Low key houses with high levels of details are such a sight to behold, just like the Golden Beach House in Queensland's Sunshine Coast. Simple, clean and laid back are some stand out traits of houses that win us over and this coastal home definitely wins the part for having those. A project of Nick Tyson Architecture and Dan Young Landscape Architect, this home is bound to be a house of sunshine on its own.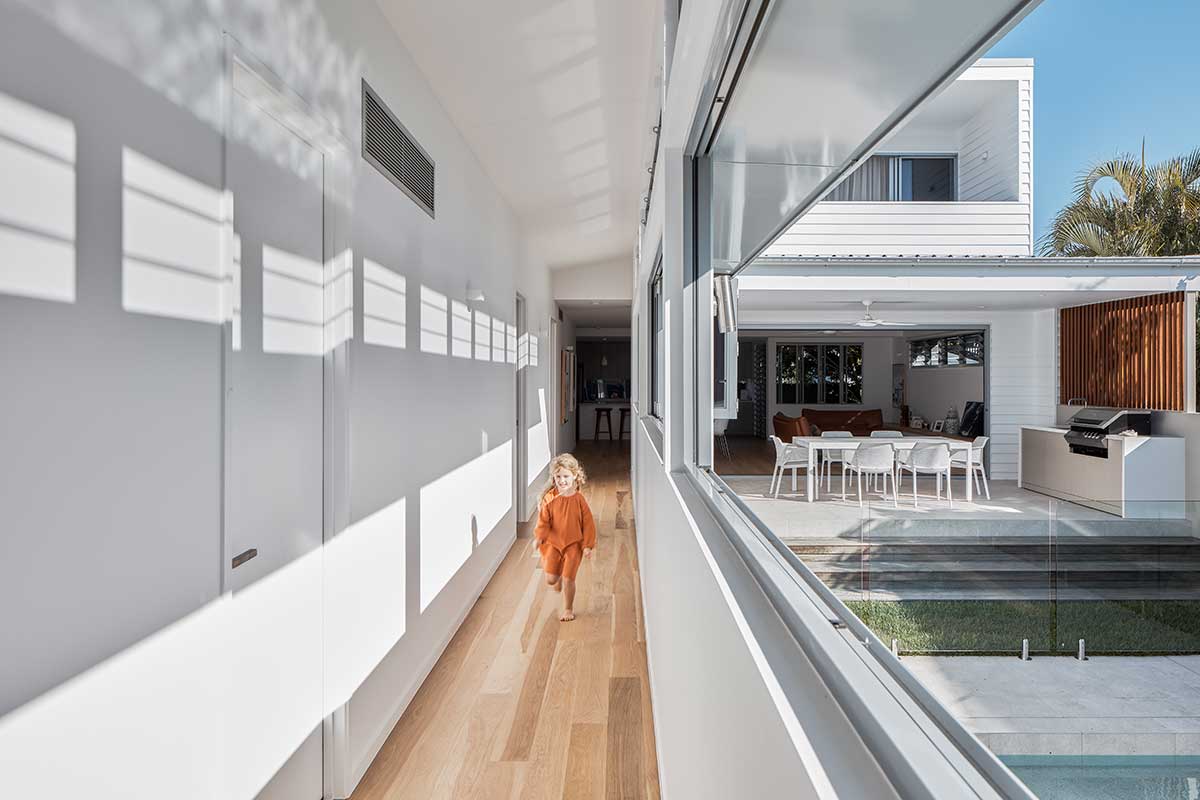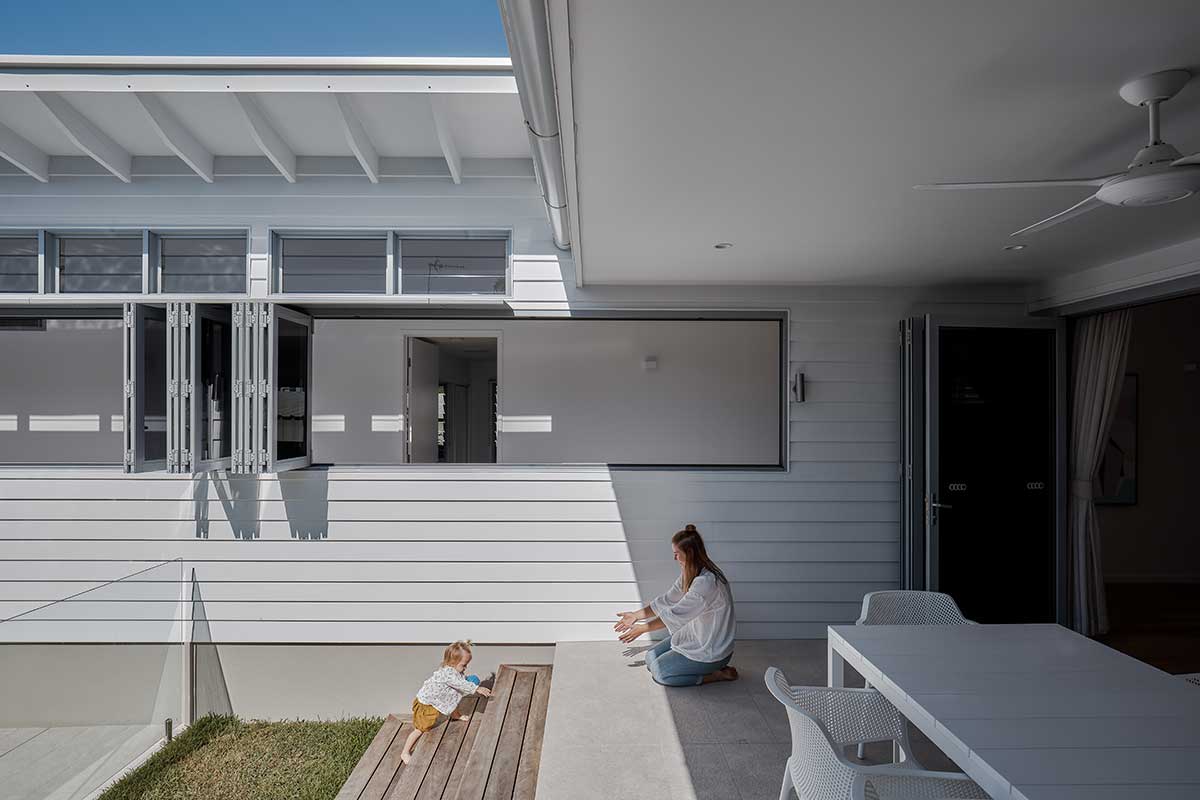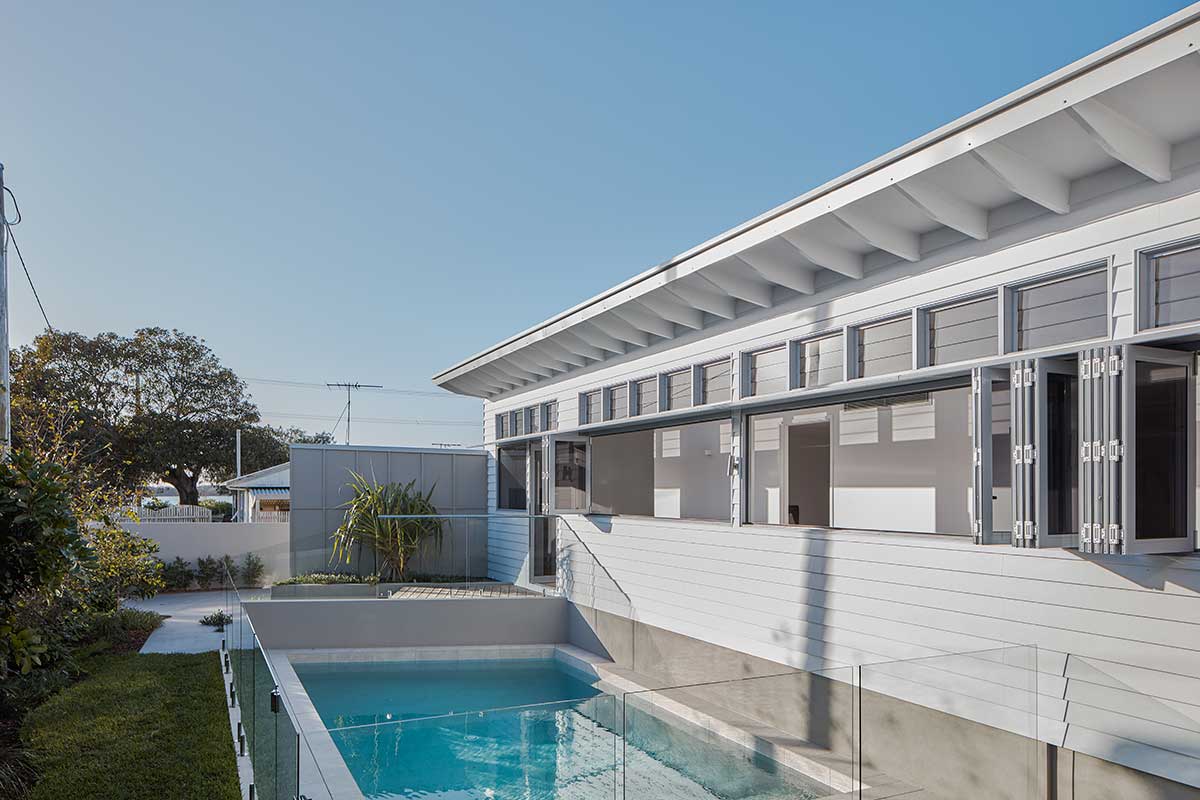 Nick Tyson Architecture designed this home for a young, working couple. It demonstrates clever restraint considering the setting. The design isn't too distracting but at the same time, it isn't a boring house on the block. There's no denying that it's a lovely, subtle house but with great details, if you'd take a closer look. With its laid back look, it doesn't impose itself on the streetscape which is mainly colourful post-war fibro holiday shacks with low fences.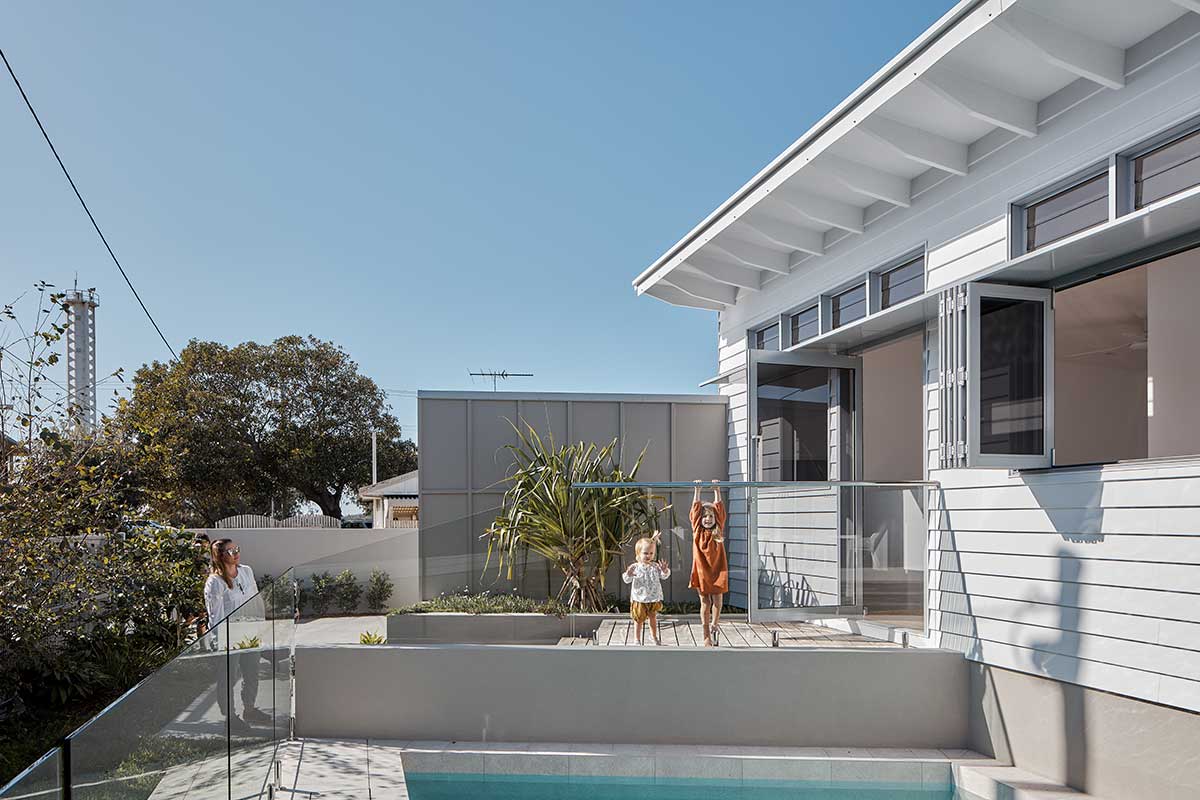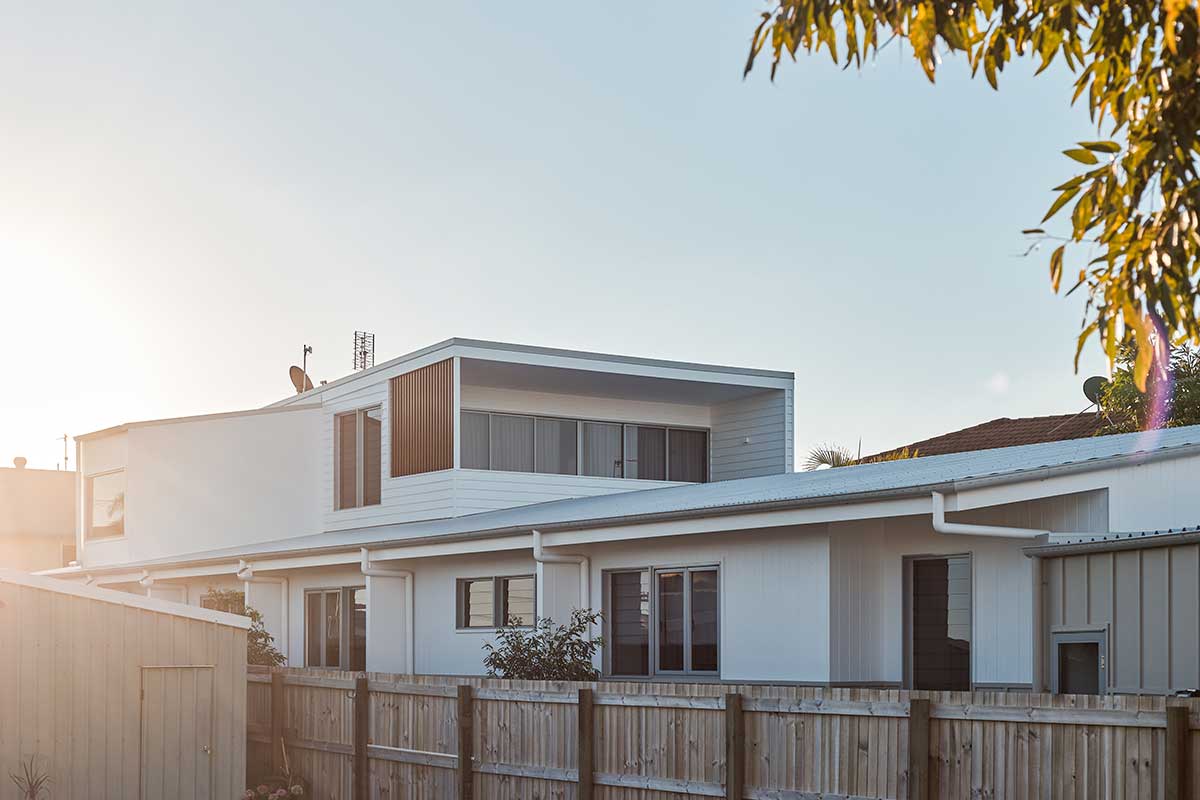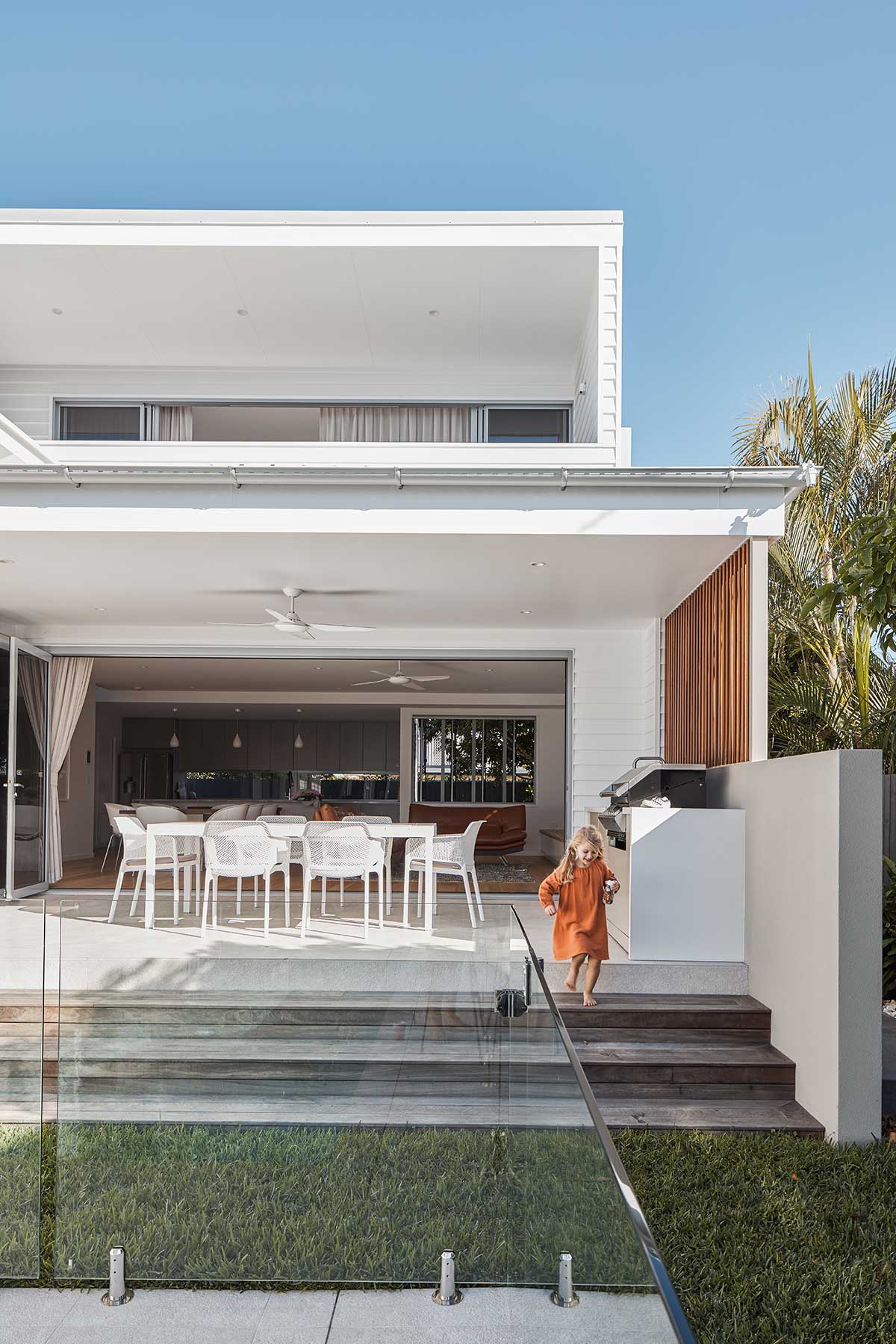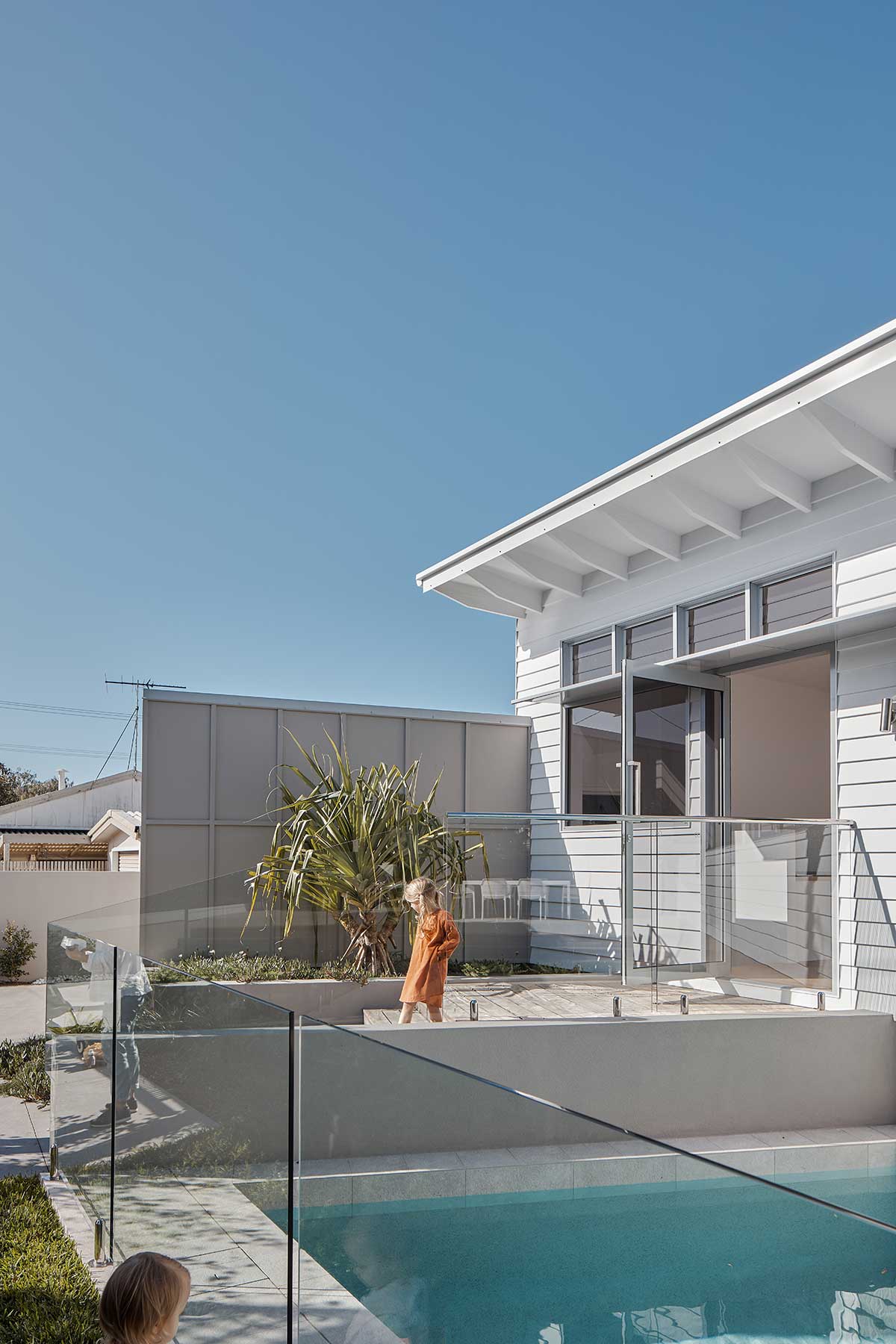 The home captures the northern sun making it a spot where you can truly bask in golden natural light. Its carefully planned orientation showcases itself as an open yet private space all at the same time. Golden Beach House is solid proof that smart planning around corridors, living spaces, windows and privacy screening really pays off.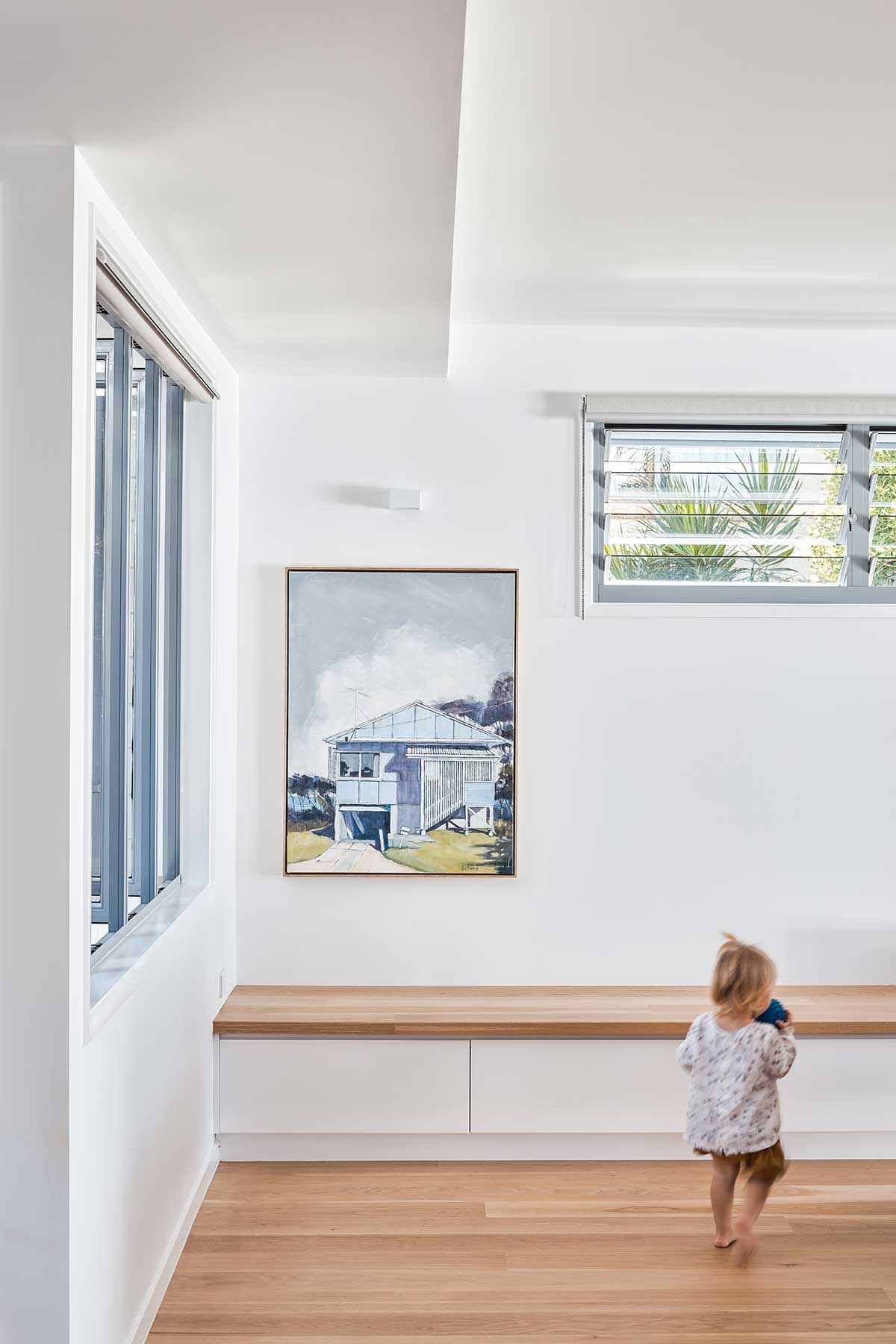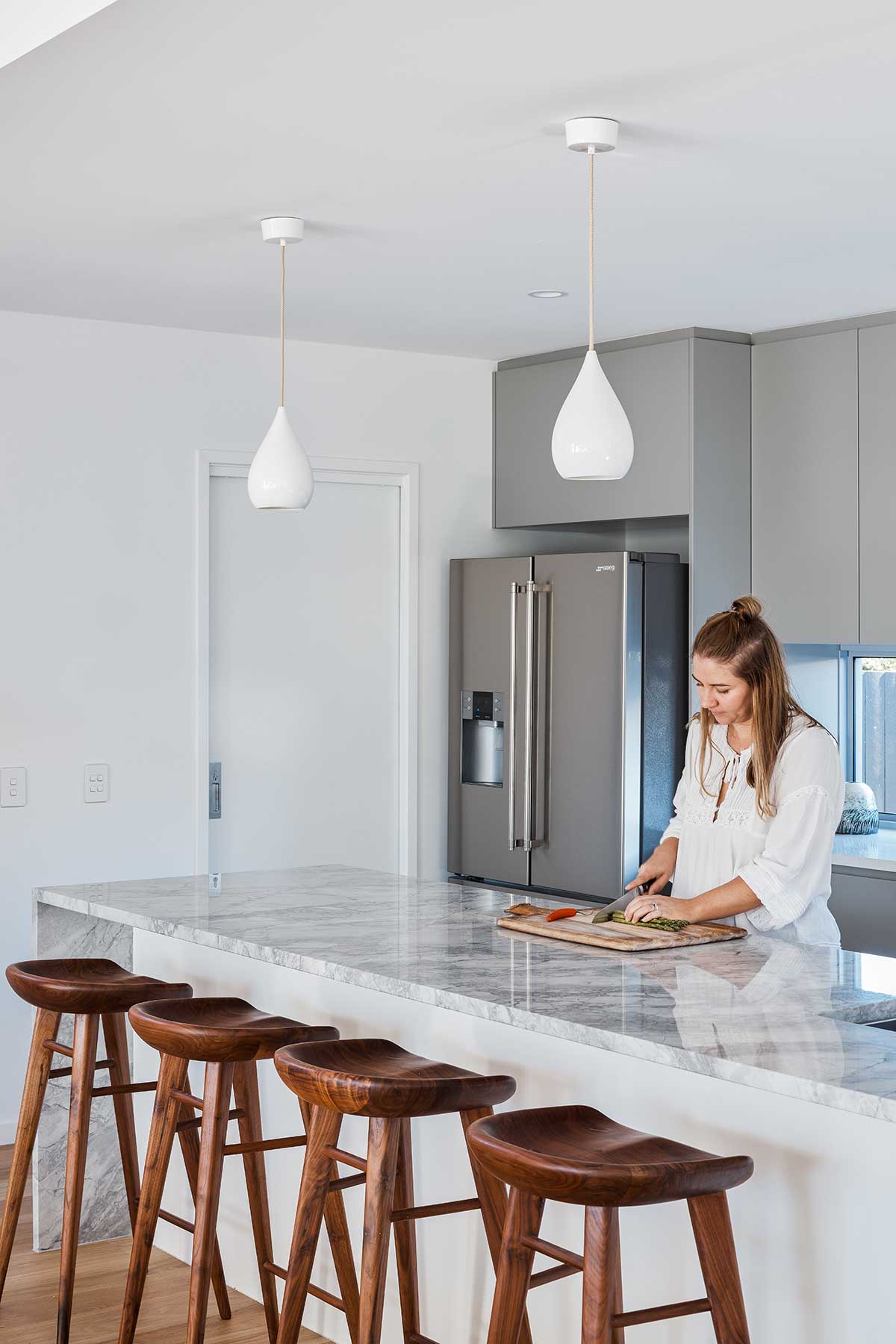 As you enter the home, you will be greeted by an open plan, family friendly space with minimalist elements. A palette of white, grey, timber and some earth colours is constantly evident throughout the living space. One of the most interesting parts of the house is the outdoor bathtub in the balcony with a view of the coastal neighbourhood.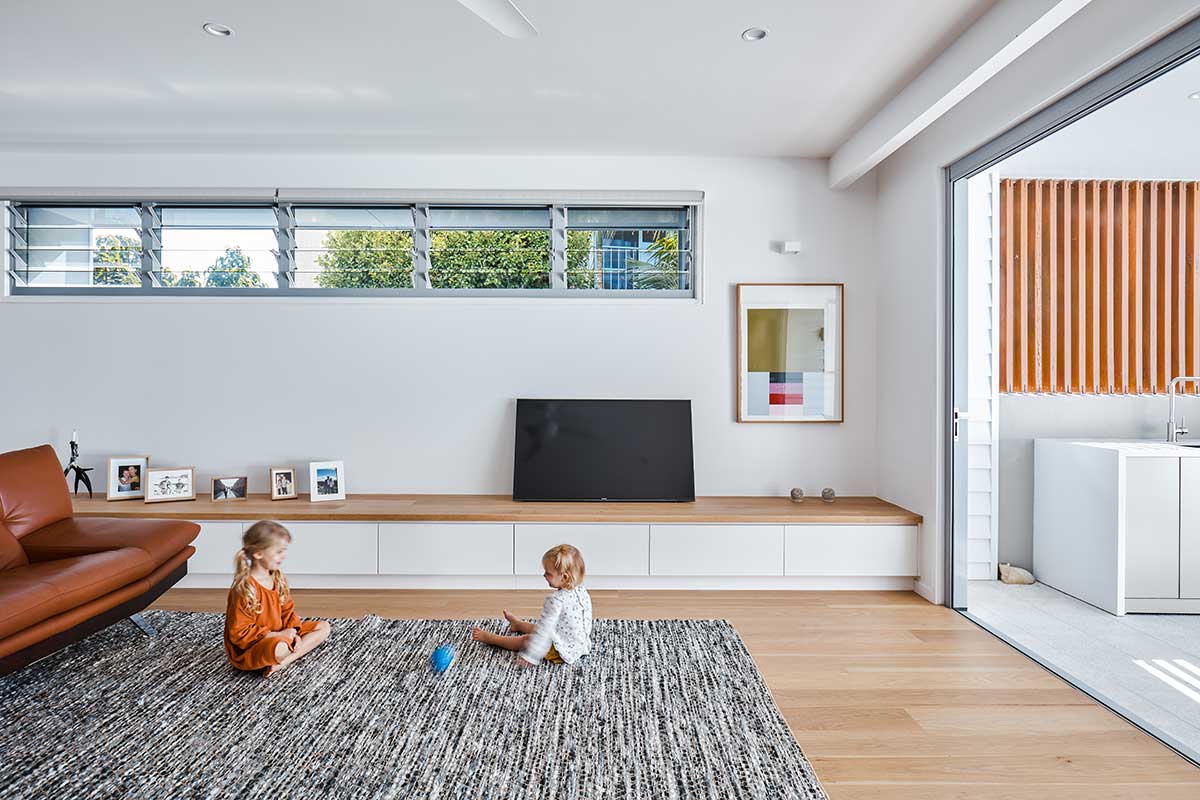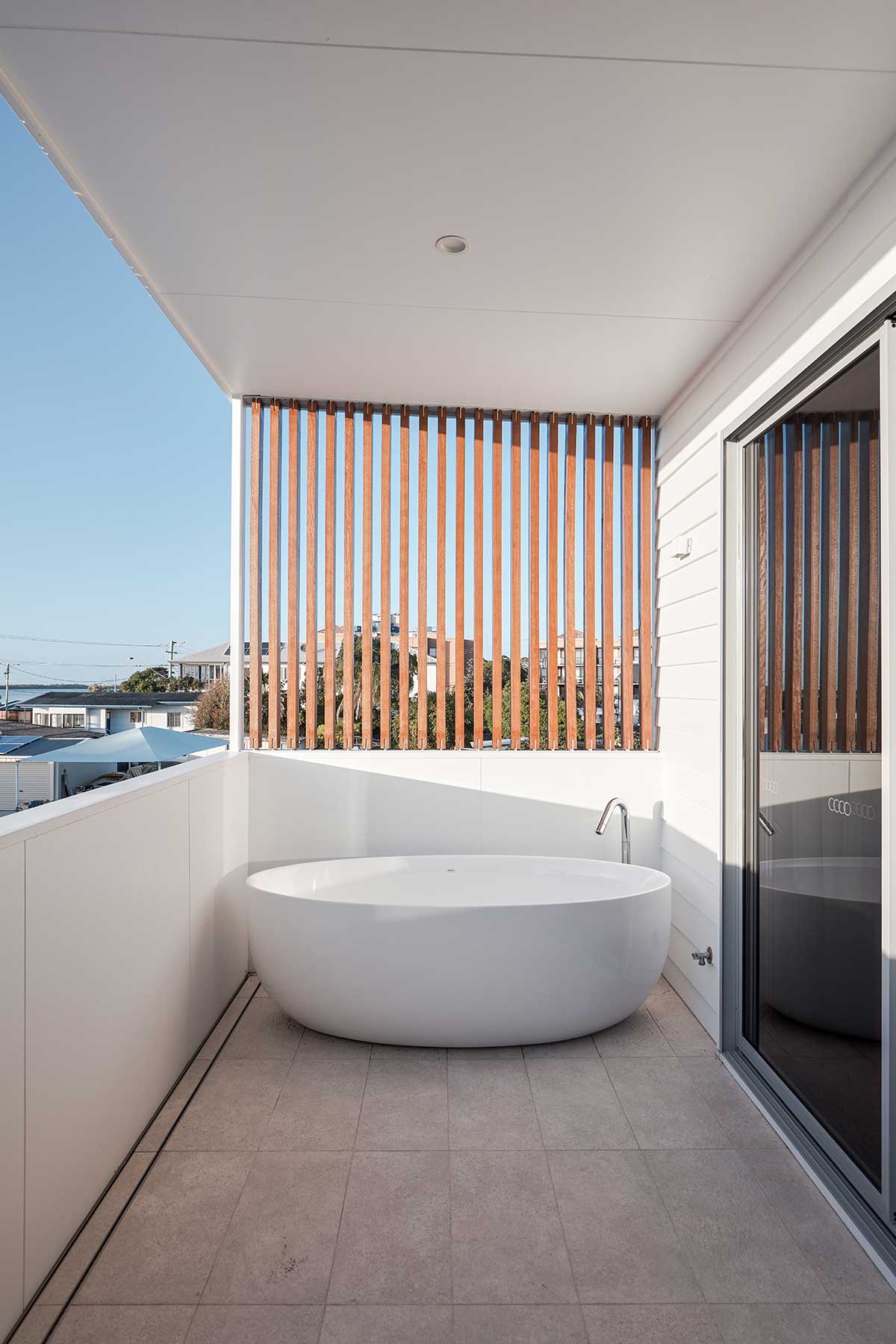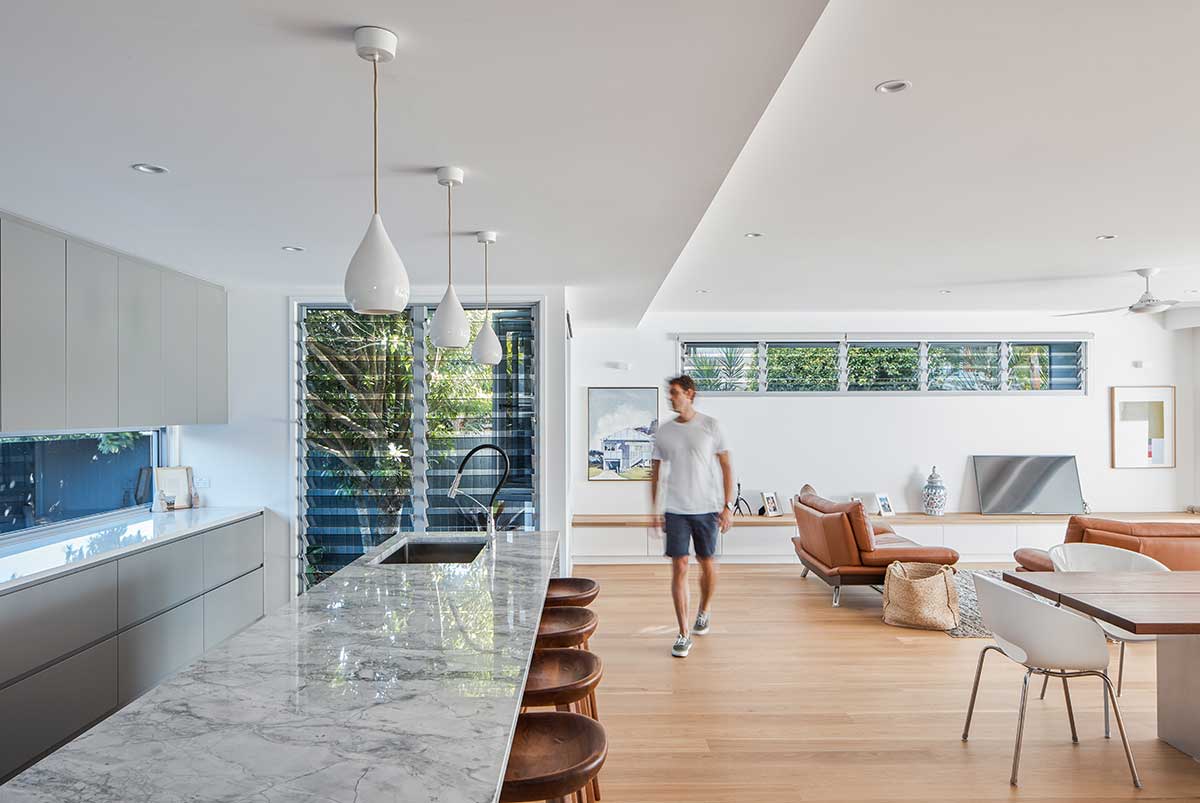 House Project: Golden Beach House
Architect: Nick Tyson Architecture
Landscape Architect: Dan Young Landscape Architect
Location: Golden Beach, Sunshine Coast, QLD
Photographer: Andy MacPherson