Started from the bottom, now she's here. This statement couldn't be more true for the 2018 InDesign Luminary winner and Siren Design CEO, Mia Feasey.  Since securing her first job as a librarian in a commercial design firm, Mia has been making waves within the interior design industry and has led her team into reforming conventional interior design limits. Her passion for design, people and business has contributed immensely to the success of Siren Design, founded in 2005 as a disruptive start up; her ability to lead, inspire, and grow her talented team made her one of the industry's most successful practice leaders. Shall we meet her? You betcha.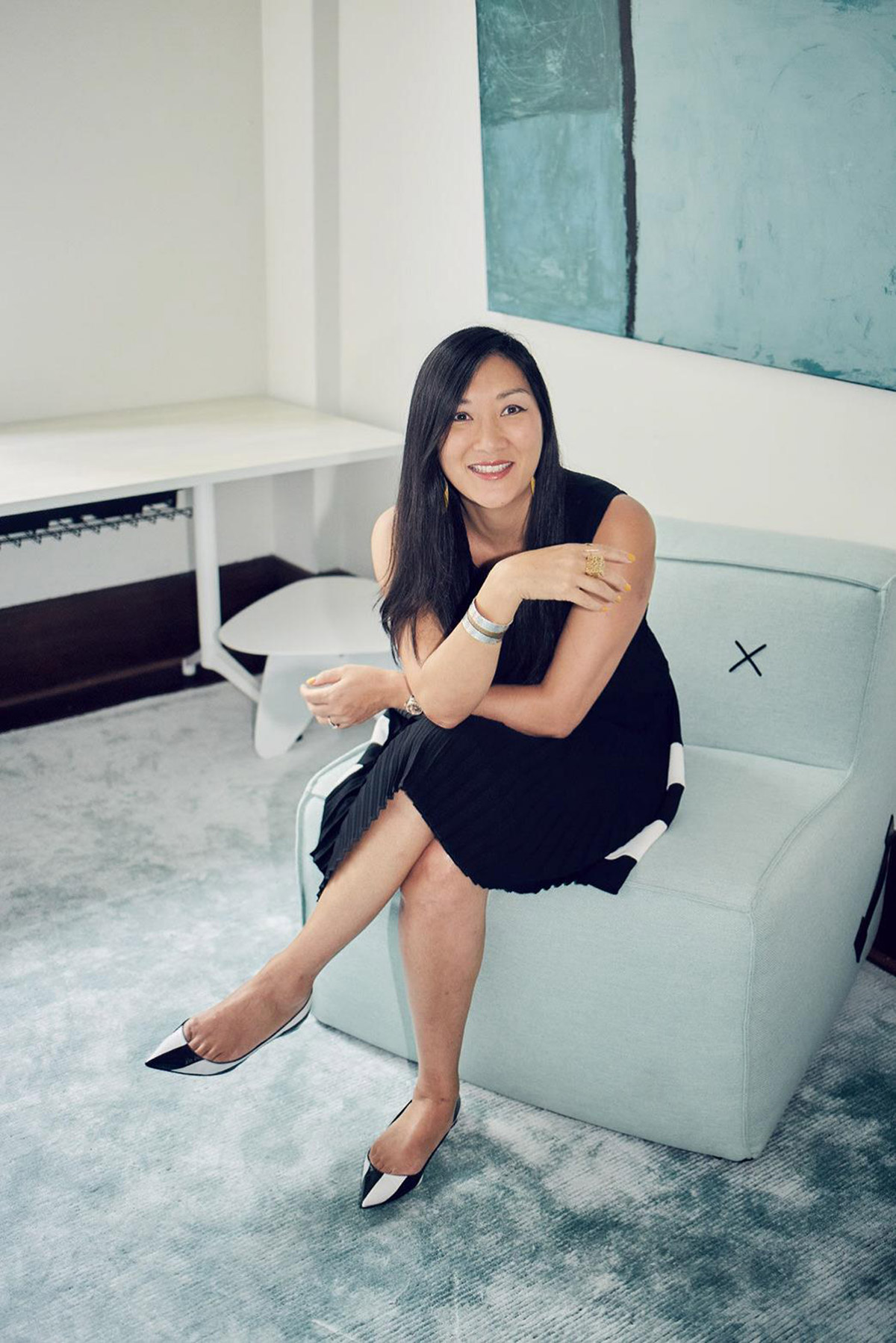 George Takes Twelve
Mia was kind enough to sit down and answer a few of our questions. Here's what she had to say..
1. What did you want to be when you grew up?
I never really knew, it was always something creative, I originally studied textiles and then when I moved here it was set design, I couldn't afford to freelance, starting out with out any family here, so it morphed into interior design. Its been quite a journey!
2. Can you tell us a little bit about yourself and what you do for a living?
I founded Siren Design 14 years ago as a commercial Interior Design firm. We now have over 70 designers and studios in Sydney, Singapore and Melbourne. We design for many of the leading brands in Asia Pac including Google, Facebook, Hewlett Packard, Domain McKinsey and PWC. I am very fortunate to have some incredible business partners running the other studios and it's like working with family everyday….. I love it.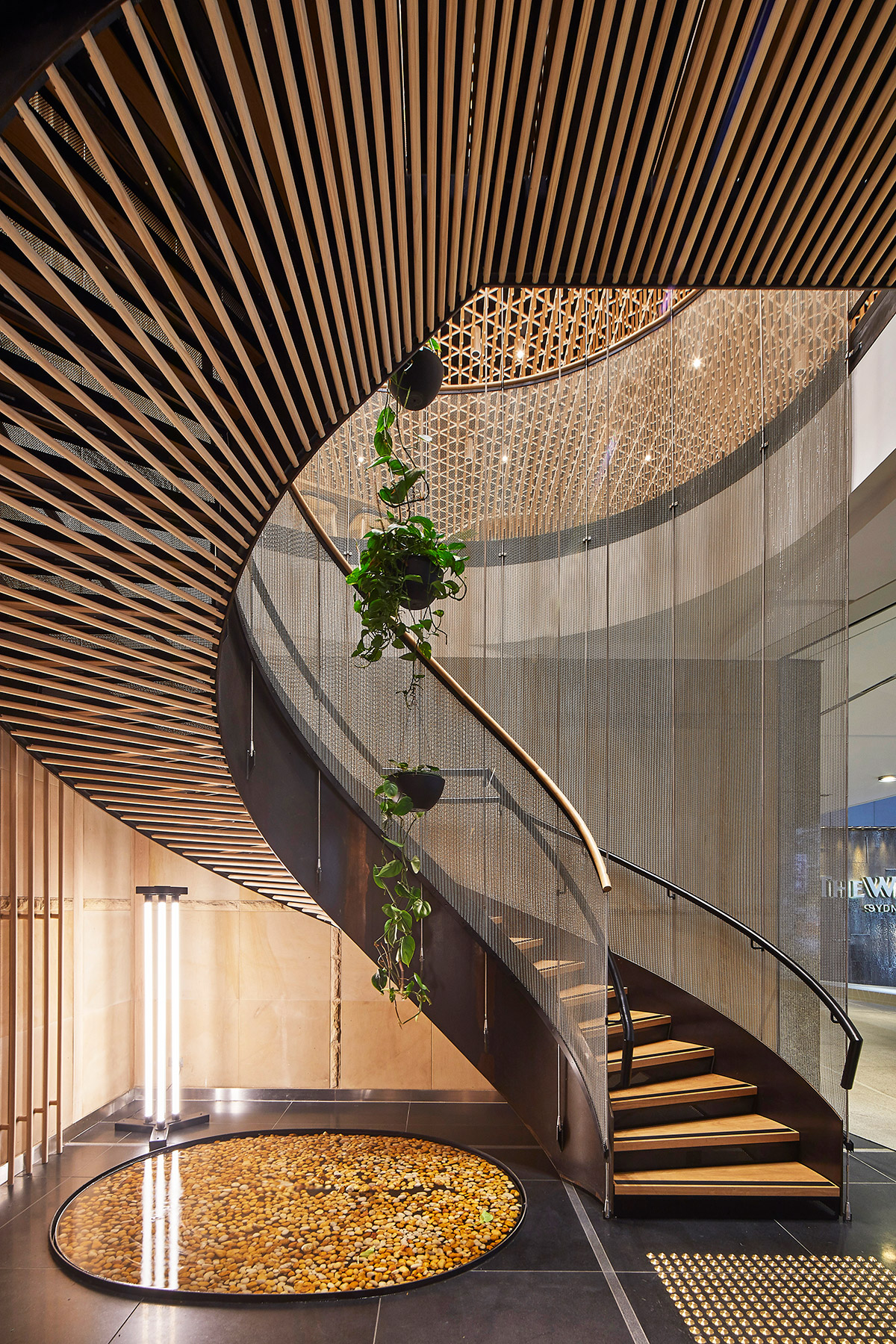 No. 1 Martin Place by Siren Design
3. What do you enjoy most about your job?
I love the people, the design and the thrill of achieving the best outcome for my clients, no matter what the industry or budget. We work across workplace, hospitality, retail, fitness, medical and residential developments. Thankfully, no two days are the same and I am a very hands-on CEO. I love nurturing young designers, teaching them and watching them grow into inspiring and talented creatives. I have a passion for breaking through the proverbial glass ceiling in the architecture and design industry and have an all-female leadership team leading a mostly female group of over 70 talented designers. It's awesome!
4. What's your number 1 style-or-die advice?
Be true to yourself and don't conform to the norm.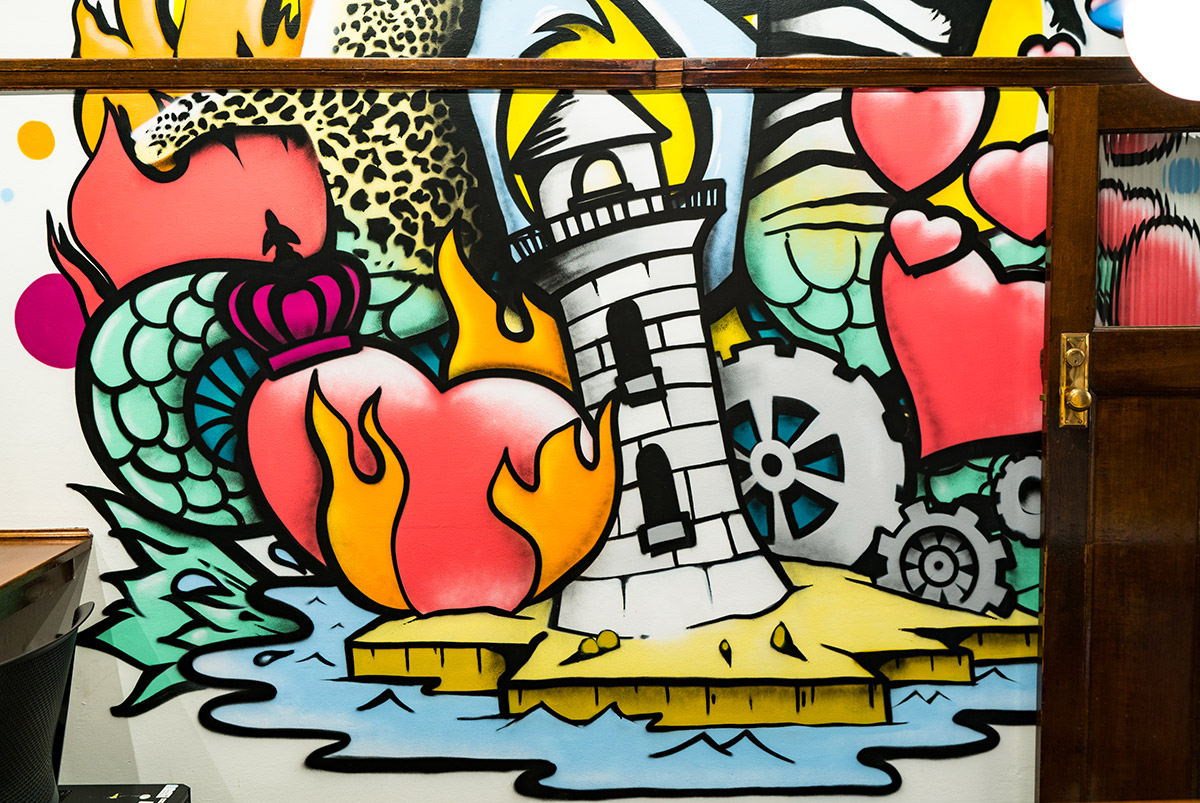 5. What are your main sources of inspiration? Are there any outlets you reference regularly? 
I'm inspired by people, places and the experiences we all have every day.
6. Are there any upcoming styling trends that you can let us in on? Don't worry, we won't tell a soul…
Haha yes you will! I'm not sharing..sorry, (Joke). We have a new phrase "user is chooser"; the functional design of spaces is as important more than ever, people want to be able to choose how they use spaces which are more often than not, intuitively multi-functional. Styling is the easy part, warm and interesting, a bit surprising, comfortable and balanced with lots of greenery.
7. What words of wisdom do you have for a go-getter looking at breaking into the styling industry?
Sometimes you have to fake it until you make it. Arm yourself with as much knowledge as you can but also trust your instinct and believe you can do it! I left the UK at 21 with $1000 in my pocket, had to work a number of jobs but took the plunge and here I am.
8. Your job is to pour over beautiful objects day and night. What's your most treasured belonging/item at the moment?
I have a new beautiful hand turned antique ebony bed I shipped over from Spain, I believe Errol Flinn even slept in it!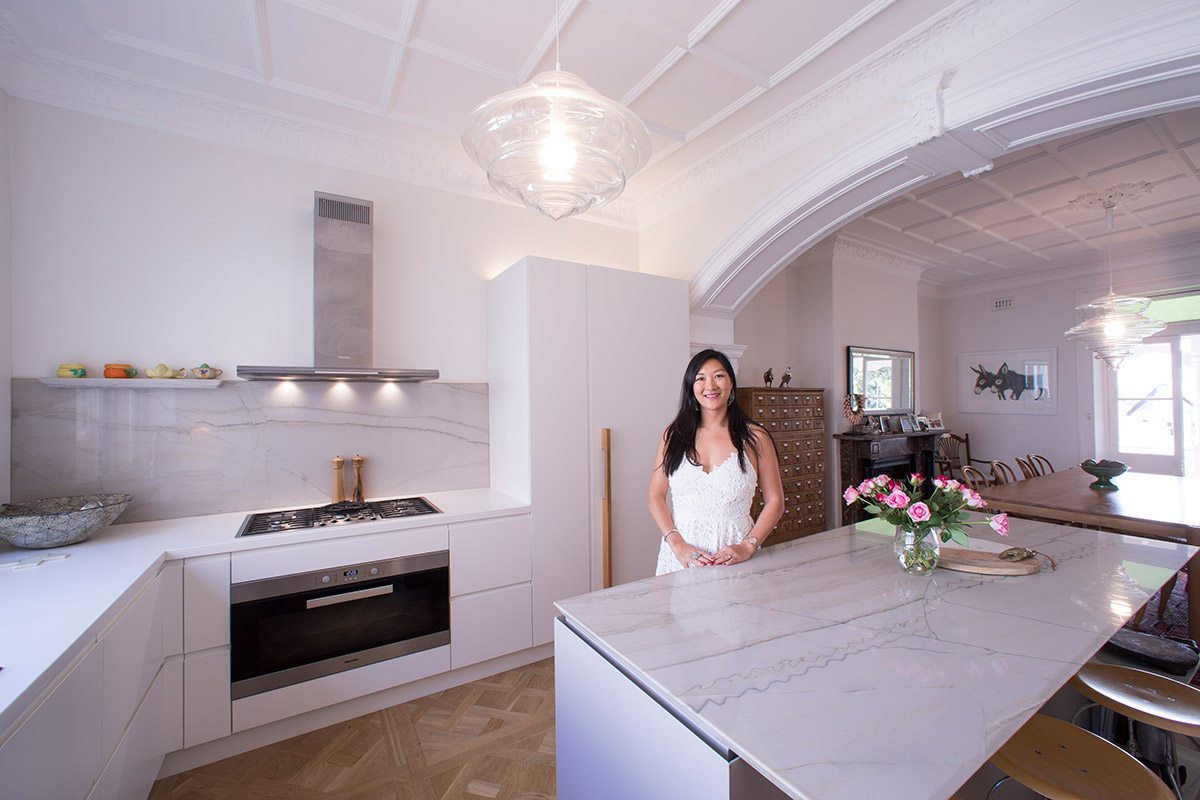 9. What's one thing other people may not know about you?
I was recruited into an all-girl Asian pop group in the UK – having absolutely no talent and being unable to sing (and being deaf in one ear). I stood up in front of thousands of people and performed – I figured if I could do that, I could do anything!
10. Do you have a dream creative project you'd like to conquer?
Luxury boat.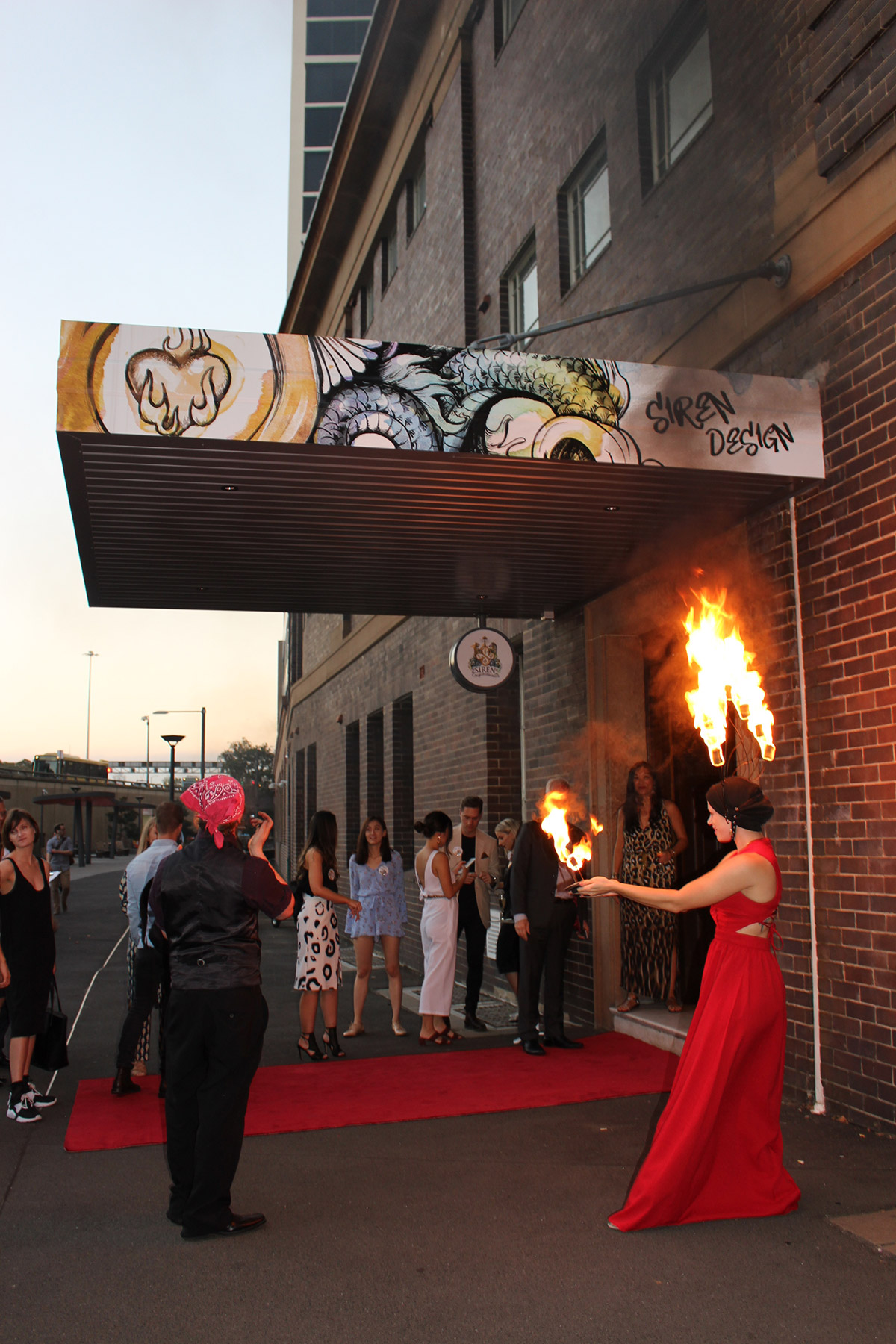 11. What's next?
Designing and building my own sustainable development.
12. Ok, you've got a limitless budget and an ideal client. Who are you styling for and what are you creating?
Cate Blanchett – chain of high end "Cate" hotels and restaurants in every capital city in the world.
Meet the Stylist Radio
"It's a funny mix – I suppose it probably shows my age and my penchant for sad lyrics! I actually put it together on a plane, I tend to do my best thinking mid-air!" – Mia Feasy
Mia's Top Picks
We asked Mia to tell us what she was vibing at the moment. Here are her top Hunting For George picks:

Where to find her
Name: Mia Feasey
Business Name: Siren Design
Website: www.sirendesign.com.au
Instagram: @sirendesign
Pinterest: Siren Design Group