Since a lot of us are probably working from home right now, we know you guys could relate and absolutely loved the recent DIY Home Office Makeover that we've just done! To get the same look at your place, we've prepared this Complete Style Guide to our Home Office Makeover which breaks down everything we used from shelves, desk and chairs, to the pinboards. Hopefully, we could inspire a few ideas for you to think about in your space. Are you ready? Let's go…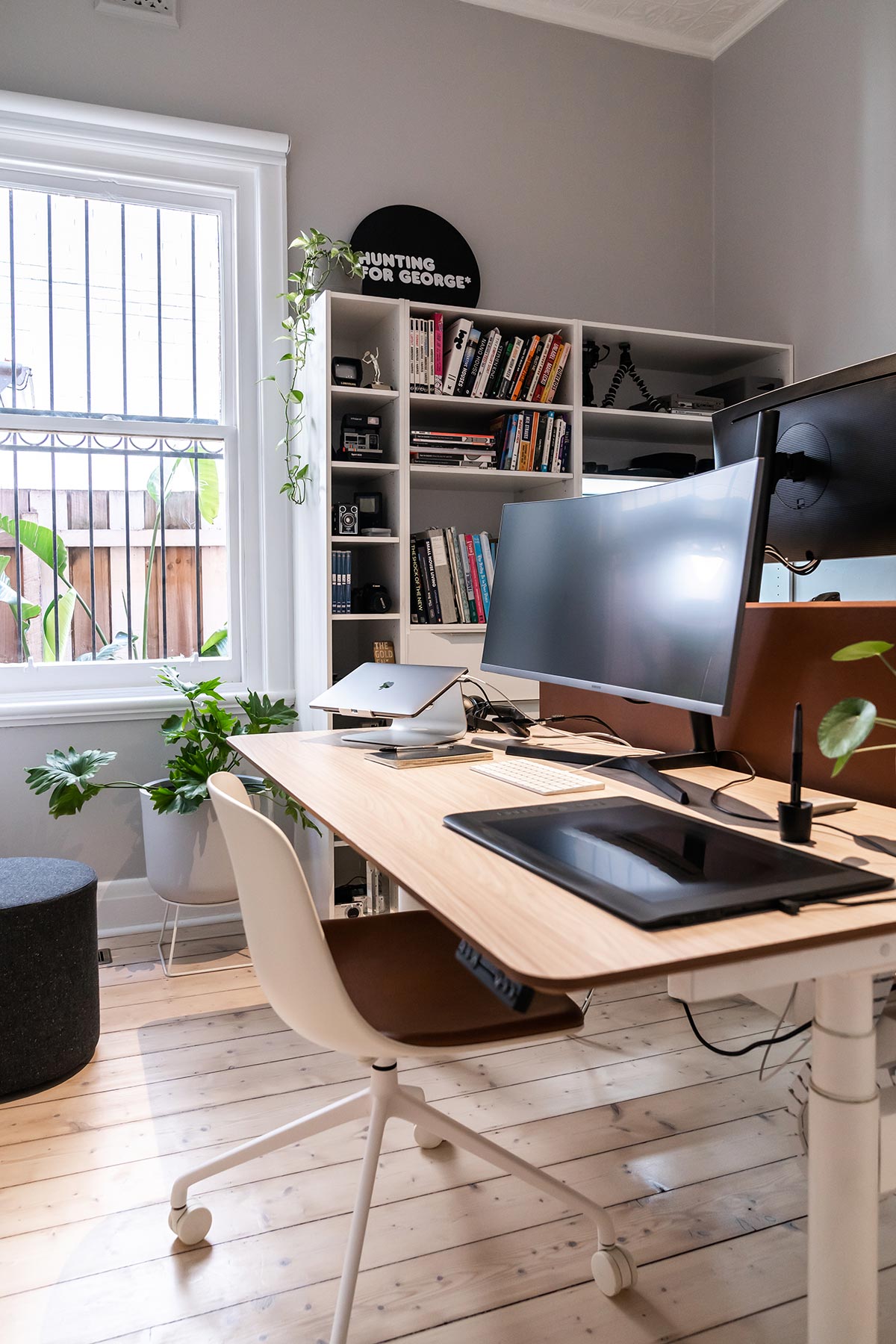 Desk Setup
We kicked off our home office makeover by decluttering and emptying the space. After the room was cleared, we've opted to switch it up a bit and go with a new home office floor plan that required a back to back desk setup. We selected the Rondo Electric back to back Workstation from Baseline Commercial Furniture and went with the woodgrain top with a leather wrap sandwich screen for the desk, and with all its awesome features I must say it has been a major game changer! We've matched it with the Scoop Maxi Chair with a fully upholstered seat and white powder coated finish, also from Baseline.
On top of the desk sits some workstation essentials including ultrawide monitors from Samsung, Wacom Intuos Pro, BOSE QuietComfort headphones, my mStand laptop stand from Rain Design, Yamaha HS Series speakers; and a pop of greenery courtesy of Sonny Pot from Evergreen and Chinese Money Plant from Bunnings.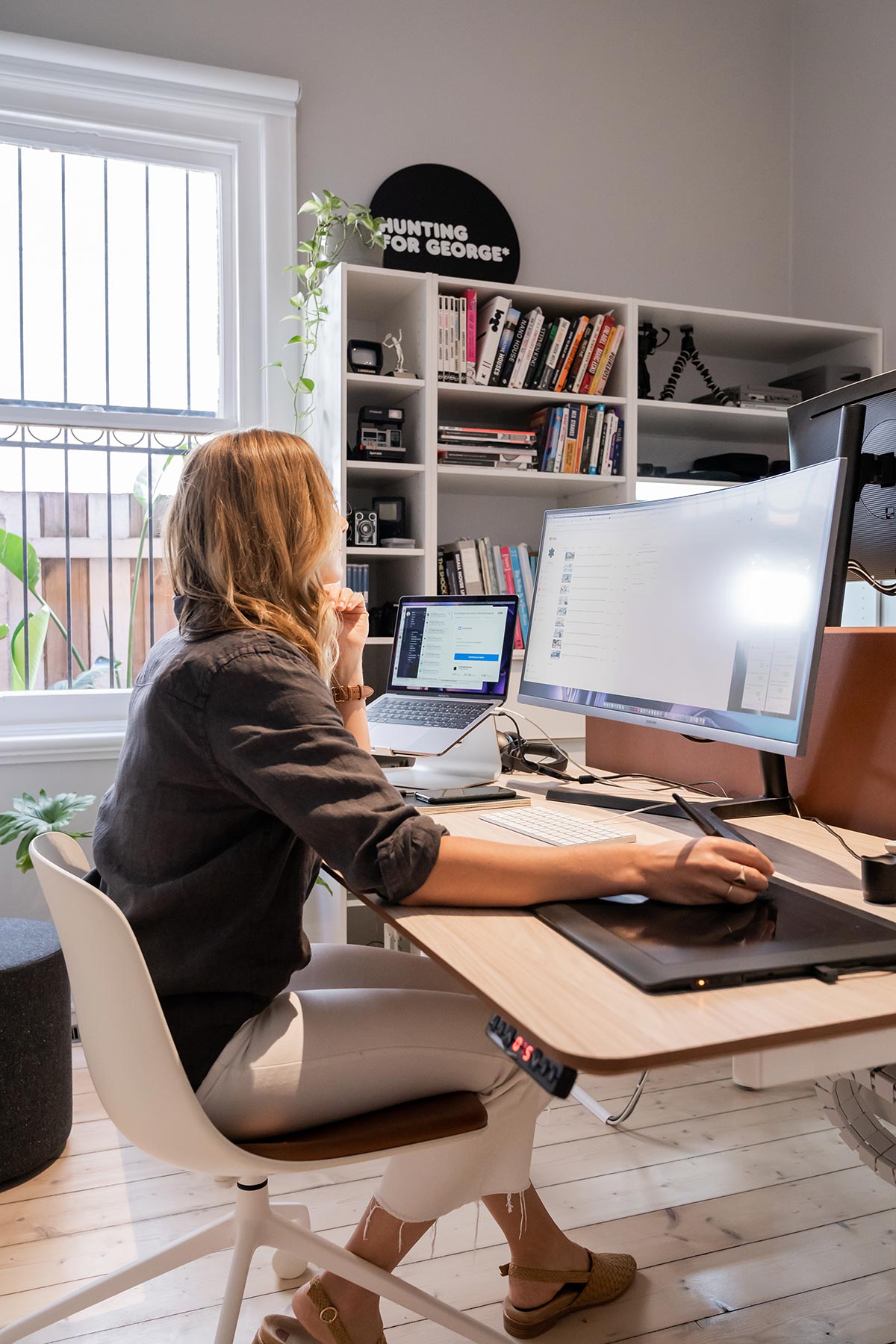 Decor & Inspo
The room features both essential and decorative stuff that's beautifully curated on the wall and in the storage shelves. I'm a visual person and I love to plan so we've come up with creative ways to surround ourselves with things that inspire us. A bit of sprucing up can definitely have a big impact on your mood, emotions, and productivity.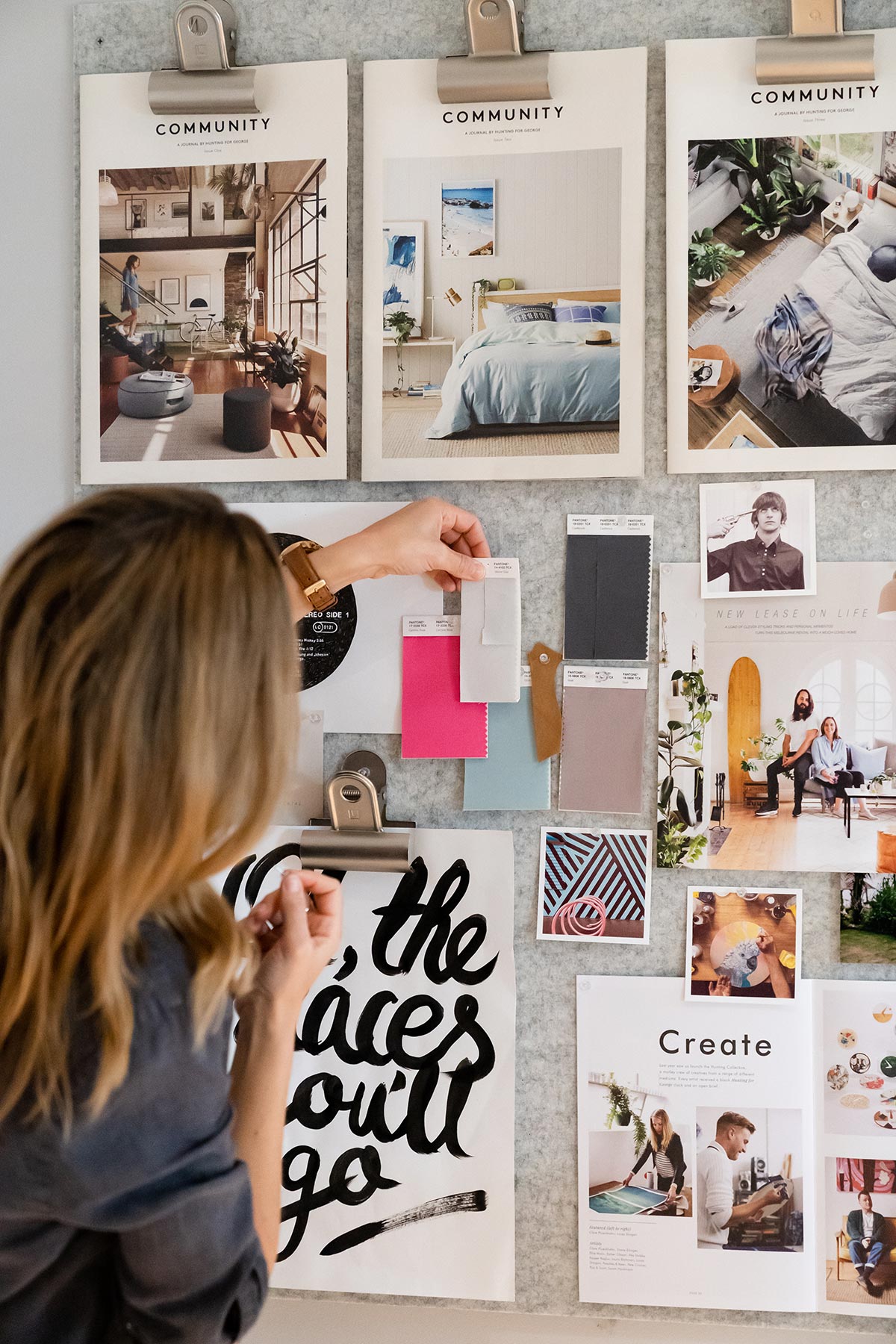 Storage Unit
Another big change we made in this room was storage. So we've come up with some sort of a feature slash storage wall that's made up of 3 separate storage units from Multistore that we've picked up from Bunnings. With the combination of the three I've been able to choose different configurations with regards to the width and spacing of the shelvings. This enabled us to have a perfect area to display different fun things and trinkets and as well as a charging station for our cameras, gadgets, and other stuff that we use which we'll talk about next…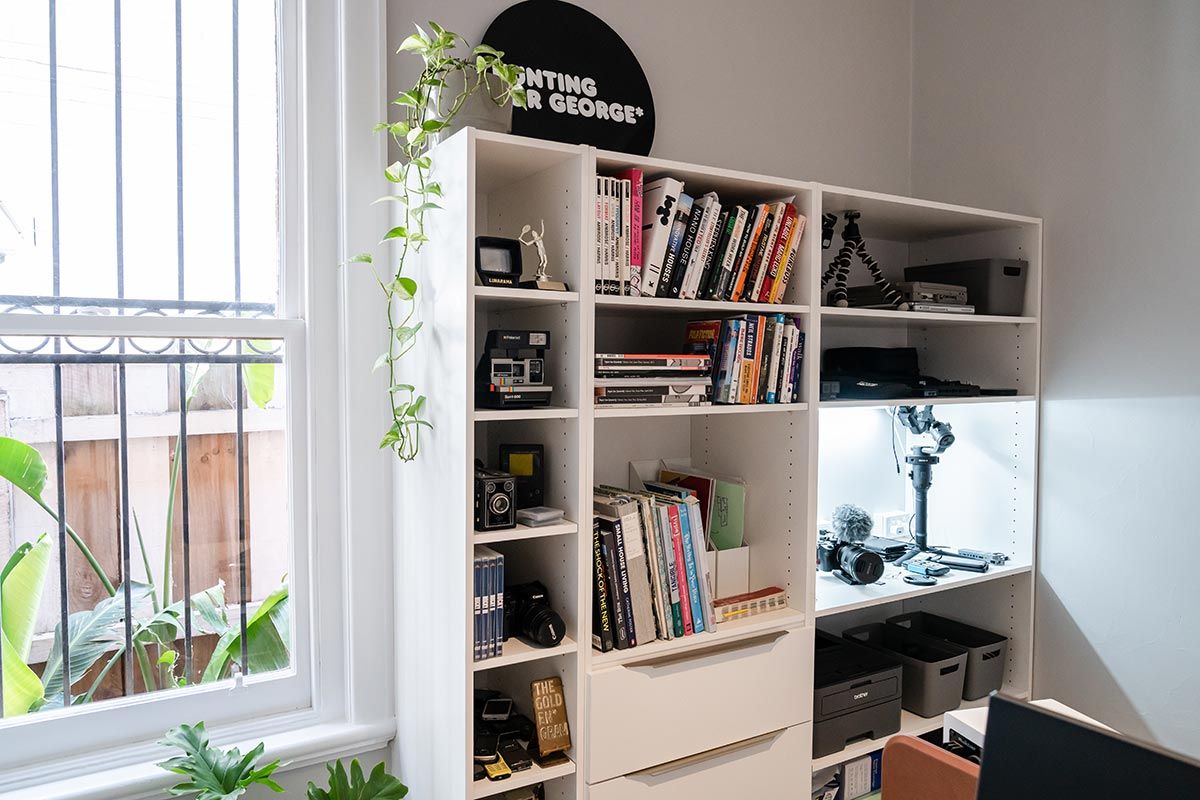 Charging Station
The widest open shelf was the perfect base to create a charging bay for all our equipment. One of the spaces was particularly rigged out with powerpoints and integrated USB chargers for a streamlined charging station topped off with a LED light panel for additional lighting. For additional storage we used the Inabox storage containers to house cables, pens and other loose equipment. All items from Bunnings.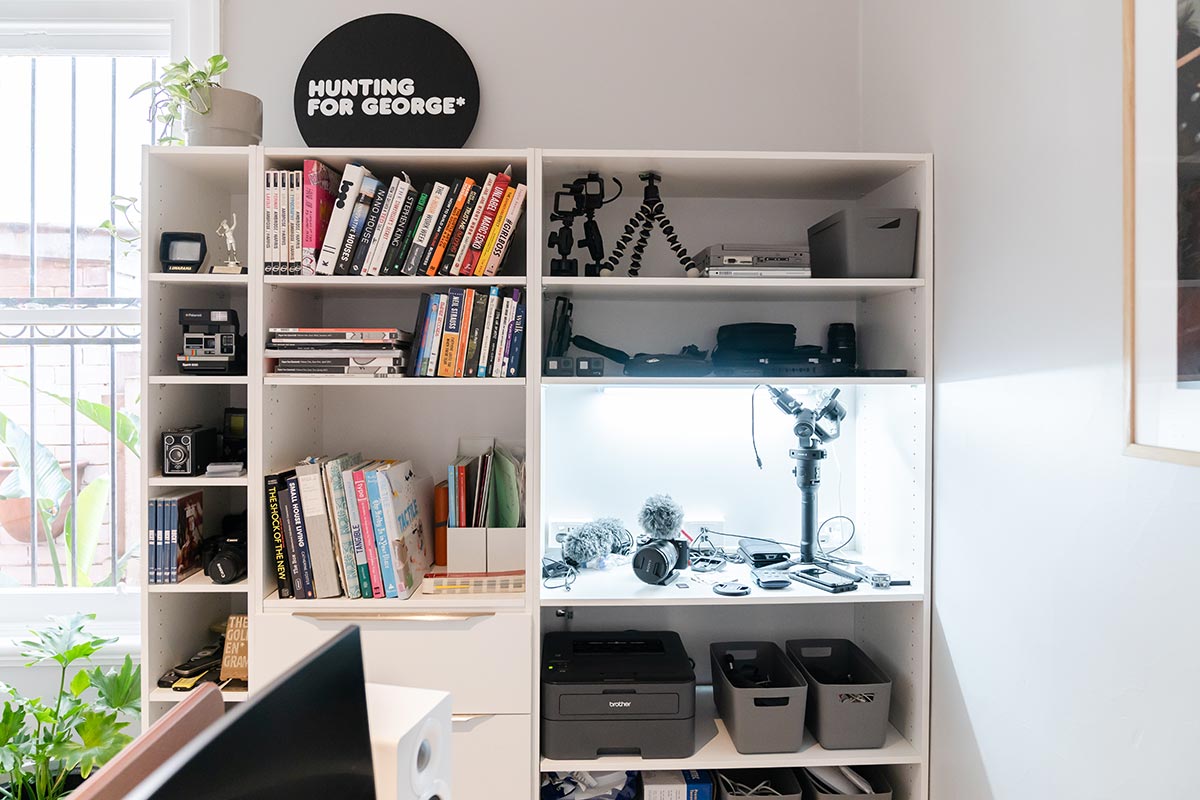 Next week we'll be sharing our Top Tips on How to Be Productive When Working From Home (and what to avoid!). Be sure to subscribe to our YouTube channel and hit notifications so you don't miss a beat!