A warm and cosy home without over-complication? You wouldn't want to miss this! Located within the Moonah Links golf course, on the Mornington Peninsula, the Ridge Road Residence designed by Studiofour is a new home that highlights a seamless interaction and connection with the surrounding native landscape. With an emphasis on natural elements and materials, a muted material palette combined with simple interior elements enables the views of the landscape to become part of the home interior.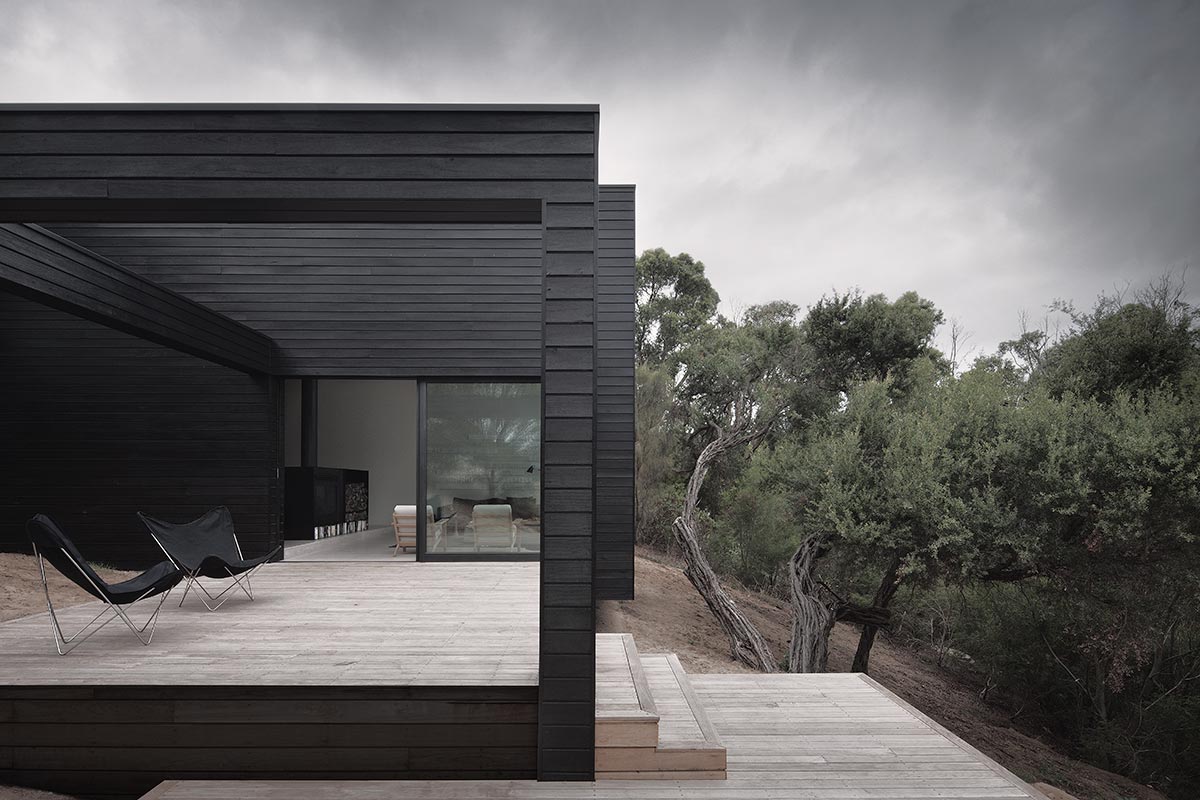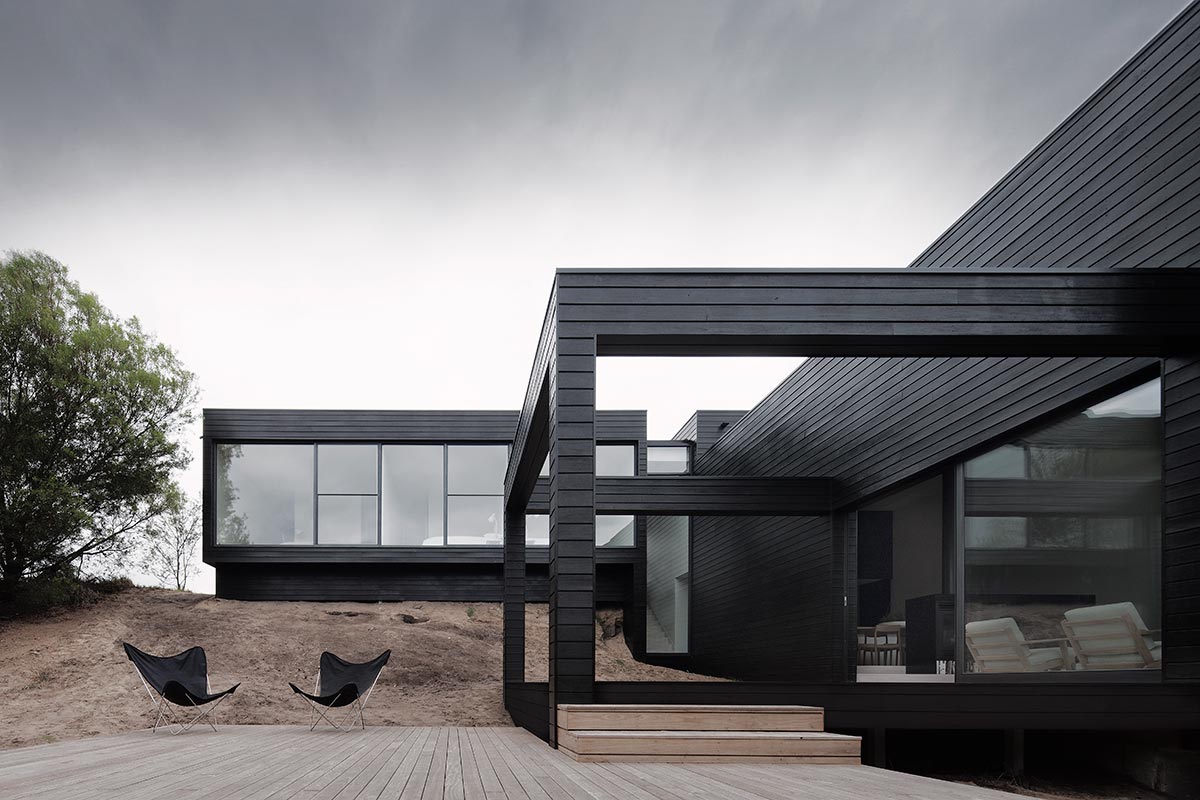 The brief was to create a balance between the expansiveness of the site, while providing a sense of enclosure required for a dwelling, particularly in what can be a harsh, exposed environment. This allowed the design to become an exploration into including the basic rituals of domestic life while at the same time exhibiting the building's program on both immediate and beyond the surrounding landscape.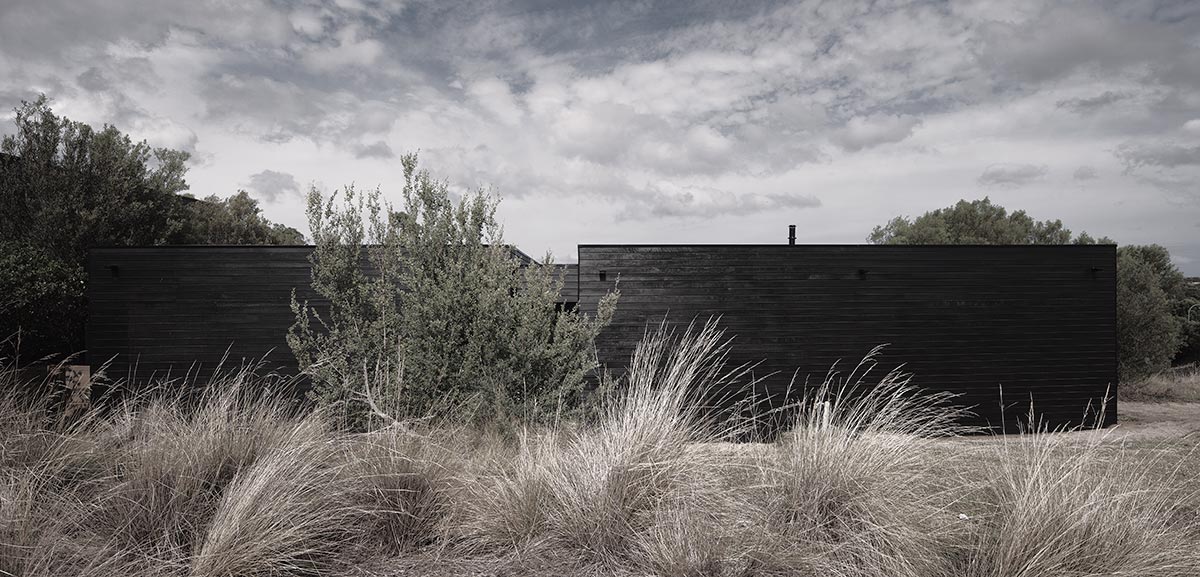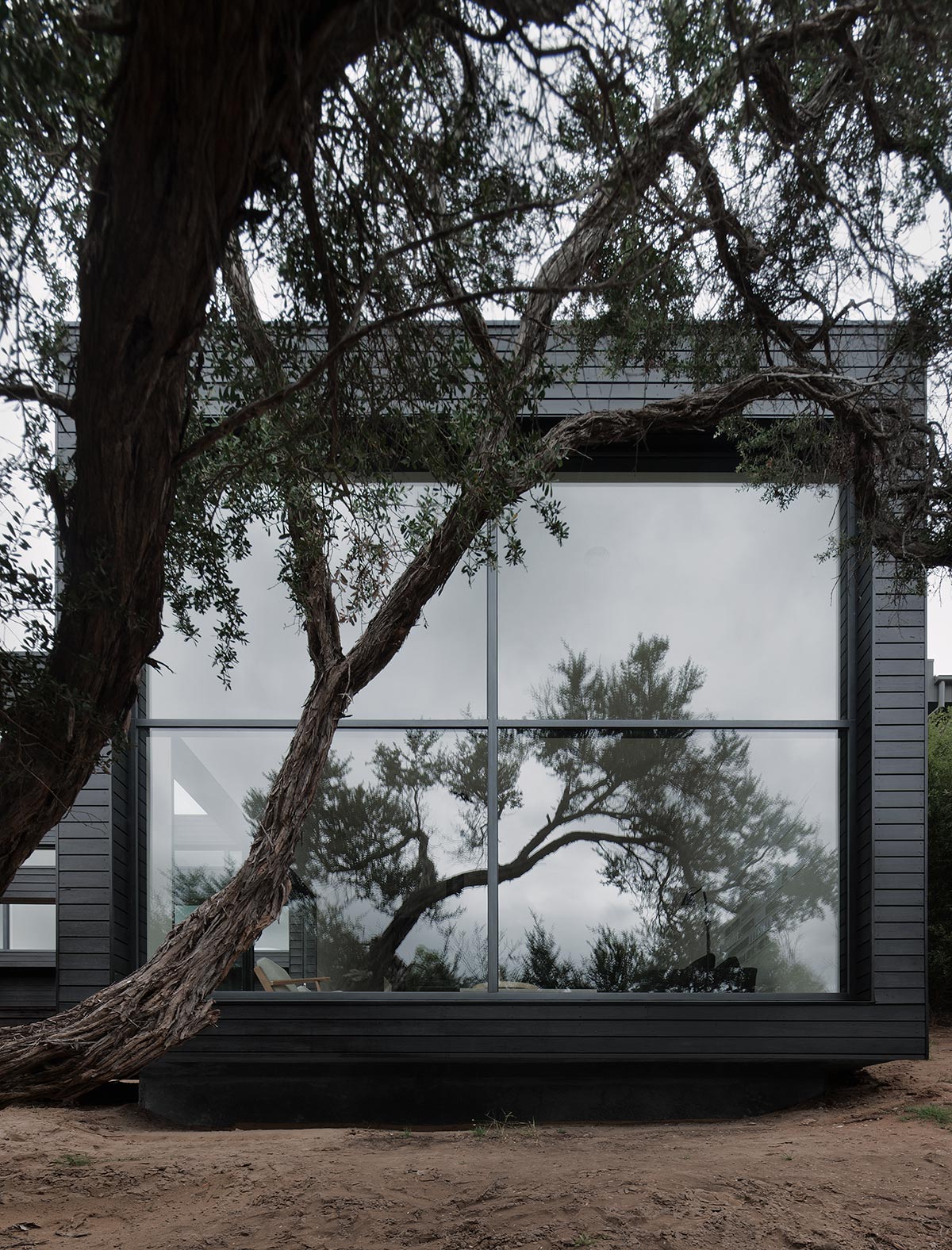 "It is difficult to gain more than a glimpse of the dwelling through the surrounding vegetation. Where the house is visible, it blends within the landscape, the black timber cladding and dark reflective glass selected to help dematerialise the building form from its natural surrounds. The front elevation comprises solely of blackened timber walls, punctured only to signify the entry. From the street the scale of the house is deceptively modest, the second, lower level is non apparent. The building form sits low, within the existing native grasses, promoting opportunities to connect intimately with the landscape." – Studiofour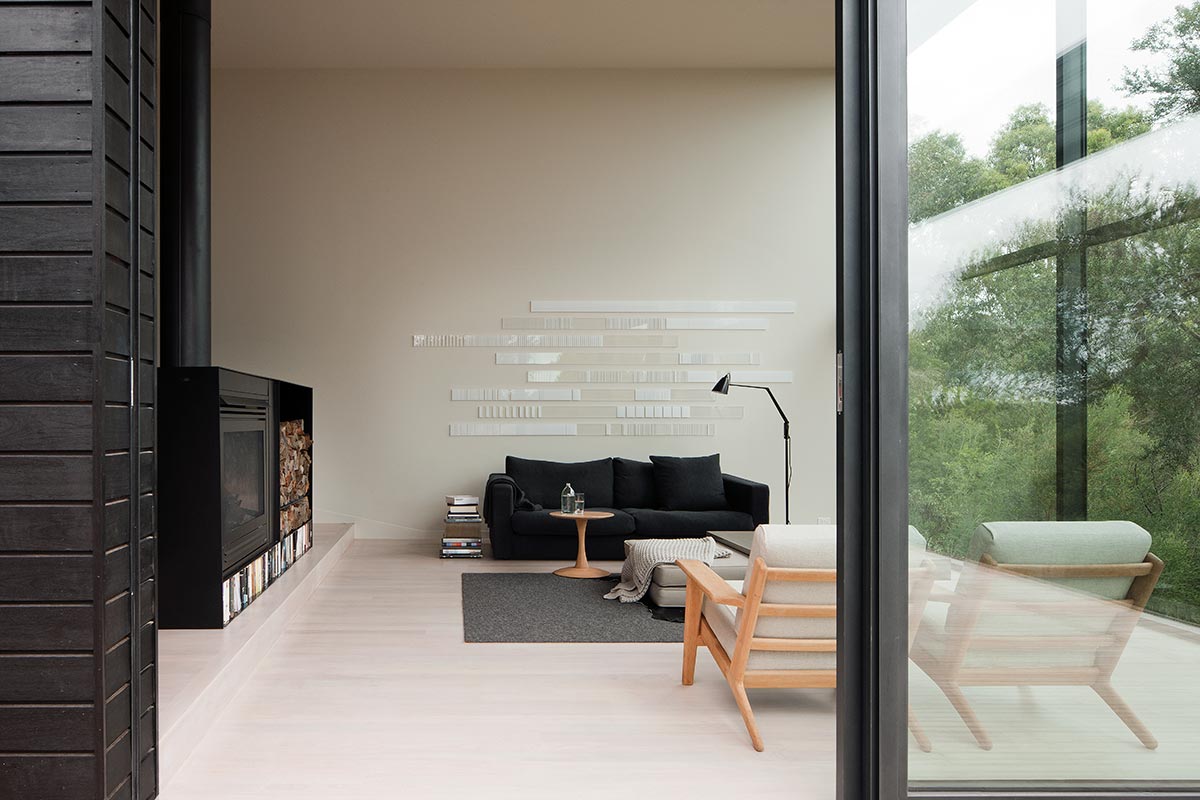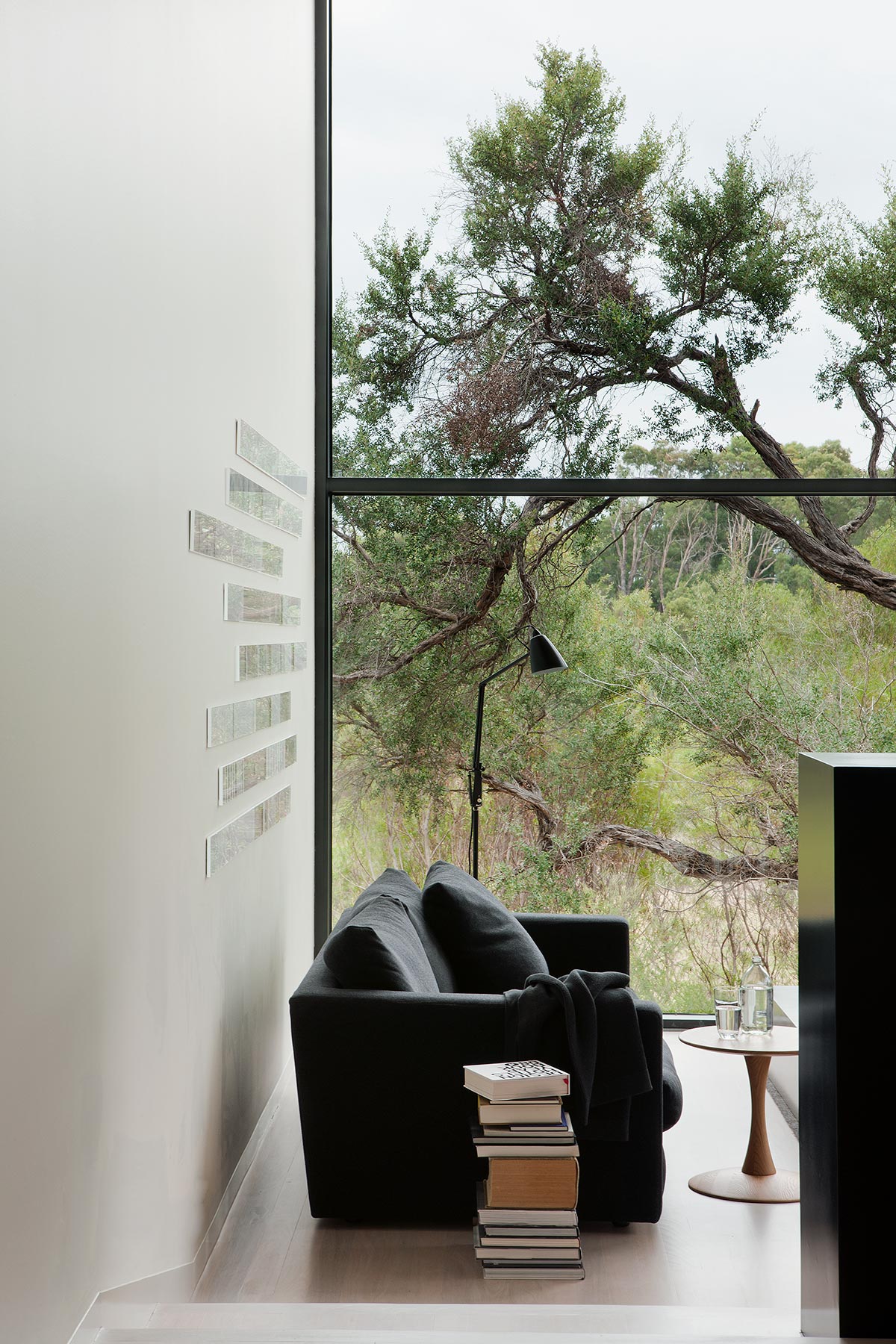 This light-filled home gets right back to basics, showing us the art of living without frills. With emphasis put on what nature has provided and not on the insular and what has been 'designed in', the aesthetic features pared-back forms, detailing, and a subtle palette of materials. These furnishings and materials maintain consistency throughout the interiors of the home.
Public and private zones inside the house are clearly defined. The kitchen, dining and living spaces are combined in a single, fluid area, while the powder room, laundry and butler's pantry are concealed via a panelised black wall to the kitchen.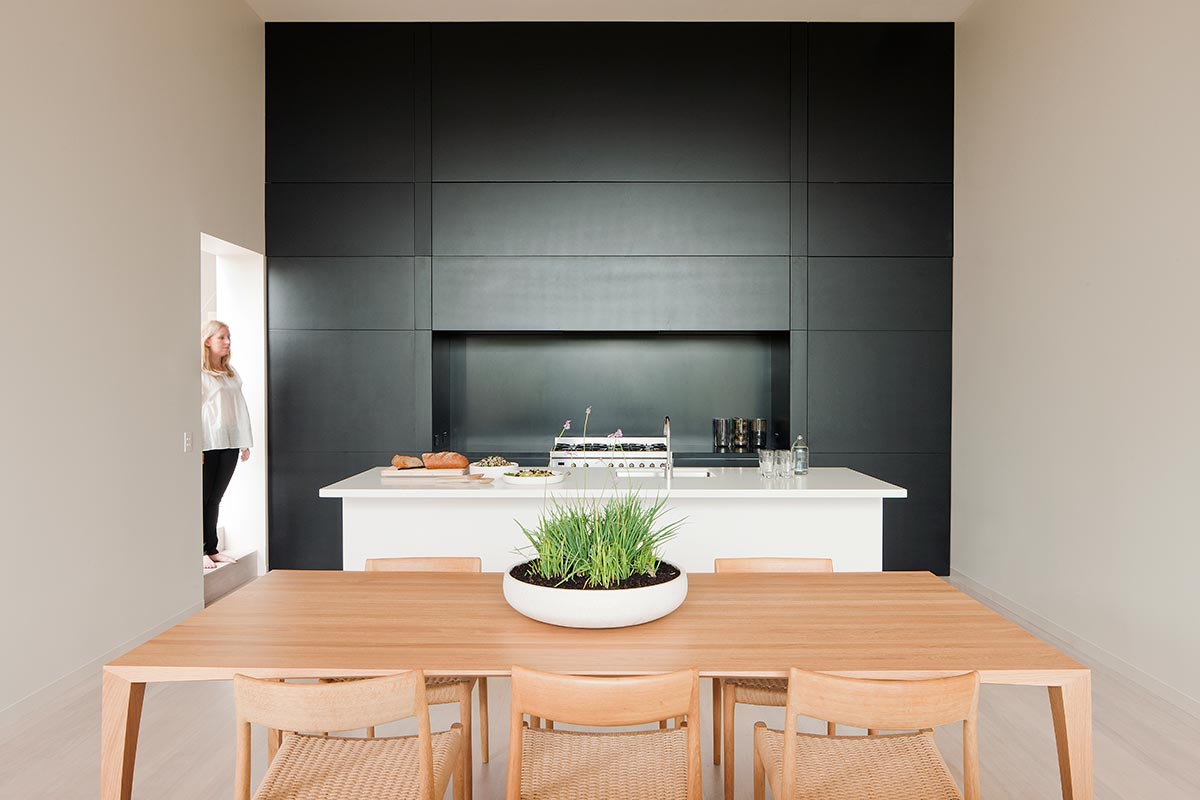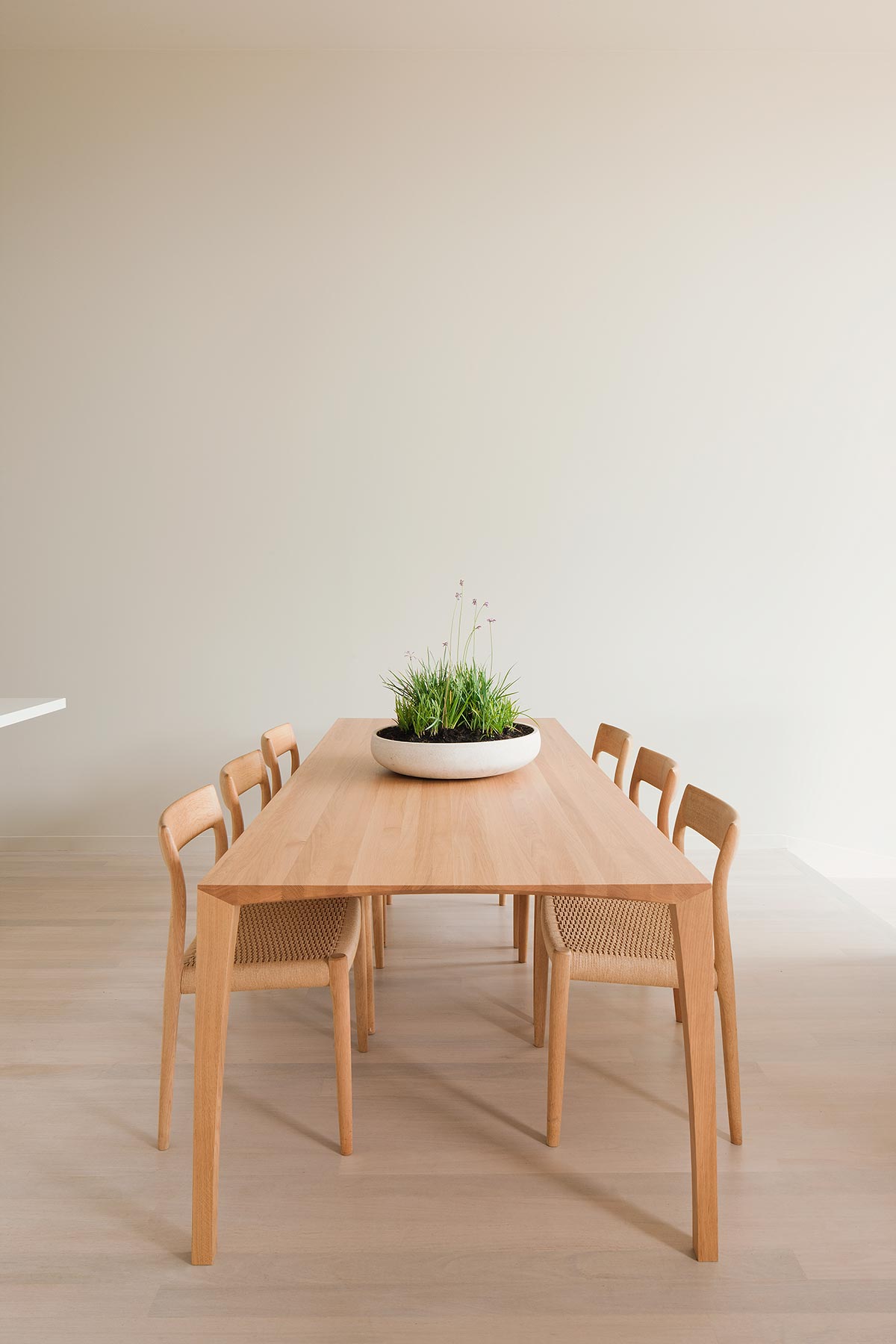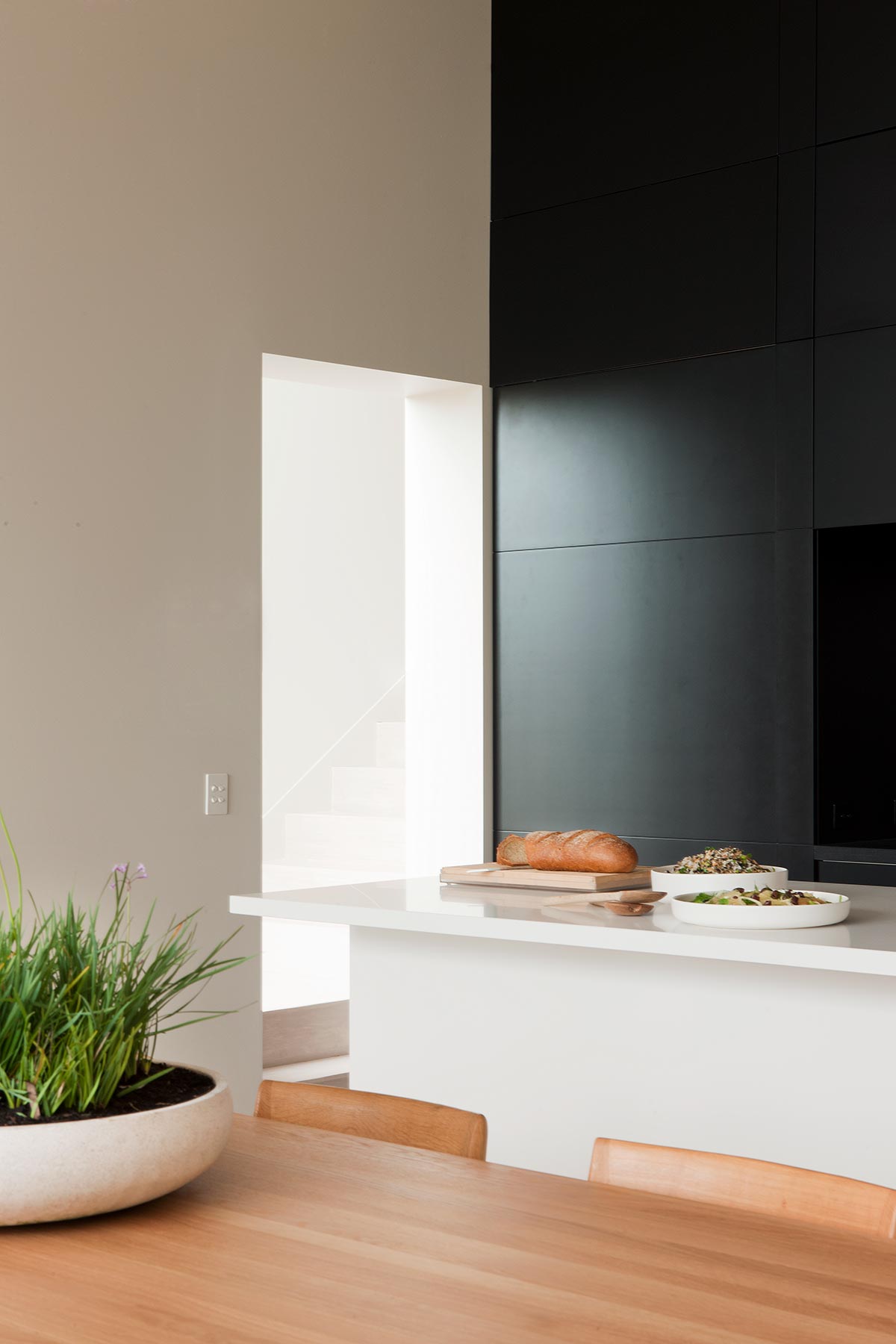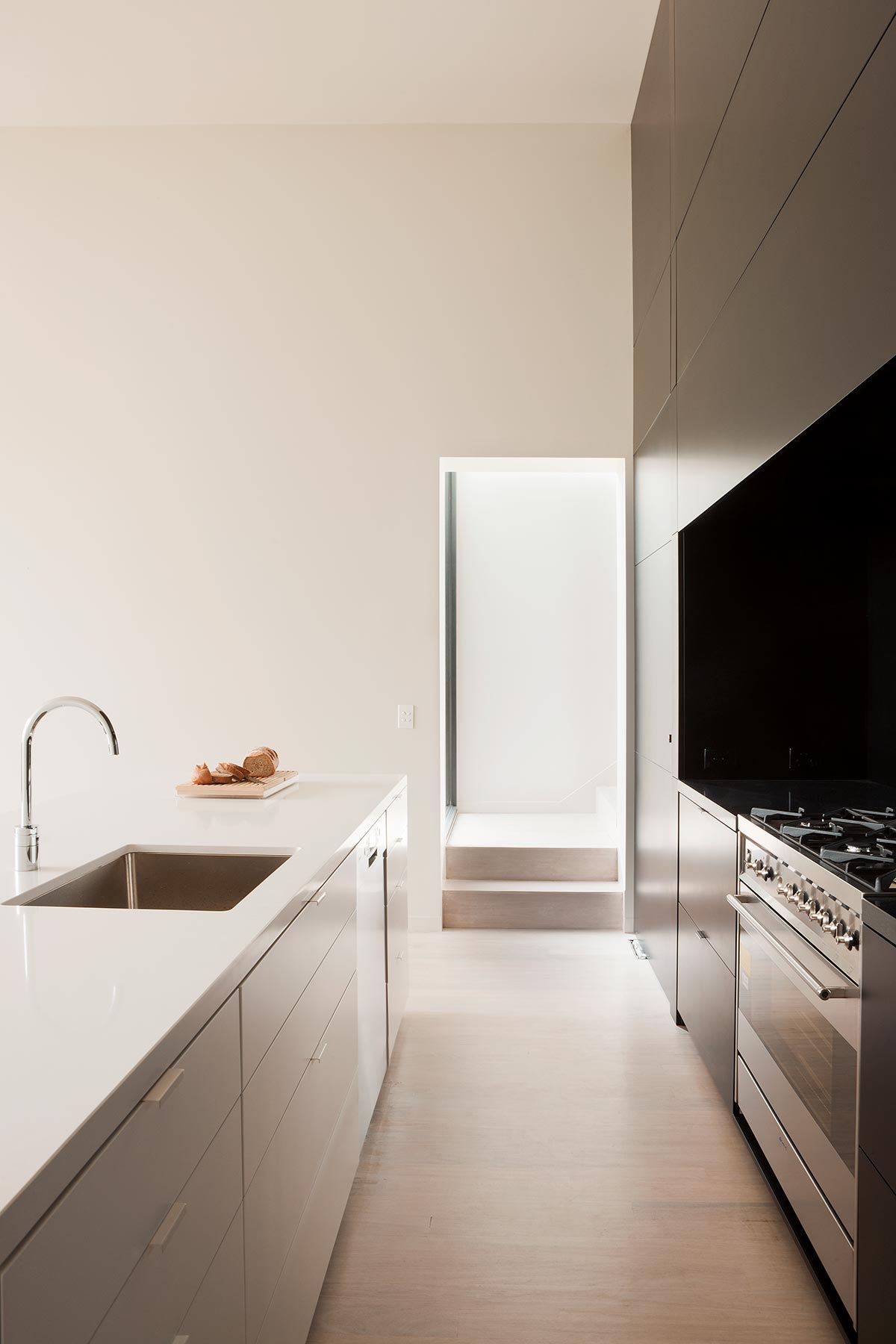 "Our challenge was to demonstrate that a custom architectural solution could achieve our client's budget whilst responding directly to the essence of the site and its location. The house demonstrates that we could not only capture the sense of place, but we could also deliver a competitive cost effective solution." – Studiofour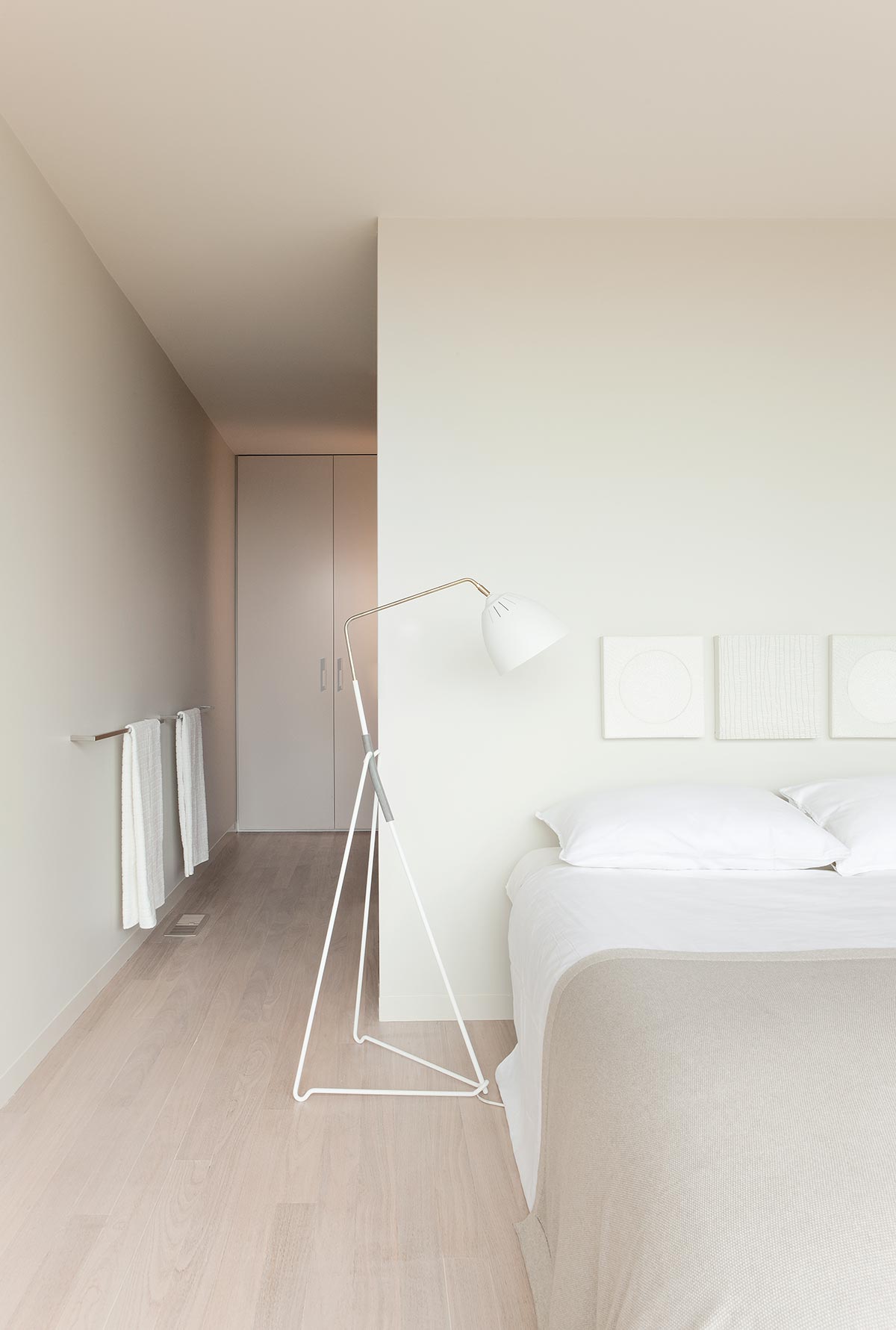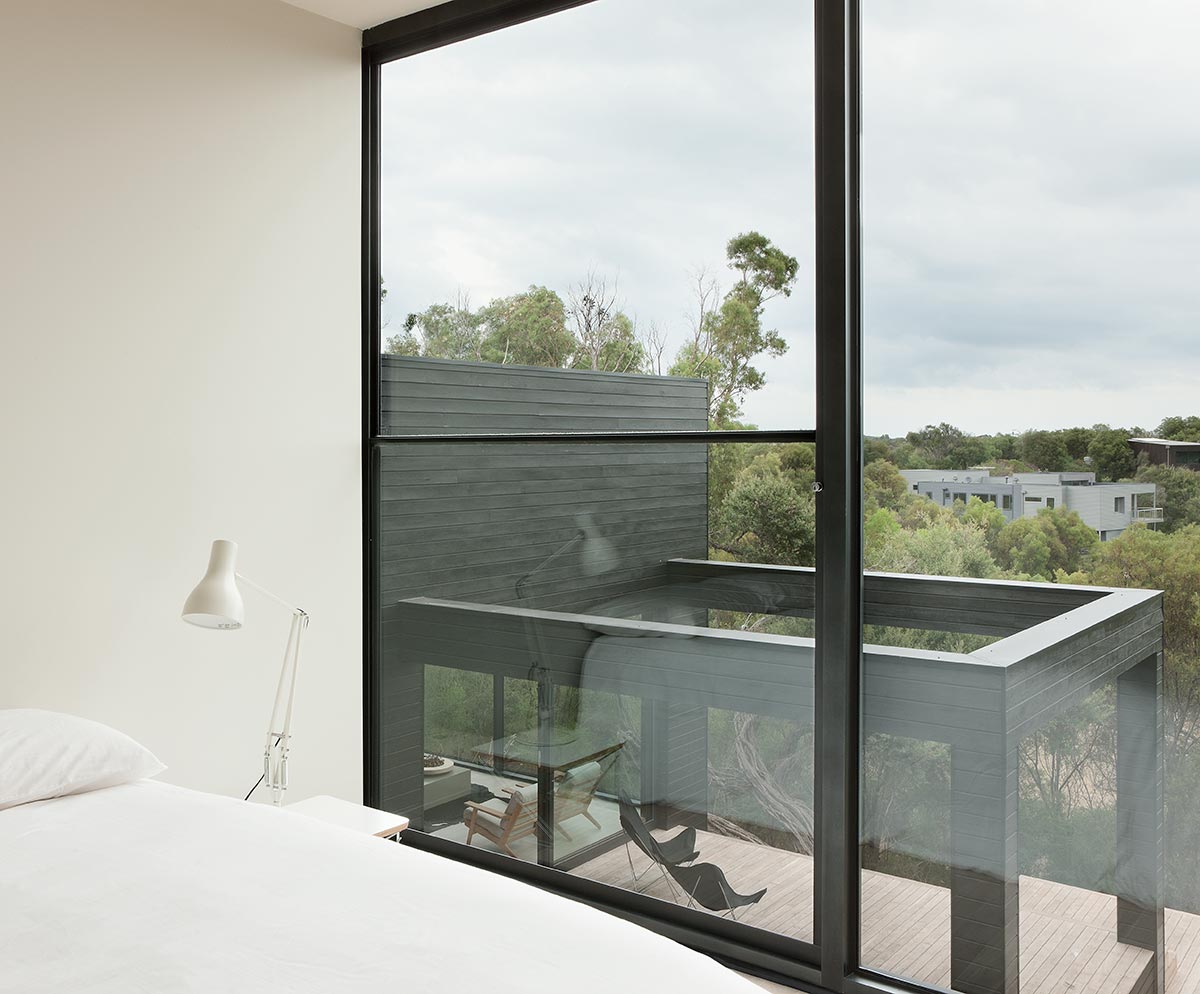 Built on simplicity, the Ridge Road Residence is a result of a straightforward brief, with the experiential intention of connecting the house with the surrounding landscape.
House Project: Ridge Road Residence
Architect: Studiofour
Location: Melbourne, Australia
Type: New Build
Photographer: Shannon McGrath