Having recently completed our own Home Office Makeover we wanted to keep the inspiration going. Today we take a look through some Australian homes to explore how each different interior translates into the Home Office. Using different materials, colours, texture and layout can dramatically change the look of any space. If you're trying to decide on a colour palette for your Home Office it's important to choose a design theme that suits your style and most importantly, inspires you! Here's some Home Office inspiration we've put together to give you a few ideas…
1. Integrated Office | Timber
A very classic approach to the home office is the integration of a desk space into the overall cabinetry layout. Great for creating 'study nooks' in small spaces such as the kitchen or sunroom. The natural element of timber helps to bring warmth to the space to create a welcoming environment.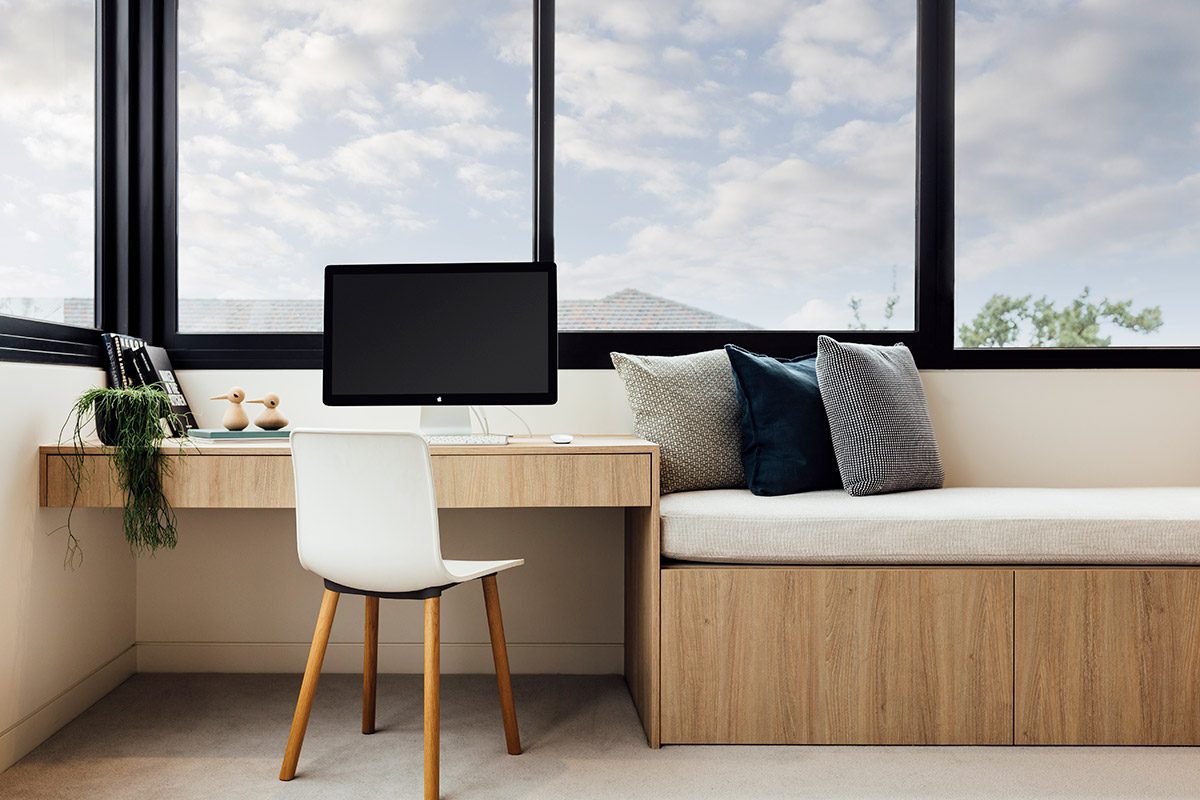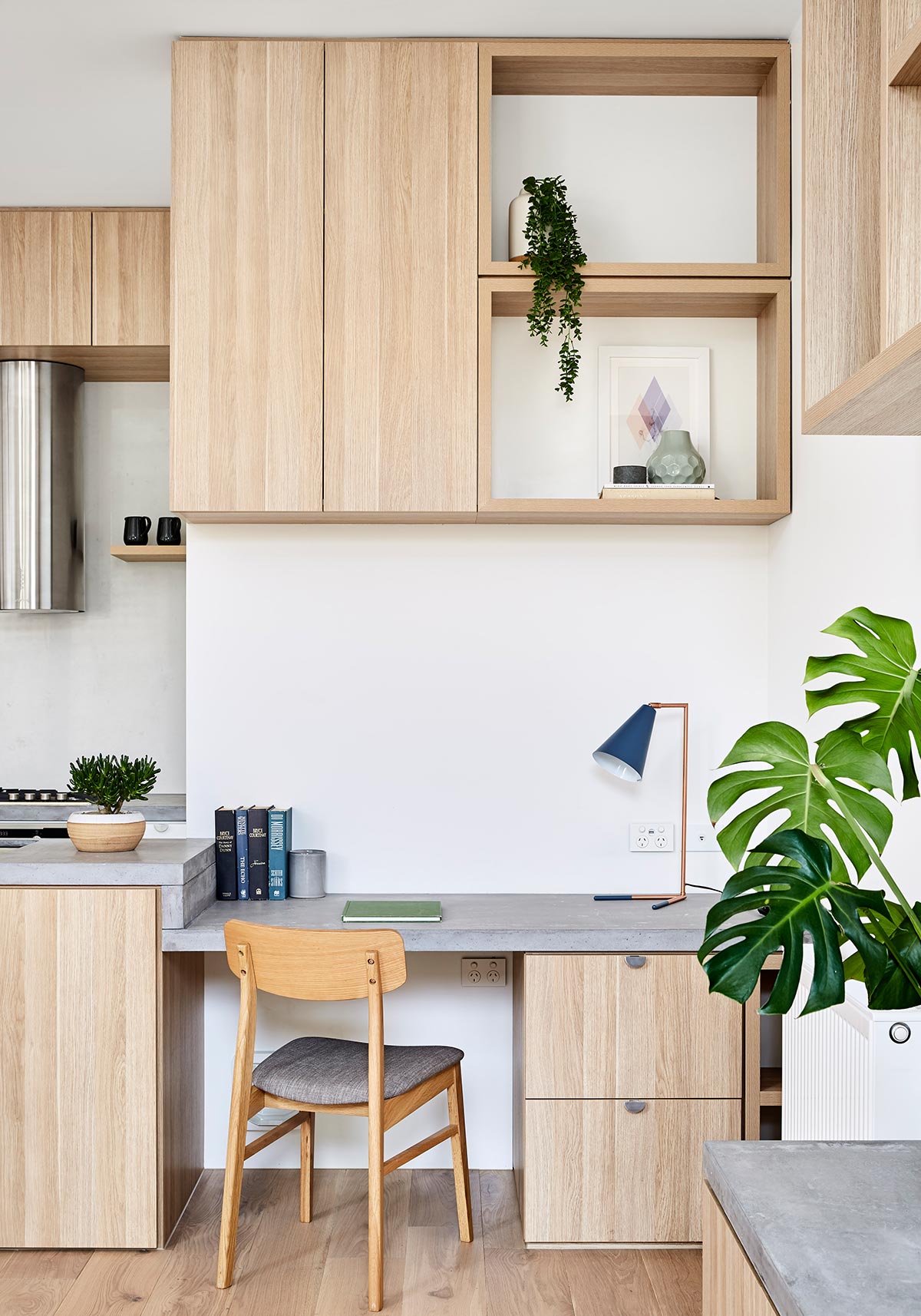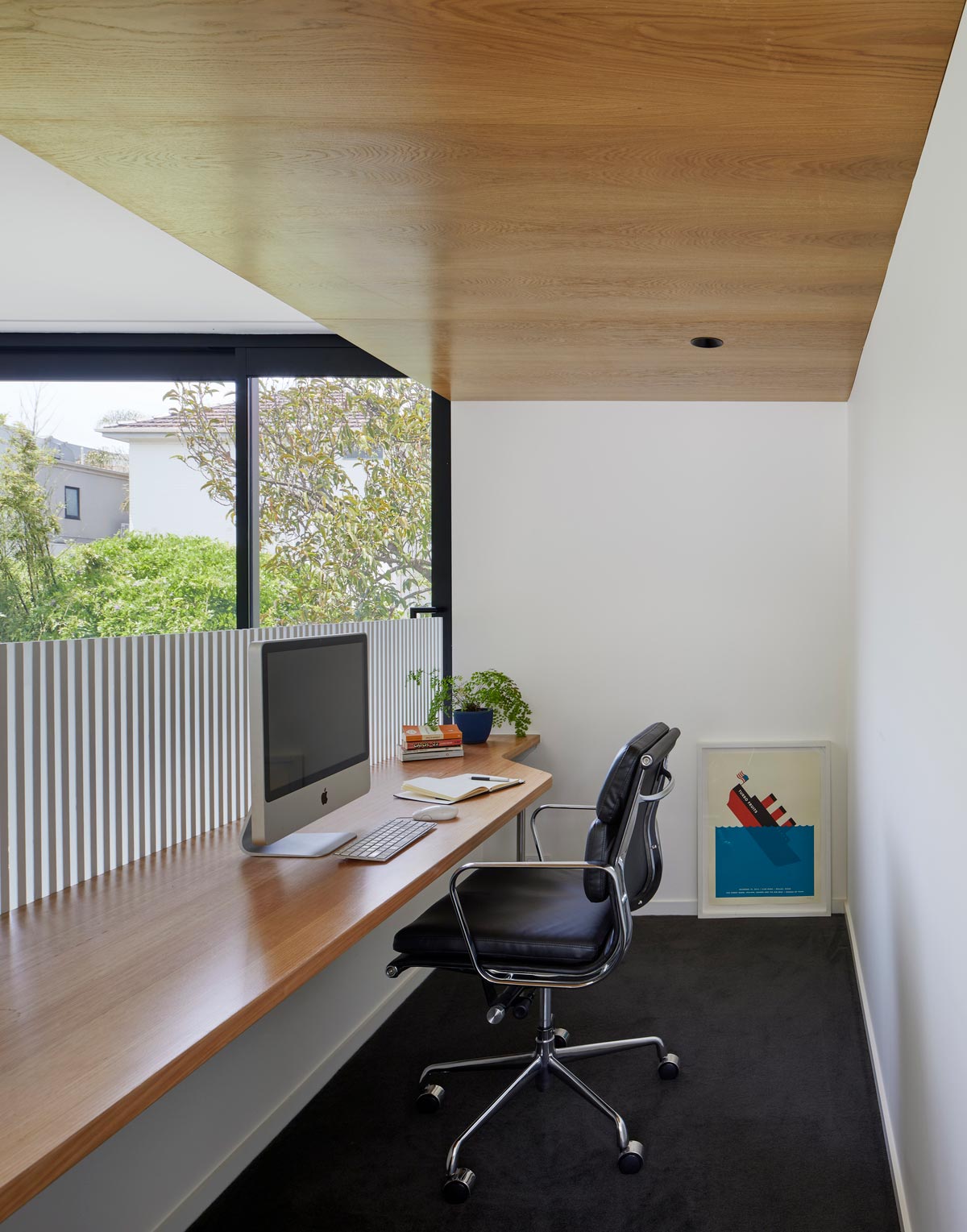 2. Pop Up Desk
When you need to create a Home Office quickly, adding in an individual desk to your home is the best way to go. But how do you make it fit in? Try to select a desk that suits the existing decor/design of your home. In the Sawmill House featured below, this smart desk set up fits in seamlessly with the raw, natural and industrial look of the interior, with matching black steel legs and dark natural timber top.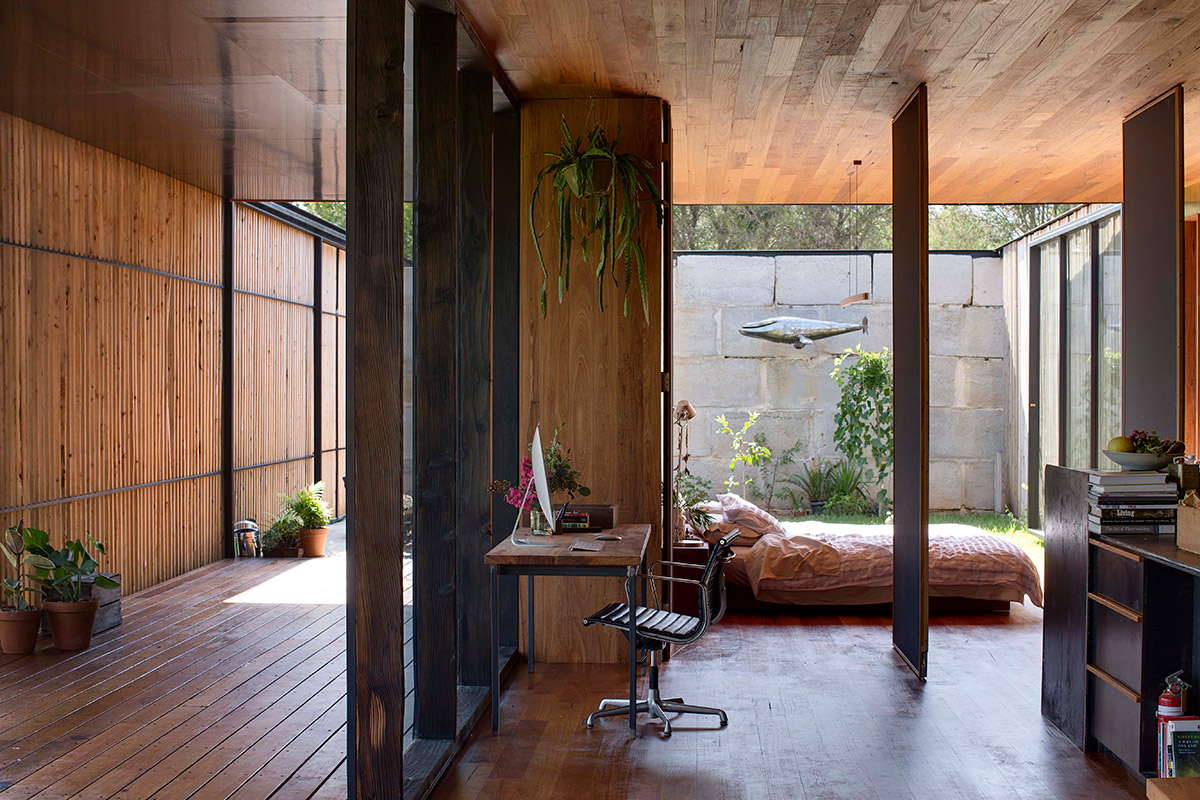 3. Calm & Collected | Pastel
Simple styling with soft, muted tones is a great way to create a calm work environment at home. The addition of pretty pastels can translate particularly well throughout the home and within the home office they create a tranquil environment in which to work.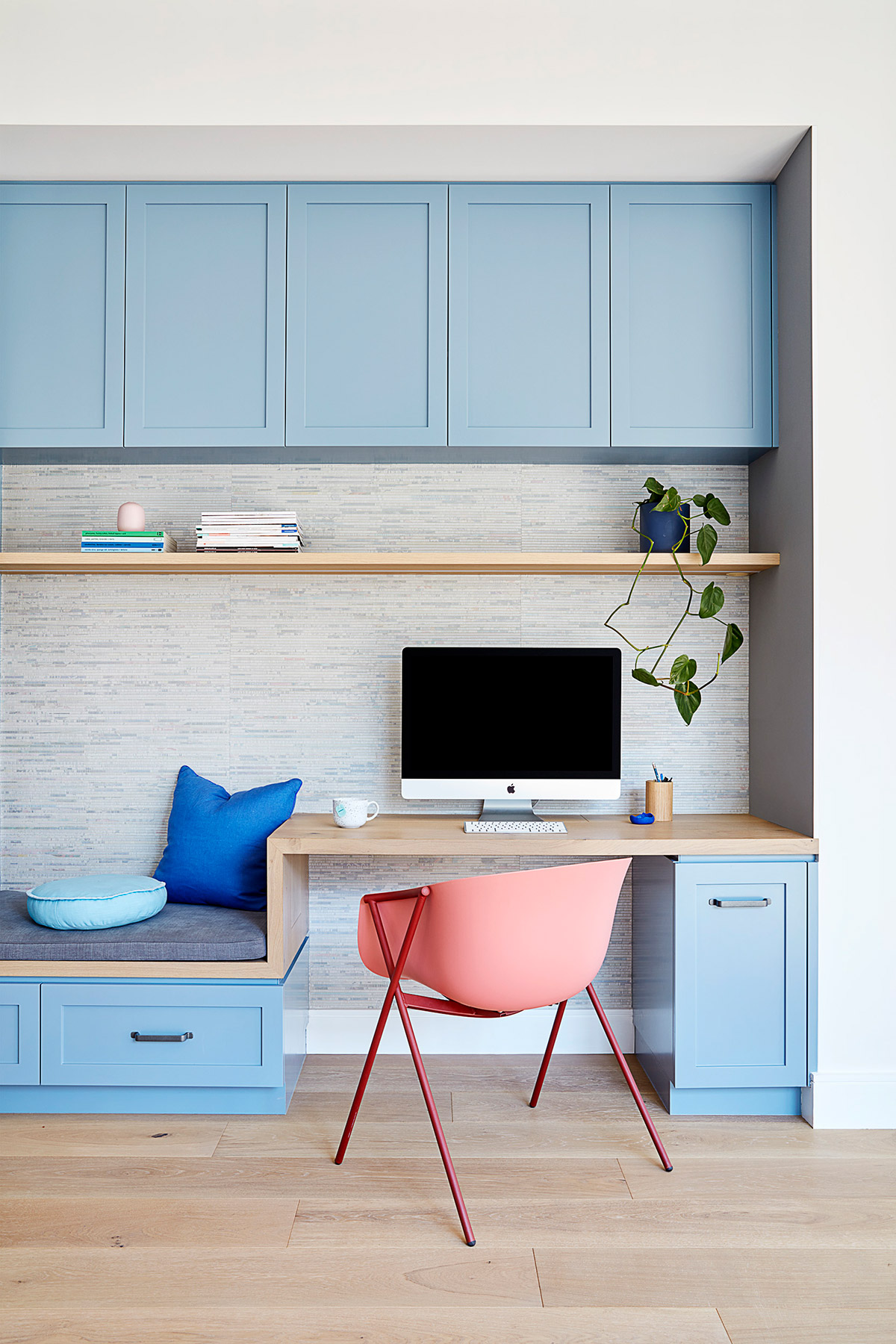 4. The Executive | Black & White
When you want your Home Office to be as boss as you, then nothing beats the strong bold contrast of black and white. Akin to office life, this is a classic but powerful statement when applied in the home. Add touches of marble or metallic for a premium look. If you want to 'soften' this aesthetic then bringing in tactile elements such as rugs, plants and rounded decor pieces will help.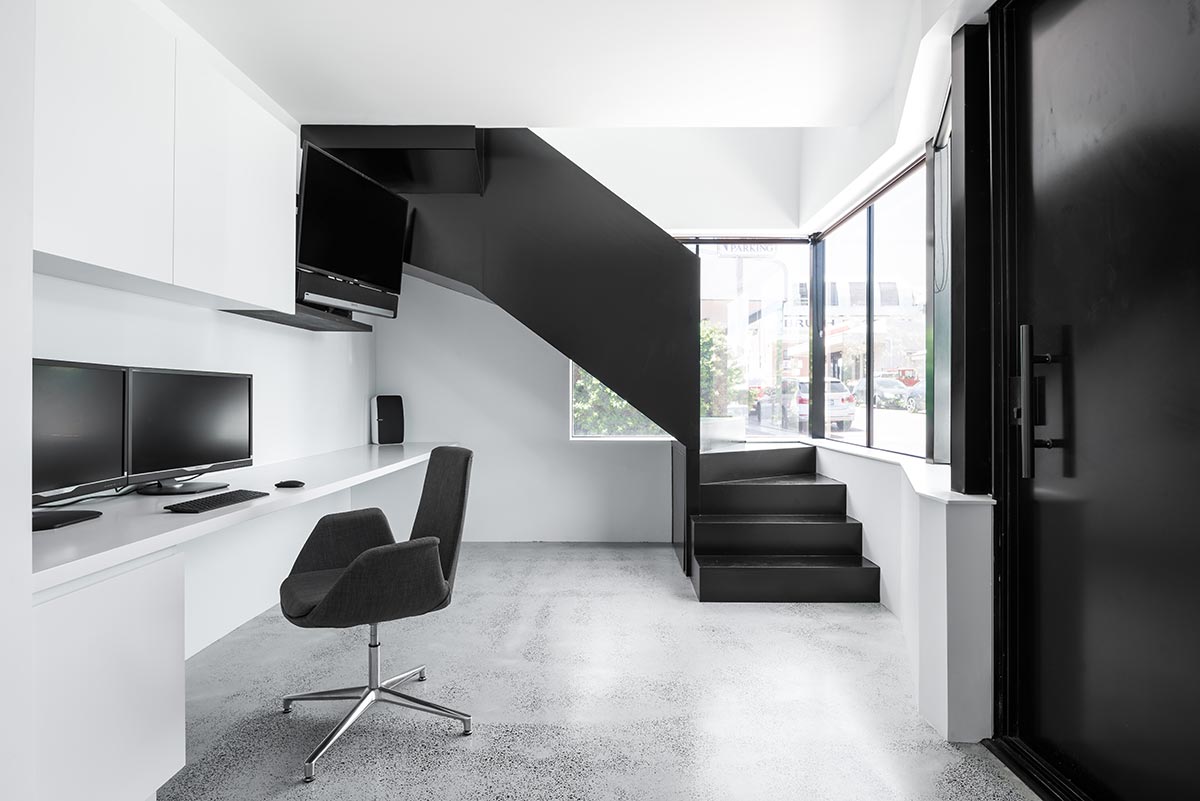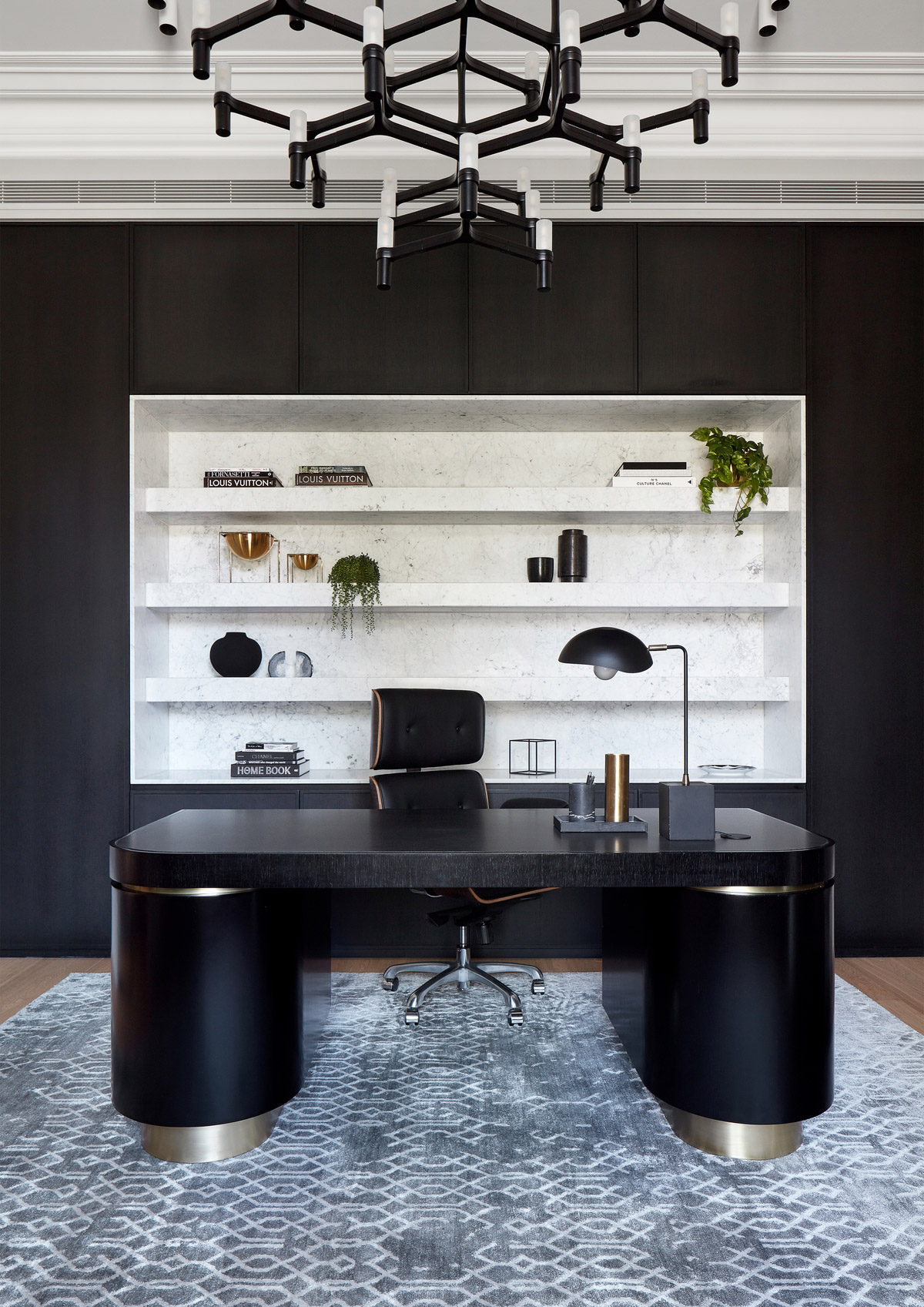 5. Statement | Marble
Having a marble tabletop in your home office oozes sophistication and creates a bit of drama in the workspace. A bold statement that does not need to be overcomplicated, we love the simplicity of this study nook in the Blue Buoy house.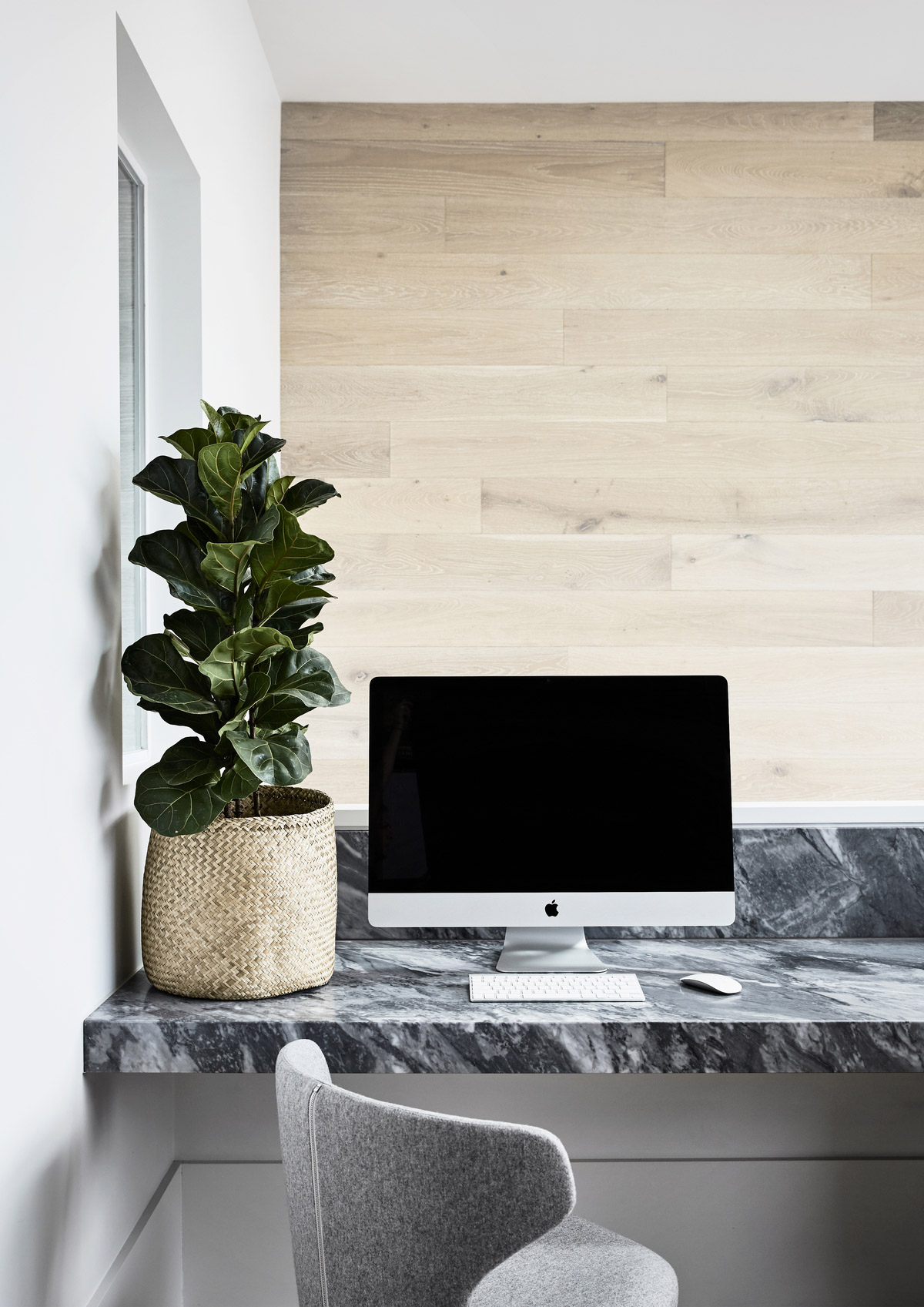 6. Art Deco
We love art deco homes, they are filled with character and to be honest with you, anything goes! The Home Office in the Park Life house is a modest yet perfect solution, with an integrated floating desk and office chair. It's no fuss, does not take up too much space and complements the interior. This room is a great study, reading nook and library… and that window seat would be the perfect place to relax on your coffee break.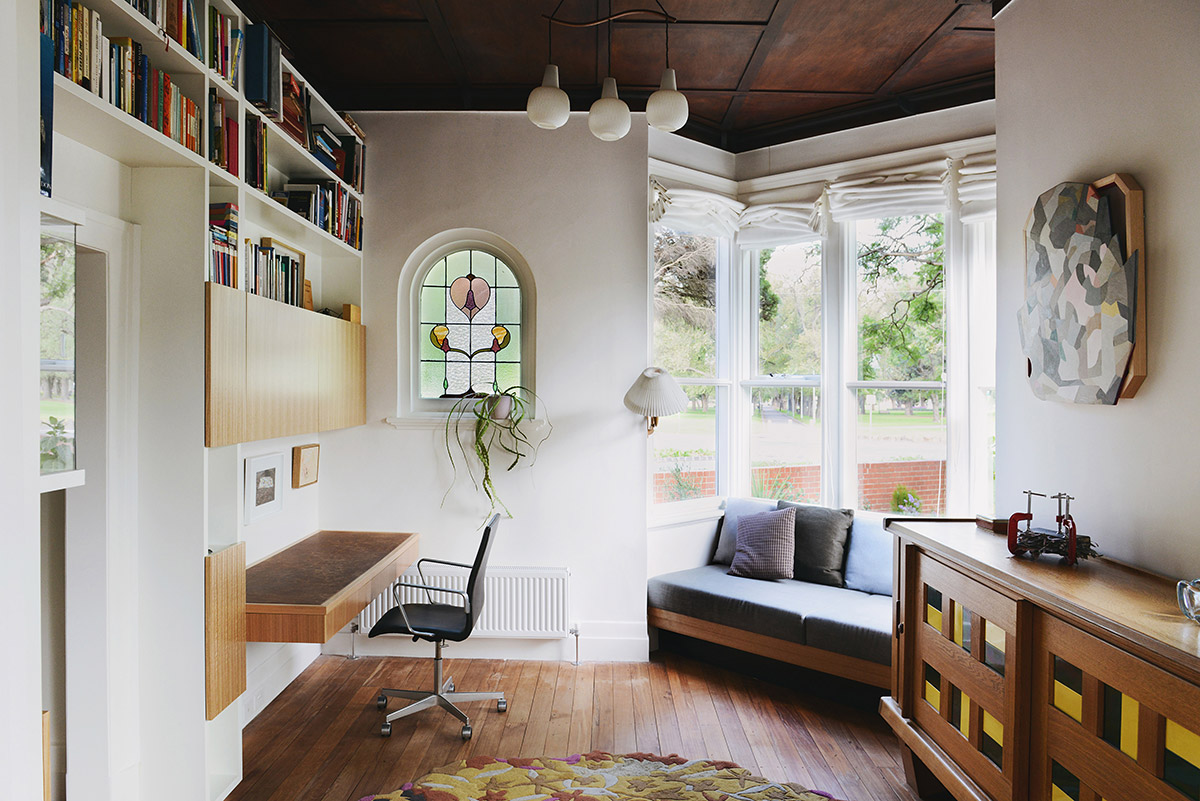 7. Motivation Station
Having an entire room or enough space in your home to dedicate as an office allows you the freedom to be creative. A simple but effective way that we styled up our Home Office (featured below) was to fix 4 x foam pin boards to the wall. We then pinned our calender, notes, goals and things that inspired us to create a 'motivation station'. This is easy to do and you can change around whenever you want.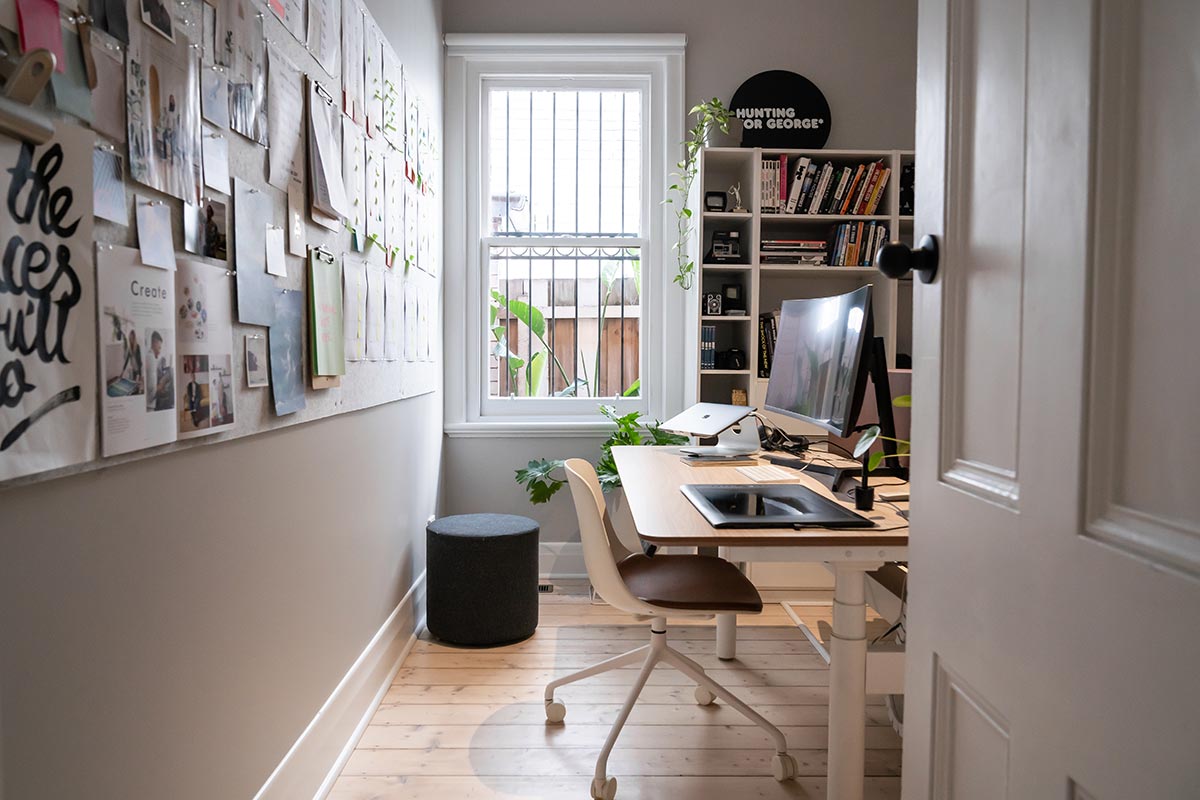 Hopefully we've inspired a few ideas for you and your Home Office! We have more tips and ideas around working from home this month so stay tuned.