How do you get through a house renovation without actually getting the feeling that it has been renovated? Curious? We are, too! In the Park Life residential project, Nest Architects found a way to sneak in a subtle remodelling to this old Edwardian home. The materiality used throughout the project is an attempt to make a bridge between 'slick / minimal' and 'craft / handmade' styles, which in turn was a direct attempt to reflect the personalities of the clients.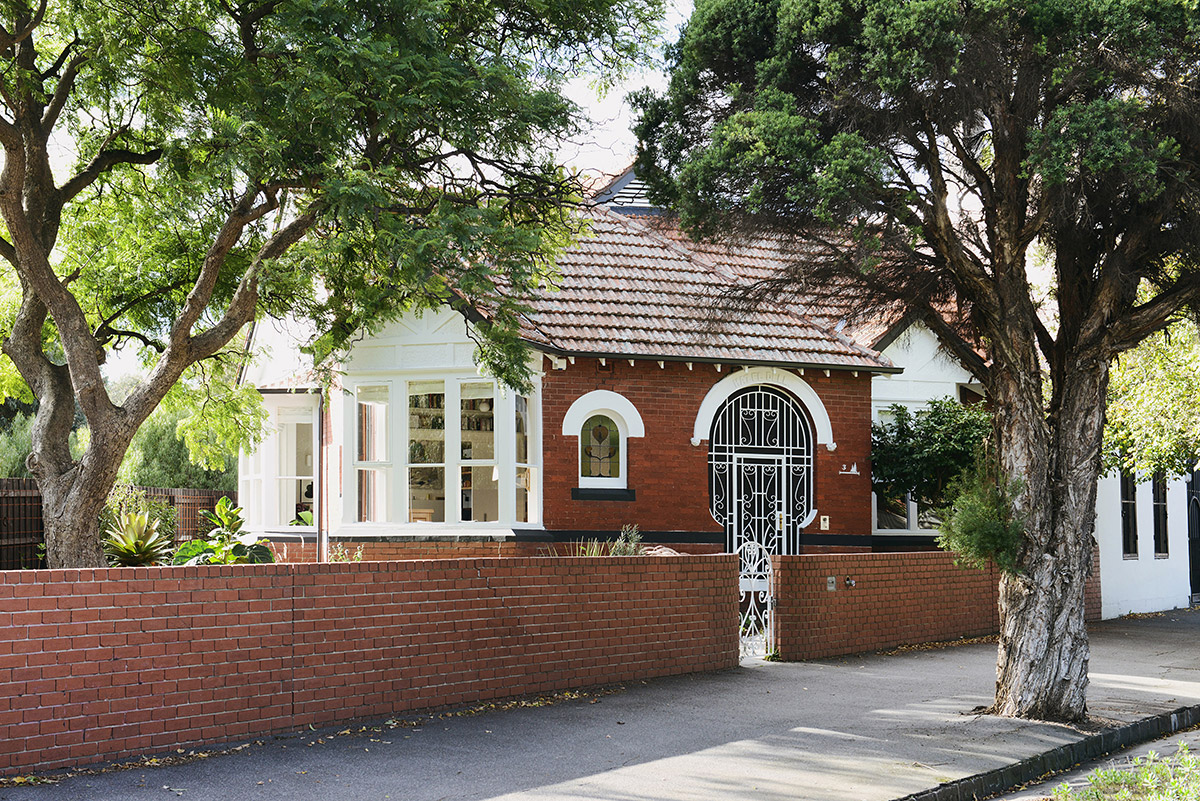 "Our client's bought a lovely old Edwardian house built in the mid to late 1800's. The house was in ok shape, but needed a lot of work to try and get it back to its former glory. The result of this work was to create a house where the distinction between new and old is blurred." – Nest Architects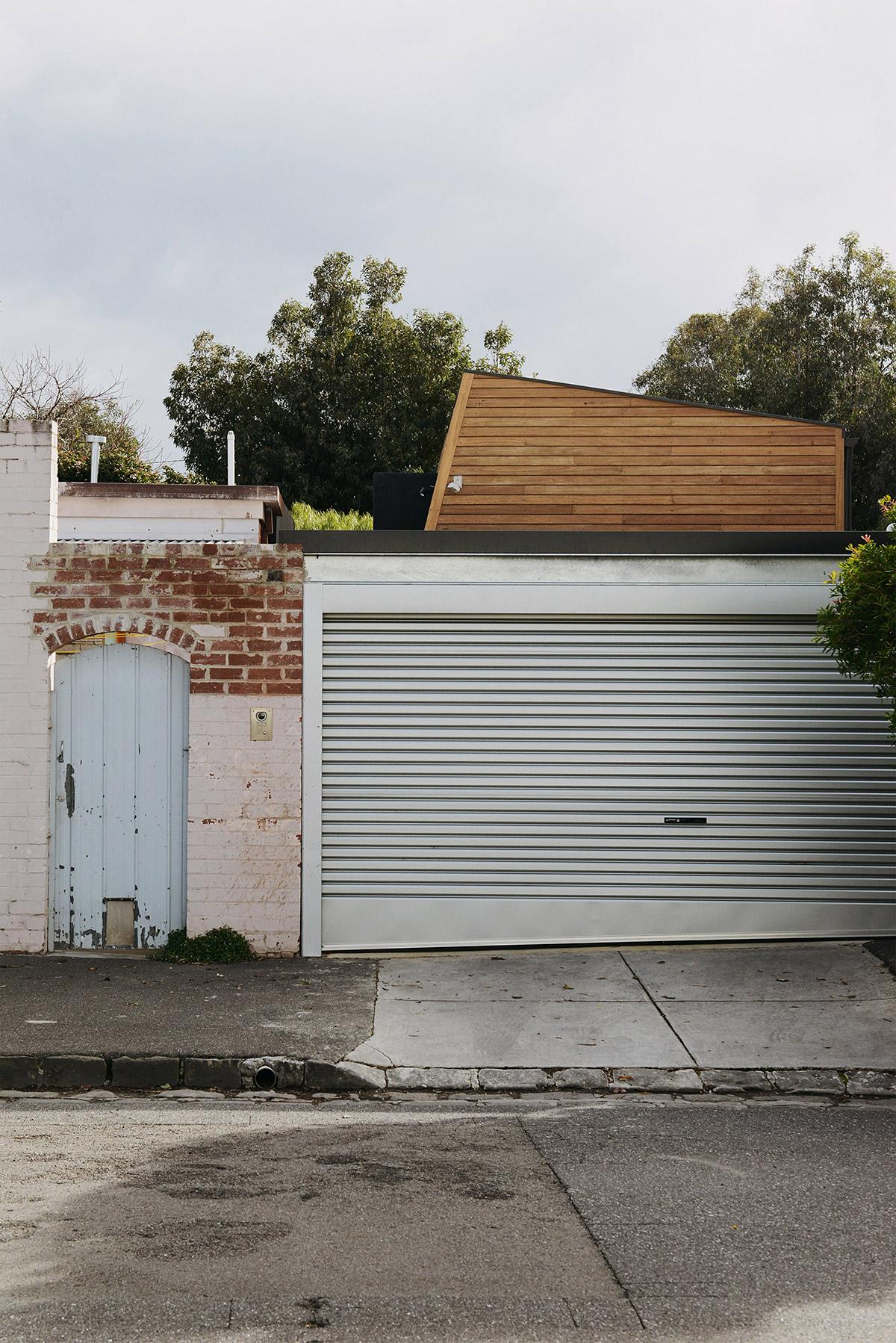 Nested on an irregular lot, the Park Life looks out on a view of the park and bounds a popular cycling passageway on its boundary. The remodelling of the house resulted to a series of well-articulated and proportioned light filled rooms that casually flow through to a succession of small outdoor spaces.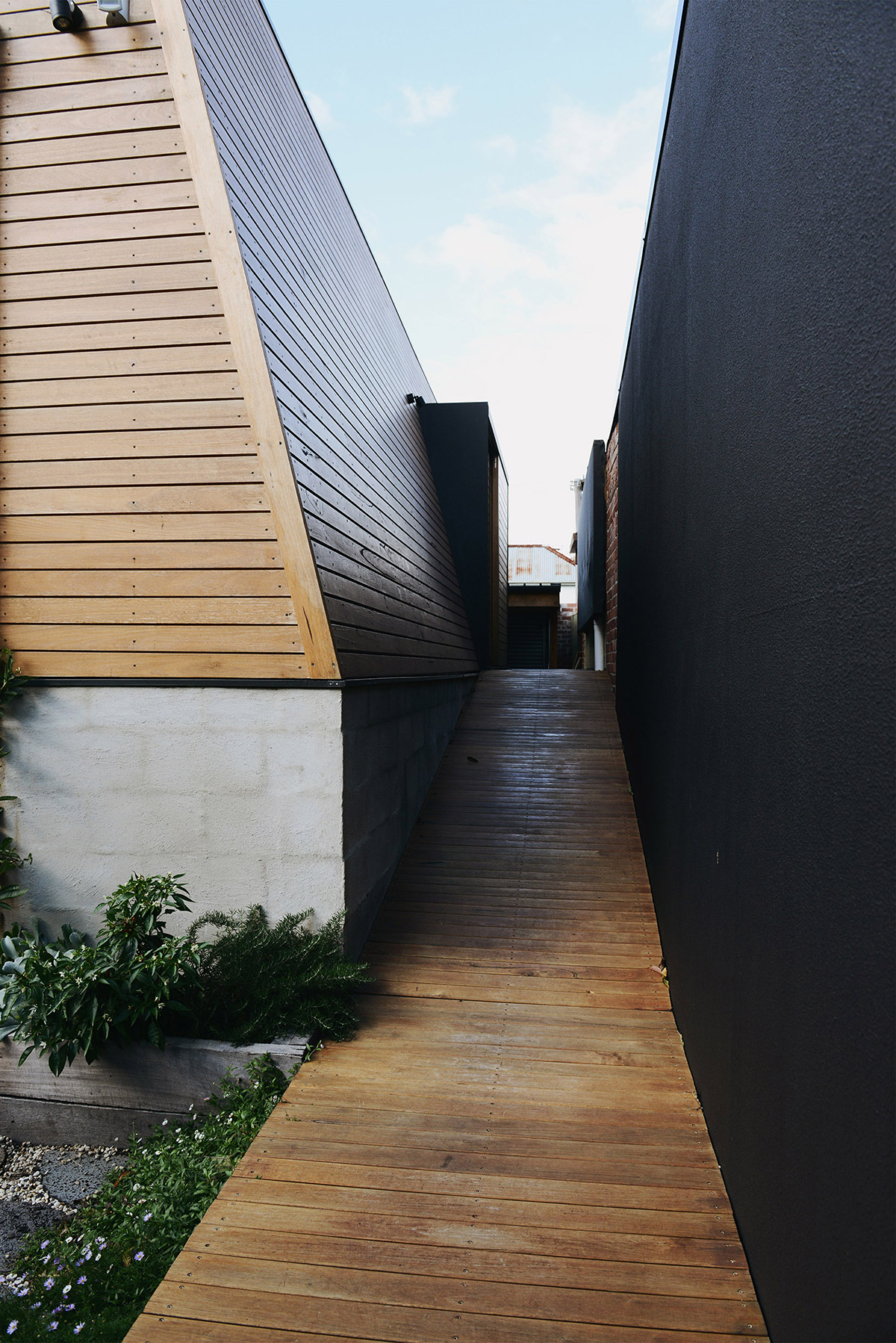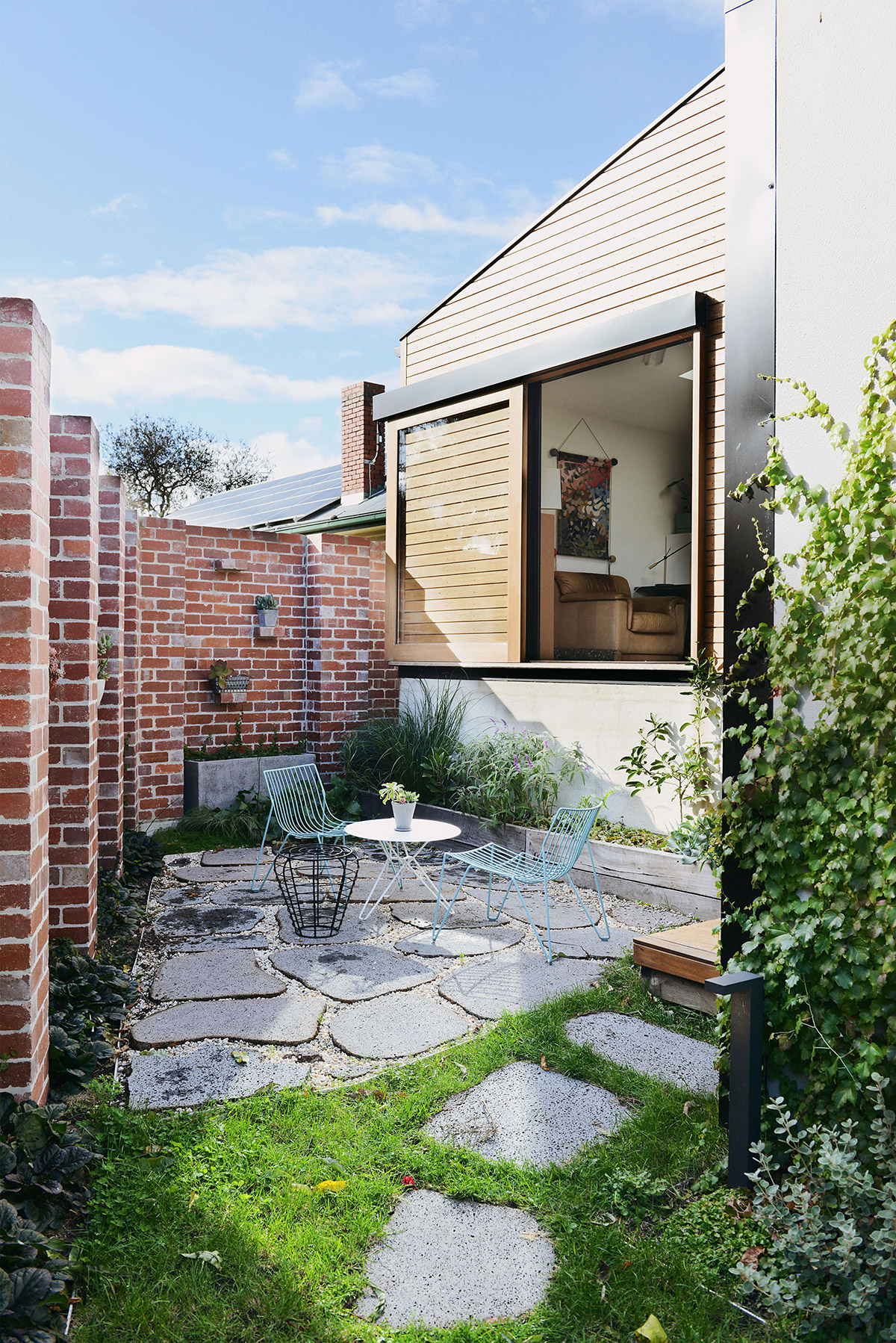 Nest Architects have drawn inspiration from the embellishments of the existing residence, while making indistinct partitions by crafting an expressive yet seemingly effortless dialogue with the addition. A perfect combination of white walls with timber and black furnishings has added to the quintessential yet contemporary look of the interior spaces.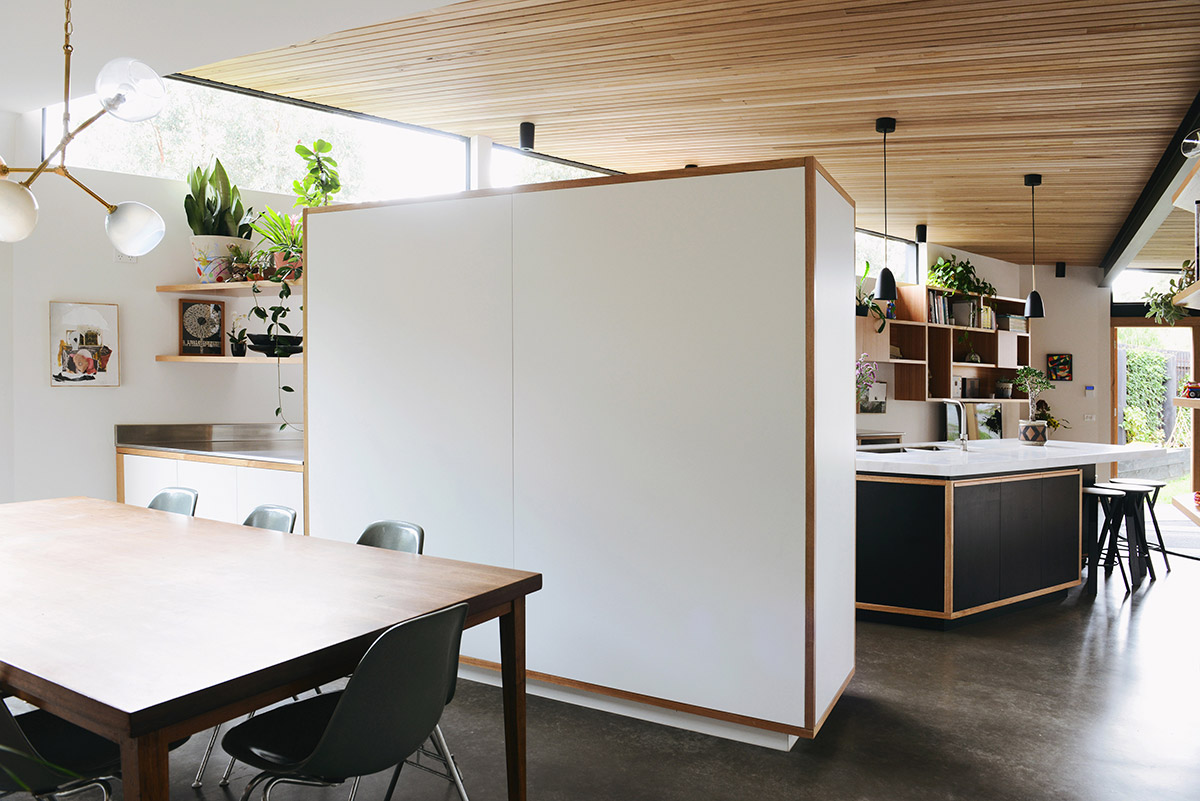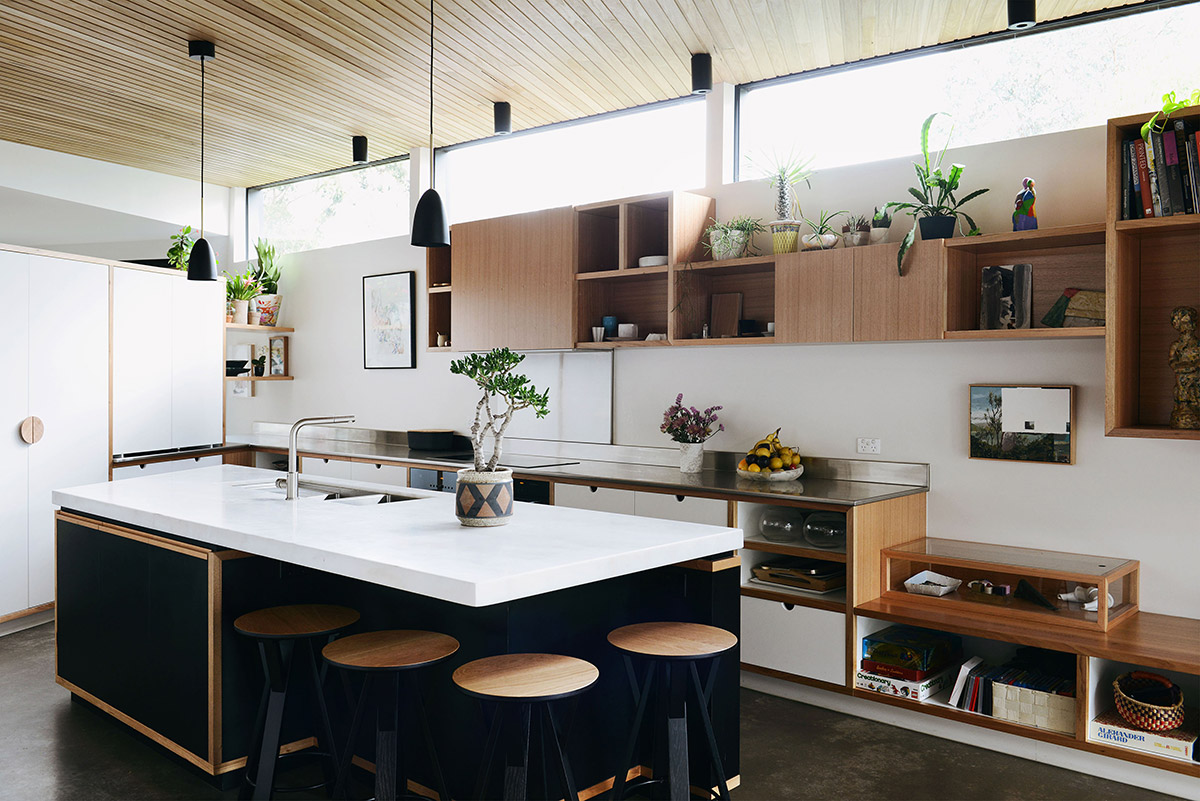 Screens, partitions, cabinetry, and seating have been incorporated to provide the growing family a platform for their wide array of modern art collection.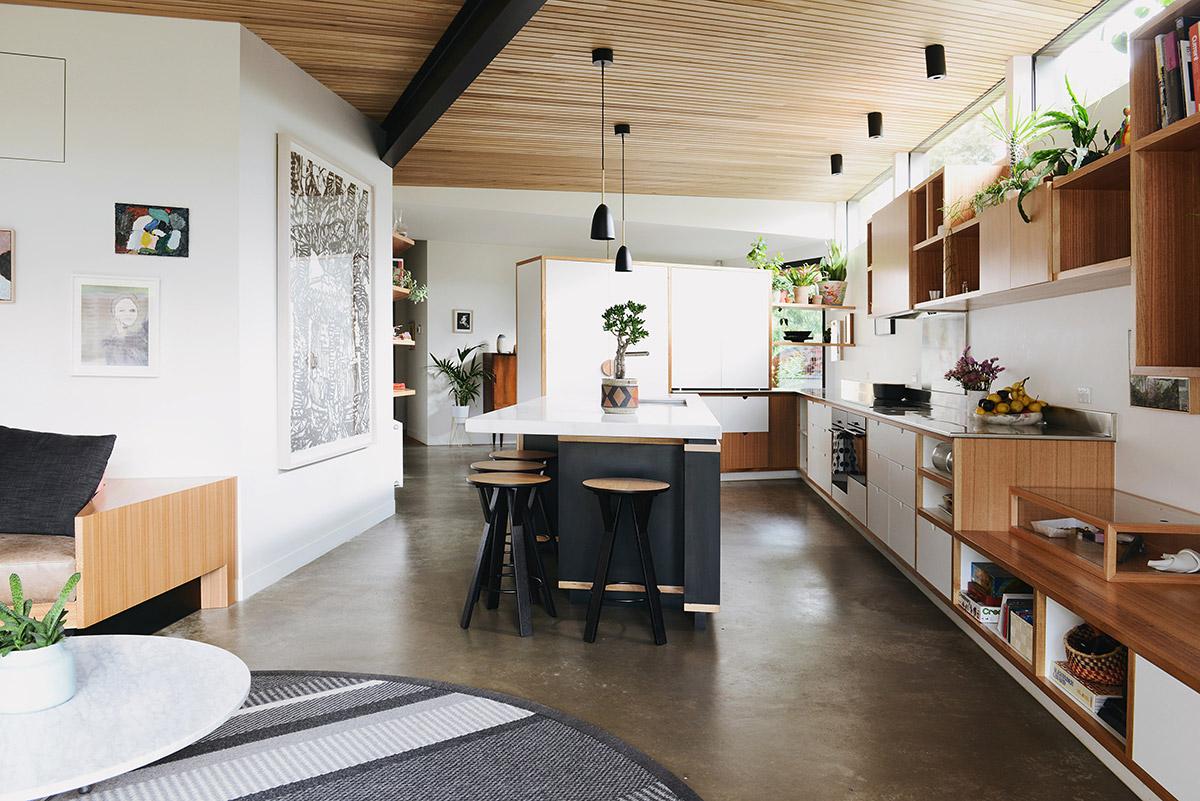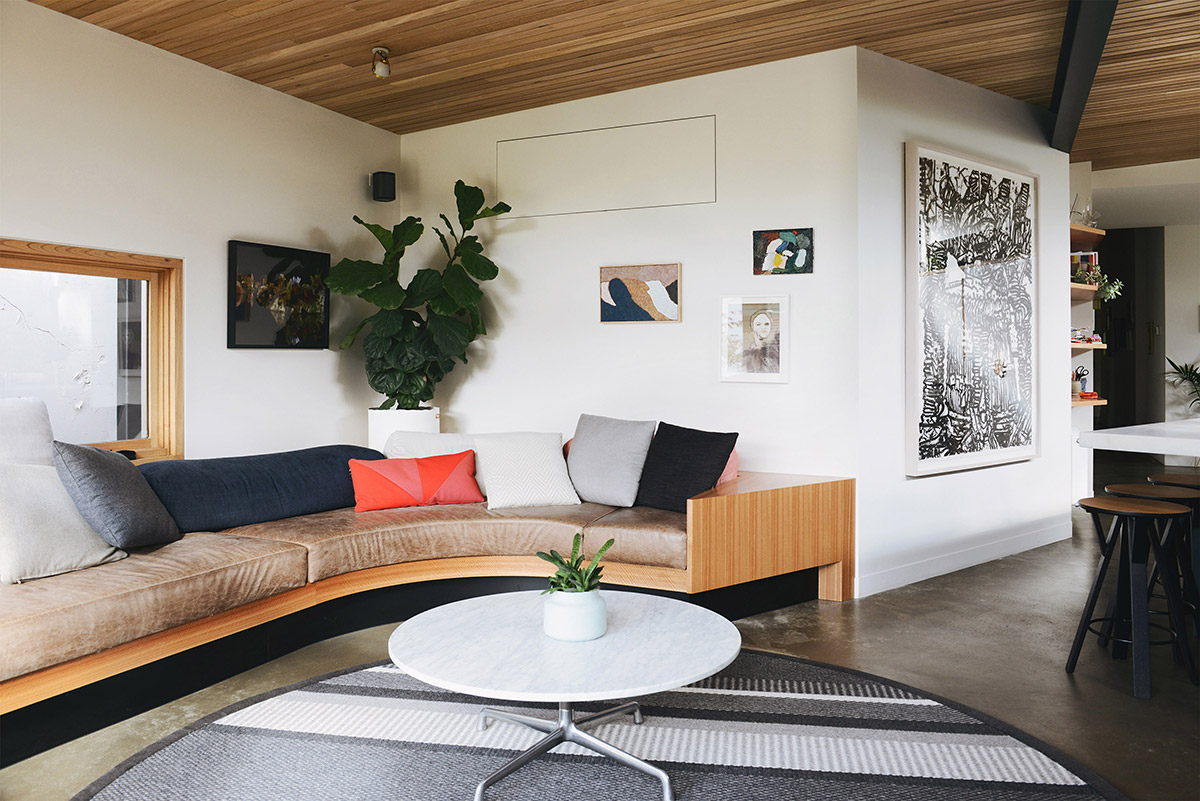 A cellar door with extensive arsenal of wine and an artist studio are found in the freestanding pavilion located in the corner of the rear yard and private garden.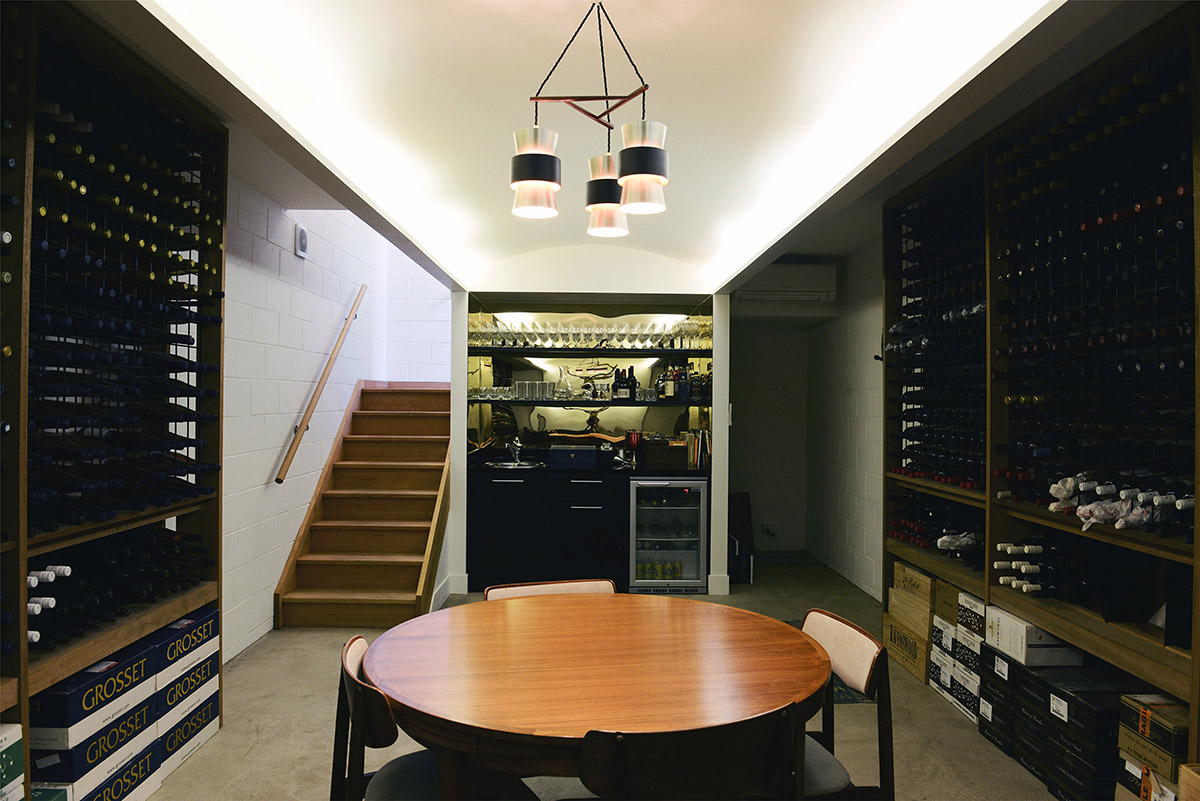 The main bedroom is adored with masculine tones which are balanced with white walls and decorative lighting fixtures.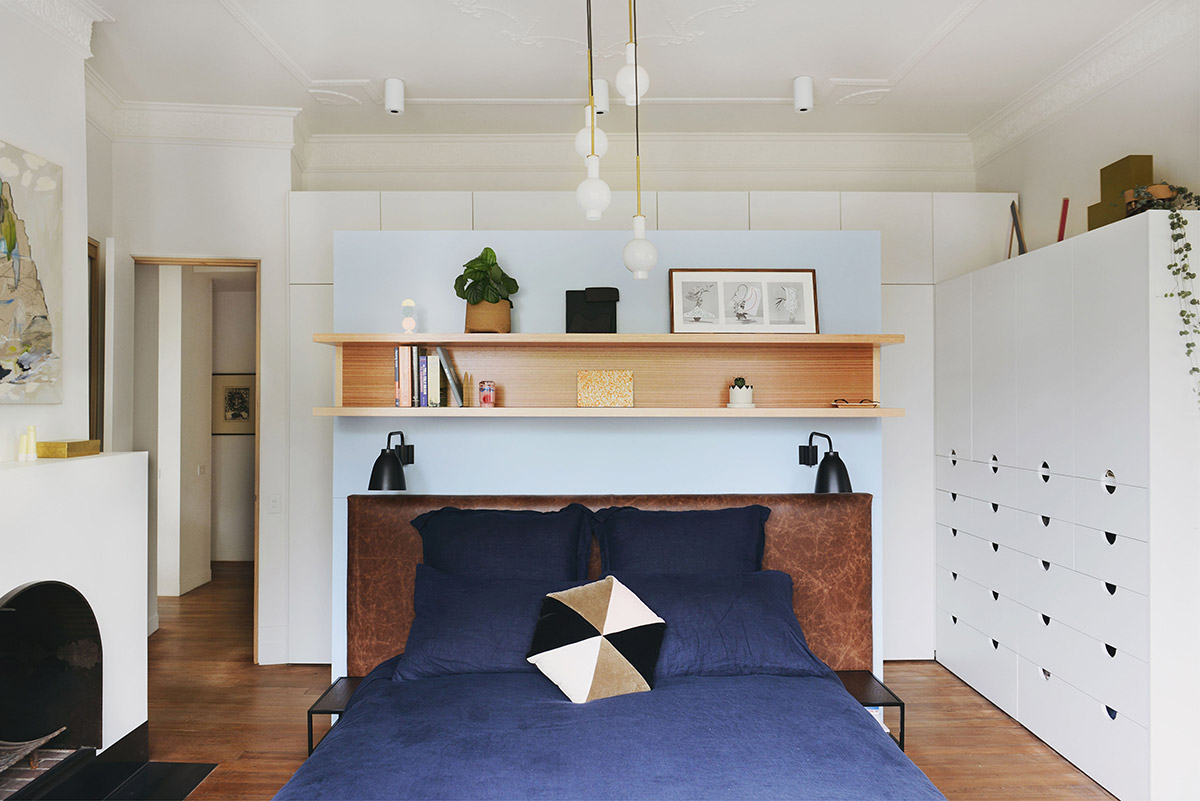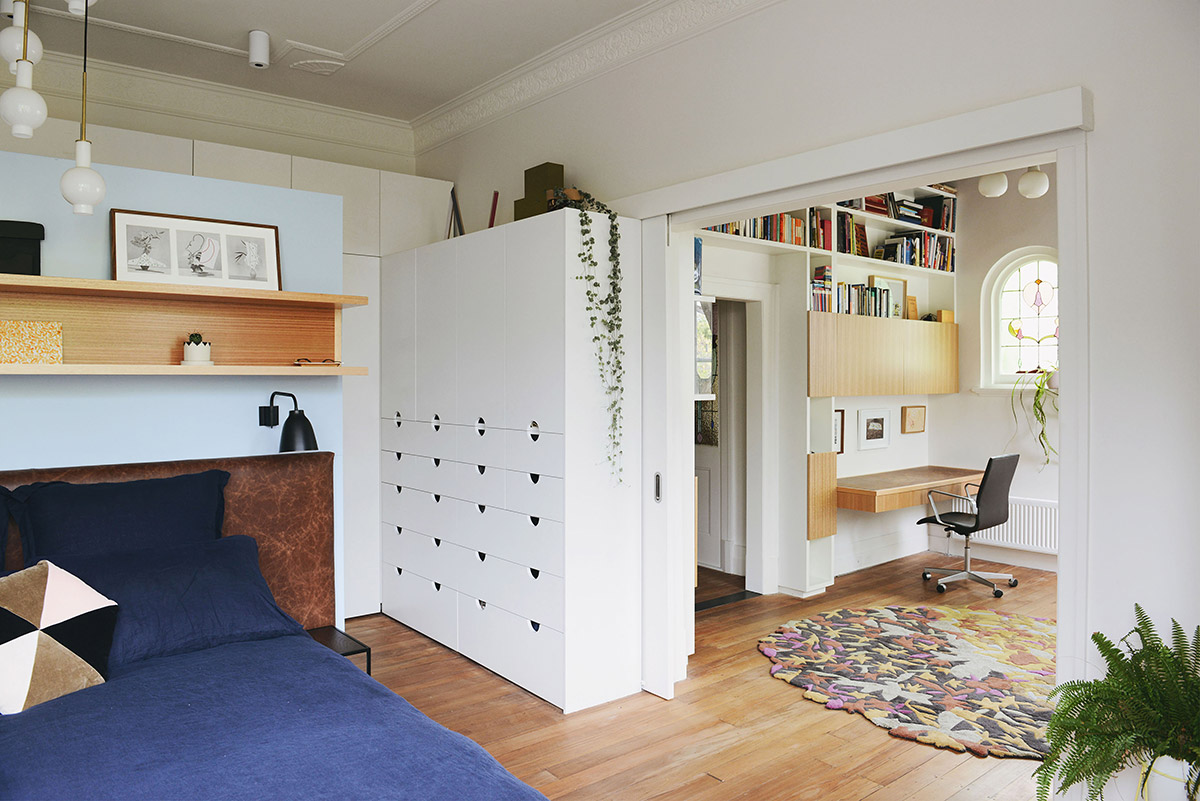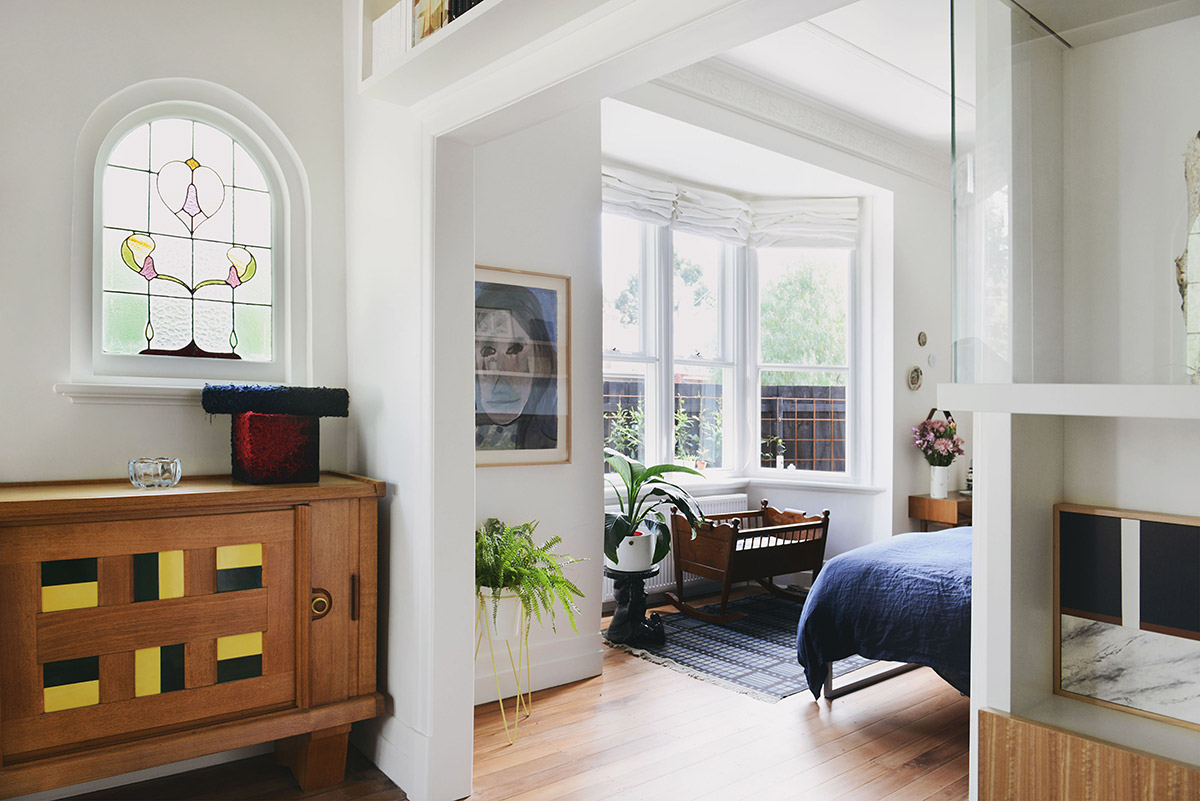 Natural lighting pierces through the curved window adjacent to the room while frosted glass windows give ample radiance to the library located exactly beside the main bedroom.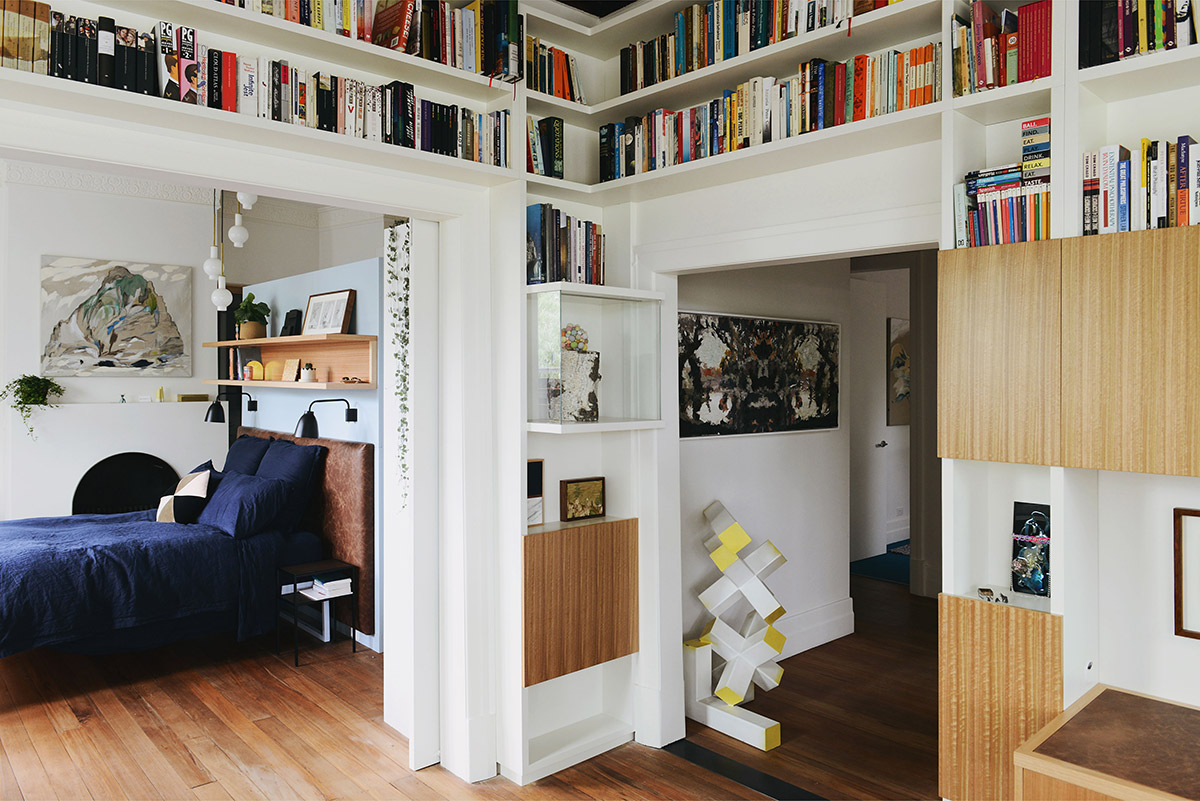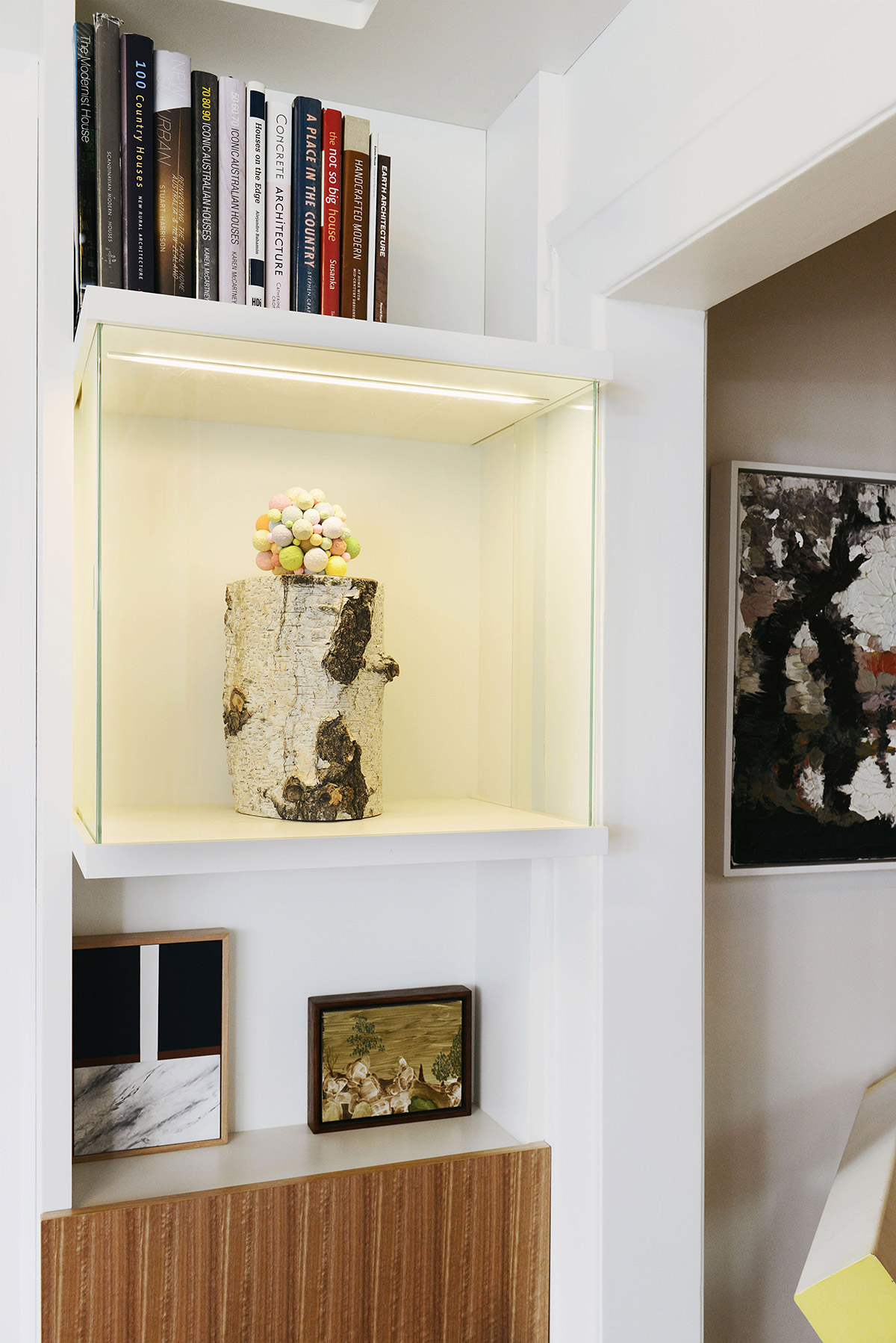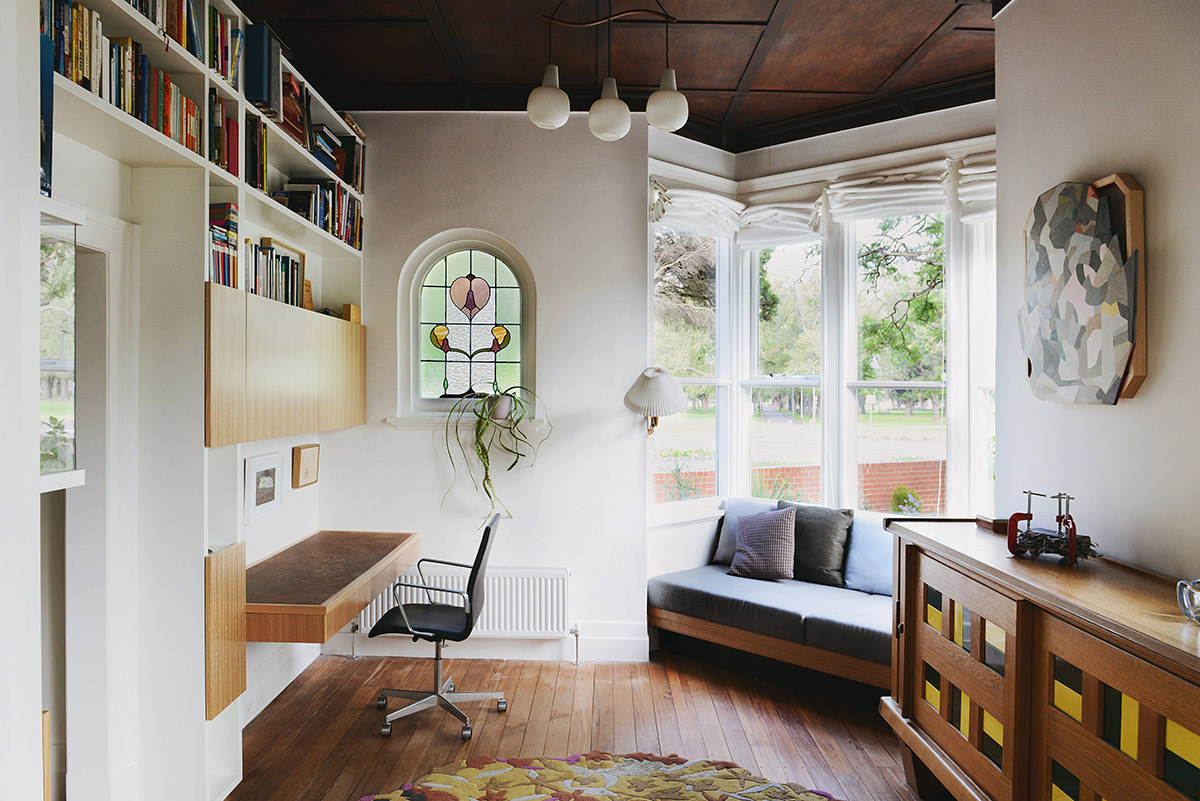 Nest Architects brought two discrete outdoor areas together in the centre of the home to create a wonderful and private outdoor living area.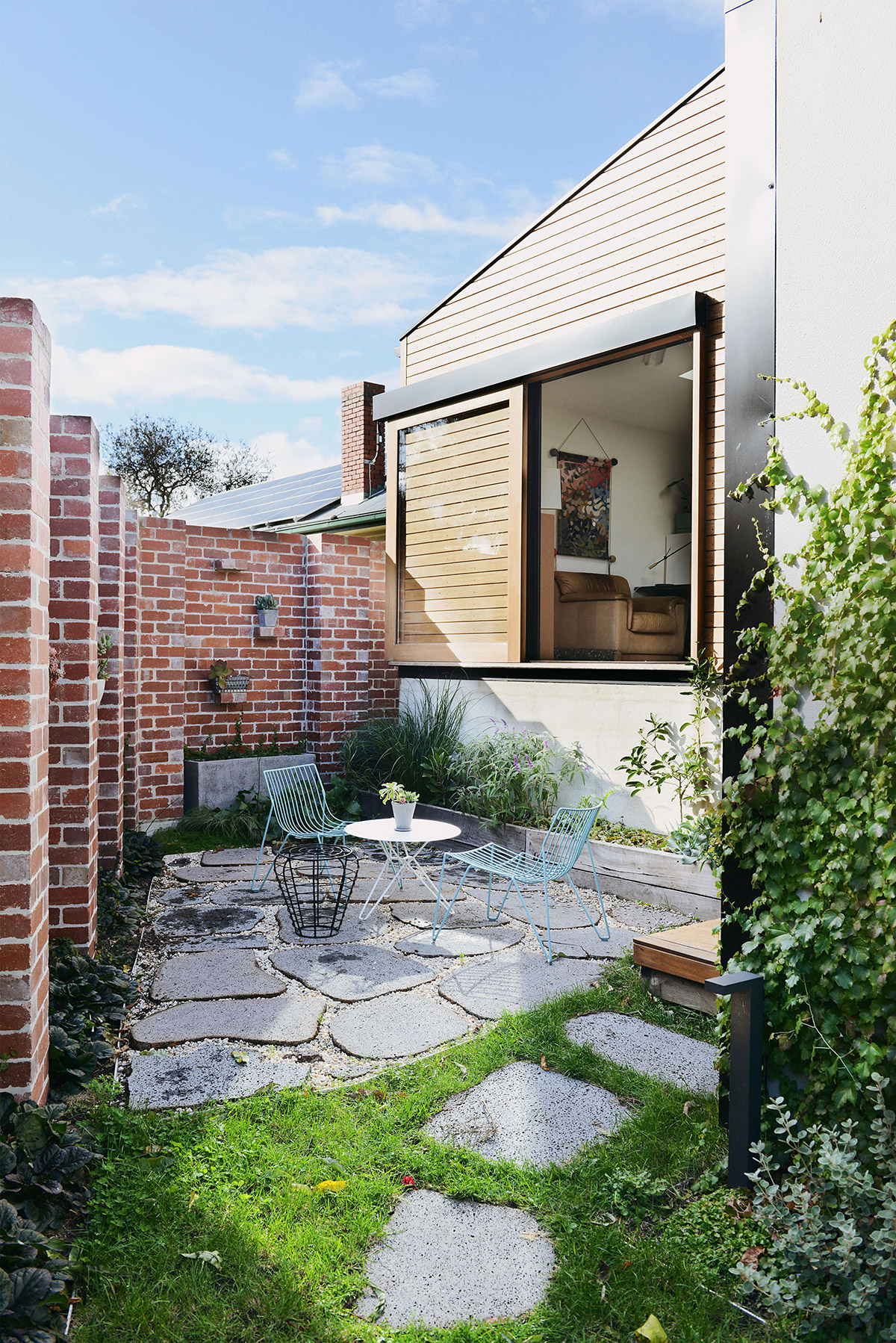 Ultimately the design of the landscape responds to the activities of daily life. The outdoor activities can be adjacent to similar indoor activities. And let's not forget this project is a recipient of the 2016 AIA Victoria Chapter award for the Residential Alteration and Addition category. Huge high five for the team!
Throughout the renovation the team incorporated extensive aesthetic and functional improvements while at the same time retaining much of the original feel of the existing home. The design concept proved that renovations don't need to be overwhelming to the point that existing structures loses their personality. It's like moving into a new home without actually doing so, and we thought that was pretty awesome!
House Project: Park Life
Architect: Nest Architects
Location: Fitzroy North, VIC
Type: Renovation
Photography: Lauren Bamford