Choosing a rug that could perfectly pull your interior decor elements together is no easy feat. Not that it's super hard, but if you're blindly arranging everything it can be a bit of a struggle. At Hunting for George, our goal is to help you make your home not only awesome, but also beautiful, comfortable, and to fit whatever lifestyle you have! Depending on the room, size and overall theme you want to create, there are many options you need to consider before buying a rug. Today we've prepared some guidelines to help you decide on which rug to buy for your home.
Which rug for which room?
We hear you, getting the perfect rug for every room in your house is kind of demanding, most especially when you don't know what to look out for! Different rugs fit different areas of the home and there's no such thing as a one-rug-fits-all. Our room-per-room rug guide breaks down the essentials to help you choose the right one.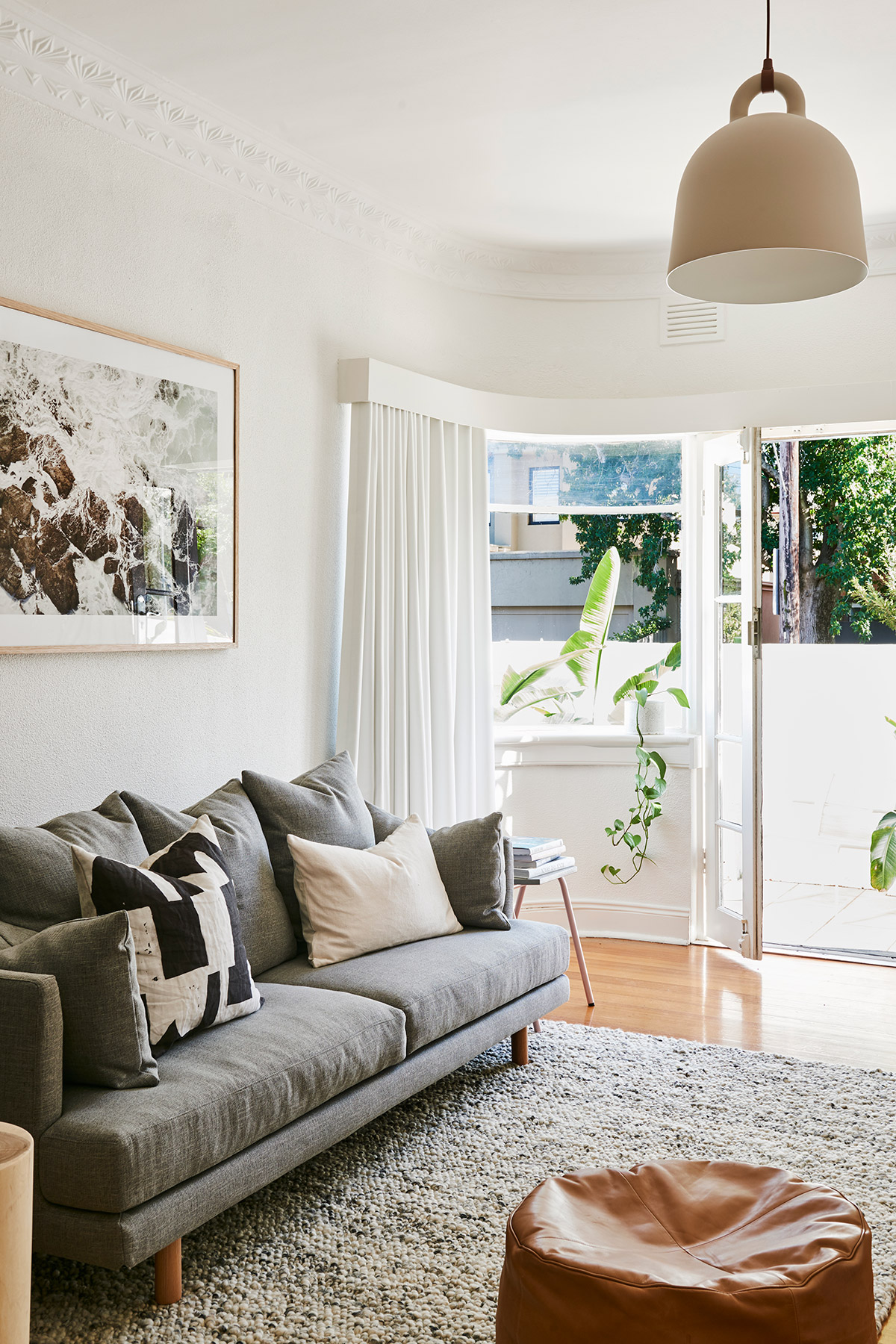 For the Living Area
One of the biggest mistakes people make when decorating their living spaces is buying a rug that is too small. When it comes to size, the traditional rule of thumb is to measure the seating area and get the closest size up so all the furniture legs will be on the rug. Whatever you decide, keep in mind that there should be approximately 4″ to 8″ of bare floor around all the sides of the rug. What you want to generally end up with is a rug that will hold most of the pieces of furniture in your living room. You've got a sofa, side tables, accent chairs, a coffee table and more, so you really want to have a rug that is large enough for all of those elements to sit on.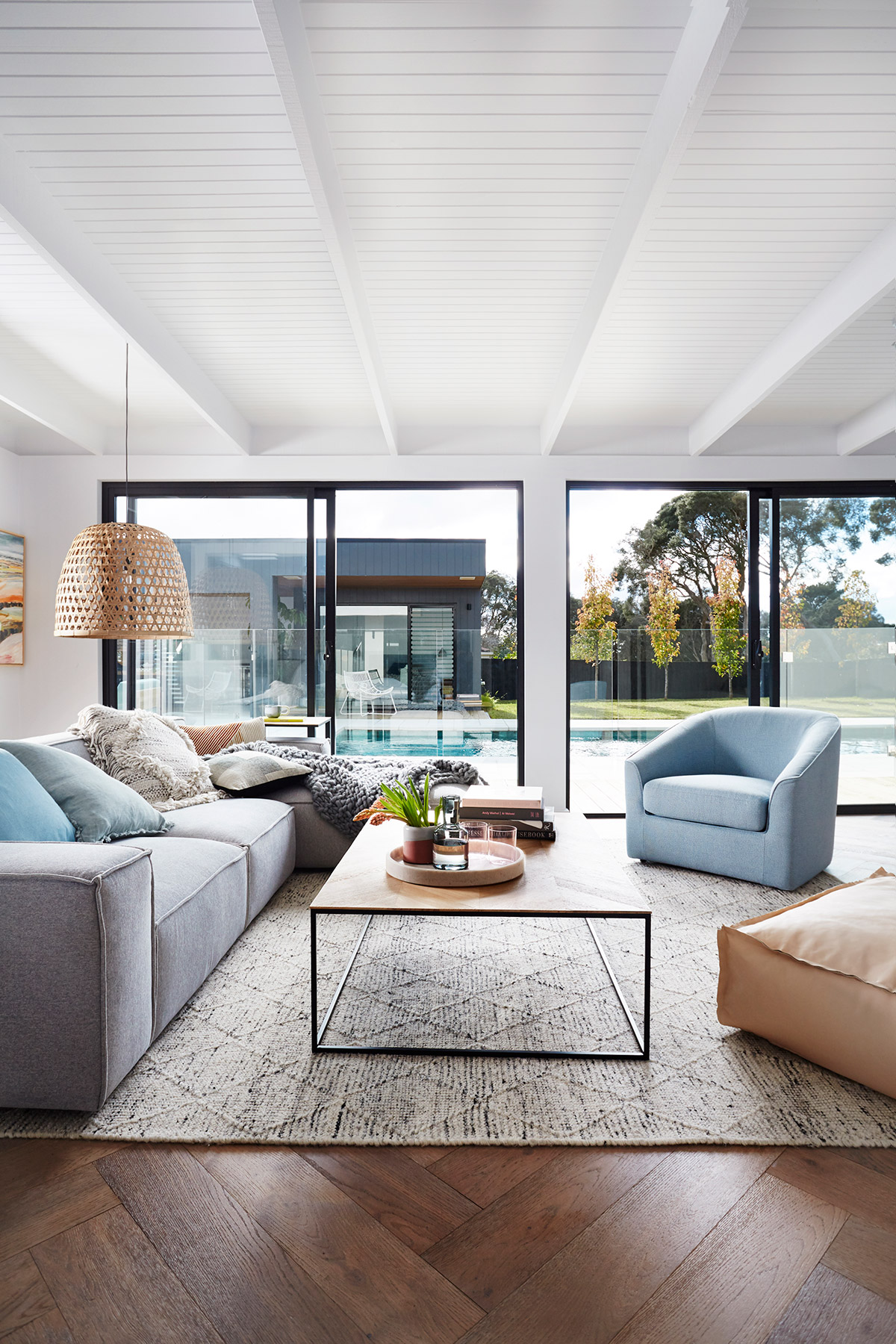 It's also important to note that the living area has the most foot traffic around the house so it's essential to only consider high-traffic rugs for these spaces. Choosing the correct type of rug for these areas ensures the longevity, lifespan, and better resistance to wear and tear of your rugs.  The Aura Arrow Rug and Aura Boucle Rug from GlobeWest are suitable for high traffic areas and are large enough to fit most lounge or gathering spaces.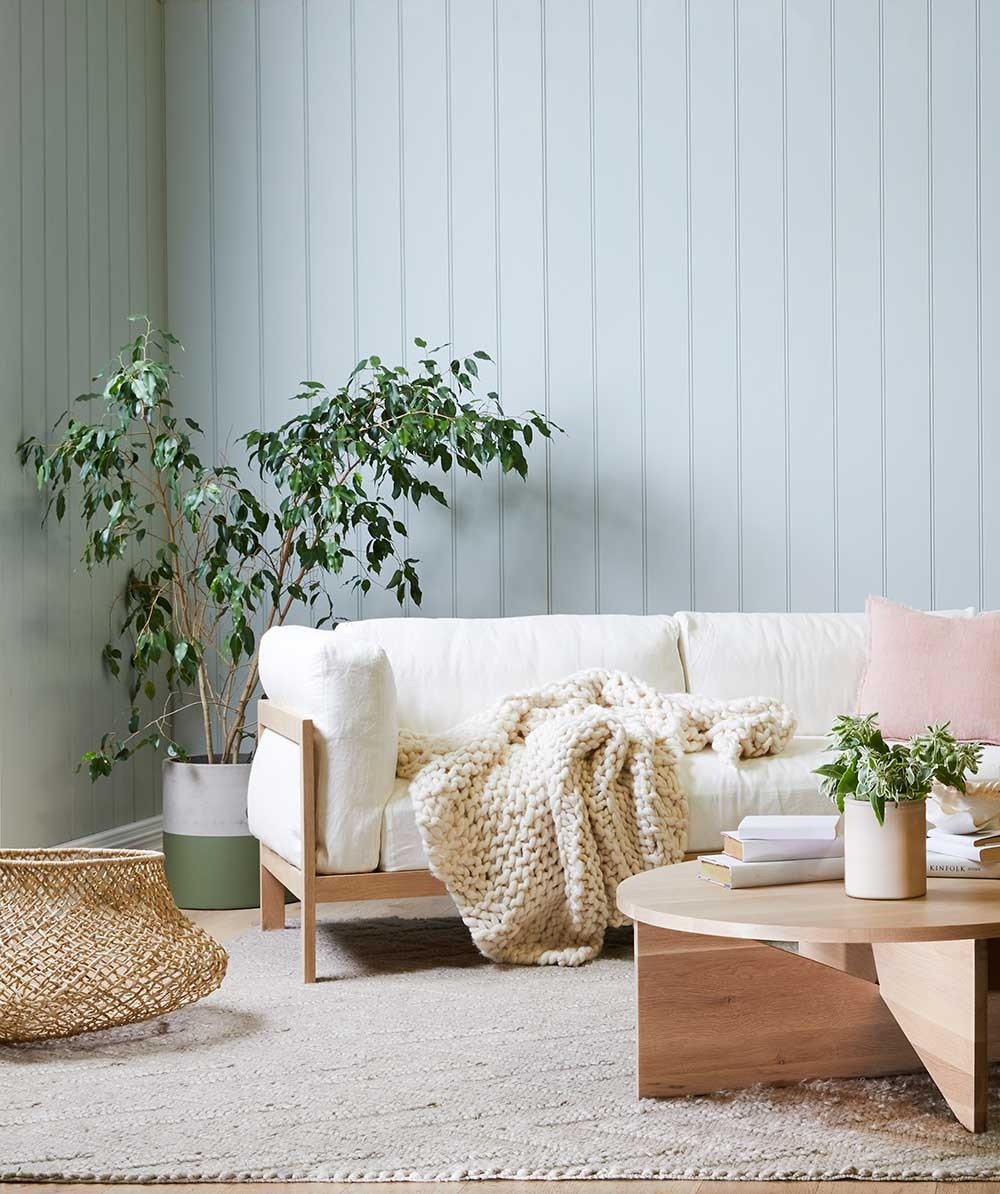 For the Bedroom
A bedroom for the most part, is a low traffic area. The ideal rugs for these kinds of areas are usually soft underfoot, delicate, and highly decorative. High pile rugs are generally softer and these kinds of rugs are perfect for bedrooms as they don't take as much beating compared to rugs in high traffic areas. Our favourite rugs for low-medium traffic areas such as the bedroom are the Aura Bobble Rug, Dakota Textured Rug and Aura Neptune Rug  from GlobeWest.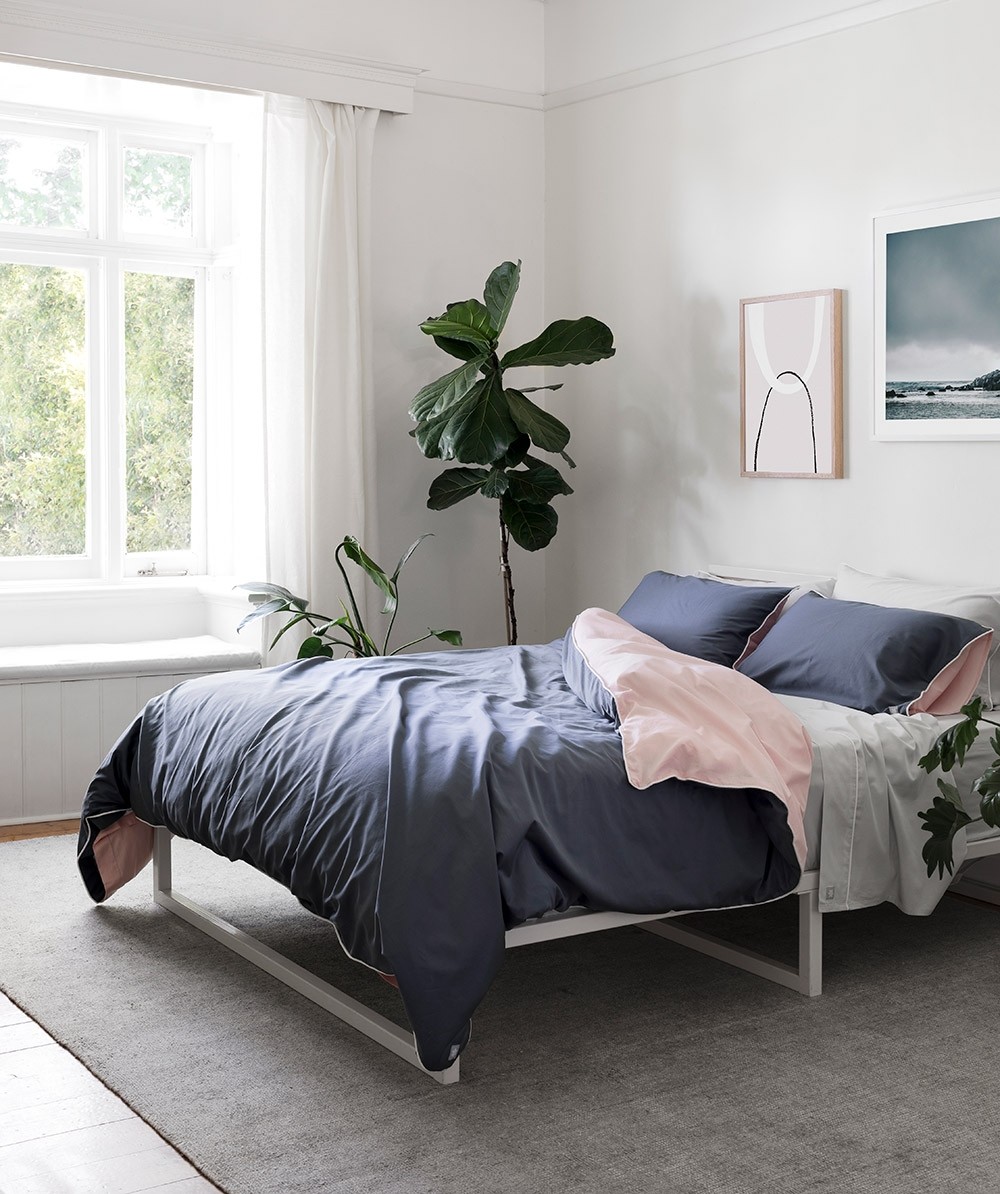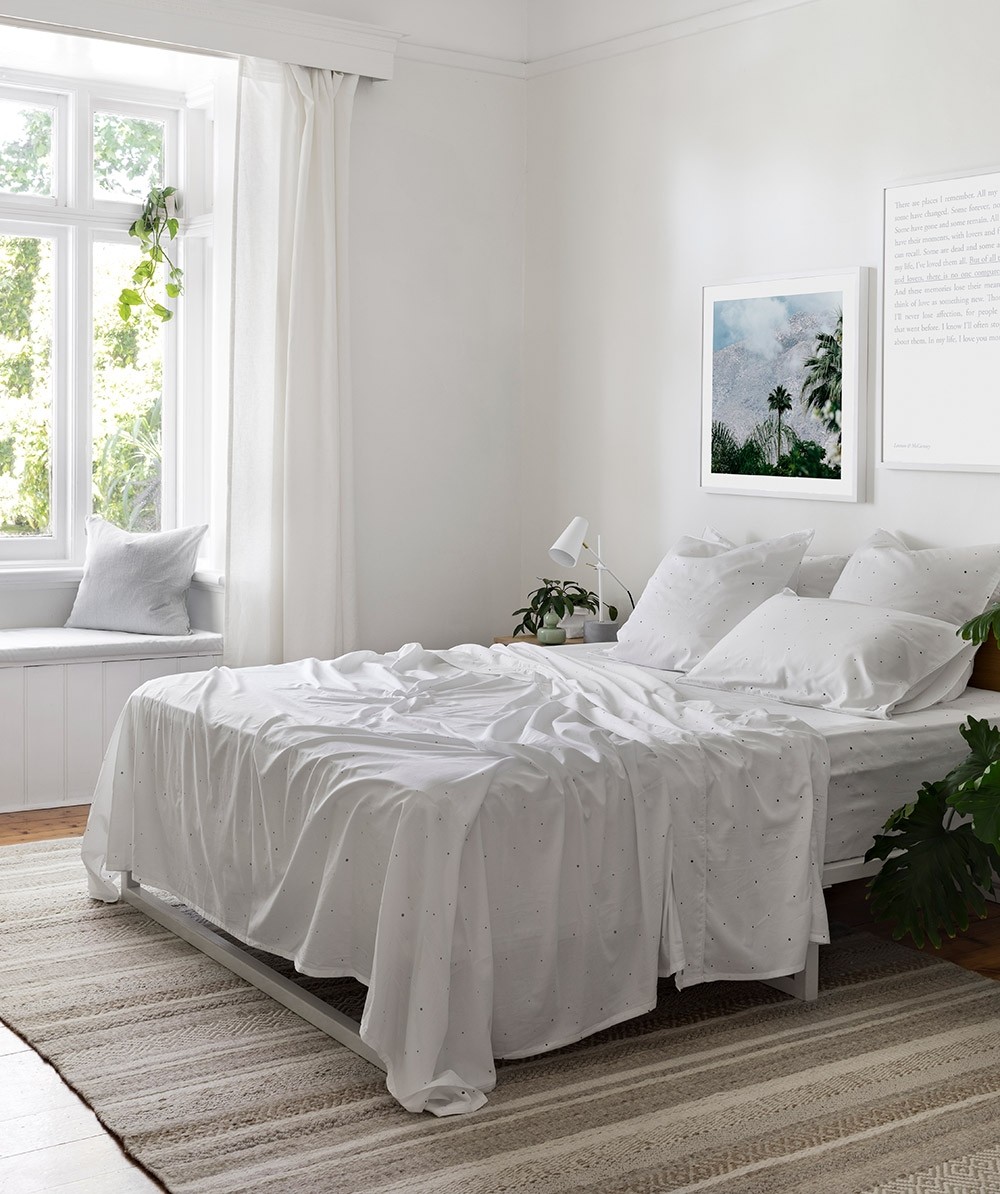 For the Dining Room
Thinking of dressing up your dining room floors? Whether you're adding a rug to dining room for the first time or replacing an old one, keep in mind that the room is also a place of gathering therefore it's a high traffic area thus requiring high traffic rugs. This provides a bit of cushioning and serves as noise reducer on those hardwood or tiled floors, not to mention making those areas of the home now more cosy and textured! Rugs like the Aura Round Rug and Aura Diamond Rug from GlobeWest are suitable for both high and low traffic areas and can be styled easily in a dining room depending if you have a round or rectangular table.

Material Choice
Figuring the right rug material shouldn't be complicated. Just don't forget to consider how a space will be used, how much traffic it receives, and the overall look and feel of the space. Rug fabrics and fibres are usually a mix of different materials, so carefully study their pros and cons and try to get the perfect combination for your room. So let's break down the qualities of the different fibres found in our Globewest range.
Wool

– Exceptionally soft underfoot, very durable and easy to clean.

Cotton

– Less durable, but much softer.

Viscose

– A delicate material, more suitable for low traffic areas.

Silk

– Light and soft, extra shiny and durable.

Jute

– Extremely durable and suitable for high traffic areas.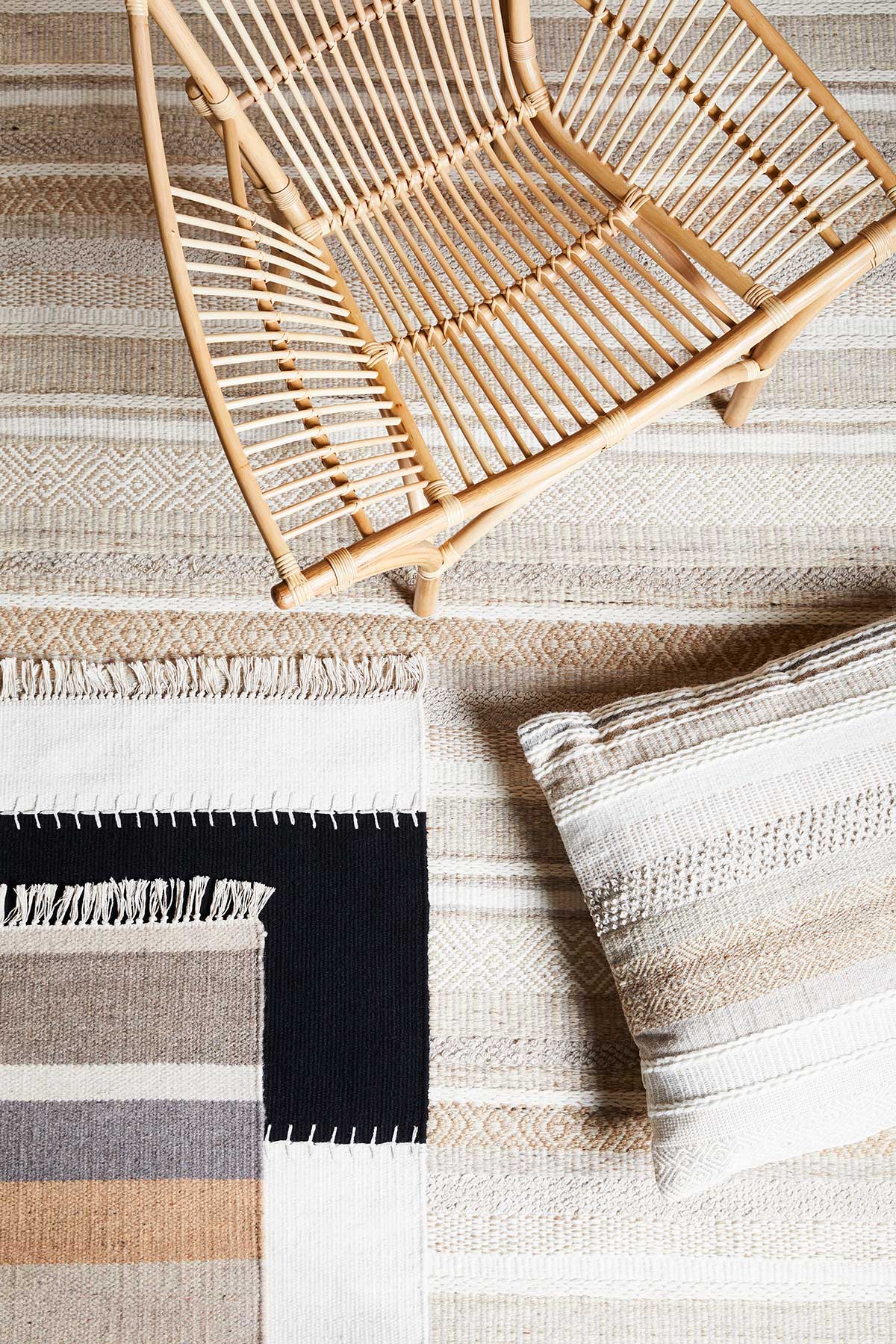 Colours and Patterns
When it comes to colours and patterns, basically you just have to choose a design which complements the design of the room including the furniture, curtains and other interior decors. For high traffic areas, a slightly darker shade or patterned rug will make a good choice as they are less likely to show footprints in between cleans. Circular rugs such as the Aura Round Rug are great for seating vignettes, passageways and entrances.

Rug Placement
The correct rug placement really depends on how big your room is. As a general rule of thumb, choosing the largest rug possible
will make a room feel spacious, inviting and well-designed. Here's a placement guide to get you started.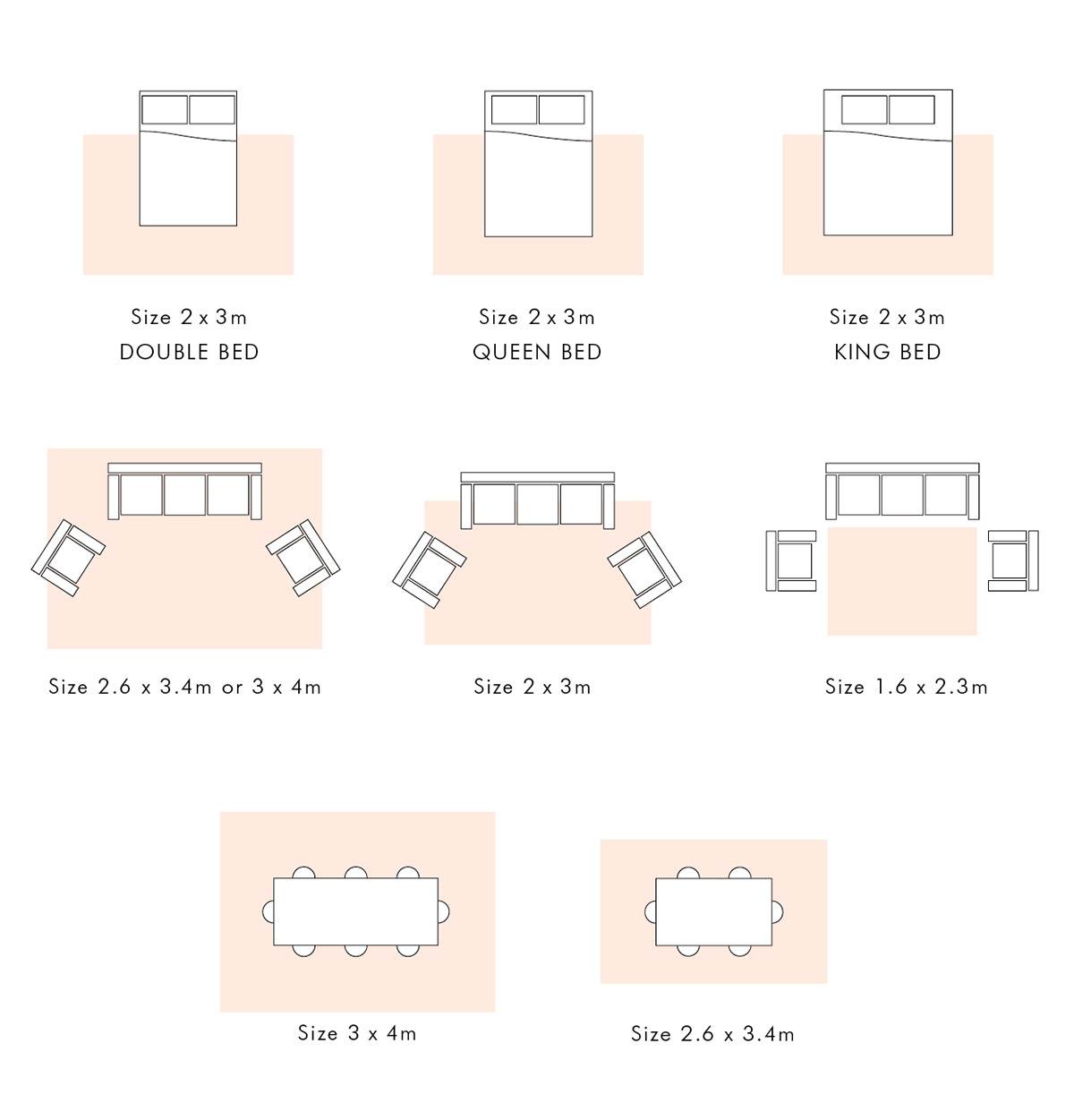 To pull together a living area, choose a rug large enough to sit fully or halfway under your sofas with any side chairs sitting partially or fully on the rug. Modular seating looks best when placed entirely on a rug with at least 20cm of rug visible behind. Place furniture that backs against walls off the rug, to help make the room feel more spacious.
For a dining area, you will want to have at least 60cm of rug coverage from the outline of the tabletop to the edge of the rug. That should give you enough space to keep all chair legs on the rug when pulling them under and away from the table. If the room is much larger, or if you have additional furniture that should be placed on the rug, it's always best to go bigger in scale so the room feels open and welcoming. When a rug is too small for the room, it makes the dining table look like it's floating, which in turn makes the room feel less warm.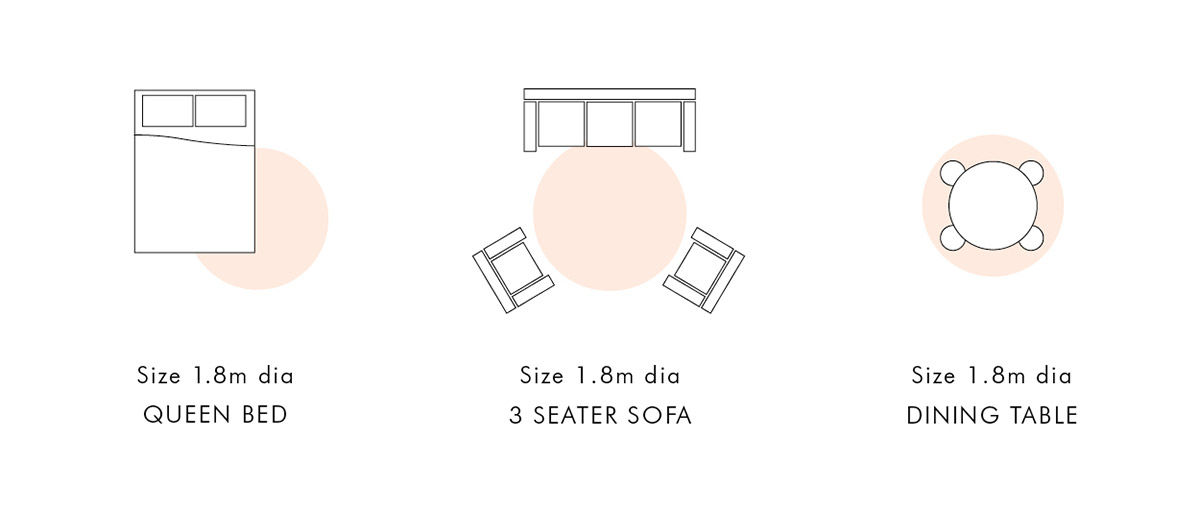 Don't discount smaller rugs though, they can be perfect for small spaces, sitting area or bedrooms. As a general rule of thumb, smaller rugs used in bedrooms can be placed on each or just one side of the bed, creating a soft, warm place from which to step in and out of bed. For a more luxurious look, place a large rug underneath the bed with a generous amount visible at the foot and sides. Keep bedside tables off the rug to highlight the floor and enhance the feeling of space.
When deciding between a round or rectangular rug, you'll want to take the orientation and dimensions of the room into consideration. A long and narrow room usually looks best with a rectangular rug, while a round rug works well in a more symmetrical space or in an open space, like in the centre of a kids room. With regard to complementing your furniture, round dining tables look best with round or square rugs while rectangular and oval dining tables work well with oval or rectangular rugs. If round is what you're leaning towards, take a look at the Sketch Root Round Dining Table.
Still not sure which rug is best for your home?
We can help you decide! Hunting for George has a wide range of GlobeWest rugs for all kinds of spaces so if you're unsure which one to get, you can contact us and speak with our expert consultants in Melbourne or send us an email by clicking here. We're here to make sure you make the right choice for your home.
Don't be shy, if you're eyeing off a piece and still undecided, we can arrange a visit to your local Globewest showroom for some inspiration. GlobeWest have showrooms in Melbourne, Sydney, Brisbane, Adelaide, and Perth, so if you feel like cruising in and checking out their latest range, just give us a call and we can arrange an appointment. Alternatively we also have rug samples to loan so you can experience the rug first-hand and match with your interiors in the comfort of your own home.
Meanwhile, have a look at our top picks of awesome rugs from GlobeWest: