From the street, this home presents a Victorian heritage terrace on a typical inner-city suburb of Fitzroy North. Known as Dot's House, Atlas Architects have transformed the old building and rebuilt the rest of the house to suit the client's lifestyle. The architectural style is a contemporary interpretation that aims to complement the existing heritage fabric without replicating the past by having its own unique character. Let's check it out…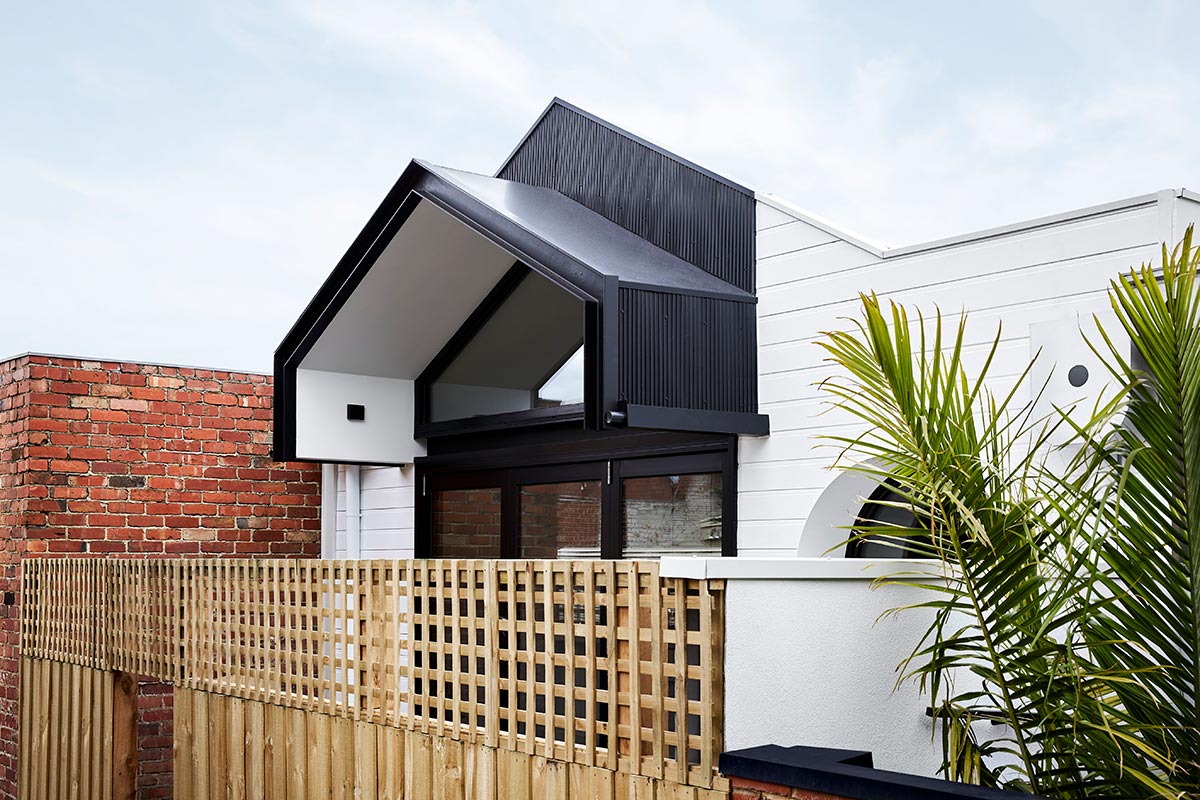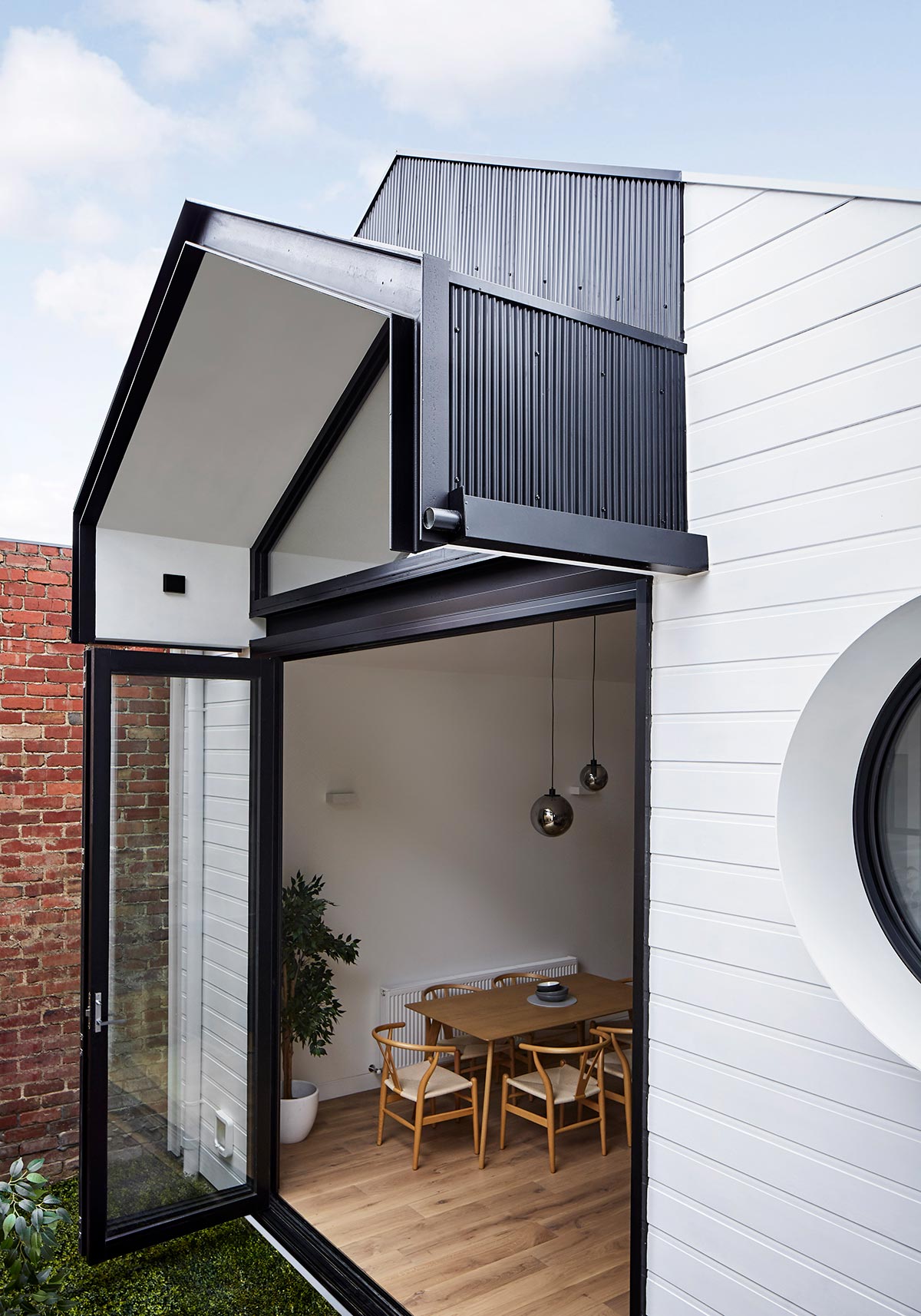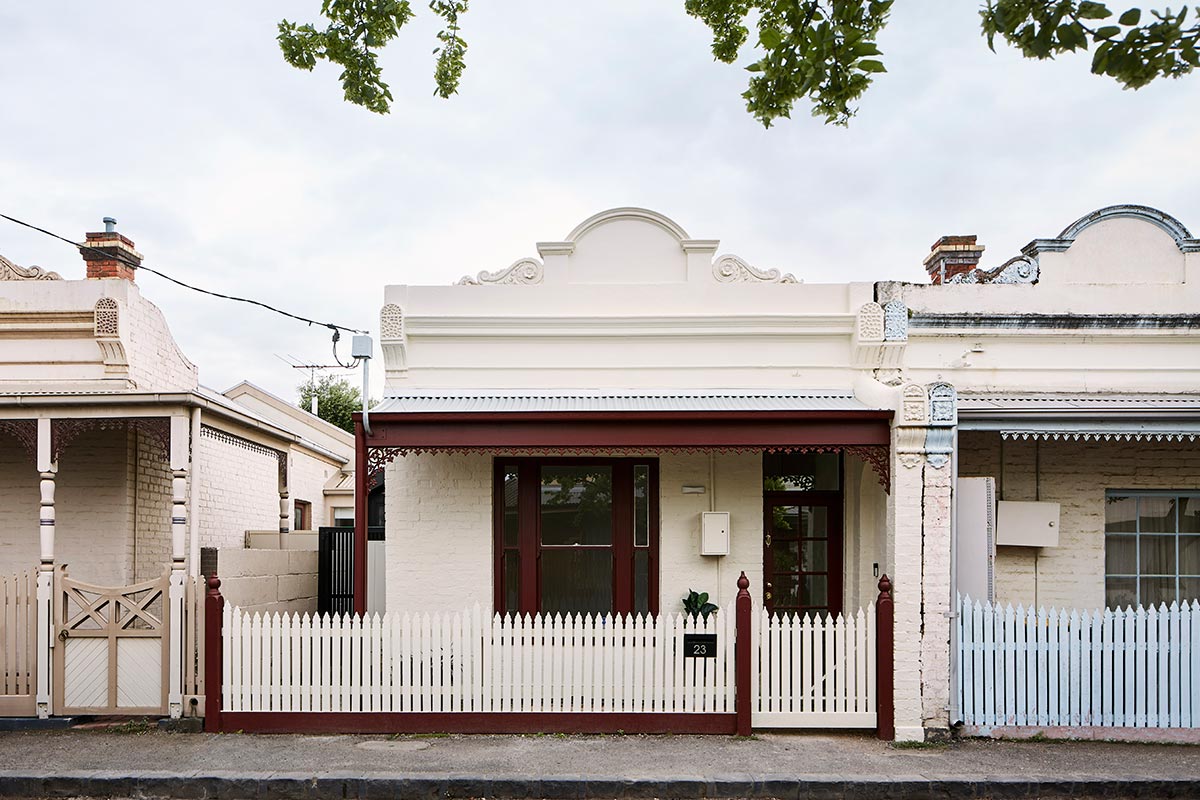 "The client bought the house with her sister in the 1980s. Previously the building was painted red. They wanted to expose the old brickwork, but after removing the paint they discovered that the whole façade was coated in tar. Therefore, they decided to repaint the façade. She also built a front fence with her father. The old building has a sentimental value to the client. Over the past 40 years, the house deteriorated significantly. The client came to us with the hope of building her dream home. She questioned if the building could still be restored and improved, or if she was better to sell the property." – Atlas Architects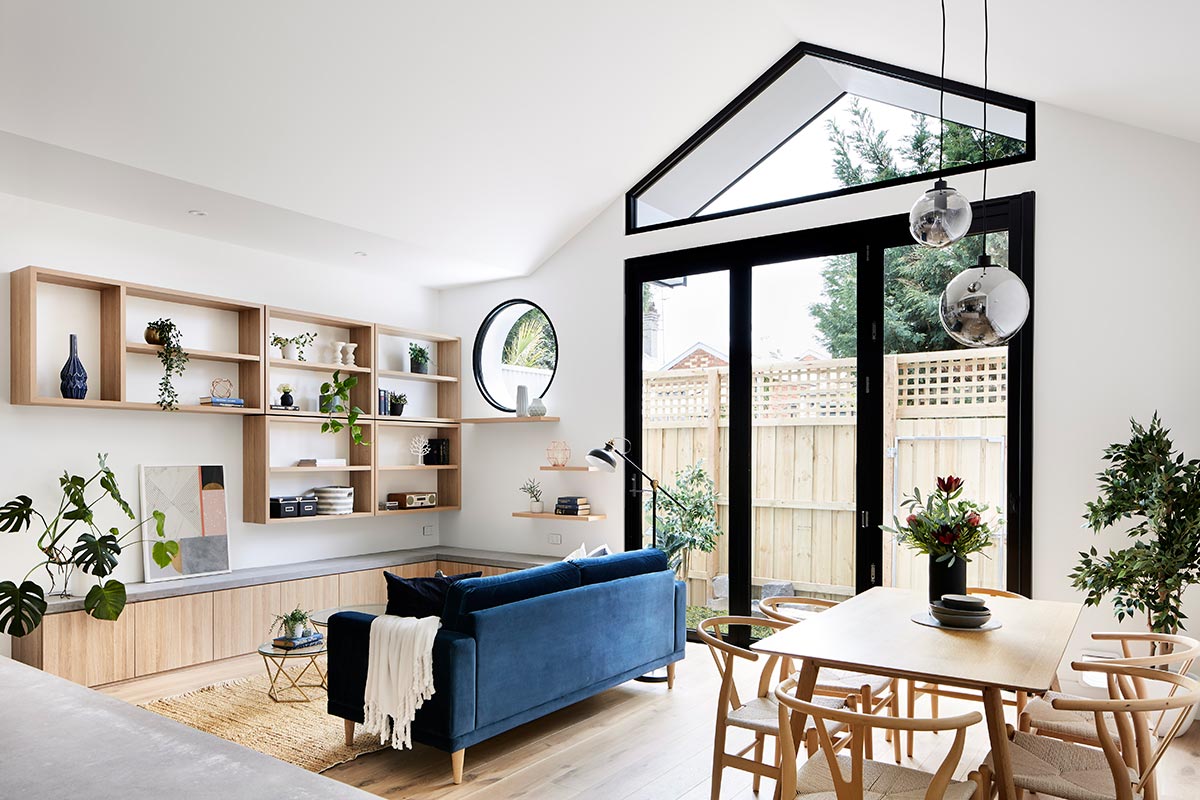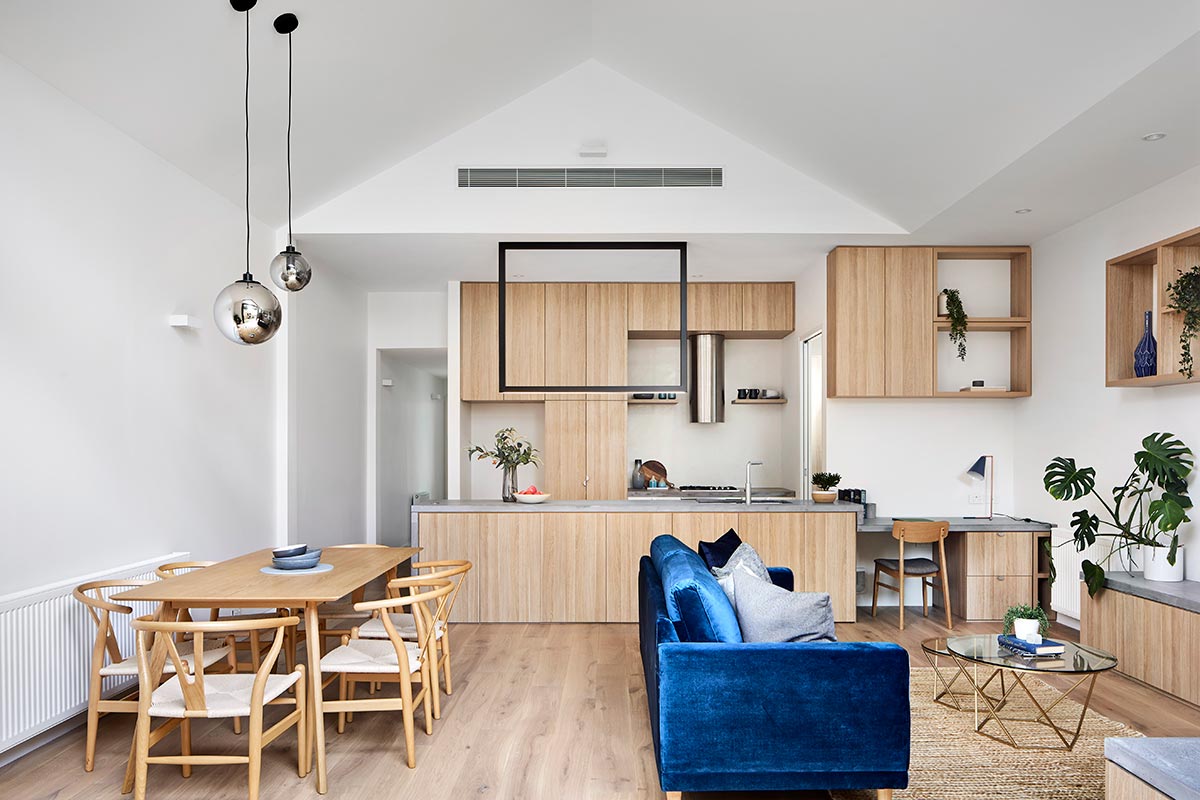 The client is a librarian with a passion for baking and looking after her cat, Dot. She wanted not only a modest yet functional home but also a comfortable sanctuary for her cat. Thus, one of the pertinent design features was to provide the pet cat direct access to the laundry where the litter tray was kept. A series of carefully located internal cat doors create efficient circulation within the house. Also, joinery shelves were spaced at climbable heights to allow the cat to traverse between units.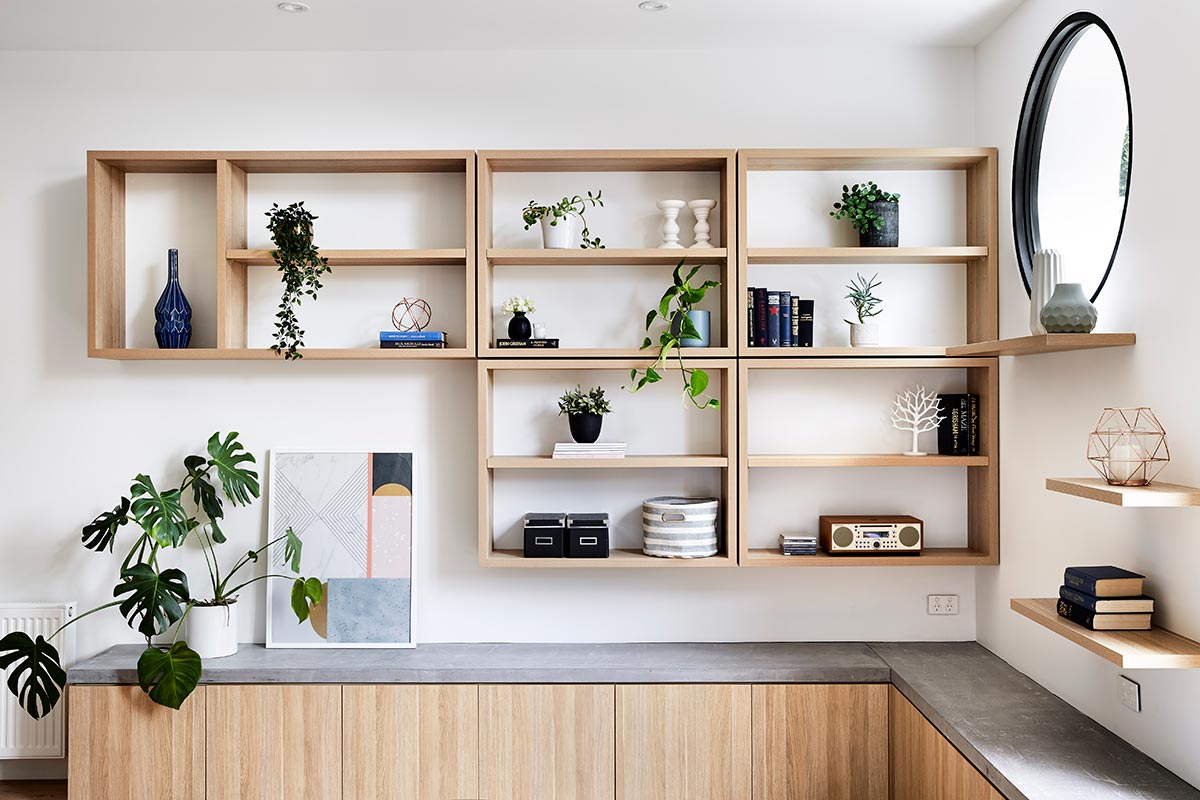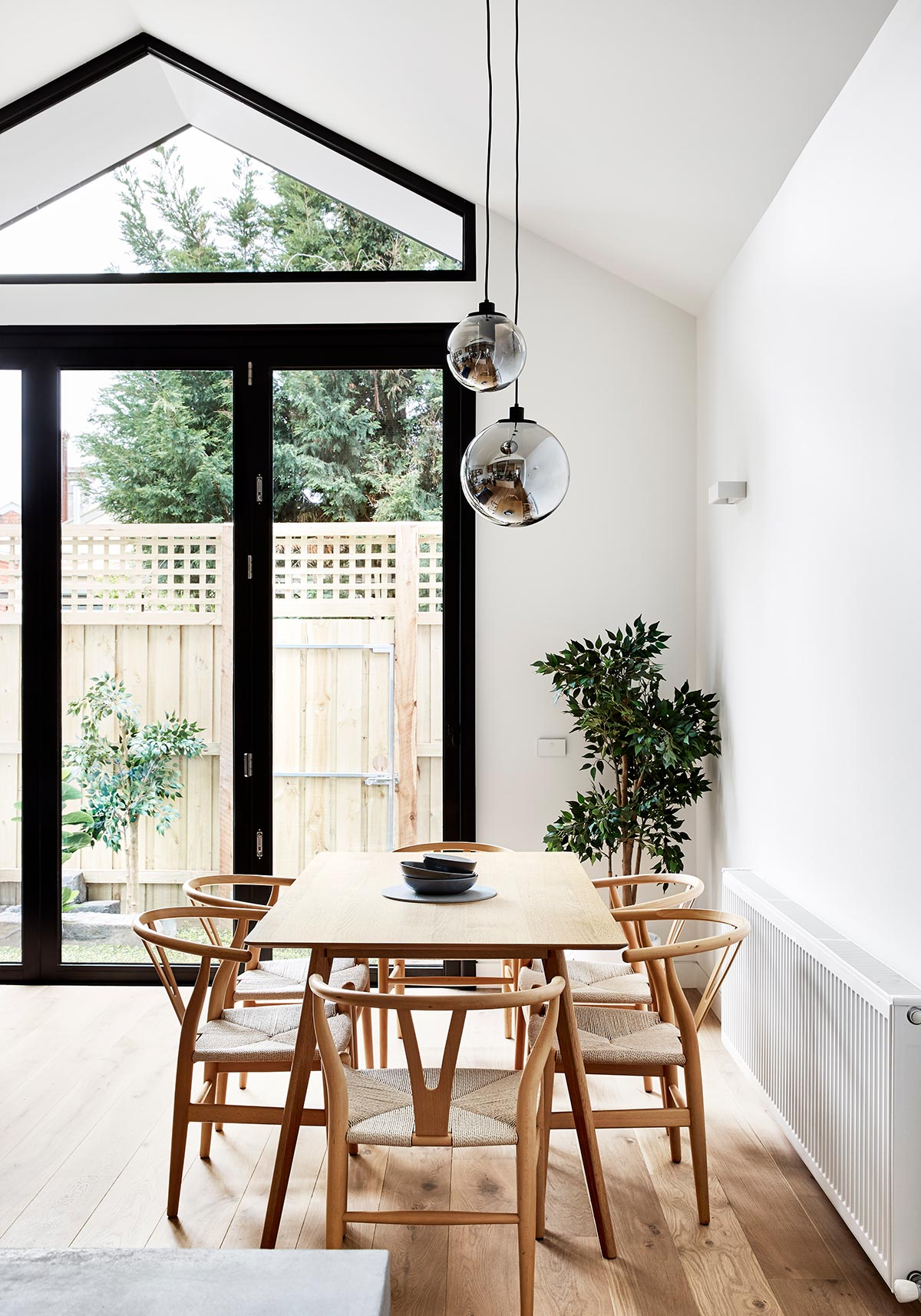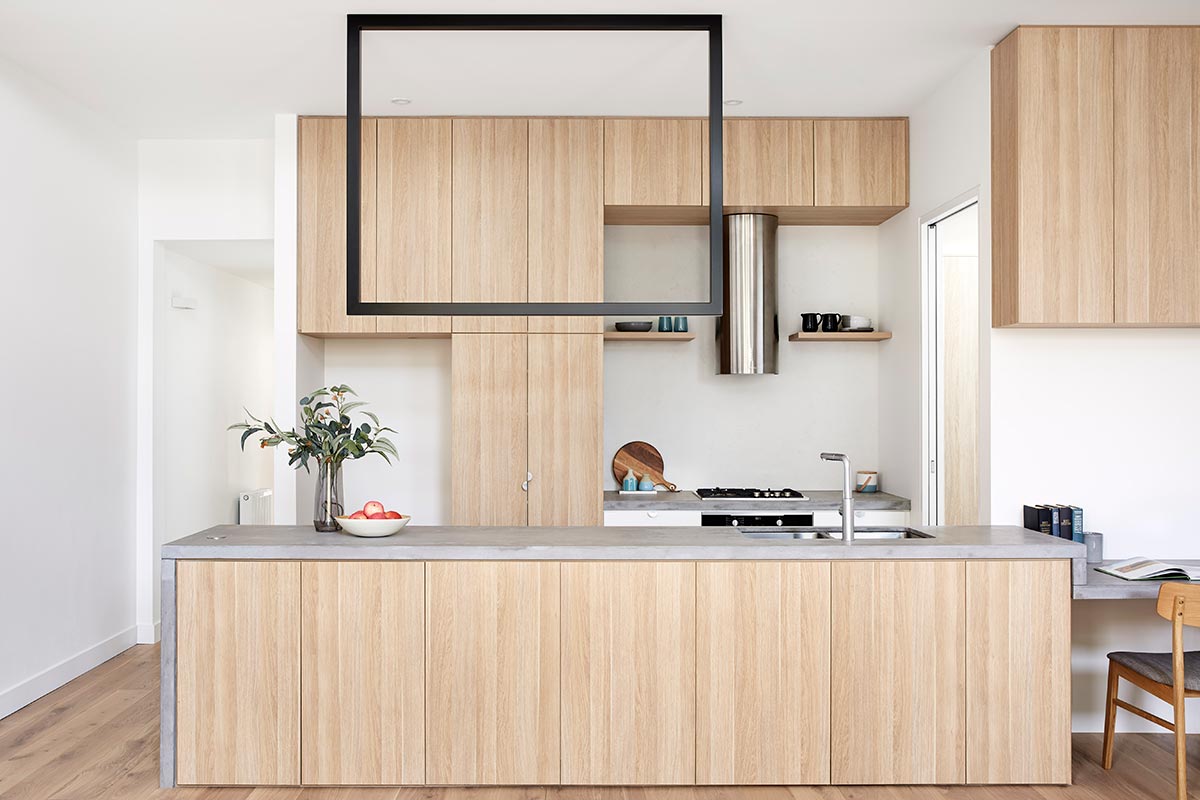 The client particularly requested a home that is functional, low maintenance, comfortable, welcoming, secure, no grand statements and nothing there architecturally that doesn't have a purpose. Bringing the energy of the surrounding area into the home, the interior finishes were carefully selected and chosen to suit its location. The character of the urban fabric is brought to the interiors through the introduction of the concrete tiles in the shower, formed concrete basin and concrete benchtop in the kitchen and the living area. The hardness and roughness of concrete are then contrasted and soften with the abundance of light timber on the floor and joinery.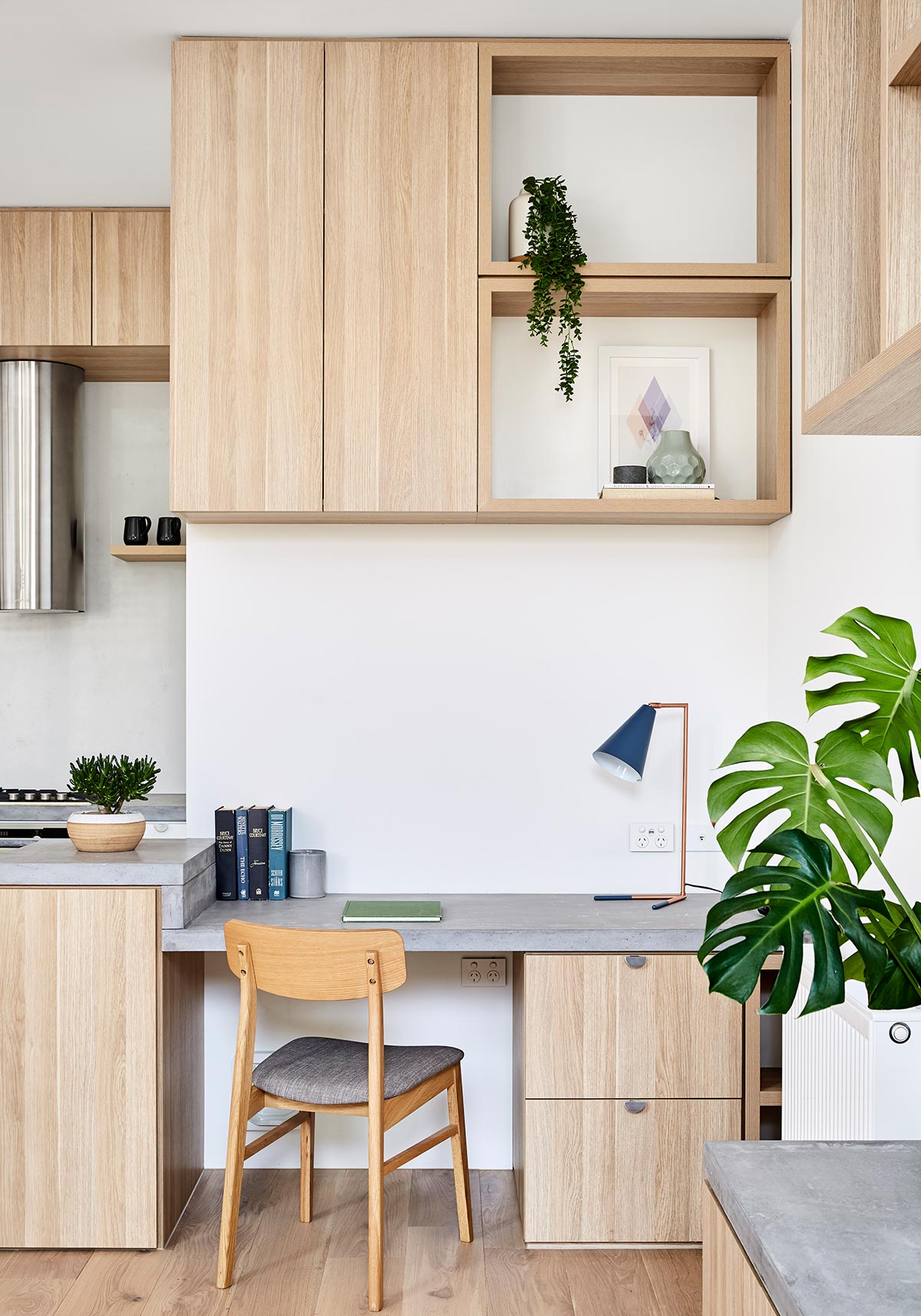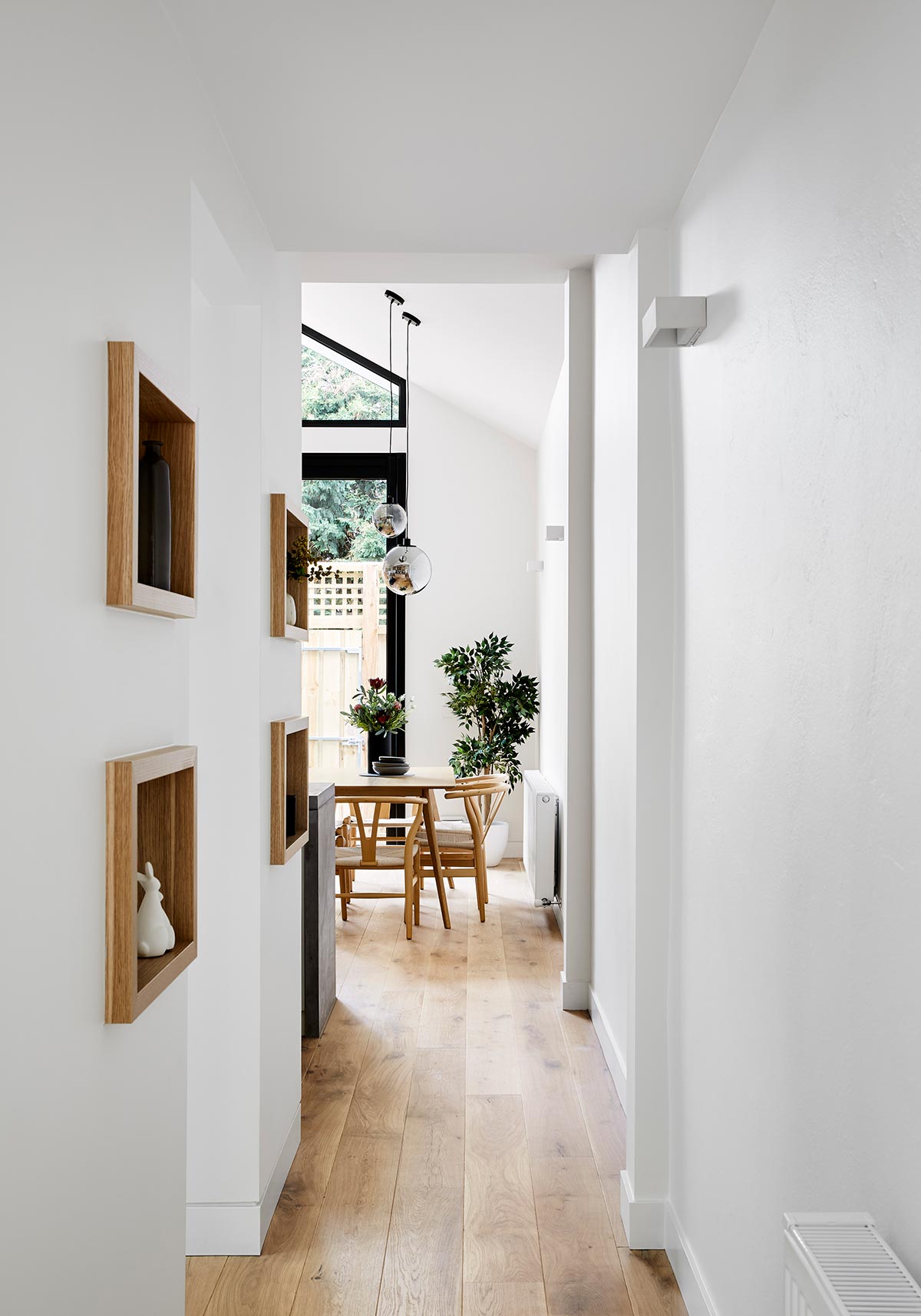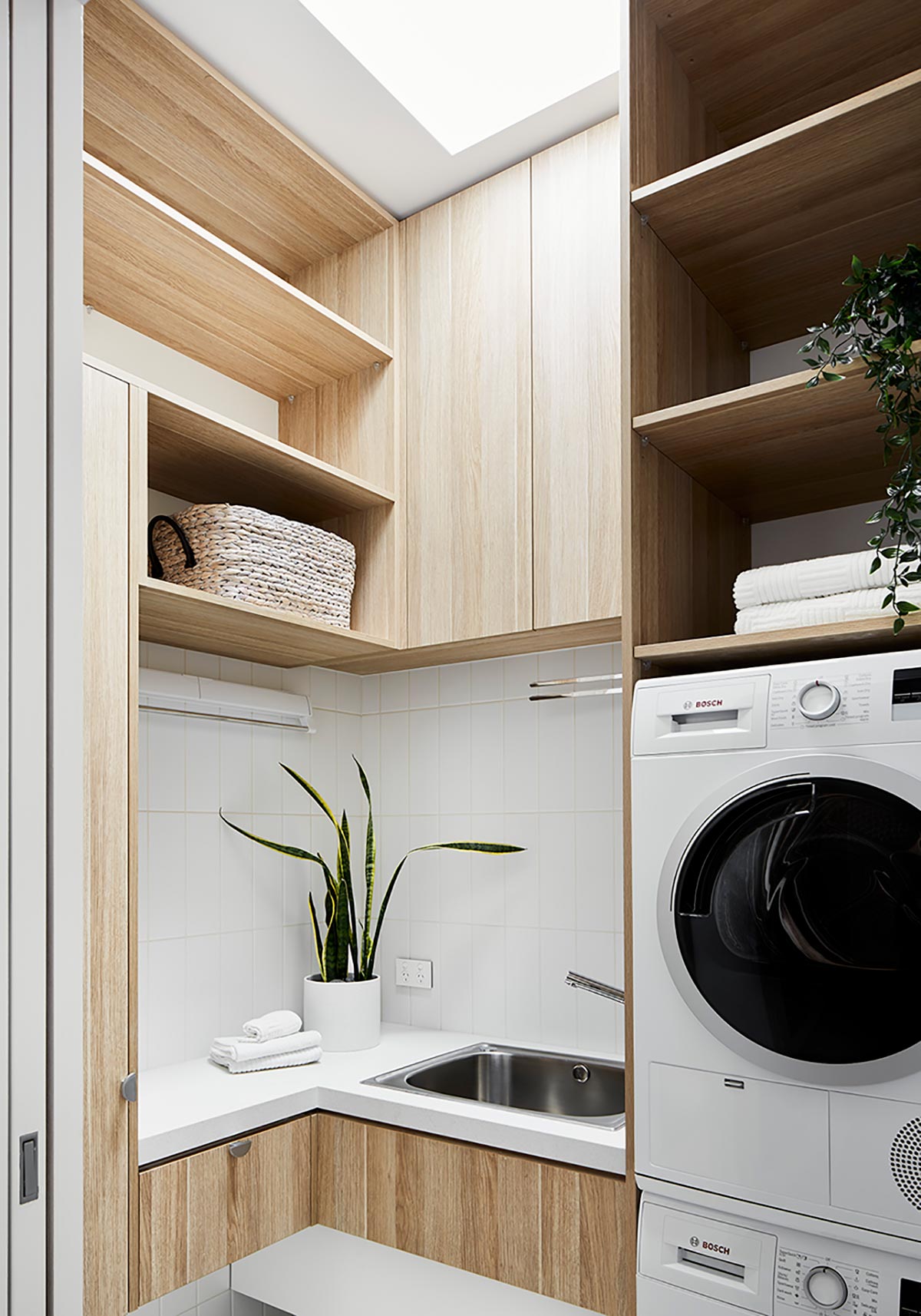 "Fragments of the owner's story are framed by the timber shelves along the corridor and in the living room. These were designed to create frames for knick-knacks and books that the owner collected over time. The black rectangular feature light fitting over the kitchen bench frames the various window shapes which contain portions of the external environment such as the sky, buildings and vegetation." – Atlas Architects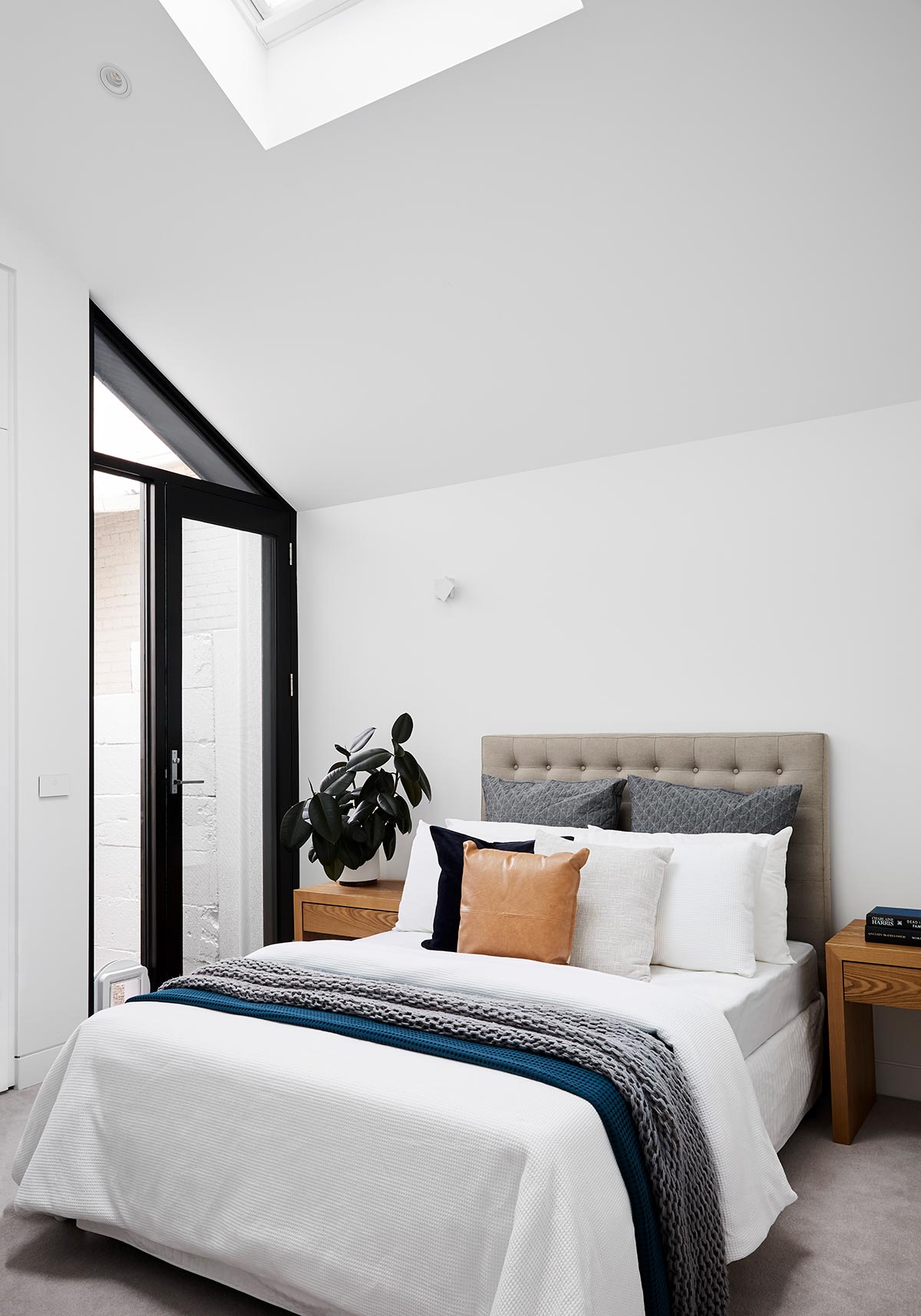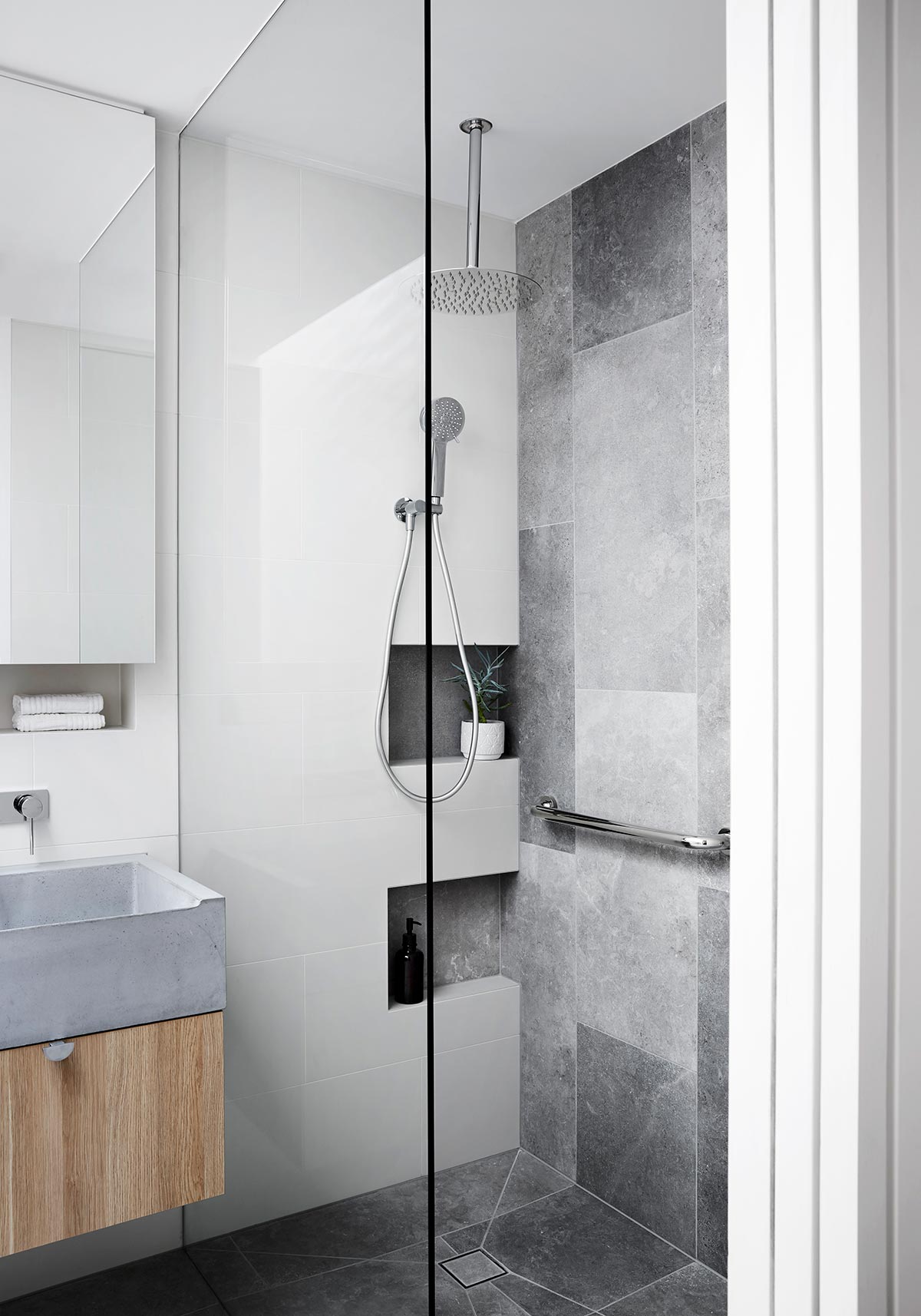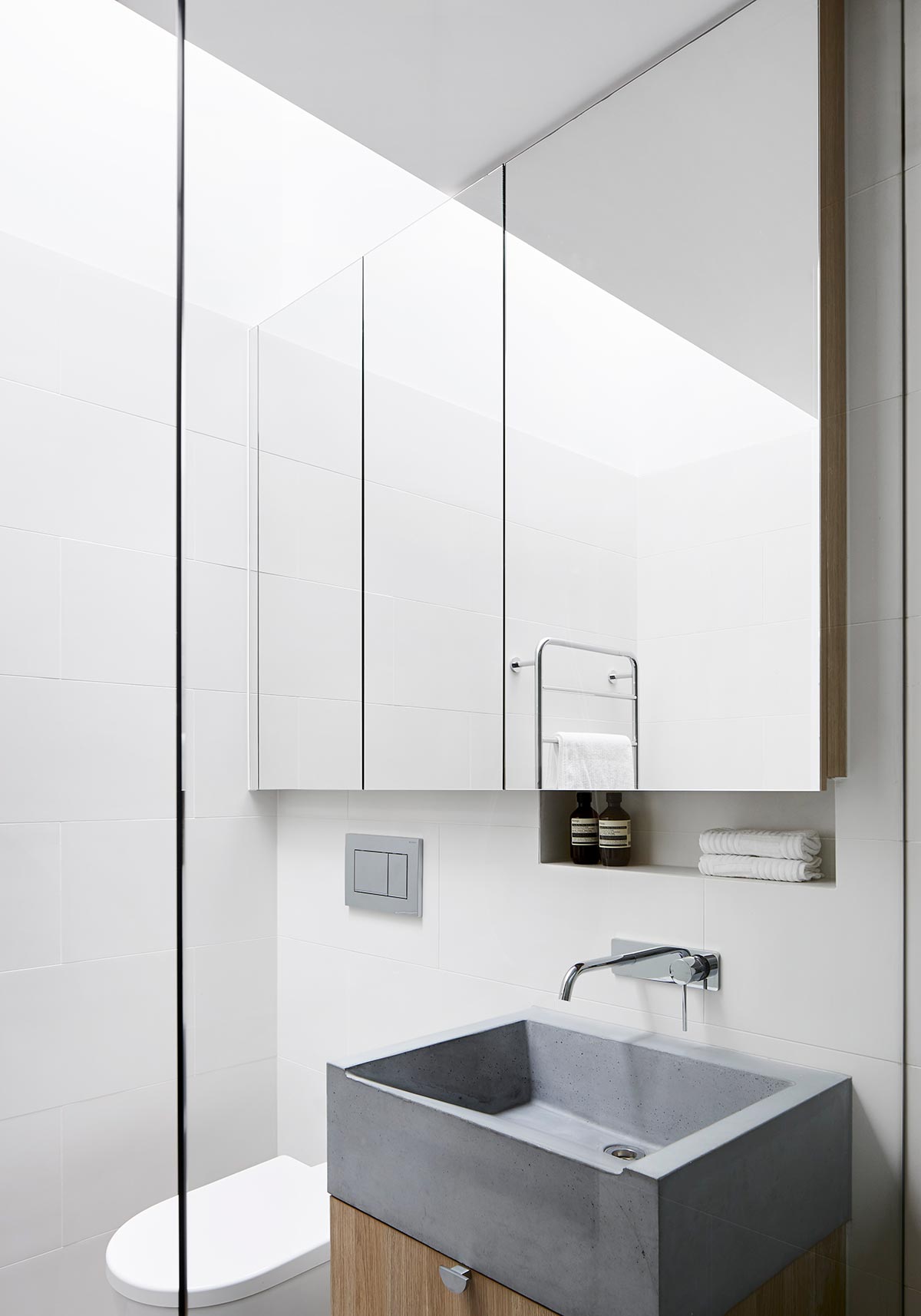 The reinterpreted home received a lot of pampering and definitely succeeds in creating an unassuming, low-key, but sophisticated home for the client and her cat.
House Project: Dot's House
Architect: Atlas Architects
Location: Fitzroy North, Australia
Type: Renovation
Photographer: Tess Kelly