We're rounding out our Suncorp Cost-Saving Home Renovation series with a bang as we turn our attention towards the kitchen! Perhaps one of the most expensive rooms in your home to upgrade, the kitchen can be a hard place to save money. We didn't shy away from our Suncorp challenge however and chose to prioritise and allocate our budget in order to make a big change for less. Watch below to see how we did it and continue reading for our full breakdown of costs in the Kitchen!
Our Top Tips on How to Save Money in Your Kitchen
First of all, when it comes to budgeting for your kitchen renovation you really need to think about what is most important to you. Perhaps you love to cook but you really need to upgrade your appliances, or maybe your addicted to coffee and want to invest in a new coffee machine so you can stop spending money at your local café. Either way, work out what is most important to you in your kitchen. It's ok to invest and spend money on key pieces, as long as you have considered them and done your homework first. Once that's done, work out how much budget is left over for the rest.
1. Choose Off The Shelf
Custom made cabinetry is incredible, but not everyone can afford the premium price tag that comes with it. Find a kitchen supplier that offers semi-custom or off-the-shelf cabinetry solutions. What this means is that the cabinets will be made to a standard size, such as the cabinet depth, size and height of doors and drawers. You can choose from a standard selection of sizing in order to create a combination that works for your space. You can also select different finishes and types of cabinets, however you will need to choose from the supplier's predetermined range. This is the most cost effective option when it comes to new cabinetry!
Hot Tip: Personalise off the shelf cabinetry with hand made elements. We opted to add in additional timber shelving to bring more warmth to the cabinetry. Opt for open shelving so that you can style your favourite cook books, vases or even a plant. This will help bring more personality into your design.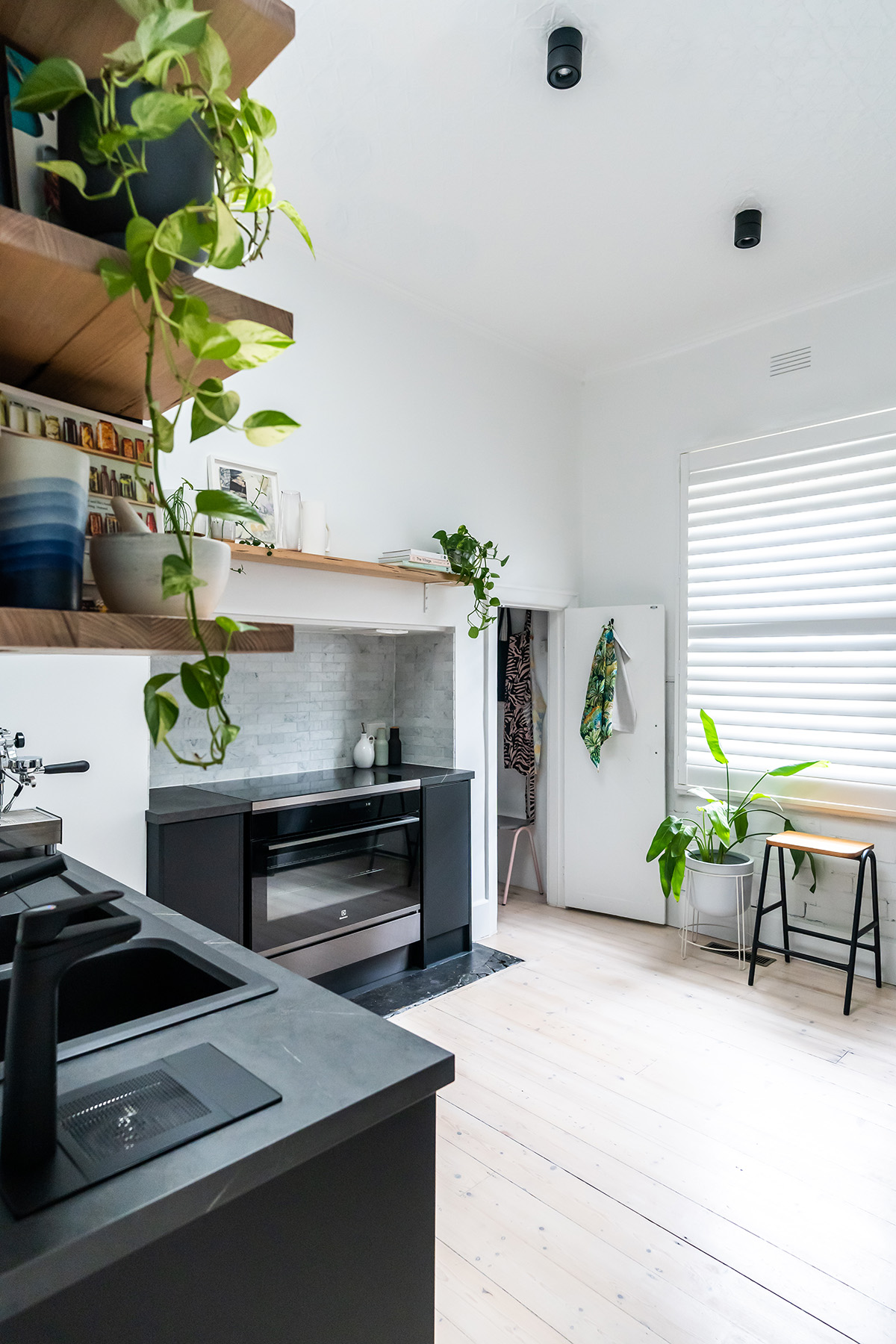 2. Use 'At Home' Services
Choosing cabinetry for your kitchen can be a bit of a minefield and if you are selecting off-the-shelf cabinets to fit into your space, then you really need to make sure that your measurements are correct. Opting for an in-home measure and quote is a great idea to make sure you make the right decision. Shop around and see if your preferred cabinet supplier offers an in home service.
Hot tip: Most of the time there is a small cost to pay upfront – maybe a hundred dollars or so – however this can often be redeemed against your order. Make sure you ask, if you're unsure. 
3. Do It Yourself
Custom shelving doesn't necessarily mean expensive… if you DIY that is! If you are handy with the hammer or know someone who is, try creating your own storage solutions. For my kitchen renovation we chose to customise our own shelves for the pantry, building it with leftover plywood we had in the garage. This was a great option as we were able to design our shelving exactly as we wanted and in doing so we were even able to create the look of a butler's pantry by adding in power points and extending the height and depth of the shelving in order fit our appliances.
In the end, the cost of this pantry was $0 because we already had the plywood and used leftover paint from our renovations. But if you were starting from scratch, you'd be looking at a couple hundred dollars to create something of a similar size.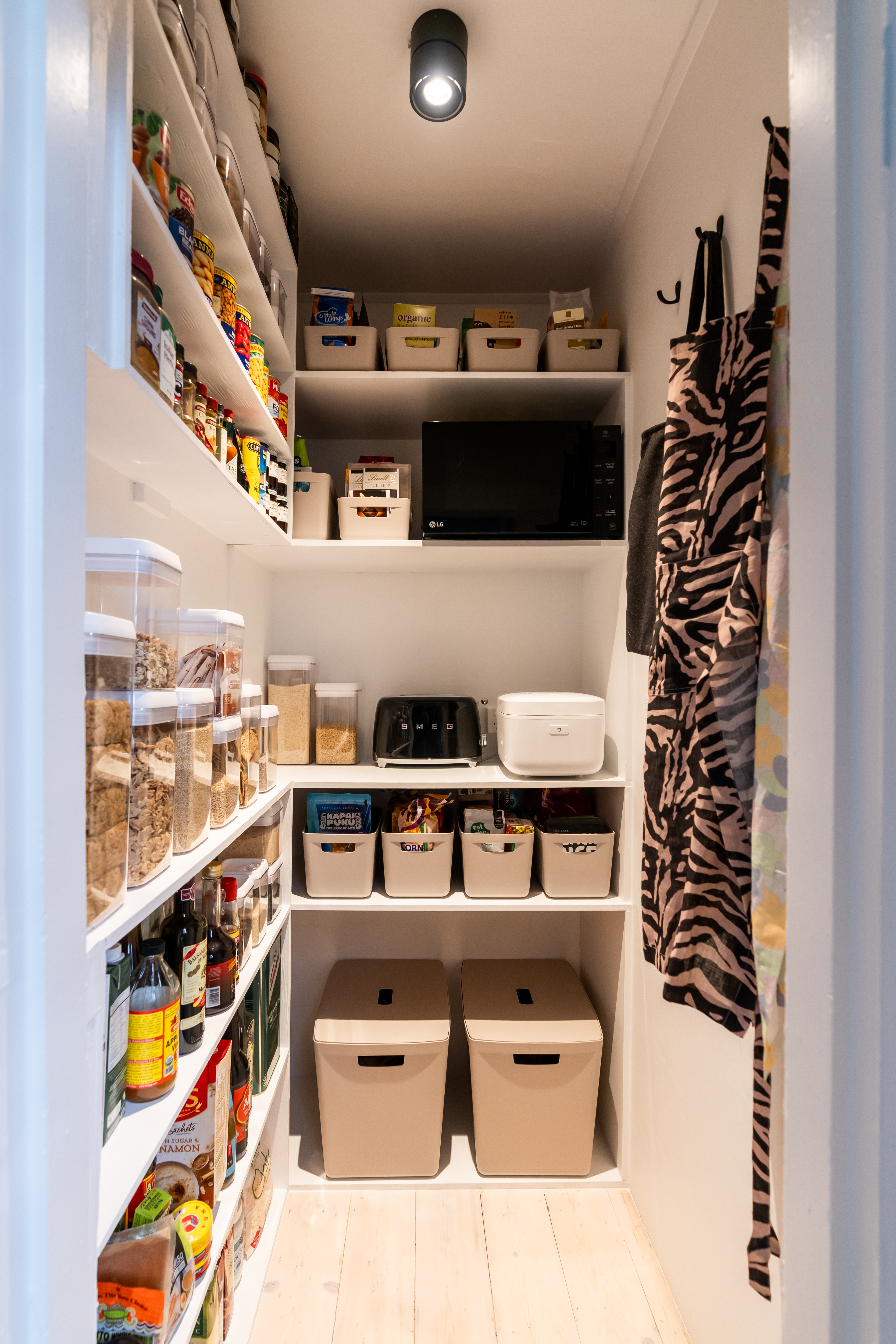 4. Fake it
Truth be told, I would have loved a natural stone benchtop or perhaps a polished concrete. However those natural materials come with a higher price tag! When it comes to selecting your benchtop and you're wanting to save money, opt for a laminate option. After all, if you opt to fake it with laminate then you might be able to afford that Italian style terrazzo benchtop you've always wanted.
Hot Tip: The finish and quality of laminate benchtops can vary a lot so it's always a good idea to make sure you see them in the flesh before making your decision.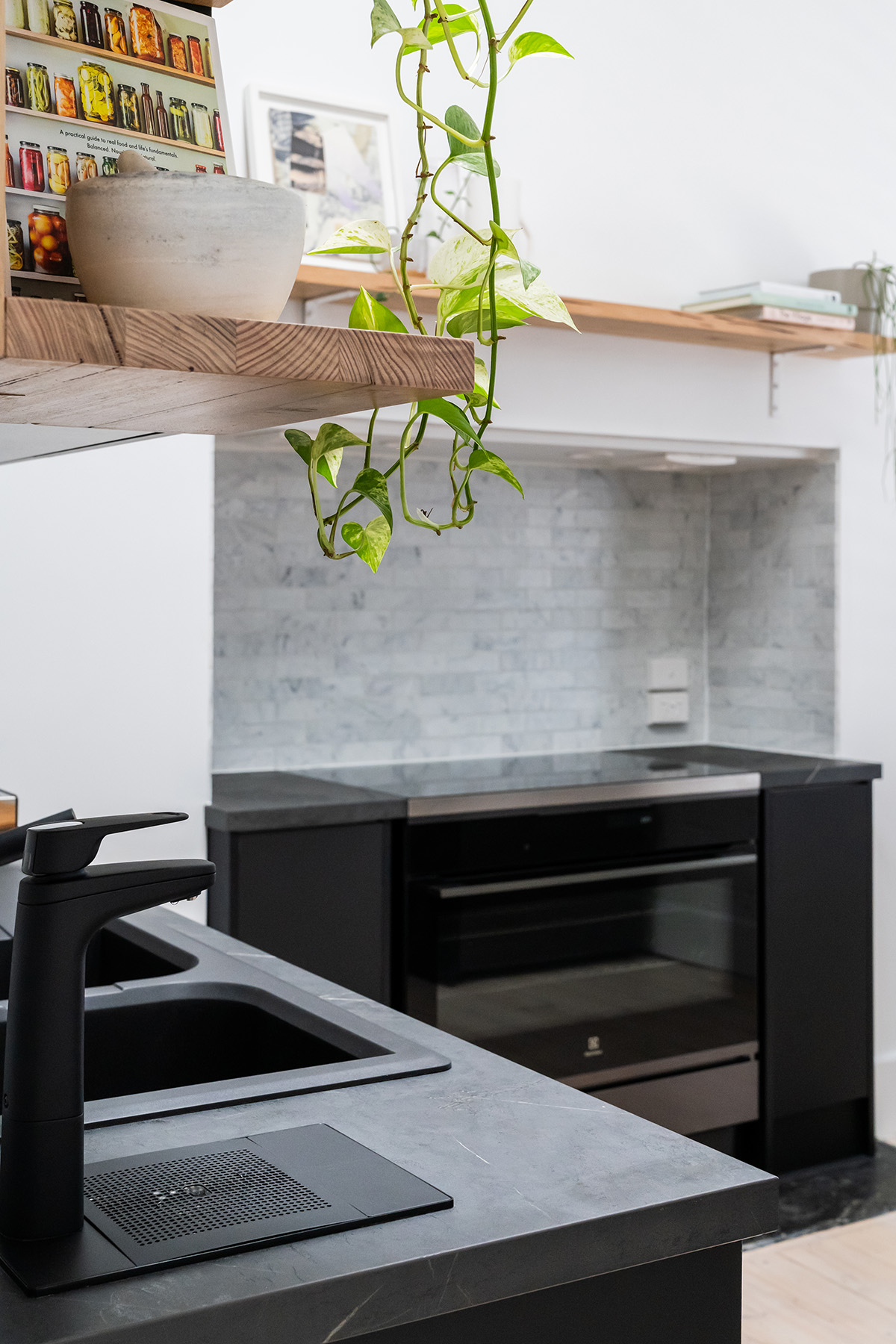 Total Cost of our Kitchen Makeover
$7460 Cabinetry

$6299 Oven

$1999 Dishwasher

$3049 Fridge

$438 Paint

$294 Floors

$113 Plantation Shutters

$110 Tap 

$434 Sink

$780 Lights

$250 Pantry Storage

Total = $21,226
The big ticket items in this kitchen makeover were the appliances, coming in at over $11k. These were important for my kitchen upgrade, so I chose to save money elsewhere with the cabinetry and by doing the rest of the work ourselves rather than paying trades. If you didn't need to buy new appliances you would be able to achieve a similar look in your kitchen for around $10k! 
At the start of this makeover I factored in my desire to splurge on a few additional items to make the kitchen just that little bit extra special for me… namely, more coffee and more tea!
Additional Splurges

$5288 Billi Tap

$2249 Coffee Machine 

$1000 Coffee Grinder 

Total: $8,537
As for the decor styled in the kitchen I used pieces that I already had at home. I will be sharing a full list of all my decor and products featured in this kitchen in a follow up post.