The time has finally come when we get to design our own bedrooms! We create 2 new bedrooms in the Beach House each with its own colour palette. If you want to see how we use feature colours to bring a space to life then we've got you covered. We share our inspiration, interior design ideas, building process and decorating to show you how we pulled together this bold and colourful interior.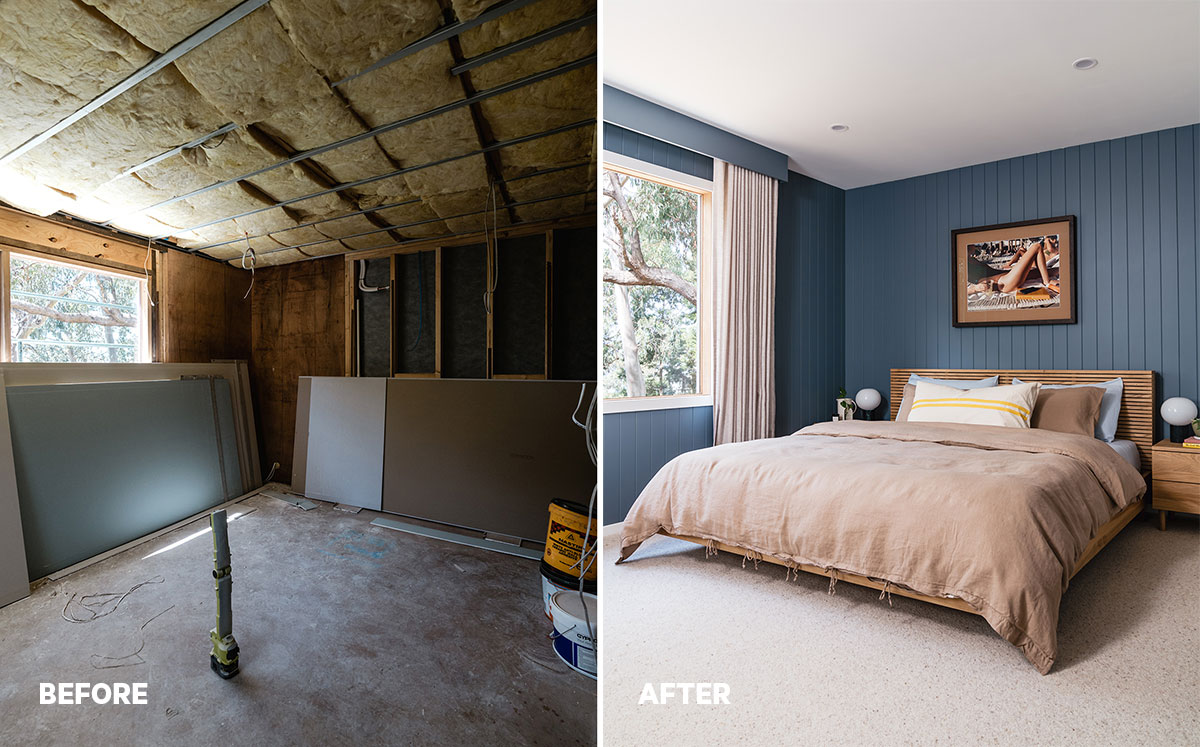 The bedroom design centred around colour and I was very much inspired by the surrounding natural environment and unique aspects that each bedroom offered. To reflect the ocean outlook in one of the bedrooms I opted for a rich, deep blue base: Press Agent Dulux Wash&Wear and for the bush that surrounds the second bedroom I completed with a natural earthy green: Misty Moss Dulux Wash&Wear.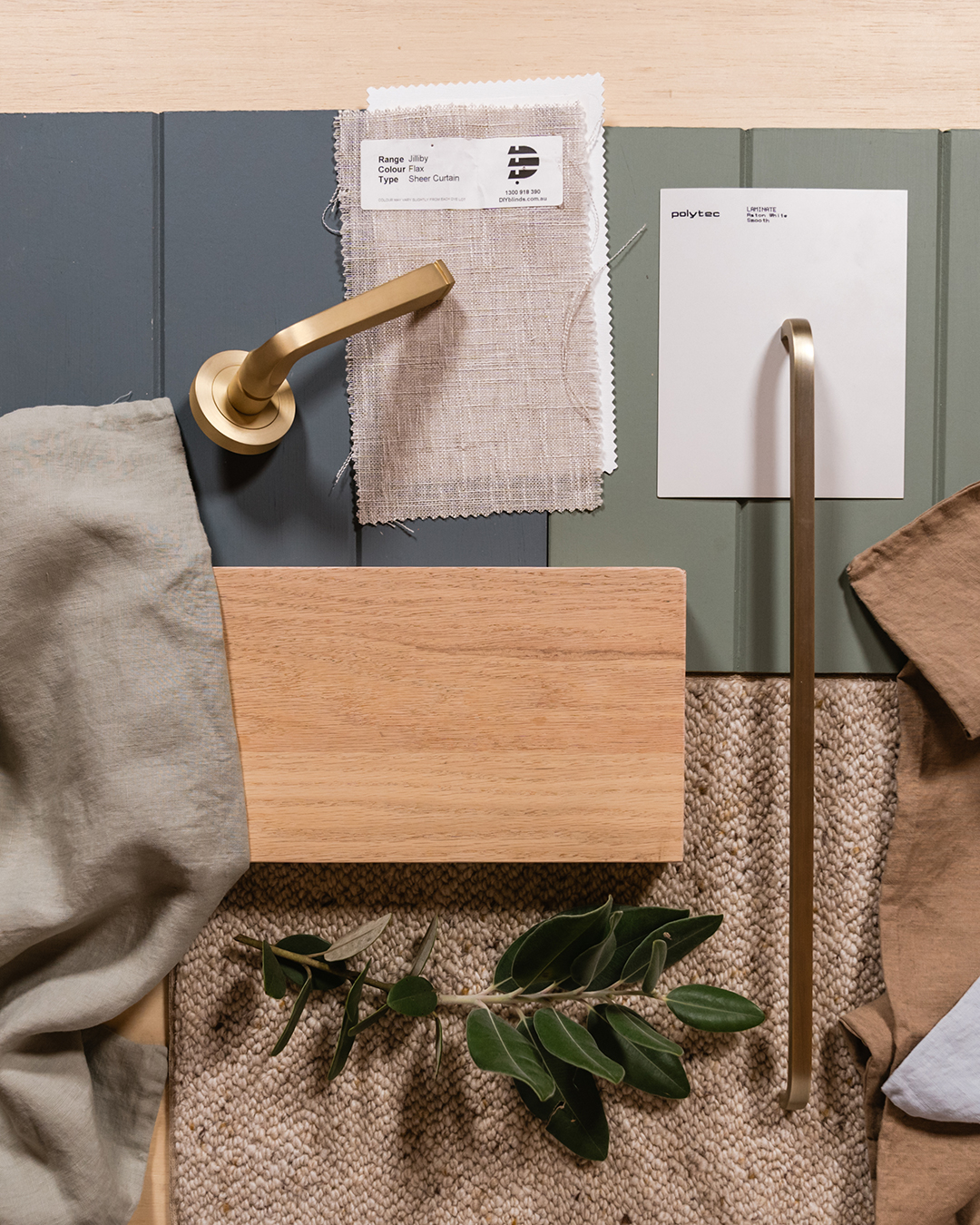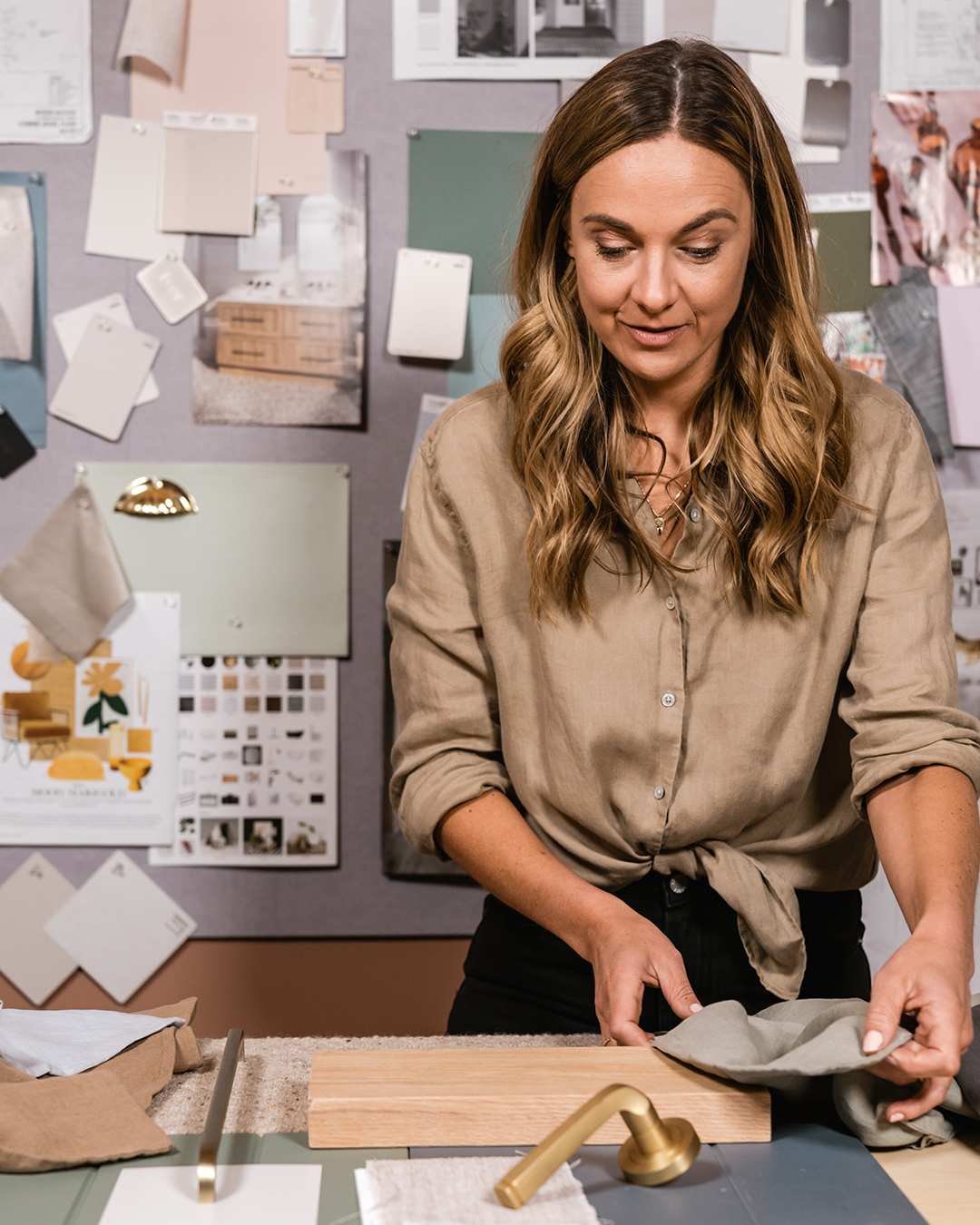 Each bedroom incorporated carpet, I chose the Far North Daintree from Carpet Court and added further texture to the space through Jilliby Flax Curtains from DIY Blinds. Easycraft EasyVJ100 panels brought additional texture to the walls and the custom designed Multistore Solutions robes added much needed storage to each room. Hardware was consistent throughout with Brushed Brass from Iver against Natural White Aquanamel on the doors and trim.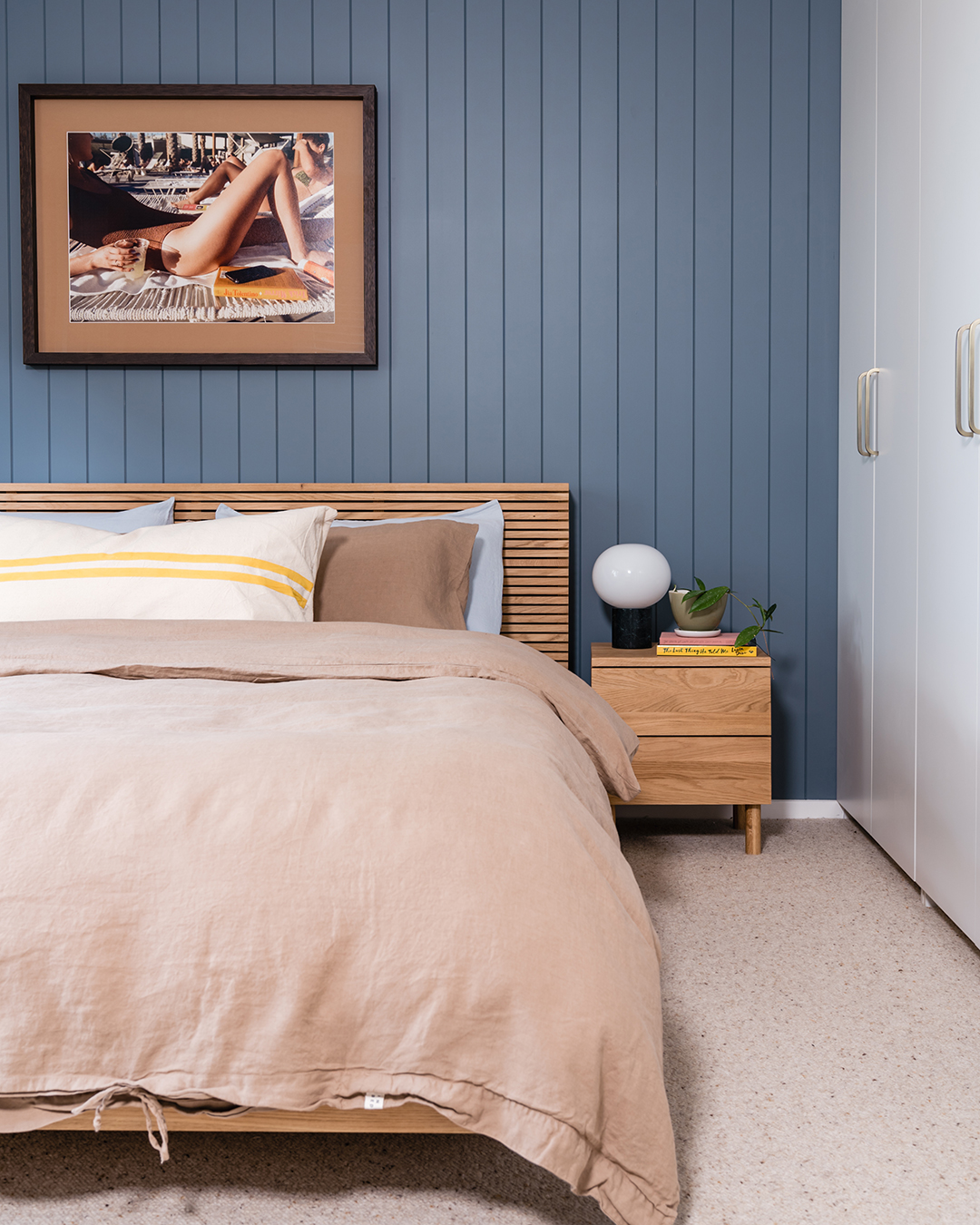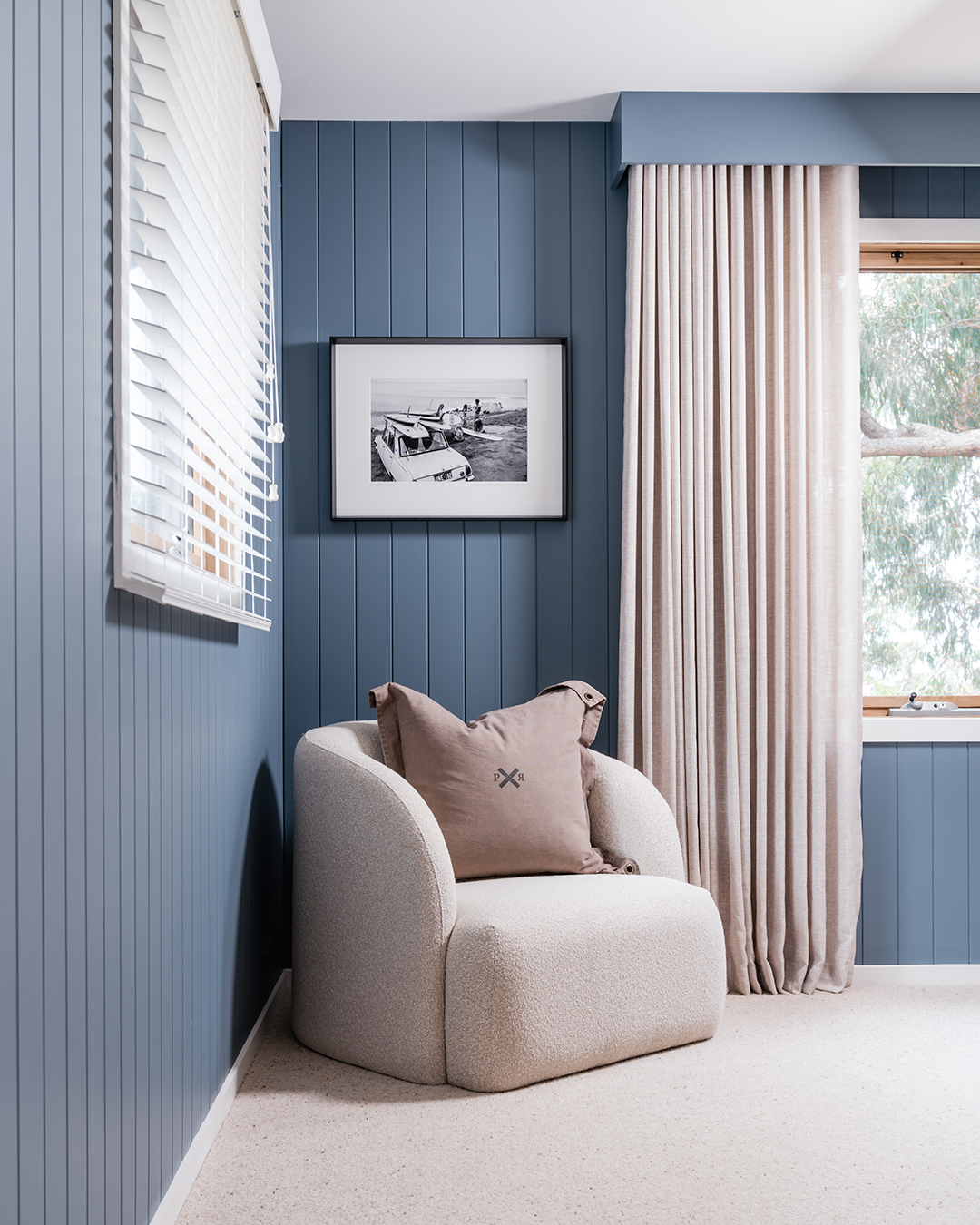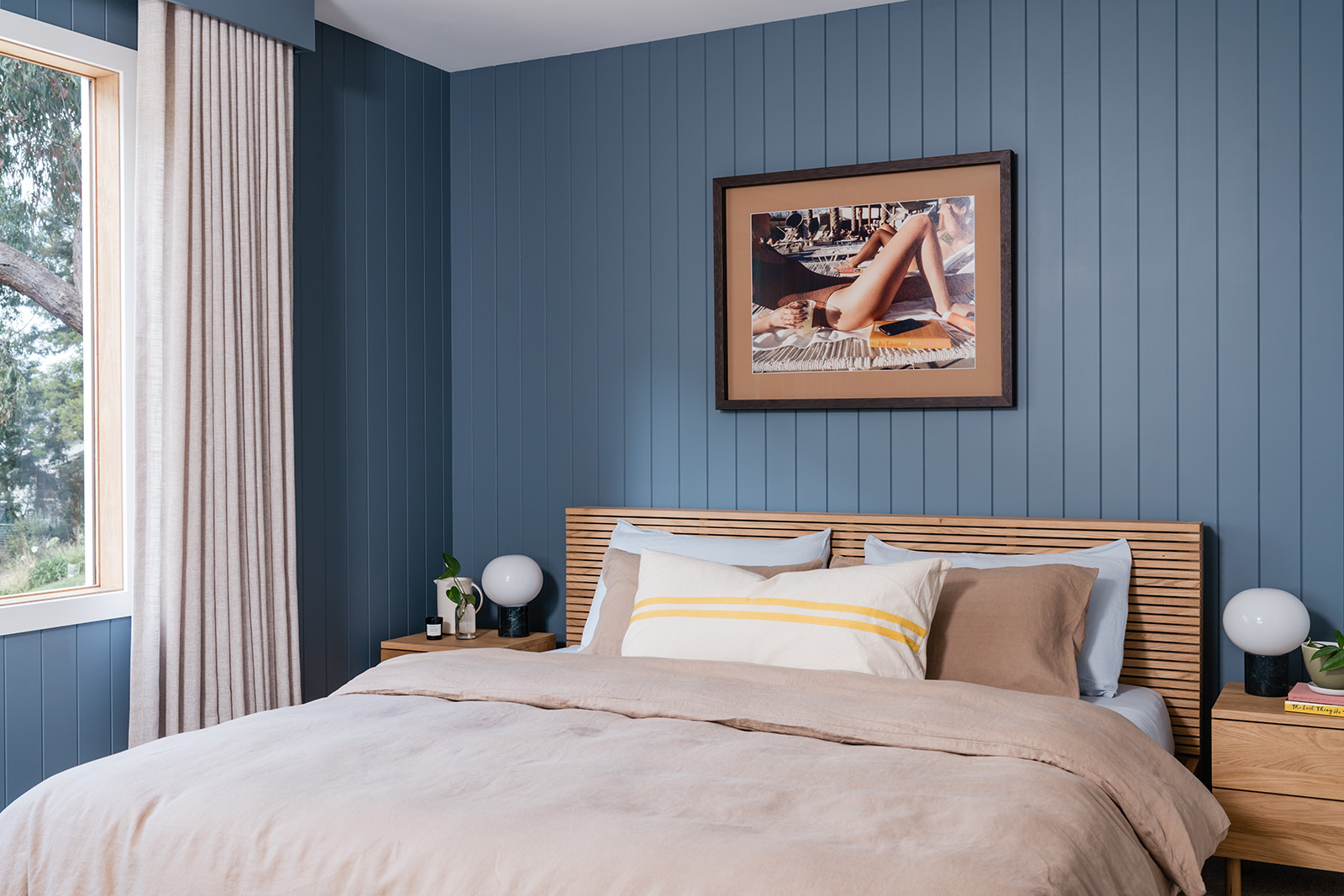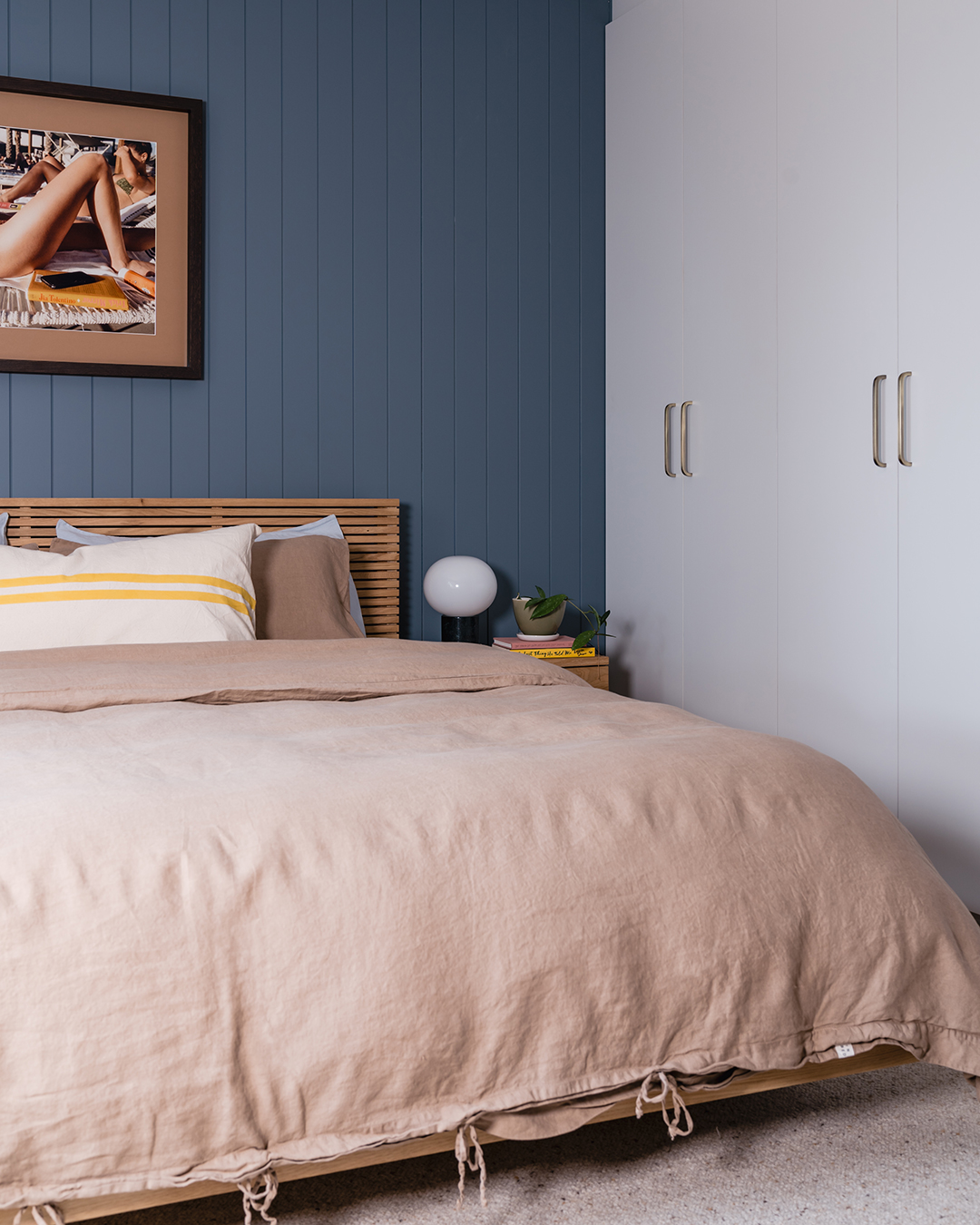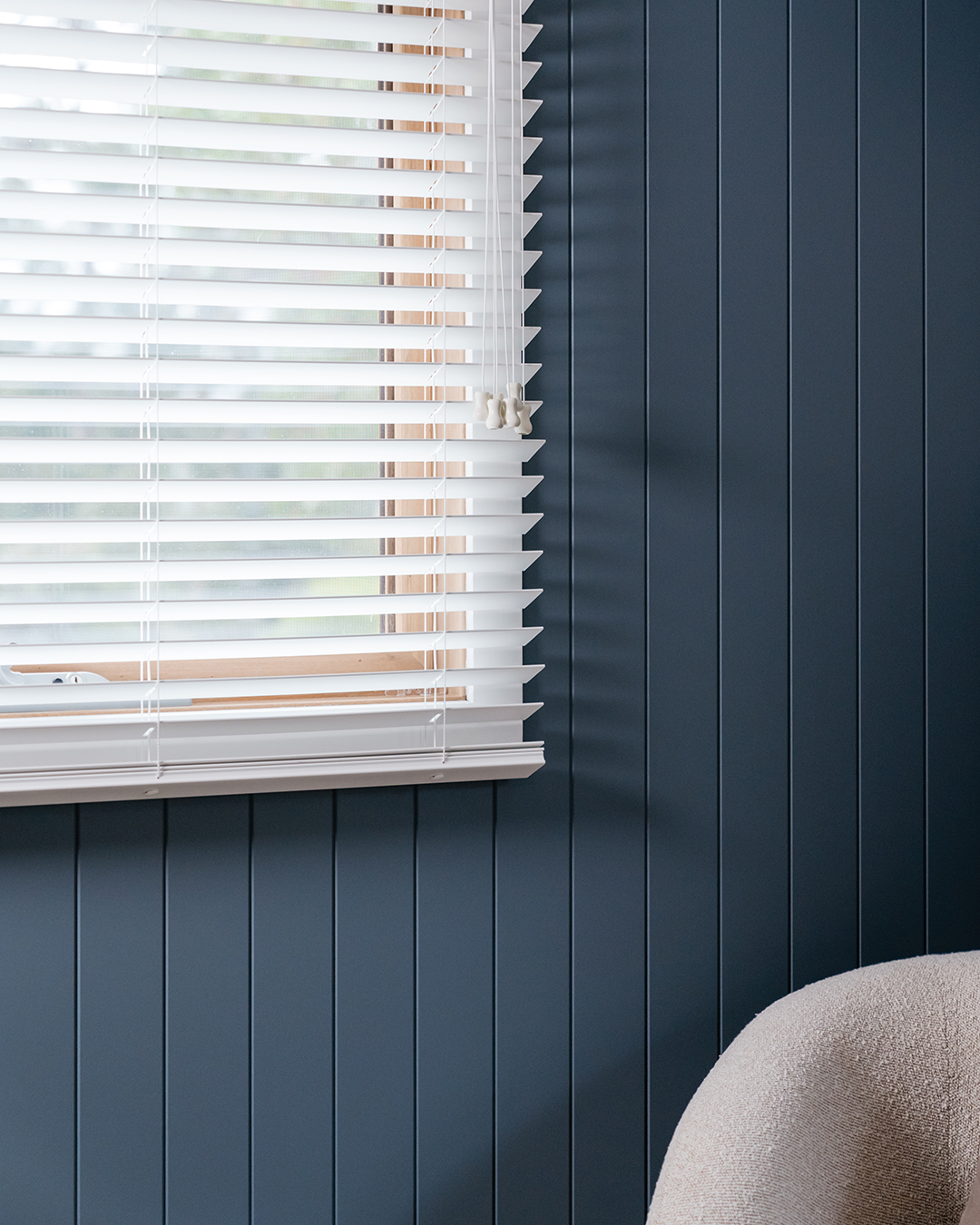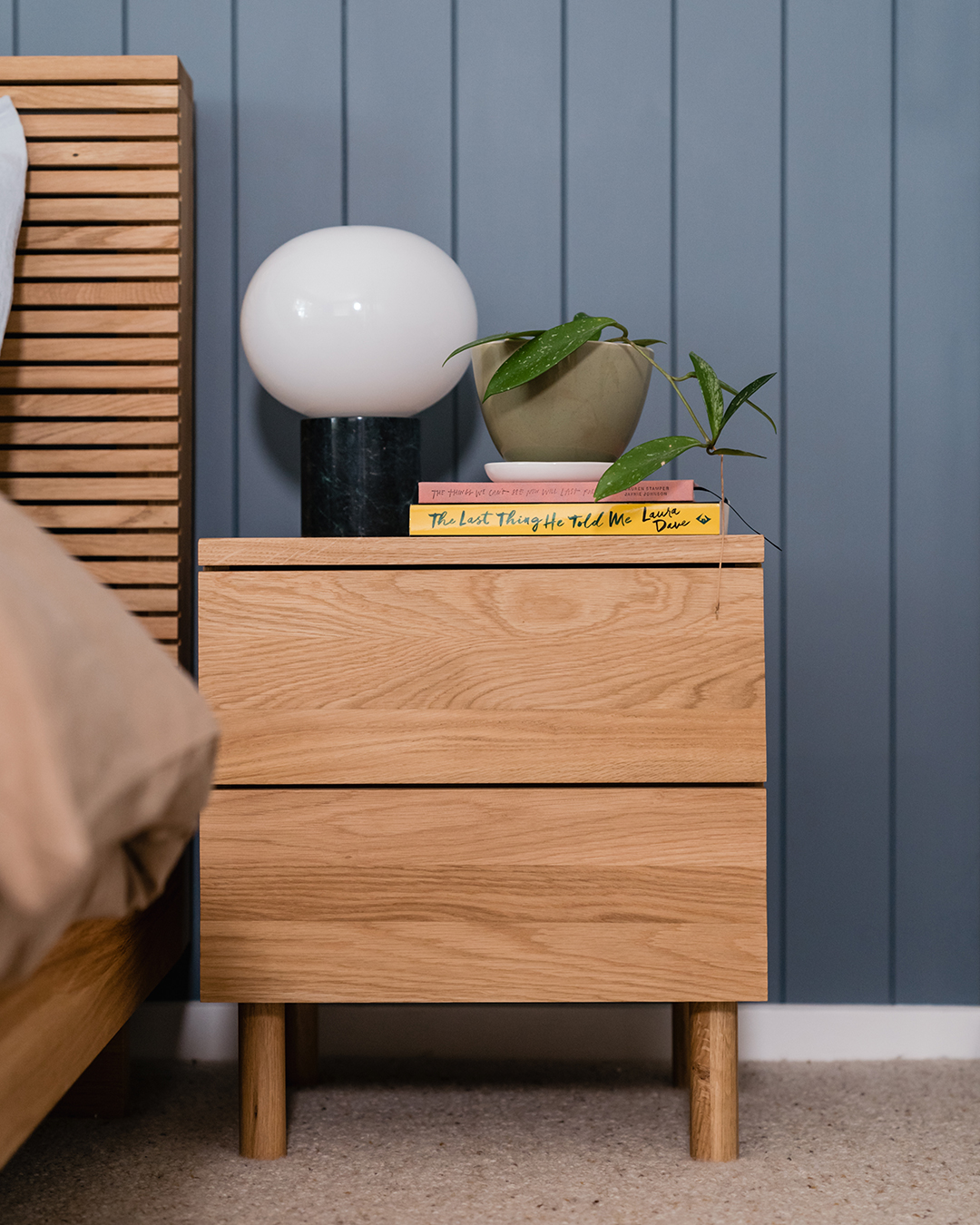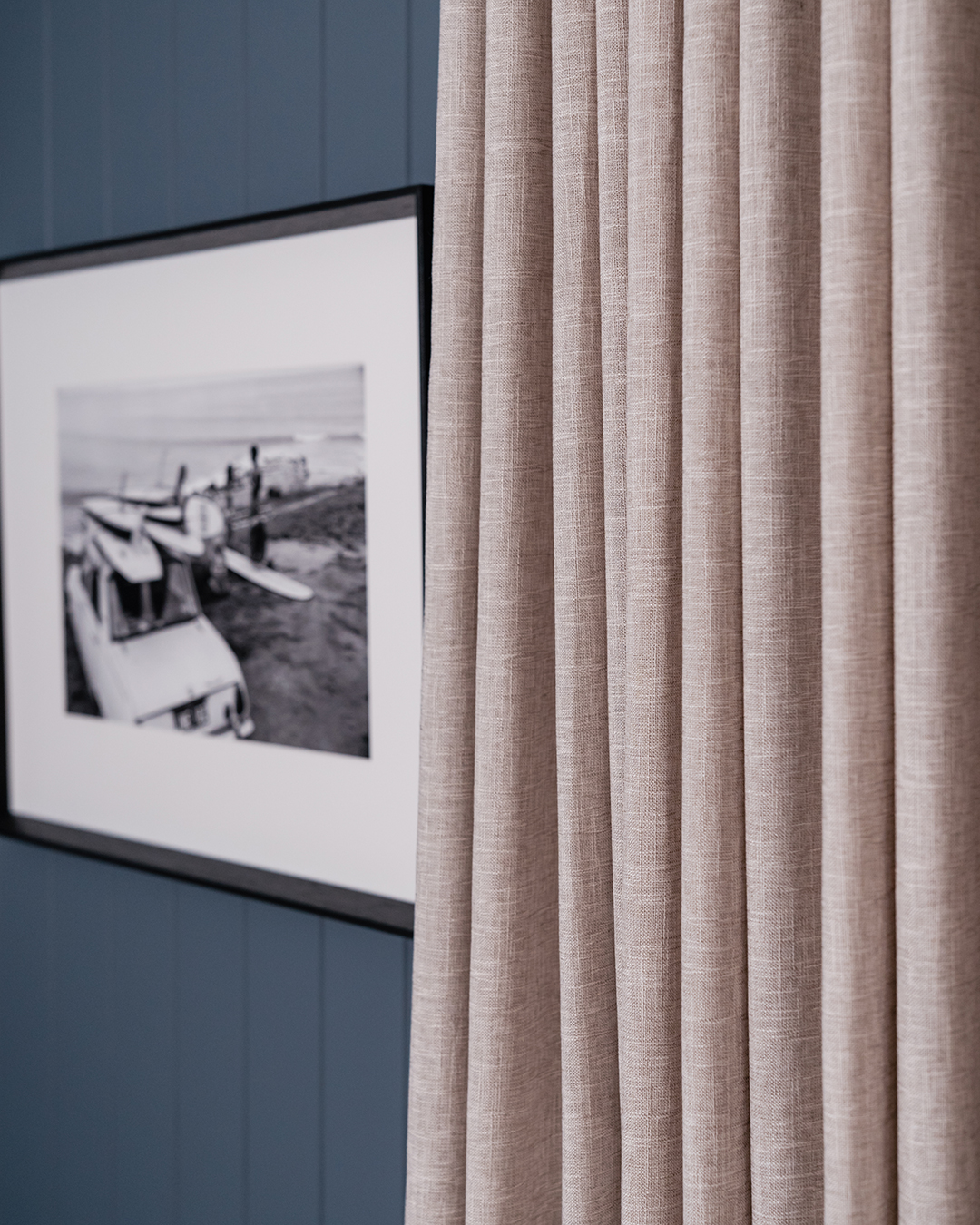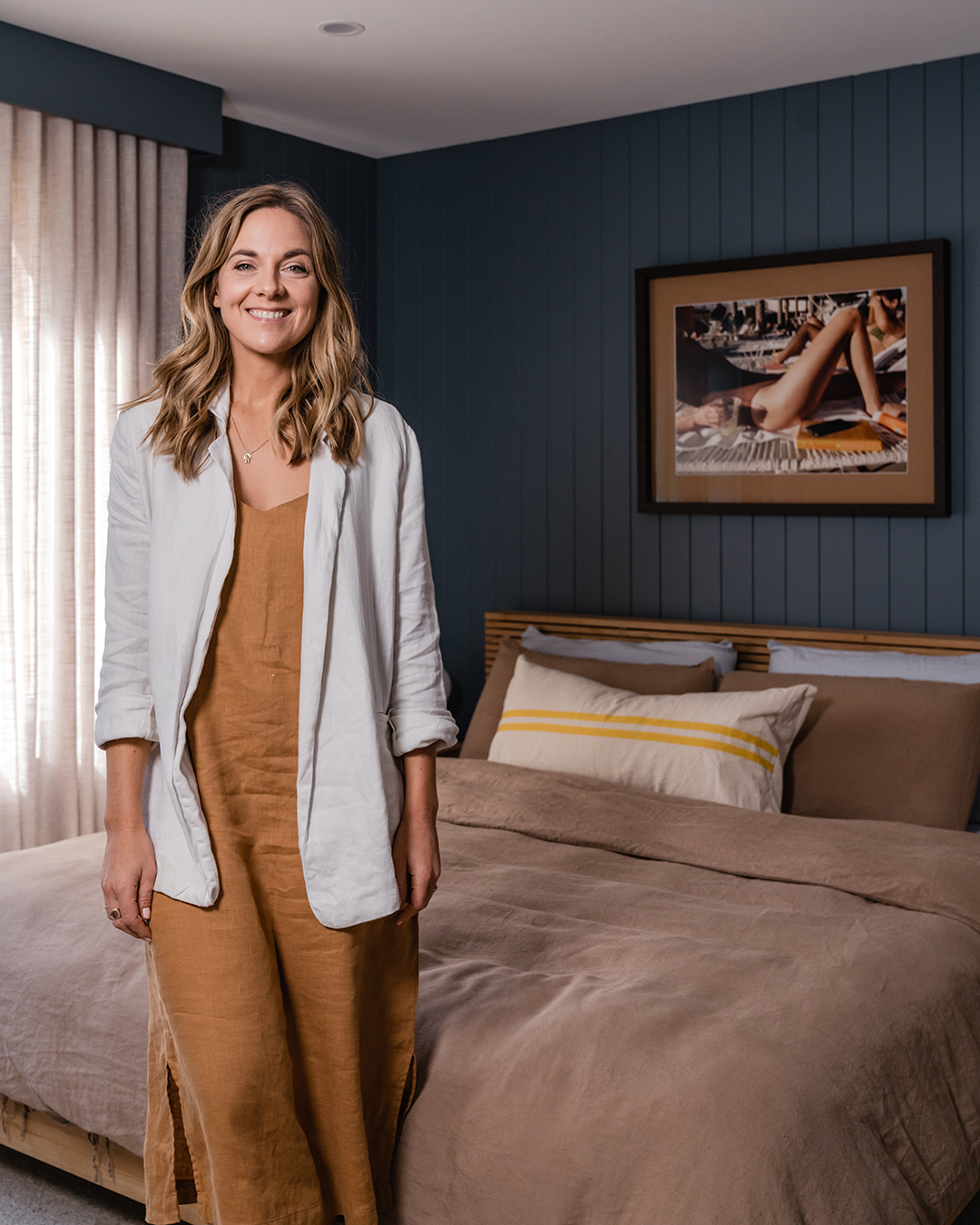 Get the Look | Ocean Room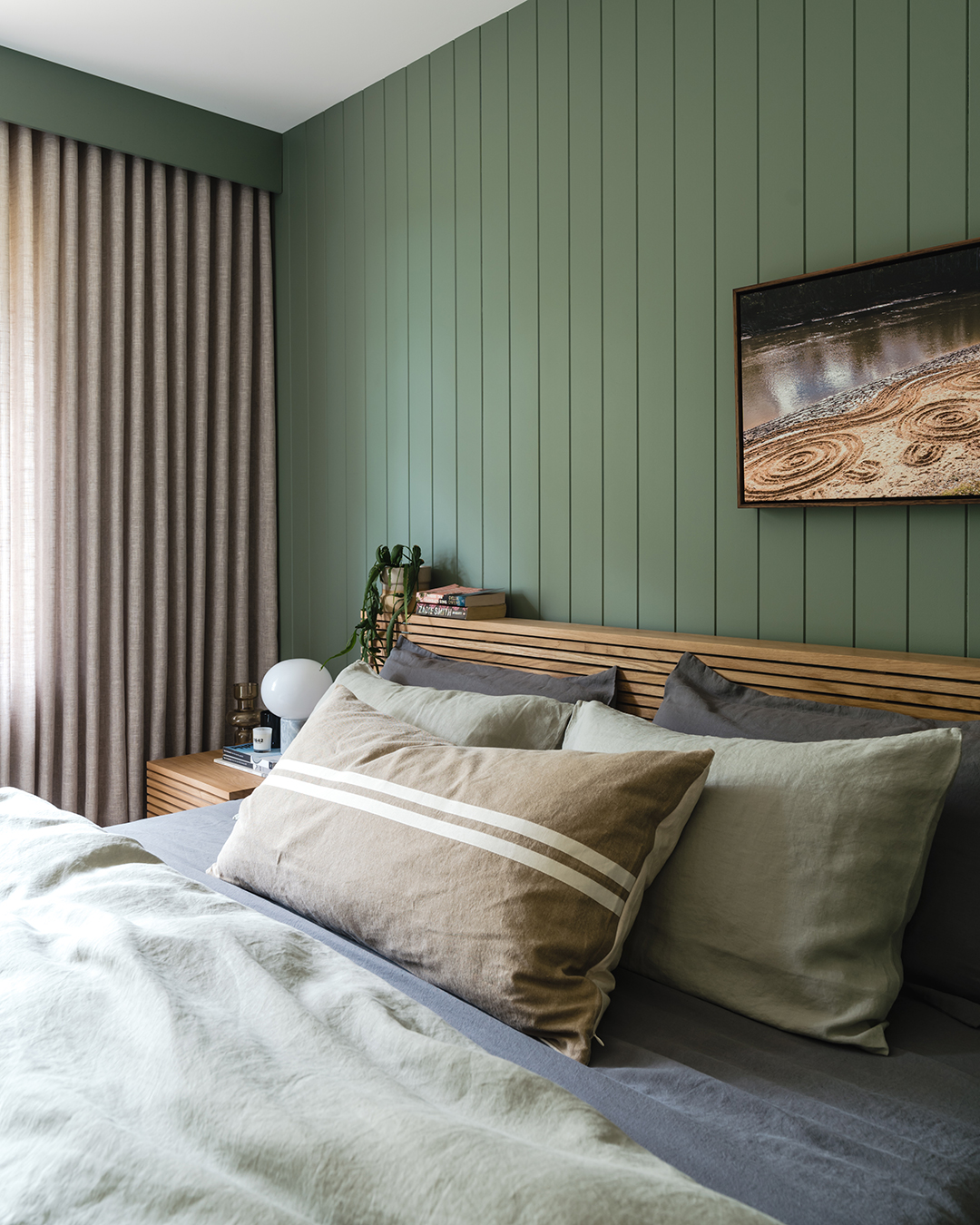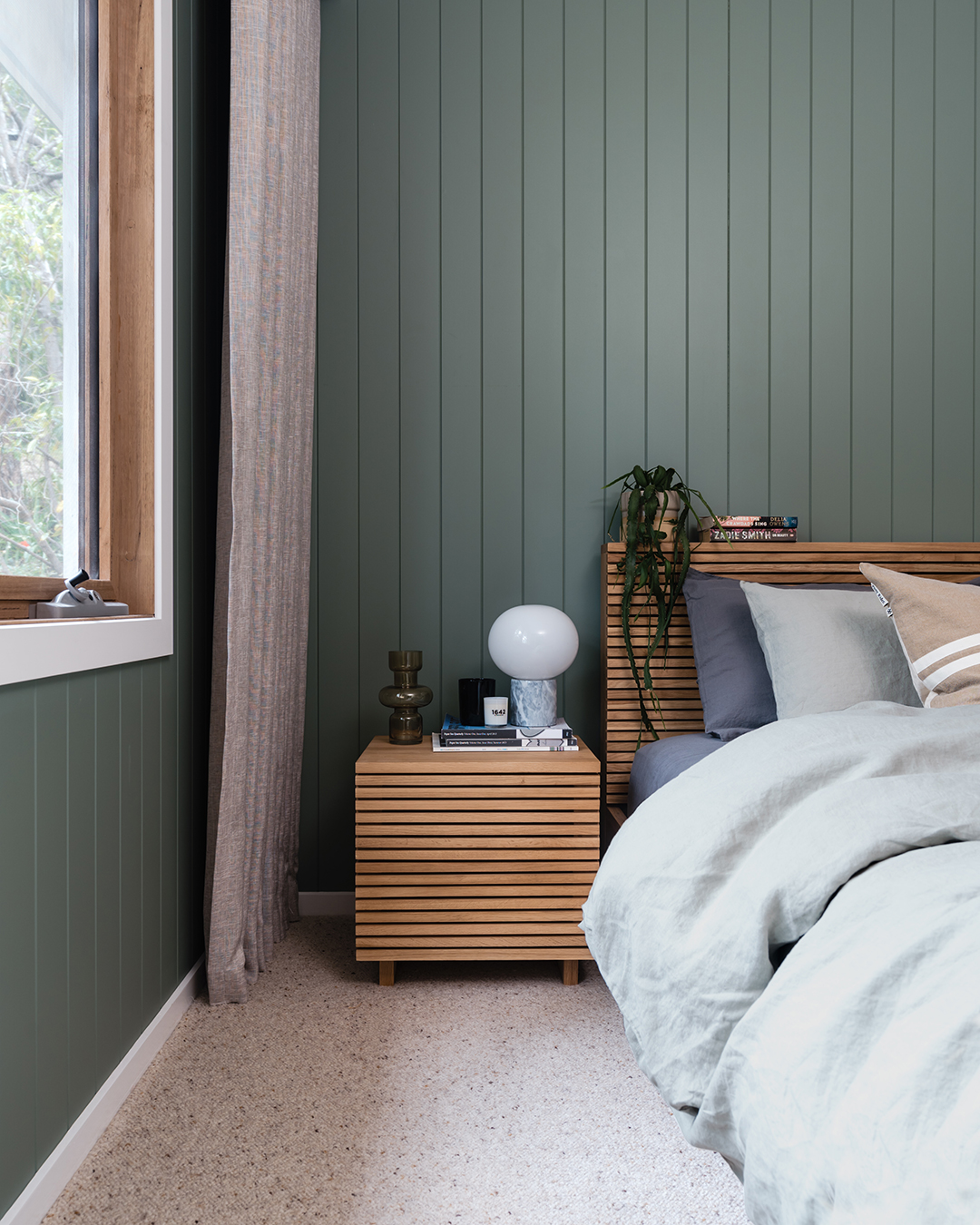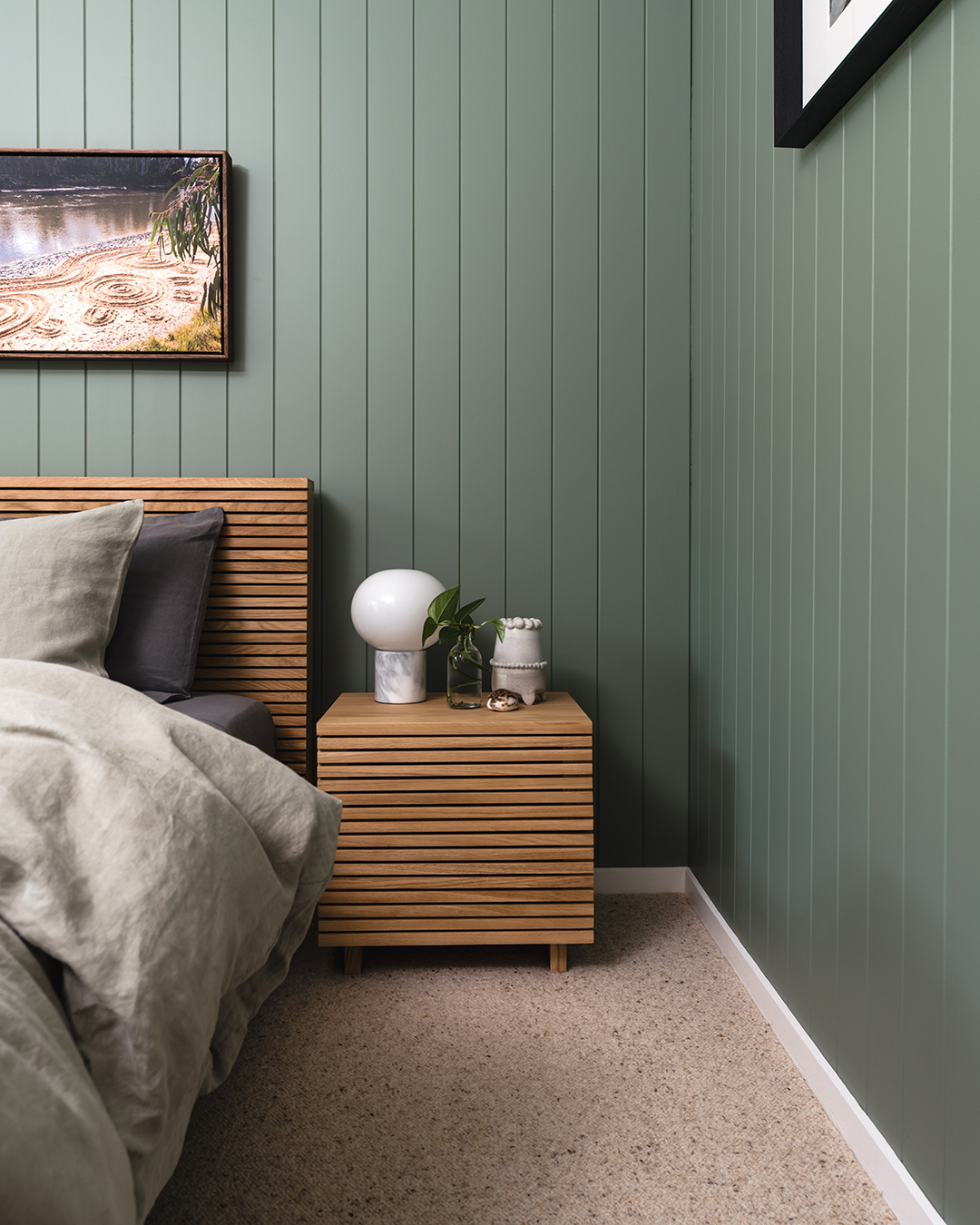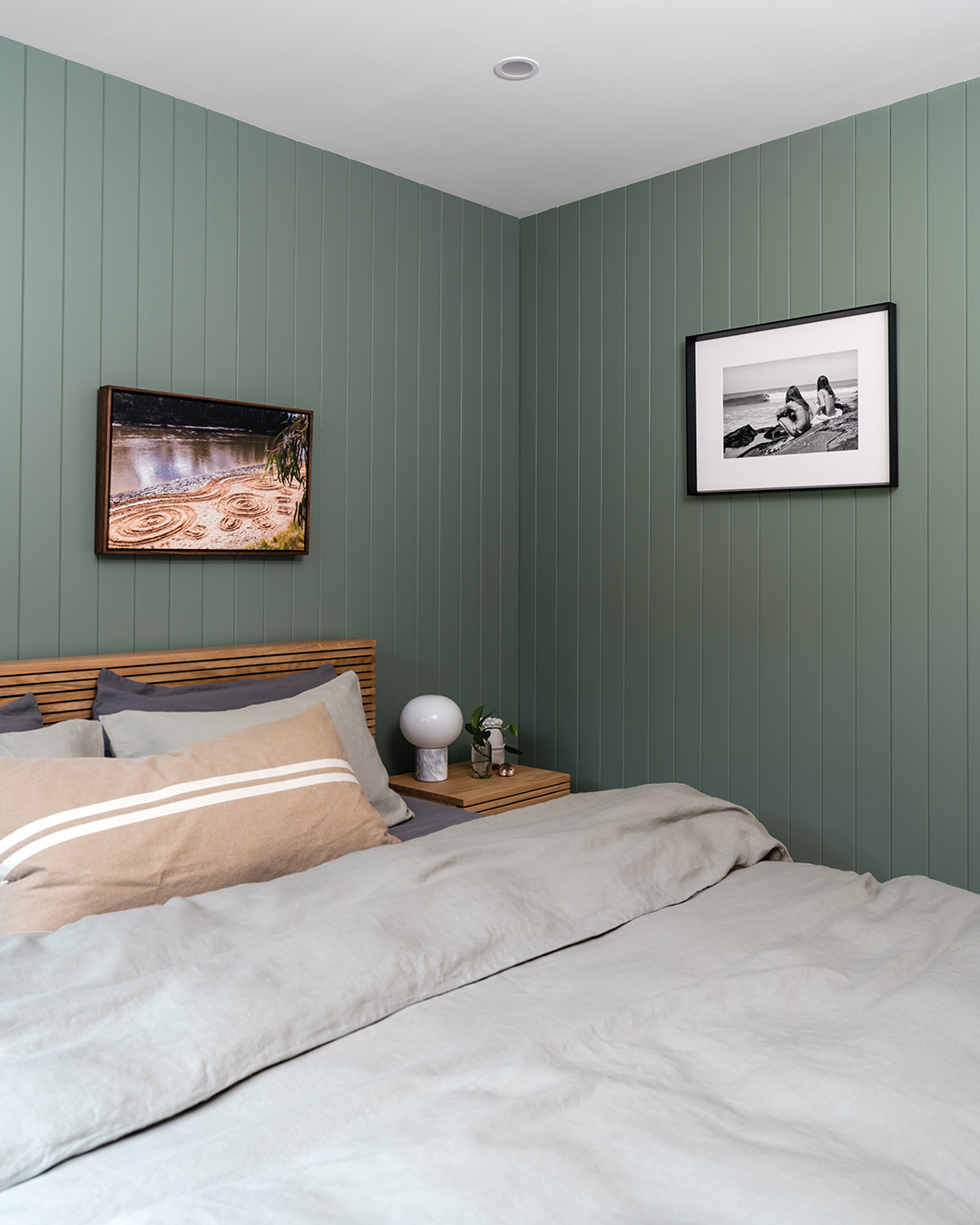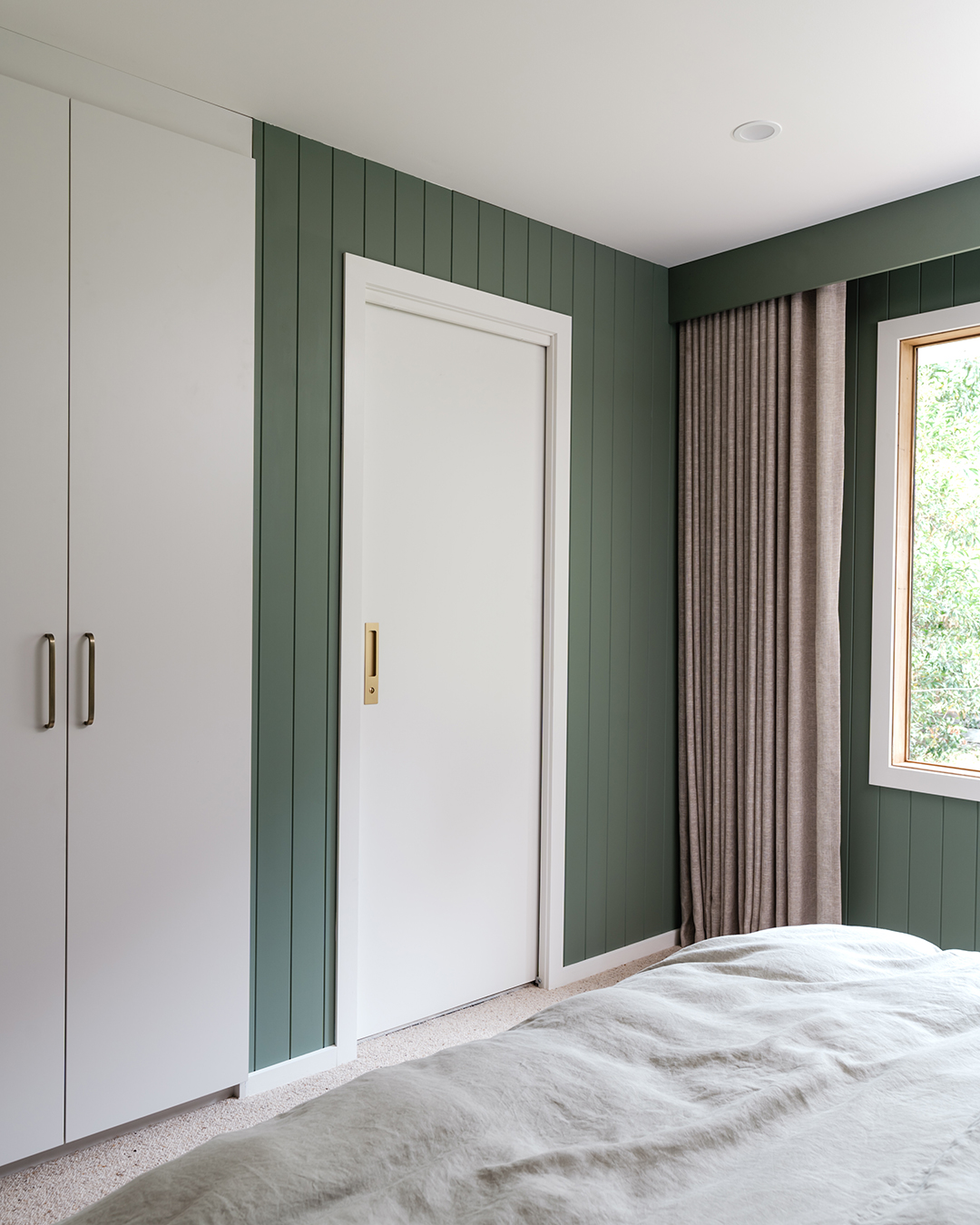 Get the Look | Bush Room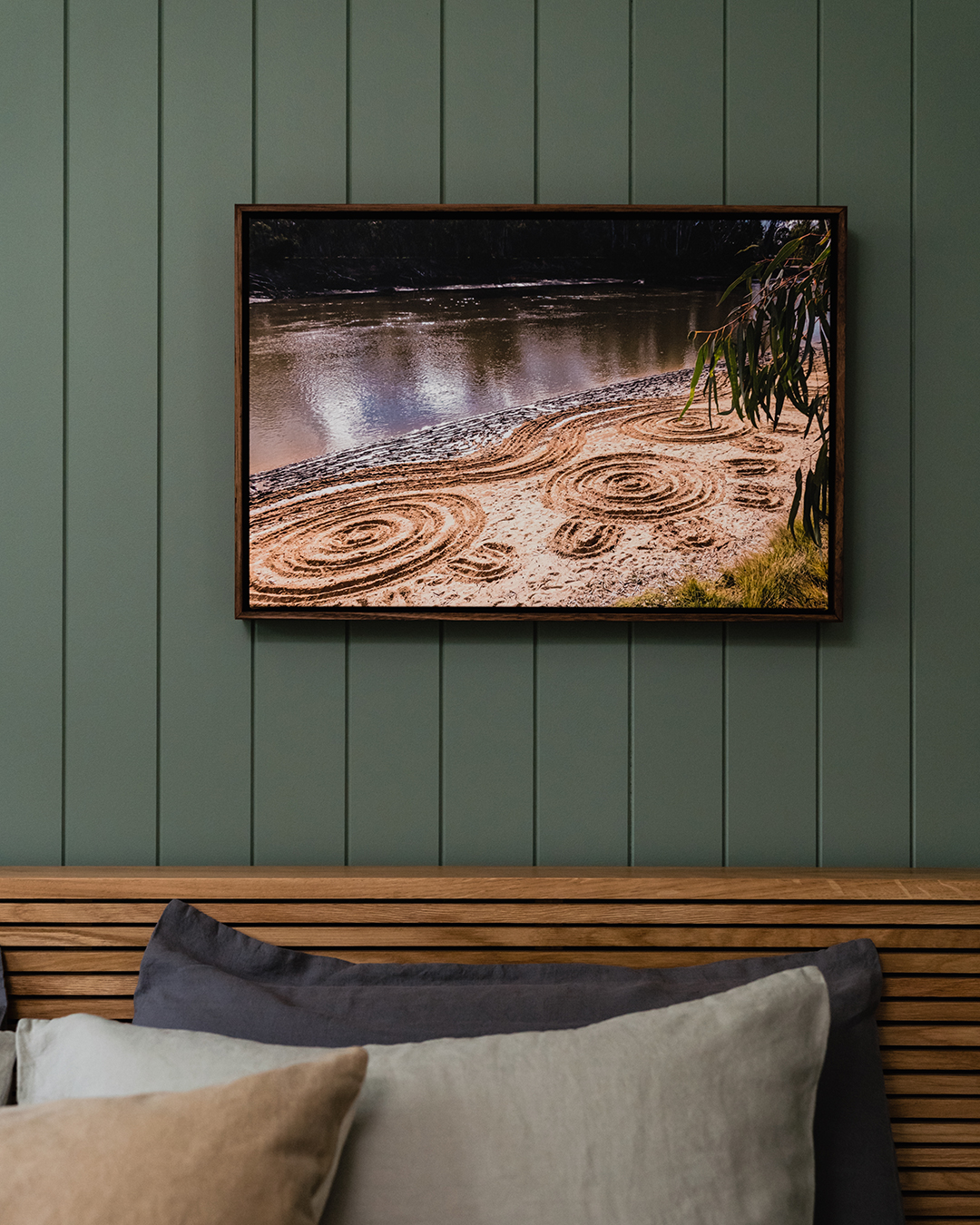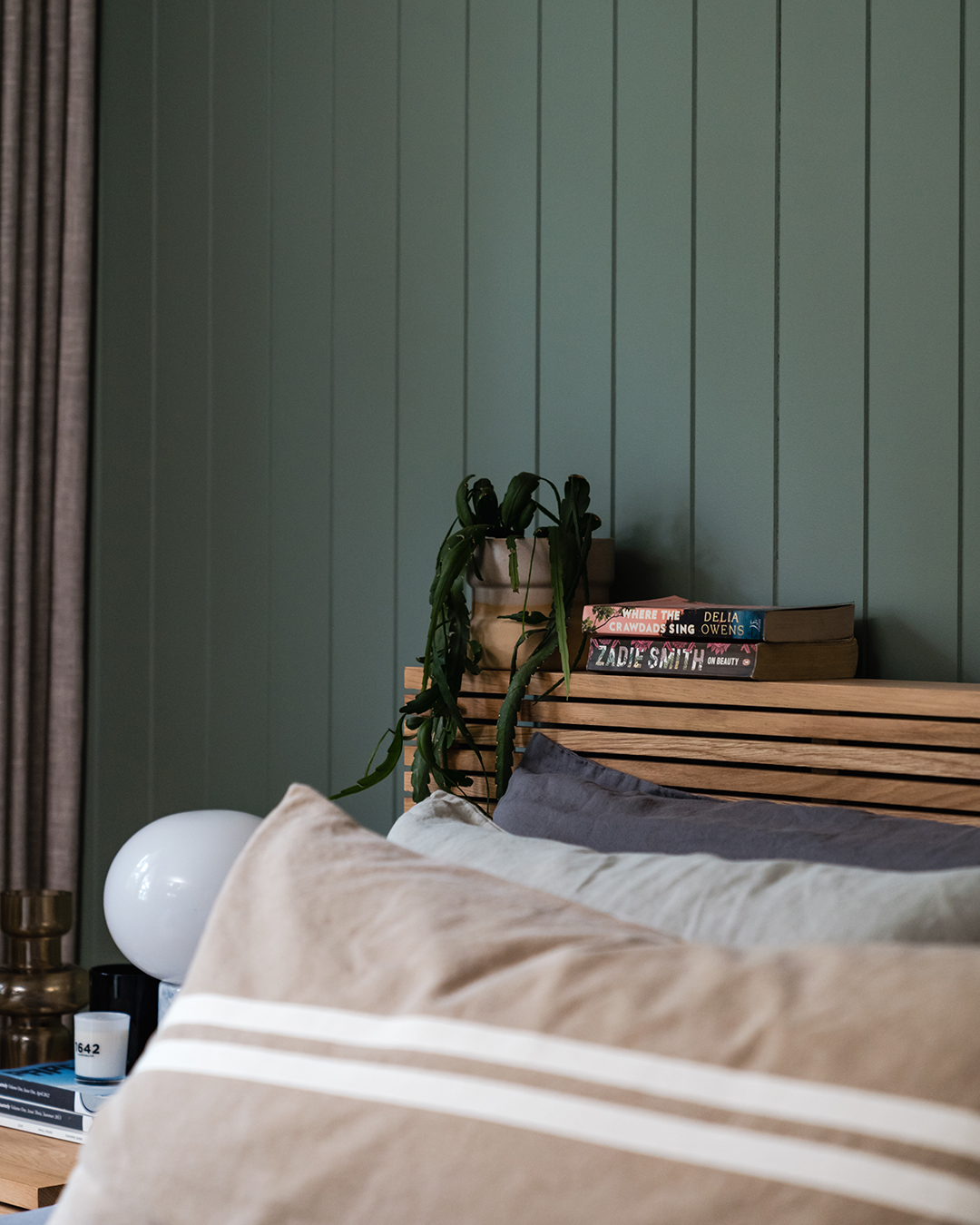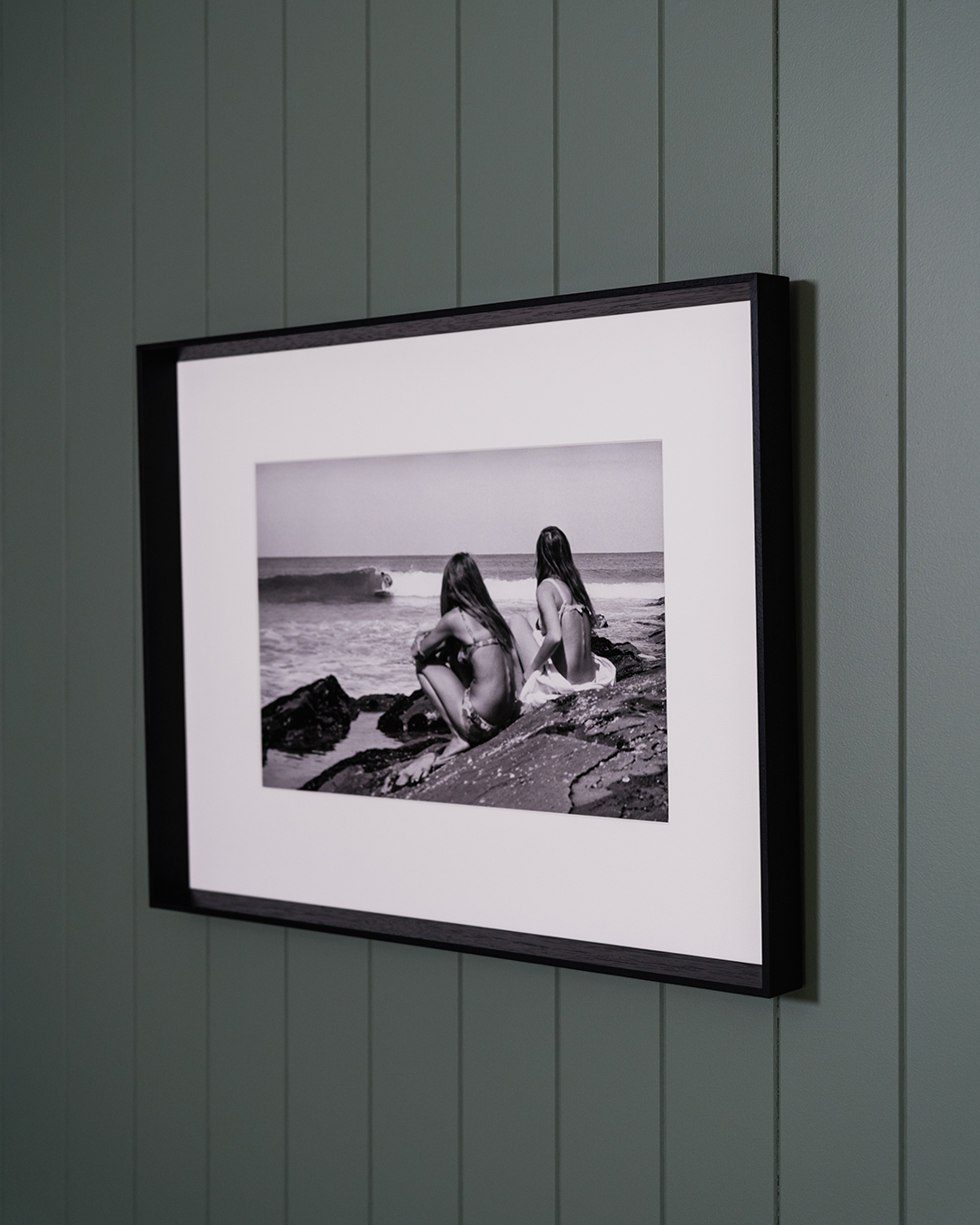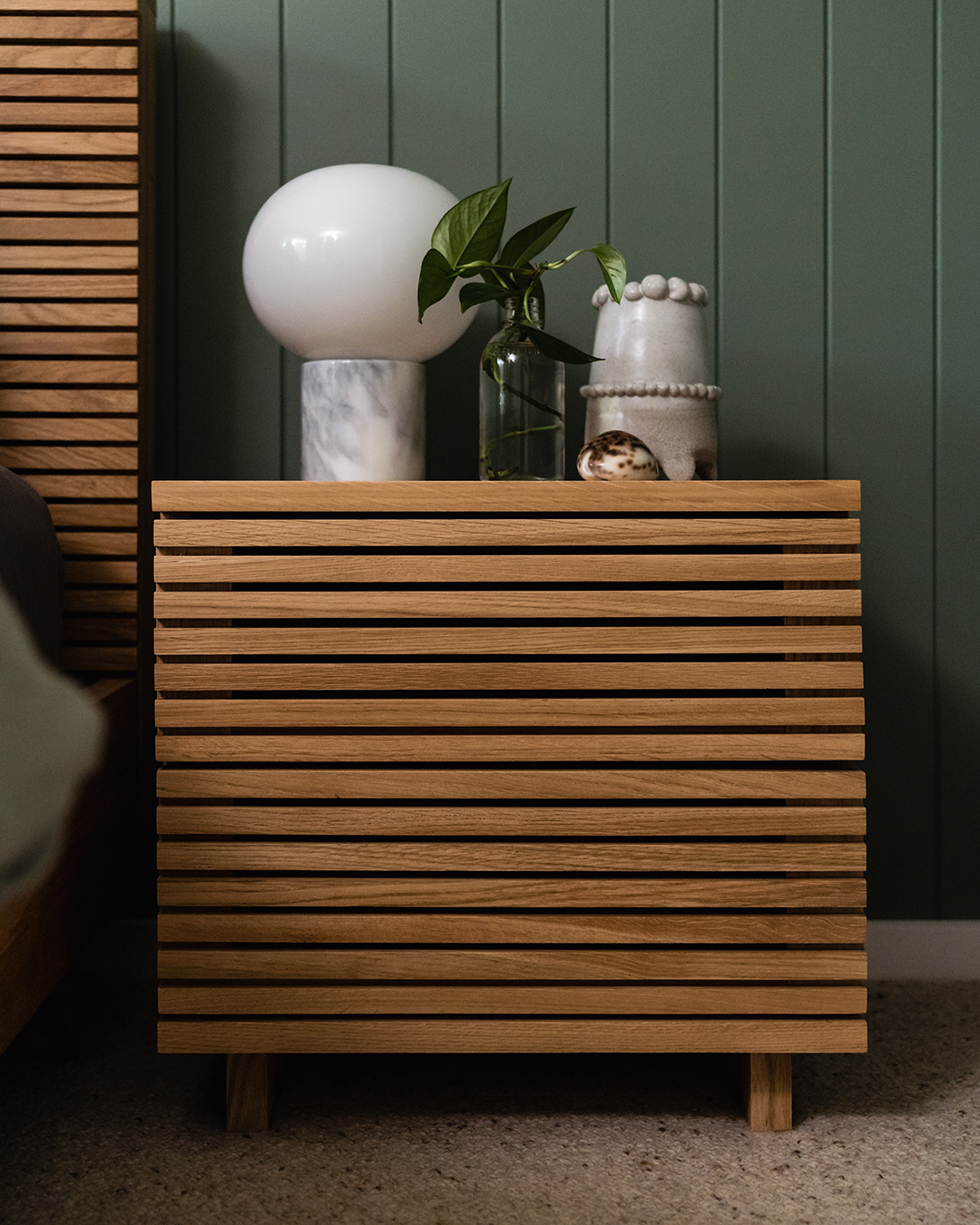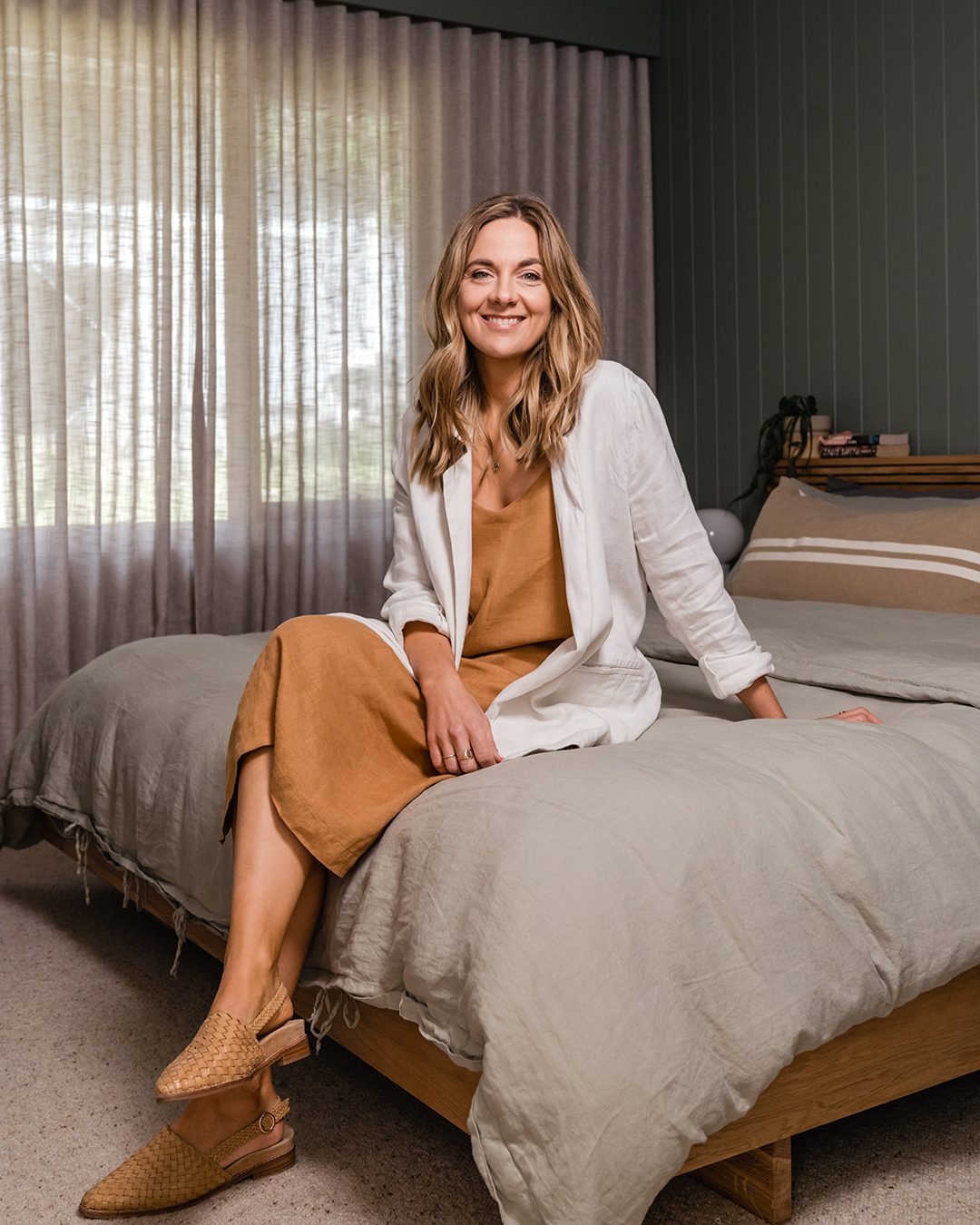 Reno Goals 'Beach House'
Bedroom Makeover YouTube
Design & Styling: Lucy Glade-Wright
Photography: Jonno Rodd
Location: Lorne Victoria / Gadubanud Land