After an adventurous journey with complicated twists and turns, Armadale 4 or 'the Eagle's Nest' as affectionately called by the client, has risen in its three-storey glory. Perched on the rooftops of Armadale, an inner suburb of Melbourne, this home with stark contrasts is the result of design intervention by Pleysier Perkins Architects in 2006 and again, some years later. What used to be a quirky old double storey warehouse now has an addition: a hide-out for the parents on the top floor. Interested? Of course you are, let's take a look.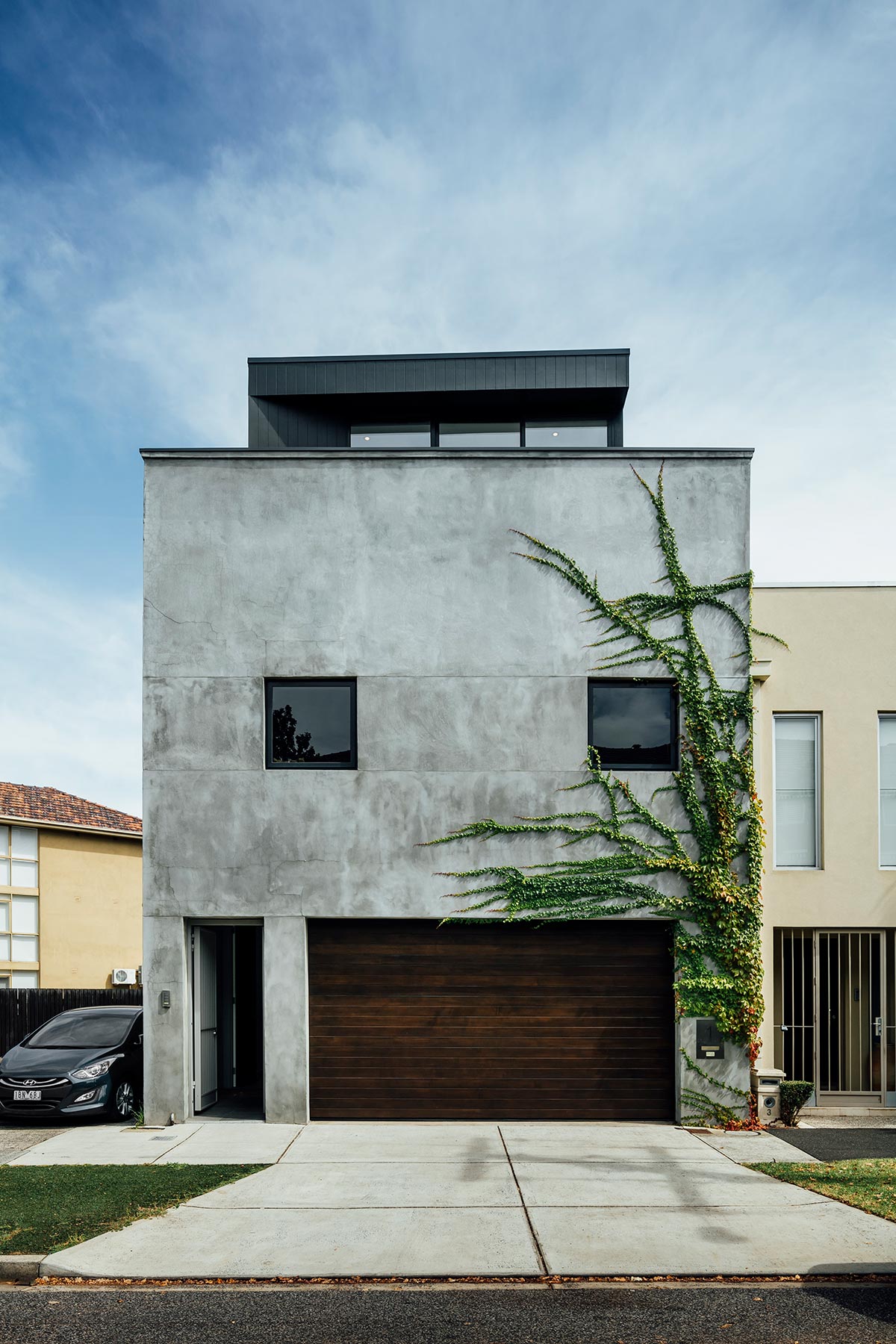 For some homeowners, a renovation is good. For others, a second renovation is even better. In the case of Armadale 4, renovating more than once proves that there will always be room for improvement no matter the size of the area. Once a warehouse with two floors, the structure went through several plot twists to get to where it is today. The client asked for a penthouse that appeared to be a structure of its own due to its design that wasn't as rough as the original structure. Once the top floor had been completed, the entire mid-level was given to the children. Just imagine standing in front of the house and in real life, you'll be convinced that battling for council approval and finding a builder who wanted to take on the project was all worth it.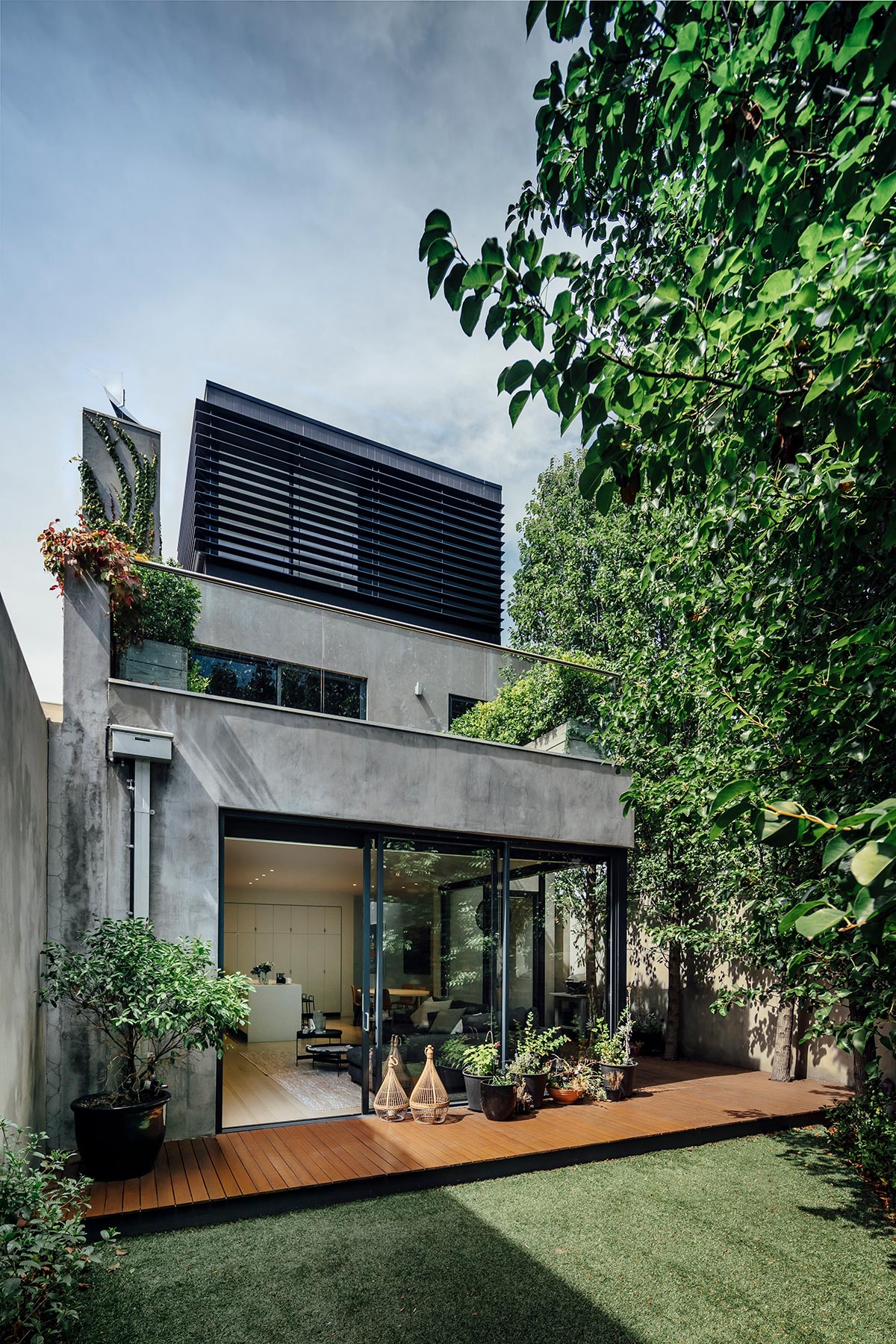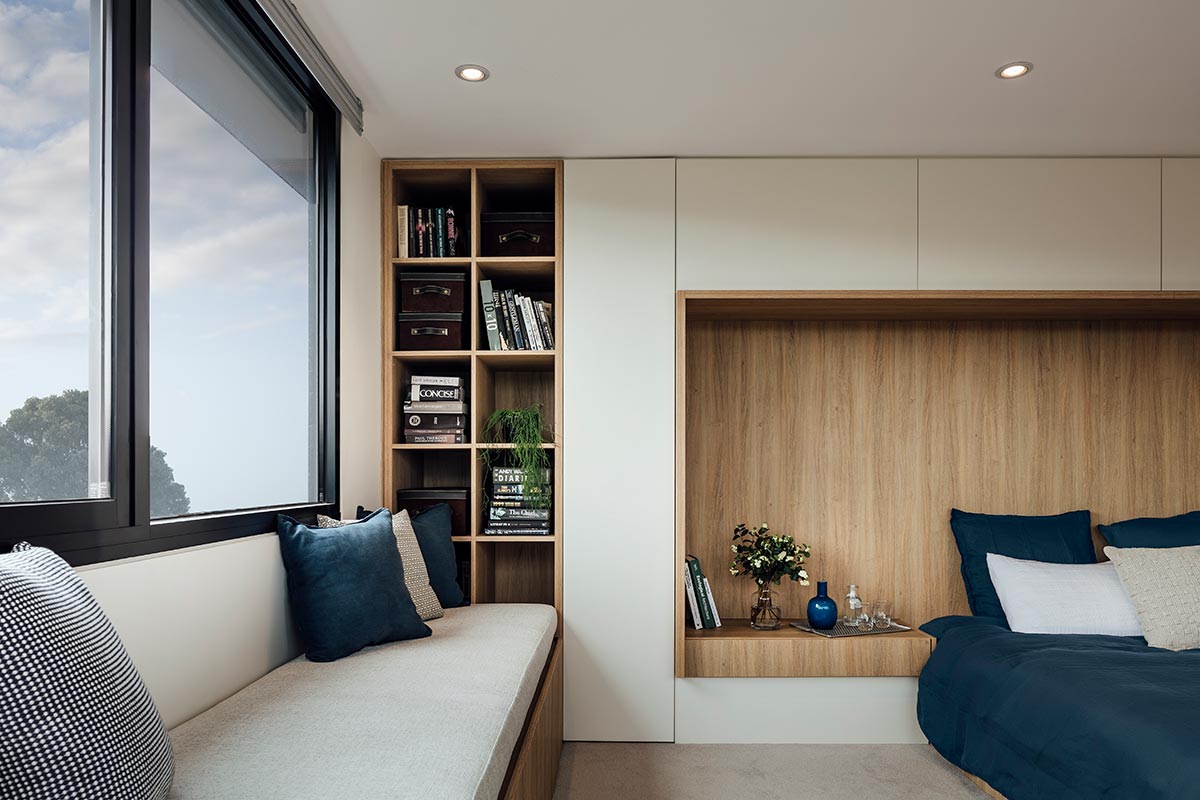 The team made preservation of some parts of the house a priority. But despite keeping the 'old', they managed to keep it up to standard with the new with subtle changes. Only a fresh lick of paint and a lighter varnish to the timber floorboards was applied yet it allowed the 'old part' from more than 12 years ago to jive with the new. It's keeping a piece of history without interfering with the overall concept of the renovation.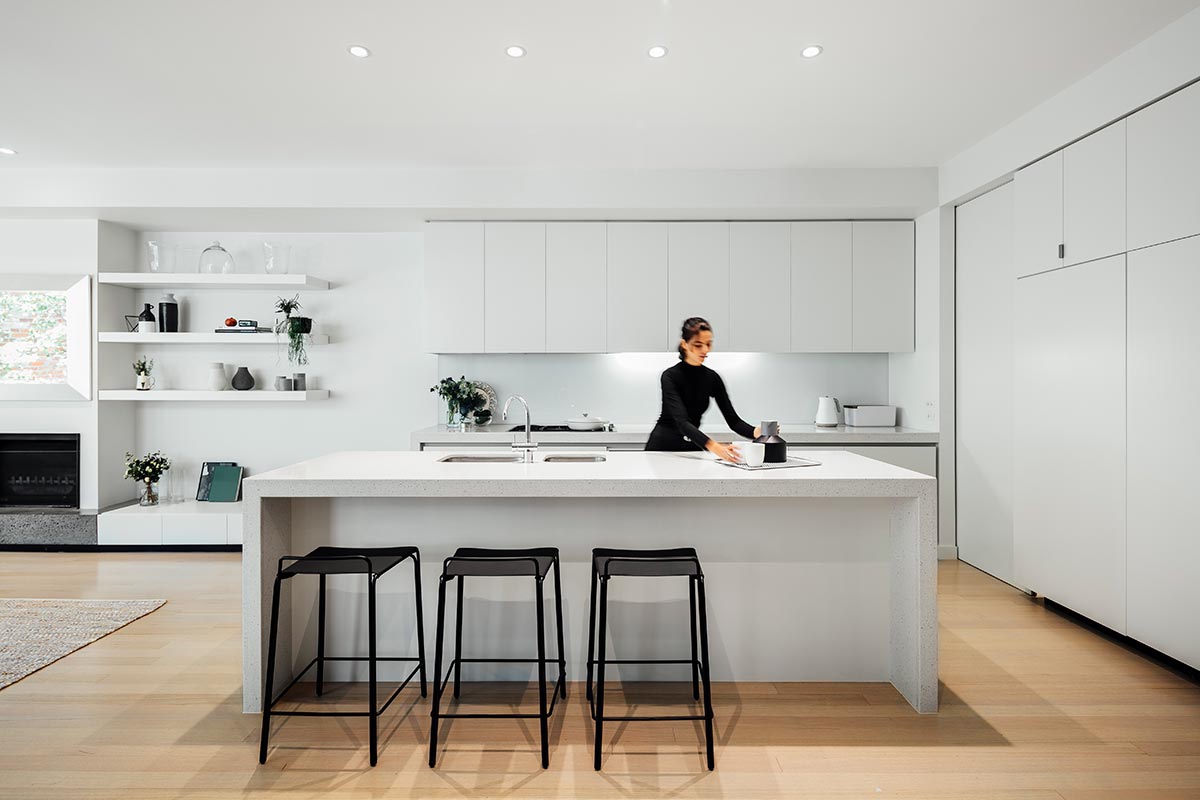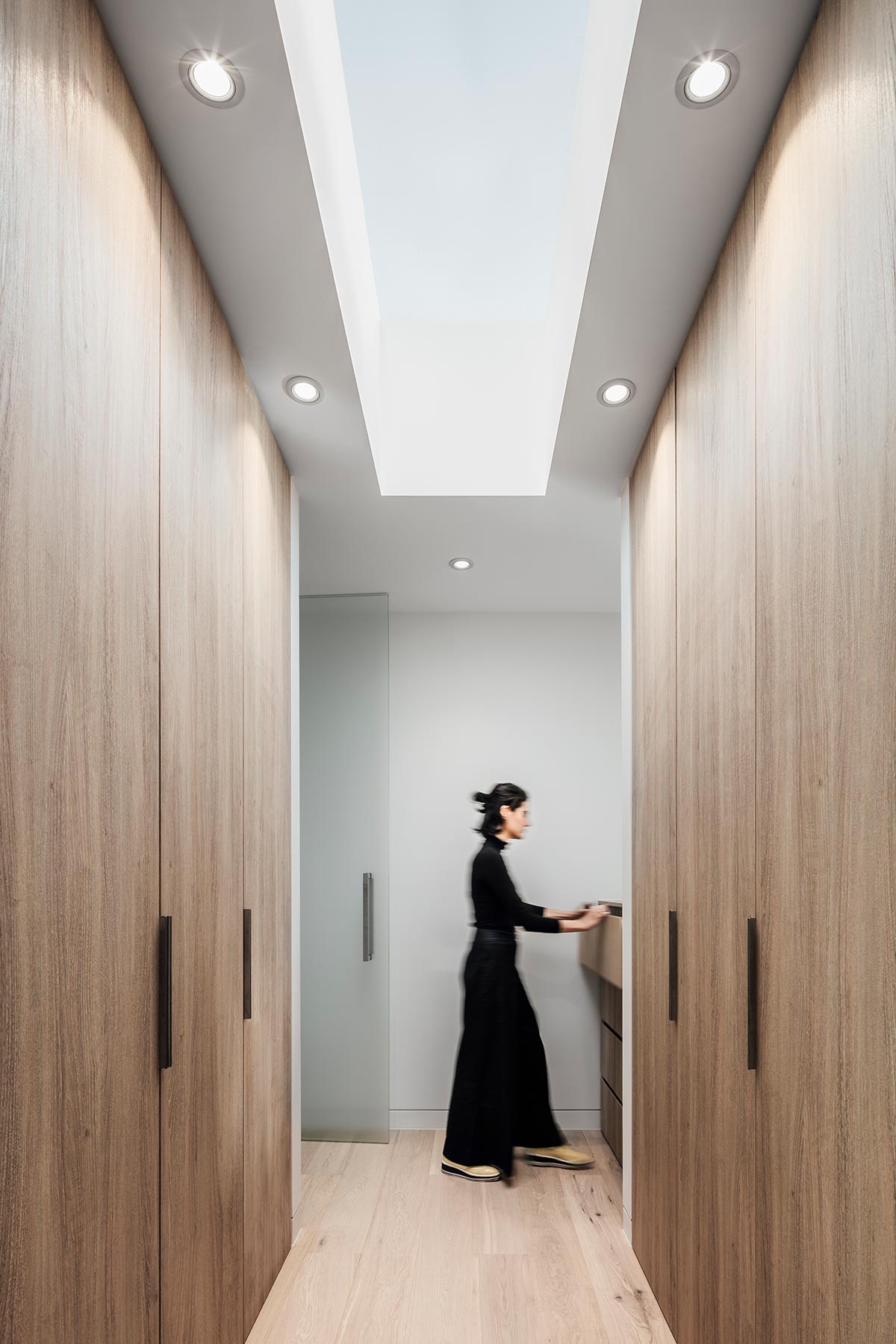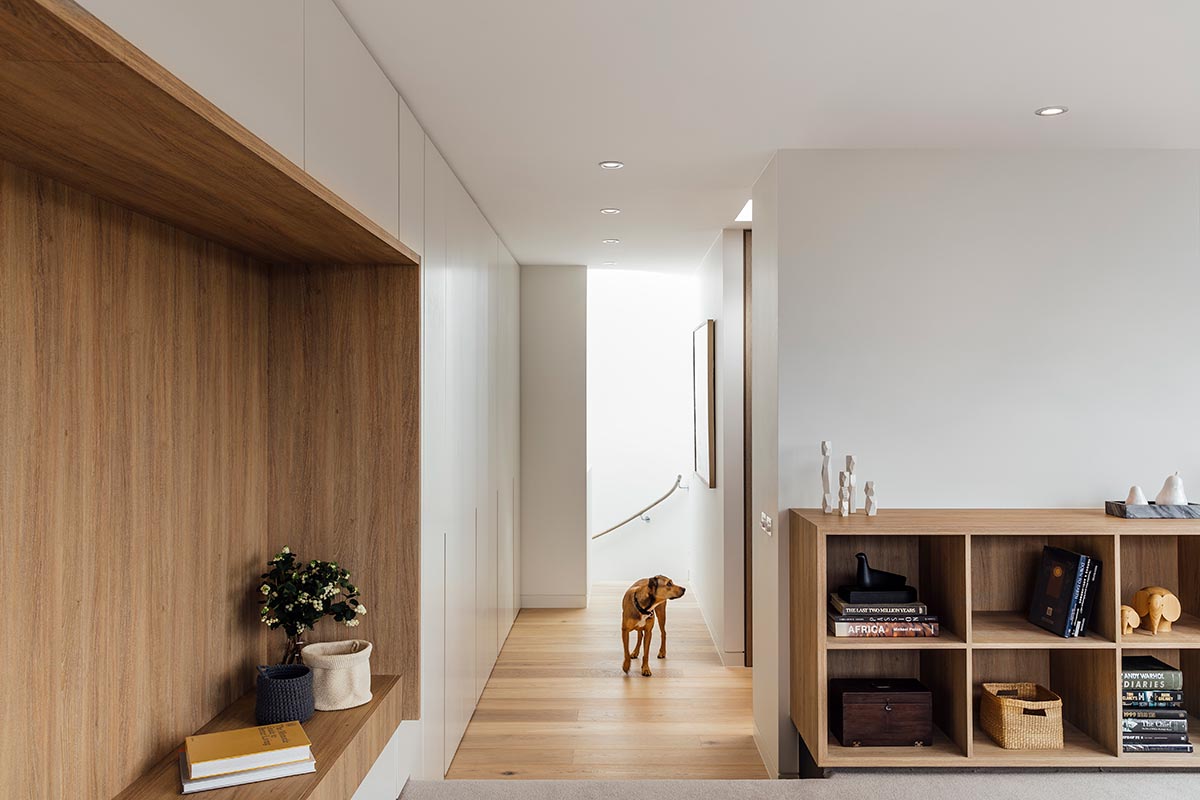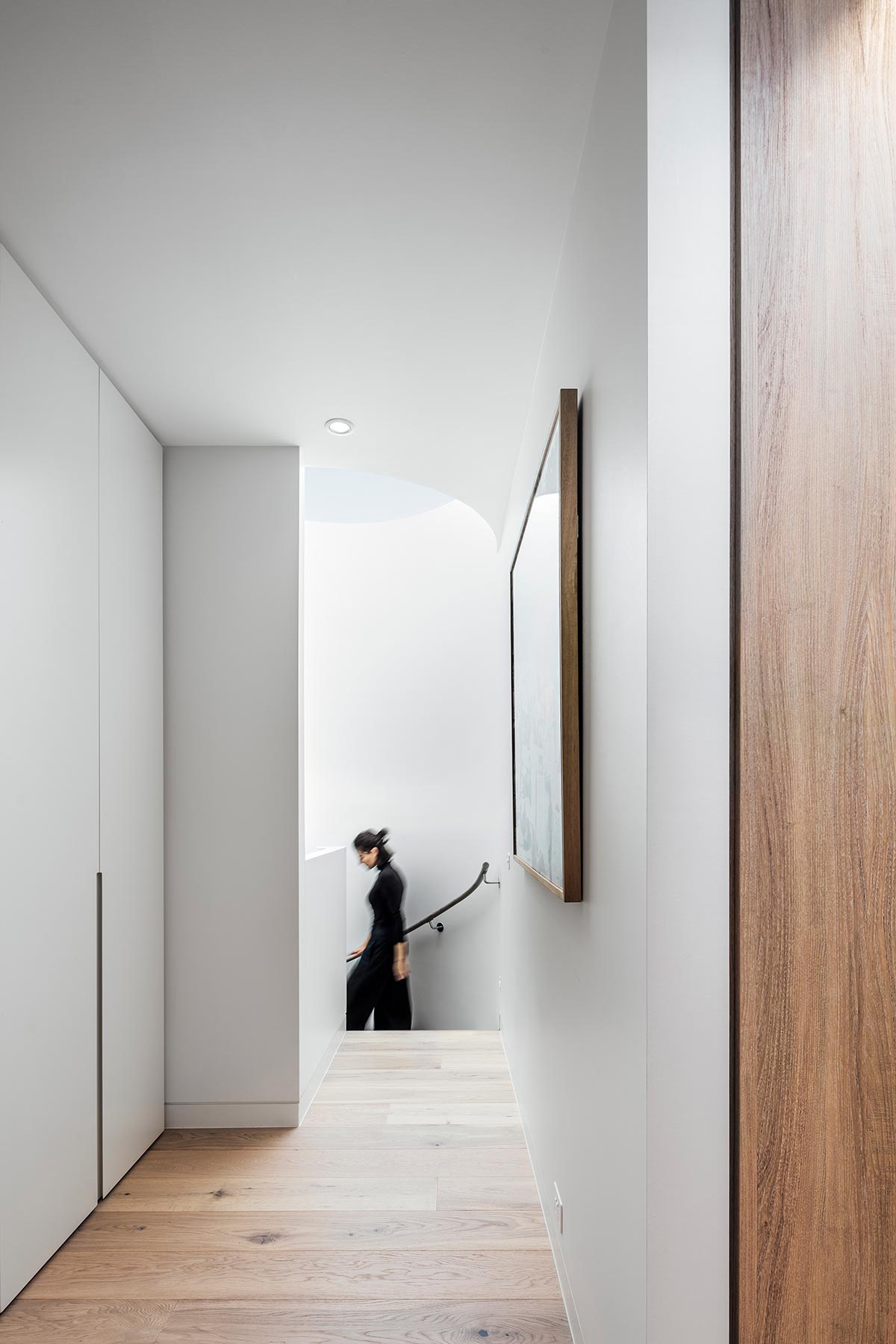 One of the key features of the house is a sculptural staircase that is lit by a circular skylight. Who would've thought that inside that big box of concrete is a work of art to ascend and descend on? This was intentional as it was crucial to preserve the 'old' renovation with its original gallery feel. Despite the solid-looking exterior, you can actually get glimpses of the outside world from every room. A sense of privacy is maintained all thanks to the strategic placement of windows. This gives enough opportunity to see the outside world without excessive isolation.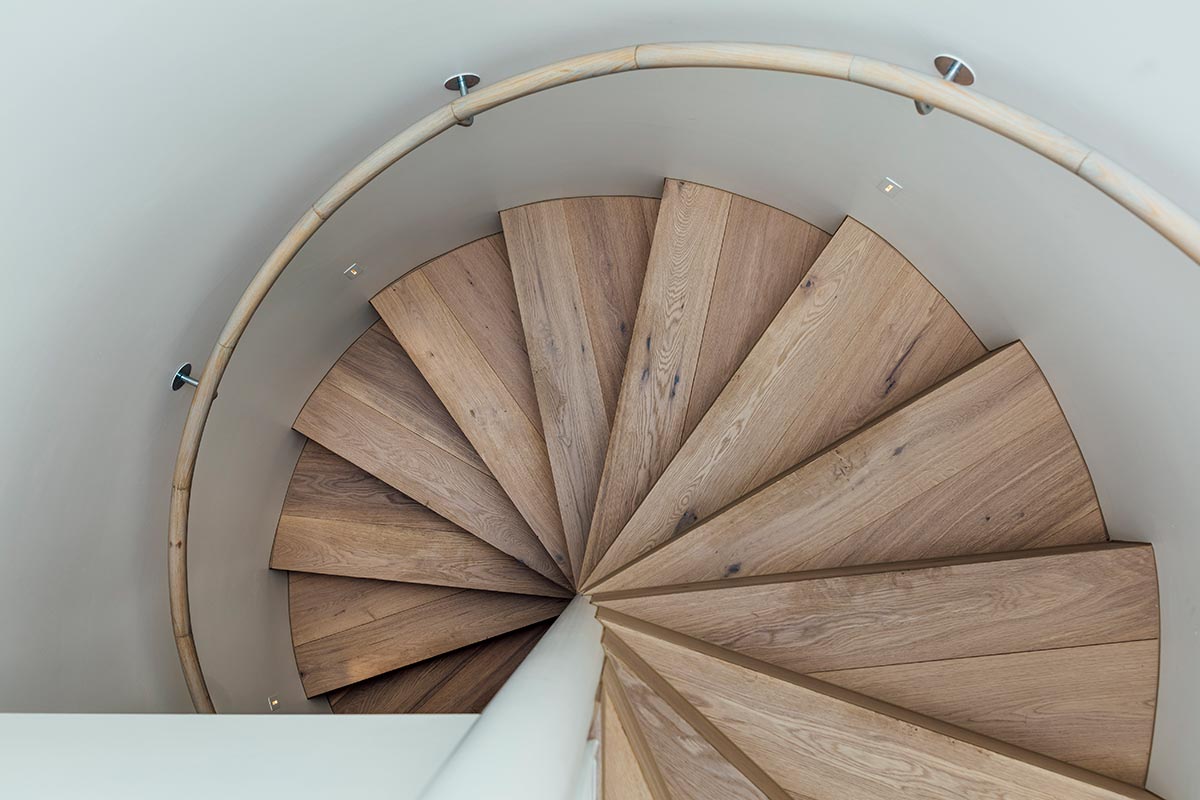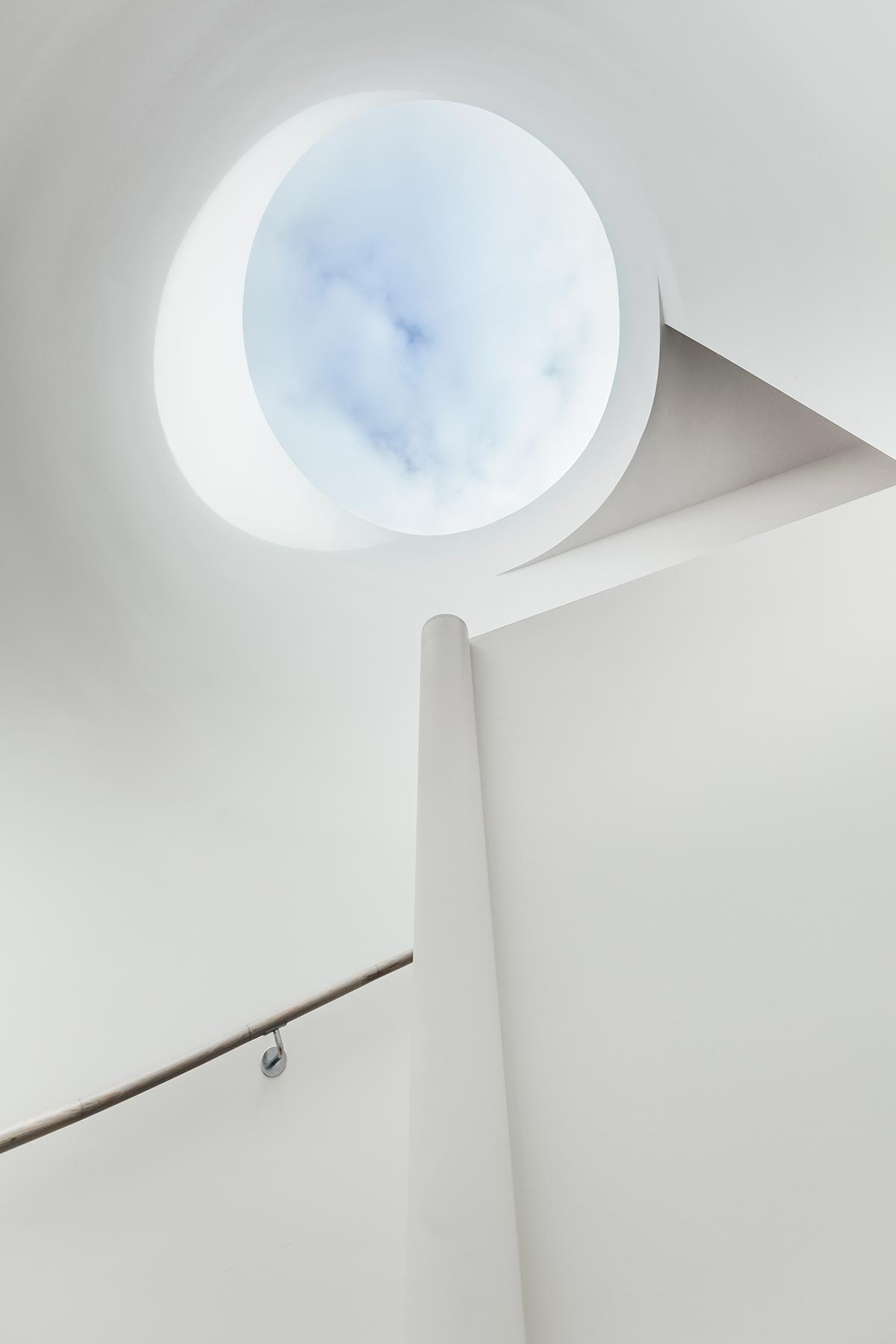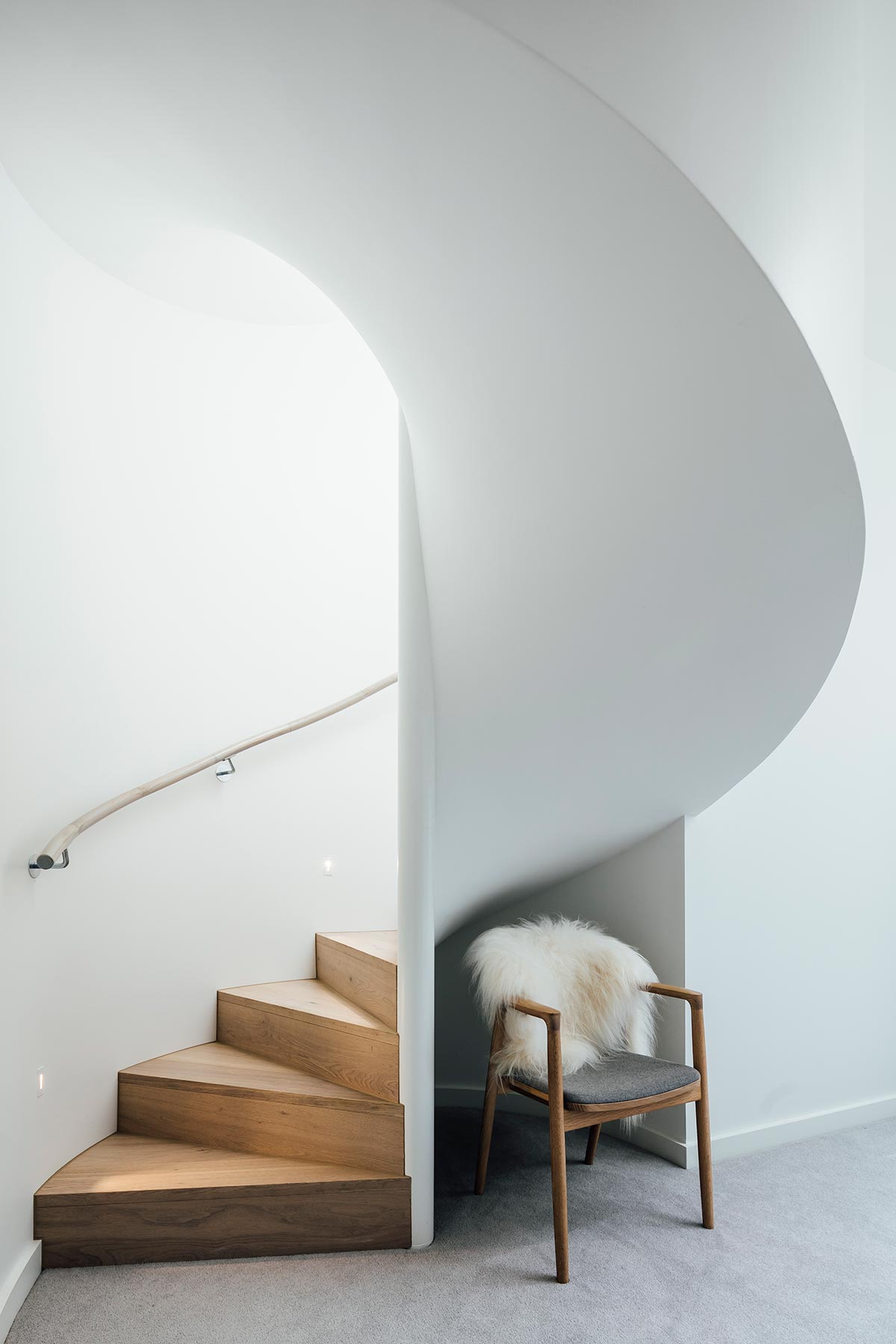 Throughout the entire penthouse, an evident simple palette of timber, natural stone and soft whites and greys creates a warm and relaxed environment. Pair this with cleverly designed and beautifully crafted joinery and you get an abundance of storage space where all the intended uses (reading, sleeping, working) are accommodated.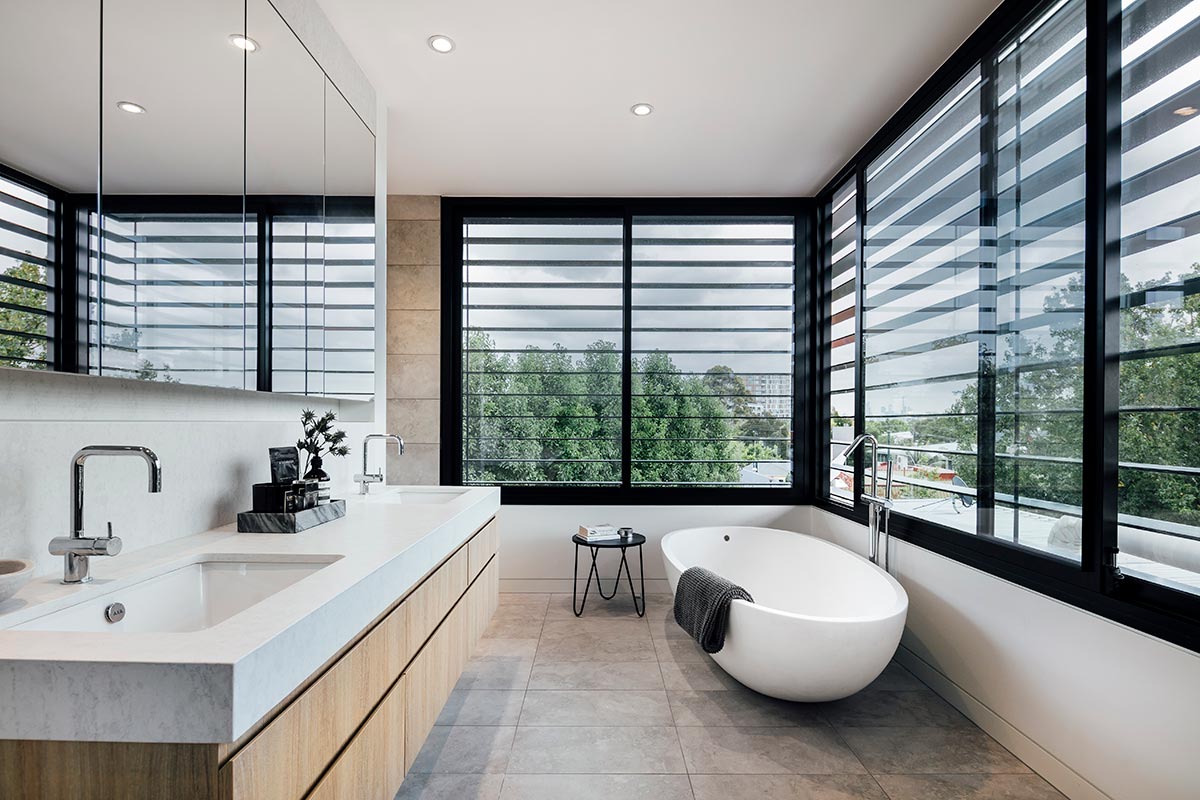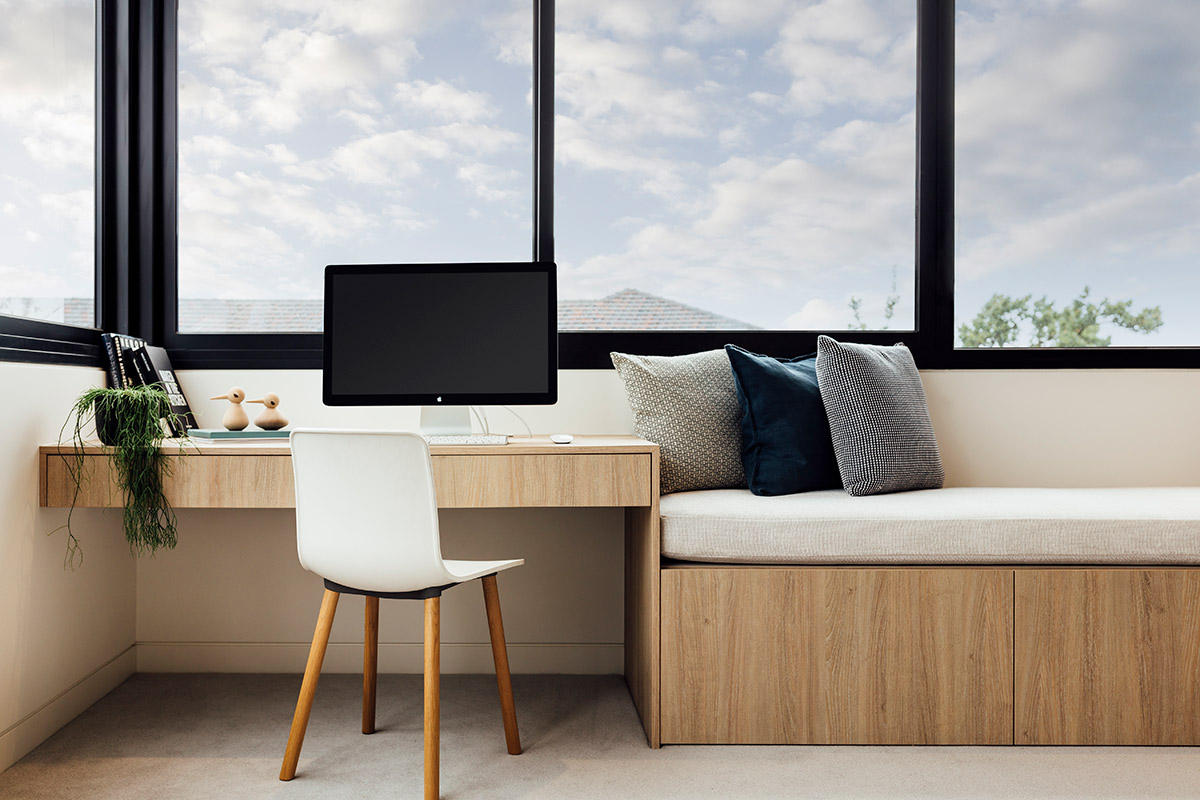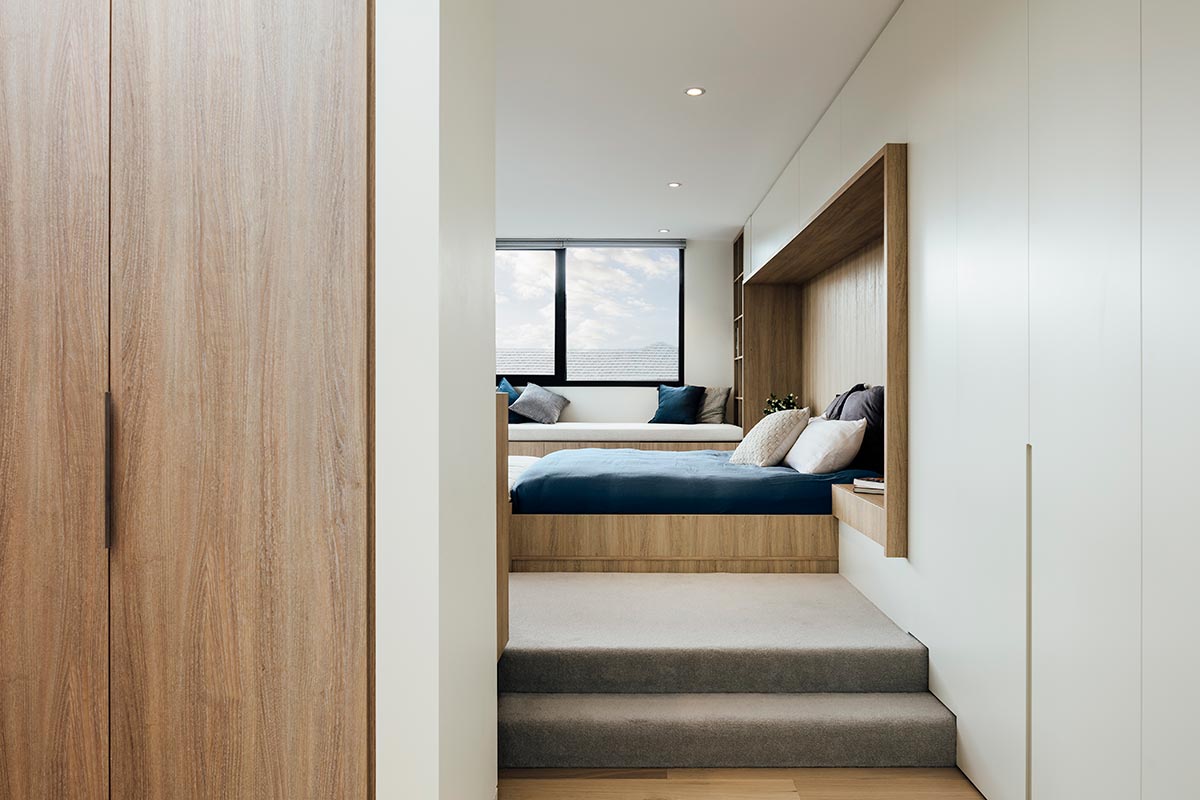 Truly, Armadale 4 is a project that the people behind its success should be proud of. From the way light floods through the house yet still maintaining privacy, to the retained old timber that was only slightly touched to look brand new, it takes detailed planning and clever design to produce this level of output.
House Project: Armadale 4
Architect:  Pleysier Perkins Architects
Builder: Mark Will
Location: Armadale, Victoria
Type: Renovation
Photographer: Michael Kai