Hampden Road House is a unique contemporary design of an 1850s former dairy in Battery Point, Tasmania. The home owners were transitioning into retirement and they wanted a design to inspire them to share time together while also having the space to independently engage with their interests. This informed Archier's approach to the relationship between the original heritage Georgian cottage and the new addition, a contemporary glazed pavilion. Join us on an intimate look inside this unique house to learn more about the owners inspiration for their new home.
Due to the heritage listing of the cottage, the pavilion needed to be discreet. A dark exterior and low-lying form hides the addition behind the cottage. Utilising the entire site the pavilion frames numerous courtyards which distribute the outdoor space through the home. Large floor to ceiling windows offers views, filtered by landscaping, through the courtyard to activities occurring elsewhere in the house.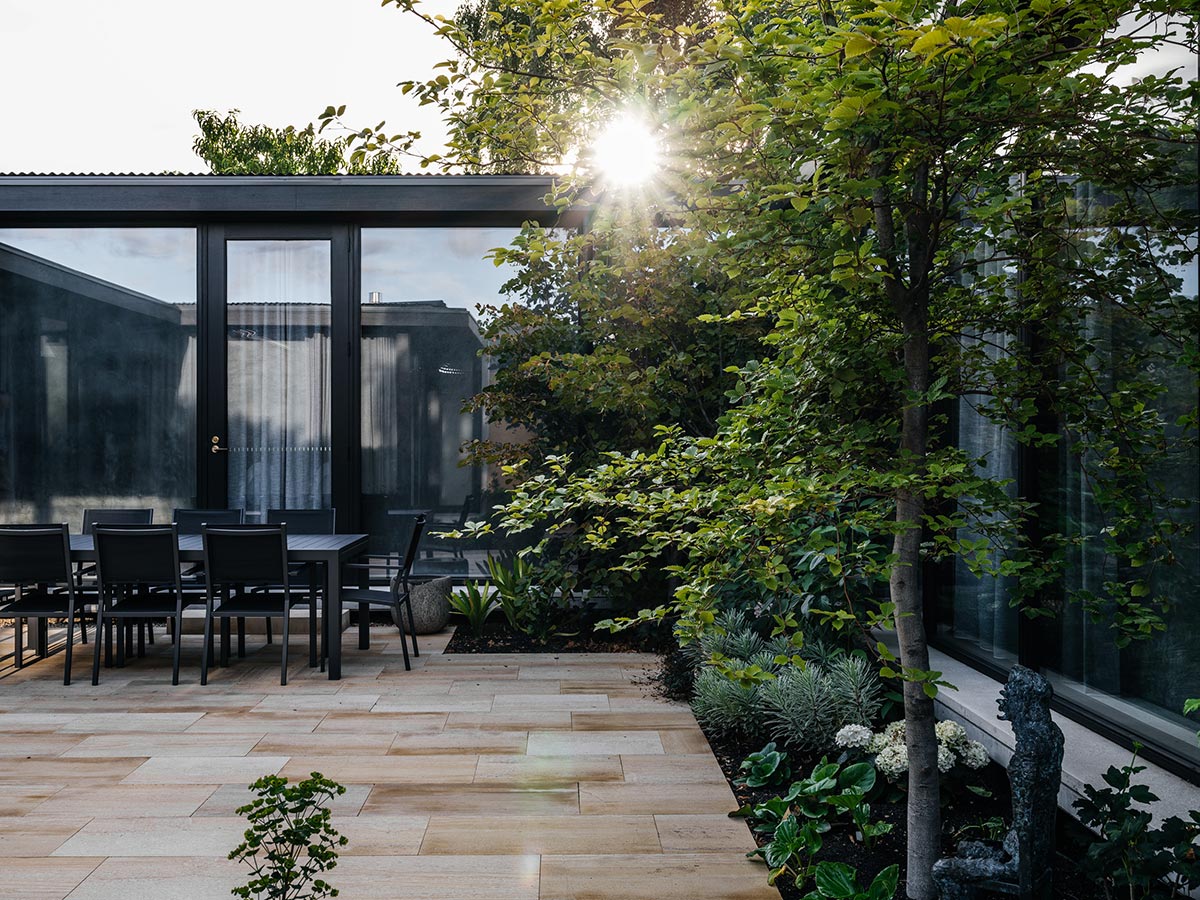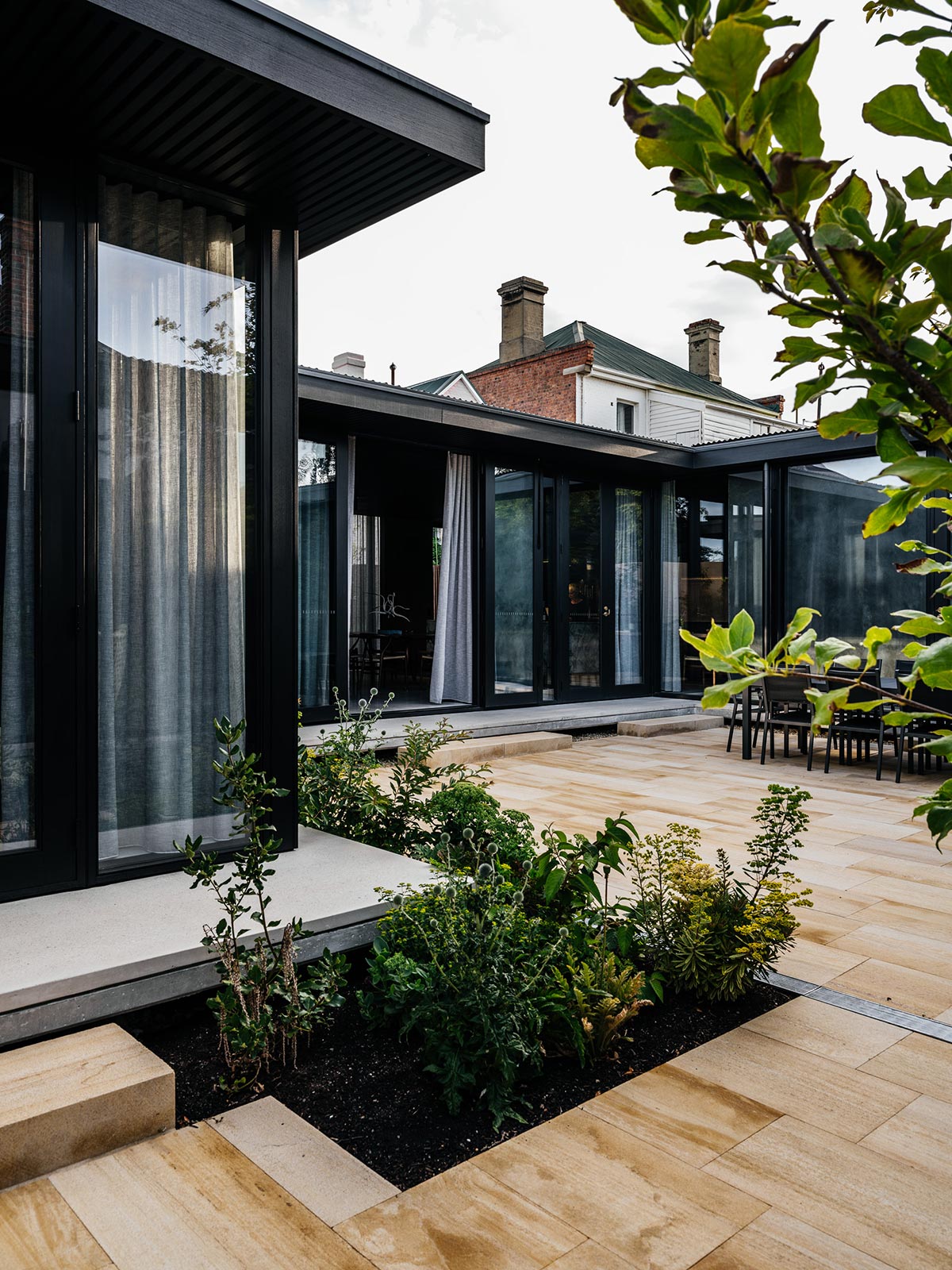 Continuous glazing wraps around the central courtyard, reflecting the landscape and neighbouring heritage homes. Semi-gloss rendered walls, set away from the courtyard windows, provide a backdrop for an impressive art collection, while sculptures emerge from moody alcoves, blurring the experience between home and gallery.
Consequently, the courtyard, the glazing and the walls create a semi-permeable veil allowing occupants to remain visually connected while engaging in their own pastimes.
Hampden Road house. Designed by Archier. Photography Adam Gibson

"How do you retire together? What does that space look like? It"s a very different house to a family home and revolves around two agents needing to have some sort of independence in a single dwelling. A lot of our conversations led to the idea of a veil that would sit between you and the other party, that progressed to the envelope of the building becoming a layered veil that added depth to views, which are filtered through glass, across the landscaped courtyard and back into the home." – Chris Gilbert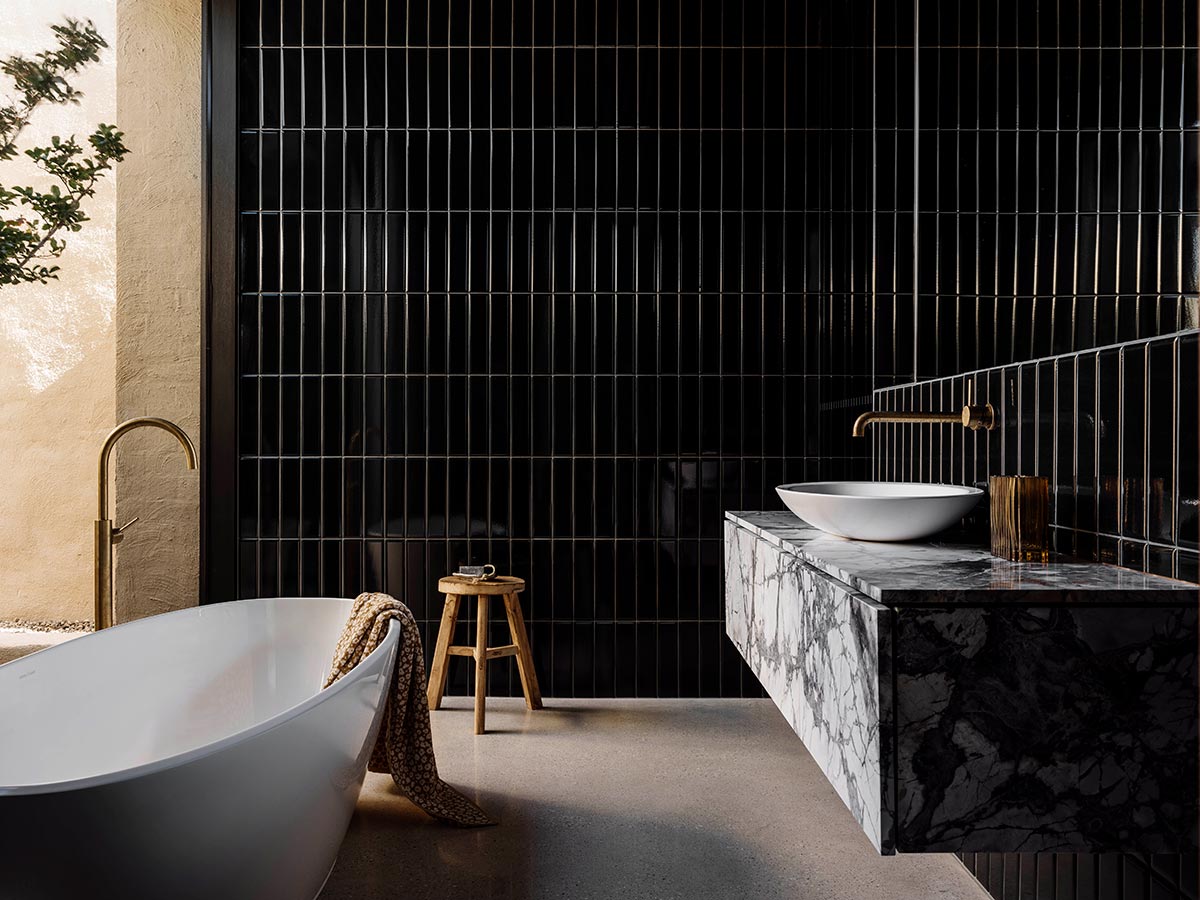 The historic significance of Battery Point reinforced Archier's belief in the importance of creating buildings that stand the test of time, informing a palette of durable natural materials of steel, timber, concrete, brass and stone. Thus, moving through the home, one experiences both the old and the new, with the continuity in the materiality creating the sense that though everything is different, everything is connected.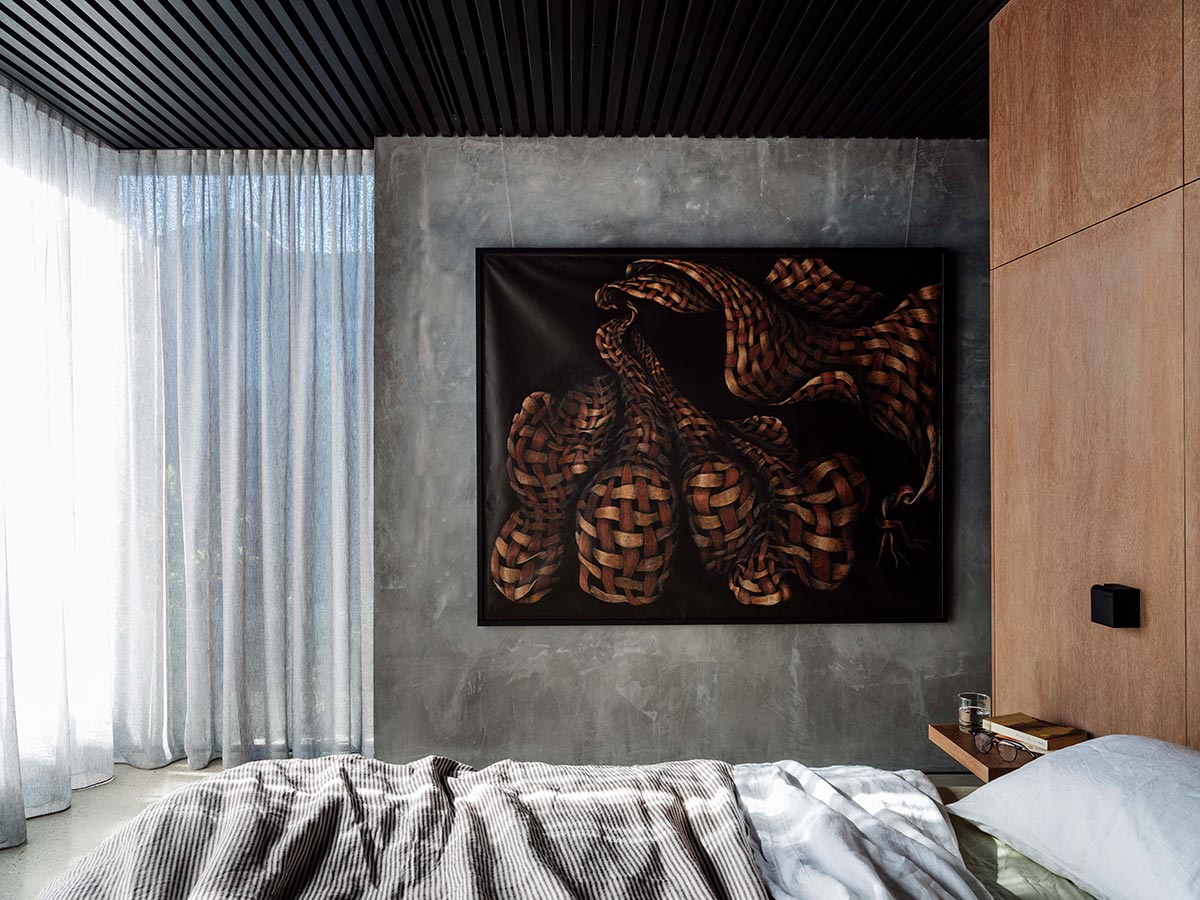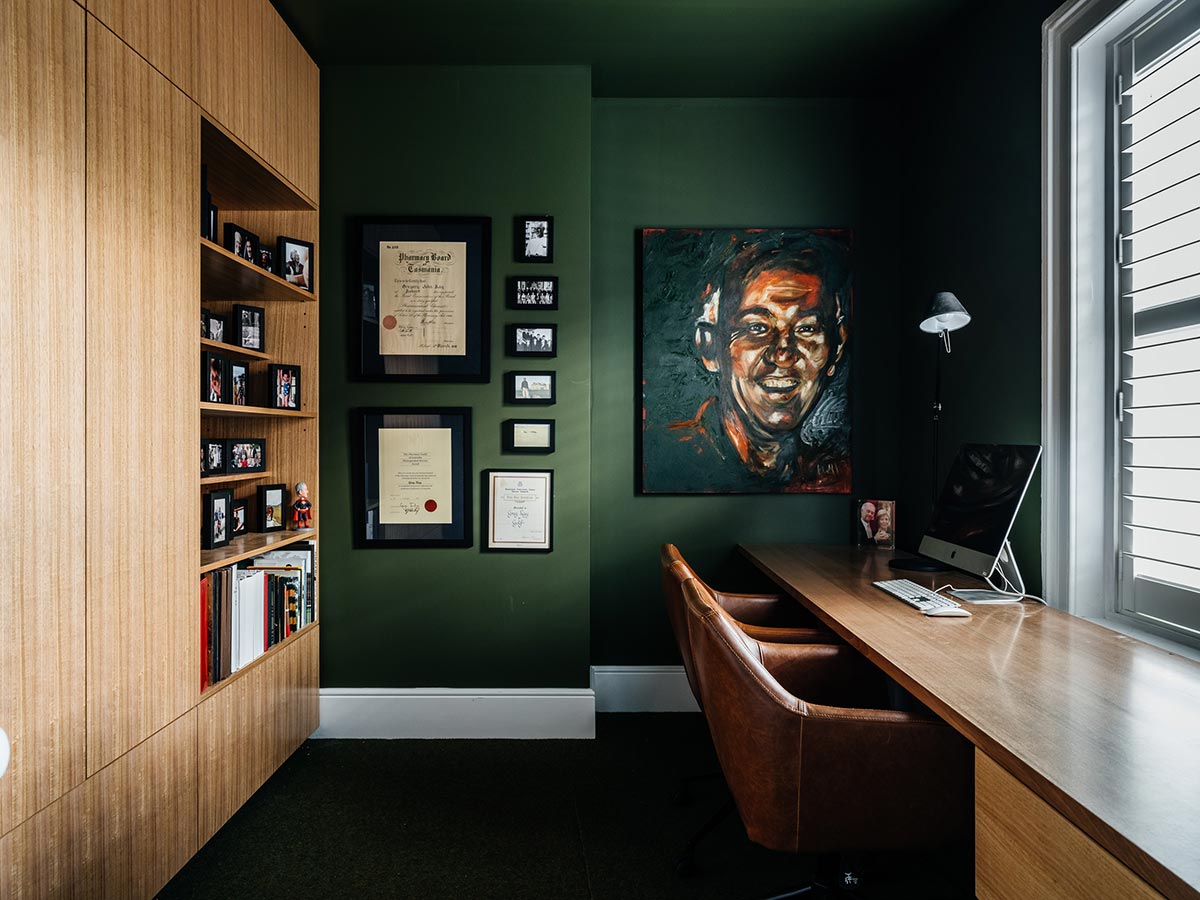 Want even more? Watch the Let Us In Home Tour of Hampden Road House for the full walkthough.
Video presented by Lucy Glade-Wright
Cinematography by Jonno Rodd
Produced by Hunting for George
Location: Battery Point, Tasmania / Lutruwita