Summer Hill House by Annabelle Chapman Architect is a contemporary reinterpretation of an old Victorian cottage in Sydney. The brief was to retain the main section of the timber Victorian cottage for use as bedrooms and demolish the rear section of the house with the idea of adding the Living areas, plus a Master Bedroom suite to an upper level. Let's have a look at how the team transformed this Victorian home to a fine modern abode.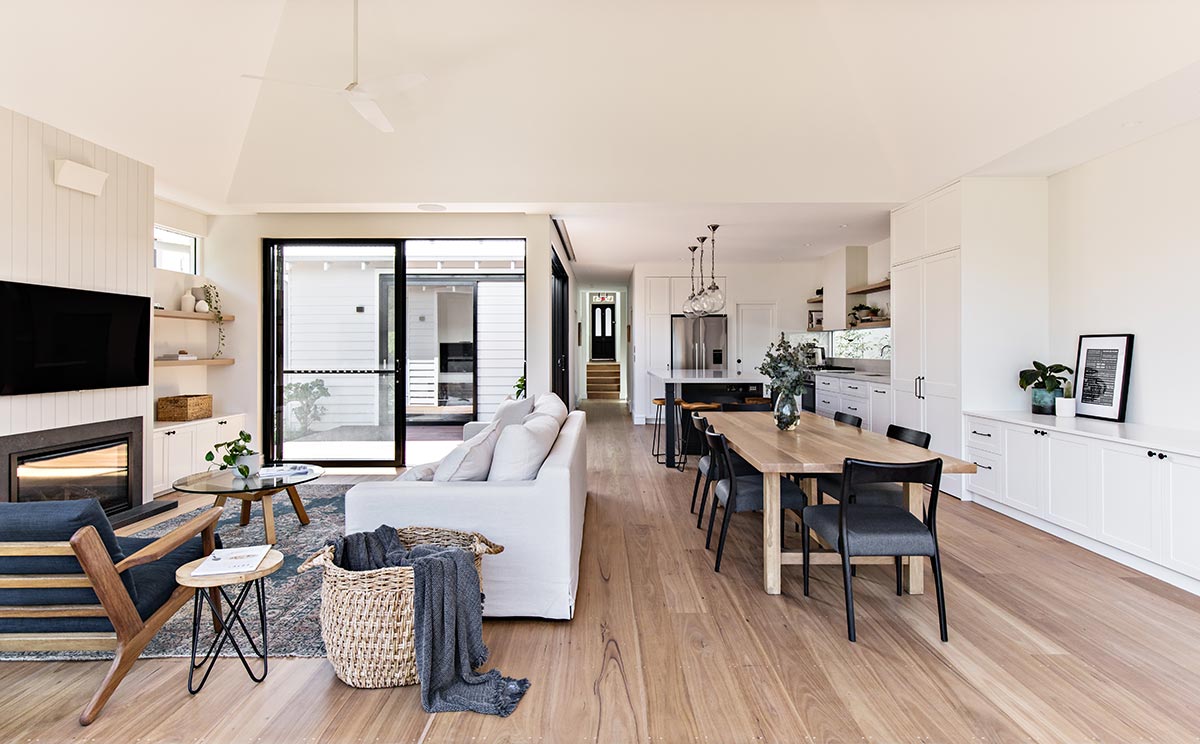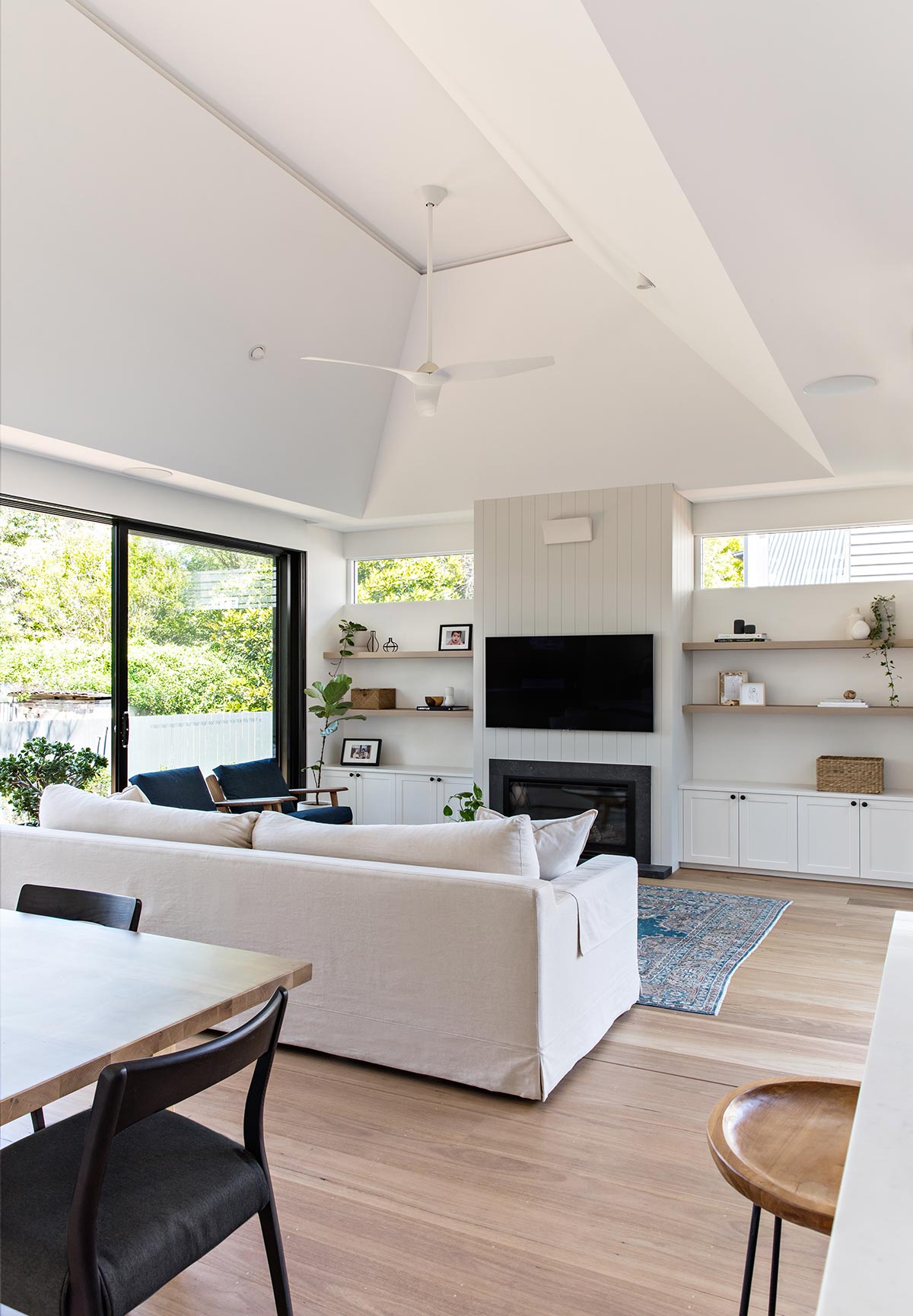 "The owners bought this cute but very dilapidated timber Victorian Cottage in 2017. The four front rooms and the hall of the cottage were retained as bedrooms and a bathroom, with the rear 'lean-to' section of the house removed to make way for a new wing housing the Living Rooms, Kitchen, Terraces, plus Laundry and Butler's Pantry. The new wing kept the cottage proportions and vernacular of the existing house, respecting the local Heritage Conservation Area and is barely visible from the street." – Annabelle Chapman Architect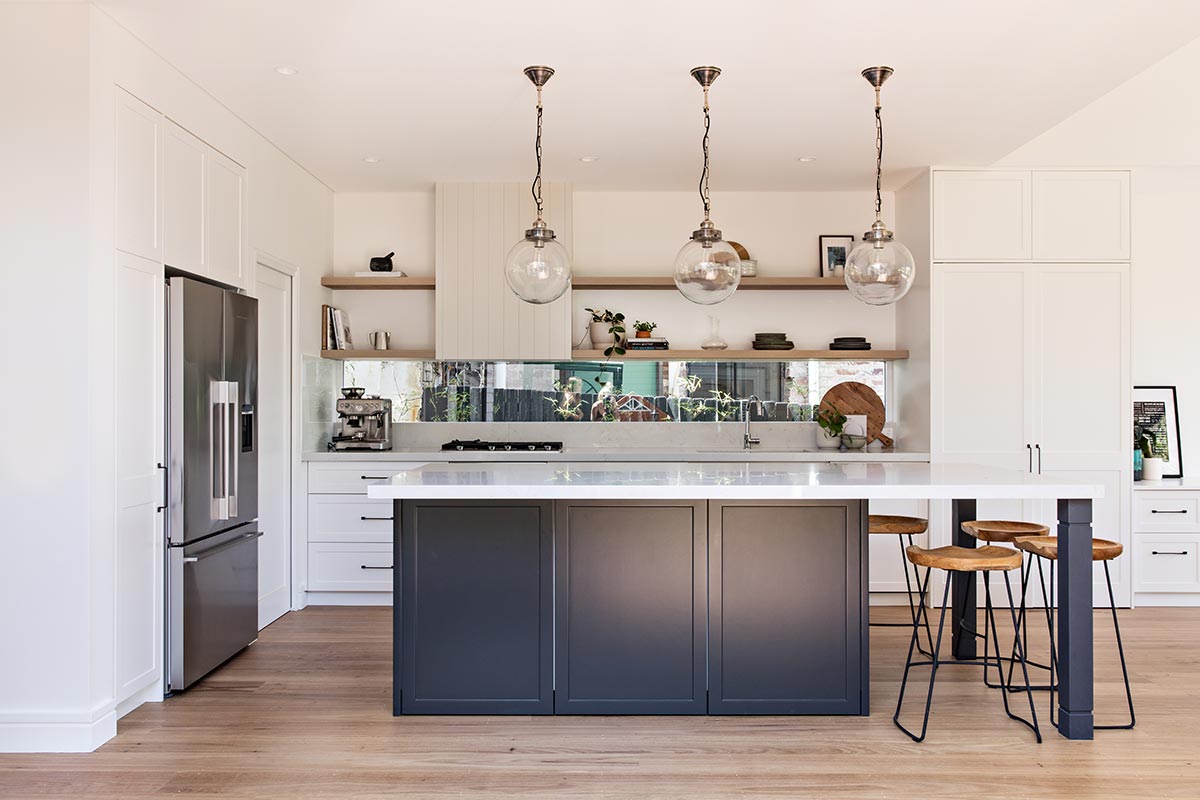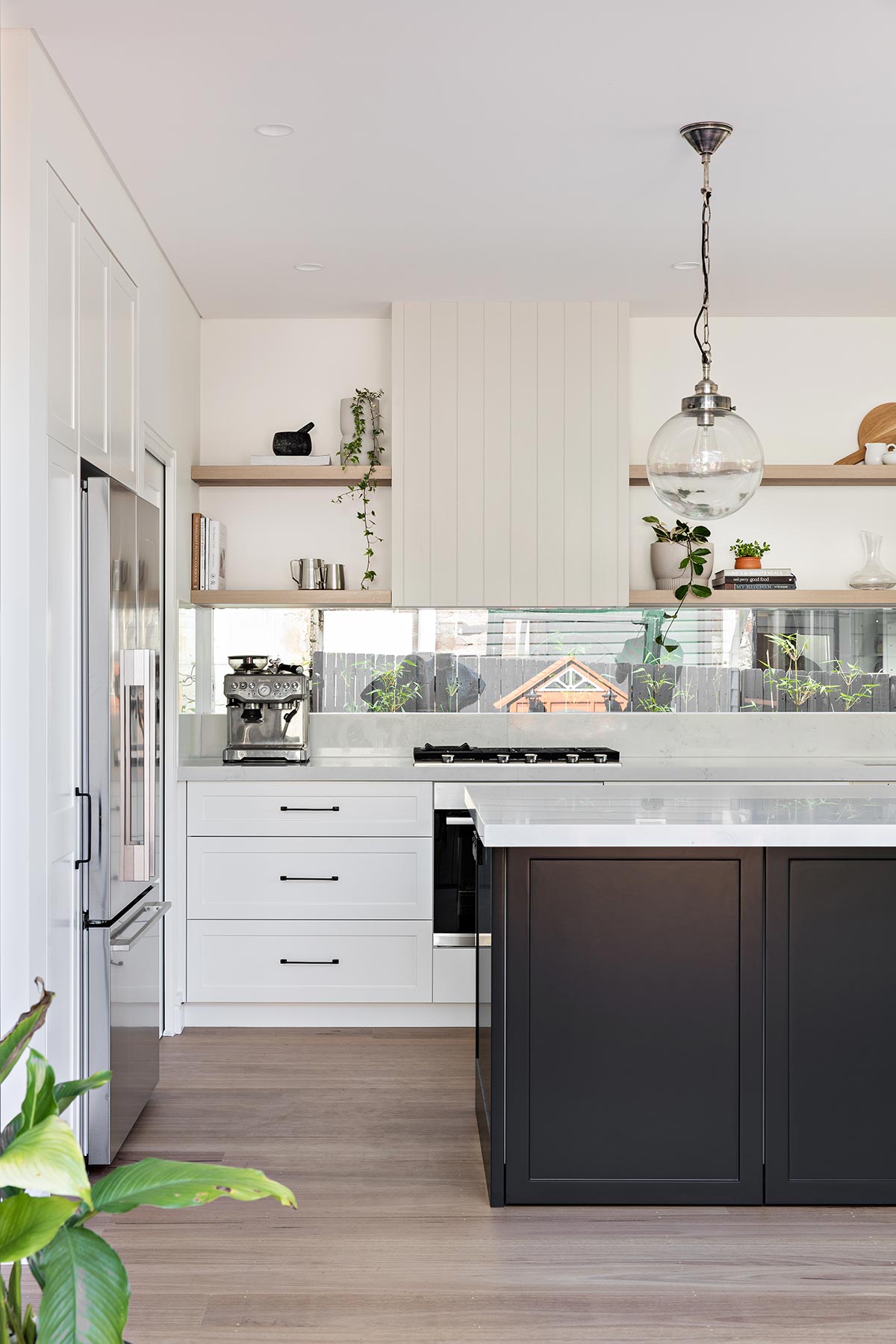 The house opens with a predominantly white interior that seamlessly connects the walls to the ceiling, allowing more light to flood the entire space in addition to the natural light from the glass panels that open up to the outdoors. The dining space across the living area is divided by an accompanying kitchen area that's open enough to showcase a more expansive look. Materials are generally kept simple, honest and raw.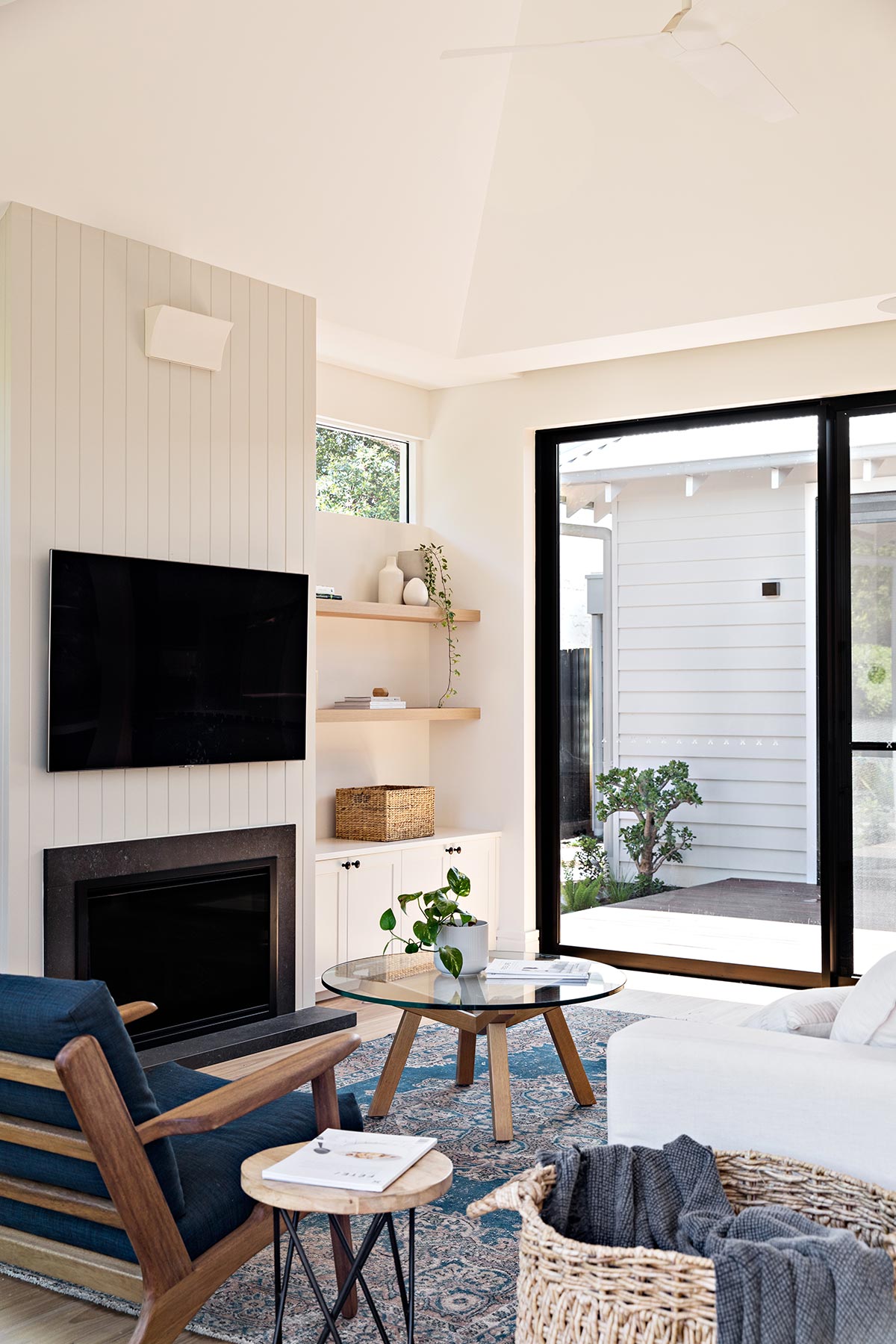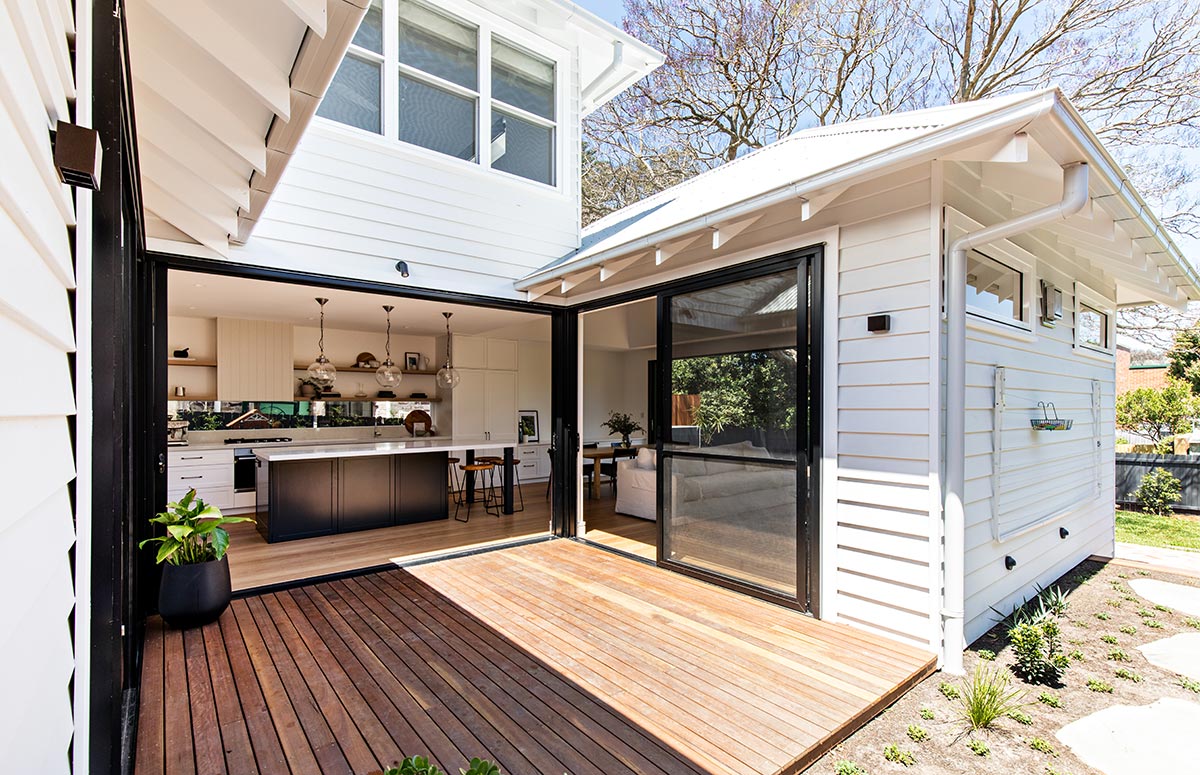 "The Master Suite including a bedroom, bathroom and wardrobe were located above the Kitchen and Pantry, allowing the Dining and Living Room below to have a vaulted cathedral ceiling. As the rear of the property faced south, a courtyard in the centre of the house was created to allow the northern sun to penetrate through to the Living Rooms and Kitchen. A large jacaranda tree is visible from all the Living Rooms and the Master Bedroom and creates a purple carpet across the lawn in November!" – Annabelle Chapman Architect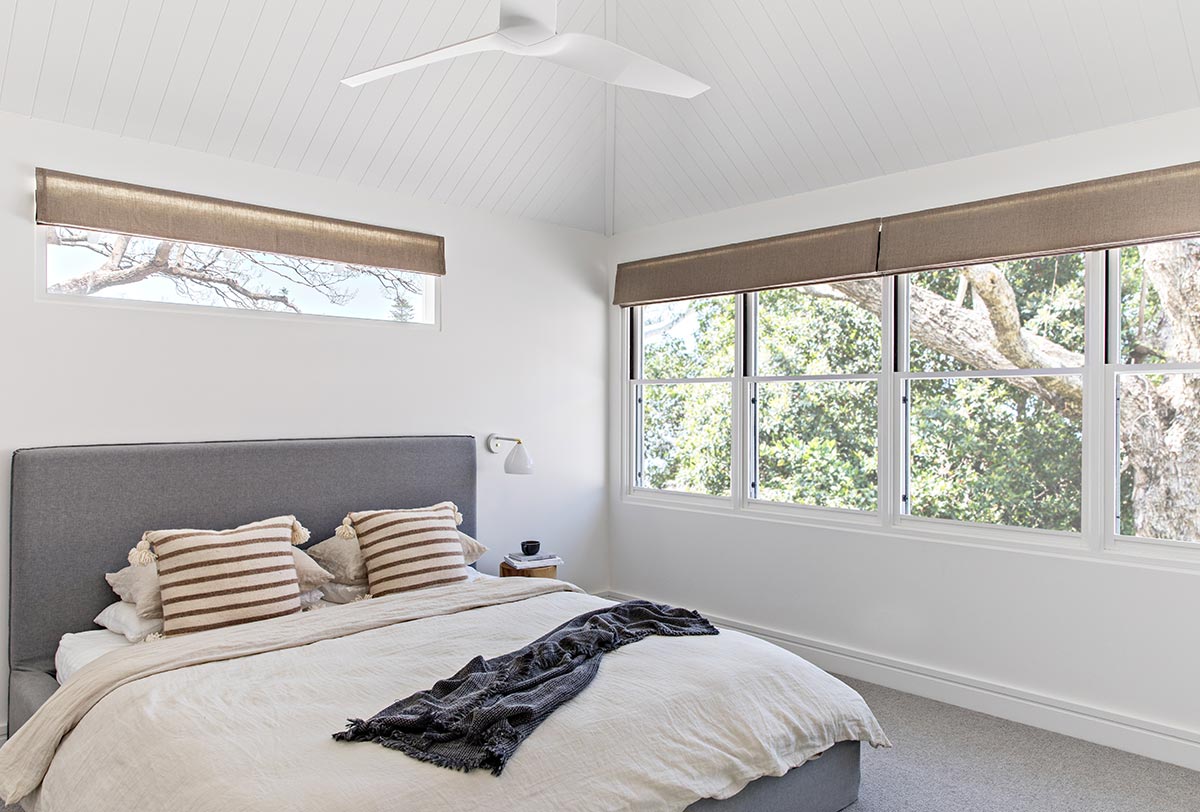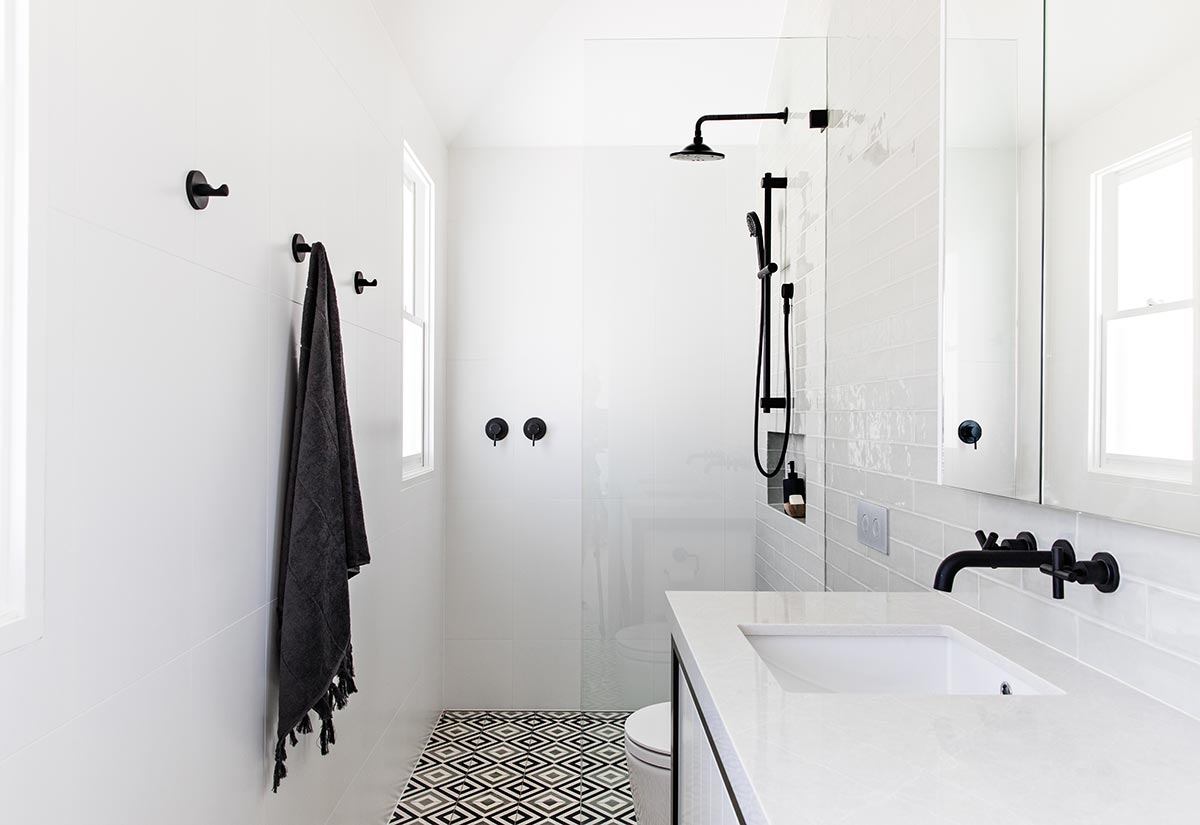 While the rest of the areas in the Summer Hill House are already kept cosy to make anyone feel more at home than elsewhere, it extends a generous amount of warmth to the intimate walls of the bedroom. The levels of the contrasting materials have found their balance in the personal spaces, allowing just the right mix of dark and light elements.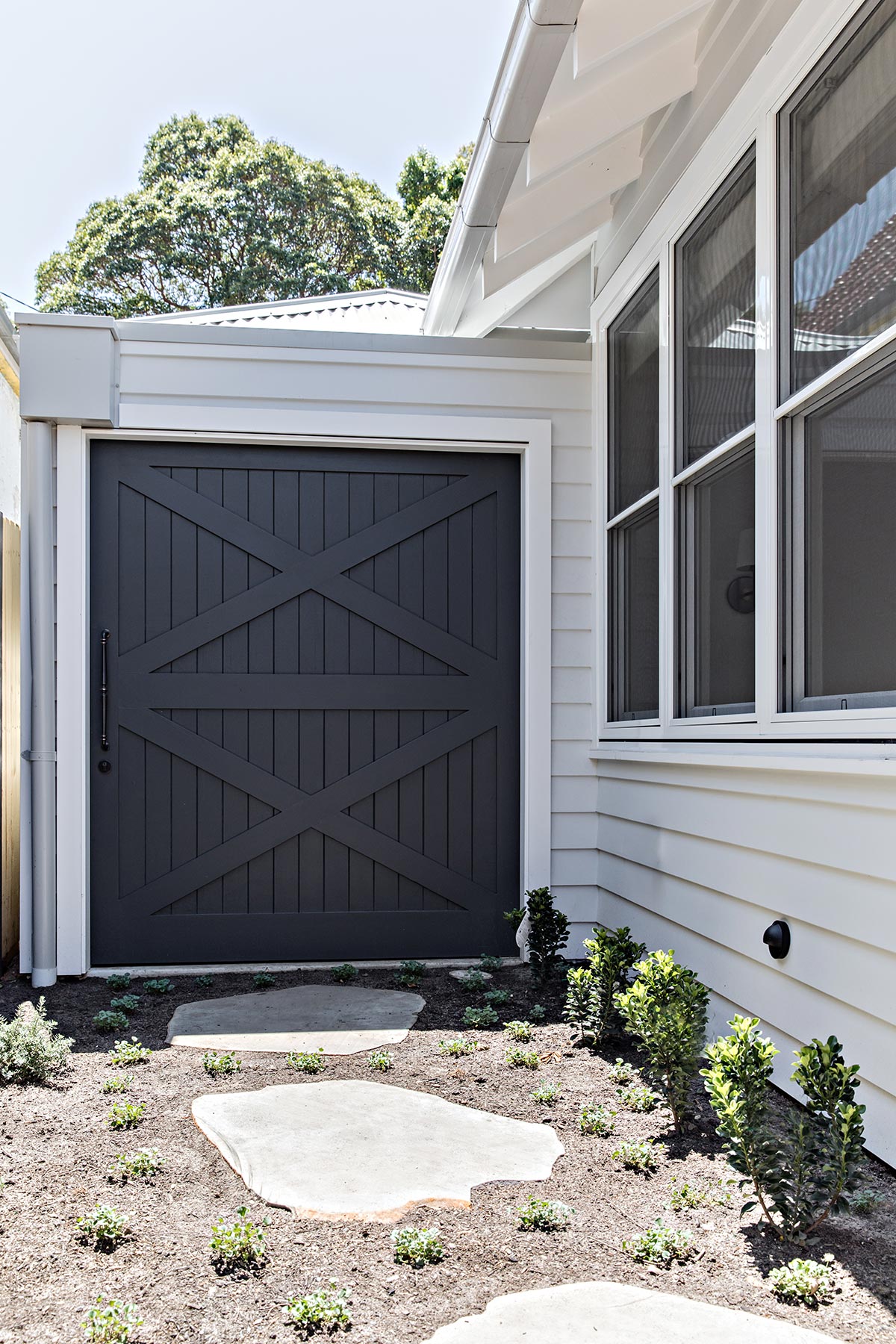 Every corner of this home has been considered, with storage maximised throughout. This modern renovation has given this old dame new life as a contemporary family home, not only embracing and celebrating its past but also welcoming the future. And the future sure does look good!
House Project: Summer Hill House
Architect: Annabelle Chapman Architect
Builder: Reno Tech Building
Location: Sydney, Australia
Type: Renovation
Photographer: The Palm Co