St Kilda House by Modscape ticks so many boxes – generous living spaces, an open-plan kitchen-living room and large outdoor areas for relaxing or entertaining. The design is modern with clean lines and an uncluttered feel which provides a sense of calm in the busy city of Melbourne. Let's take a closer look…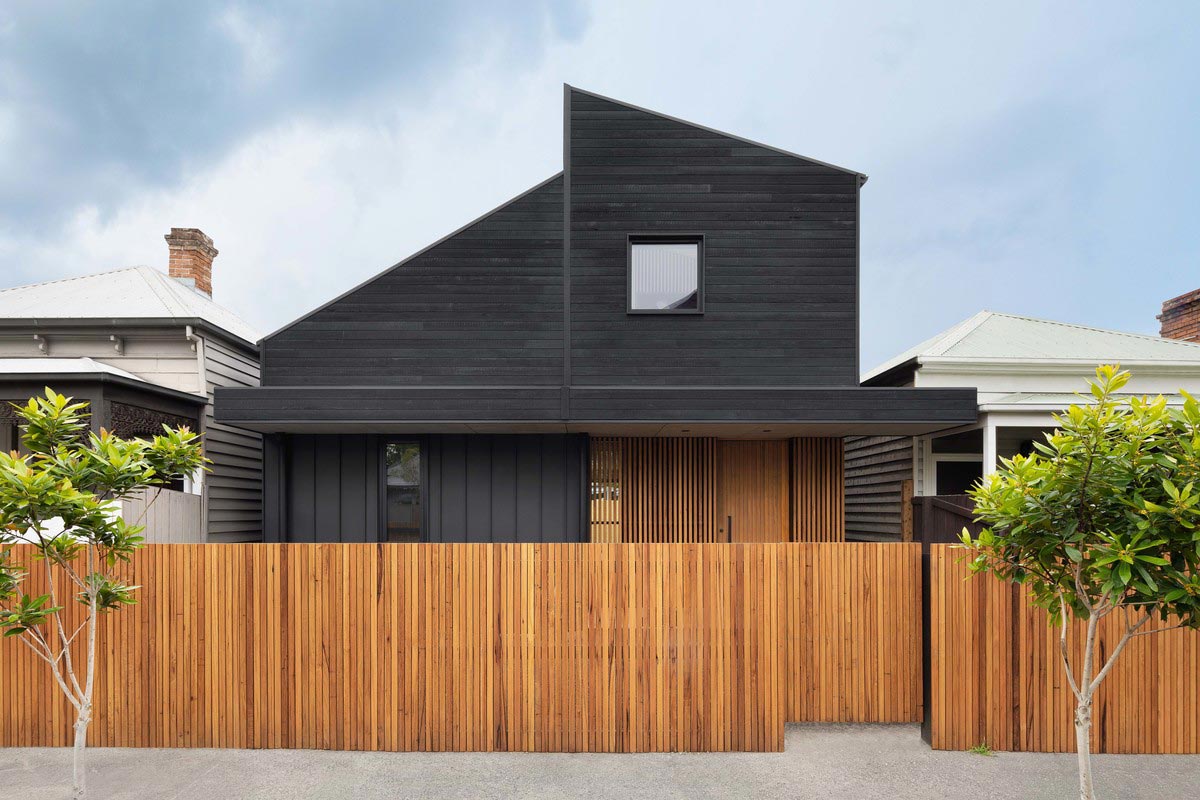 Due to the site's orientation, the living area faces south, which is less than ideal for receiving optimal sunlight. To overcome this challenge, Modscape's architects specified skylights and highlight windows that opened up the home's living space and allowed ample natural light to enter throughout the day.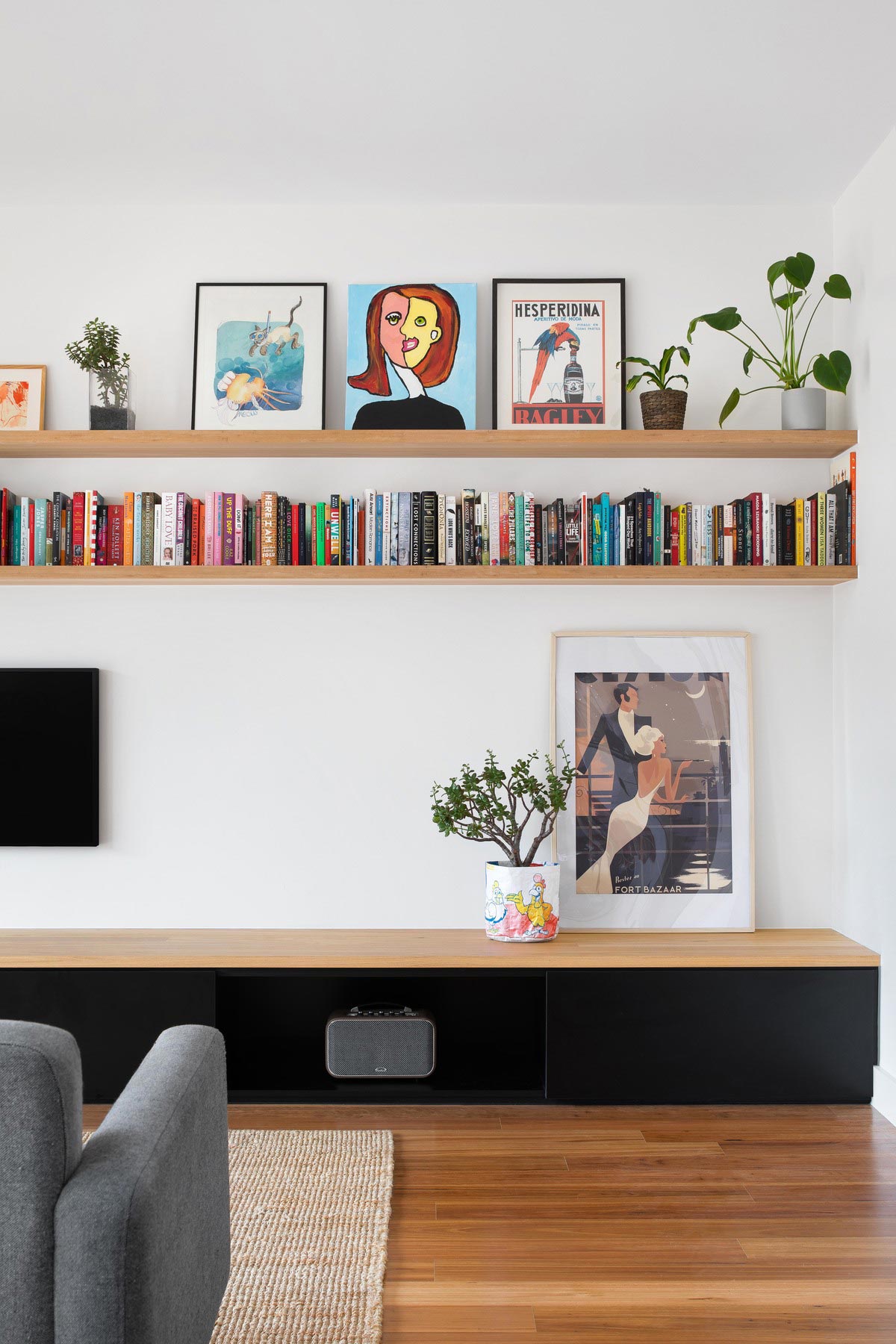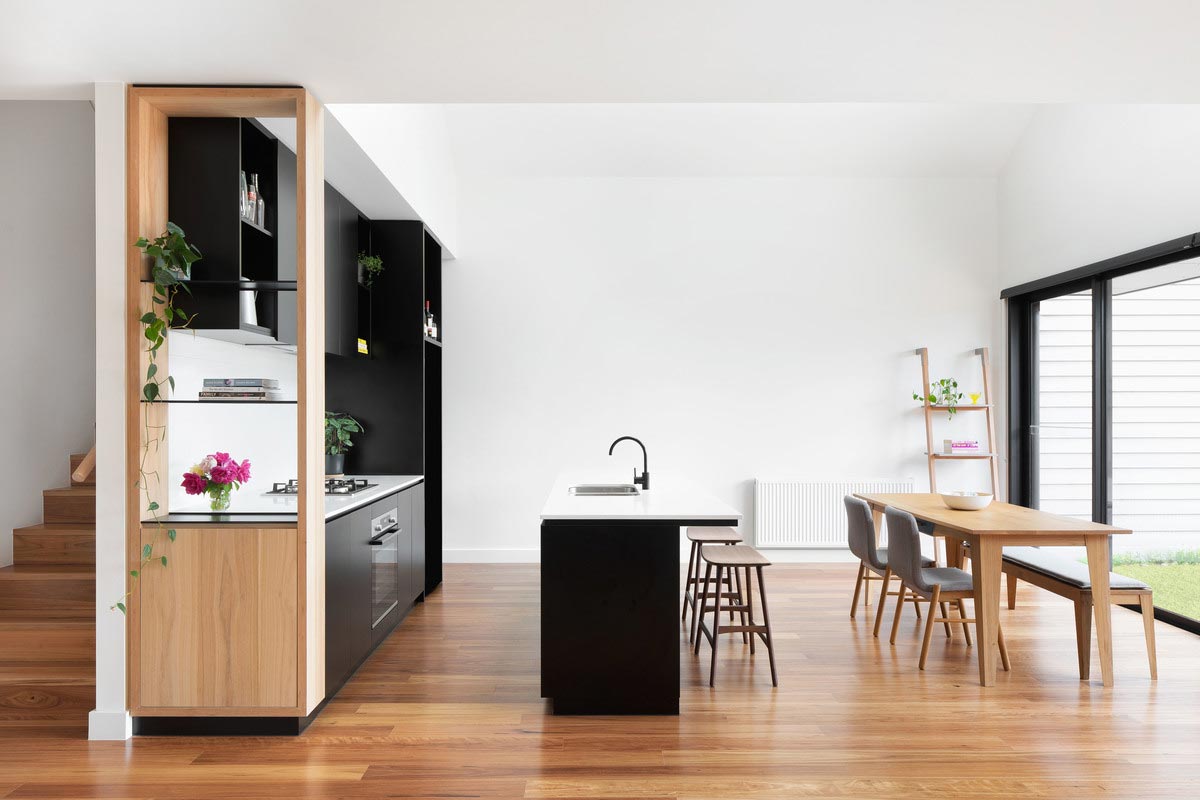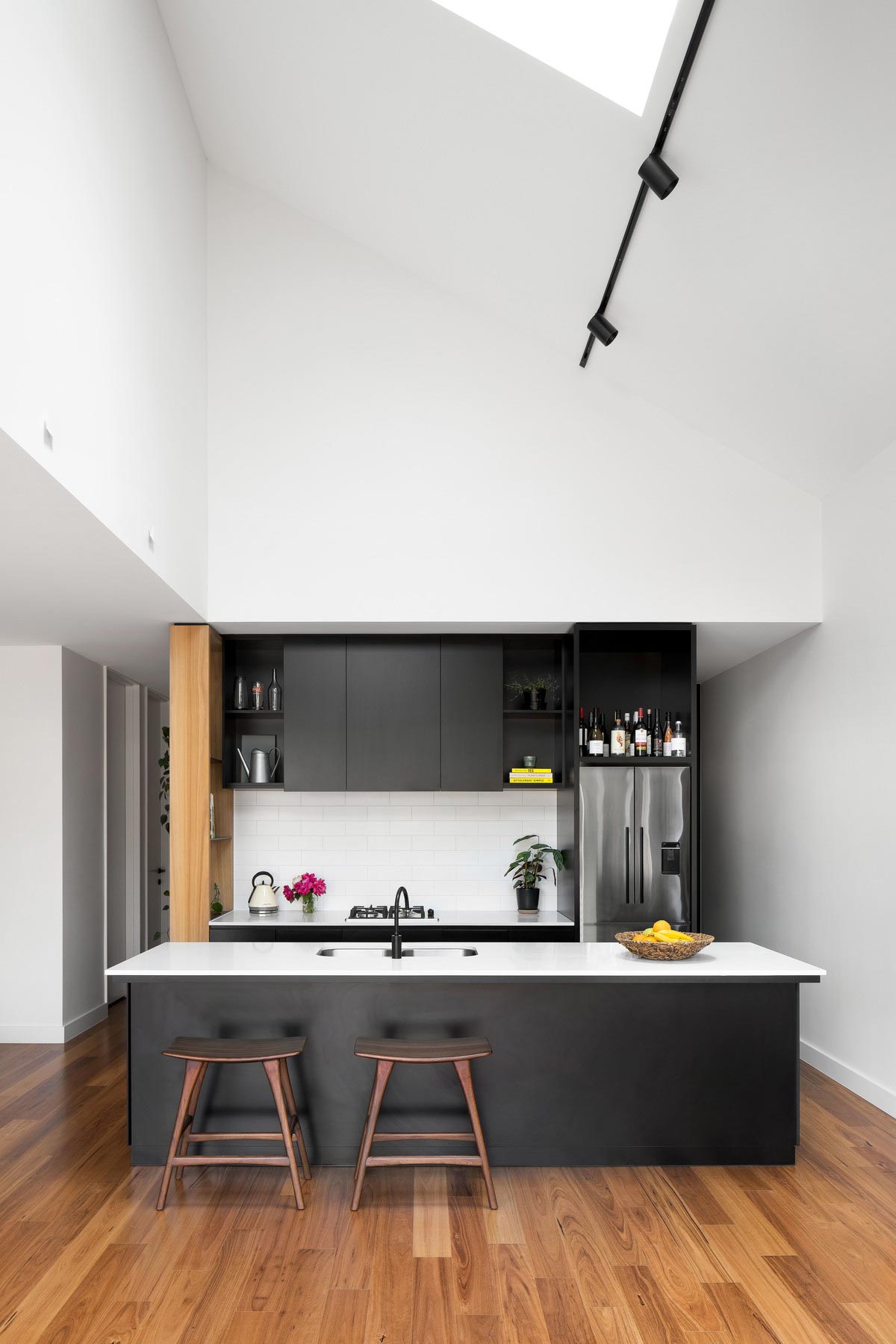 An open plan kitchen, living room and dining area with double-height ceilings creates an incredible sense of space and opens up the home. The spacious kitchen is a melding of form and function, with plenty of storage space and a design that's easy to cook in. The ground floor has plenty of space for entertaining guests or just enjoying time with family.
The living area includes a bench that acts as a storage space and seating area, doubling as a place to host dinner parties, drinks and movie nights. On the kitchen bench and within the cabinetry, bespoke timber shelving softly defines the space, adding light and extra storage. . Blackbutt is seen in the floorboards and joinery details, adding a warm feel and an air of calm.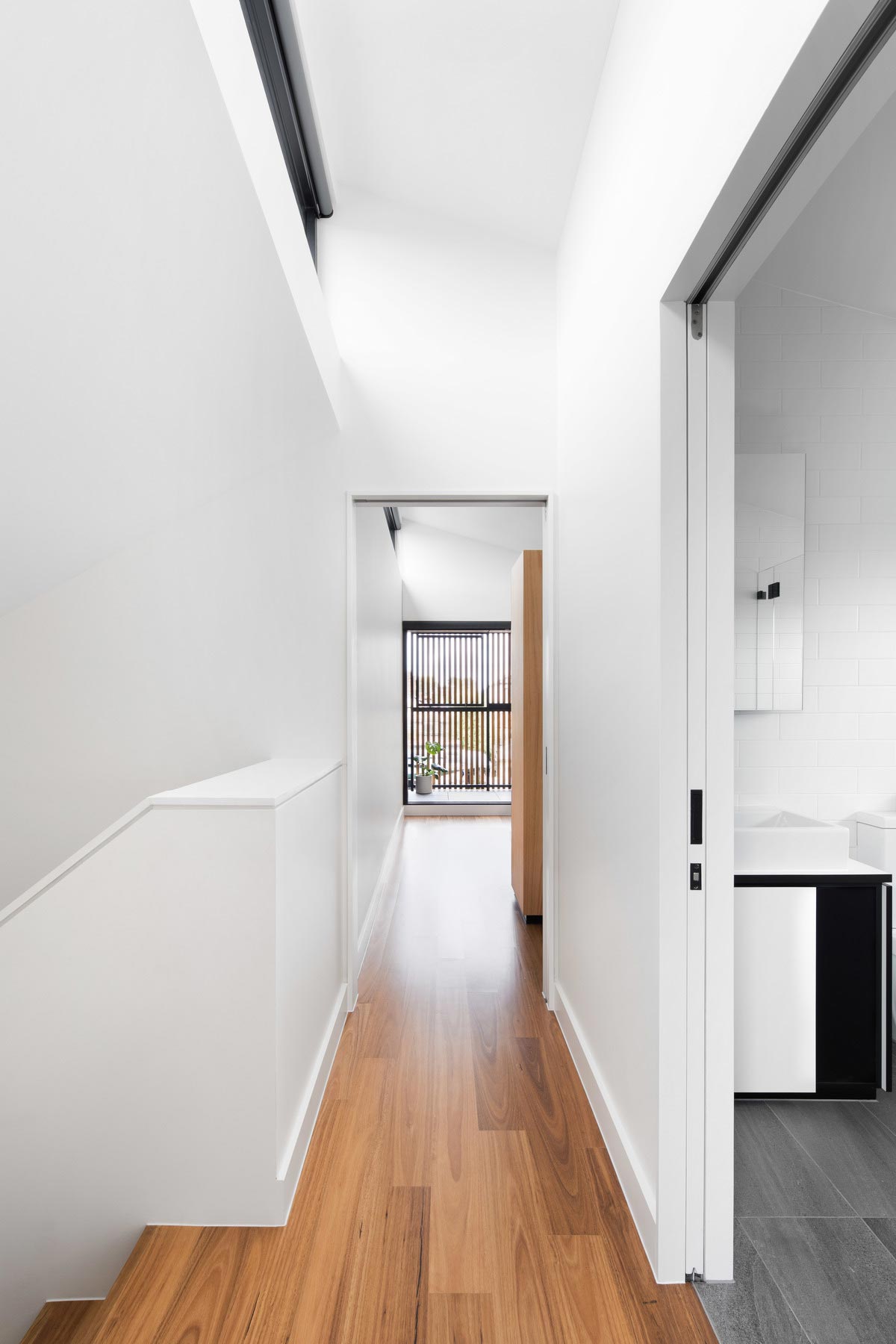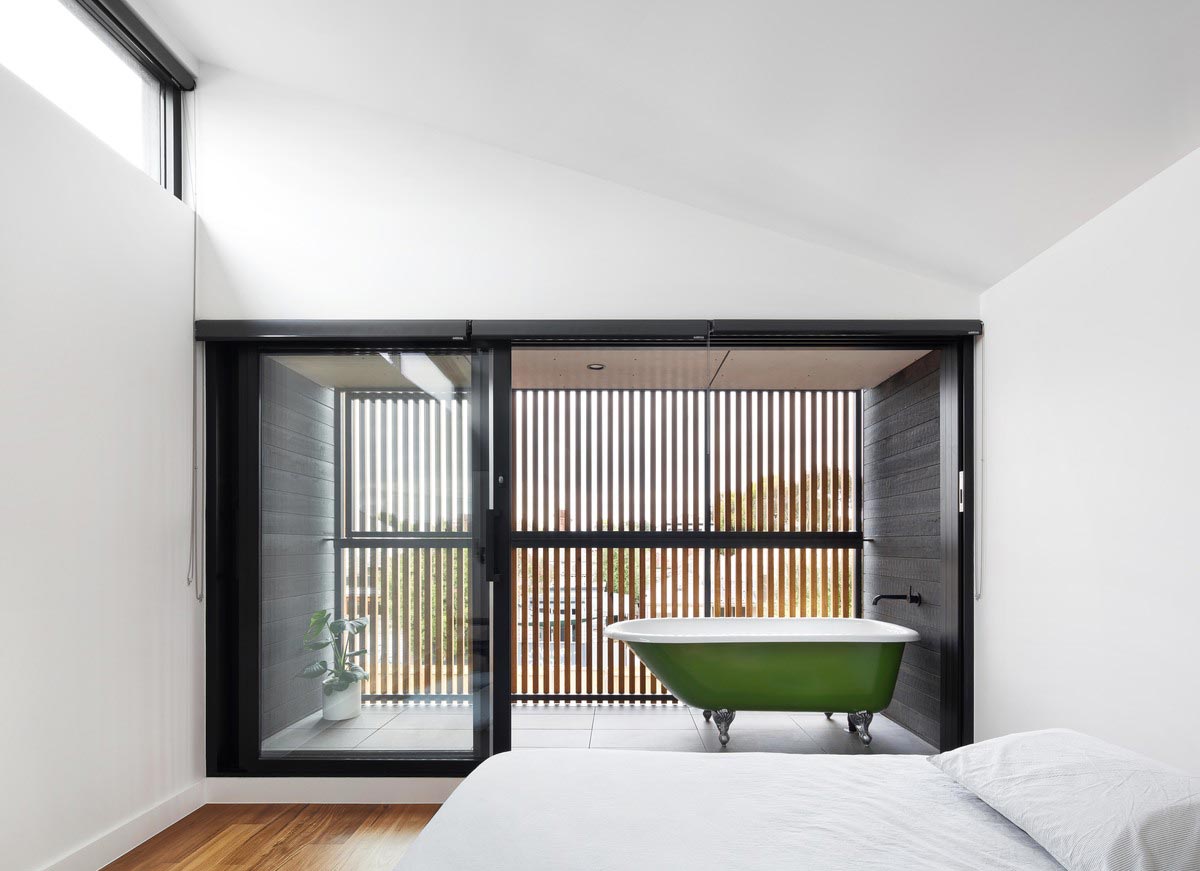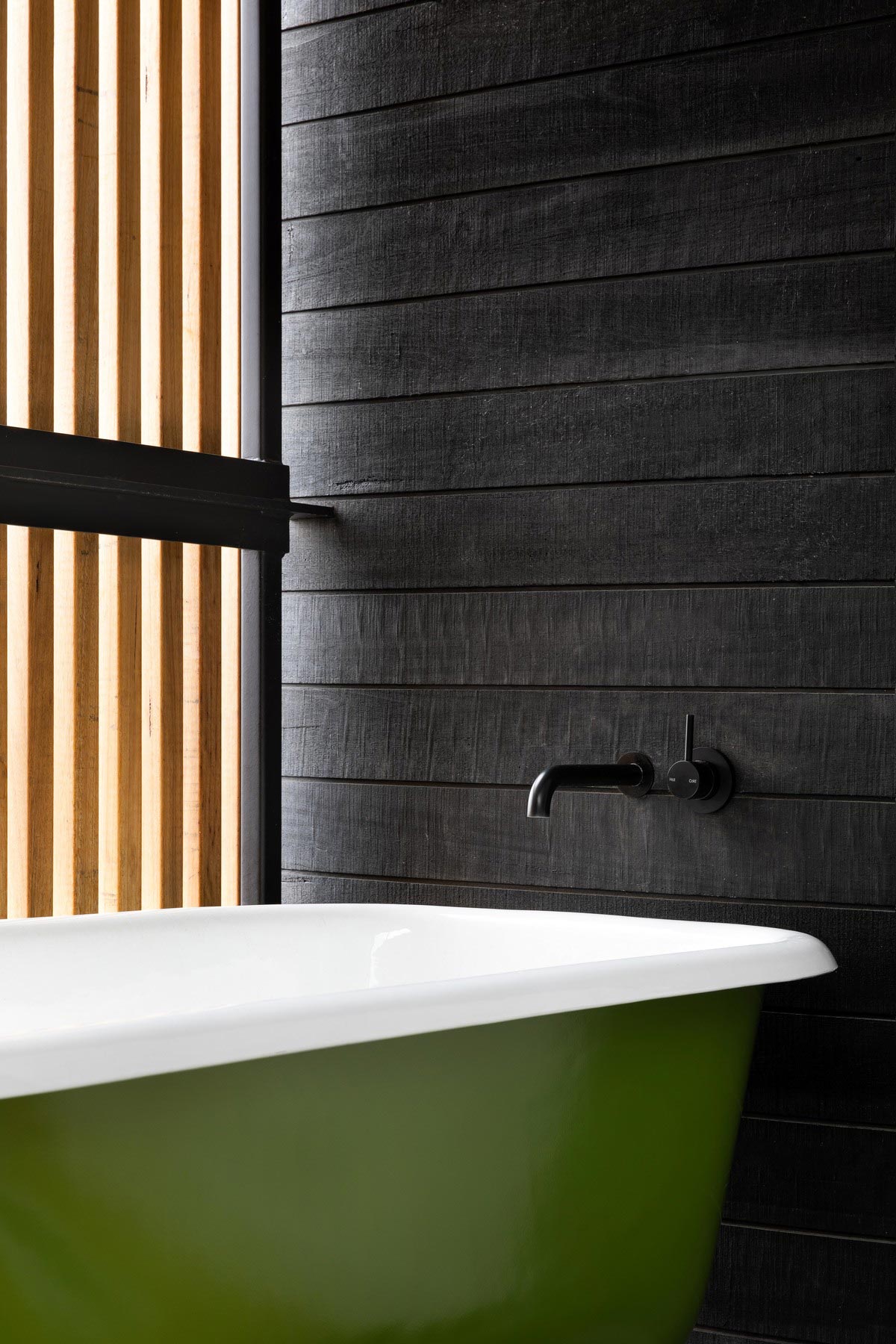 On the upper floor of the home, two bedrooms and a bathroom are included, along with the client's favourite feature – an open-air clawfoot bathtub. Blackbutt timber battens surrounding the bath outside the master bedroom give it privacy while also letting in light and air for that luxurious experience of soaking outdoors.
Built on the foundations of timeless architecture principles such as symmetry, balance and proportionality; St Kilda House will be able to stand the test of time in style and function. This house captures what it means to live comfortably while still maintaining an air of elegance and simplicity, and provides all that you could want from a good family dwelling.
Project: St Kilda Home
Architect: Modscape
Location: Melbourne, Australia
Type: New Build
Photography: Emily Bartlett