Creativity has always been a huge part of Fleur Woods' life; both her travels and living in New Zealand surrounded by nature, have influenced her practise and aesthetic.
Born to British parents in Asia, Fleur's family immigrated to New Zealand in 1988 from Hong Kong. Fleur was born in Brunei and believes there's definitely an Asian influence in her work.
"I often think the subconscious colour palettes that inspire me could have their origins in the Stanley Markets in Hong Kong." – Fleur Woods
After a stint in the corporate world in her 20s, Fleur pressed pause to have her daughters. Fleur Woods Art began in a tiny spare room in Nelson, New Zealand around 2014 and slowly but steadily grew into a full-time art practise, taking many forms over the years.
During the early years, Fleur developed her unique process of stitched painting through experimentation in the studio. As a self-taught artist, her skills have been refined through hours of practise.
For the past six years, Fleur has been working as a full-time artist creating work for exhibition, commissions, print collections and teaching across New Zealand and Australia. Originals and limited edition prints are collected around the world and Fleur teaches workshops on both sides of the Tasman.
"Sharing my process is such a joy and as much as I can, I travel to encourage others to find their creative happy place and relax through stitch, colour and fibres." – Fleur Woods
George Takes Twelve
1. Pleasantries first… Tell us about who you are and what you do?
Fleur Woods, 40. Full-time, self-taught artist, teacher, mother, wife and all the other hats working creatives and Mums wear. My work has evolved over the past six years while creating full time in the studio to be a process that I describe as stitched painting. Think contemporary embroidery, mark-making directed by the mind of a painter. My pieces are layered, intricate, slowly stitched labours of love that celebrate texture, colour, textiles, fibres, and nature. We live rurally in Upper Moutere at the top of the South Island, New Zealand, surrounded by farms, vineyards and orchards.
2. What's something you do every day?
Walk the dog
3. What's been your favourite moment so far in your career?
So many good moments. I'm so grateful for all the many leg ups along the way. One that stands out was March 2017 when then Style Editor of Inside Out Jessica Hanson sent me an email out of the blue to create a piece for a shoot backdrop (their May Mother's Day feature). The timeline was crazy, I think the piece arrived the day before the shoot while I bit my nails tracking it every hour. It was the biggest piece I'd made and learnt so much trying to make it in only 5 days. I had zero clue where it would end up, you can imagine my joy when the piece ended up being the backdrop of a five-page spread and consequently launched my career in Australia.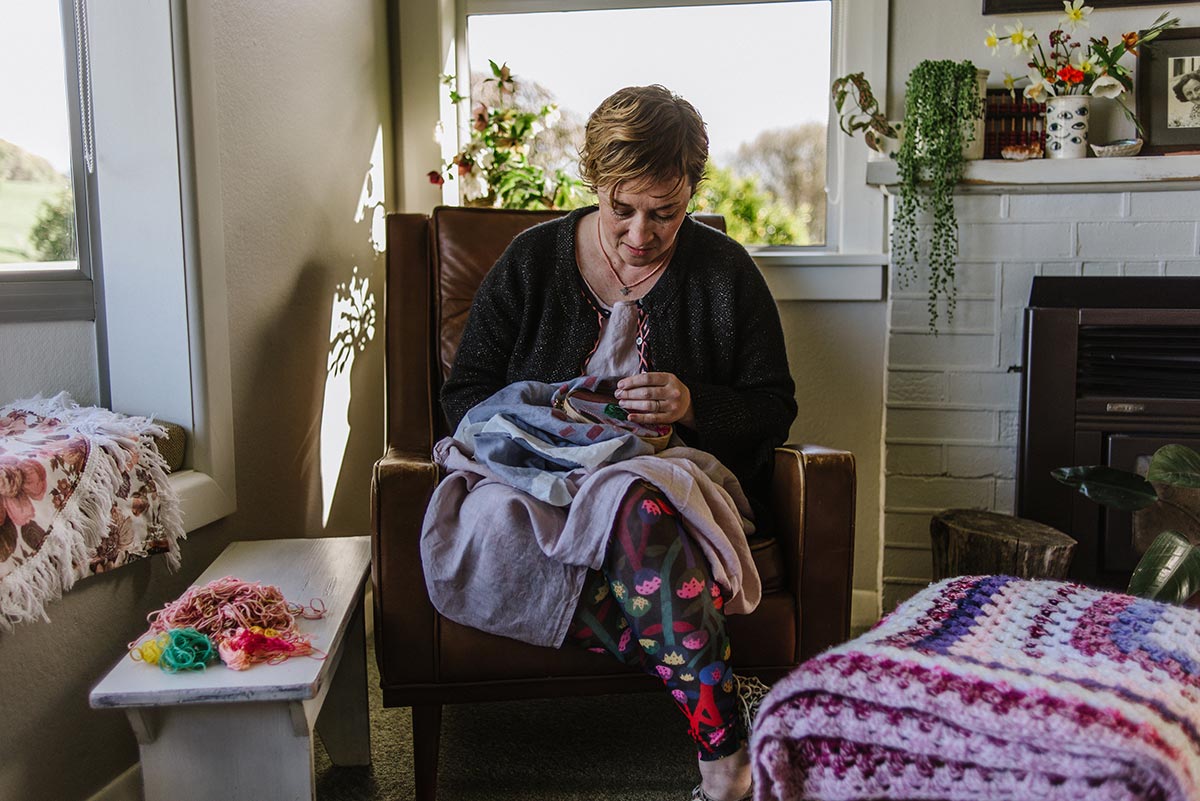 4. What's the most treasured belonging/item in your own home?
I have so many little treasures but I think if I had to pick one I would say my great grandmother's green linen table cloth stitched all over with white flowers.
5. What does your average work day look like?
Coffee…while checking my Trello to do for anything I've forgotten. Generally, I try to get a good few hours of stitching under my belt before checking emails or falling into admin / social media rabbit holes.
My studio is at home so I generally juggle creative life with home life and that actually works really well for me. Hanging out a load of laundry on my lunch break. Working from home started in the 2020 NZ lockdown for me and I've found it really works well for me. My goal is always to try to get lots done between 9 & 3 when the girls are at school but generally it flows into the late afternoon and evenings with family life in the mix. It's not particularly 'balanced' or seamless but for the most part, it really works for us.
6. Can you pinpoint the moment what you do turned into a profession for you?
Probably when I opened my gallery space at The Old Post Office Store in Upper Moutere village 2016. I was creating and showing with the intention of creating a full-time art practise and career prior to that but I didn't really have to contend with the full reality. Paying the rent and being customer-ready every day was such a massive learning curve and lead me to some wonderful turning points that really cemented my dedication and drive, but also taught me as much about what I wasn't as what I could be.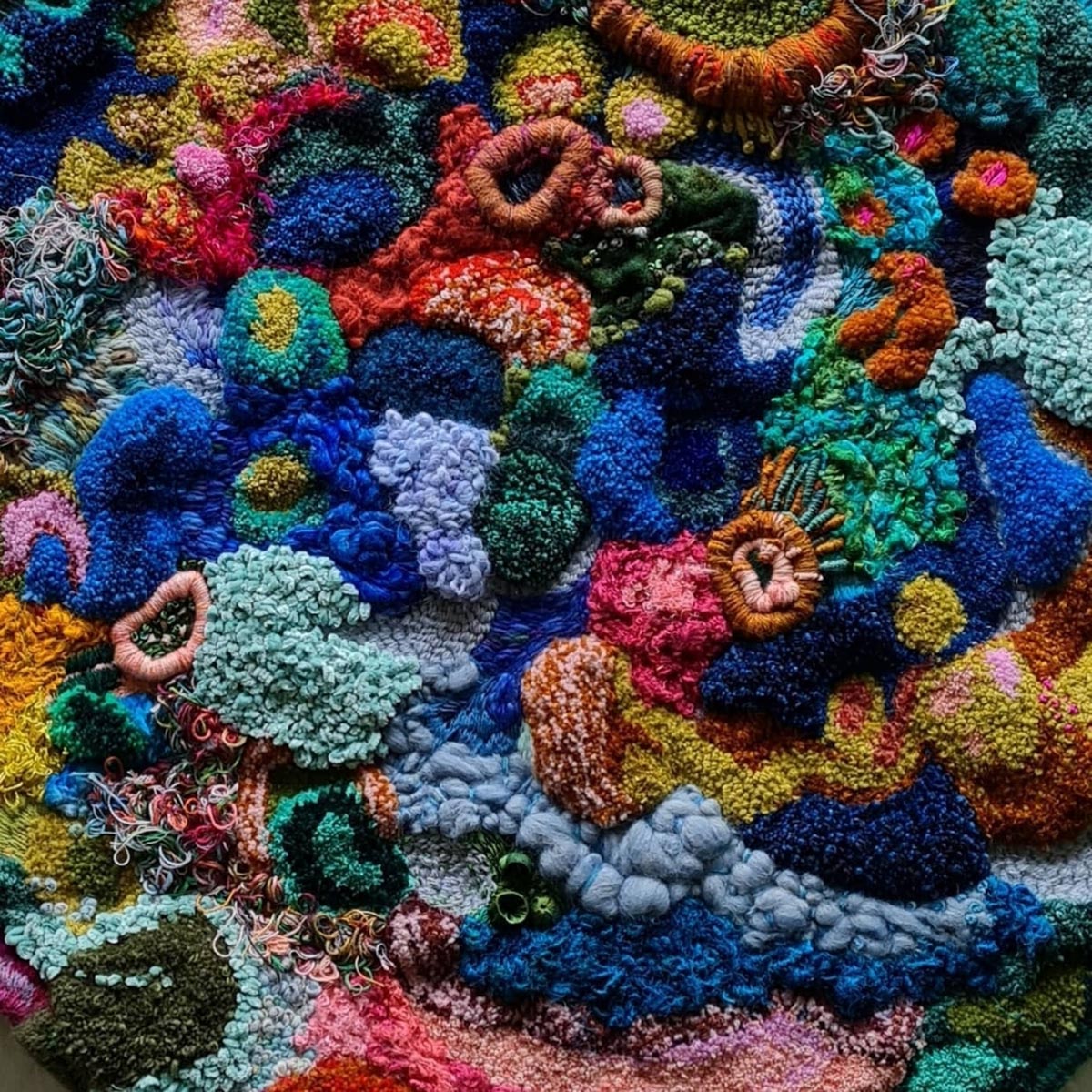 7. What's a skill you want to accomplish in 2021?
To learn to rest. I've been working so incredibly hard for years which I've loved but last year I learnt that without rest we can't be our best at anything so this year my goal is to get good at actually doing it. Still a work in progress.
8. If you could collaborate with anyone (brand or individual) who would it be?
Gah…..the options! I dream big, big dreams and would absolutely love to collaborate with some of my creative heroes like Liberty of London or Karen Walker…but imagine how good BOTH would be!
9. If you could see your work displayed absolutely anywhere, where would it be?
I guess I've always dreamed of a place/space when my work is totally celebrated in a sustainable and holistic way but that has never solidified into a physical place that I know exists…I feel like the goalposts keep moving but right now I think it'd be pretty special to have my work in a supportive and beautiful gallery with amazing collectors somewhere fabulous – I've never exhibited in Europe!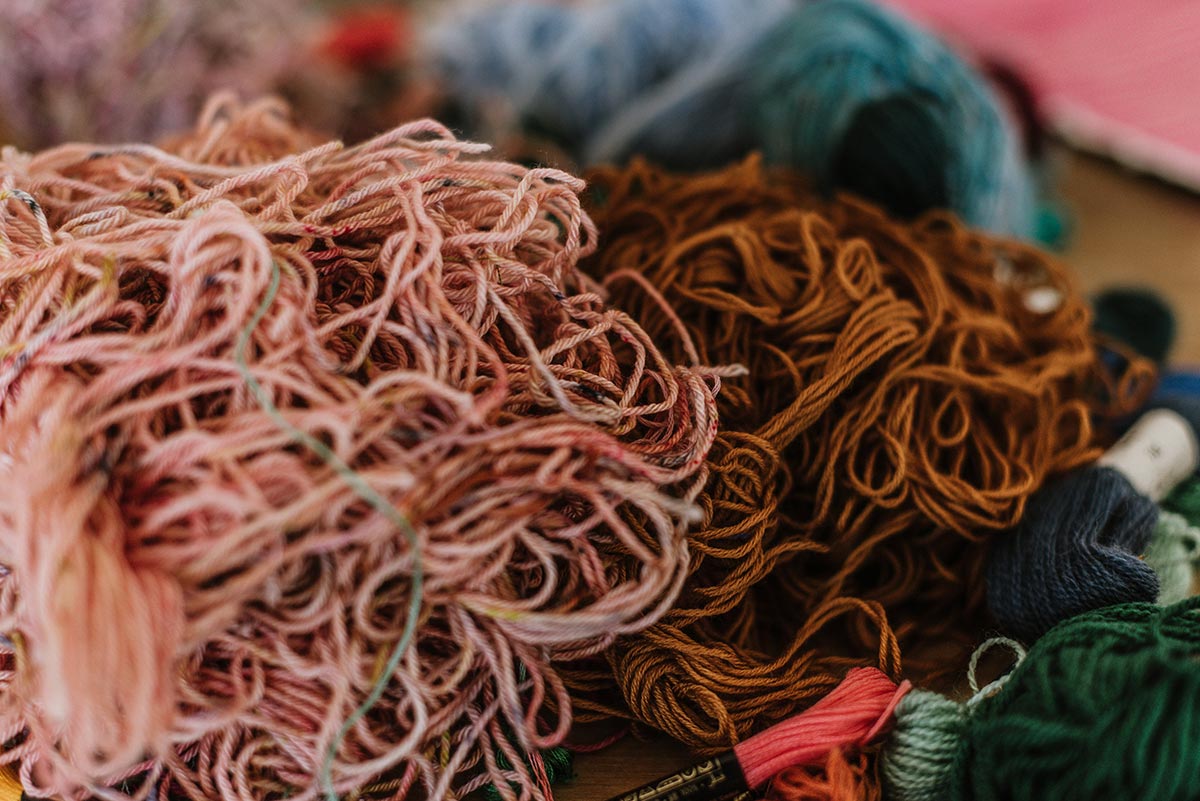 10. You've got a week off… where are you headed?
A beach house, somewhere where the kids and dog can roam and my husband and I can read and drink wine in the sun. Just totally simple, chill, low key bliss.
11. What's your favourite project/design so far and why?
A body of work I created called Down the Bay that was inspired by a magical time at a friend's property off the grid in the Marlborough Sounds, prior to lockdown 2020. During lockdown, I made time to begin exploring the concepts; beachcombing, nostalgic fibres, patterns and prints that you might find at the Bach. Simple long days surrounded by uninterrupted native bush, rugged coastline and basic comforts. It felt amazing to create and spurred my work in a new direction. The collection was exhibited at Kina Gallery (New Plymouth NZ) and I am continuing to create works along those lines including textural rock pools, layered stitched fabric collages.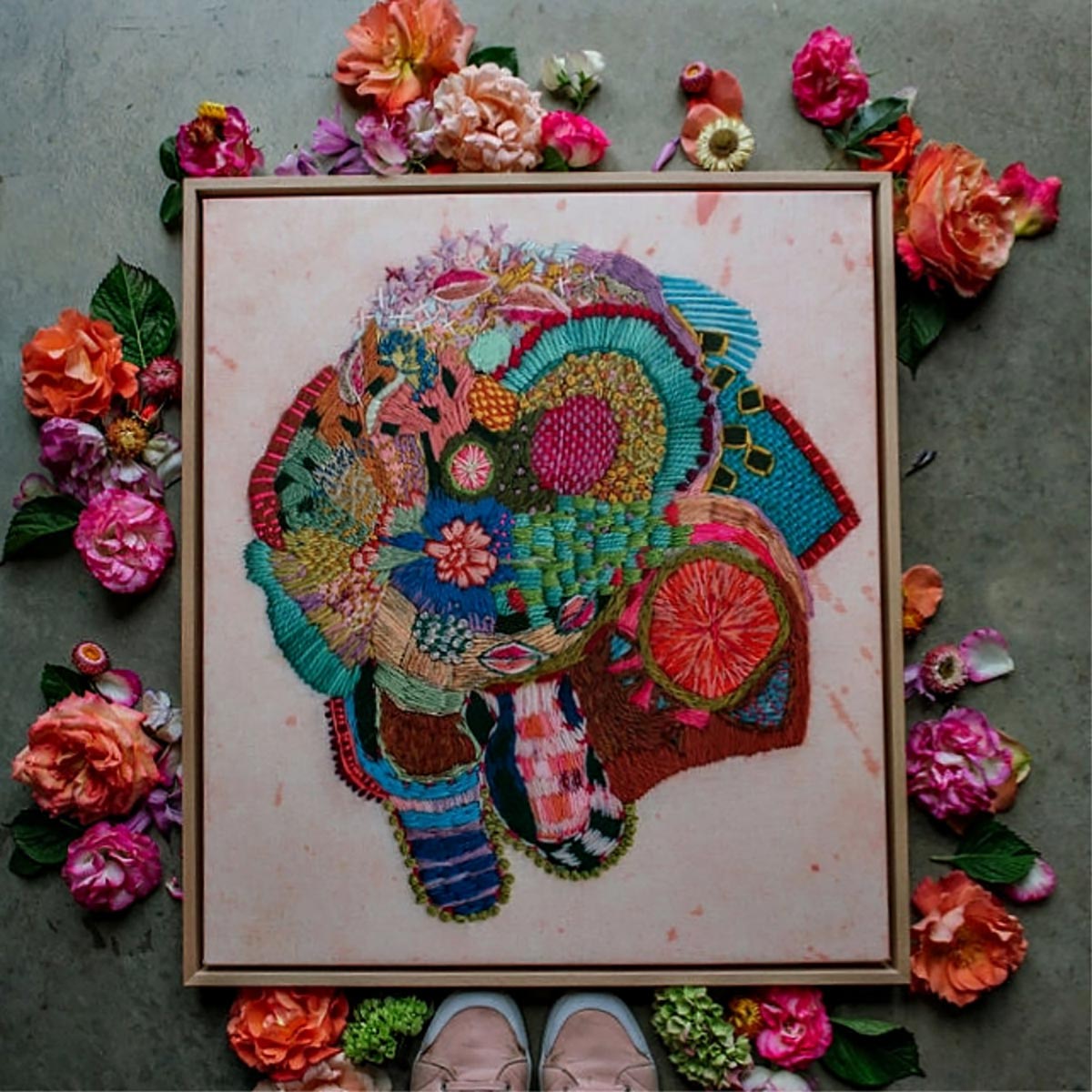 12. What's next for you? Any exciting new projects in the pipeline…
Currently, I'm creating lots of new pieces for an exciting artist pop-up in Christchurch with two amazing kiwi artists, Flox and Soph Holt at the end of July and then a couple of shows in the North Island later in the year plus more workshops. I'll be back in Australia in April 2022 teaching at Fibre Arts Australia, so many good things ahead!
Meet the Maker Radio
Studio Jams
"Grab a cuppa/mulled wine, snuggly jumper, socks. Chill tunes that are favs in the studio by a range of inspiring kiwi and international artists. While listening I'll most likely be stitching away the hours fireside this winter." – Fleur Woods
Where to find Fleur
Name: Fleur Woods
Business Name: Fleur Woods Art
Job Title: Artist
Website: fleurwoodsart.com
Instagram: @fleurwoodsart
Facebook: Fleur Woods Art
Photography by Rachael Brown and Fleur Woods