This beautiful Californian bungalow nestled in Canada Bay, a suburb in the inner west of Sydney was treated with a lively addition for a young family with the objective of welcoming in the natural daylight. Dubbed as Sliding Doors, the owners of the home tapped CplusC Architectural Workshop to design an addition to their existing house to accommodate their growing family and changing needs.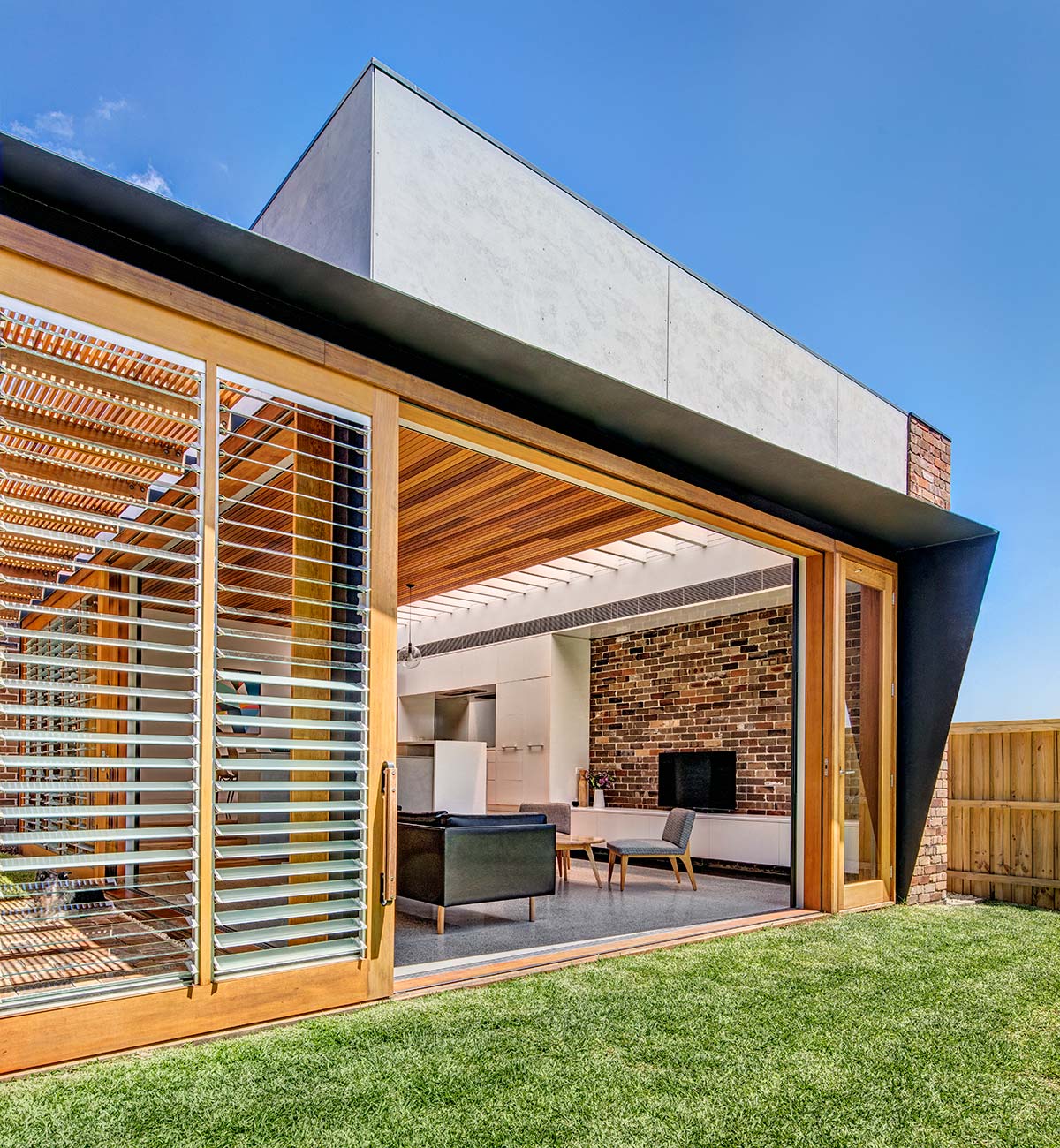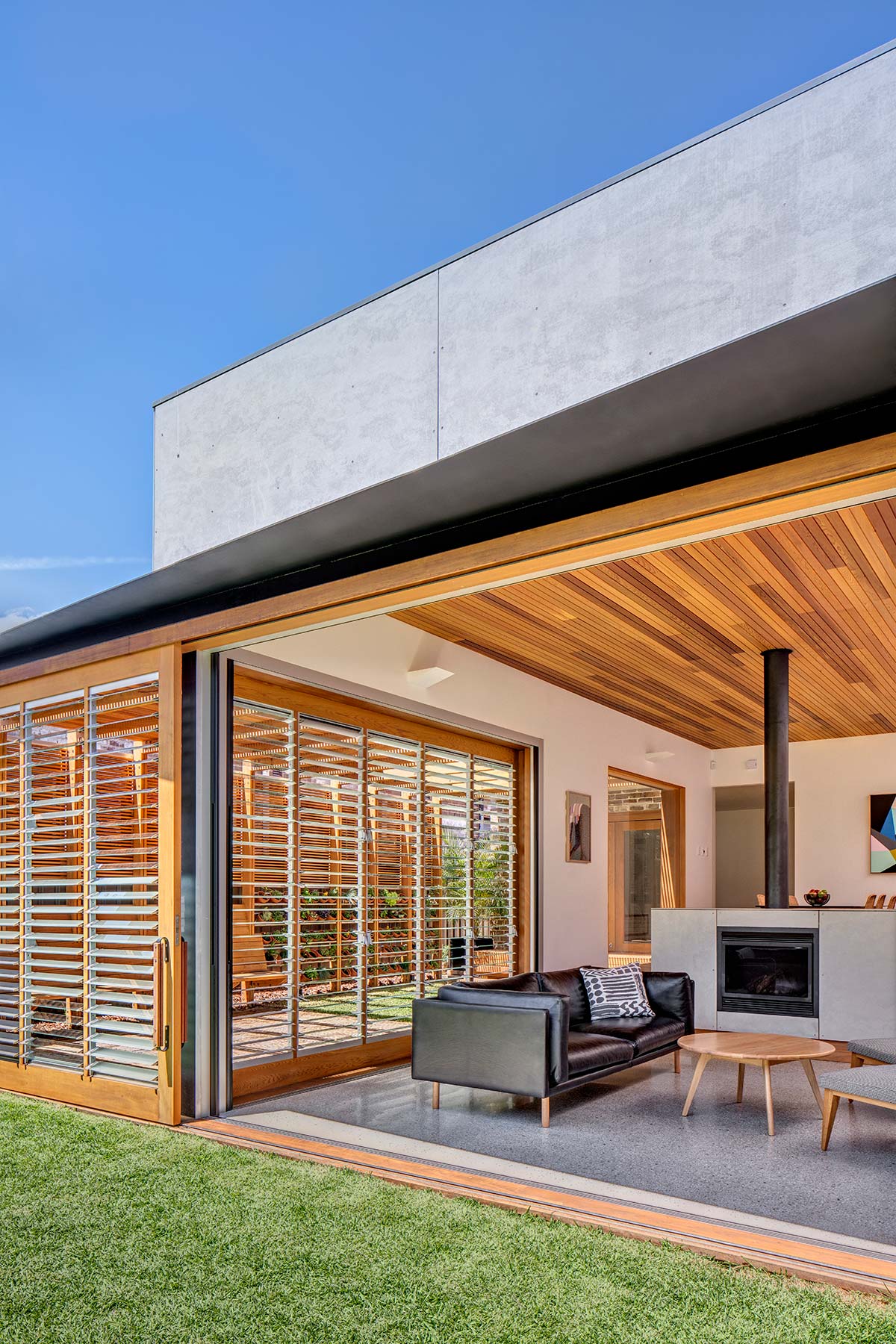 "Two oversized sliding doors on the rear façade allows maximum flexibility of the new living spaces. The doors can completely close off the living room during winter, while allowing light to filter in. They can also be positioned so that the living room opens unobstructed to the rear yard in warmer conditions. The doors also contain a mix of opaque, clear and frosted glass louvres to allow the family to control air, light and privacy." – CplusC Architectural Workshop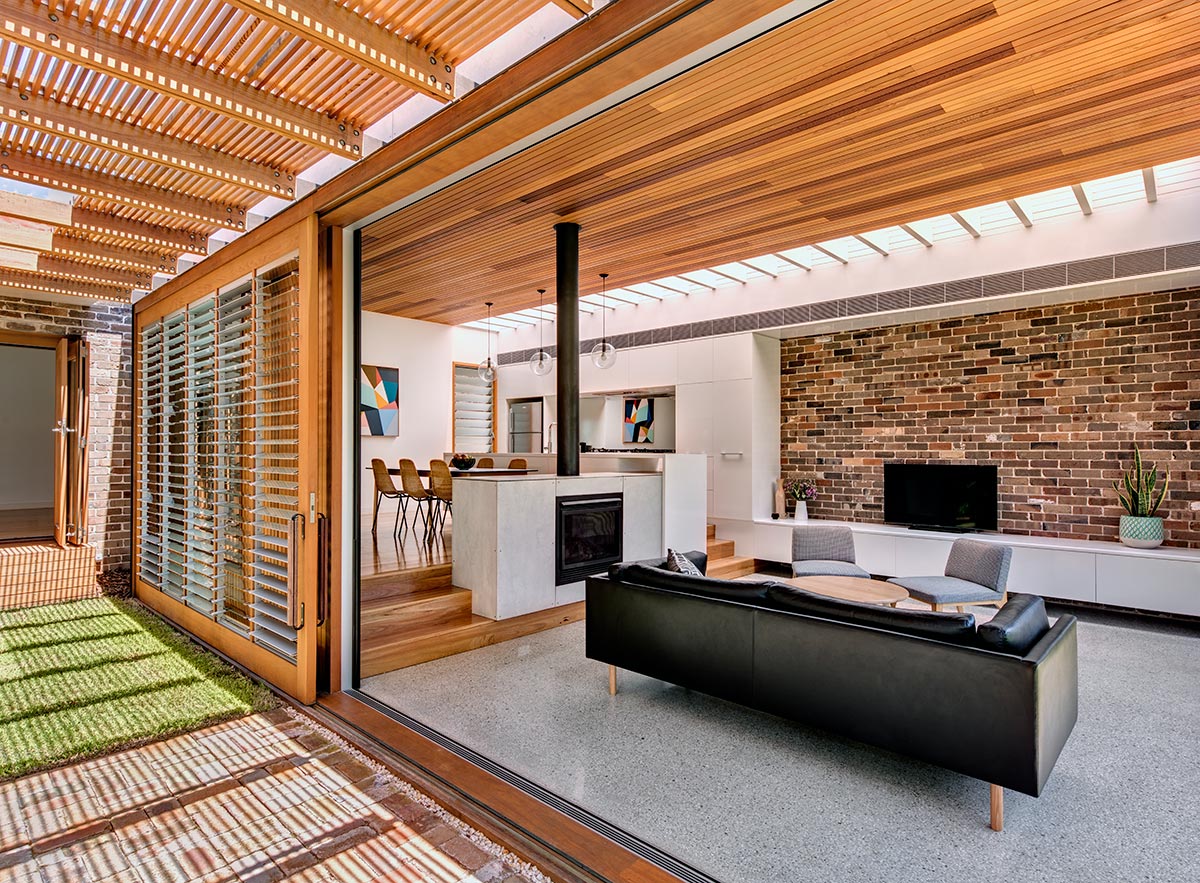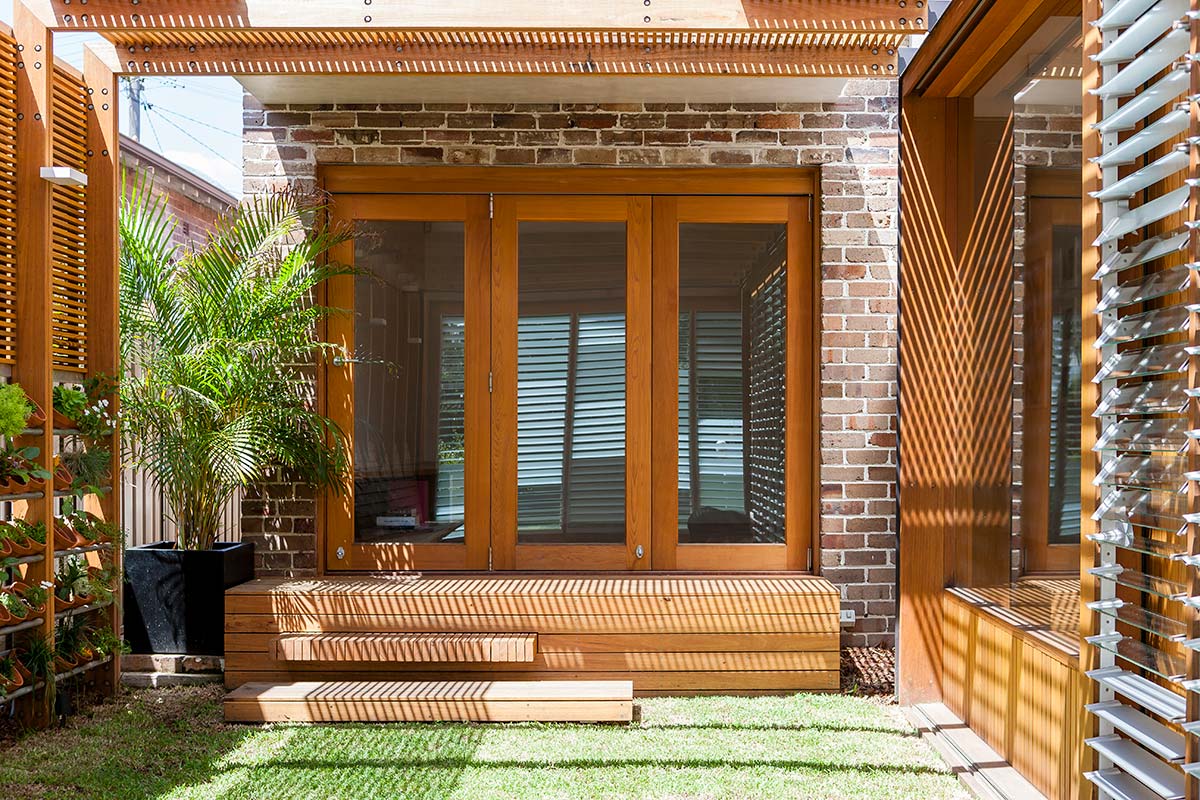 A sense of space was added to the bungalow via the oversized materials used in the sliding doors, which was an upgrade from the existing home with a modest footprint. The high ceilings are lined with timber that brought warmth and a sense of openness throughout the space including the larger rooms, while the kitchen gets a steady stream of natural lighting from the large skylight which also brightens the recycled brick expressed internally.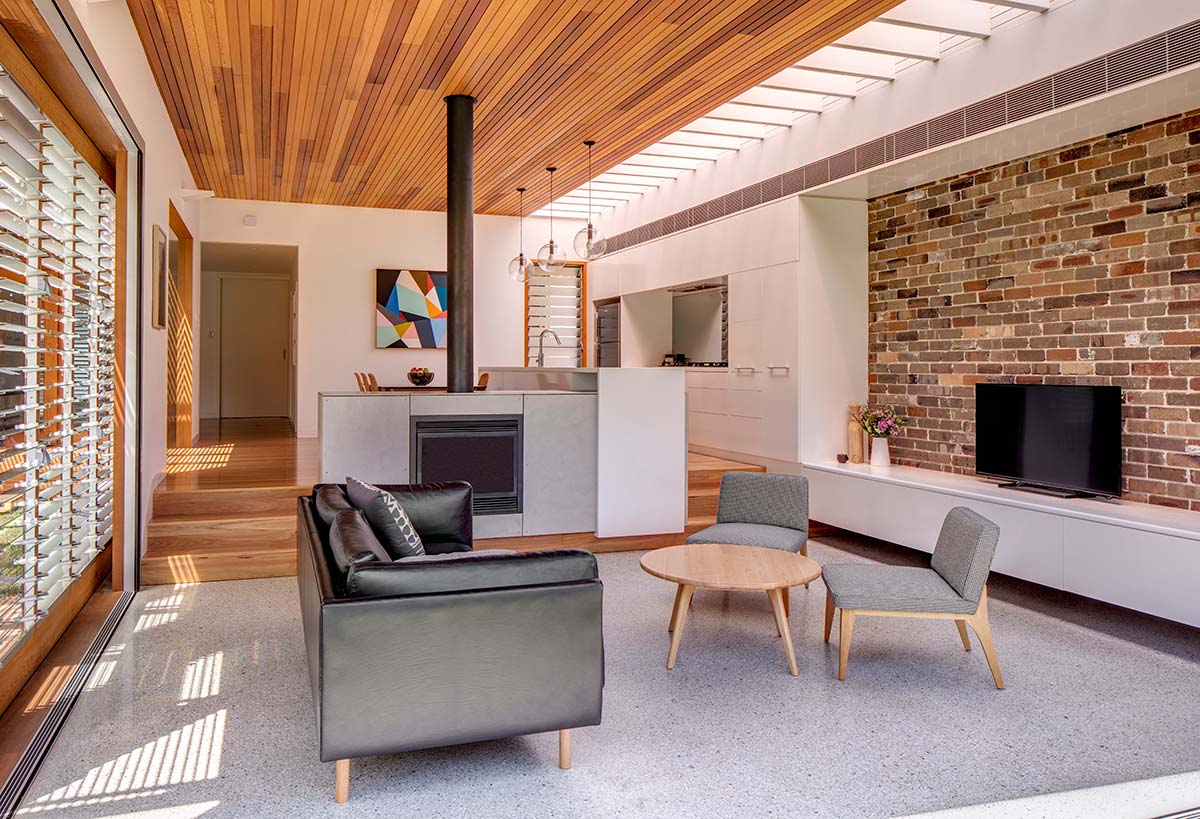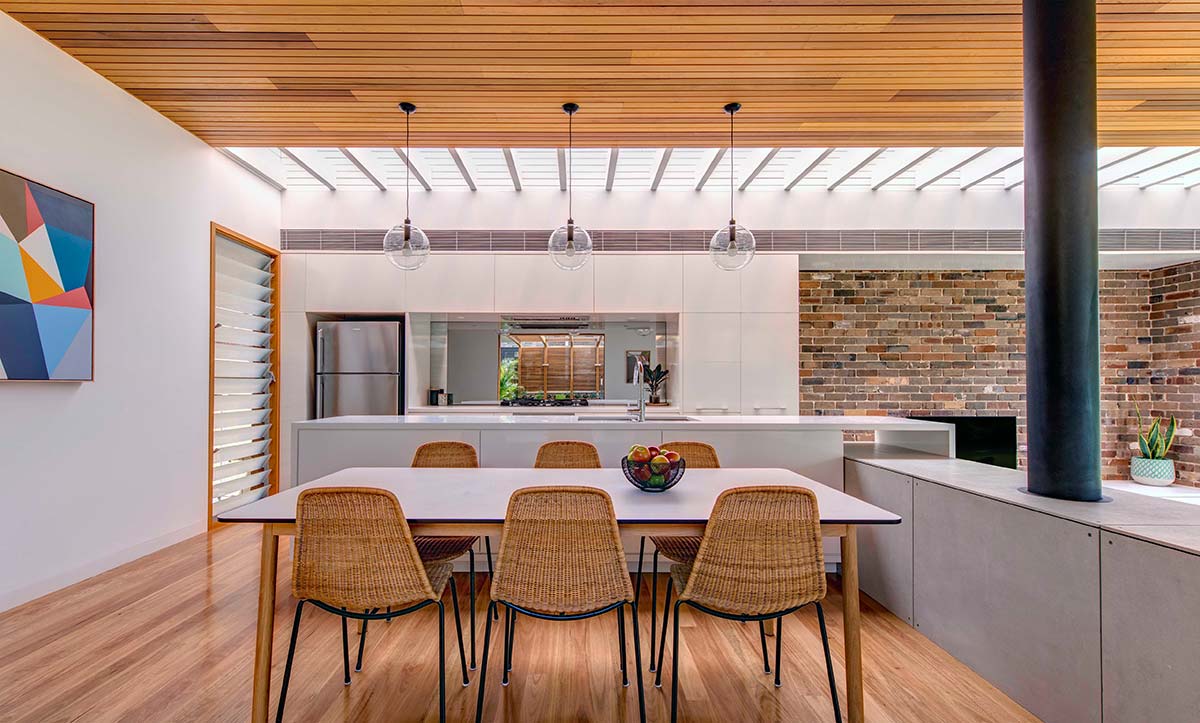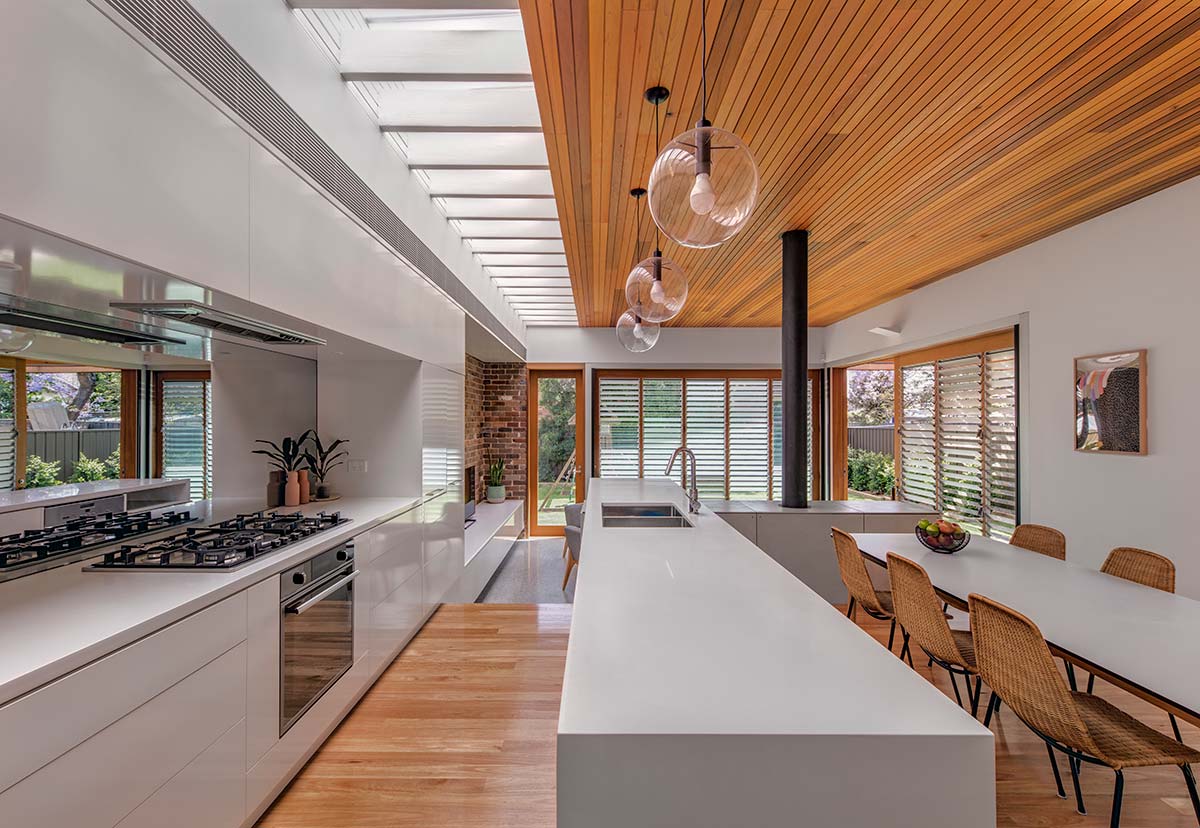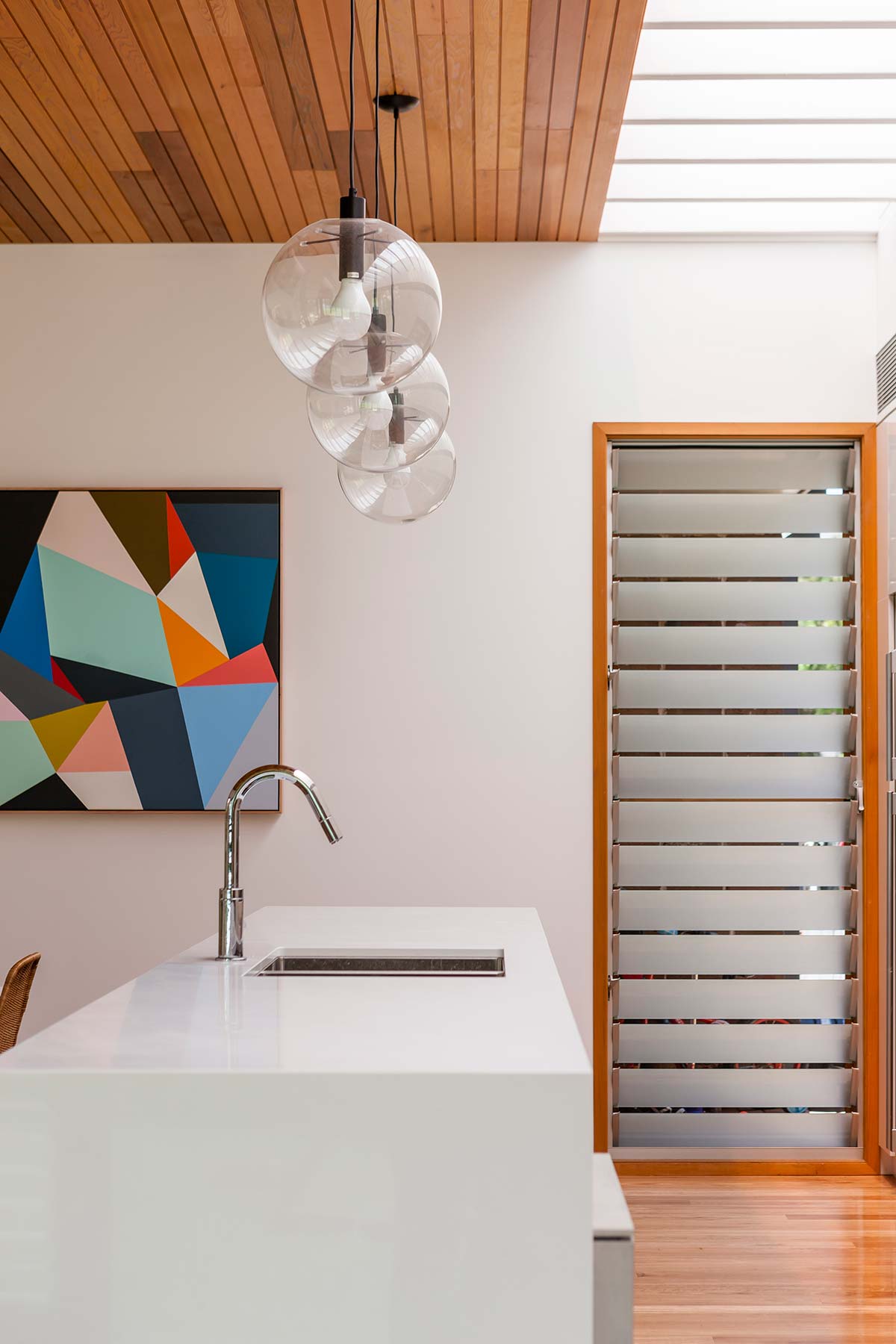 The brick and timber combo continues through the interior of the house, creating a strong visual connection to all spaces while maintaining a cosy and relaxed ambience. The new living spaces positioned at the rear of the property allows for a more dynamic connection to the rear yard for supervision of small children, and entertaining friends and family.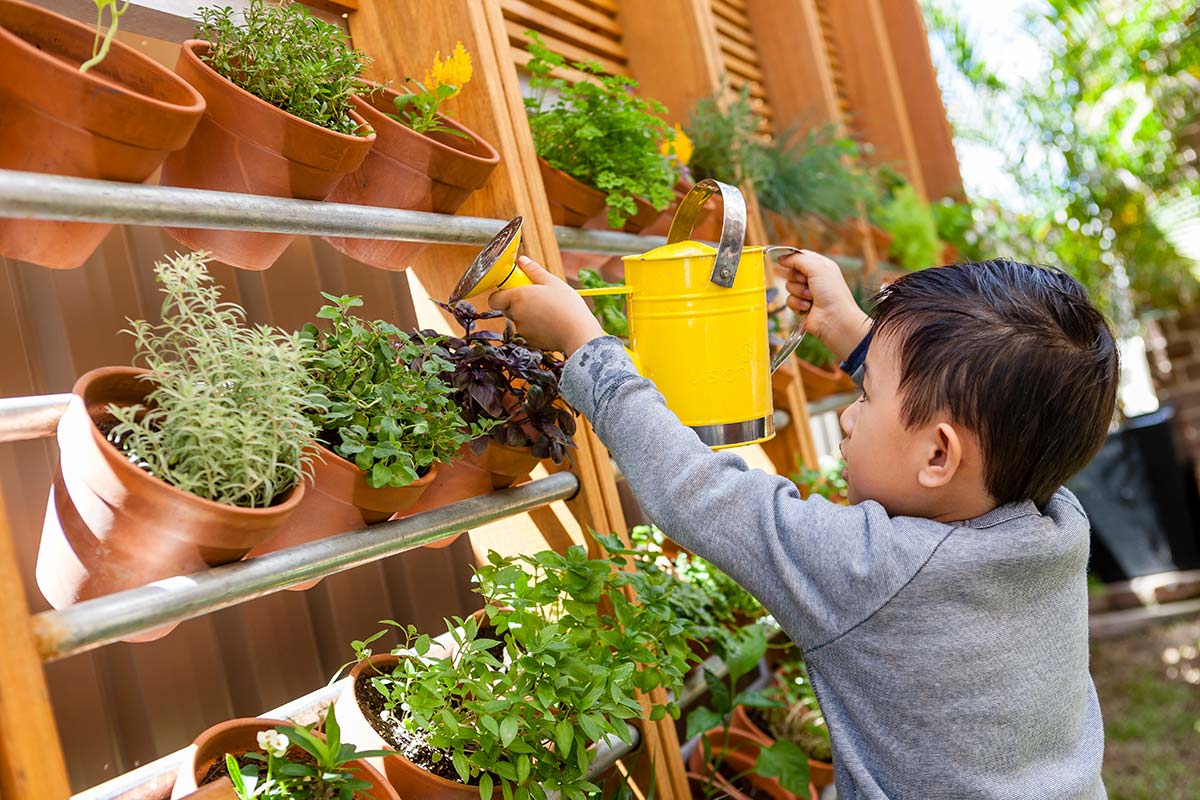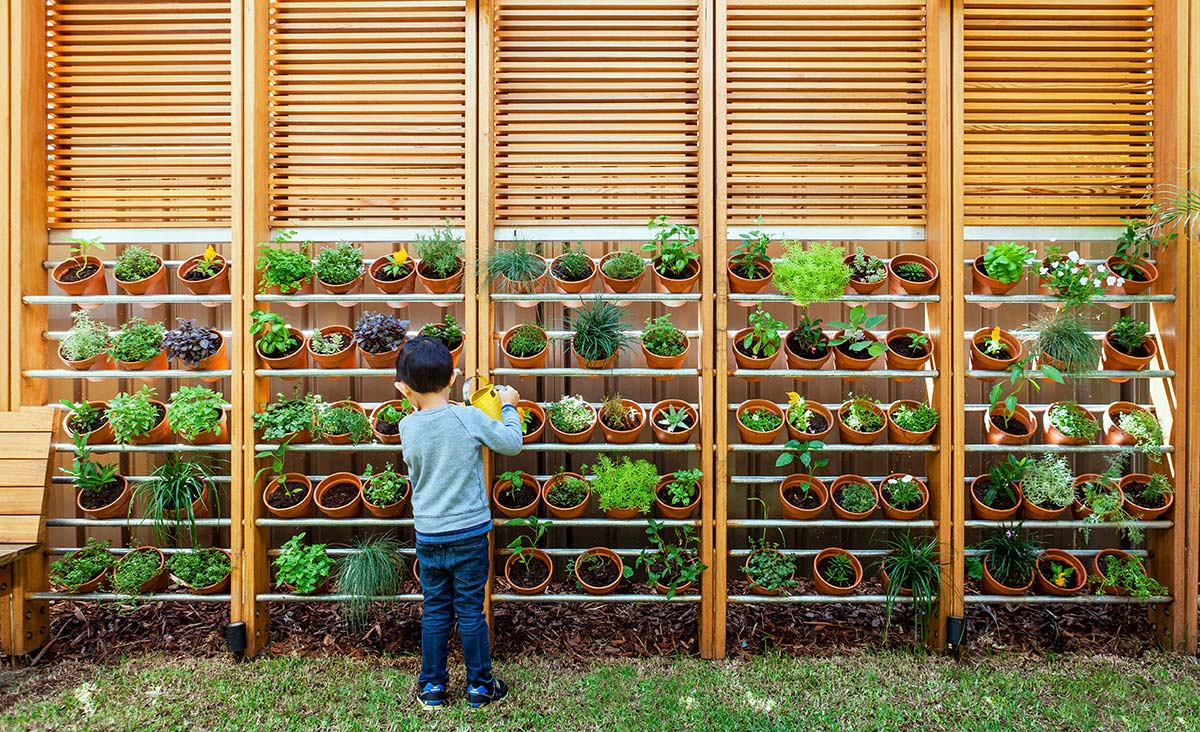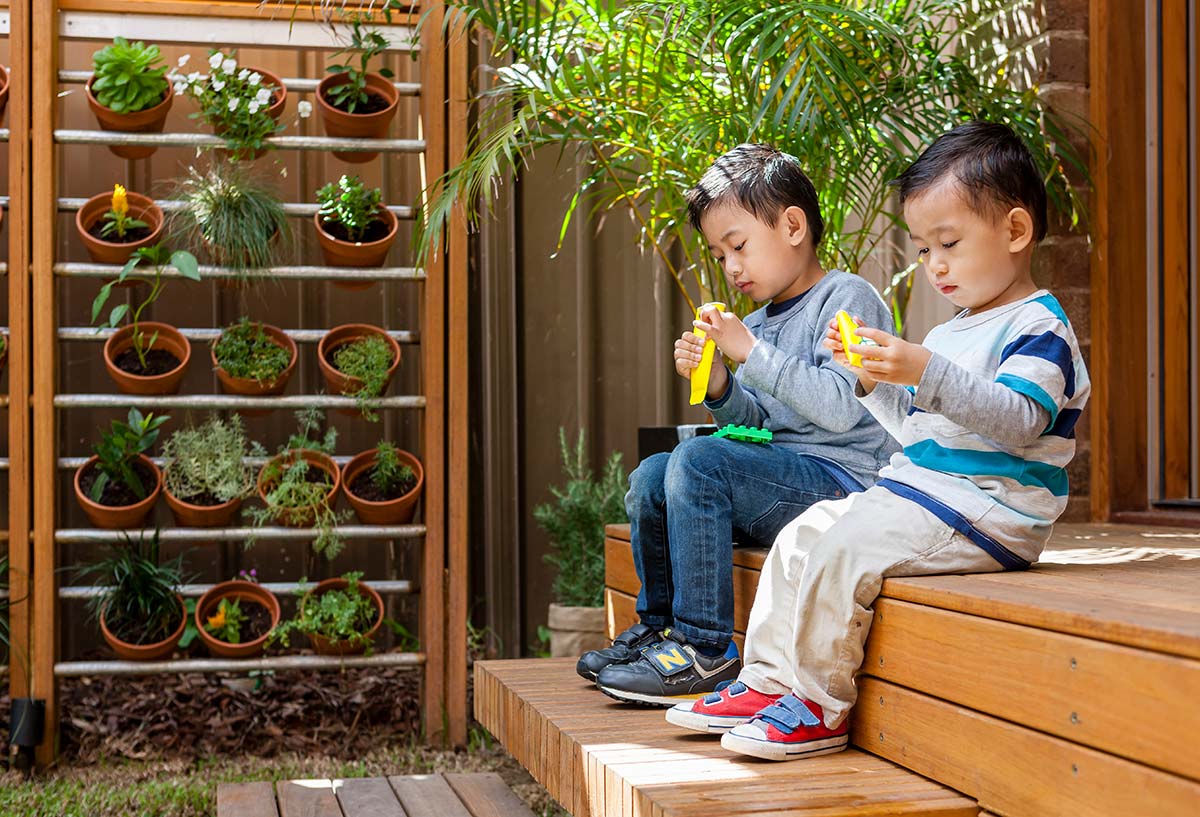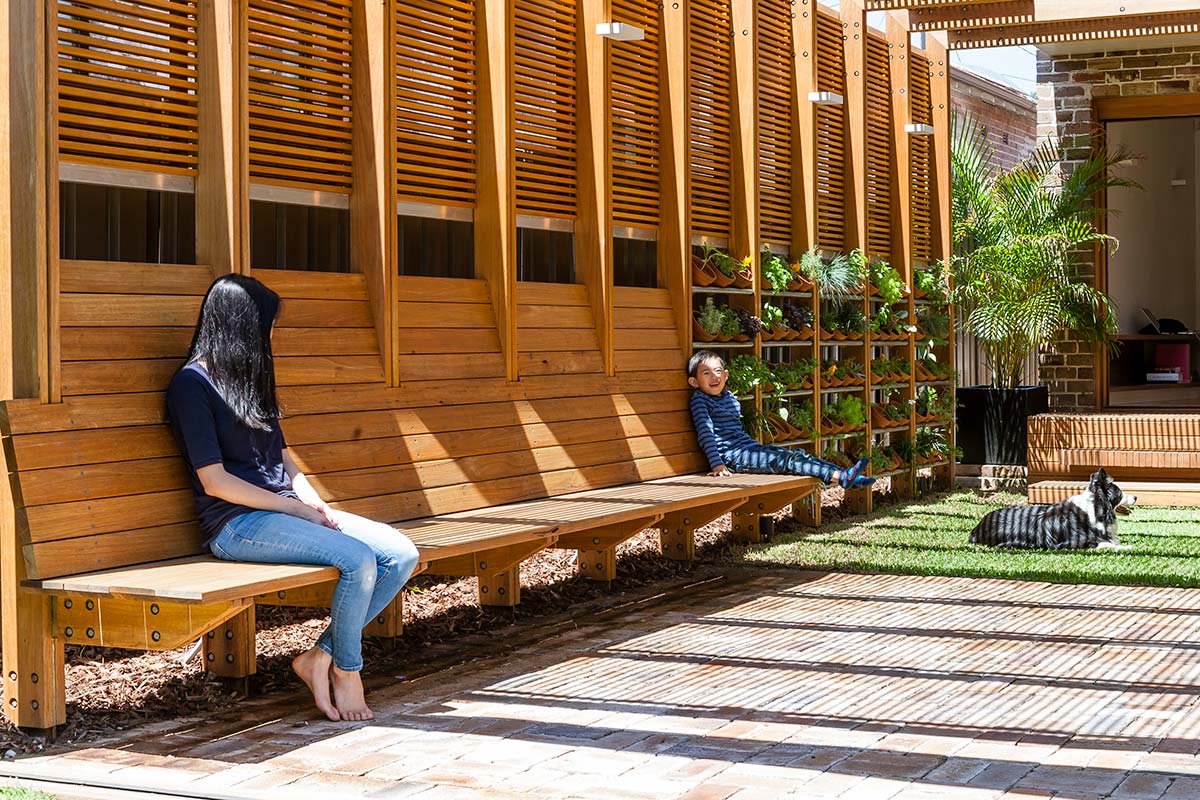 "Because the clients were keen to teach their kids about food production and gardening, a herb garden covers the wall of the external courtyard and provides a visual link to the kitchen that enriches the experience of food preparation. Glimpses of the herb garden can be seen in the mirror splashback in the kitchen." – CplusC Architectural Workshop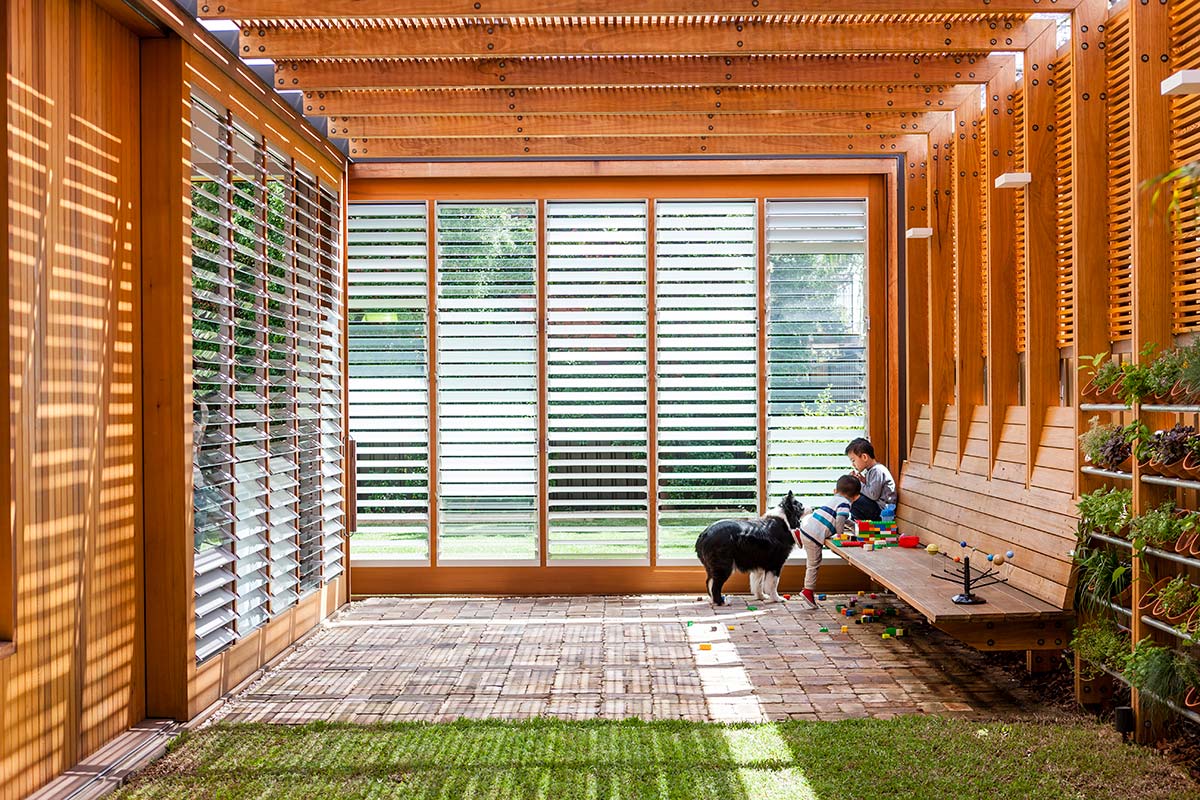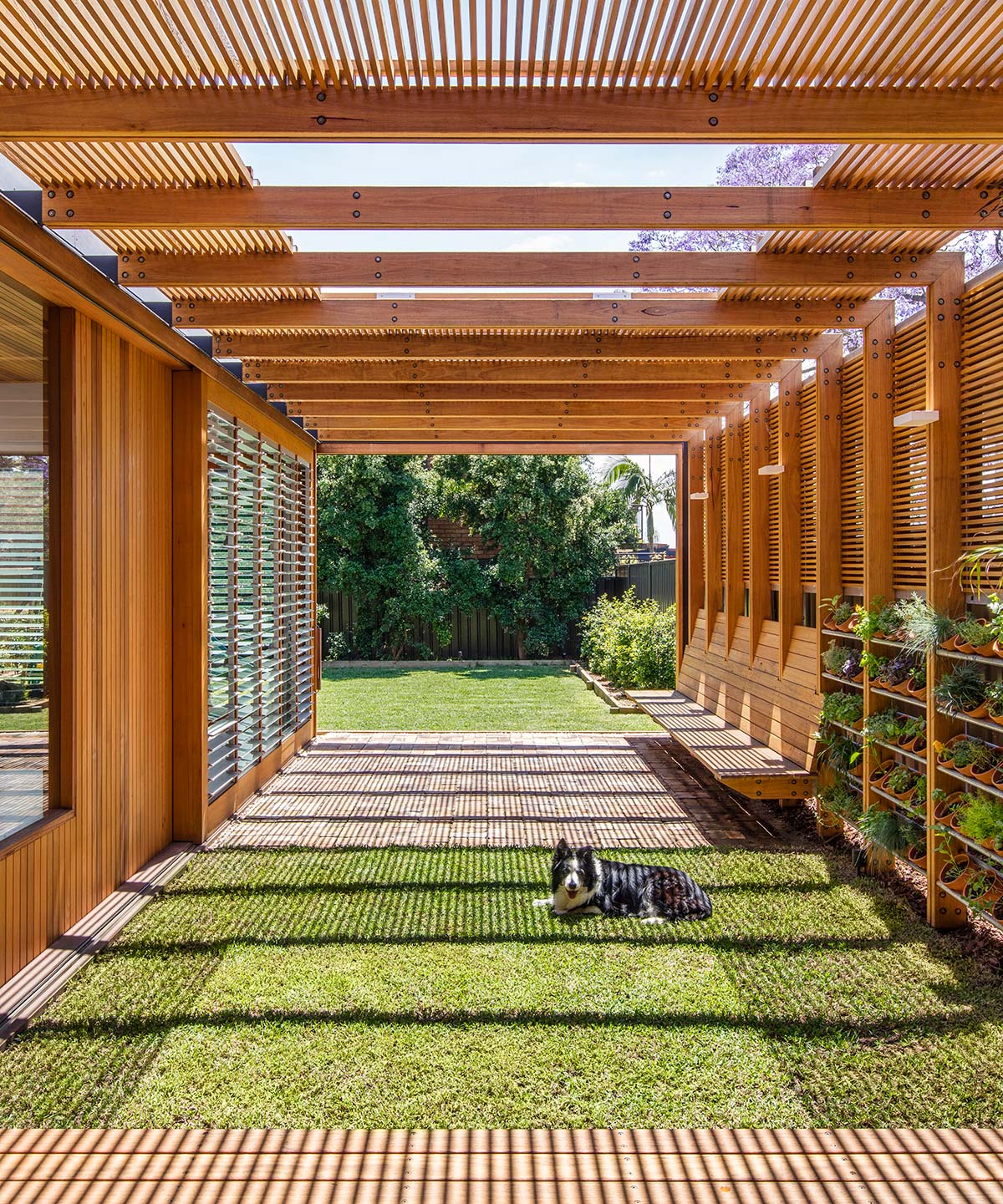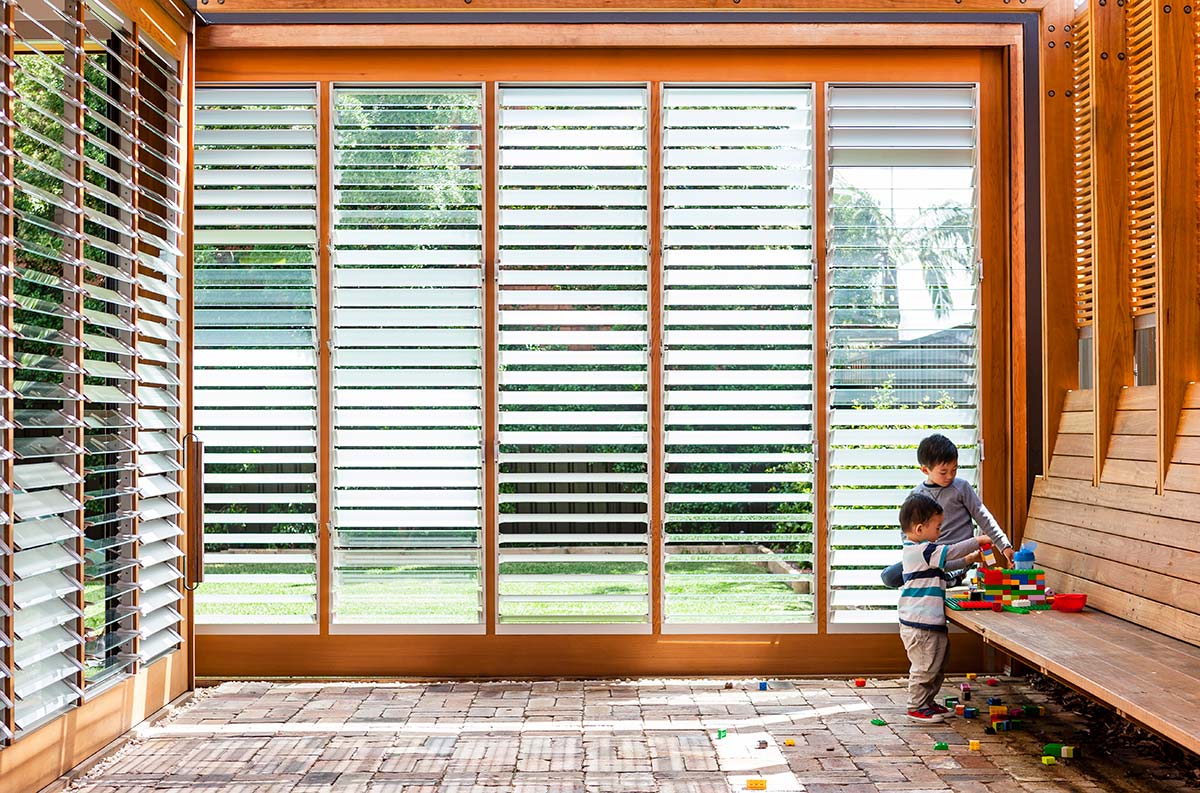 The simplicity and carefree ambiance of this family home not only creates a perfect synergy fitted with both functional and equally enjoyable spaces for the family, but also allows for an intimate connection with nature.
House Project: Sliding Doors
Architect: CplusC Architectural Workshop
Location: Canada Bay, Sydney
Type: Renovation
Photographer: Murray Fredericks, Michael Lassman