Situated in the beautiful suburb of Bentleigh in Melbourne, Brodecky House designed by Atlas Architects is a new double story residence for a client looking to downsize from a large, five-bedroom house. This new home is an urban infill project built on the backyard land of her existing home that features a series of outdoor spaces and highlights beautiful exterior features. Let's take a look at how the team managed to create an architectural beauty despite challenges like planning regulations, budget, and a modest lot area.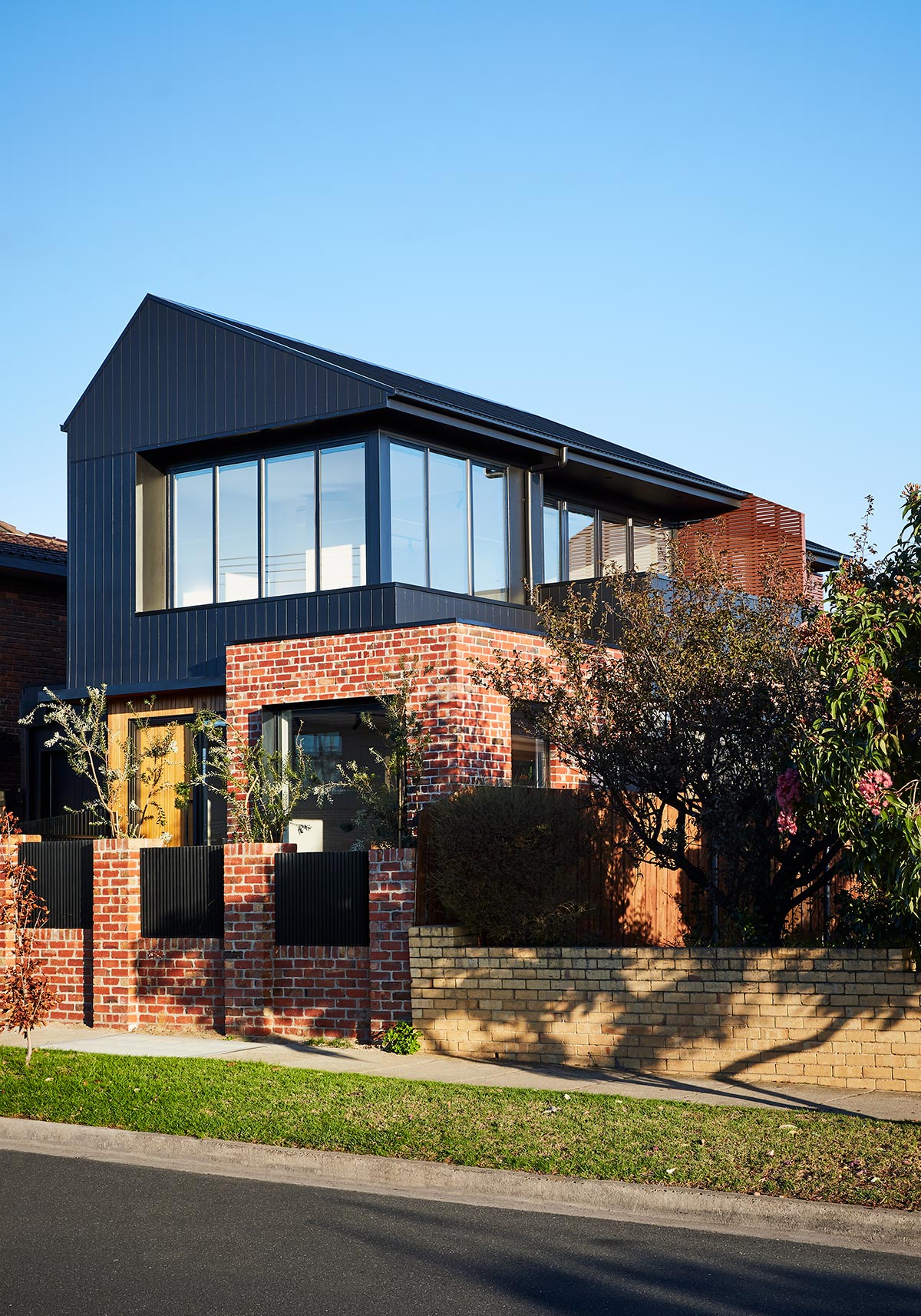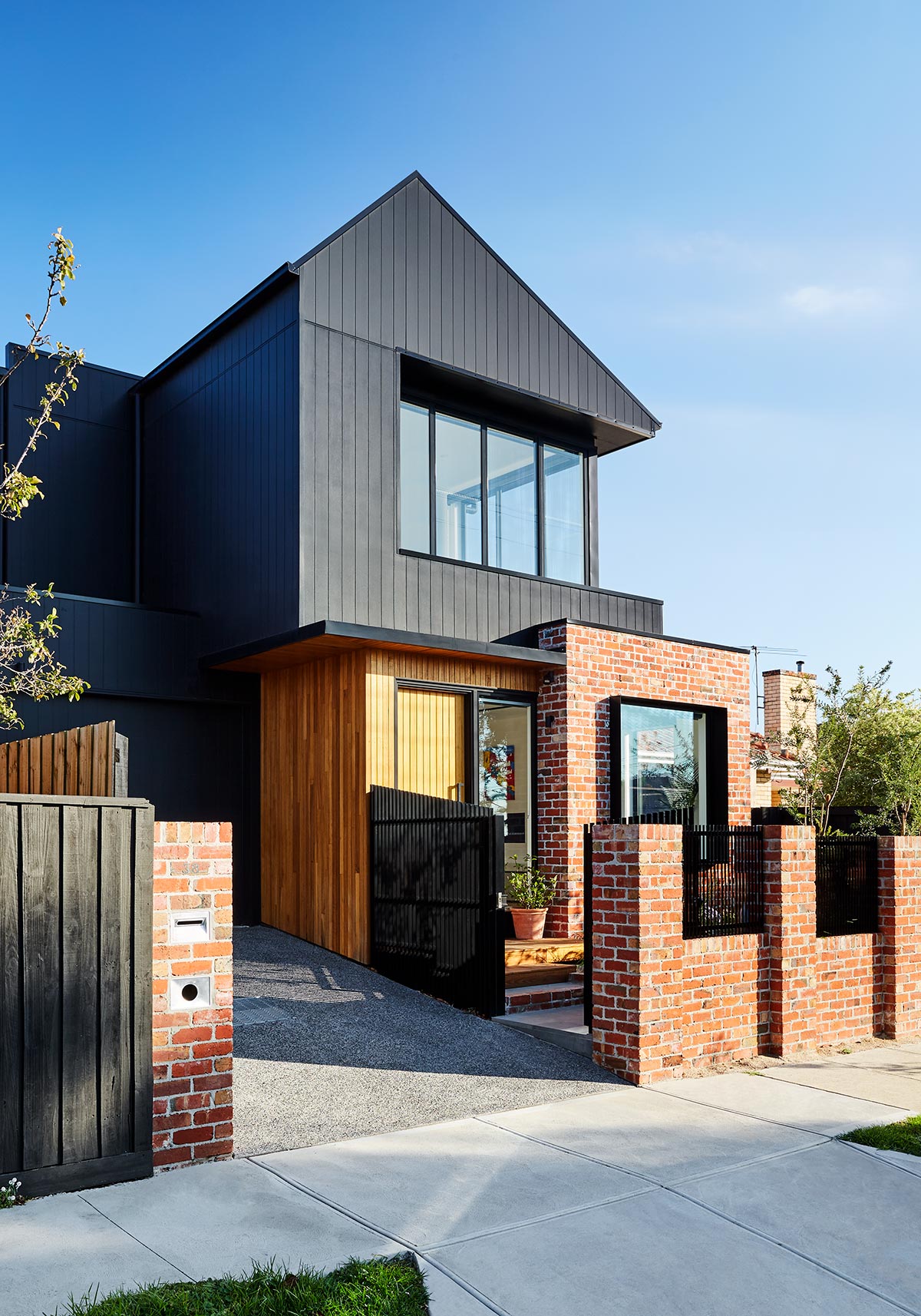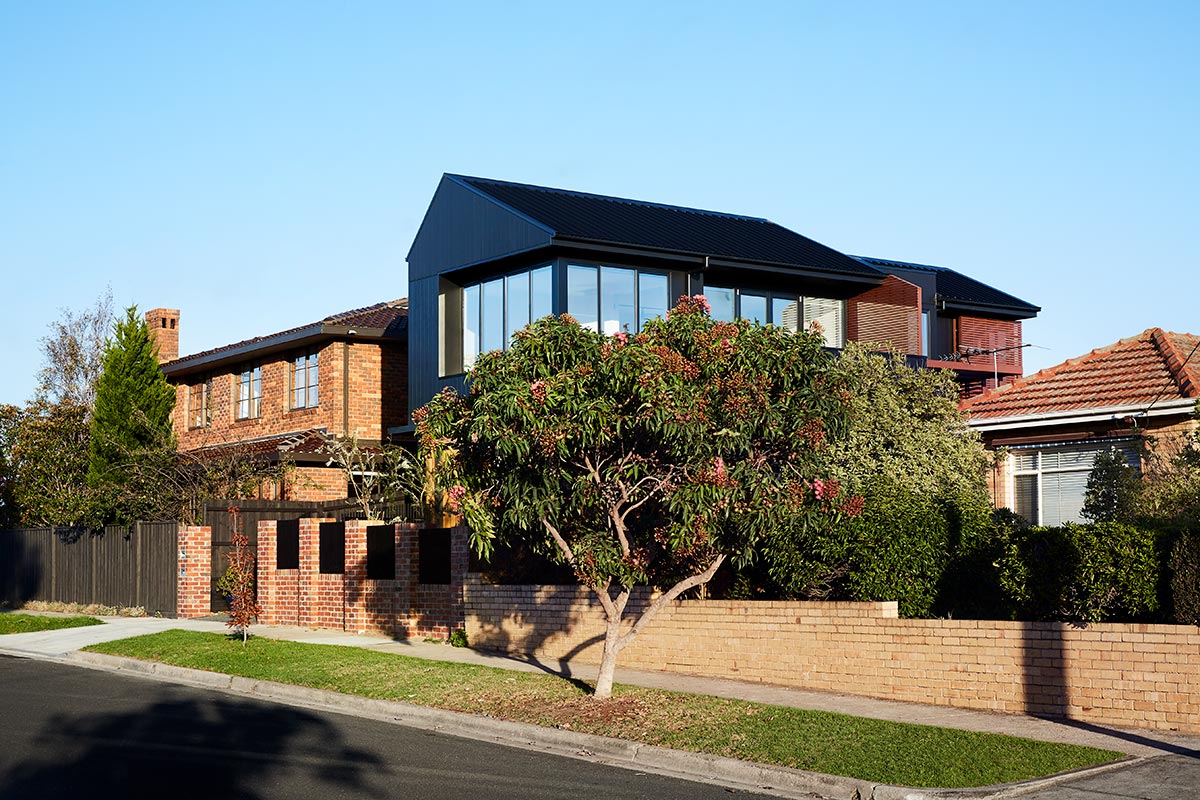 "The client lives in Bentleigh for 45 years. Her previous home was a 5 bedroom double storey house. Being a large home, it was becoming too hard to maintain by herself. She wanted to downsize to a 3 bedroom home however she did not want to move far away from her friends and family. She loves the Bentleigh area and she could not find anything nearby that she liked, or that suited her needs. She decided to engage us to investigate the potential of building a new townhouse at the rear of her existing house." – Atlas Architects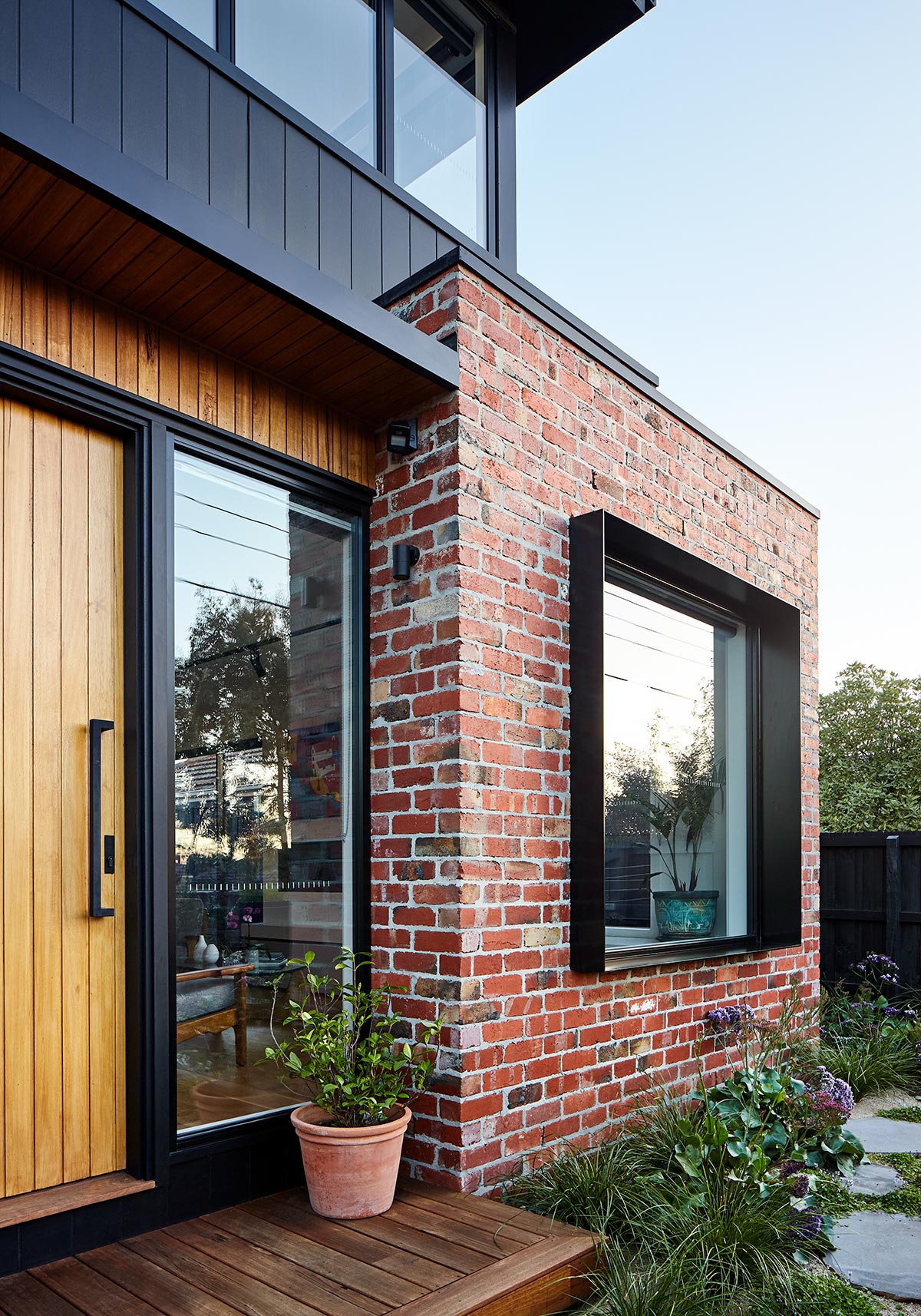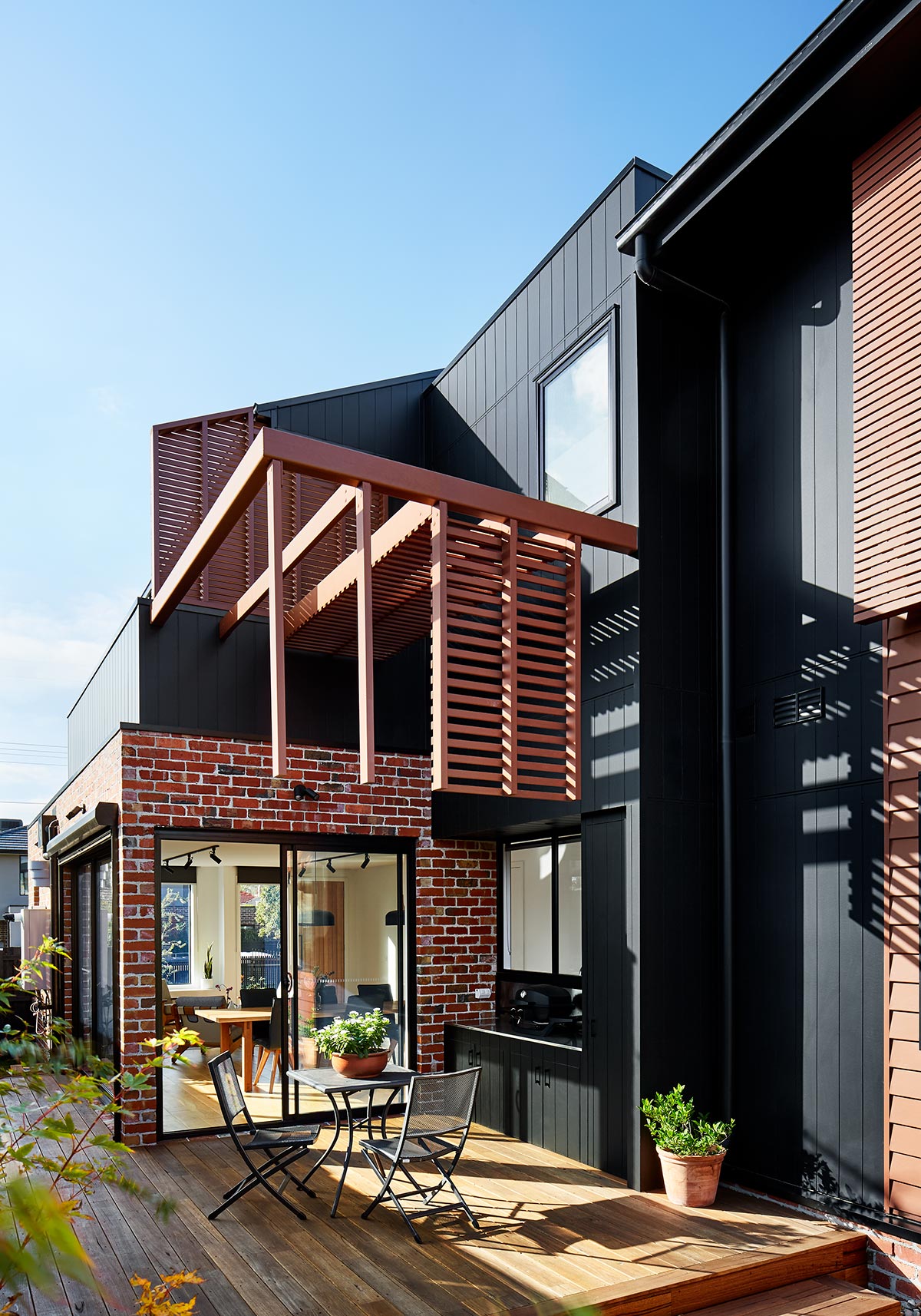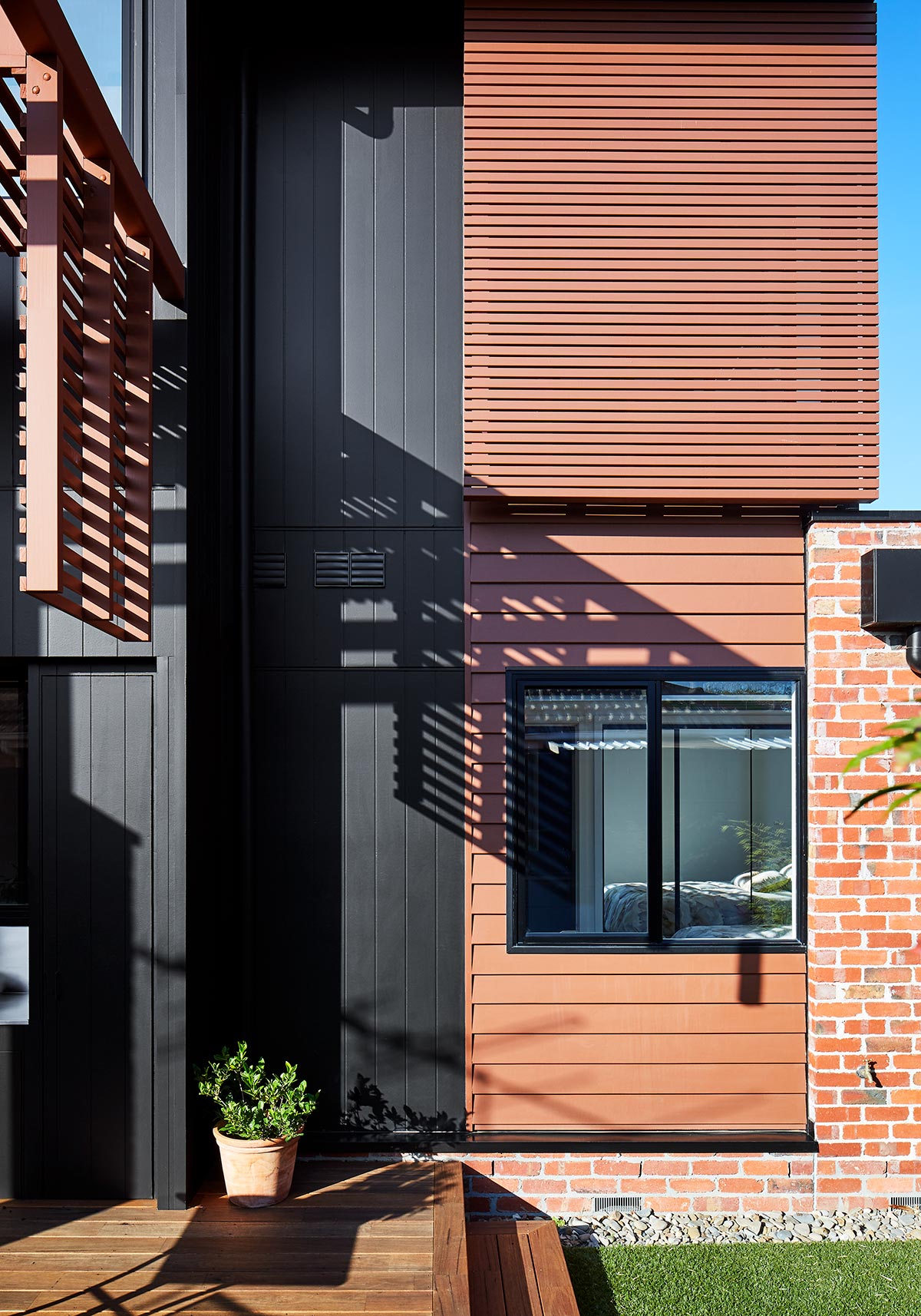 To accommodate the restrictive site conditions and controls while maximising the dwellings amenity, the plan was built around the concept of being spatially efficient. Accessibility on the ground floor was also one of the main concerns for the owner, so she wanted at least 1 ground floor bedroom and ensuite so that all living can take place on the ground floor, while the first floor is mainly for visiting family and guests.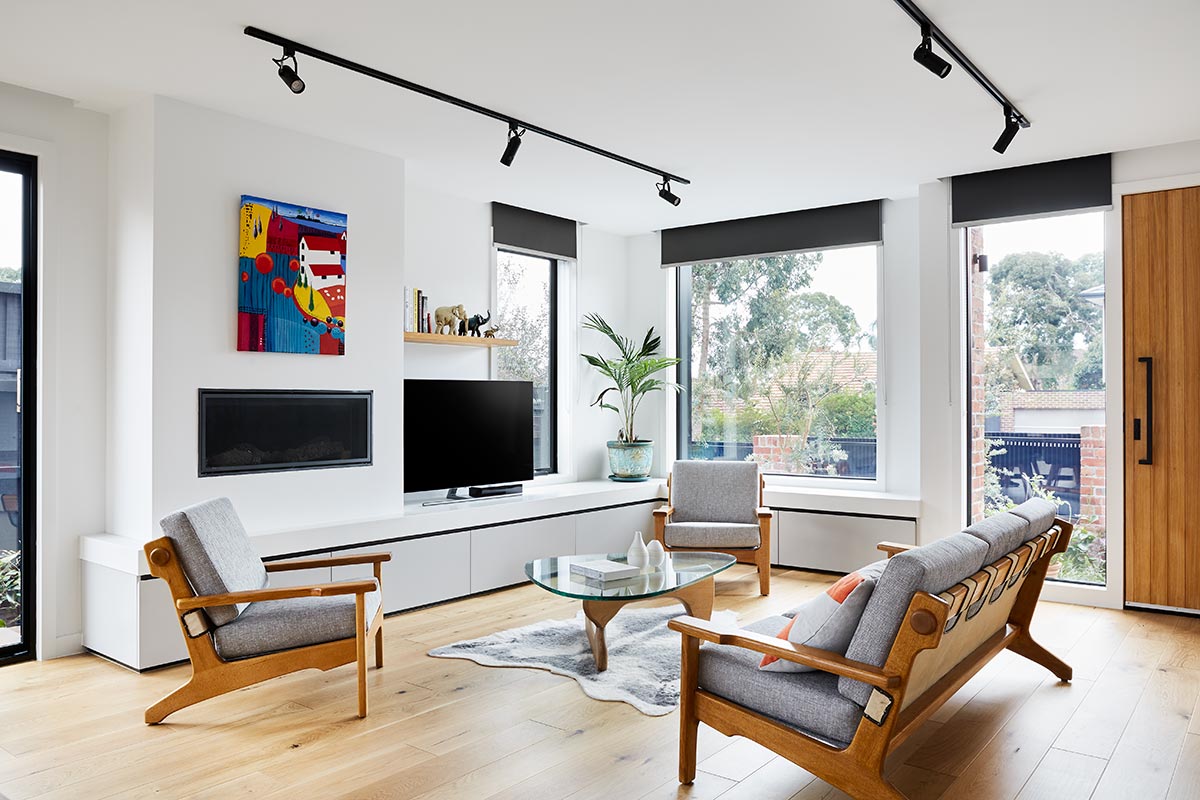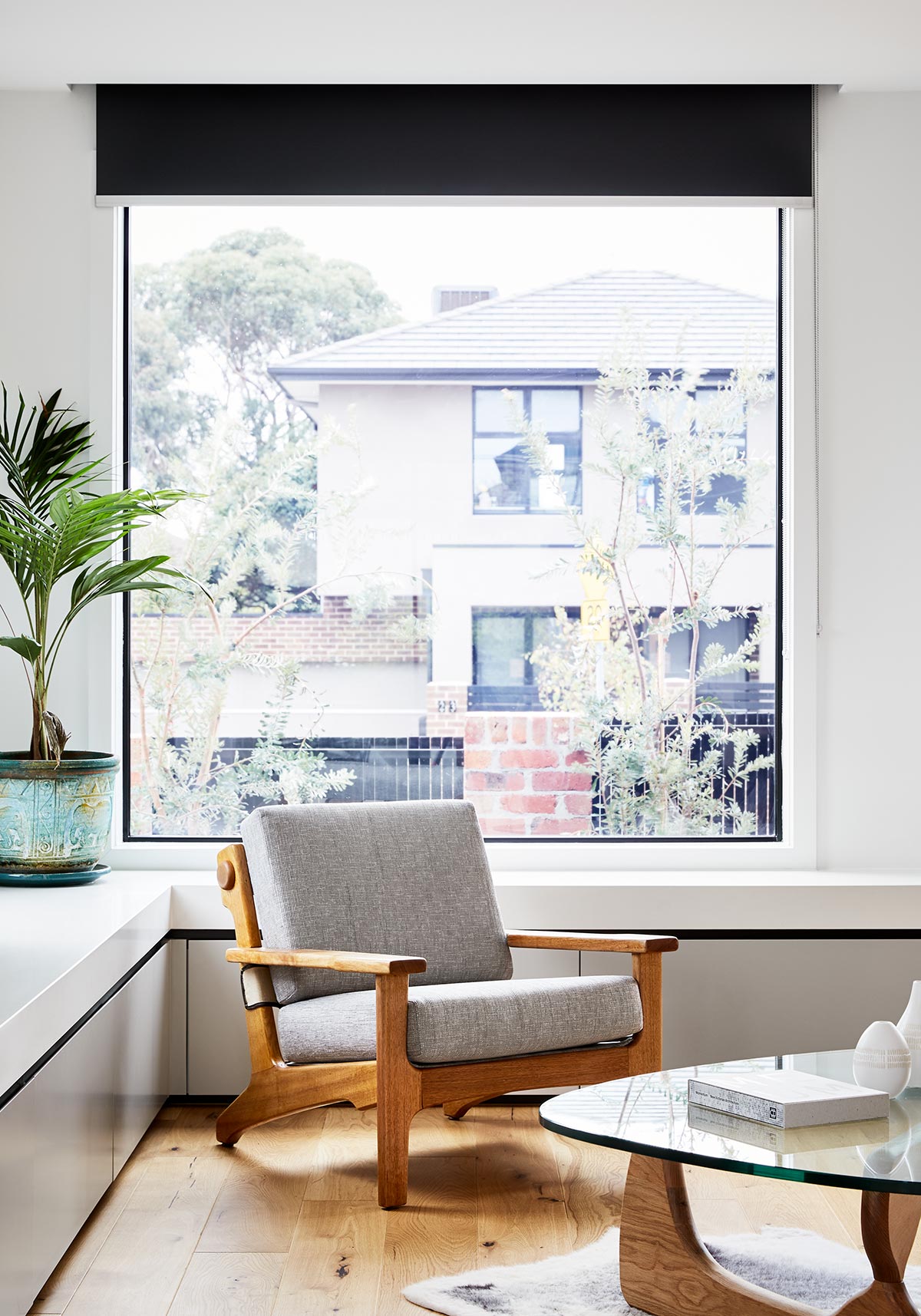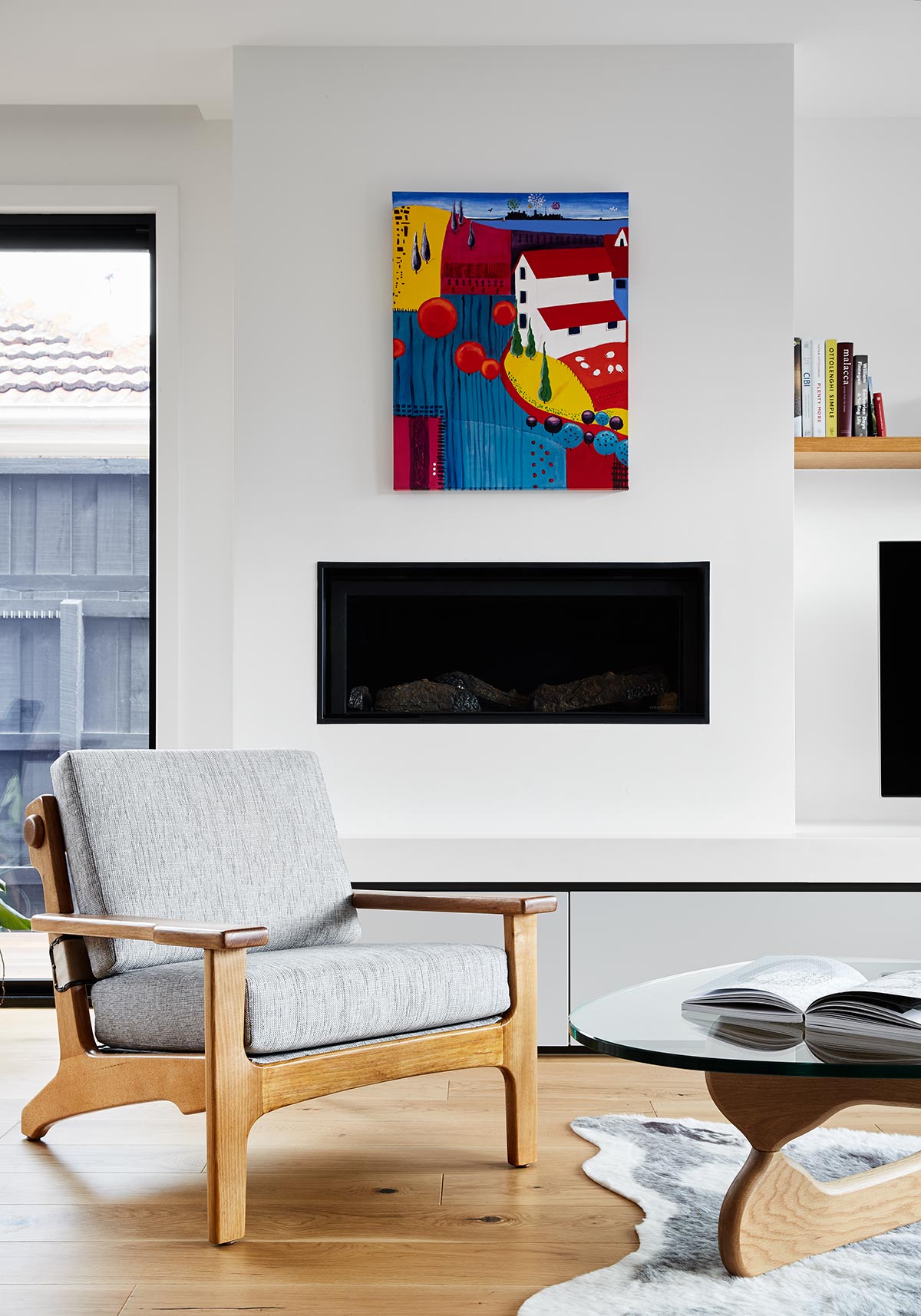 Floors, walls, and fabrics are kept monochromatic, a perfect balance of depth and light which allows daylight from windows to playfully bounce around and help the space achieve a seemingly larger appearance despite the narrow width. The interior space arrangement provides a significant volume to the home which is also the response to achieving the client's brief that required a sense of space throughout the structure.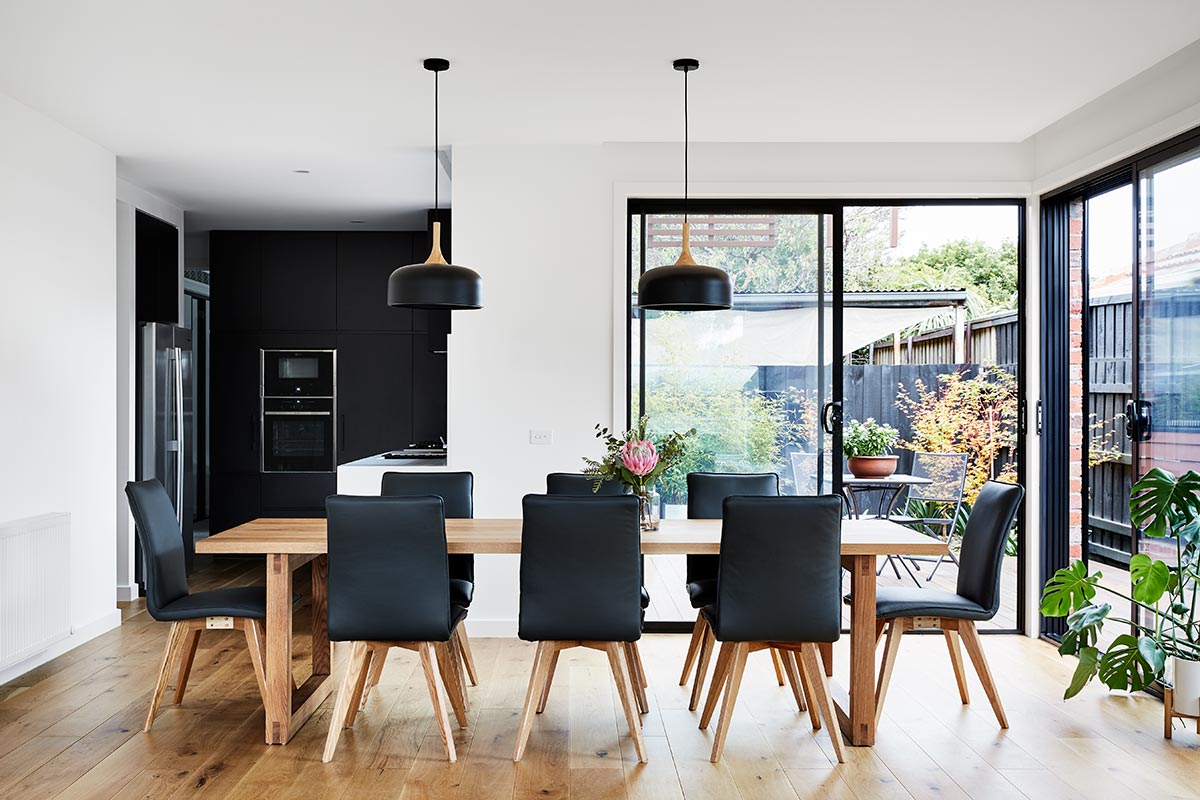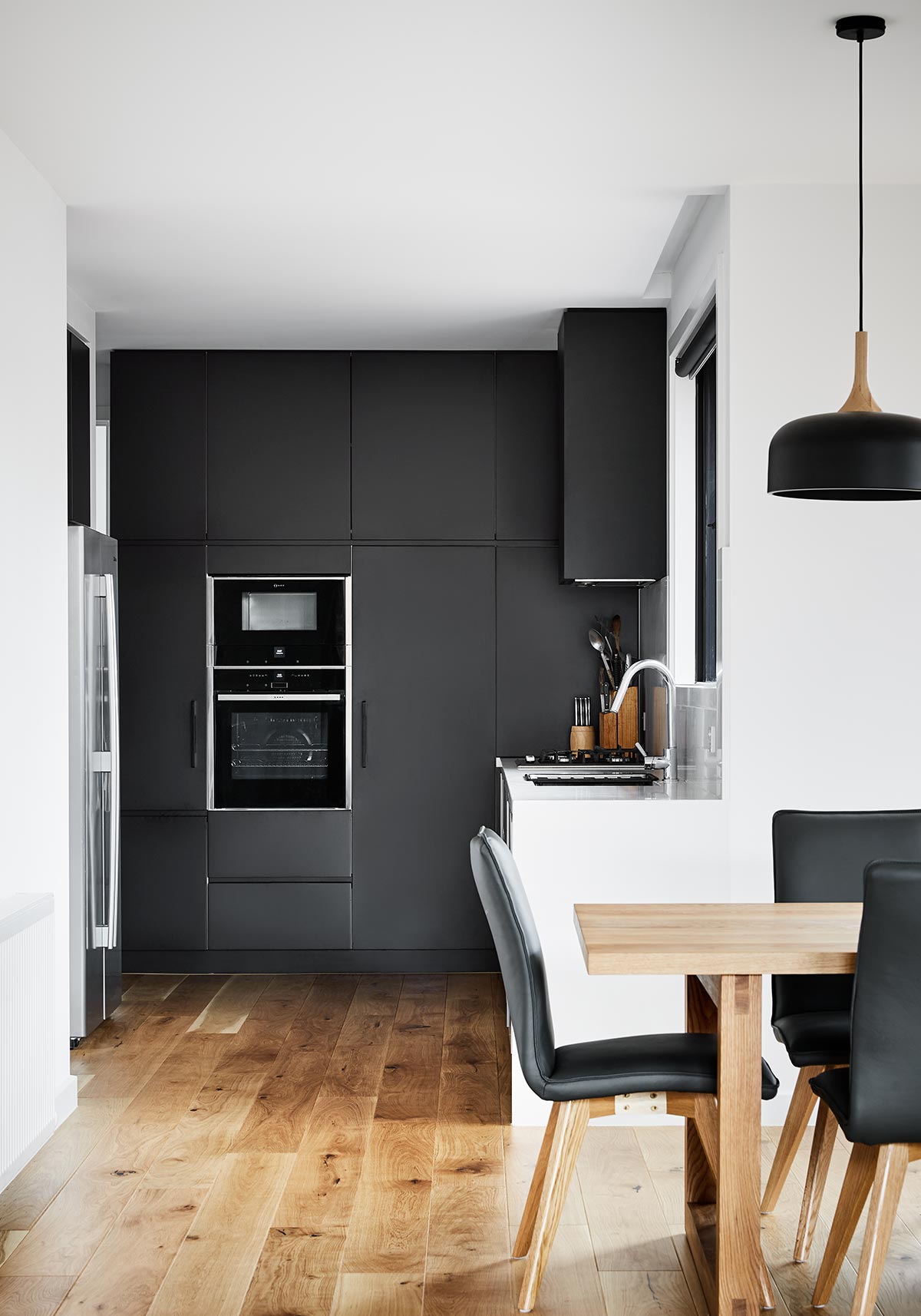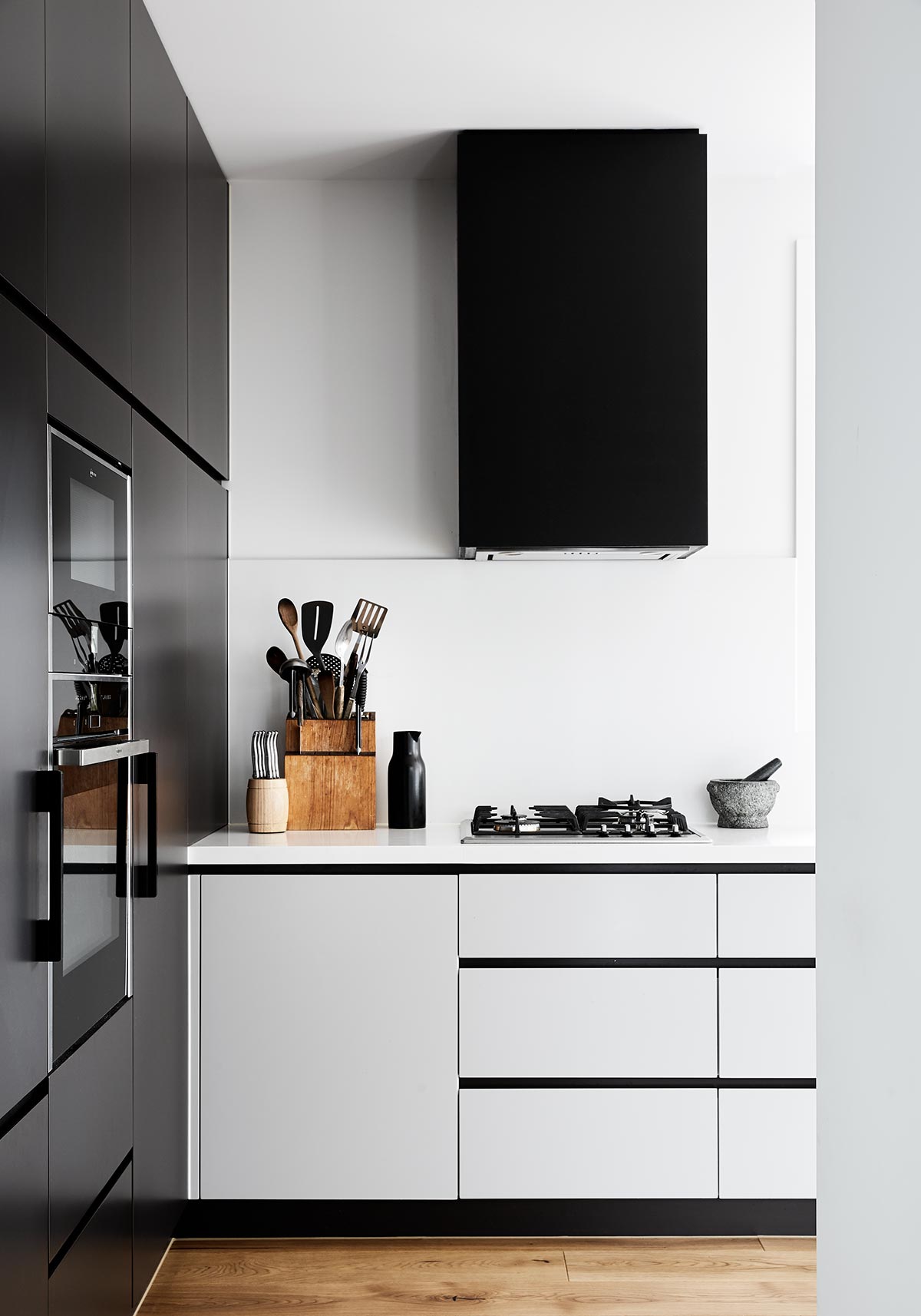 "The effect of a silhouette is achieved by the colour of burnt wood and effectively conveys the outline of the new volume. Material textures such as bricks, shiplapped timber, and vertical grooved linings were introduced to visually relate the new building to its surrounding context and to our own experience of Australian houses. Together they generate a sense of human scale." – Atlas Architects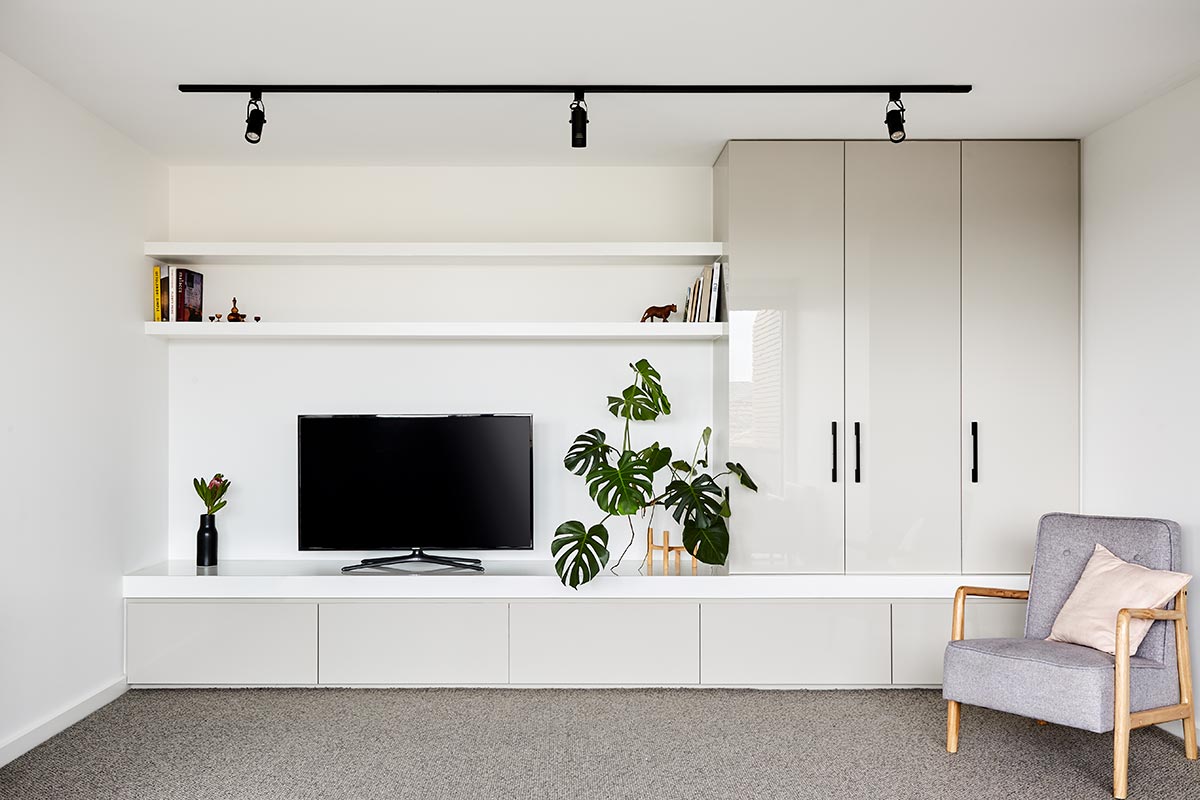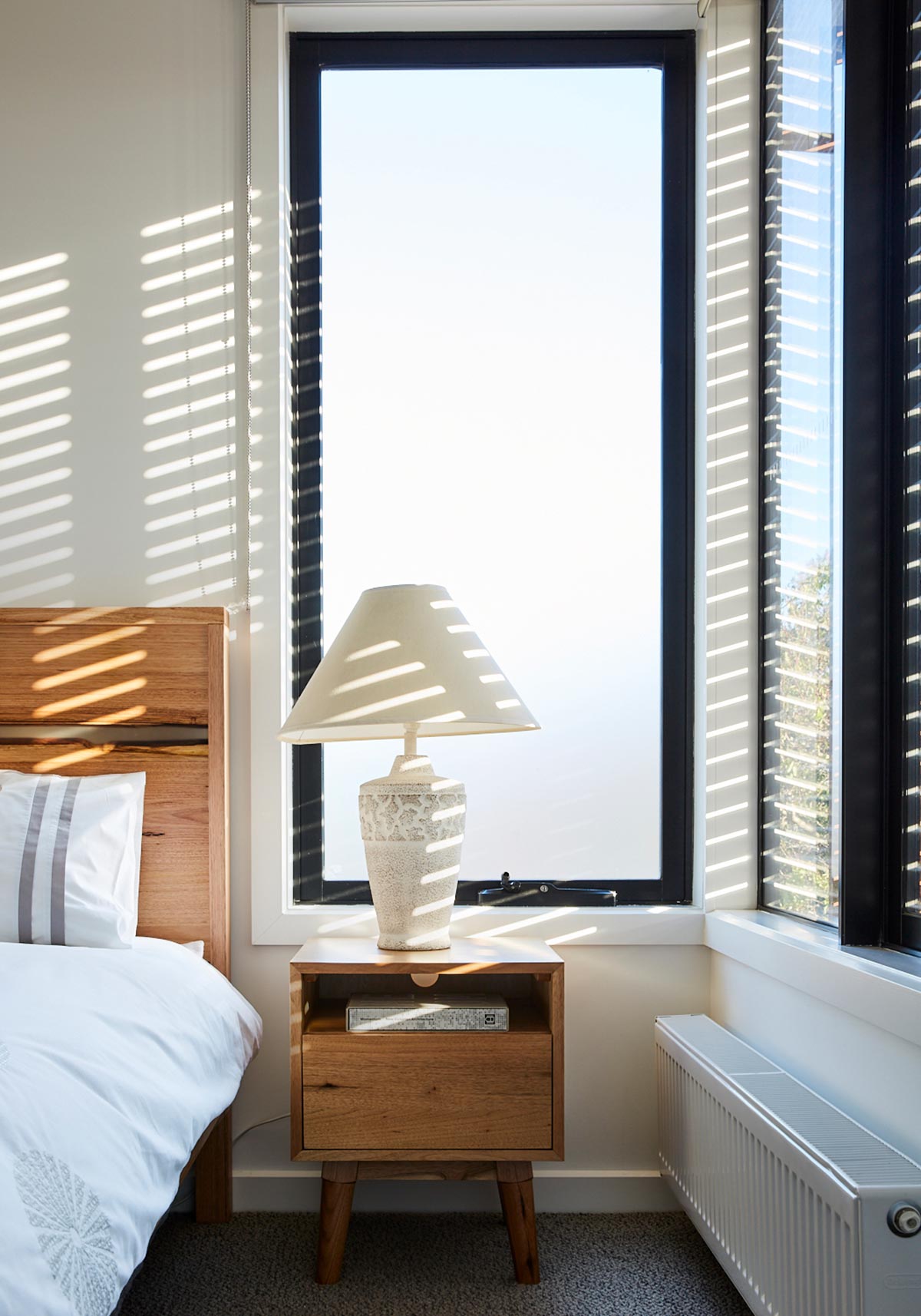 Despite various challenges and constraints, the overall design of this new home gave the client a comfortable, spacious, and functional abode that oozes with calmness, positive energy and a distinct charm that is all about celebrating and enjoying the lifestyle that comes along with it.
House Project: Brodecky House
Architect: Atlas Architects
Location: Melbourne, Australia
Type: New Build
Photographer: Tess Kelly