Comfort is key when it comes to getting a good night's sleep. It's considered as the ultimate battery recharge, keeping us refreshed and healthy for the day ahead. At Hunting for George, we believe that one of the easiest ways to help you drift into sleep in a jiffy is to have the comfiest bed possible, and having the best bedding certainly helps!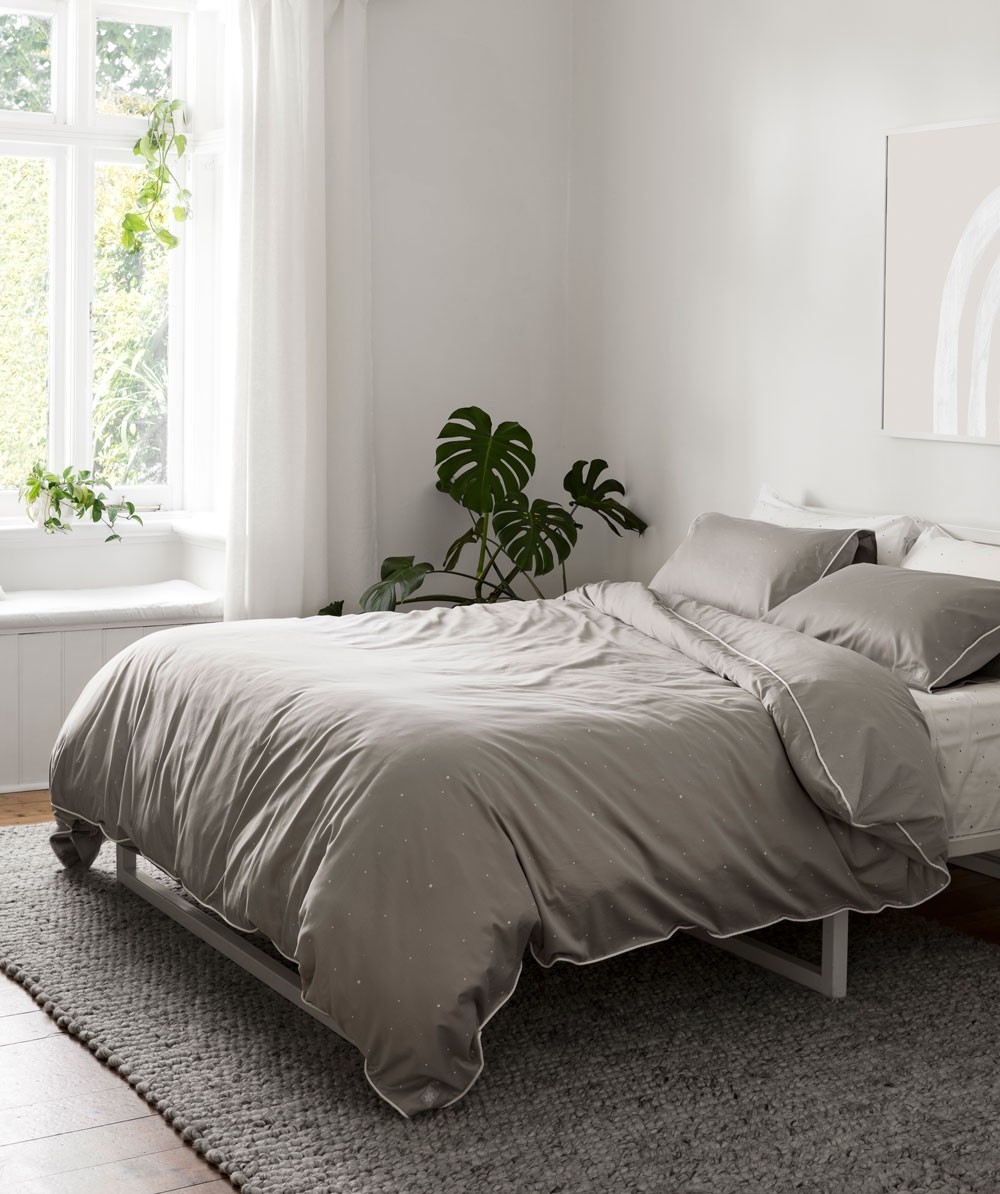 Good news is you don't have to spend a fortune to get quality with us. The reimagined Eskimo Shuffle Quilt Cover Set in our Classics bedlinen collection is effortlessly cool. This quality quilt cover features a minimalist polka dot design with a warm stone grey and white detailing and also available in both standard and European pillowcases.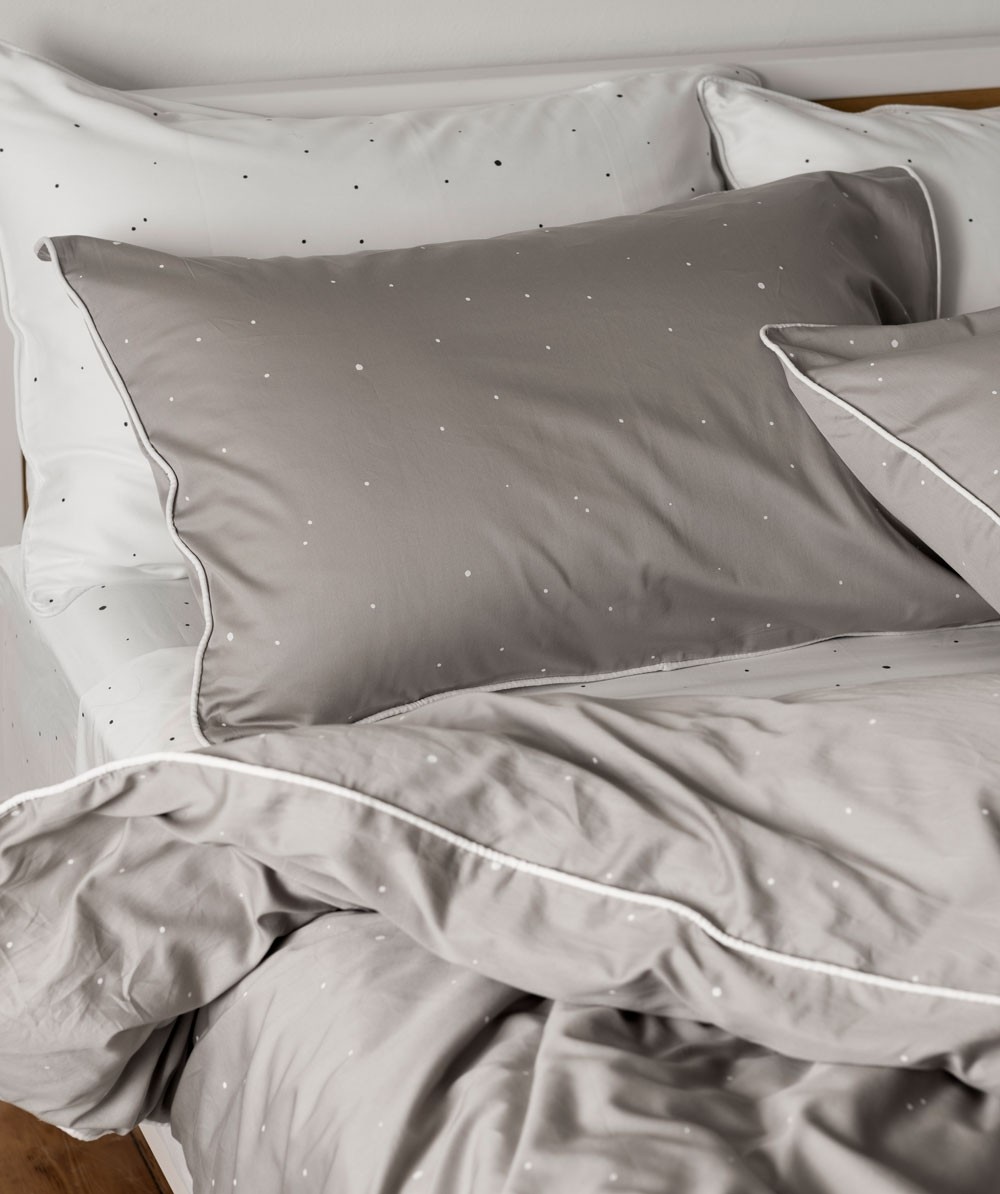 Similar to the Mr & Mrs Smith Quilt Cover Set, the Eskimo Shuffle Quilt Cover Set also made from 100% Pure Cotton Sateen with 400 Thread Count. That basically means this premium bedding is superbly soft, smooth, and incredibly breathable! Just the perfect blend of materials to take you from hot summer nights to cold winter ones with ease and comfort. Plus, all sheets are quality tested and free from harmful chemicals.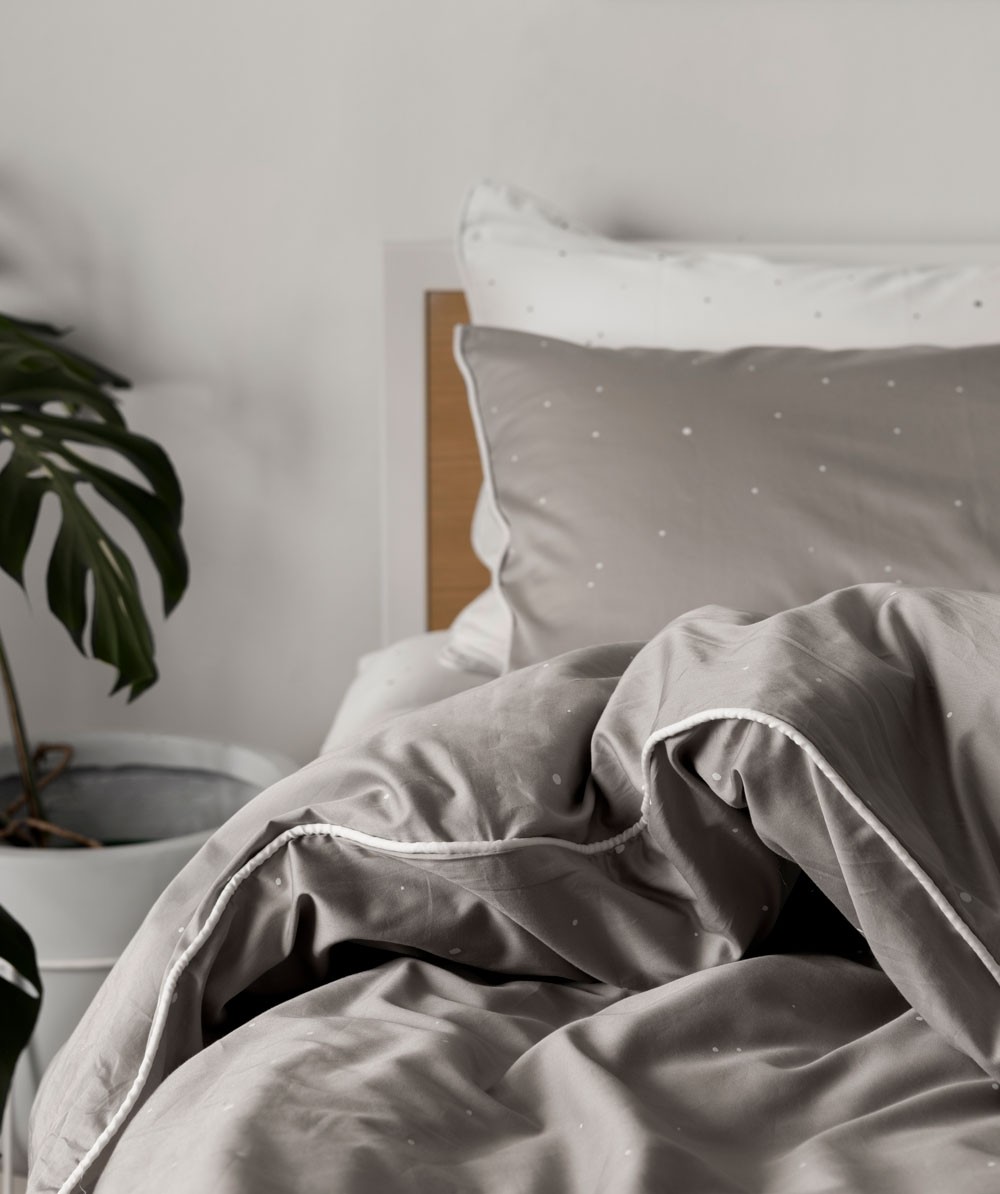 Now, aside from helping you to get into a deep slumber, this quilt cover set can also definitely pull your room together aesthetically! You guys probably know how much we love designing bedrooms, so we're definitely not going to let you have a boring one.
"We focused on establishing core base colours and worked with minimalist patterns that can be continually referenced and added to. I love the simplicity of these classic designs, as they will stand the test of time." – Lucy Glade-Wright, Brand Director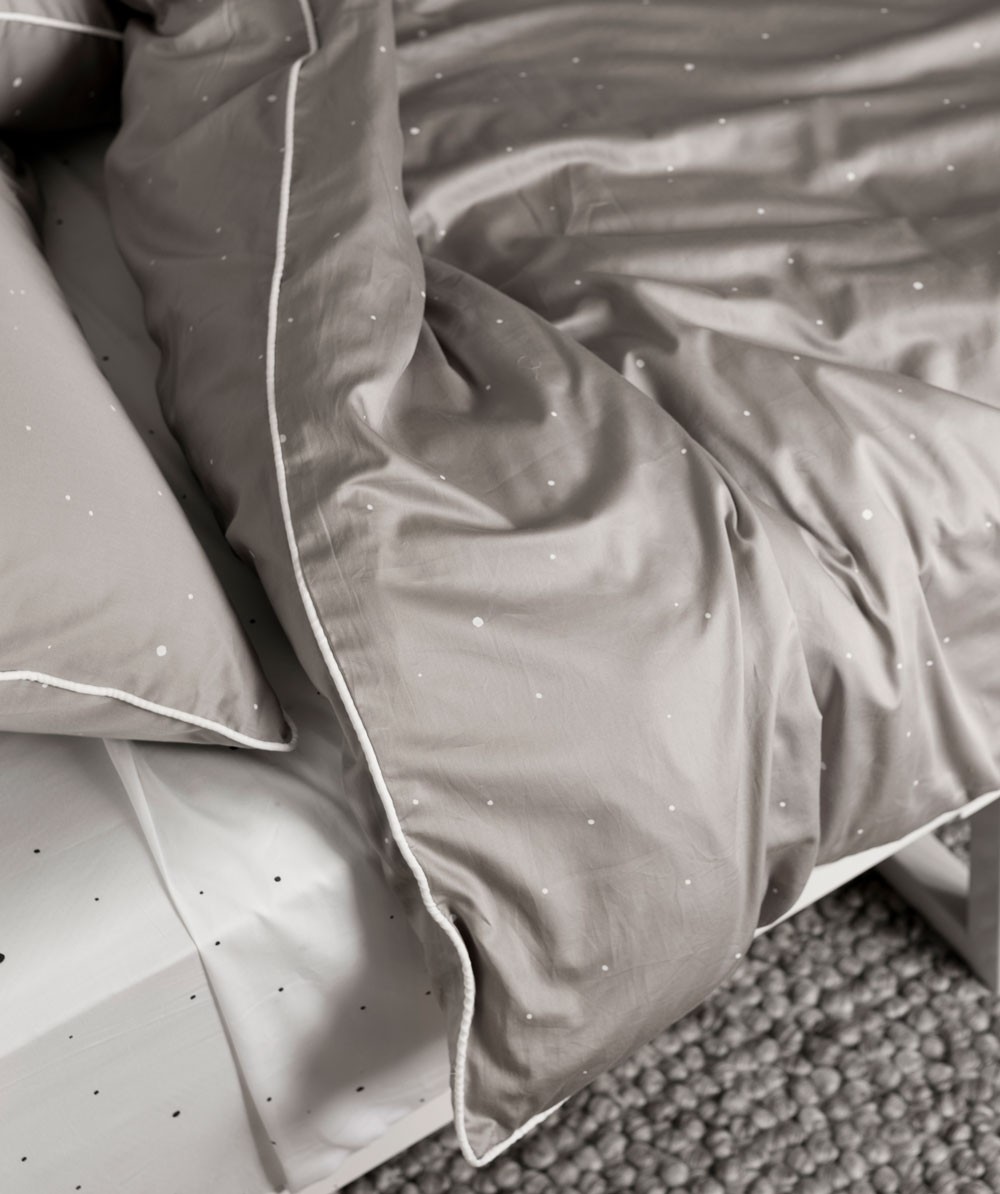 The Eskimo Shuffle Quilt Cover Set is made with minimalist features in mind, so there should be no issue in pairing them with any neutral-coloured linens. What we do recommend though, is styling it with the Eskimo Sheet Set or Smoke Sheet Set so you might want to have a look at a new sheet set too!
The Eskimo Sheet Set features a matching charcoal pattern on a bright white cotton and combines to create a fresh, bright aesthetic. Whereas the Smoke Sheet Set features a barely there cool grey, so when styled with the Eskimo Shuffle it brings a softer, more tonal look.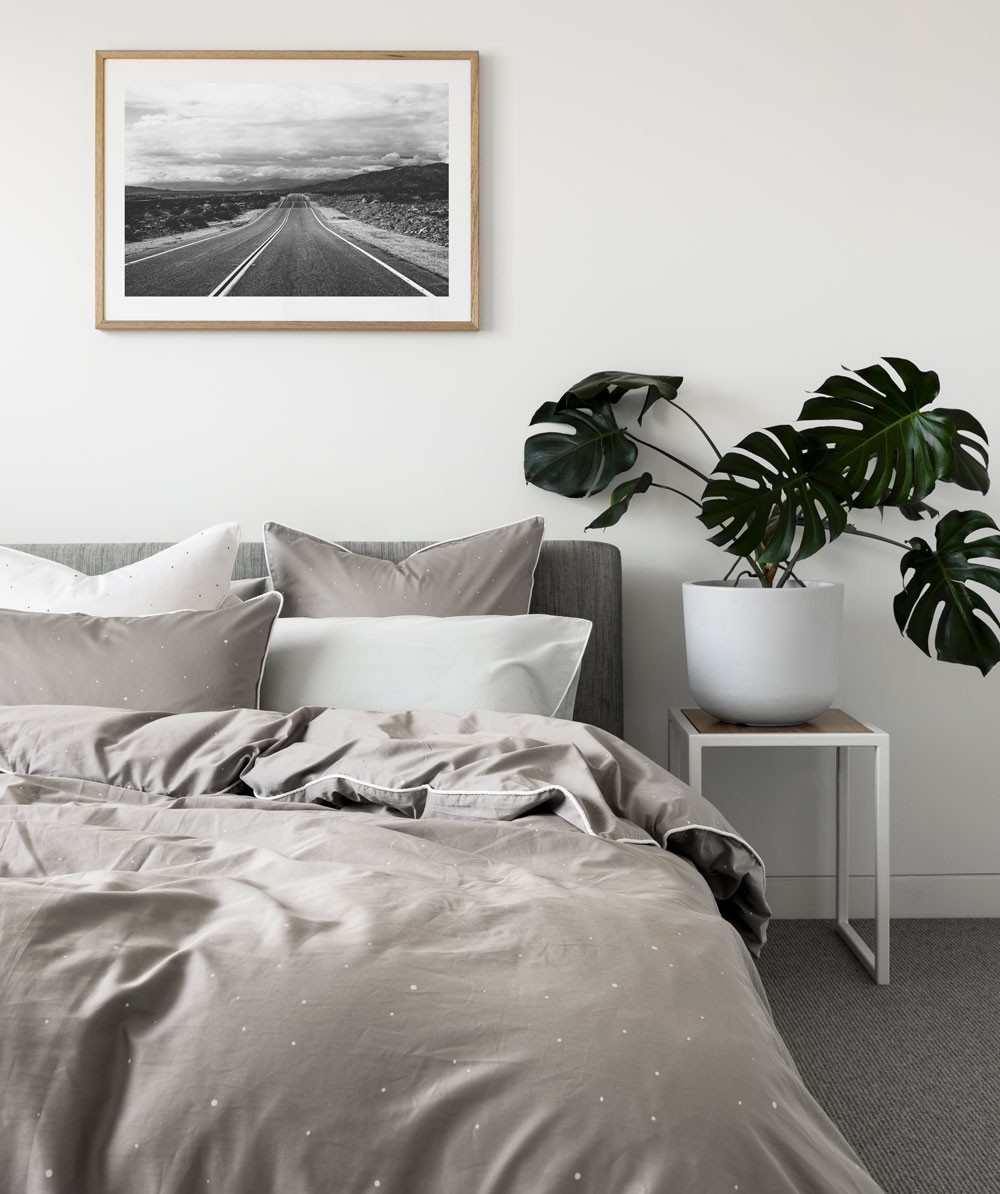 There you have it! Getting your bedding situation figured out might just be the simplest way to be able to sleep soundly through the entire night. No more reason for tossing and turning or finding yourself uncomfortably wrapped in your sheet like a human burrito. Sweet dreams and sleep better tonight with the Eskimo Shuffle Quilt Cover Set!