If you feel like you're in need of a serious dose of sunshine, palm trees and savasana's then this is the home tour for you! Welcome to our most tropical Let Us In Home tour to date, Bali Kali Kubu. This lush retreat is located on Bali's Bukit Peninsula in the iconic surf town of Padang Padang. Deeply wedged in the jungle but only a few minutes drive from the ocean, this home is a modern yogi's paradise and it doesn't take you long to discover why.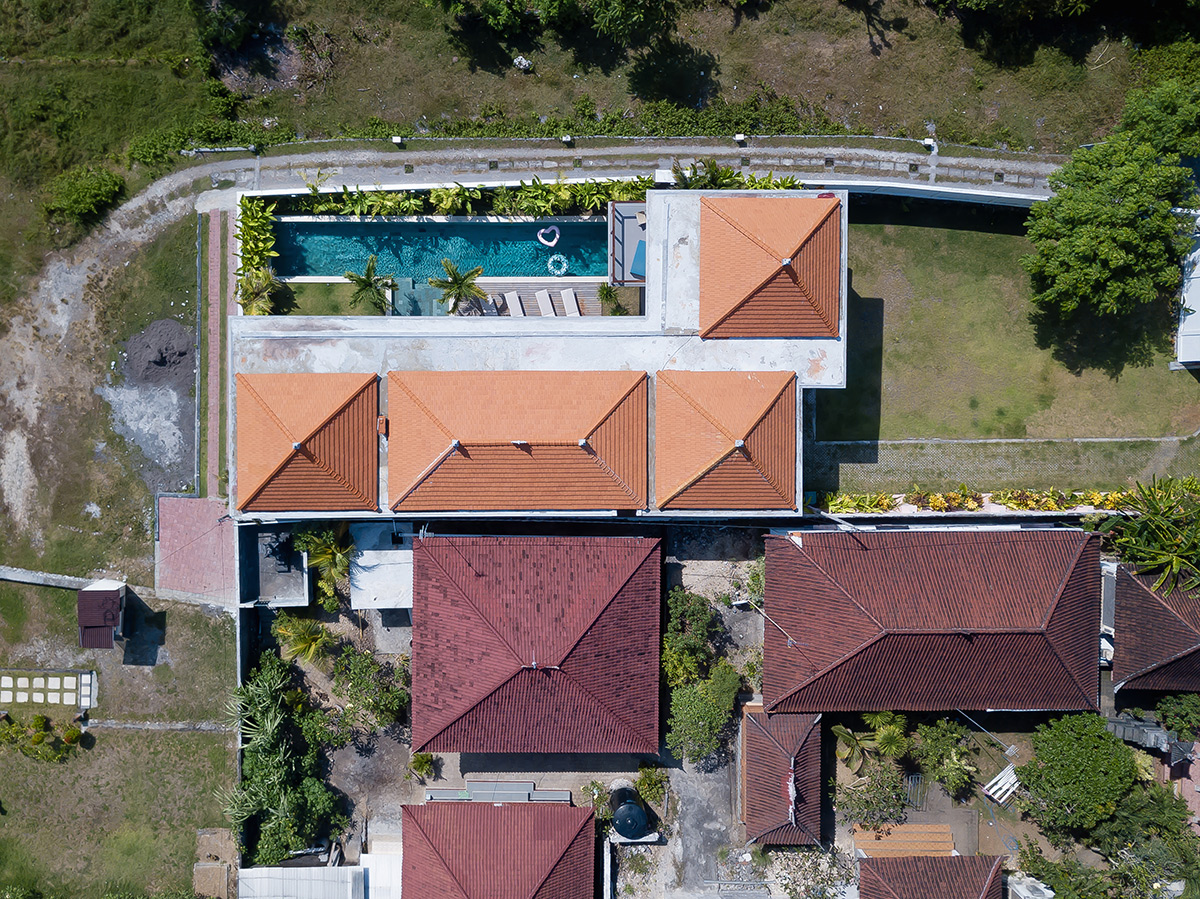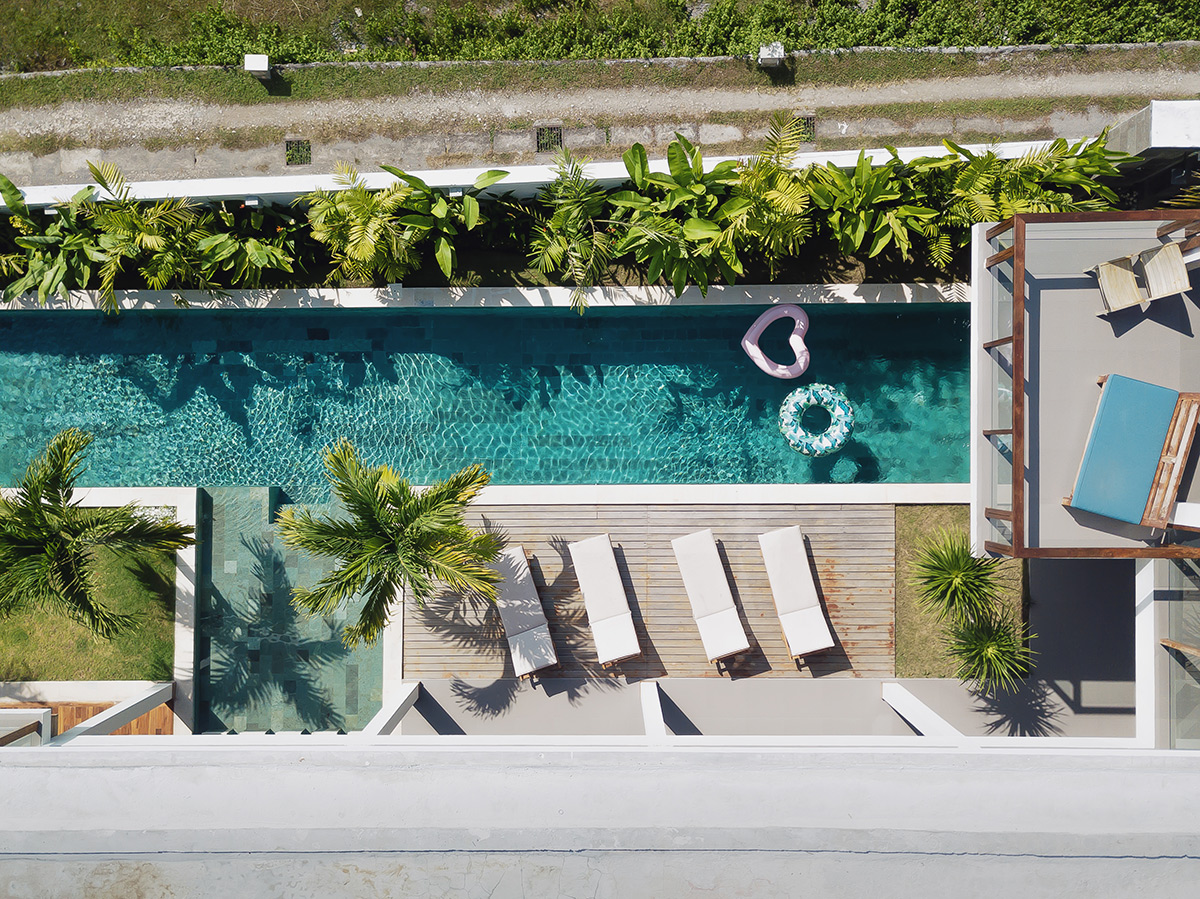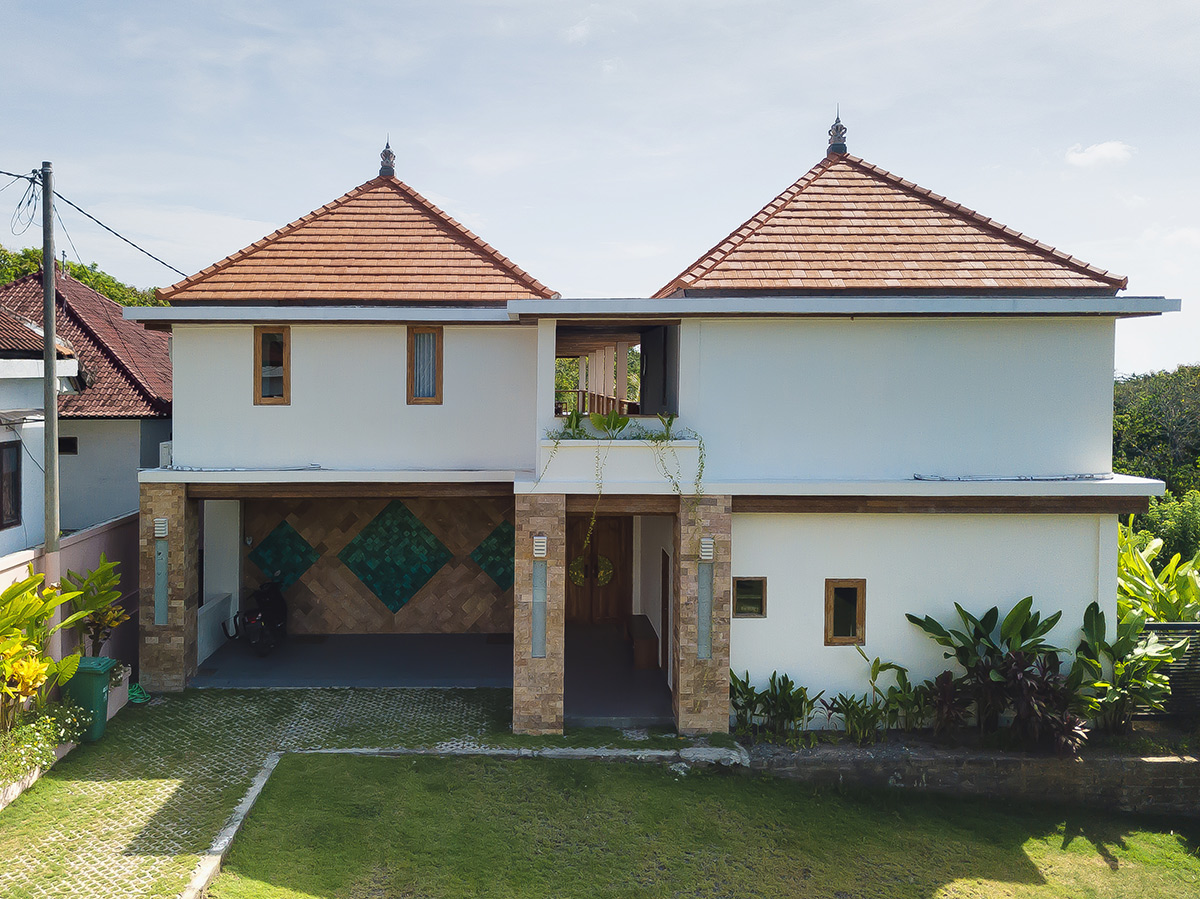 Upon entering you are welcomed into a colourful, tropical wonderland. A pool of aqua water reflects the Bali sun and wraps around you as you walk down the centre hallway, past the open plan living area and straight towards your very own yoga shala. Yes folks, complete with a dedicated yoga studio you can't help but exhale as soon as you arrive. Not only is this home perfect for those that are down to dog, but also those that are down to party.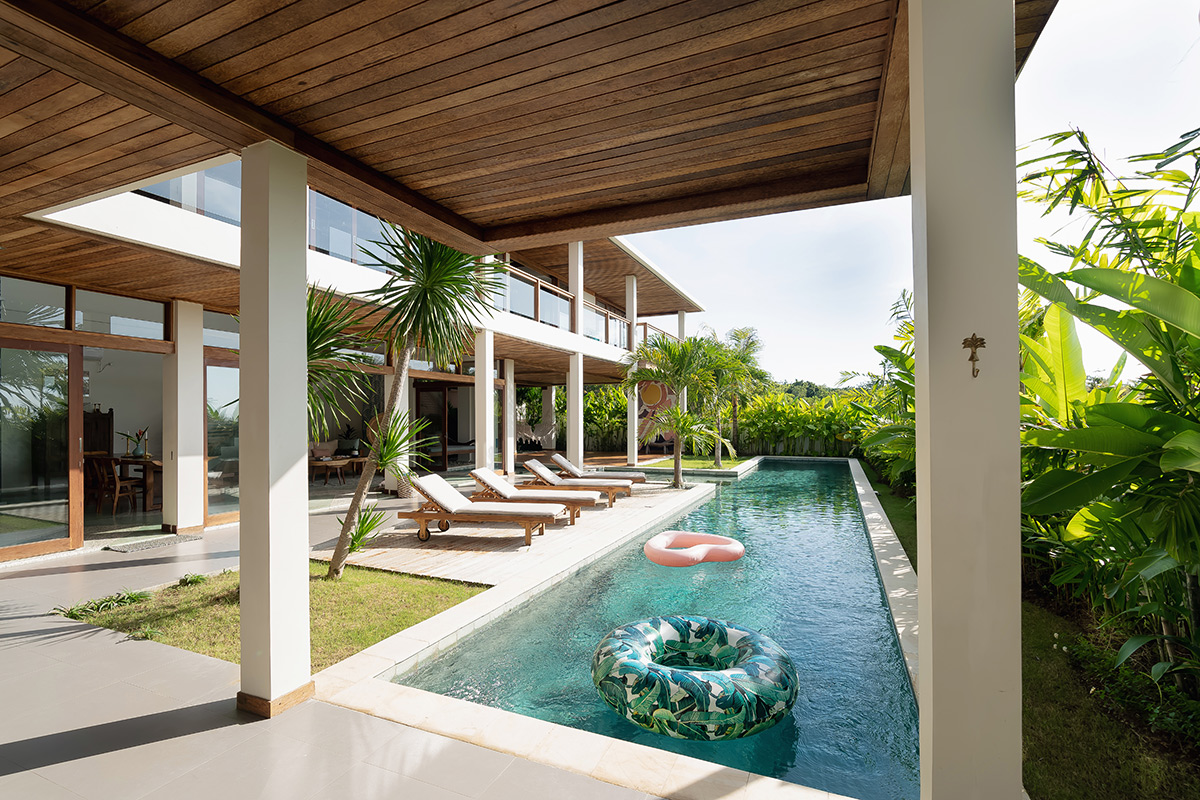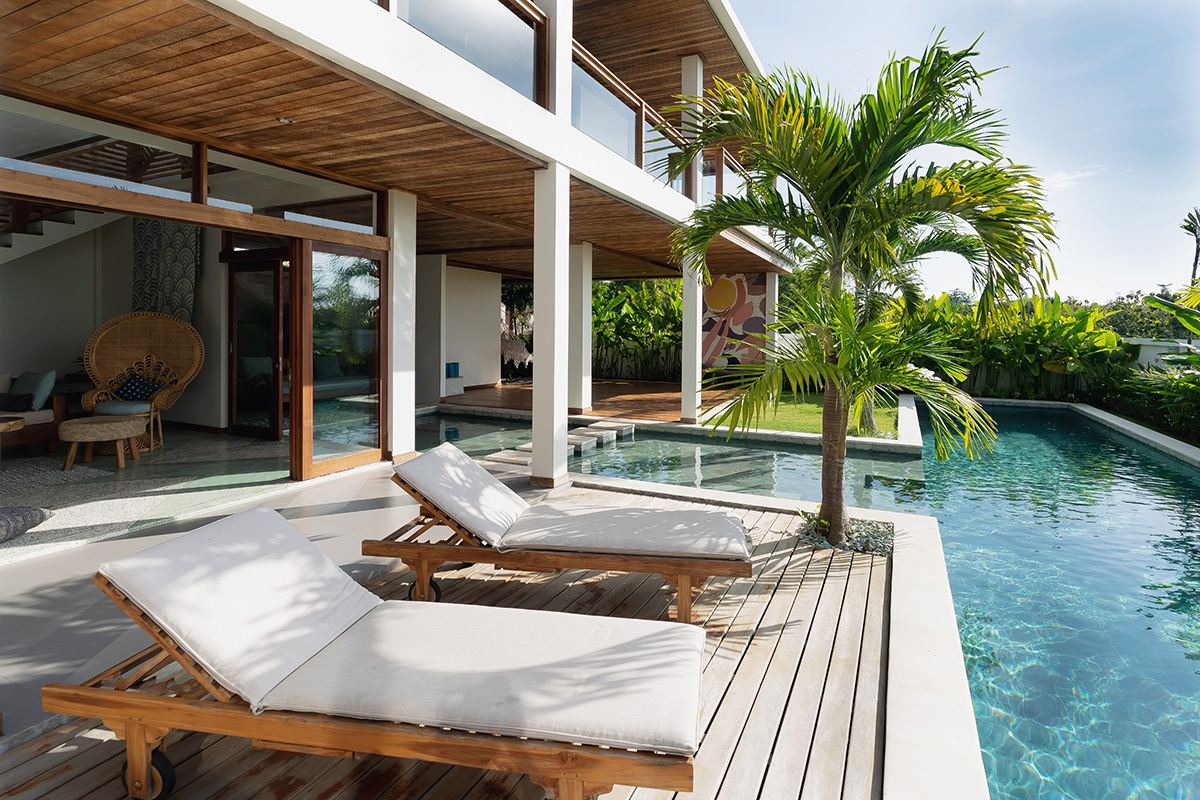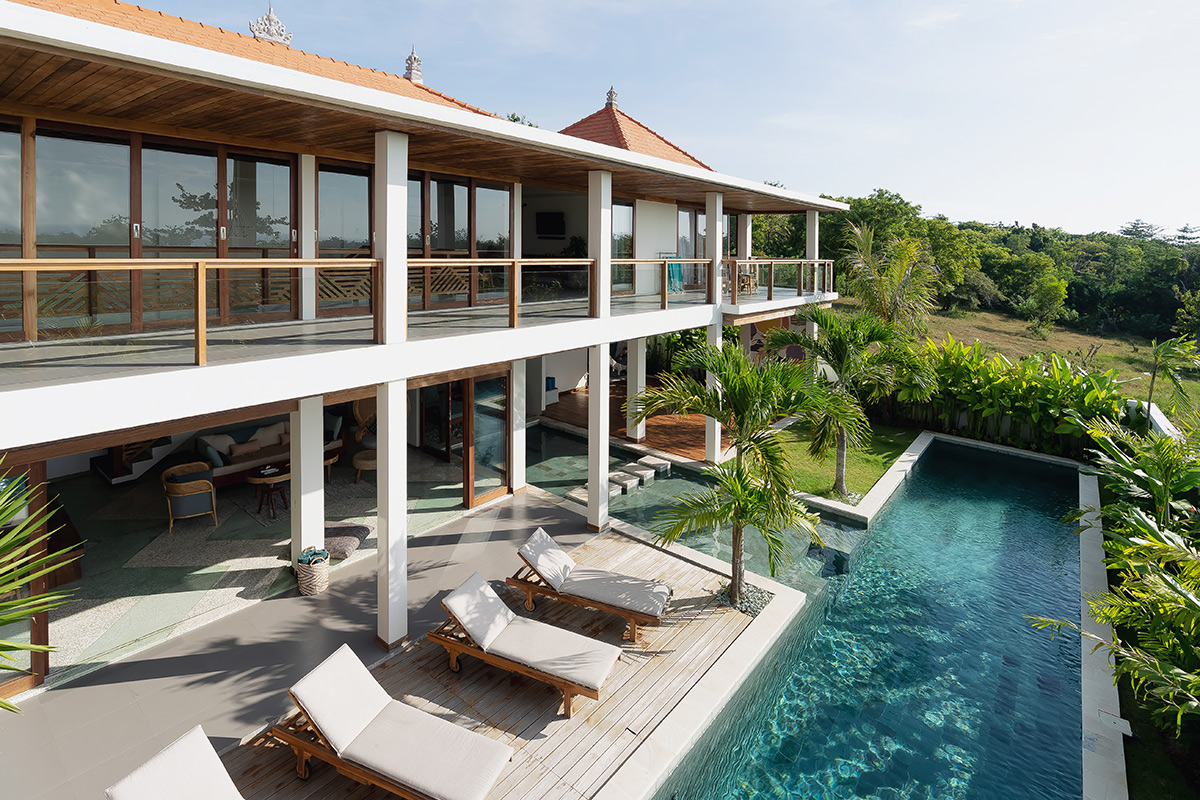 The floorplan is open and the integrated living, kitchen and dining extends the ground floor offering, perfect for entertaining! These internal living areas play host to an eclectic edit of interiors, that reflect the casual surfer vibe of both the location and its owner. Soaring above are Balinese-style vaulted rattan ceilings that set a traditional tone, whilst also complementing modern elements such as the chevron terrazzo floor that lays below.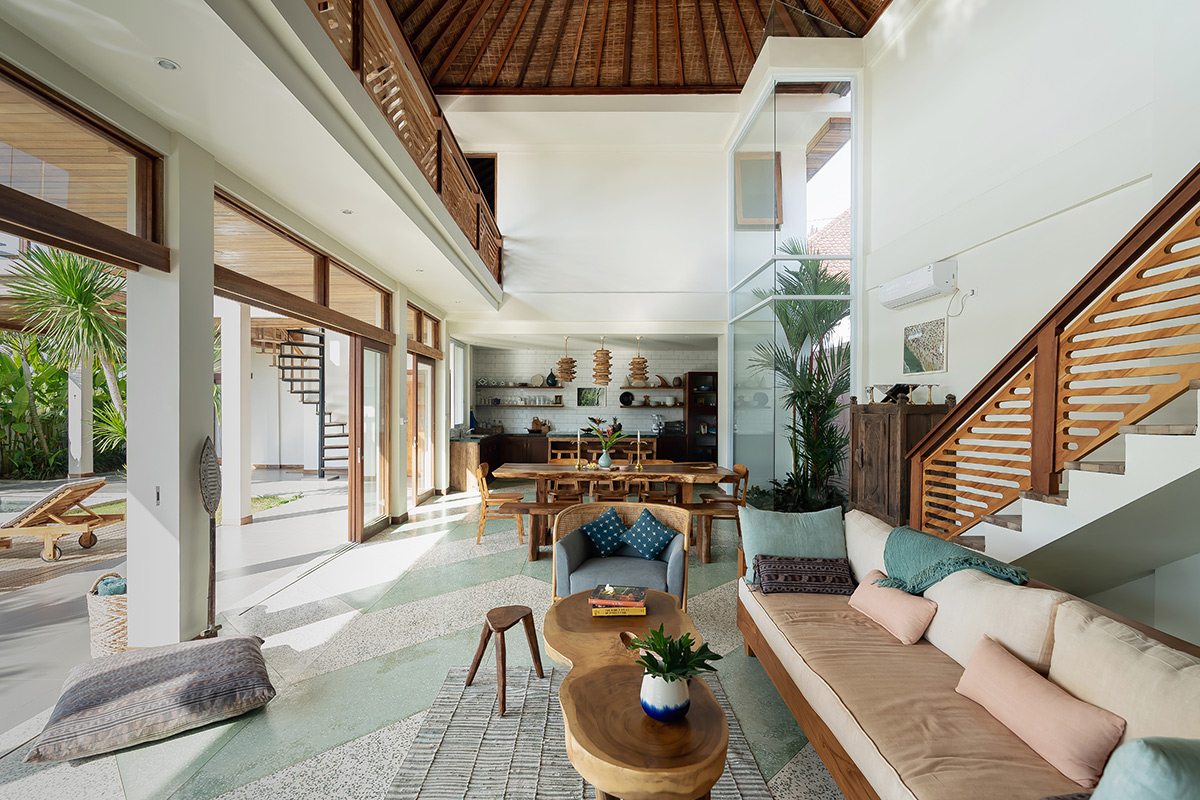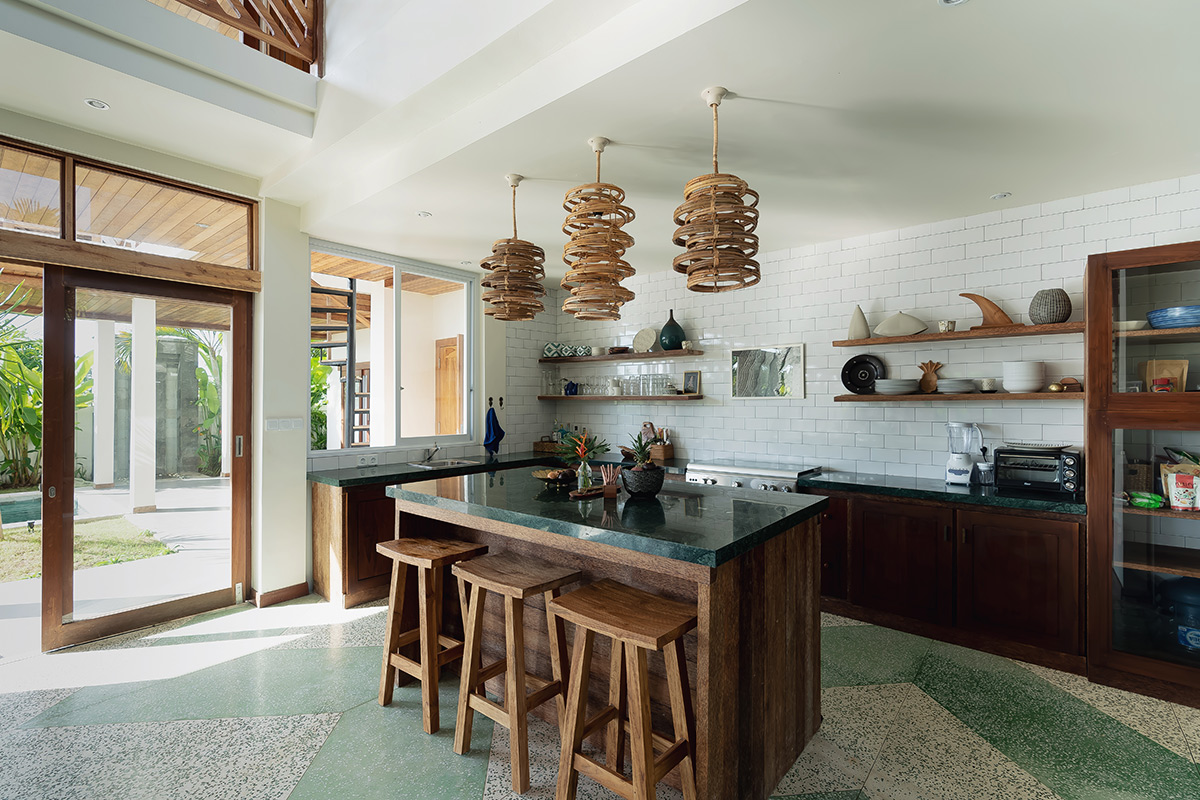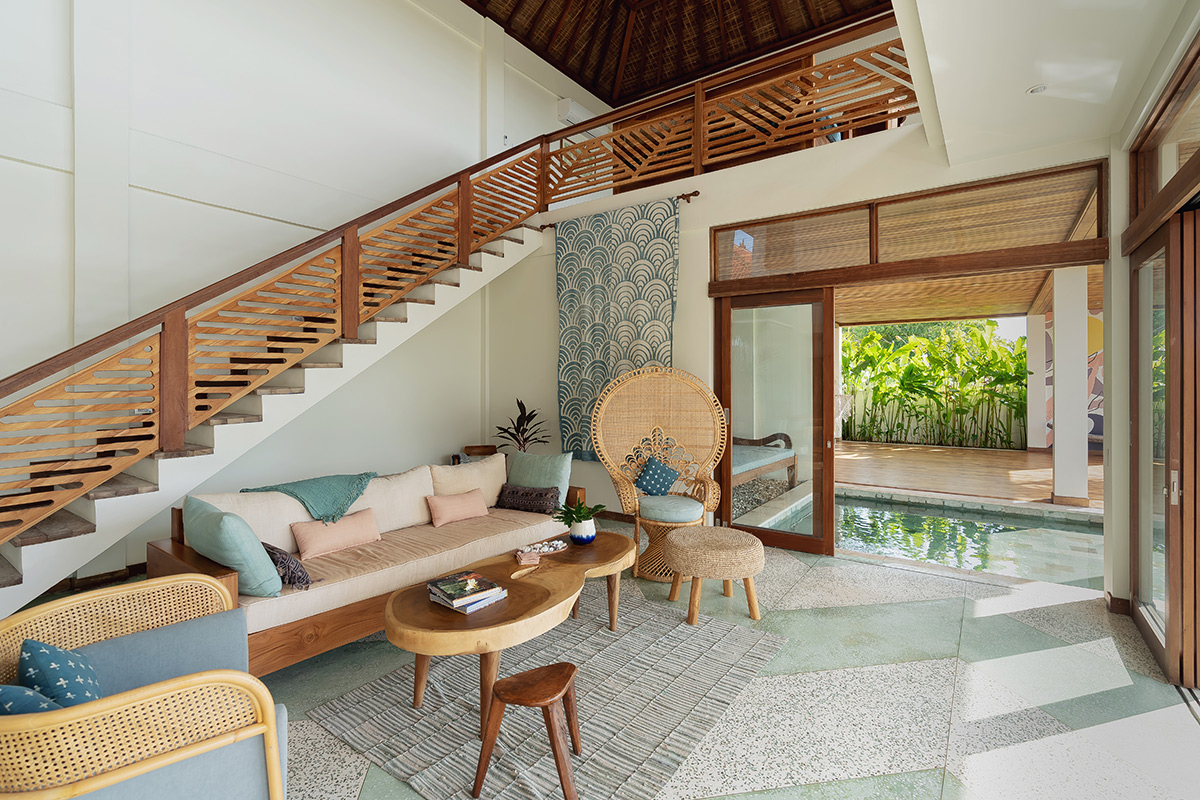 Seamlessly fusing modern California with Bali, this home is as much about its decor as it is its architecture. Custom wall murals from LA artist Priscilla Witte were painted whilst visiting the owner. These modern shapes and colours bring a carefree sense of playfulness to the home, not just in the yoga shala but in each ensuite and bathroom as well.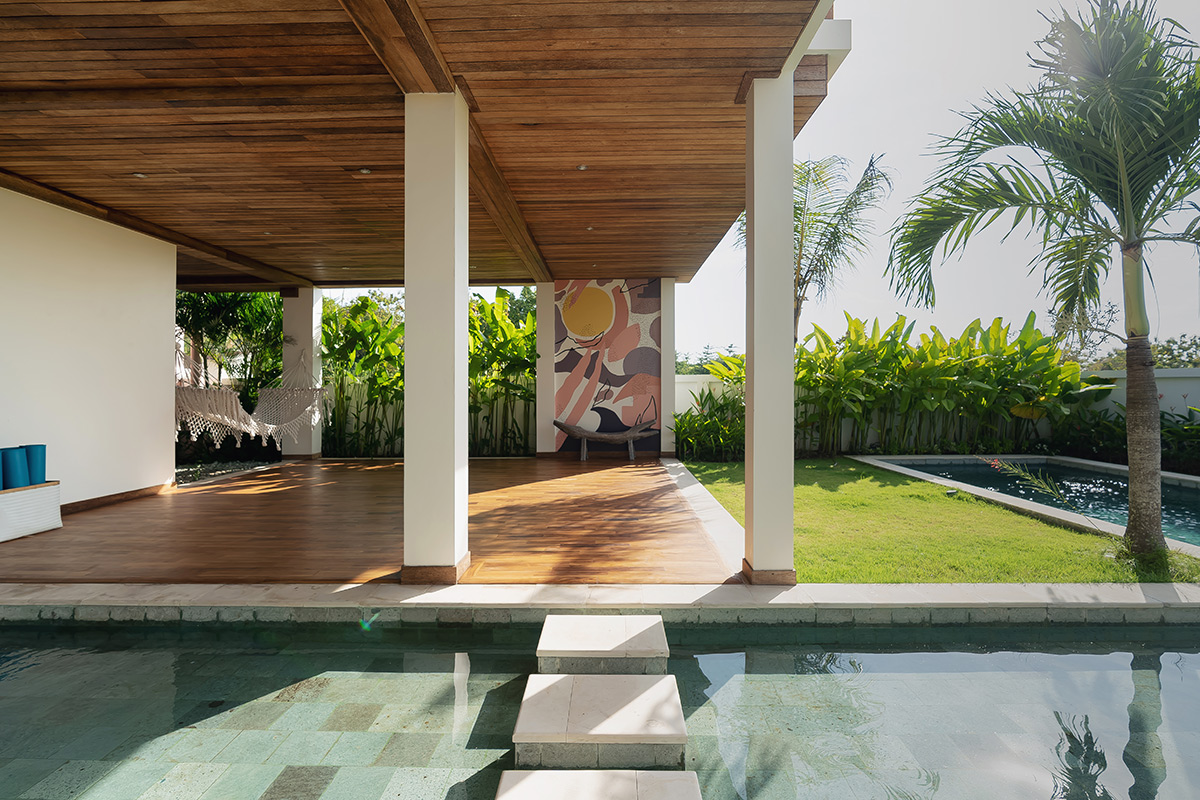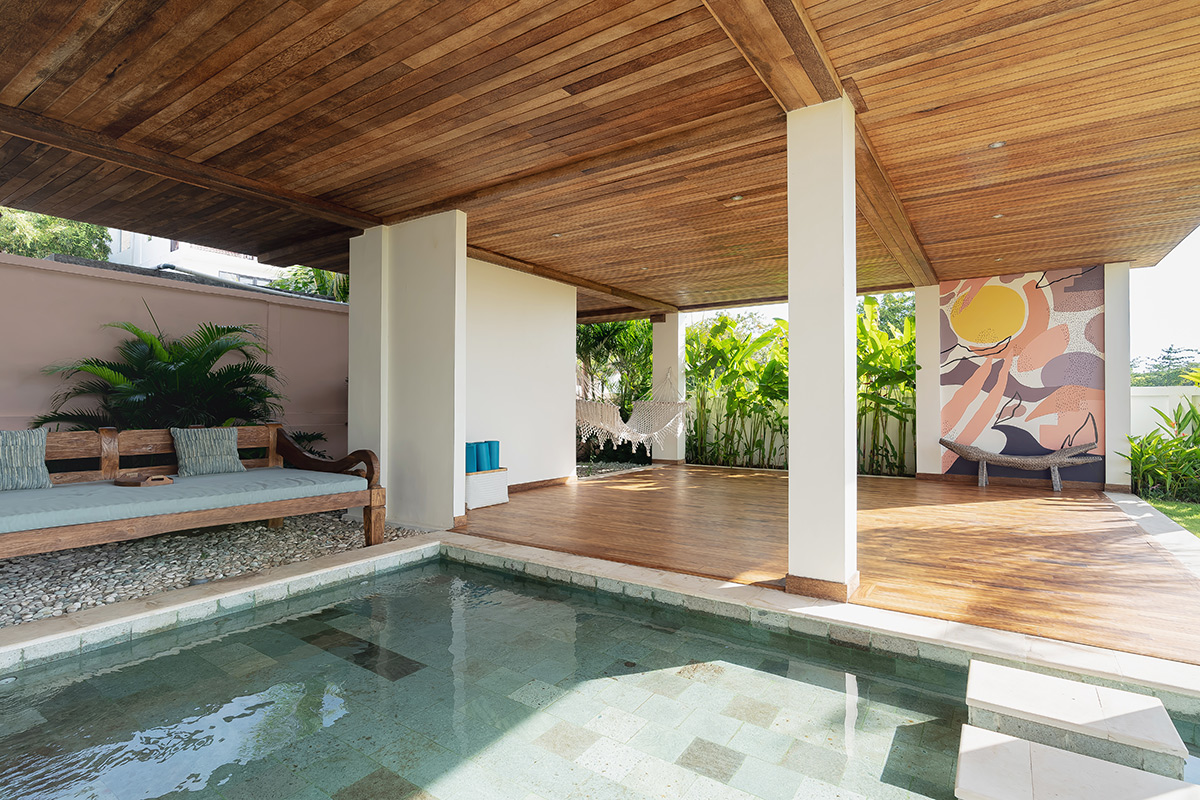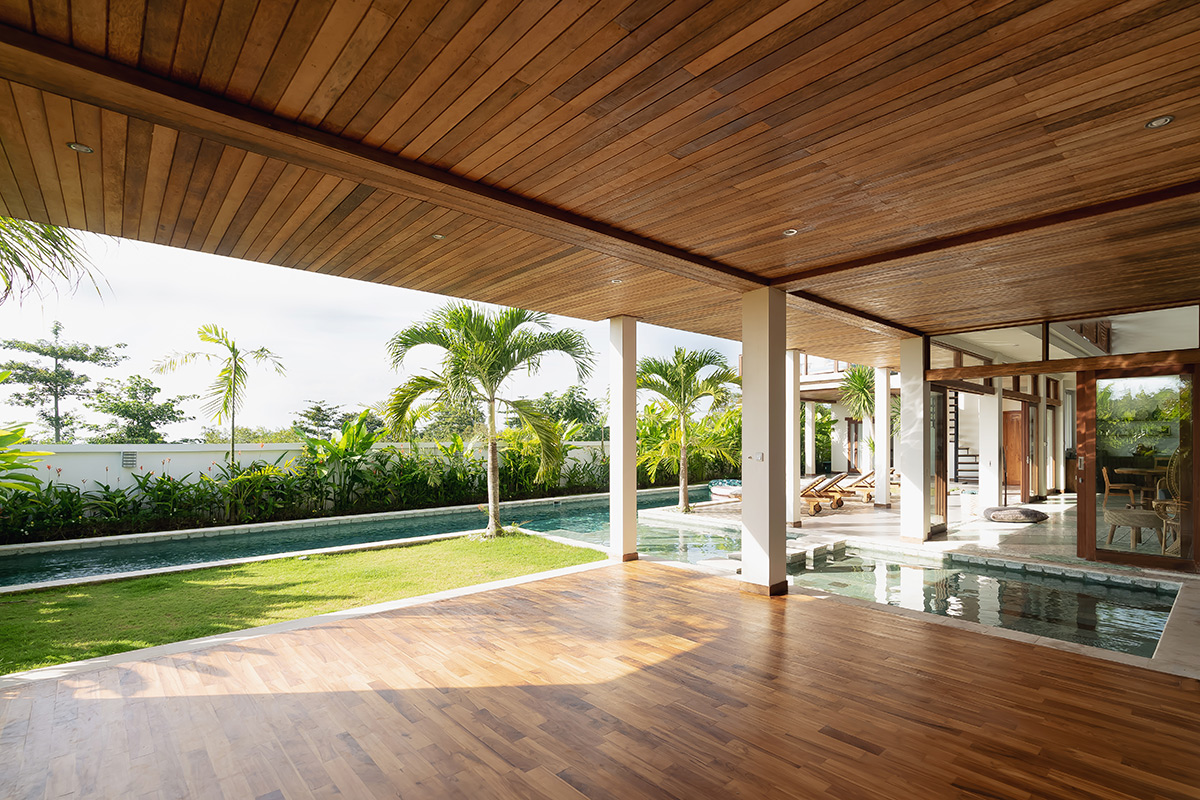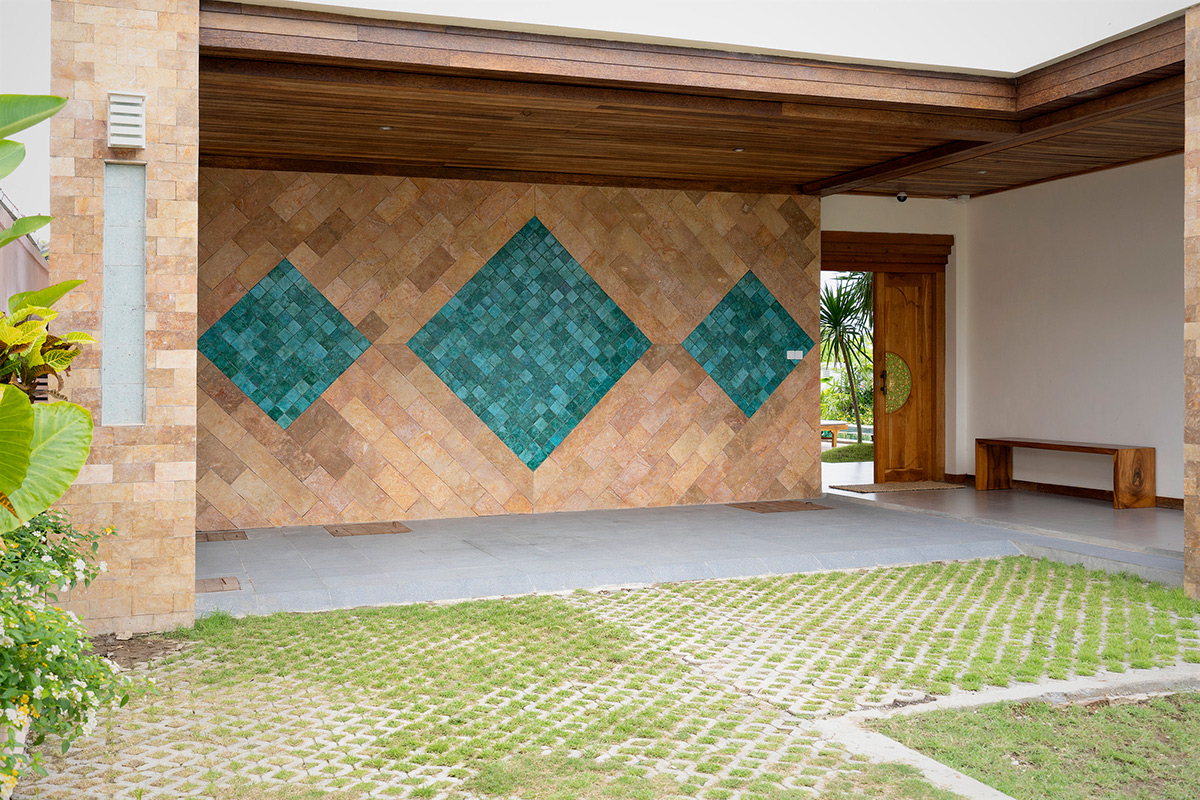 Each ensuite bedroom has its own colour theme and boasts different styled bathrooms, each with its own custom colour and shaped tiles. A massive pink terrazzo tub lives in the Master Ensuite. Poured on site, this pretty in pink tub is an absolute monster and contrasts perfectly next to the aqua marine tiled wall.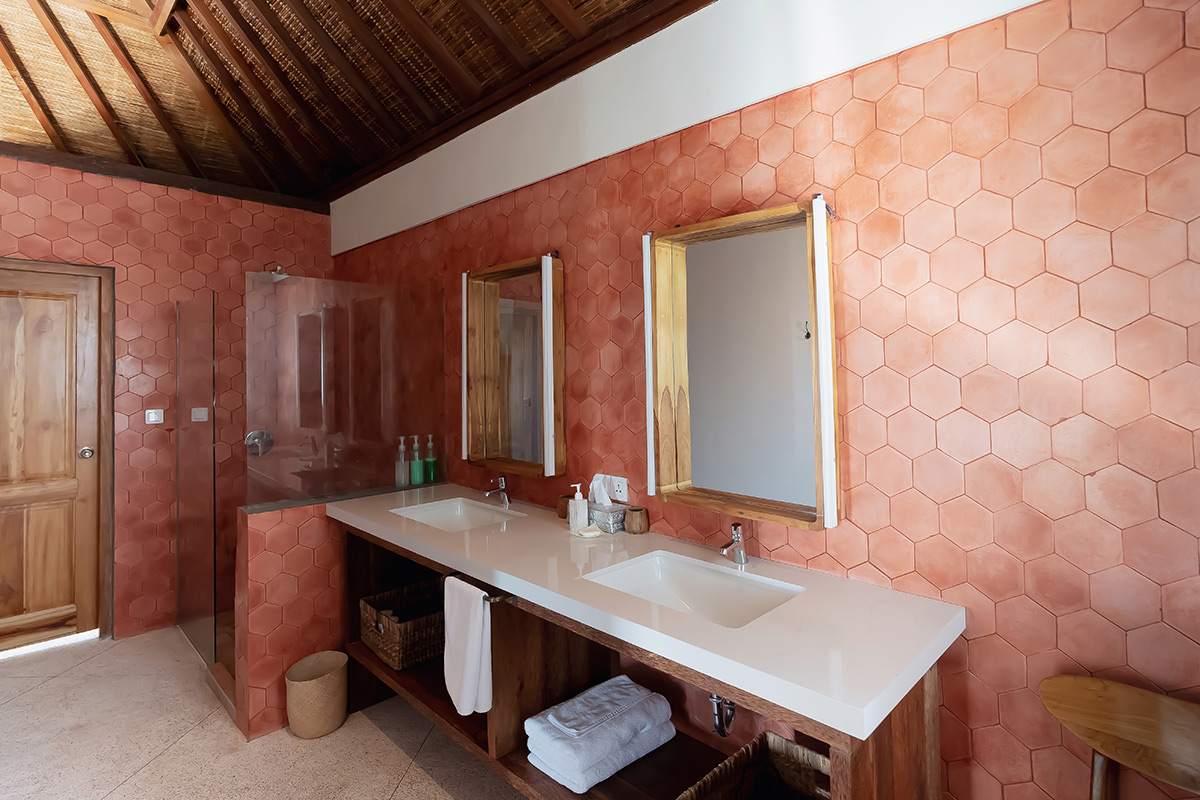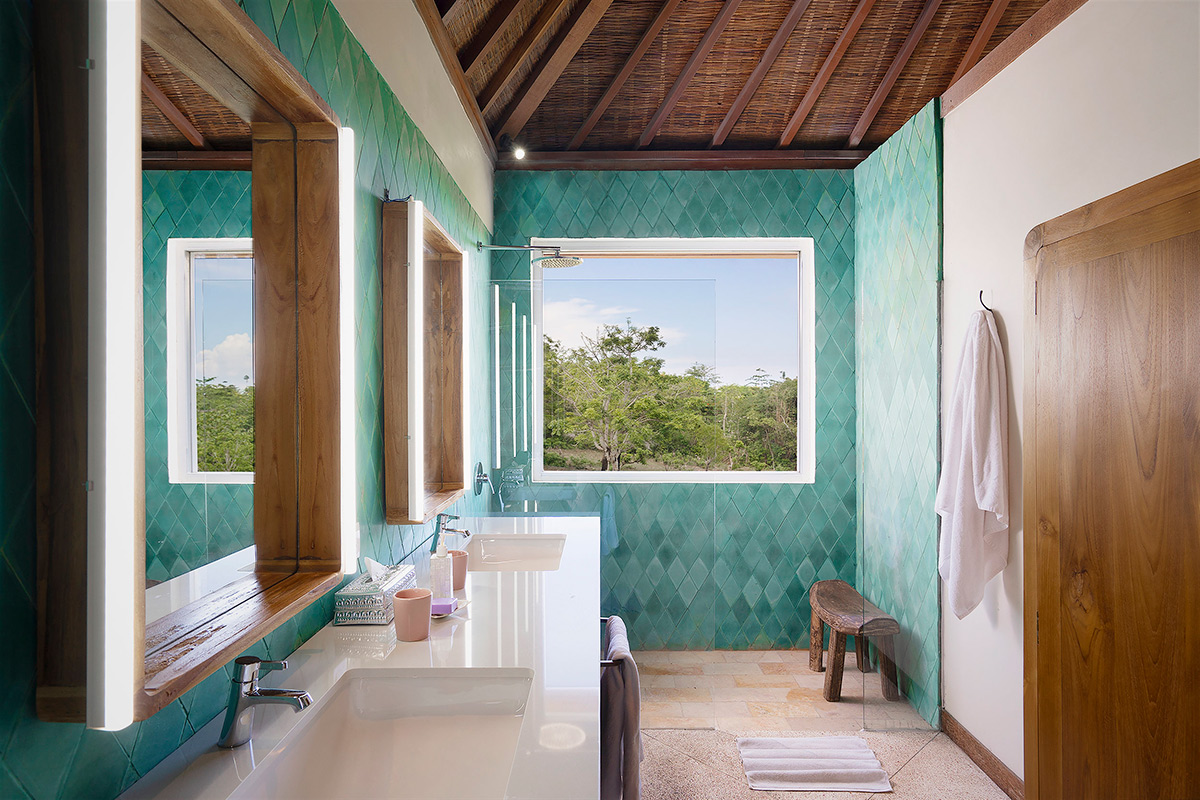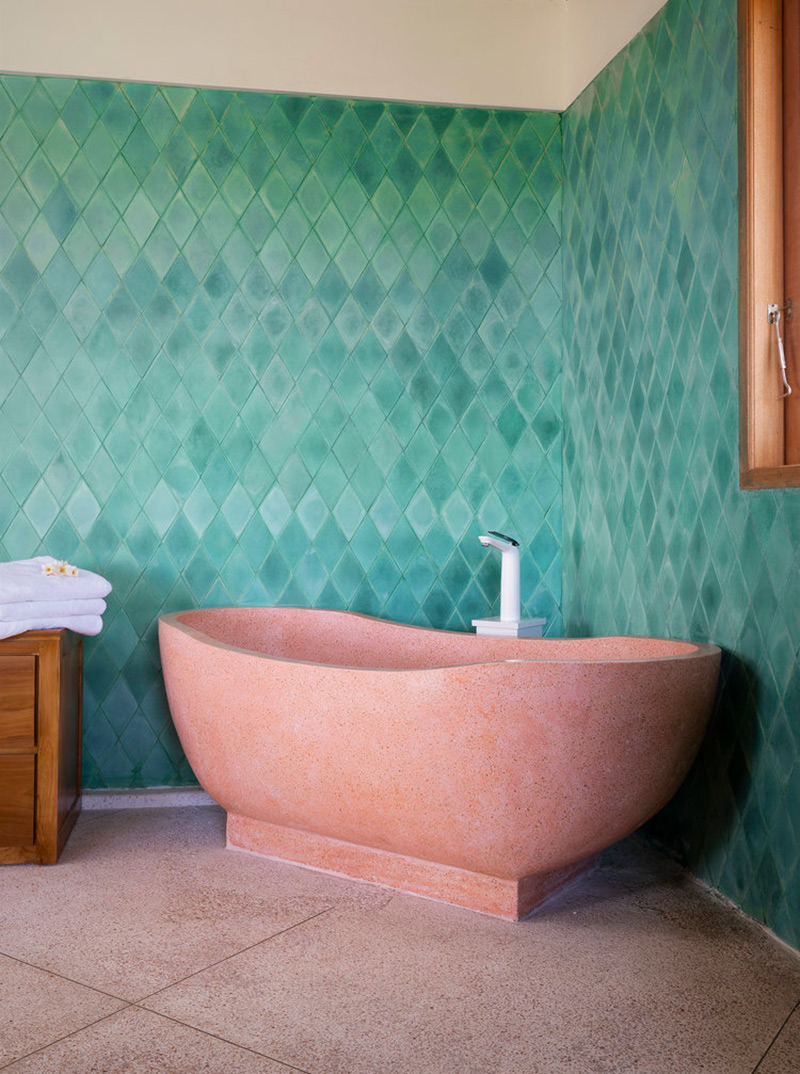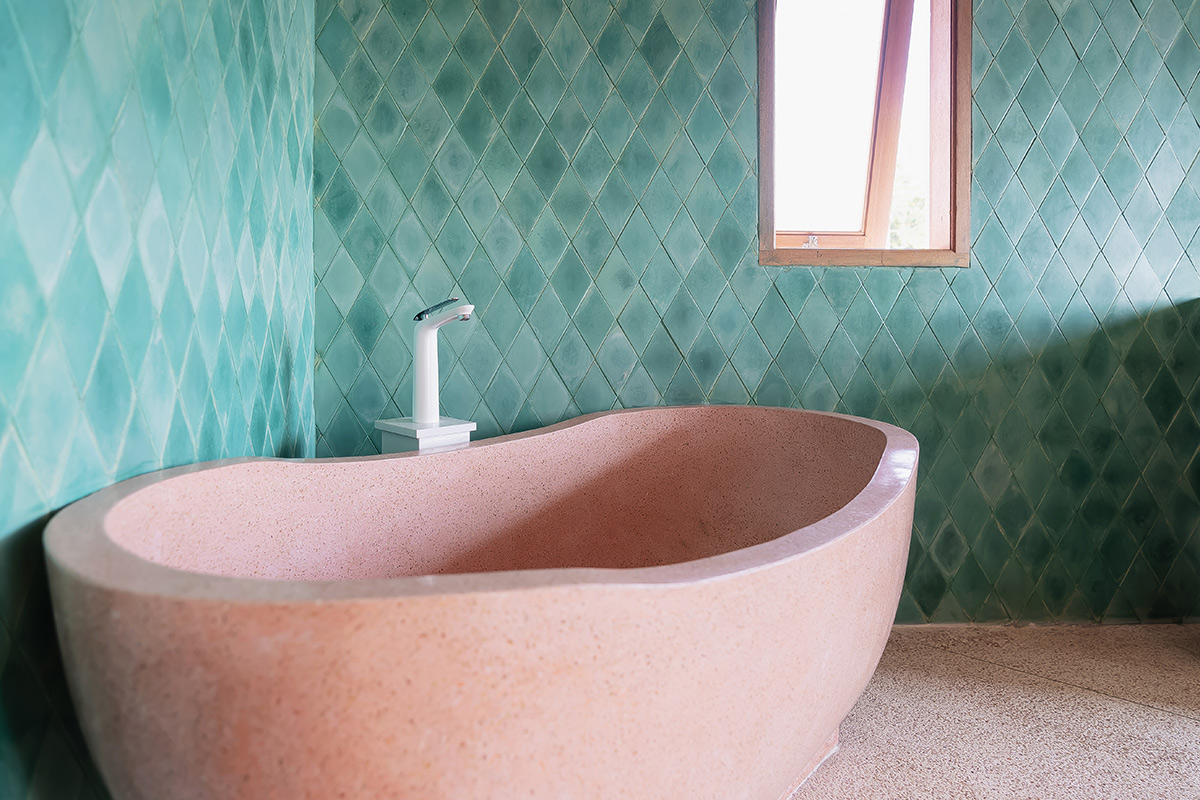 Approximately 300 square metres, this new build includes three ensuite bedrooms plus a fourth convertible pool room/bedroom. The upper level is home to the main bedrooms and the balcony that boasts ocean views. The ground floor is all about fun with a hammock, outdoor shower, t-shaped lap pool, huge day bed, pool room, yoga shala and of course the open plan living, kitchen, and dining.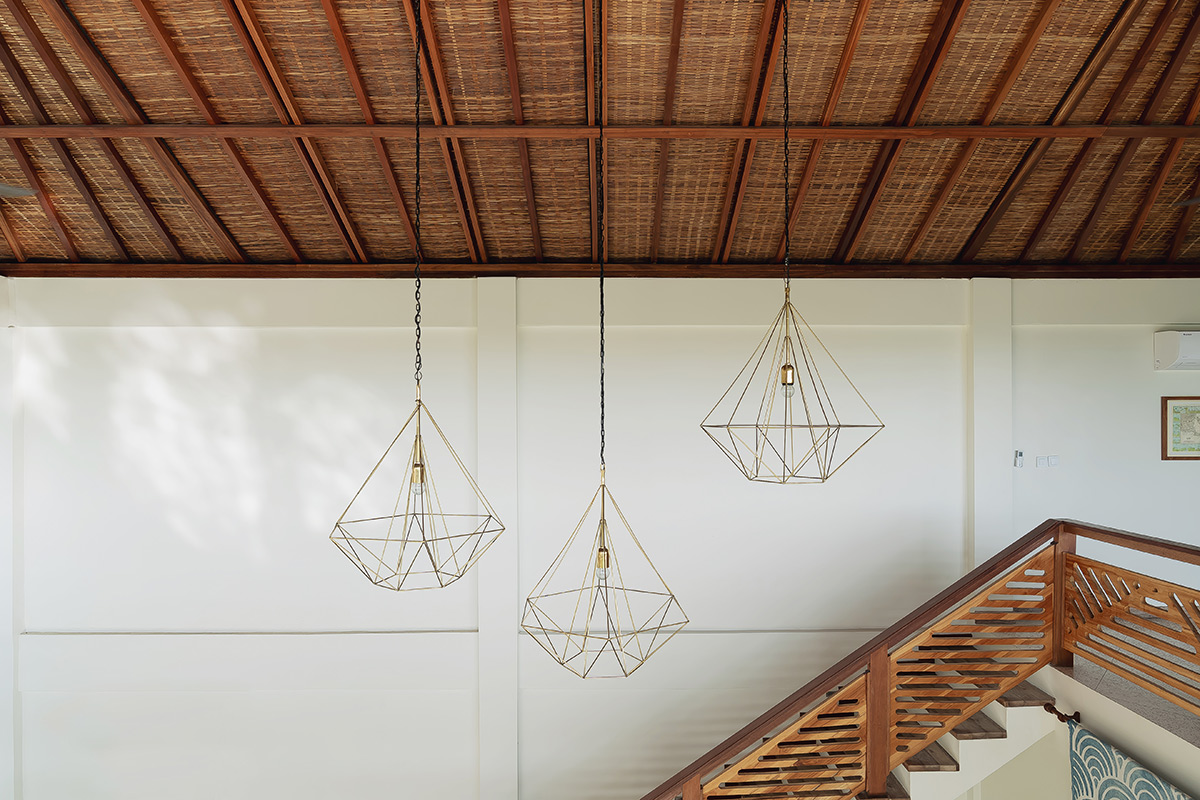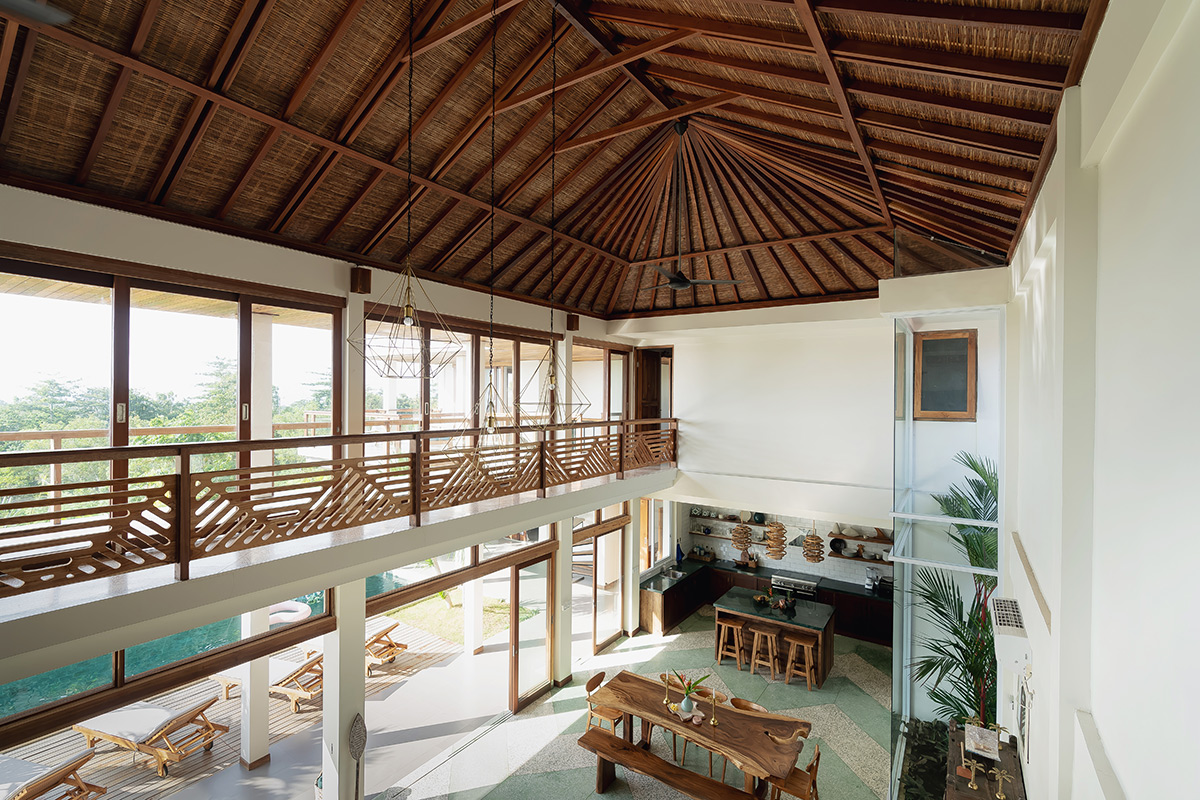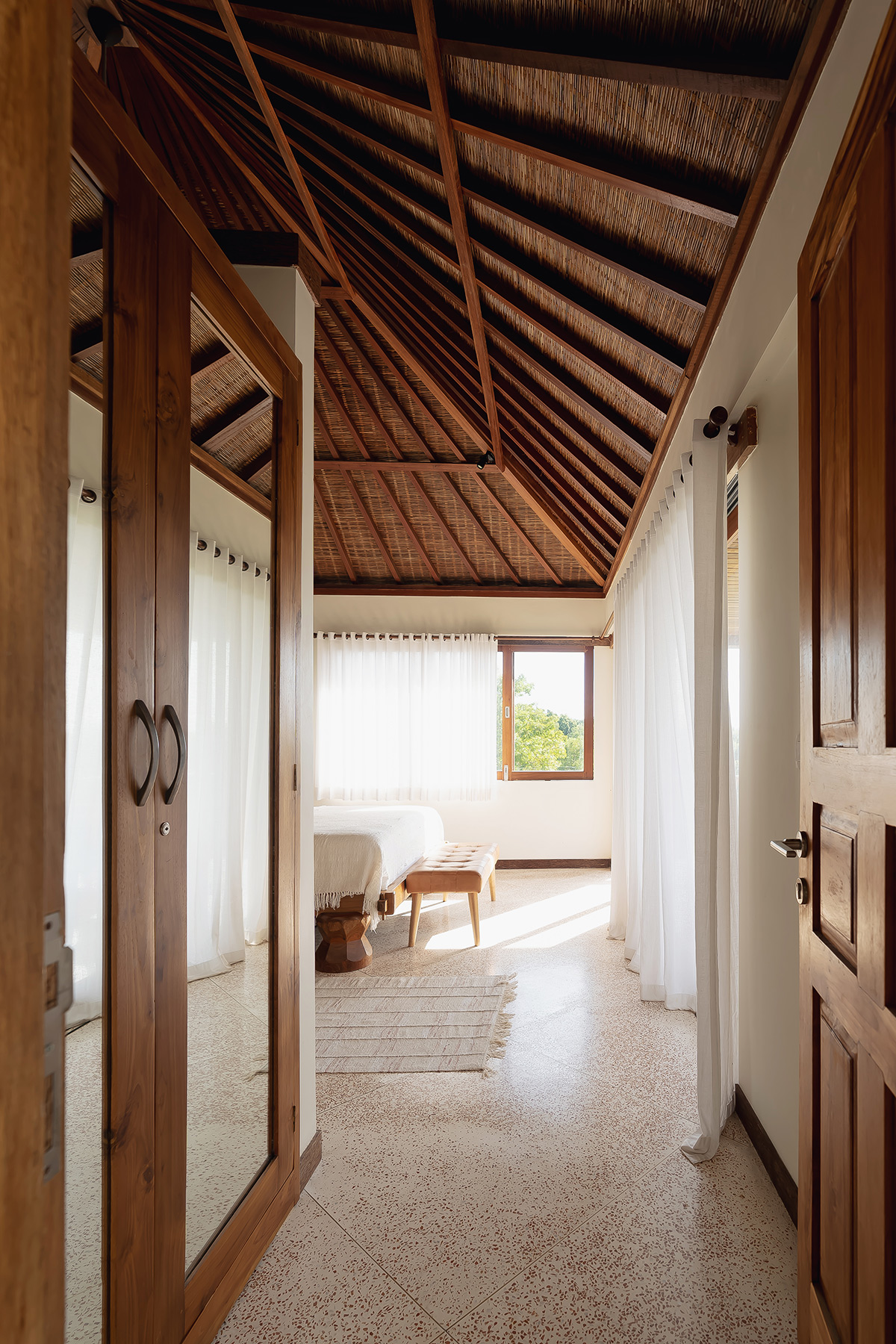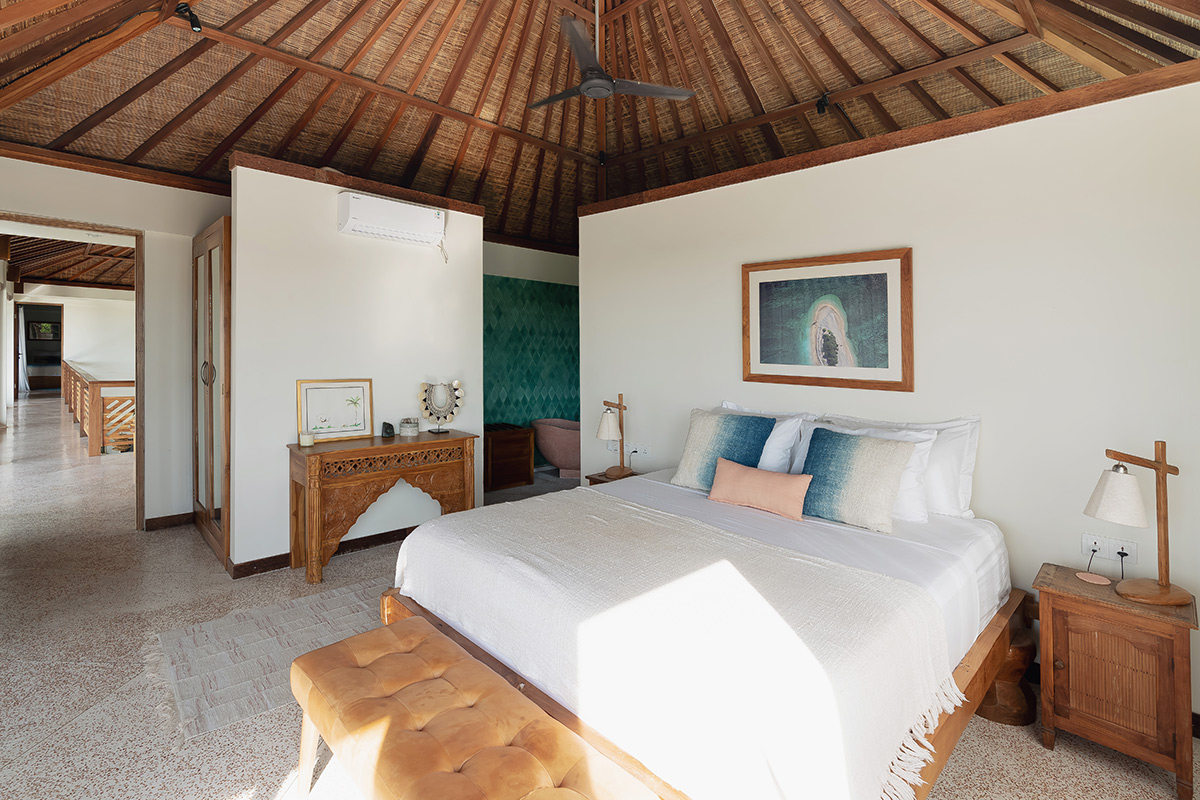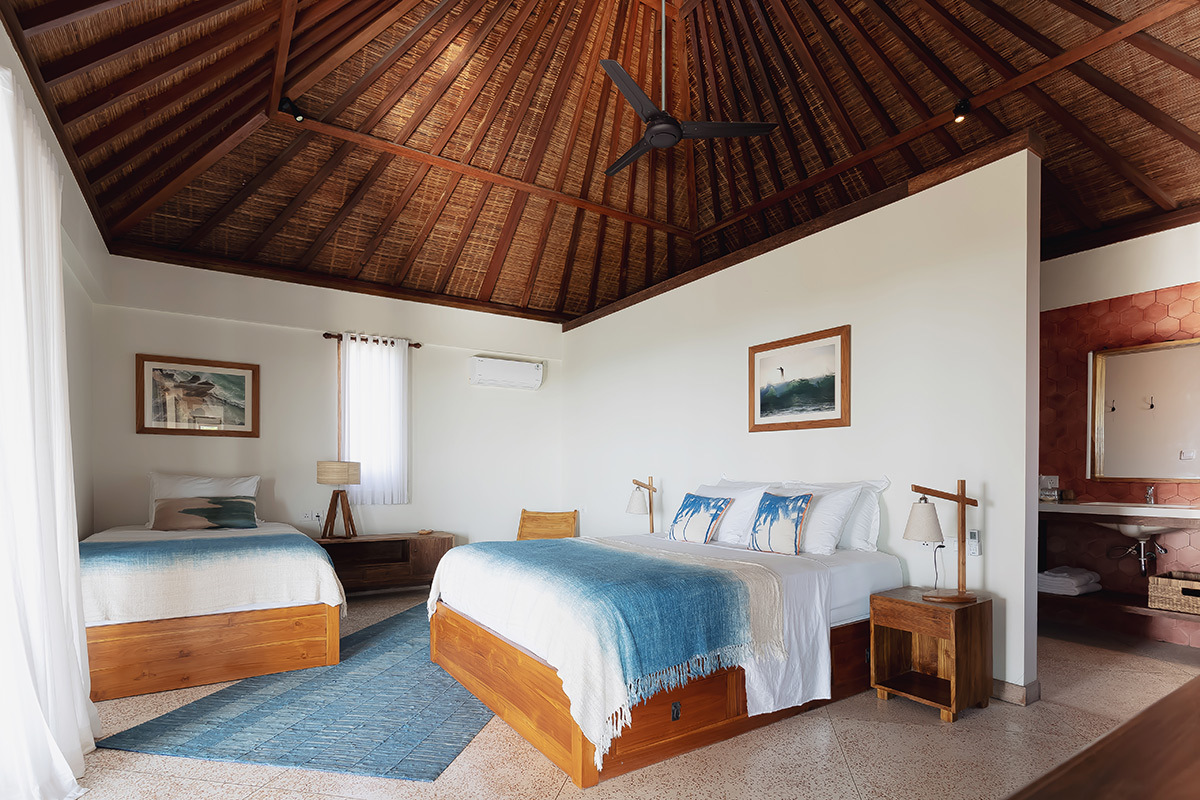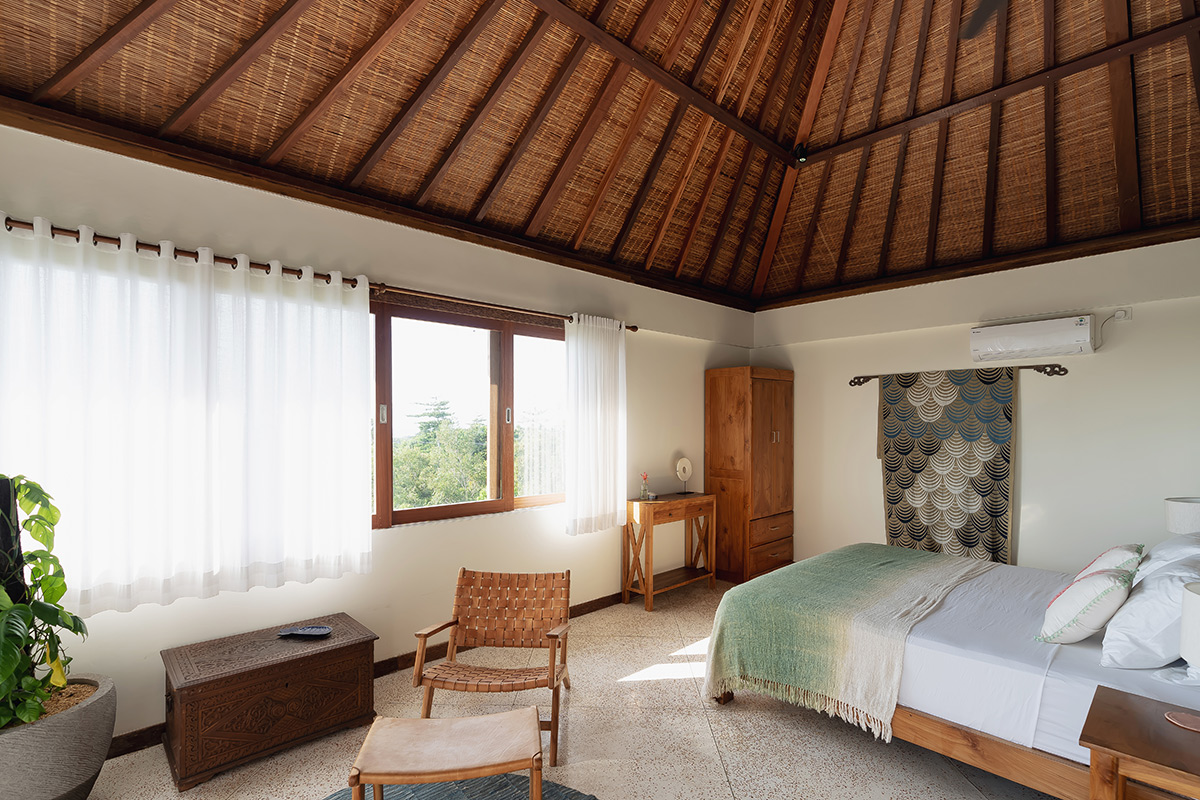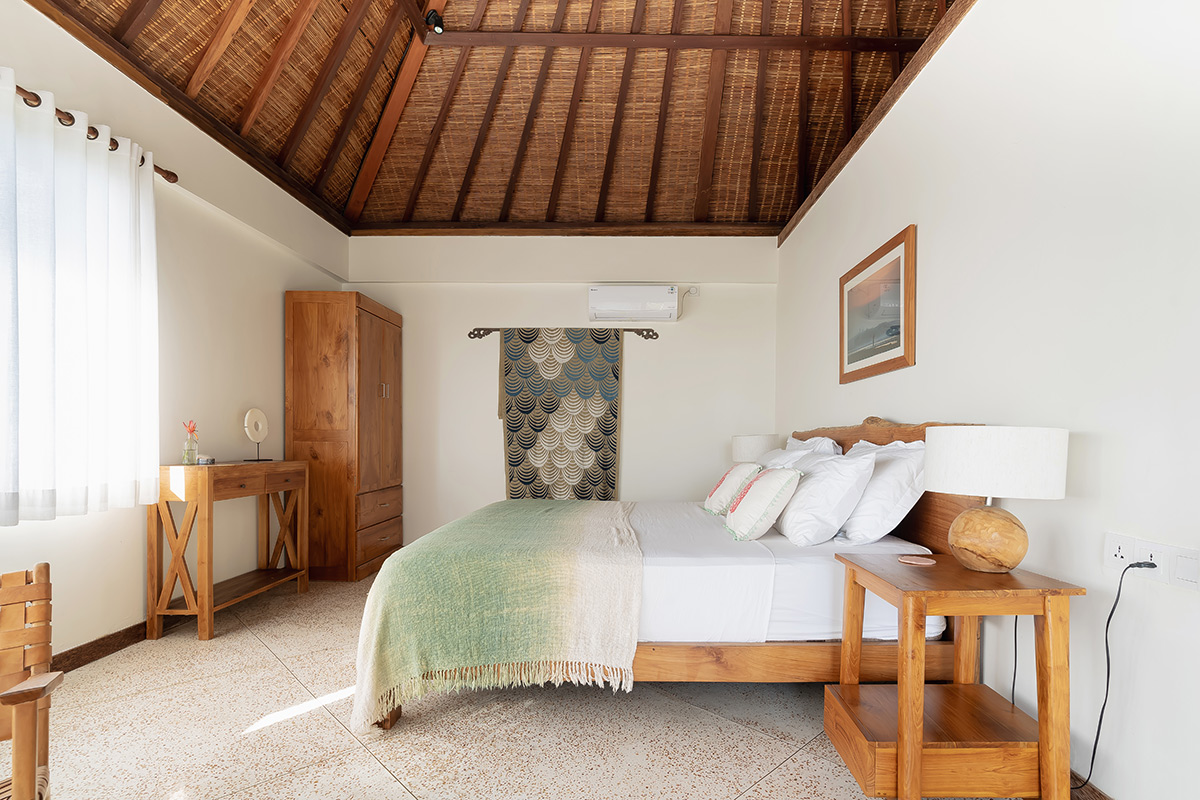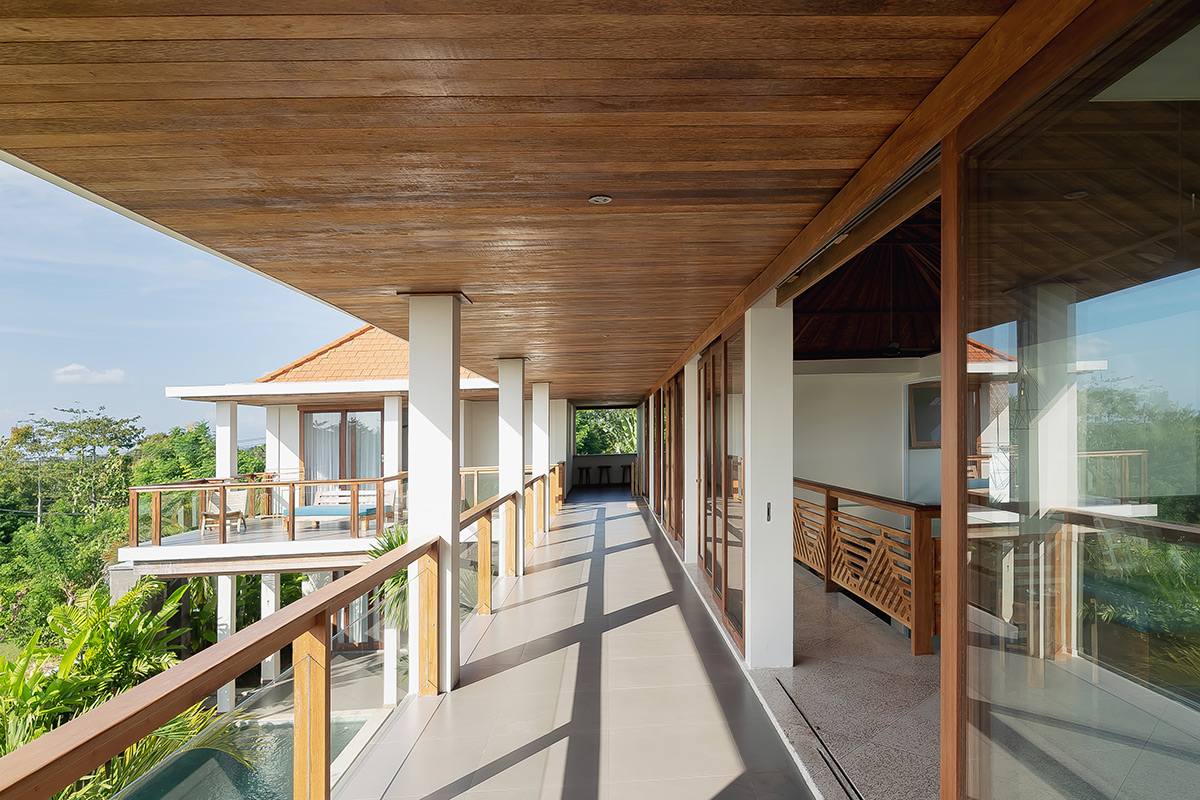 What I love most about this home is the way it embraces traditional Balinese elements and blends these seamlessly with modern ideas. This pad is all about lifestyle and a very happy, healthy one at that!
House Project: Bali Kali Kubu
Location: Padang Padang, Bali
Designed by: Luc Berne
Interior Designer/Stylist: Kathryn Romeyn
Video: Hunting for George
Photographer: Jonno Rodd
Additional Photography: Dendy Purnama