Sarah Hankinson has built a name for herself through hard work, sheer talent and plenty of sharp pencils. Having had the pleasure of watching Sarah paint with watercolour, I can tell you that there really is nothing like it. She is so fluid and confident with the watercolour which is ultimately a medium that is so hard to control. However Sarah relishes that, "I tend to work very quickly when I'm using watercolour and once you do it, it's never quite what you imagine but usually surprises you and does something more beautiful."
For this collaboration, it was the first time that Sarah had applied watercolour to wood and it was an interesting project for her to see how the watercolour would look against the natural timber surface. Her clock has quite a soft and feminine feel to it, as does a lot of Sarah's illustrations, but there are also strong elements within the clock that catch your eye and you can really see and feel the pencil moving over the surface in each stroke.
"I love that every time you use watercolour it looks different. You can never quite get the same effect. It's really fun to use and I never get bored of it, you can make it really strong and soft at the same time" Sarah Hankinson.
Take a closer look at Sarah's colourful and illustrated world in this short video.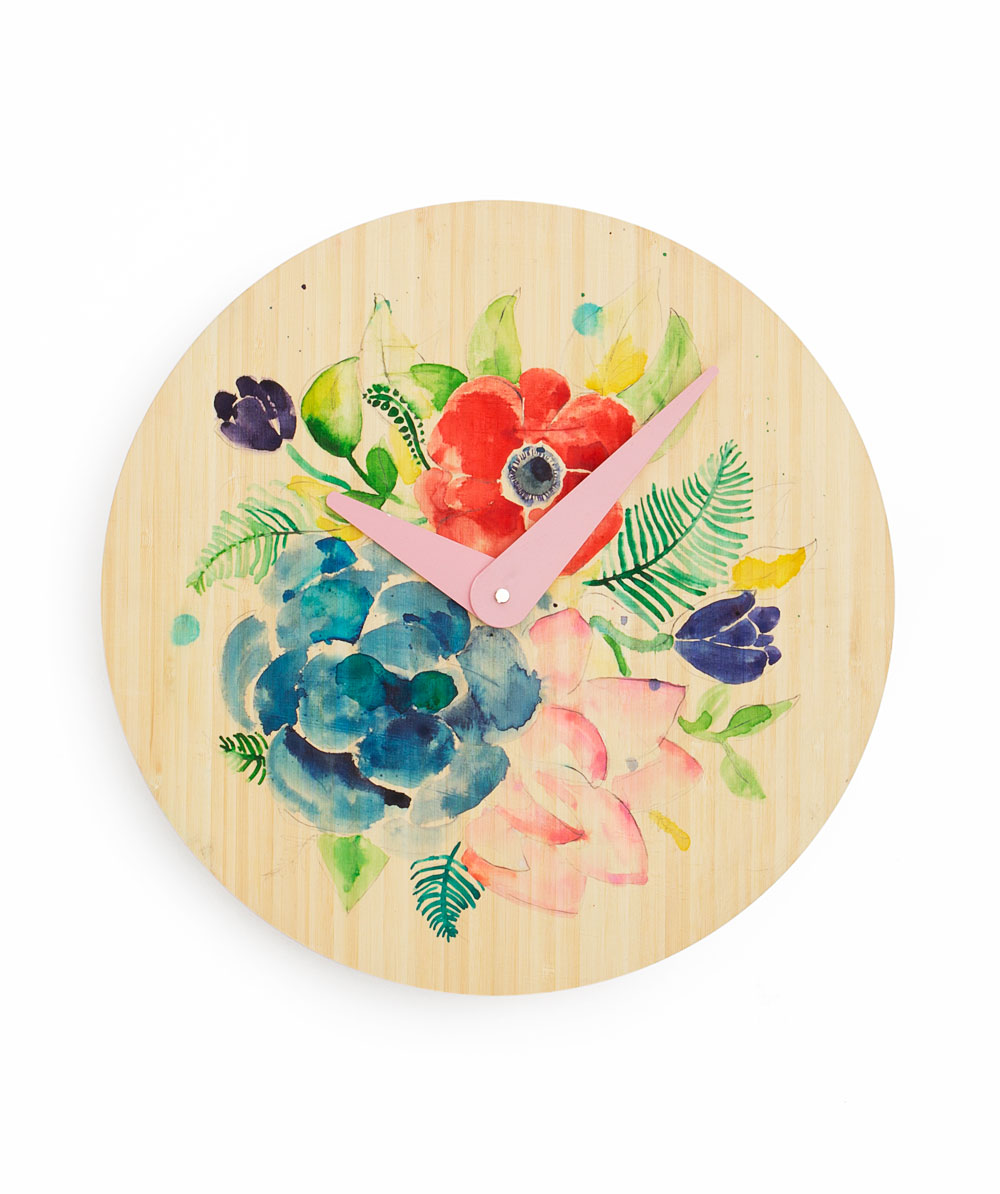 To bid on Sarah Hankinson's Clock head over to the auction page at Hunting for George. The Online Auction will run until midnight, Sunday November 30 2014 with the majority of sales from each clock going back to the artist.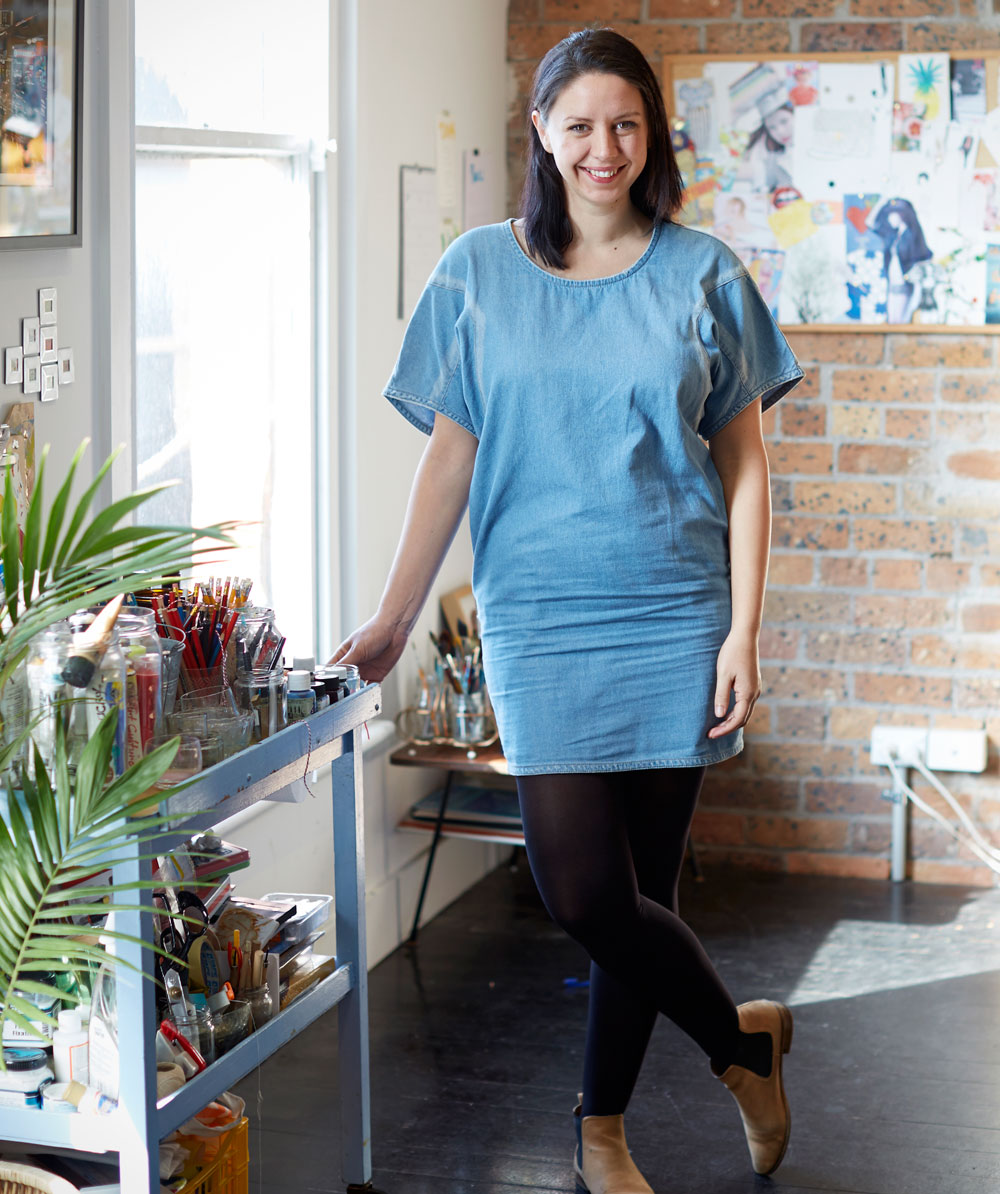 Photography: Clare Plueckhahn
Video DOP: Clare Plueckhahn and Jonno Rodd
Video Edit: Lucy Glade-Wright