Established by Interior Decorator + Stylist, Sarah Elshaug, The Retreat Stylist creates beautifully resolved retreat style interiors on Victoria's stunning Mornington Peninsula and beyond. Sarah believes in the importance of refreshing, recharging and reconnecting with family and friends. She loves creating beautifully resolved interiors that truly impact the way people inhabit and thrive in their spaces every day. We had a chat with Sarah to find out what it really takes to be a stylist. Here's what she had to say.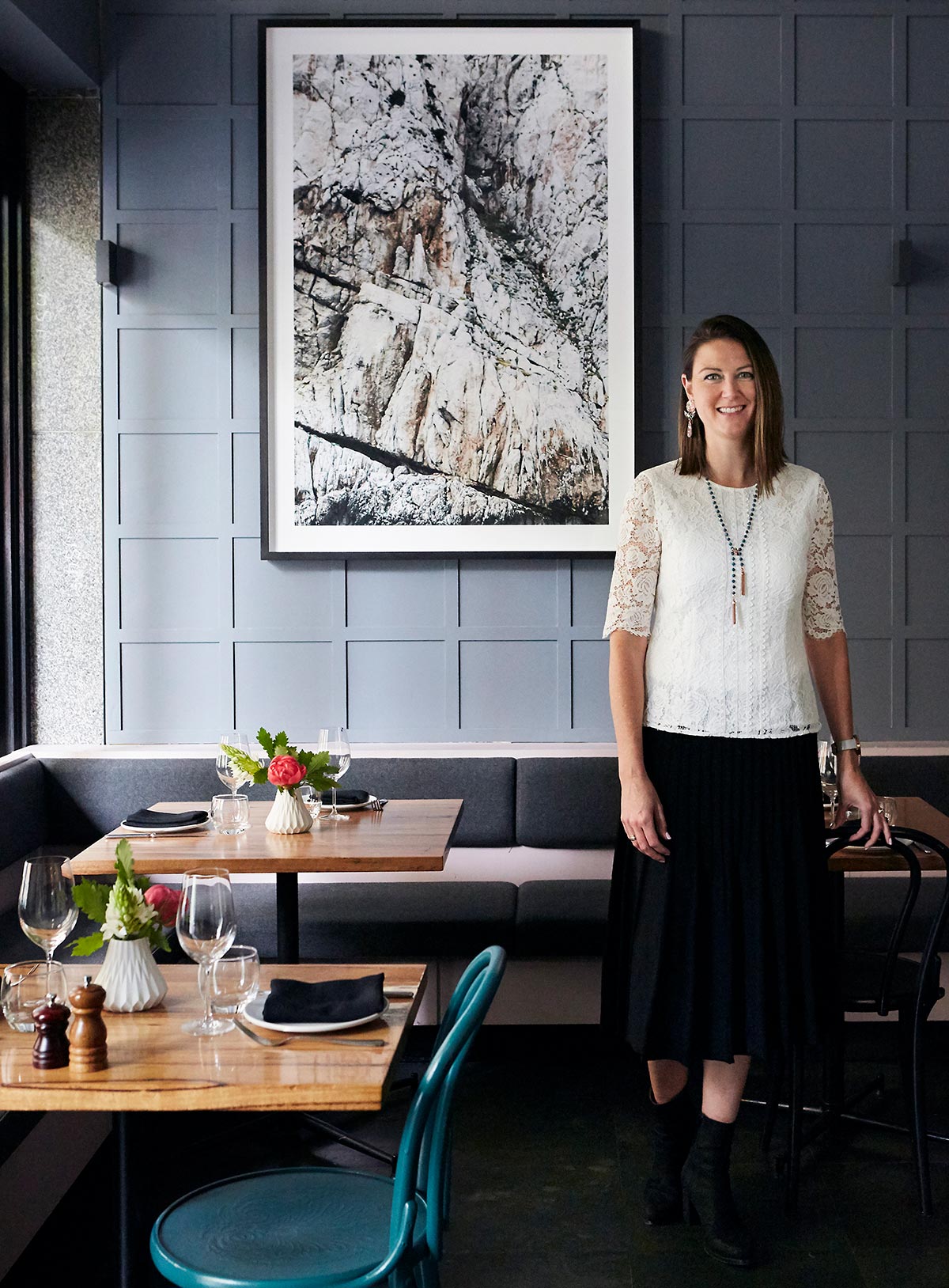 George Takes Twelve
1. What did you want to be when you grew up?
I spent weekends and school holidays during my childhood on our family property at Balnarring on the Mornington Peninsula, farming, raising cows, riding horses and generally mucking about in nature. My love for being surrounded by animals started at an early age – so I had dreams of becoming a Vet. I had work experience aged 16 with the big animal Vet in Red Hill and my first year of uni was spent studying Agricultural Science at Melbourne Uni. I'm most content these days when I'm busy helping on the farm with my own girls, and I love that The Retreat Stylist and my photographic print range enable me to encourage everyone to switch off from the craziness of life by taking a mini break at my client's stunning retreat style properties to connect with family and friends whilst get immersed in nature and the beautiful surrounds of the Mornington Peninsula.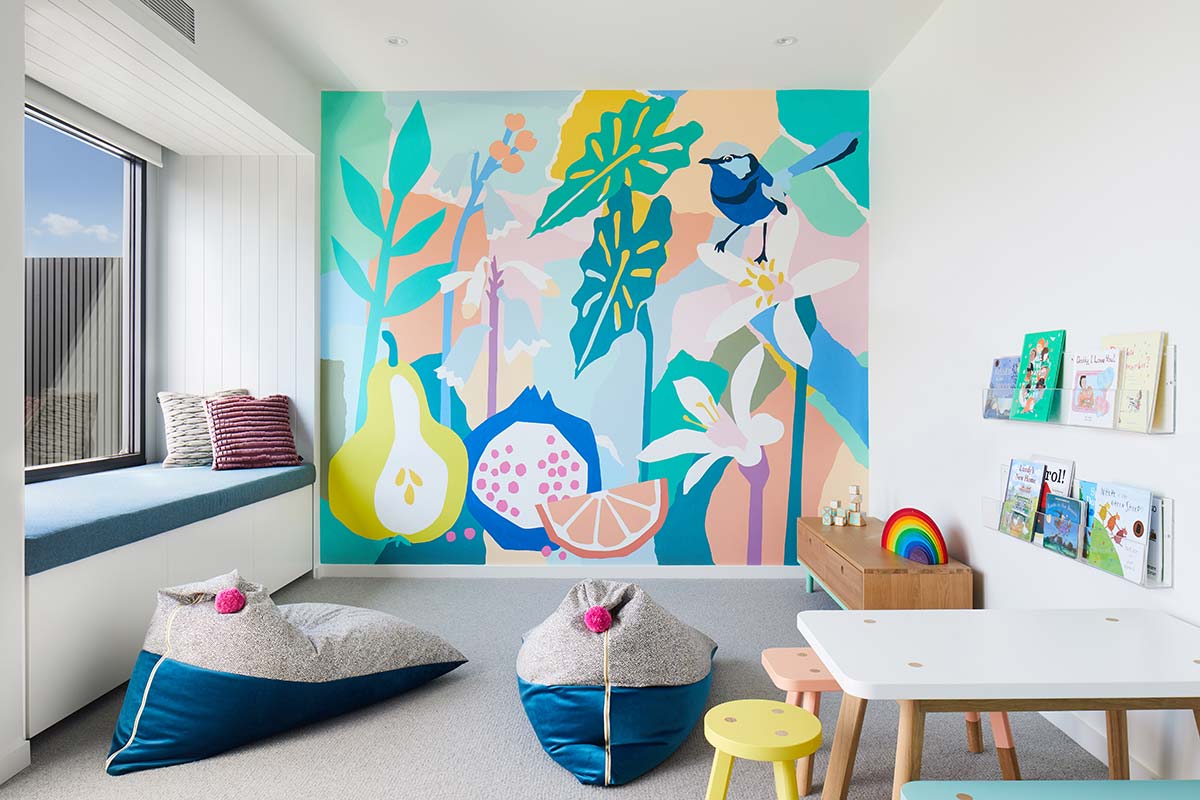 2. Can you tell us a little bit about yourself and what you do for a living?
I left behind a career in Corporate Marketing about 7 years ago, as with two young girls that ole work-life balance thing was a little out of whack and if I was going to sacrifice my time with them I wanted to be doing something that really lit me up creatively. So I returned to study as a 'mature age' design student at RMIT, after becoming obsessed with interiors whilst renovating our family home. The Retreat Stylist allows me to combine my passion for creating retreat style interiors with my marketing skills to assist holiday property owners to unlock their property's potential for success in the thriving short stay accommodation industry.
3. What do you enjoy most about your job?
Seeing my client's reaction to their new spaces on hand over day! We harness their aspirations by collaborating with them throughout the process to craft a home that makes them feel like they're on holidays every day. They feel pride in welcoming their guests and building a business around their short stay accommodation property, as we support them every step of the way to unlock their property's potential for success.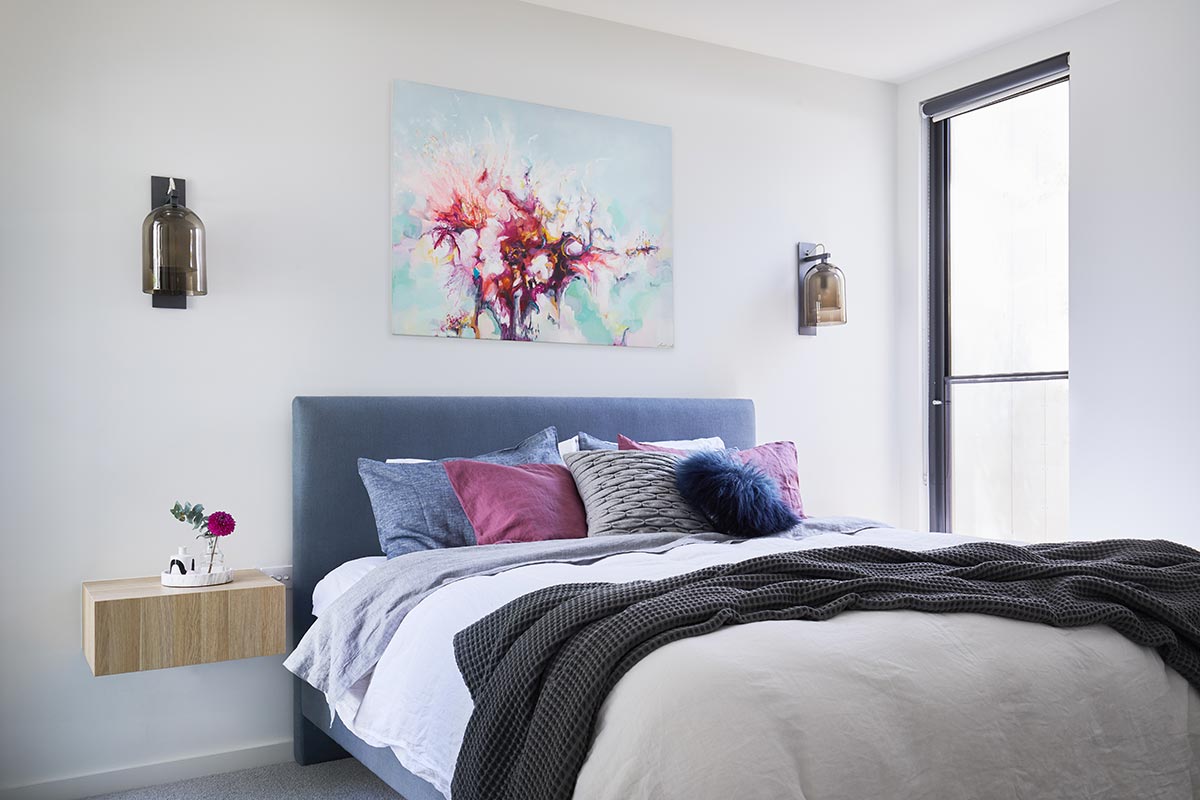 4. What's your number 1 style-or-die advice?
It's got to be a well-styled bed!! Linen sheets, lots of layers, colour + texture, feature art, soft lighting and simply styled side tables (I love a scented candle and a favourite book). Whatever the day throws at you it's a sin not to be able to retreat into your own sanctuary that nurtures you with a good nights sleep!
5. What are your main sources of inspiration? Are there any outlets you reference regularly? (books, websites, blogs, magazines, people)
I'm slightly old school and love to flip through actual pages so I have a growing collection of my favourite interiors and travel magazines like Home Beautiful and Gourmet Traveller. And I've been following and obsessing over the HFG 'Let Us In' series since it launched! It provides great insight behind the scenes into Australia's stunning spaces, the people who live or work there and a lifestyle we can all aspire to achieve.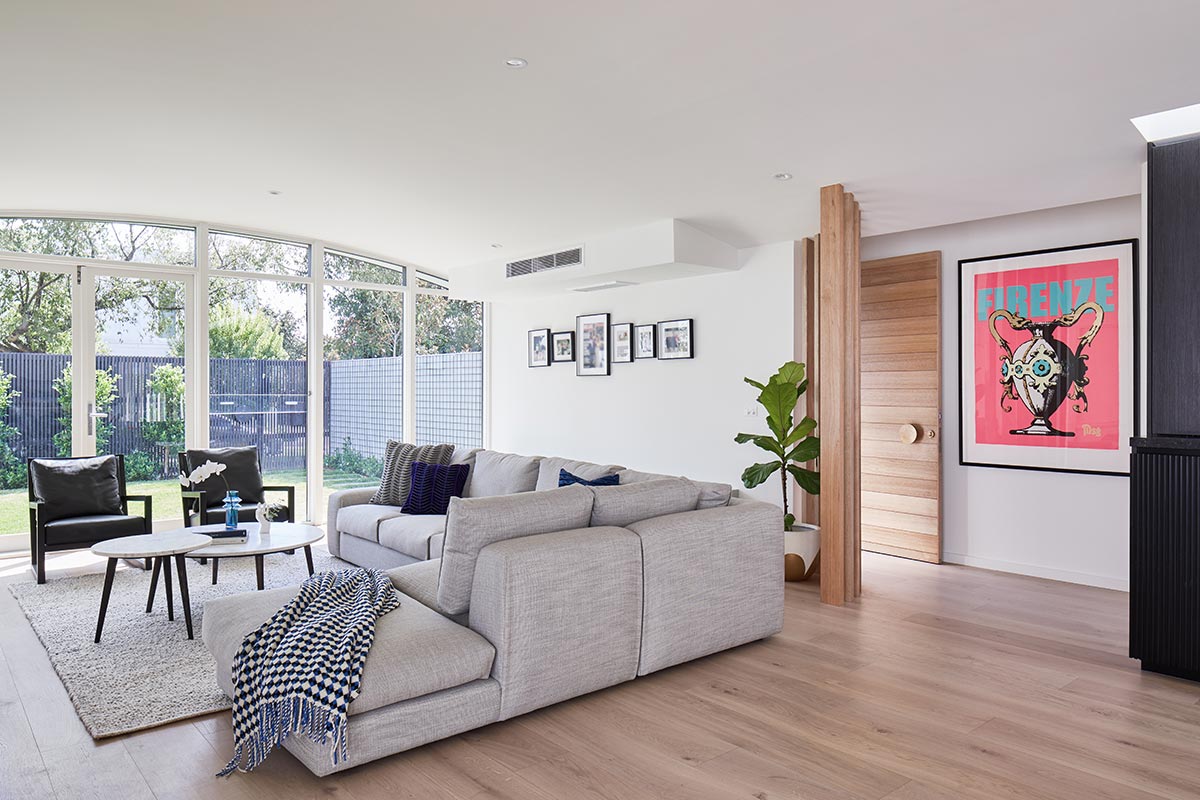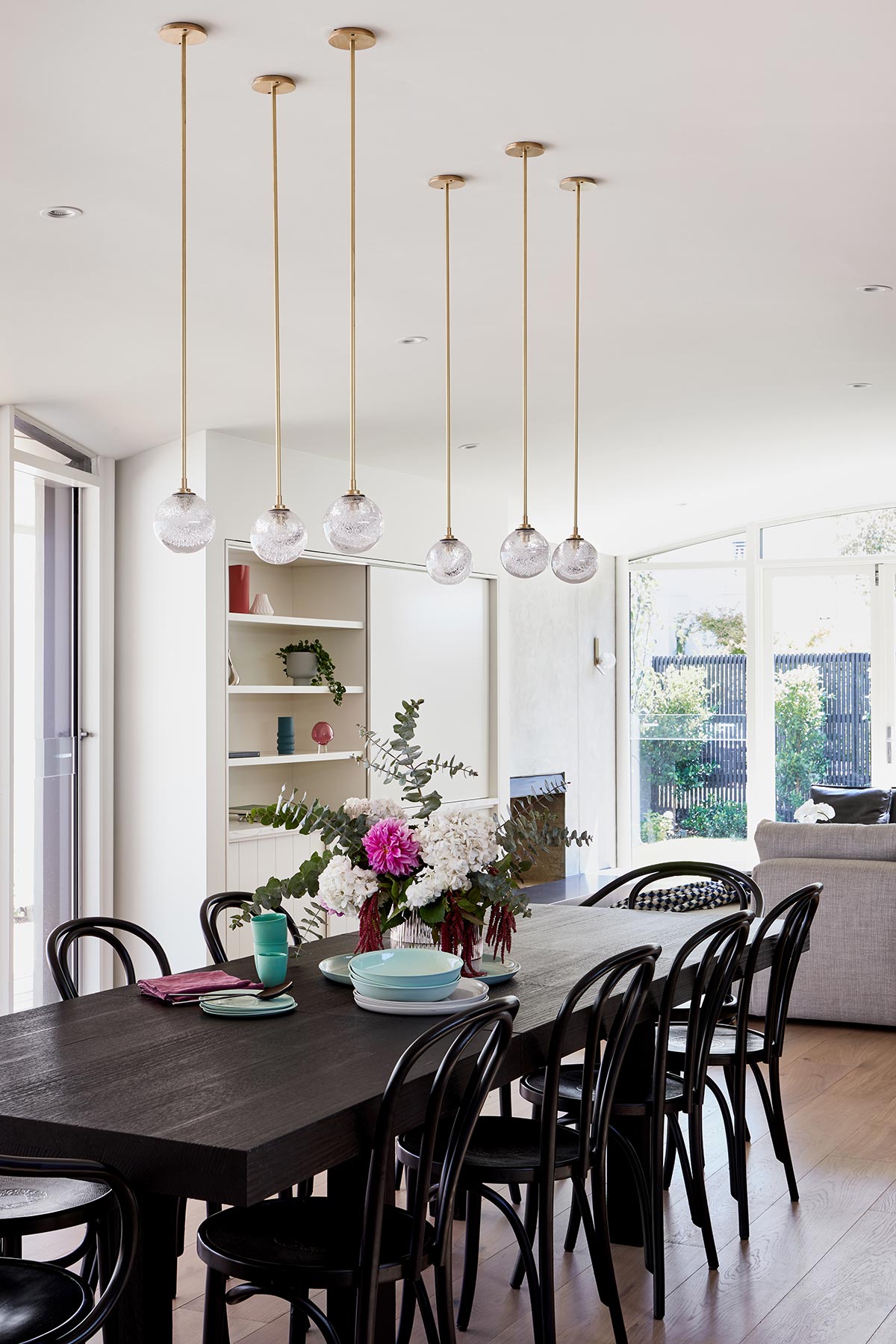 6. Are there any upcoming styling trends that you can let us in on? Don't worry, we won't tell a soul…
I recently attended a review of the Stockholm Furniture Fair by Lauren Li of Sisalla (I have dreams to actually get to Stockholm myself one day, but for now I rely on insights from those I admire!), and I was excited to see a few trends emerging to counter our collective obsession with technology! The first was texture – raw surfaces are being embraced to balance all that smoothness we are so used to from swiping up on our devices all day. Think rocks as sculptures, lamps and coffee table bases – harking back to more primitive days. Secondly, the curve is here to say! Feminine shapes which we've seen in architectural arches are continuing to move with purpose into furnishings and fabric patterns. And finally – this is Lauren's top secret tip from Stockholm… shhh! Yellow is on the way to brighten up our days – think muted hues like tobacco, sand, bone, cashmere, beige and mustard. Gosh, we could all do with a dose of sunny yellow happiness:)
7. What words of wisdom do you have for a go getter looking at breaking into the styling industry?
Connections are invaluable in this industry – be an authentic and inspired networker. Consider stylists you admire, how you could add value to their everyday, and don't be afraid to reach out and ask for their insight and support. The worst they can say is no! Give yourself the best chance to create future opportunities by fostering those connections, offer your skills for work experience, be respectful and punctual and then ask all the questions – everyday is an opportunity to learn something new. I am forever grateful to those in the industry who gave me the opportunity to learn alongside them in my early days as a Styling Assistant. Alongside building new connections, use social media to create a curated feed of what inspires you, drives you and reflects your values. Even when you're starting out this is a great way to showcase your potential and build an engaged following – share your own obsession for design to inspire others.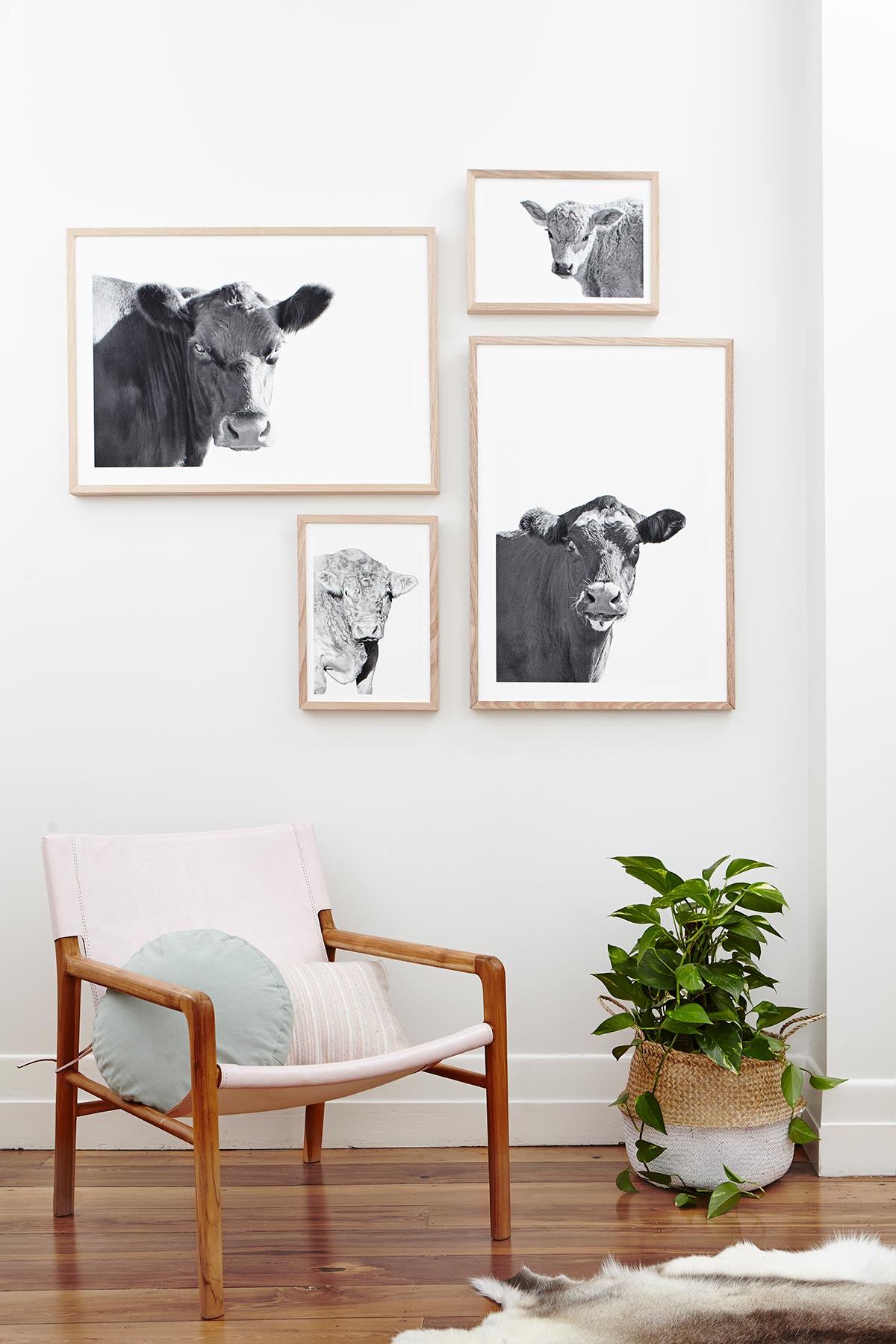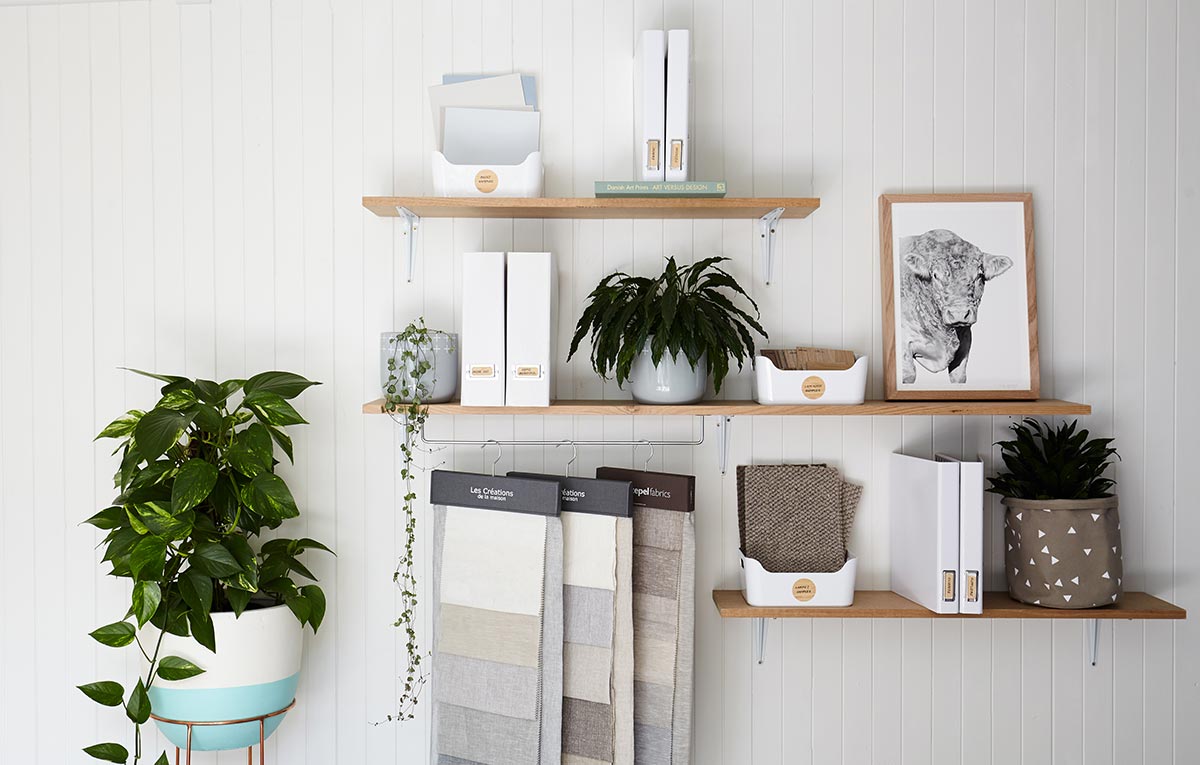 8. Your job is to pour over beautiful objects day and night. What's your most treasured belonging/item at the moment?
A few years ago I gifted myself an original artwork by Ali McNabney-Stevens! It captures the rolling hills near her home town in Ireland and is a riot of abstract colour, with a Cyprus pine front and centre. I find something new in it daily to remind me of my days touring around the Irish countryside. I love that it's a burst of colour to contrast how shy I had been in using colour before I found my passion for interiors. And I have a row of Cyprus pines to admire in our back garden from The Retreat Stylist studio daily. This artwork had sentimental meaning for Ali when she created it and I love that I get to find joy in it everyday too 🙂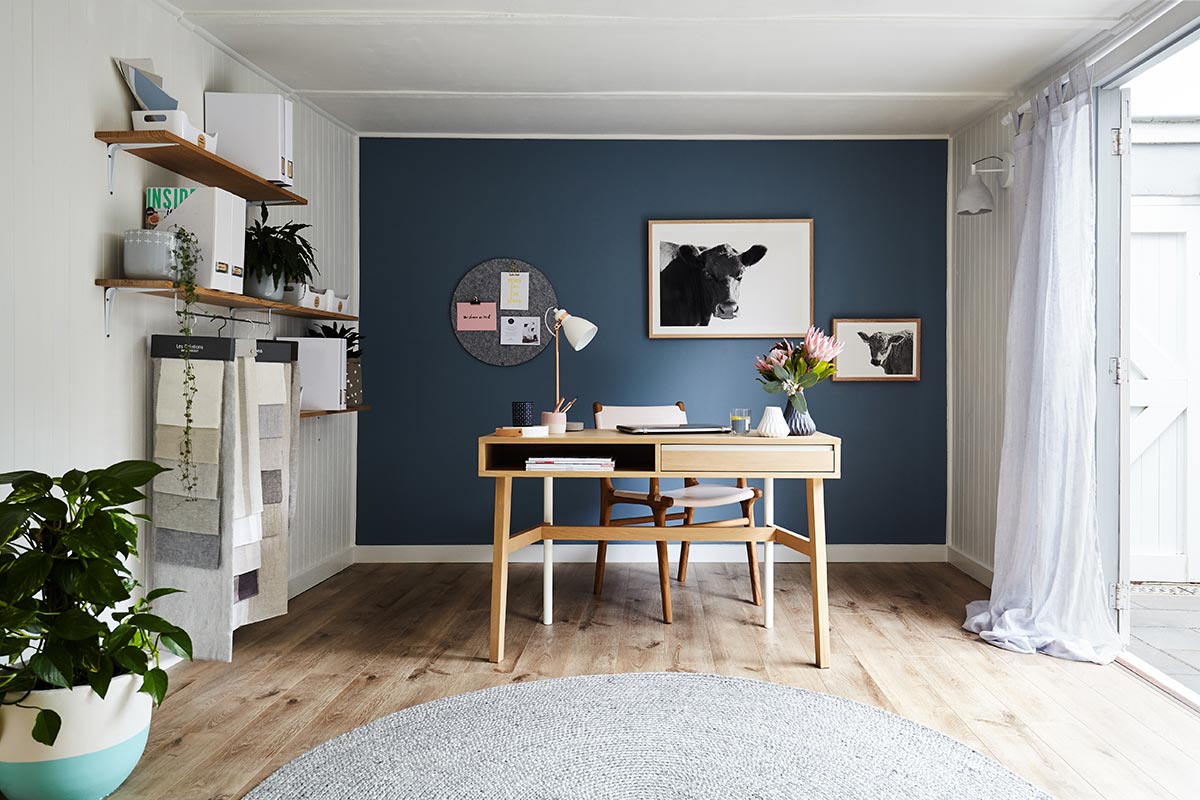 9. What's one thing other people may not know about you?
I'm obsessed with mini Dachshunds. We grew up with four in our family as kids (Whiskey, Biggles, Rosie and Tookie), so when we were ready for our next family doggo last year, I surprised the girls with a Daxie puppy… Chino. He's 10months old, red dabble/brindle, kind of bonkers, and luckily super cute – otherwise he'd be in big trouble whenever he chases the cows at the farm! You can follow his escapades over on Insta @chino_the_mini_daxie
10. Do you have a dream creative project you'd like to conquer?
There's so much power in collaboration. My dream is to see a holiday property project come to life from concept to completion – with the first guests walking through the door and being completely wowed by their mini break experience immersed in nature. Bringing together a collaborative team including an architect, builder, local artisans and makers, branding, styling, photography, PR and social media expertise plus holiday property host knowhow, to enable a valued client to launch a bespoke retreat for style-savvy holiday makers on the Mornington Peninsula.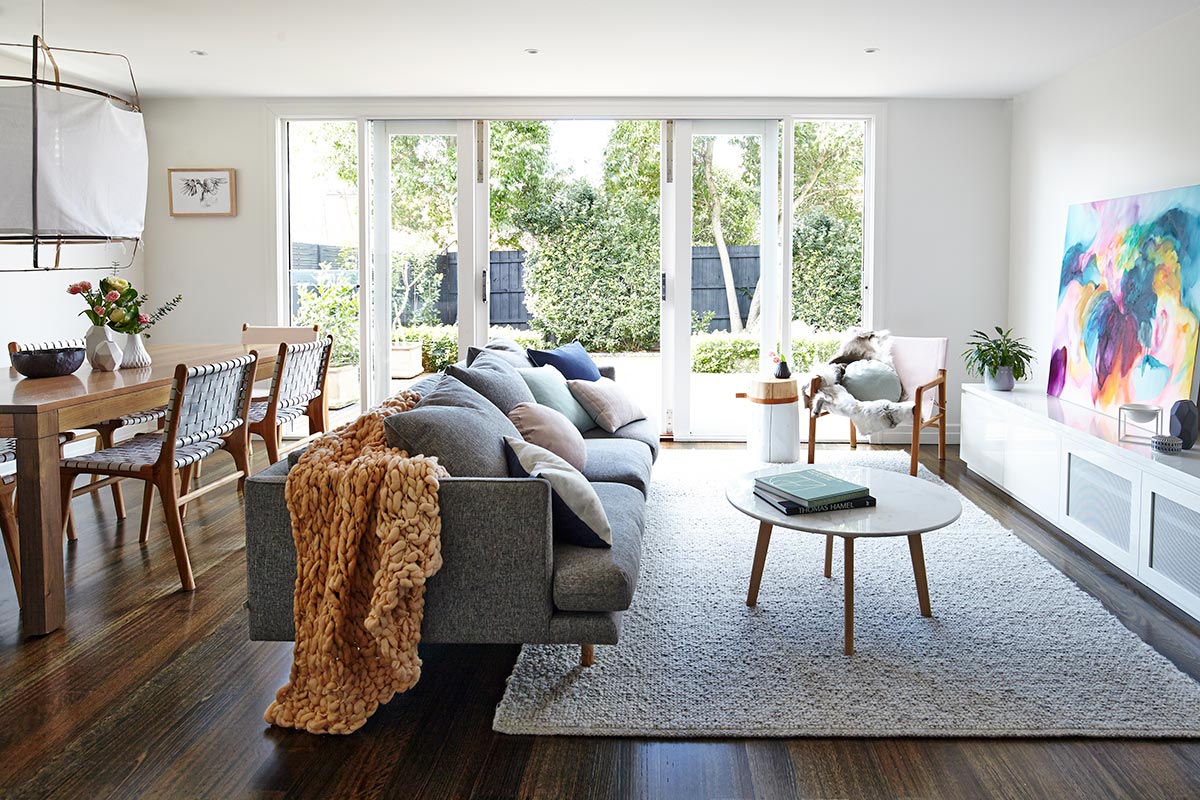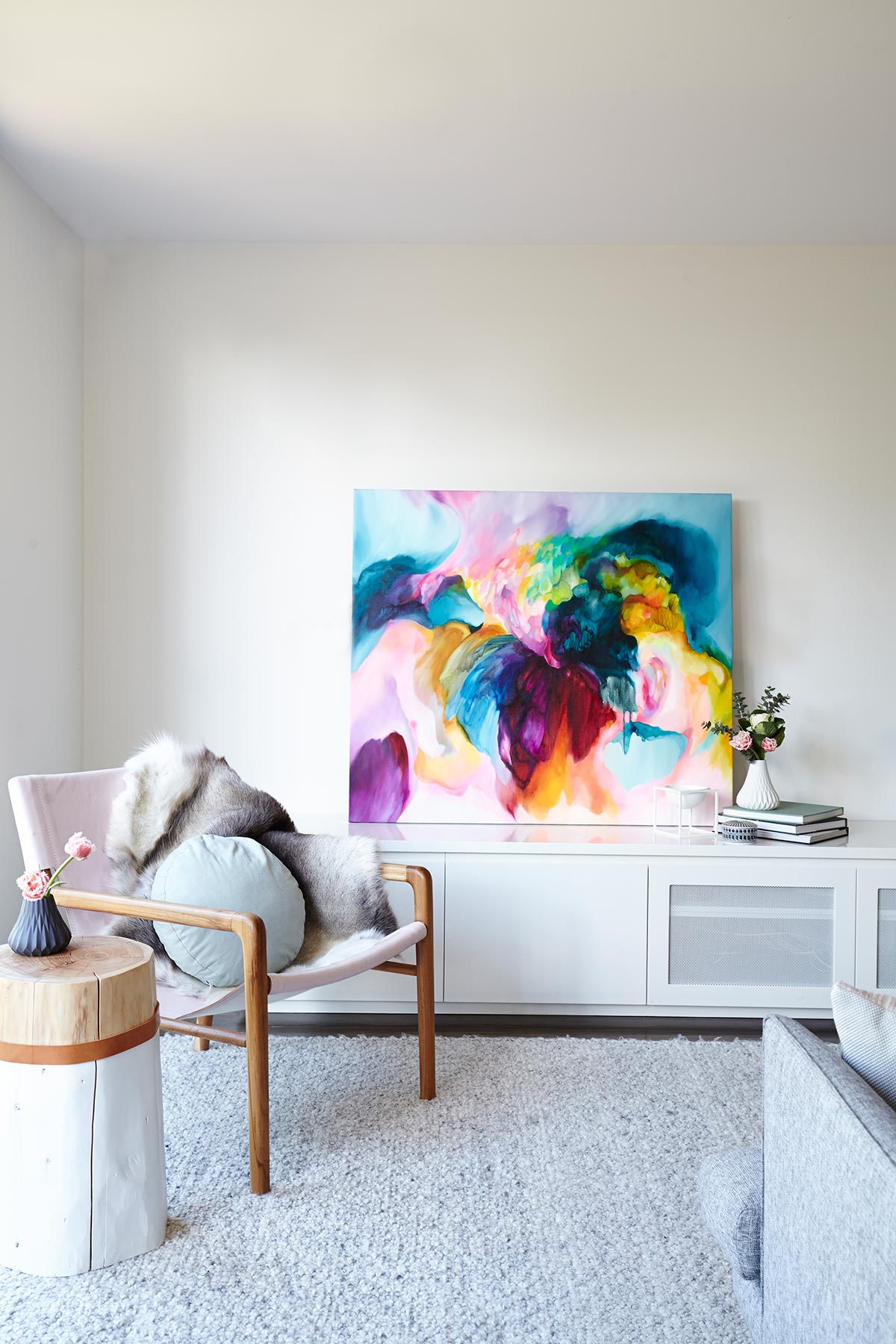 11. What's next?
I'm not one to focus on just one thing at a time 😉 So whilst The Retreat Stylist is my passion, I'm also about to launch a new series of photographic prints available to purchase through Bluethumb – Australia's largest online art gallery. The range features landscape scenes from the Cinque Terre and Piedmont regions captured on a recent family trip to Italy. They hold pretty special memories from our travels so I can't wait to share them, alongside my existing range of photographic portraits of our family cows Elsie, Hugo, Levi and Molly.
12. Ok, you've got a limitless budget and an ideal client. Who are you styling for and what are you creating?
Sir Richard Branson for sure! He's been an inspiration throughout my entire career in business, both as an innovator and a powerful example of what you can achieve as an entrepreneur if you are aligned with your passion and chase your dreams. As someone who shares their expertise freely to enable others to thrive, I admire his philosophy's on what to value in life. I'd love to collaborate with Sir Richard to create the ultimate stylish retreat – perched on a cliff top over looking Port Phillip or Western Port bay, with access to all the Mornington Peninsula has to offer. Grand entry, luxurious living, cosy sleep zones, the ultimate cooks kitchen, floor to ceiling glass to capture the stunning scenery at every turn, indoor/outdoor dining for all seasons, fire pit with hanging chairs for hearty conversation or just chilling, heated outdoor pool and rambling landscaped gardens overlooking the ocean with a croquet lawn and endless cocktails – yup, this sounds like the ultimate property to retreat to, unwind and connect with family and friends!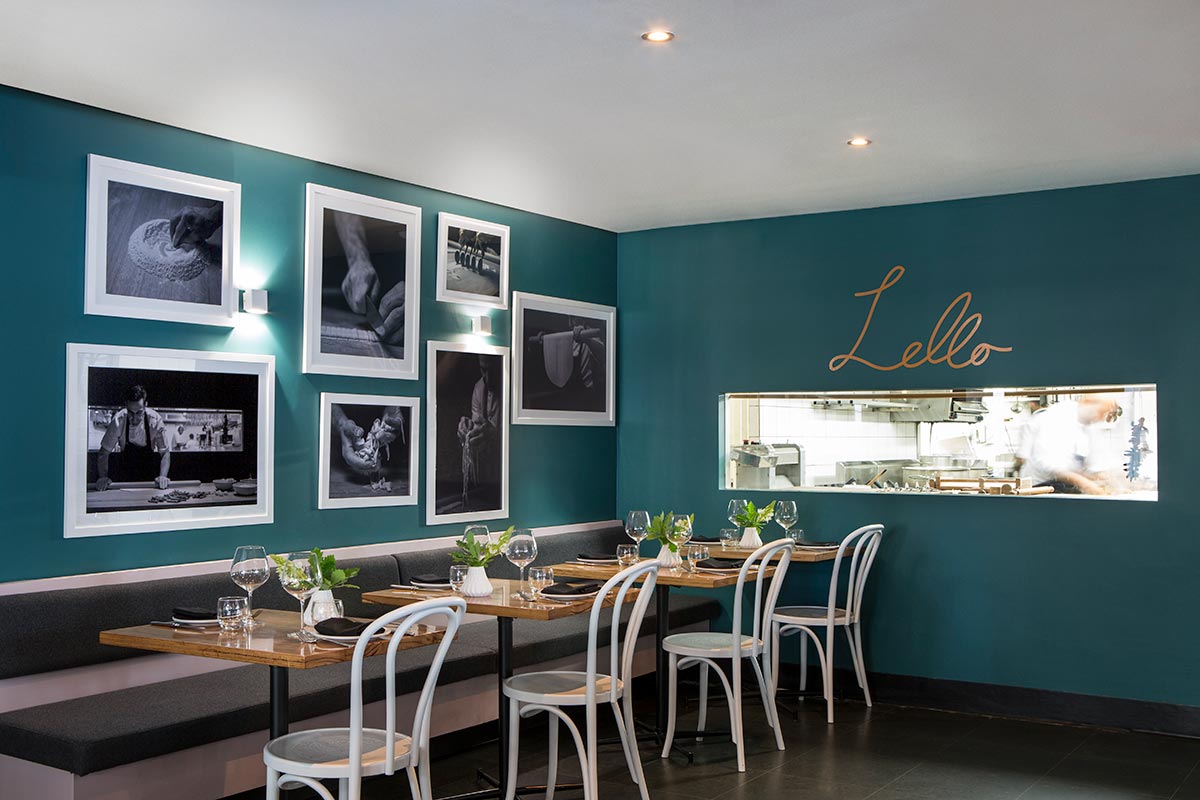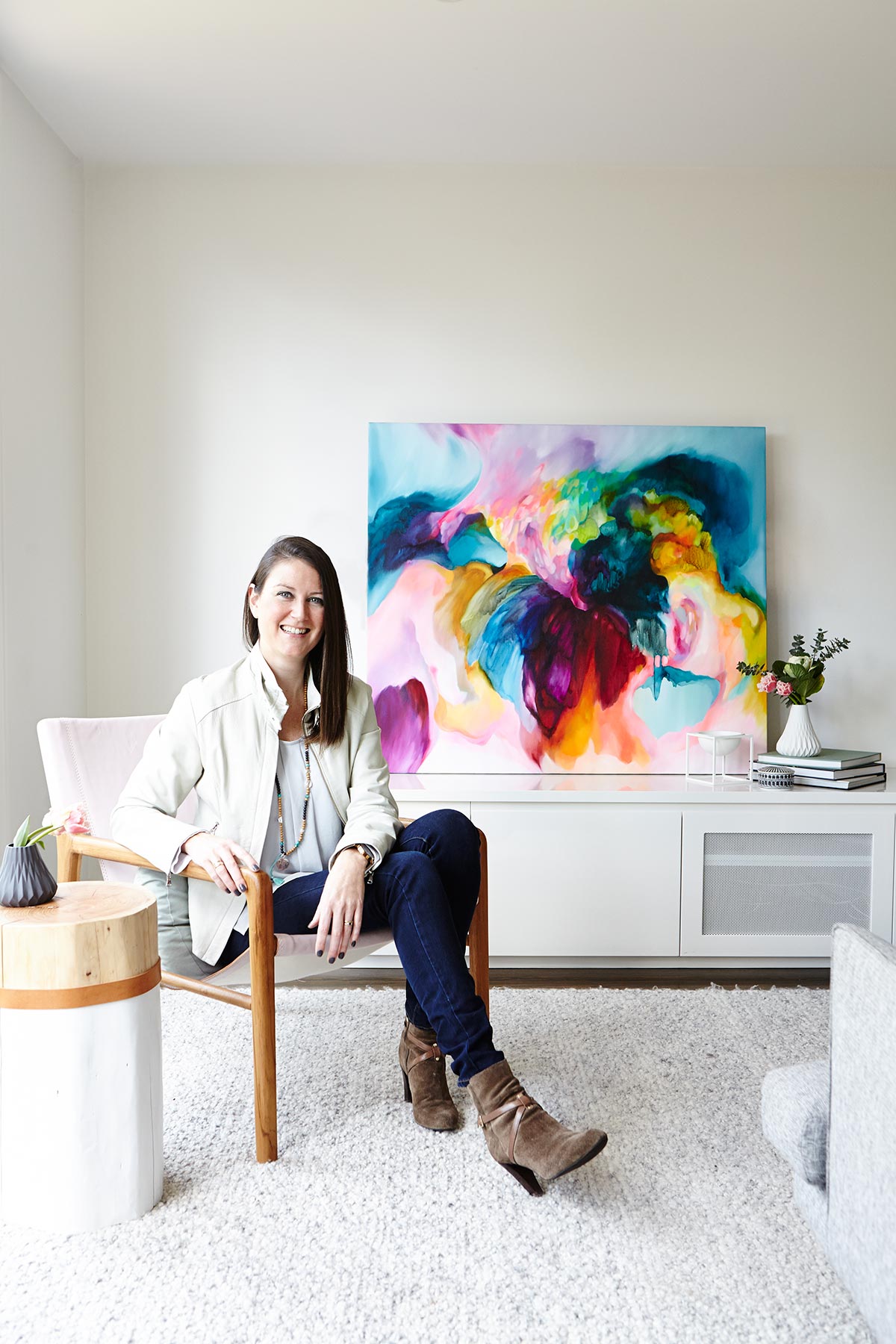 "In a growing regional tourist destination it's no longer enough just to offer holiday makers a bed for the night – your property needs to reflect the moods, luxury and natural beauty of this stunning coastal region. Crafting interiors that offer instant cosiness and personality, creating that impulse to exhale as soon as you arrive, will ensure a thriving accommodation business in a highly desirable location. At The Retreat Stylist, we work with holiday property owners to effortlessly transform your home's interior into a stylish retreat to become a thriving destination for style savvy holiday makers, delivering: improved nightly rates, oversubscribed bookings, insta-worthy interiors and memorable holiday vibes!" – Sarah
Meet the Maker Radio
'TRS Working From Home' Playlist
"This is actually the first playlist I have ever created! It was a fun challenge to narrow my favourites down to just 10 songs… so I enlisted the help of my 'work from home' tribe. The result is an eclectic mix of tunes which hopefully provide a mellow backdrop for a productive day working from home" – Sarah
Where to find her
Name: Sarah Elshaug
Business Name: The Retreat Stylist
Job Title: Creative Director
Website: www.theretreatstylist.com.au
Instagram: @theretreatstylist
Photography by Stephanie Rooney