Nestled on a sandy site close to Diamond Bay on Victoria's Mornington Peninsula, this ramshackle 1960s beach shack has been transformed into a simple yet highly referenced home. The Sand Dune Sanctuary project taken on by Hindley and Co is a contemporary but modernist dwelling, gently referencing the nature of Mies, Neutra, Seidler and Utzon in an international context of design awareness. Shall we go inside?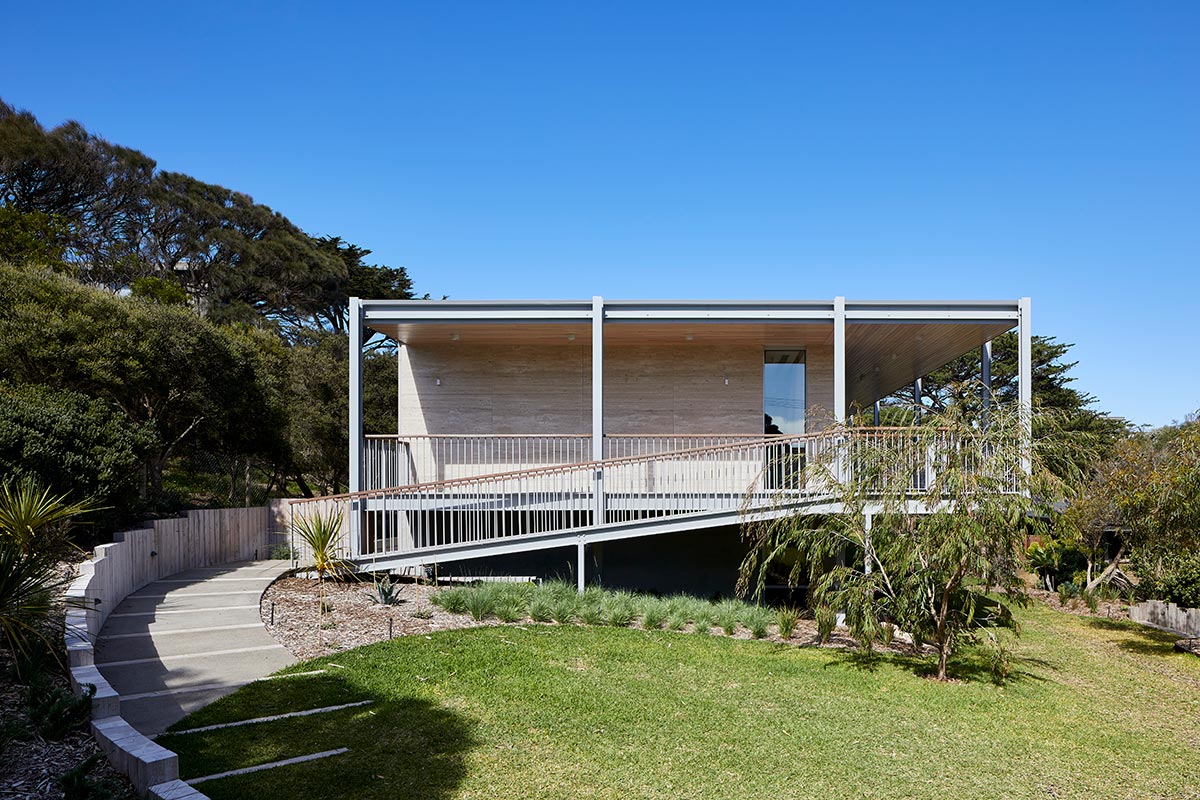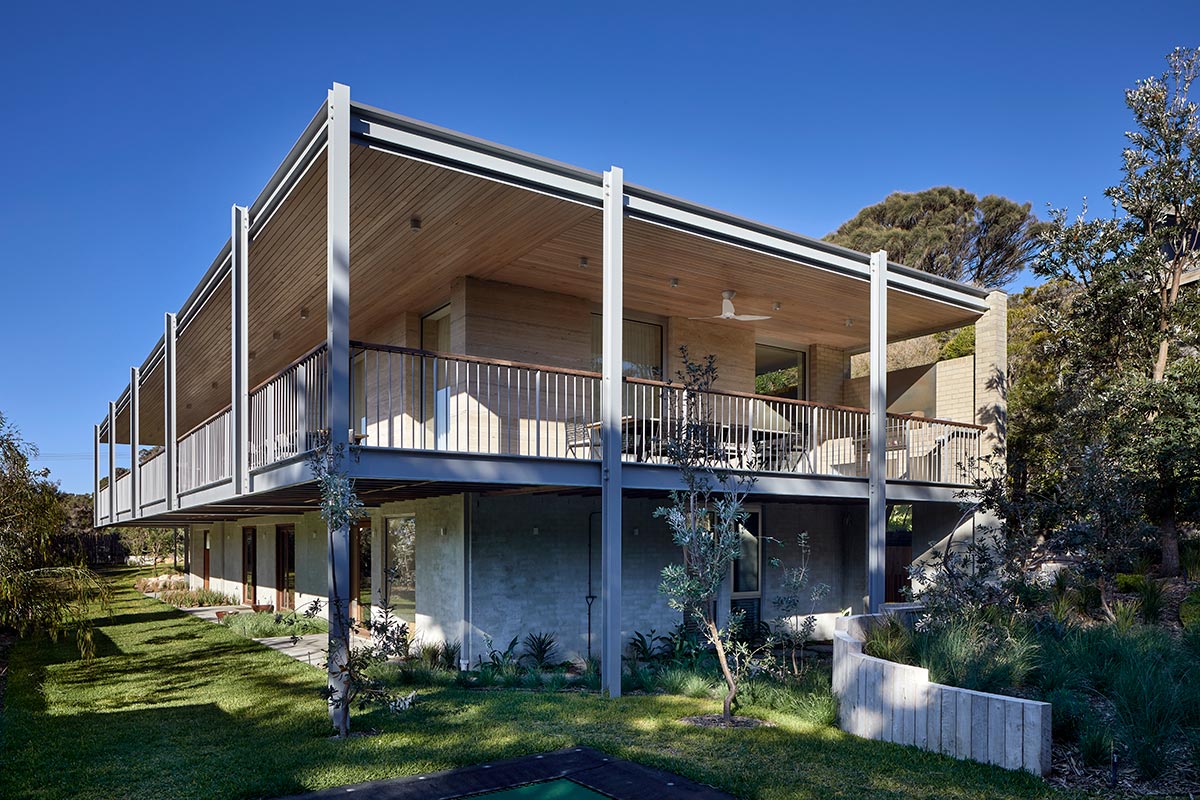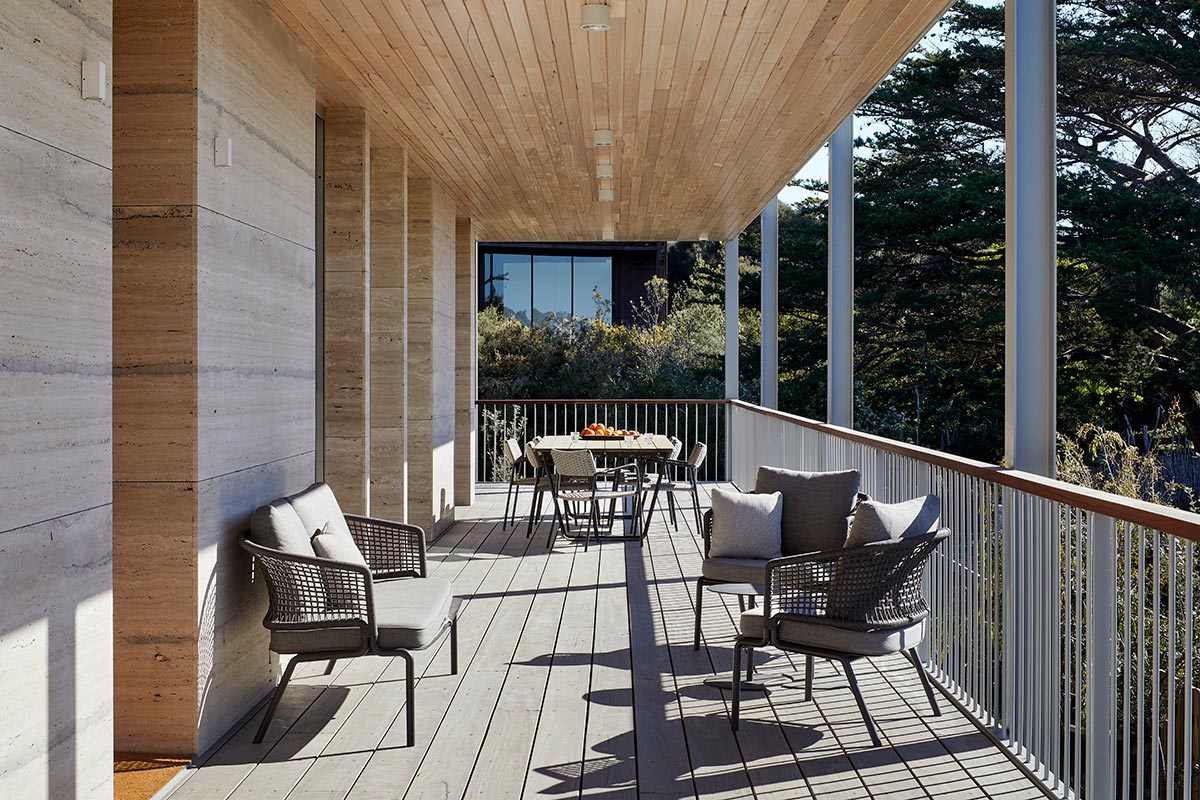 "Our Clients came to us with a book of midcentury classics, in which, much to our delight, they had earmarked a photograph of the deep verandah of the Farnsworth House by Mies Van de Rohe, which, along with the qualities of the location and site, gave us our starting point." – Hindley and Co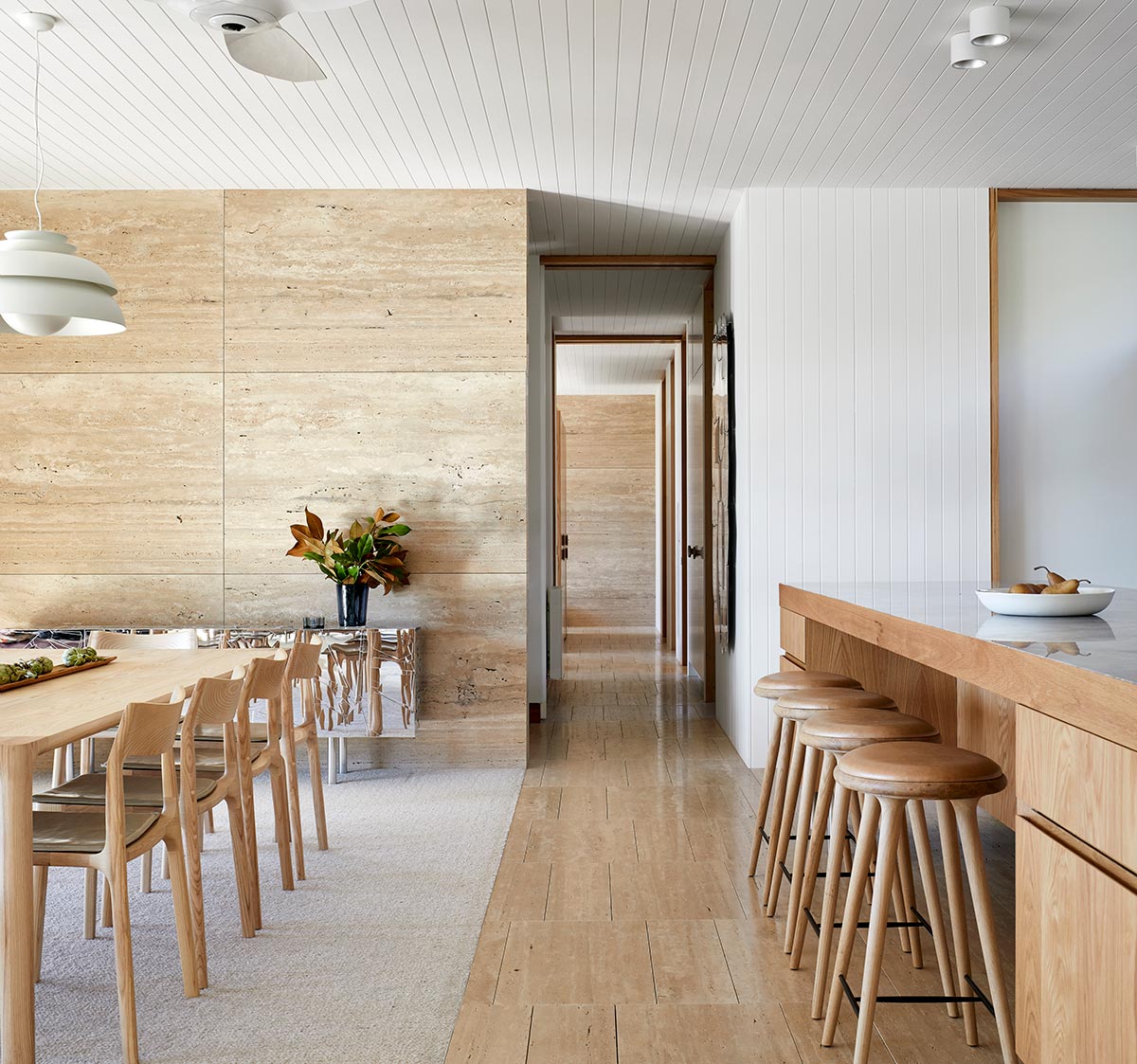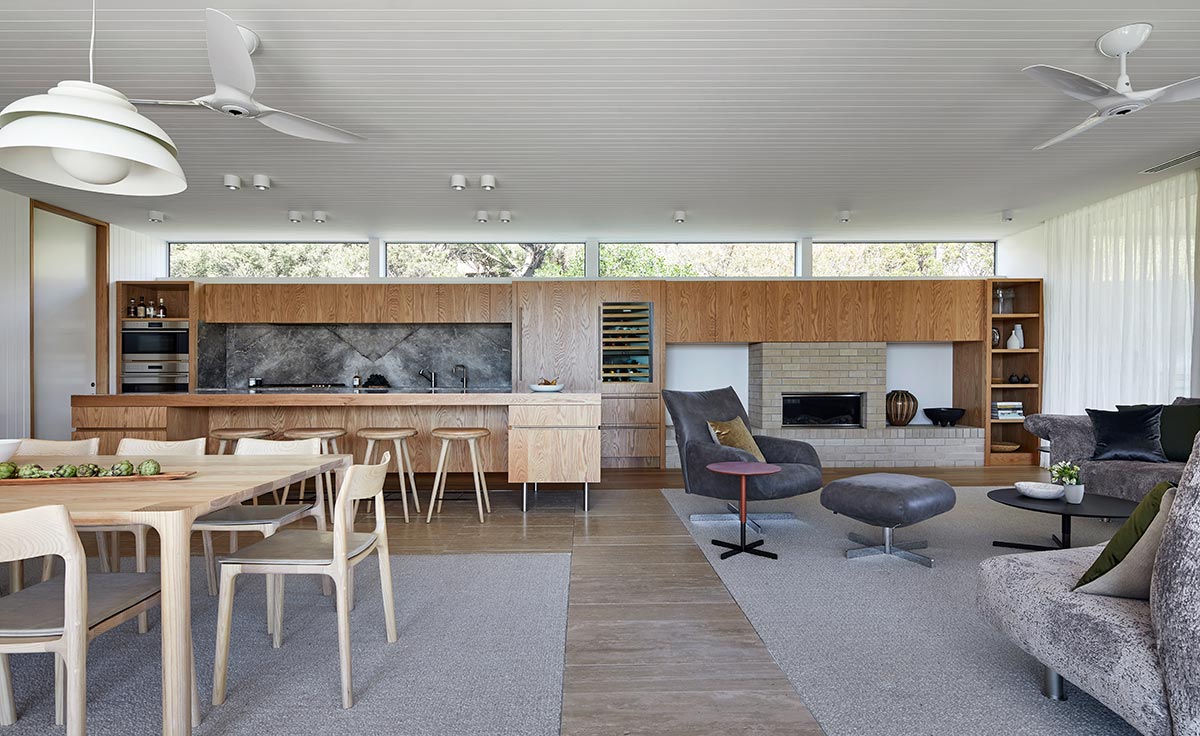 The home features and was designed around modernist ethos such as the arrangement of the family, kitchen and dining space. The sophisticated and well travelled owners sought to retain its relaxed mid-century holiday house feel whilst extending and renovating both levels to a more appropriate level of comfort and elegance for them.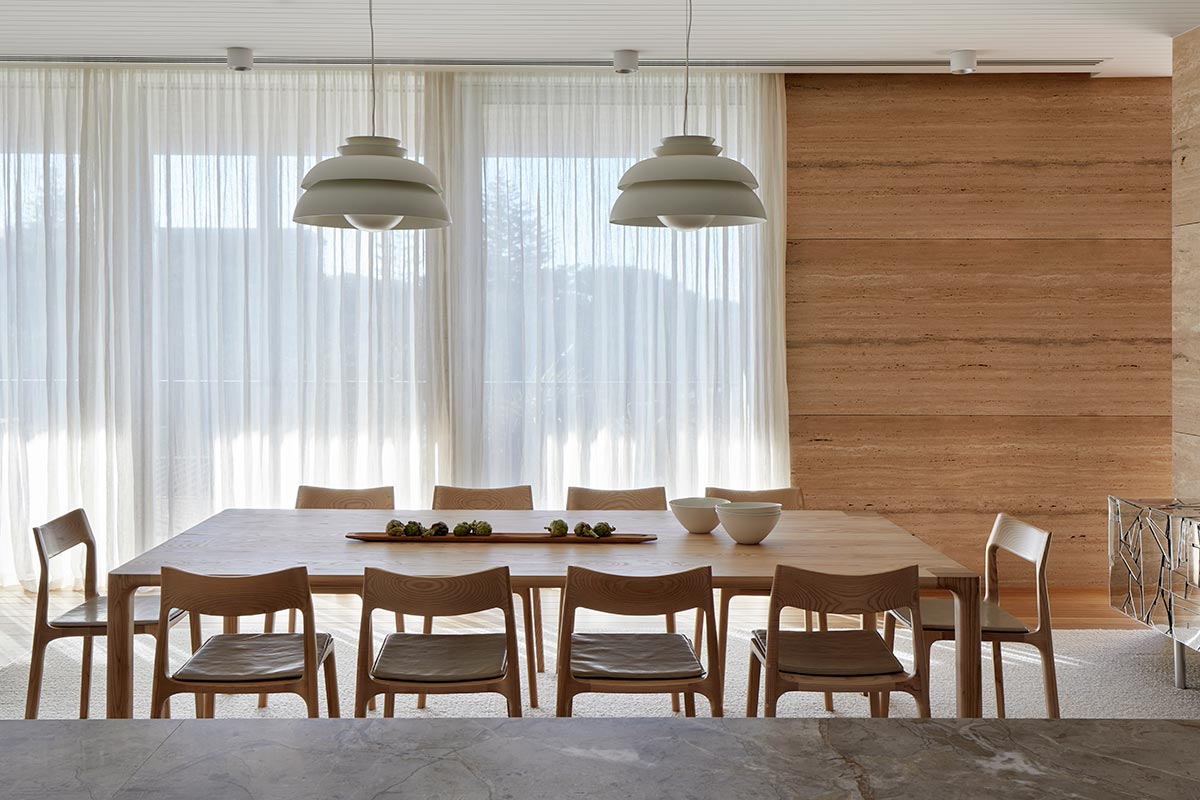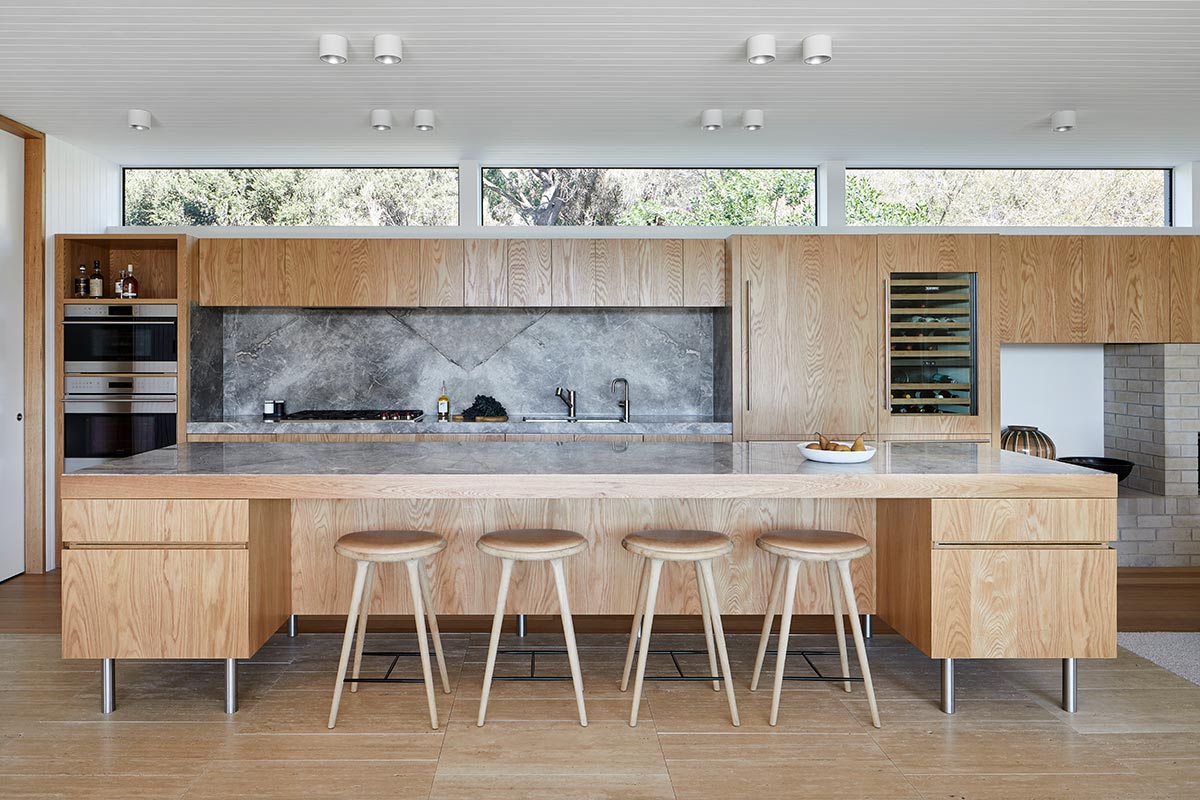 One of the plenty "less is more" attributes that the team were keen to feature when choosing mid-century influences for the home was the double-storey form which achieves the illusion of a single-storey home when viewed from the street. Key details were also referenced from modernist classic, Mies van der Rohe's Farnsworth House and Barcelona Pavilion, in the project's cantilevered verandah.
"We gently referenced the modernity of Mies, Neutra, Seidler and Utzon to place this Sorrento project, like its worldly owners, in an international context of design awareness. A Seidleresque ramp leads to a luxurious self-contained upper floor for easier future access, whilst the lower ground floor houses the new laundry and quarters specifically for guests. Underfloor space was reclaimed to create a man cave and occasional storage for a special car." – Hindley and Co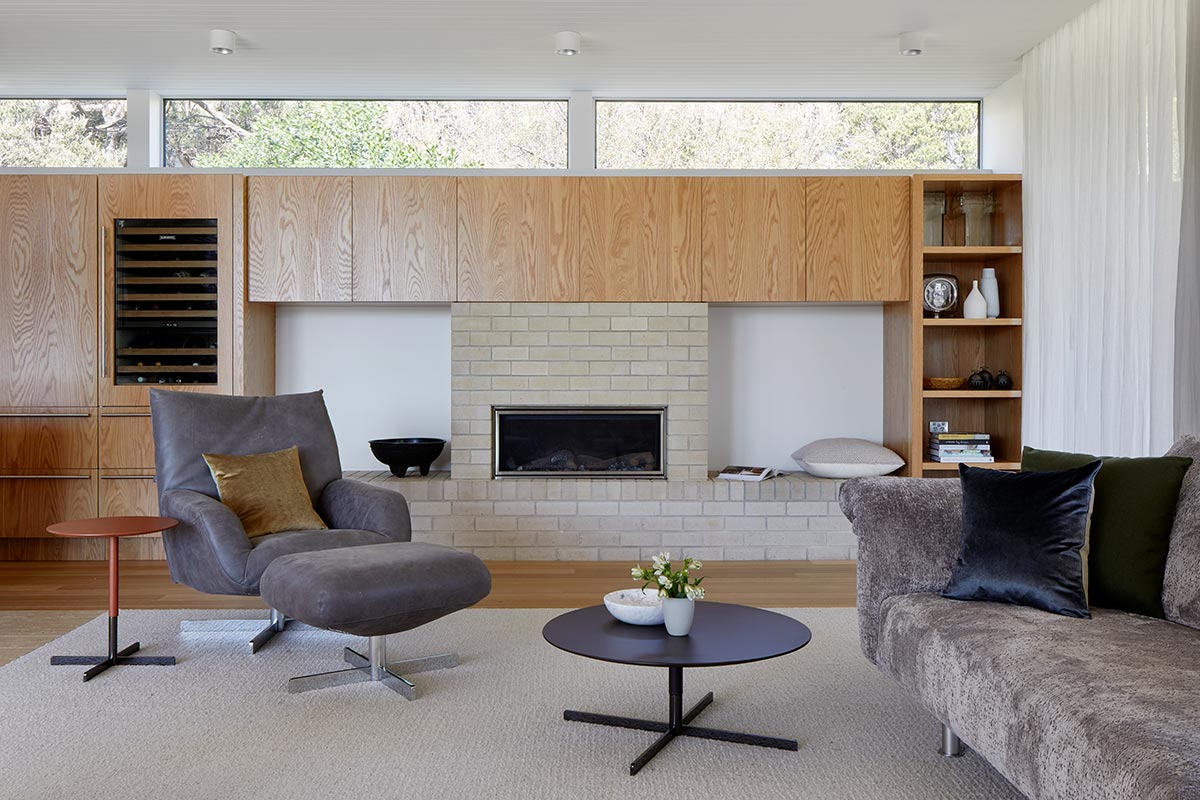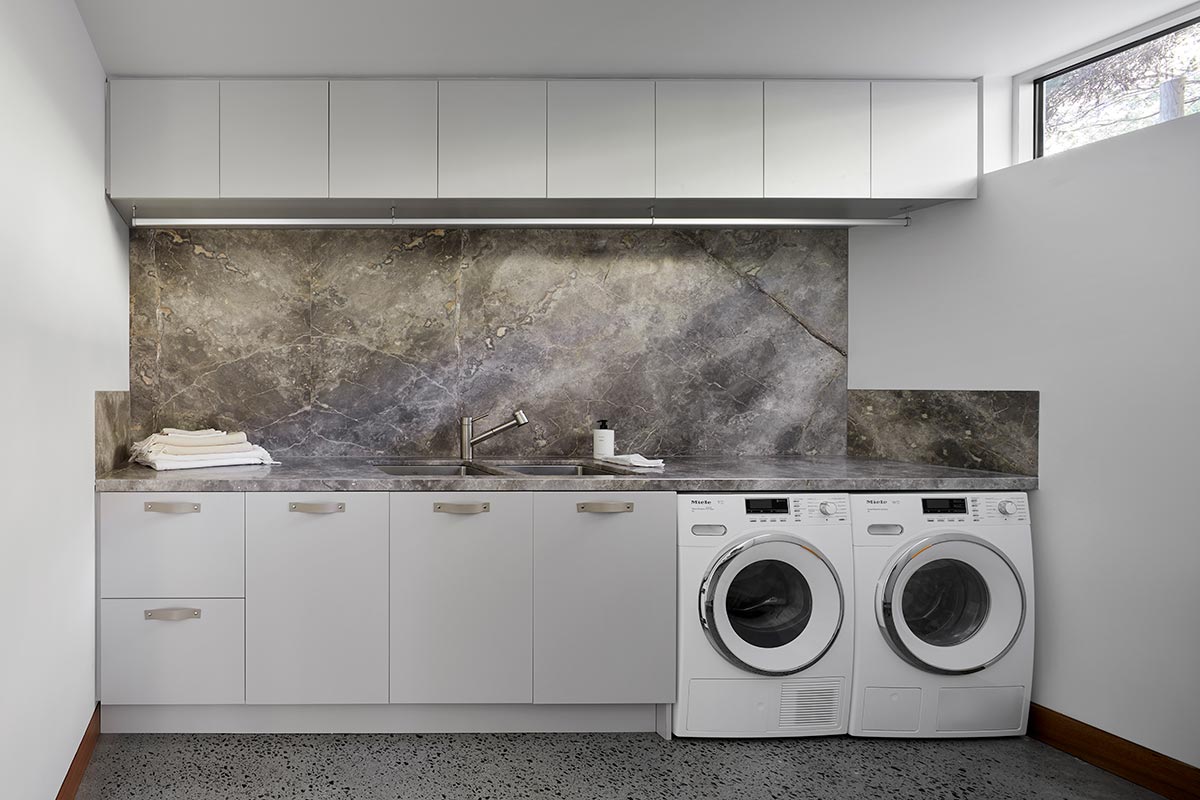 The innovative aspects are the clever application of contrasting techniques and materials, the seamless interior design and architecture, and the flexibility and future-proofing of the spaces. The result was a beautiful home that is sophisticated, yet relaxed and exudes a laid-back coastal vibe.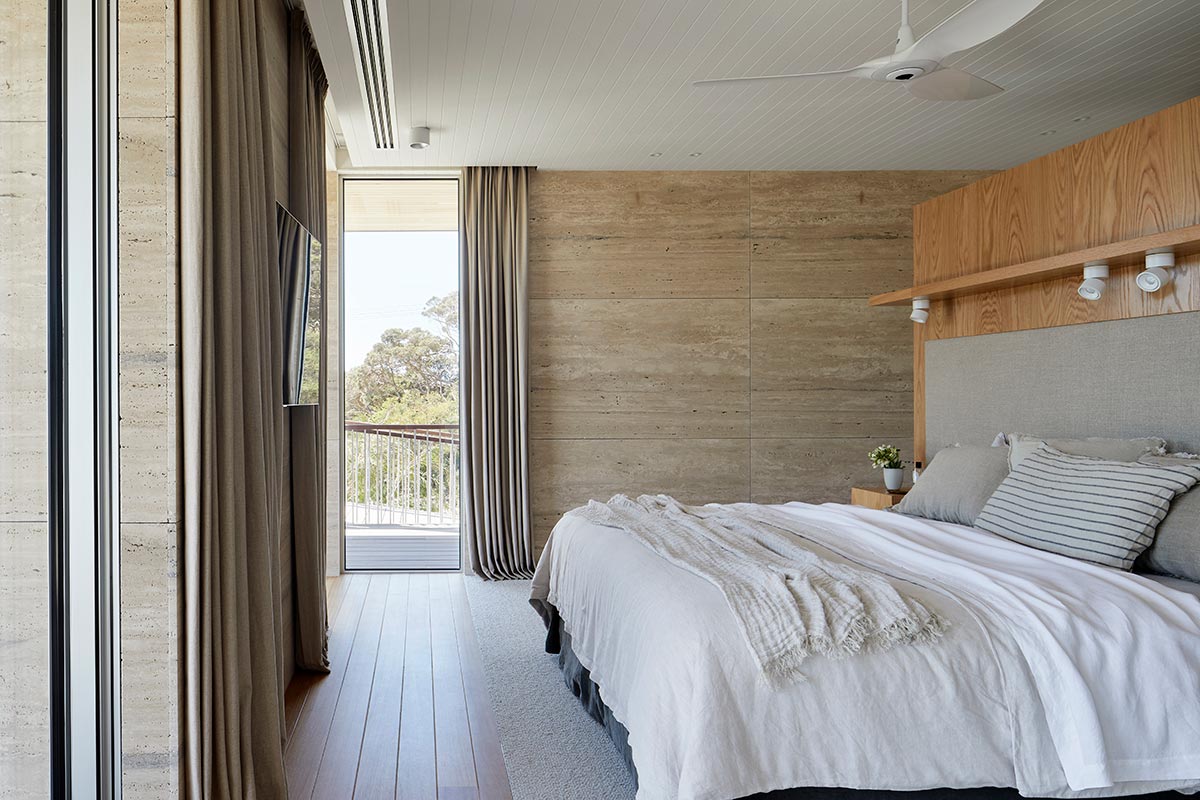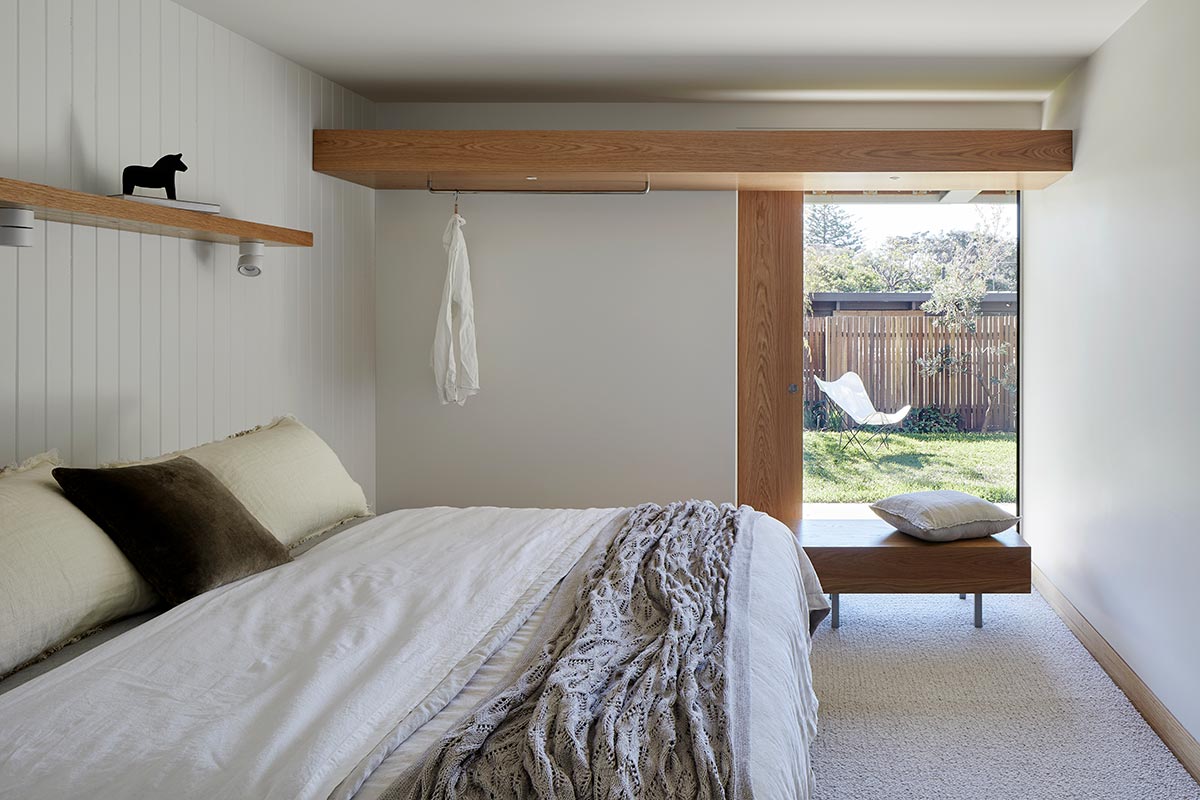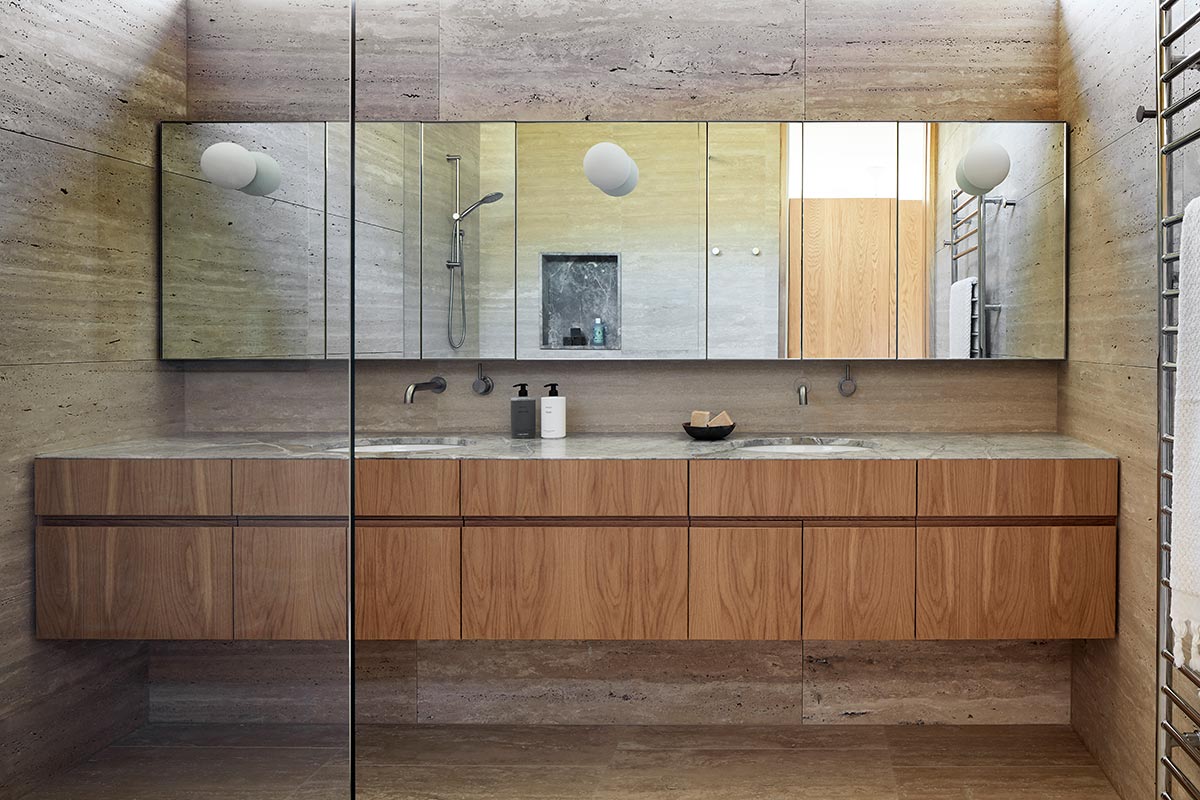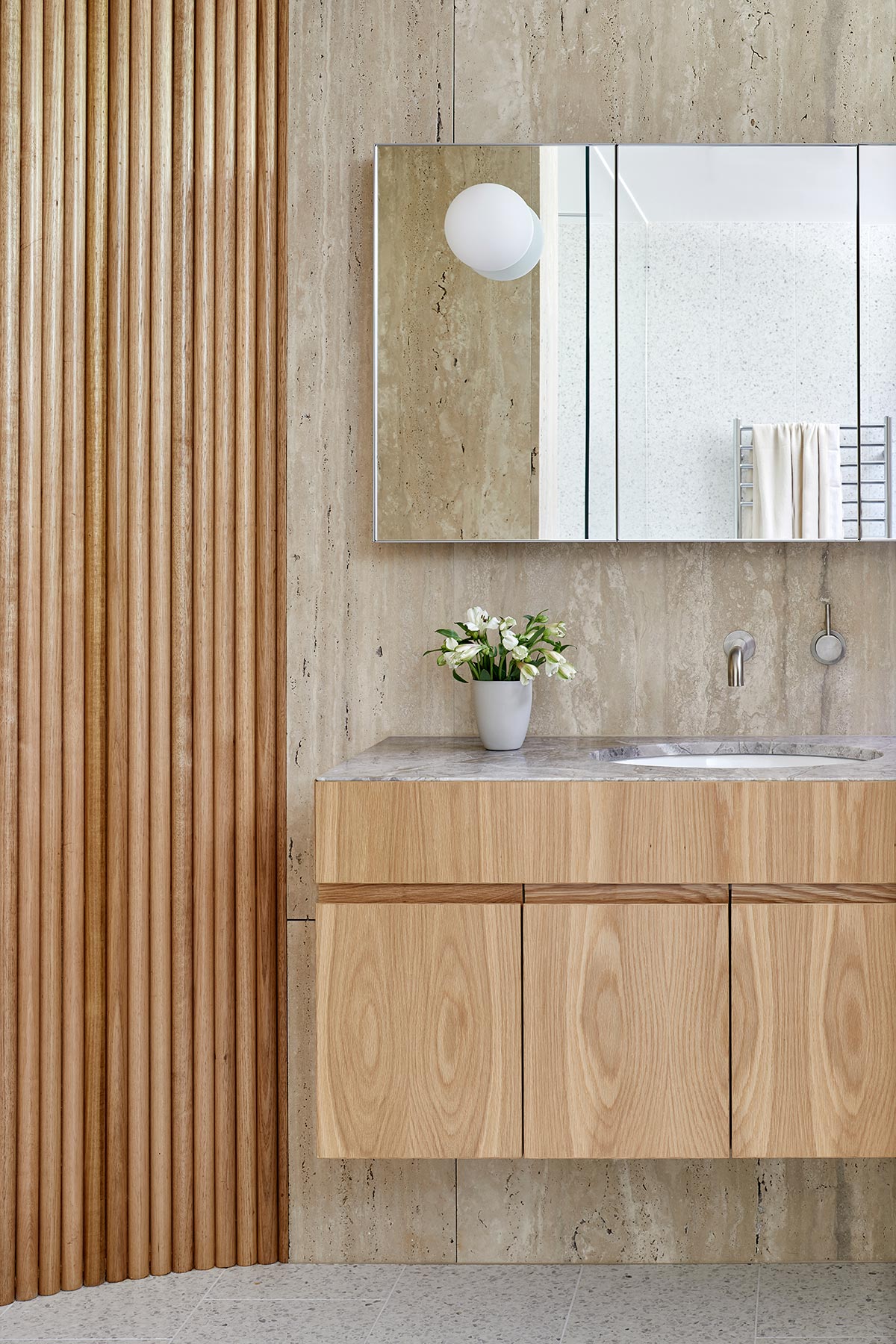 House Project: Sand Dune Sanctuary
Architect: Hindley and Co
Landscape Designer: Fiona Brockhoff Design
Location: Melbourne, Australia
Type: Renovation
Photographer: Tatjana Plitt