Located in Sydney's northern beaches suburb of Curl Curl, the Infinity House by CplusC Architectural Workshop is an exercise in material, time, and cost efficiency. With a modest budget and a construction program of 24 weeks, the brief includes two bedrooms with built-in robes, bathroom/laundry, an open plan dining, kitchen, living space, and a deck. Let's take a look!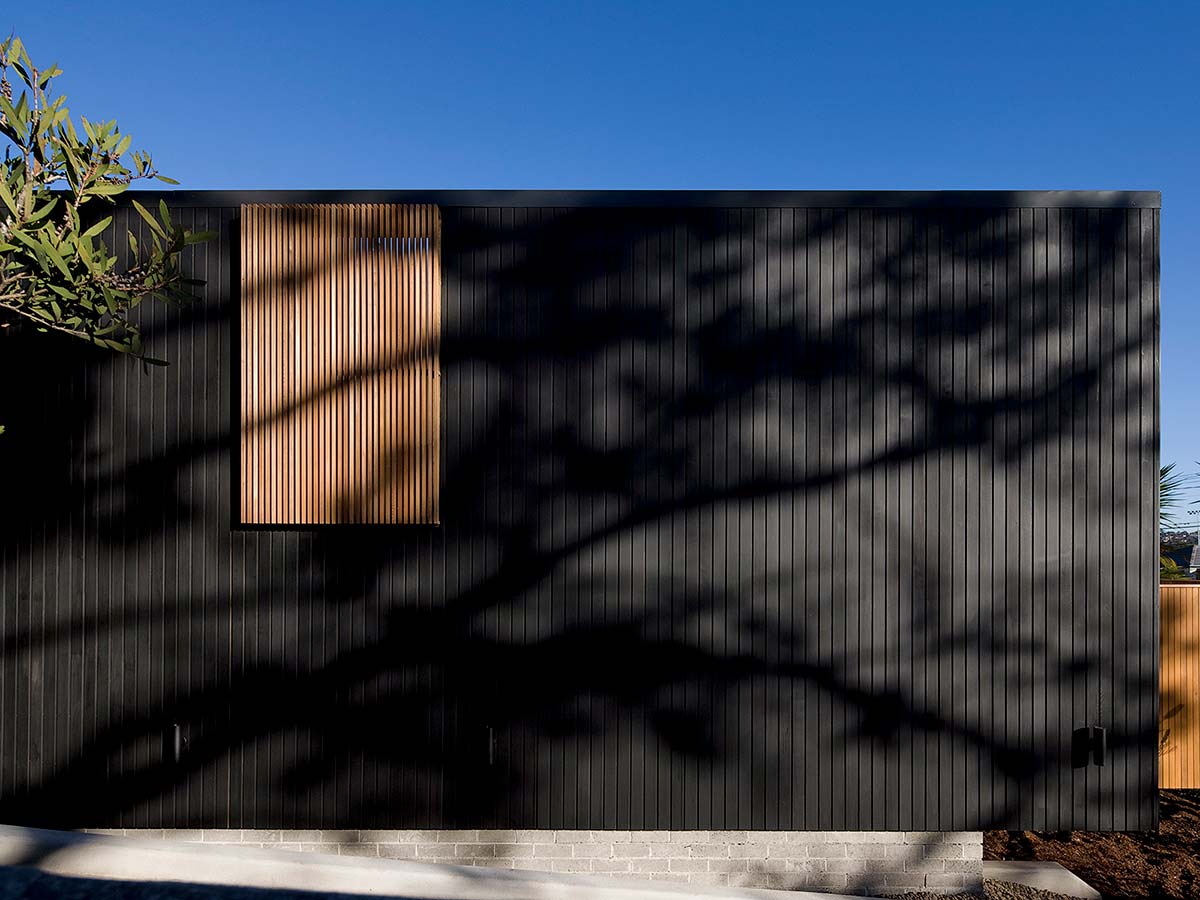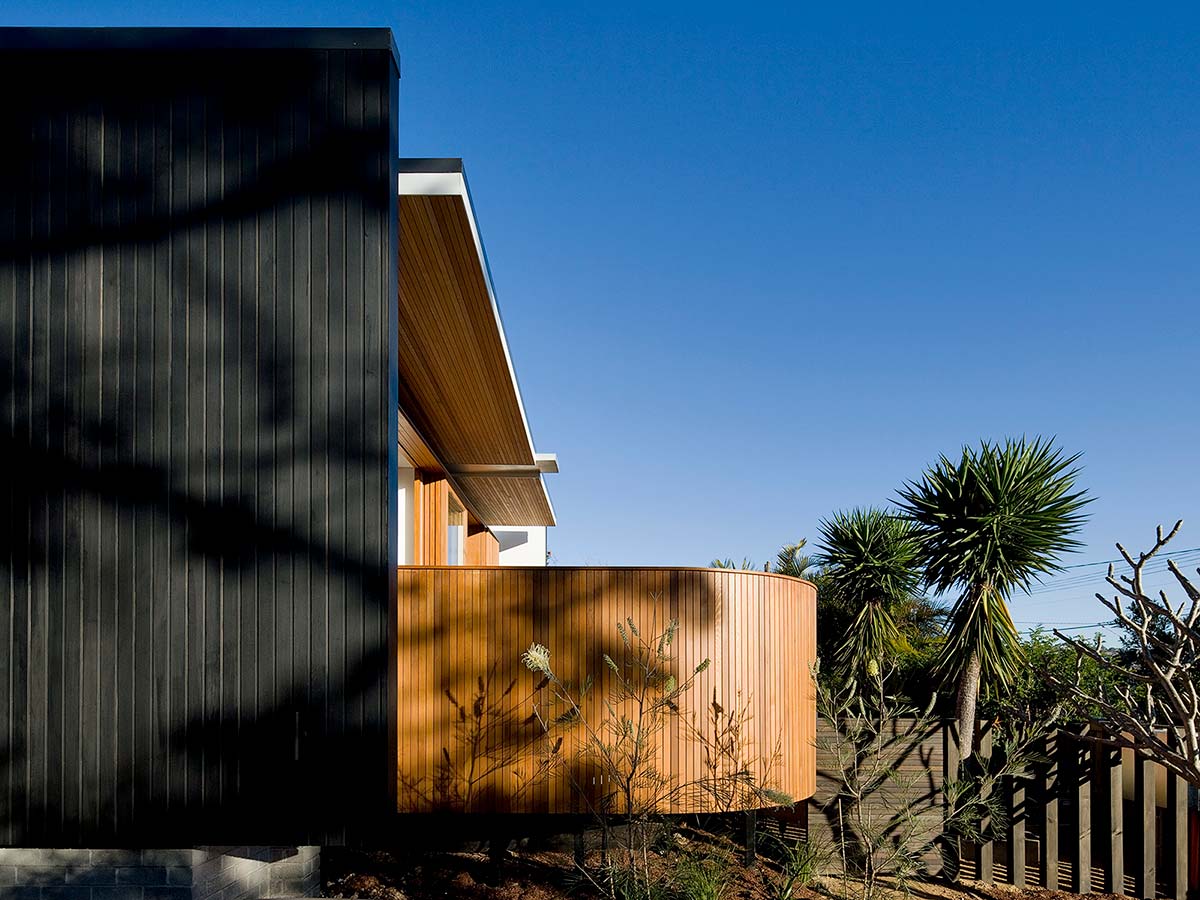 The home responds to changing climatic conditions through natural ventilation in all directions, two integral fish ponds, vegetation that cools the summer breeze, and large awnings and timber screening that shade the living areas while providing privacy.
"The main challenge that arose from the curved form of the building was negotiating the circumference of the narrow driveway. In order to achieve the curve, plywood top and bottom plates were employed in conjunction with tightly spaced studs. The successful negotiation of this site constraint is the dark cedar curve leading to the main entrance of the dwelling." – CplusC Architectural Workshop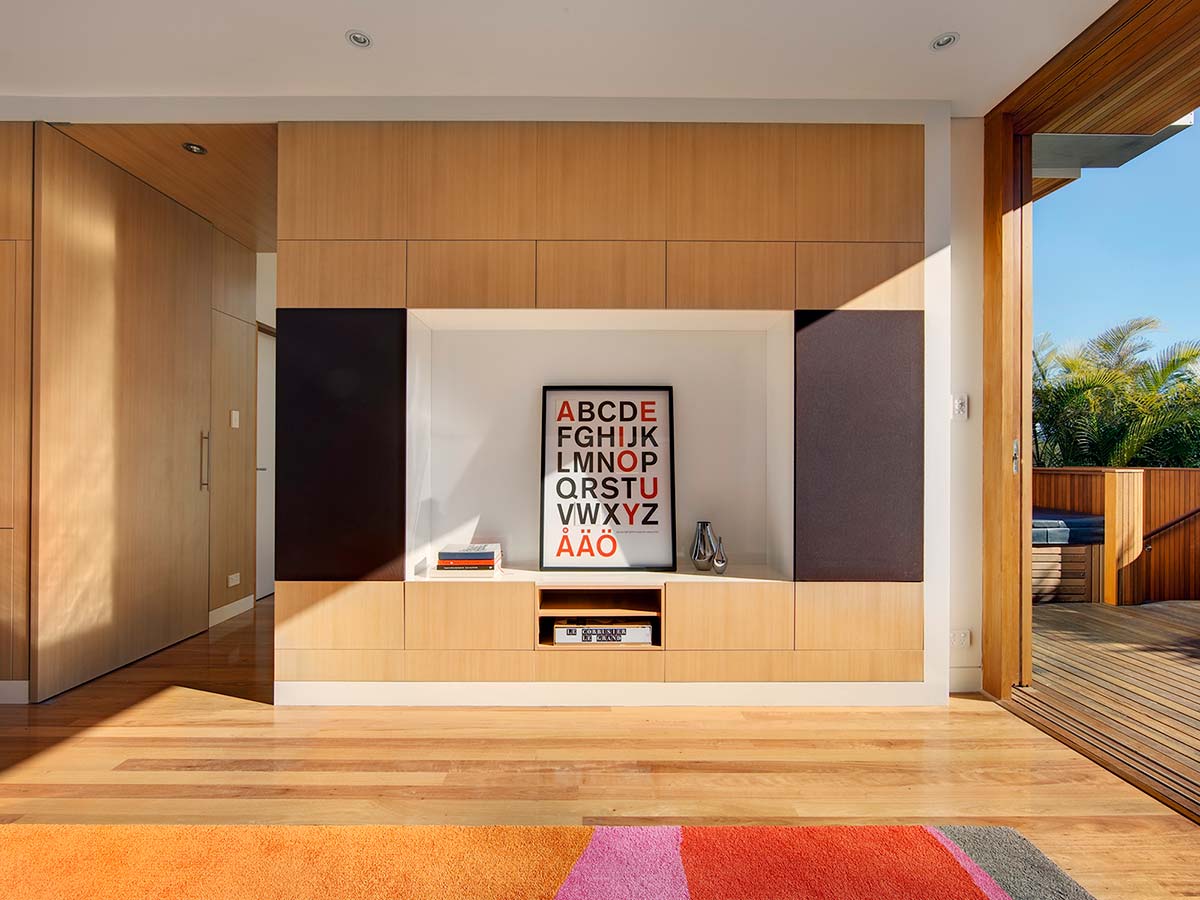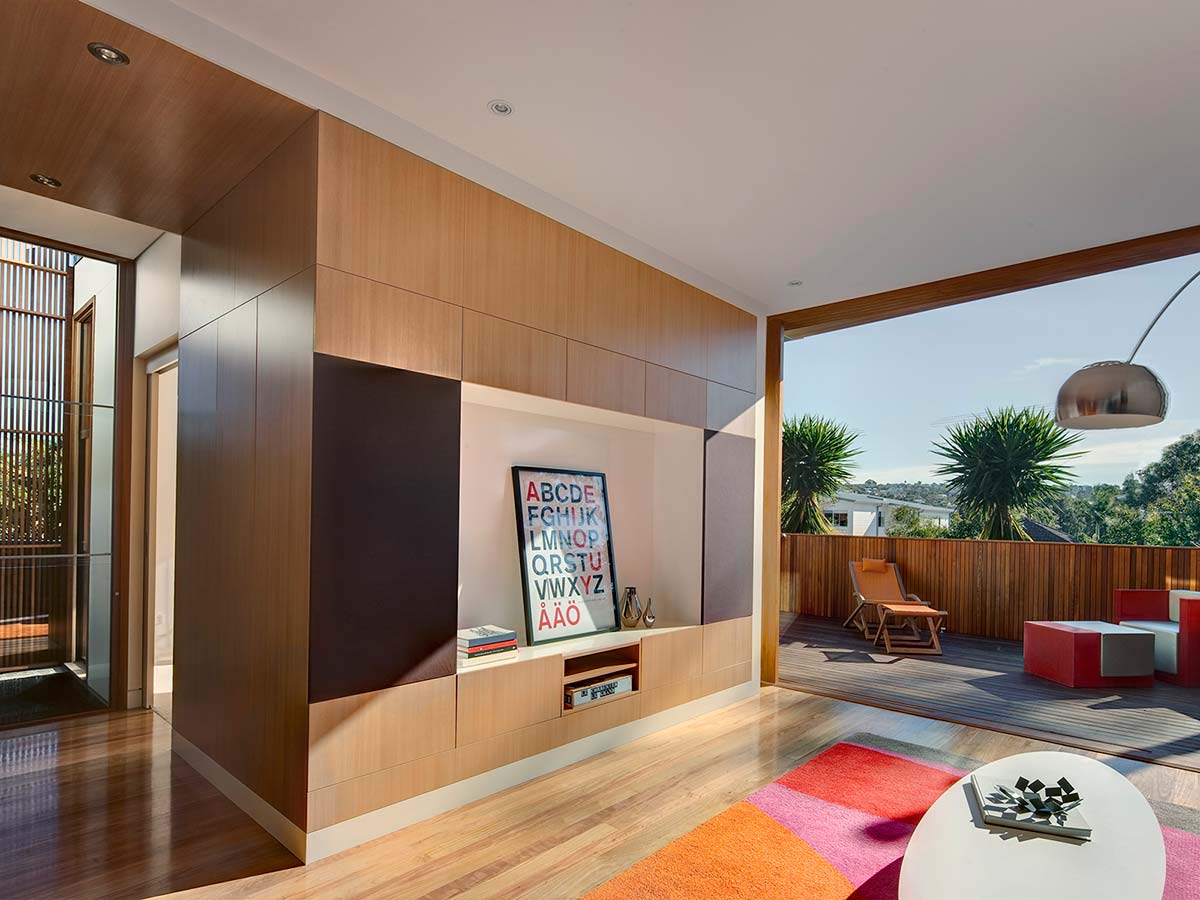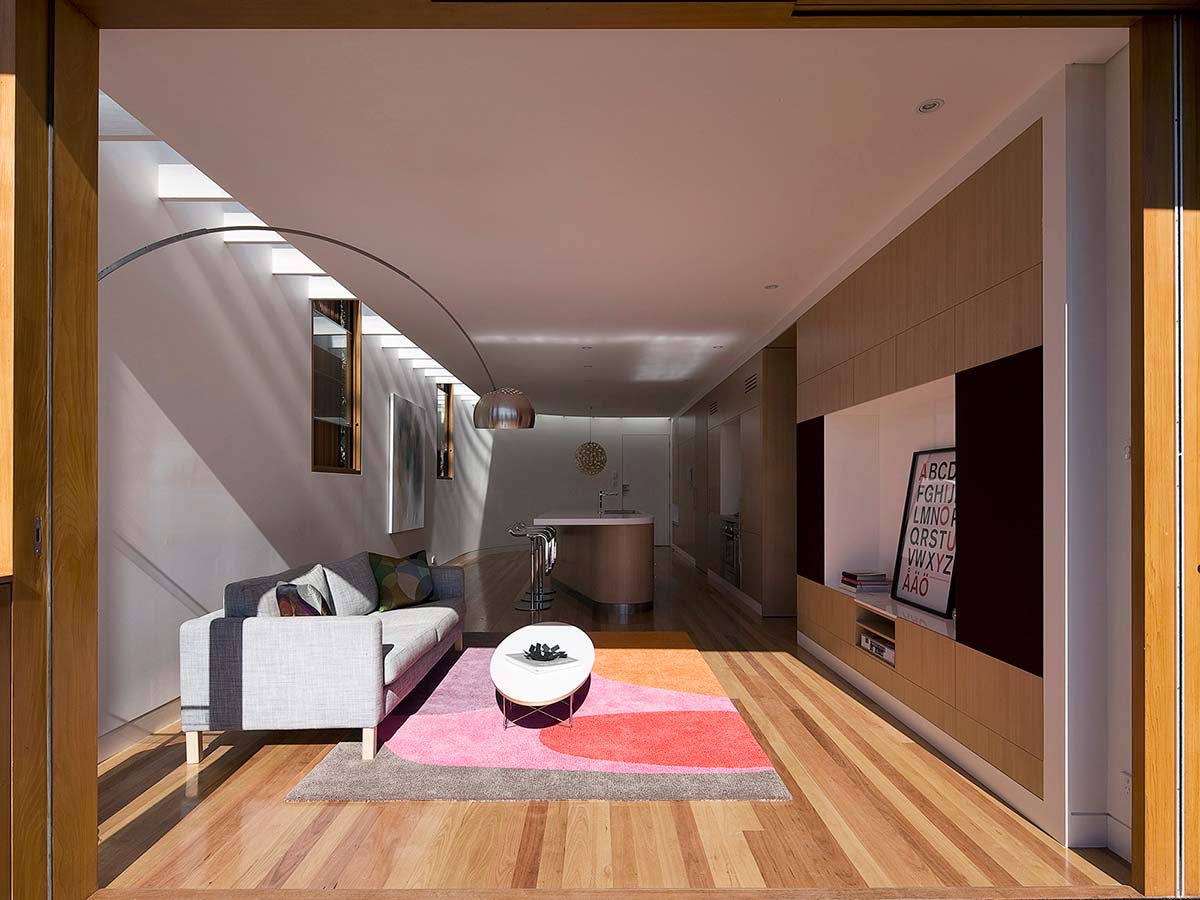 Public spaces to the east are separated from private spaces to the west by a central structural zone. Constructed of timber studwork and clad with Spruce veneer, this core accommodates the service and storage requirements of the home and integrates corridors that link public and private areas.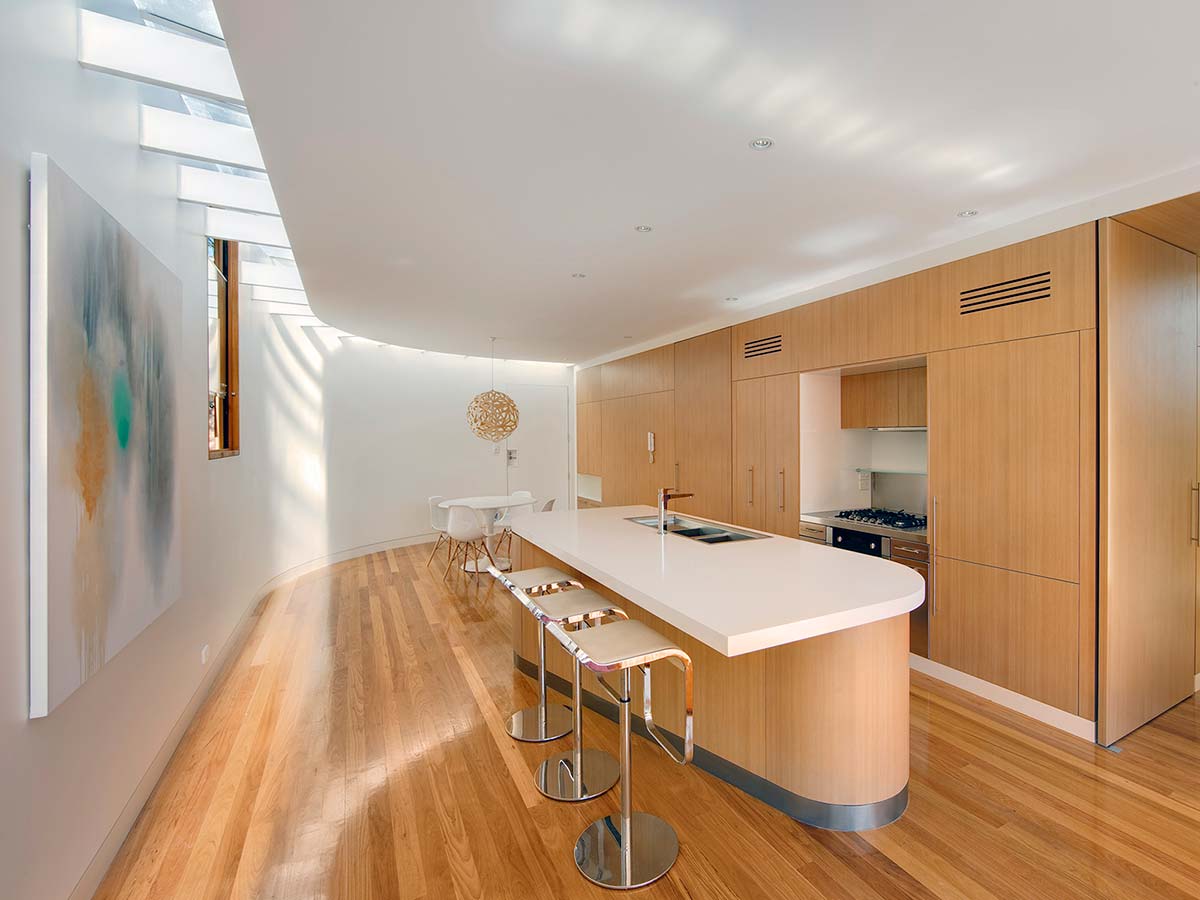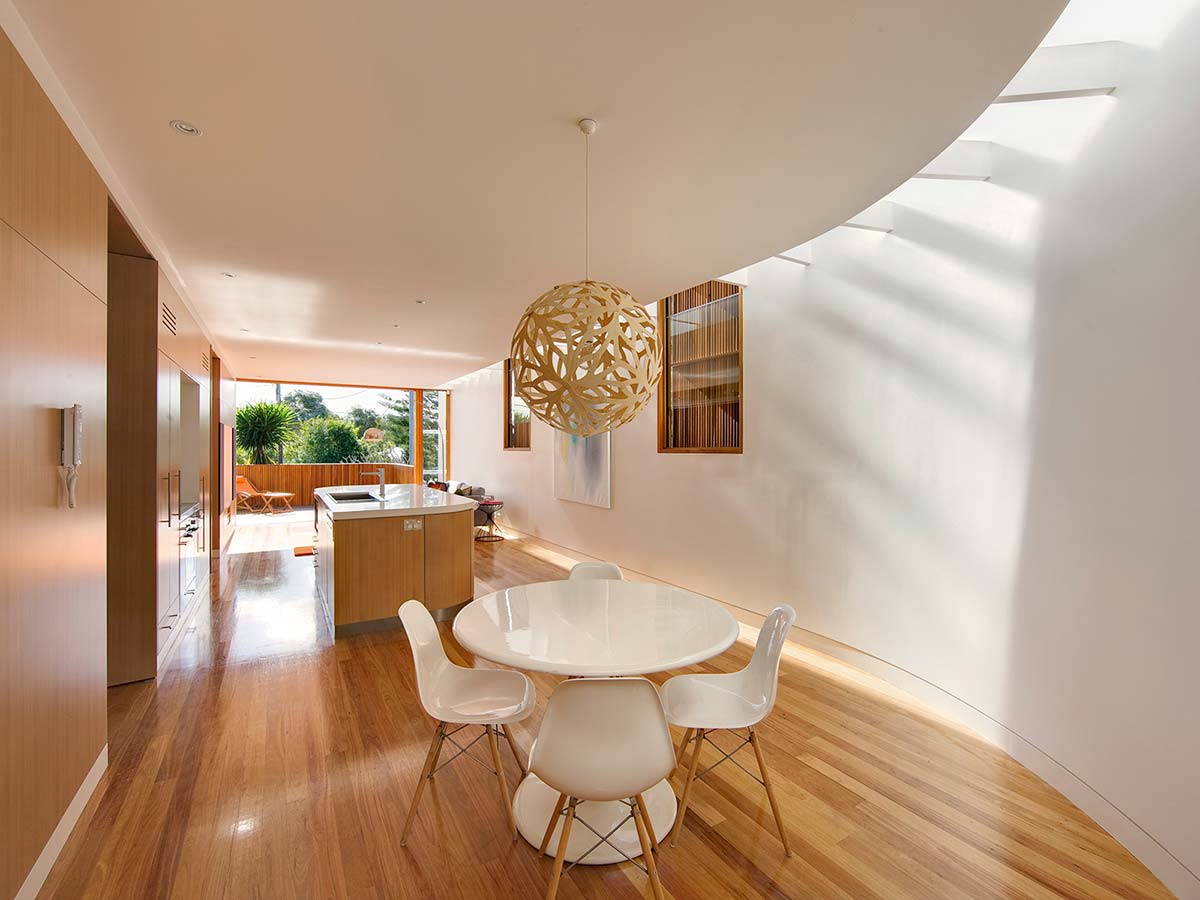 The interiors are outfitted with a meticulous, but a subtle mix of materials. A curved white wall along with timber flooring has been used throughout to ensure continuity and flow, and also expands the house with space and light. The chosen palette revolves around raw and textural materials, which extends up to the kitchen, dining and living spaces.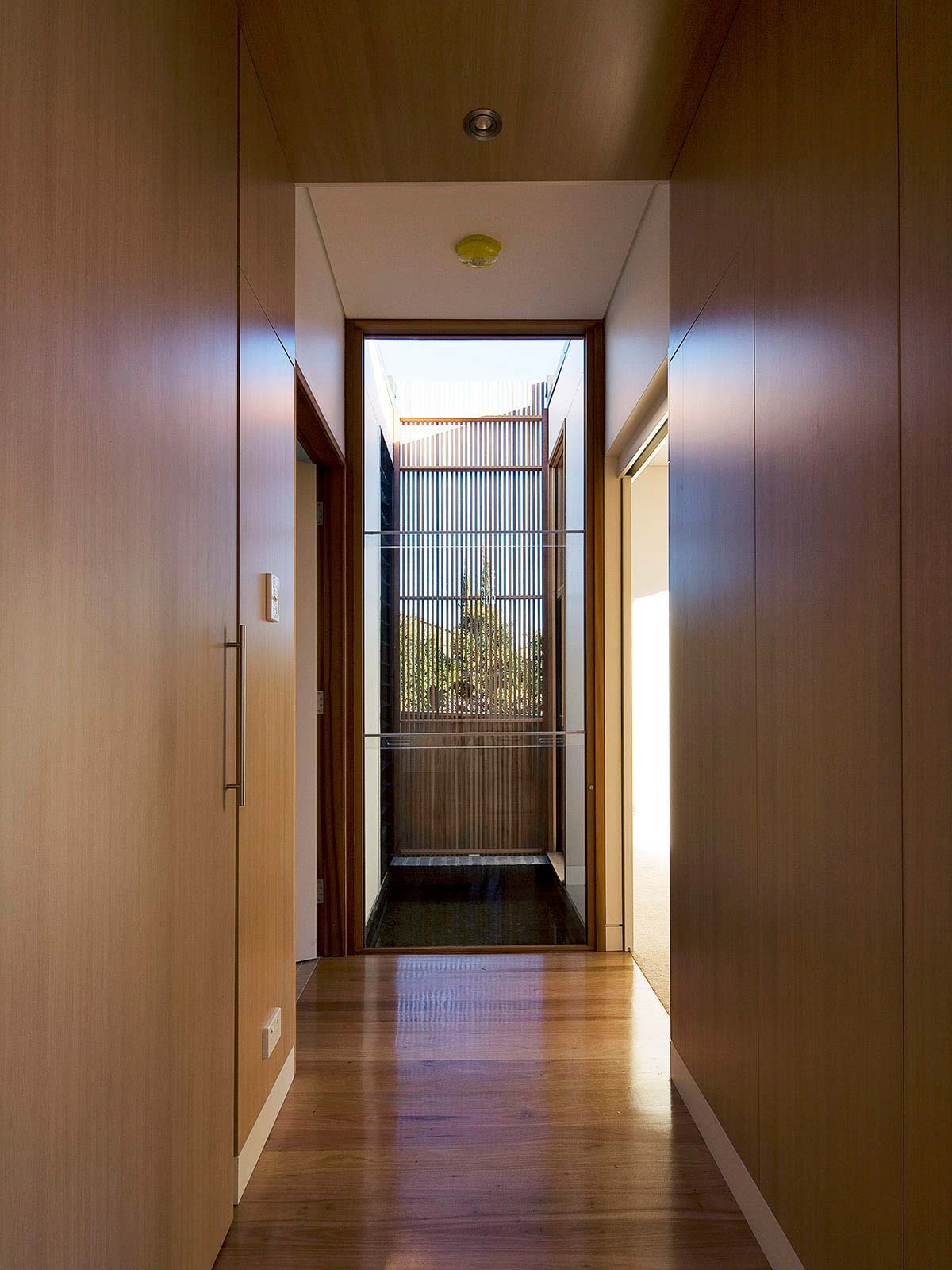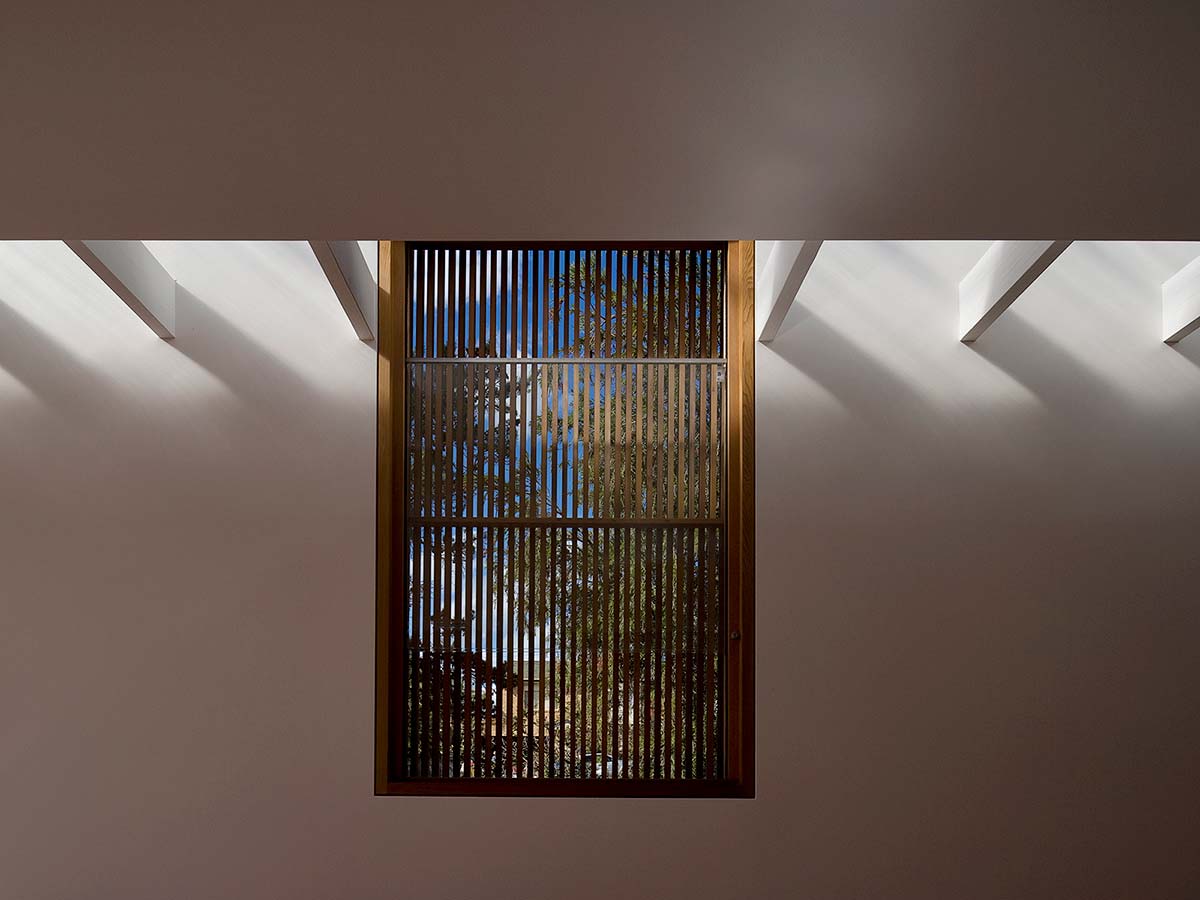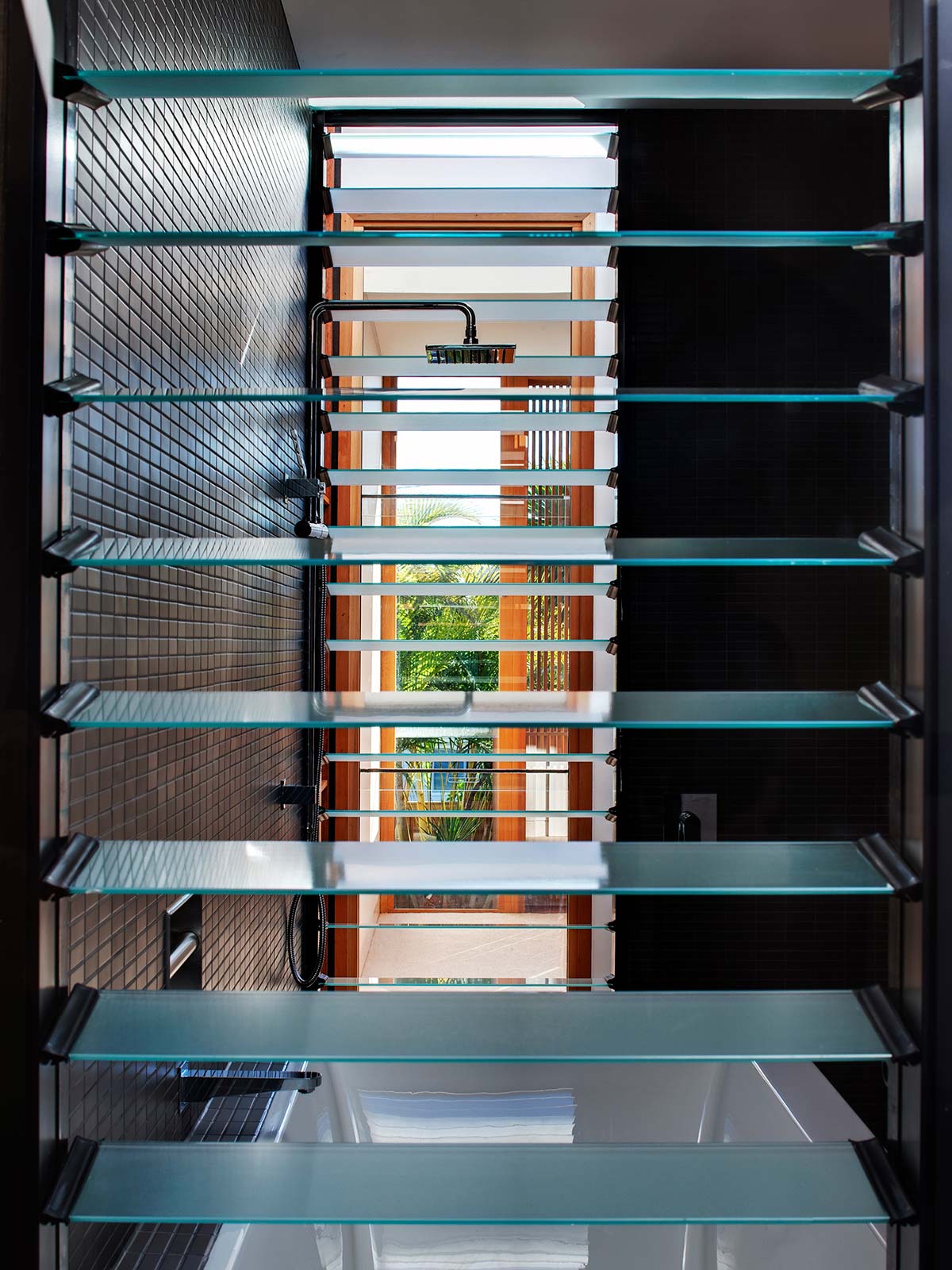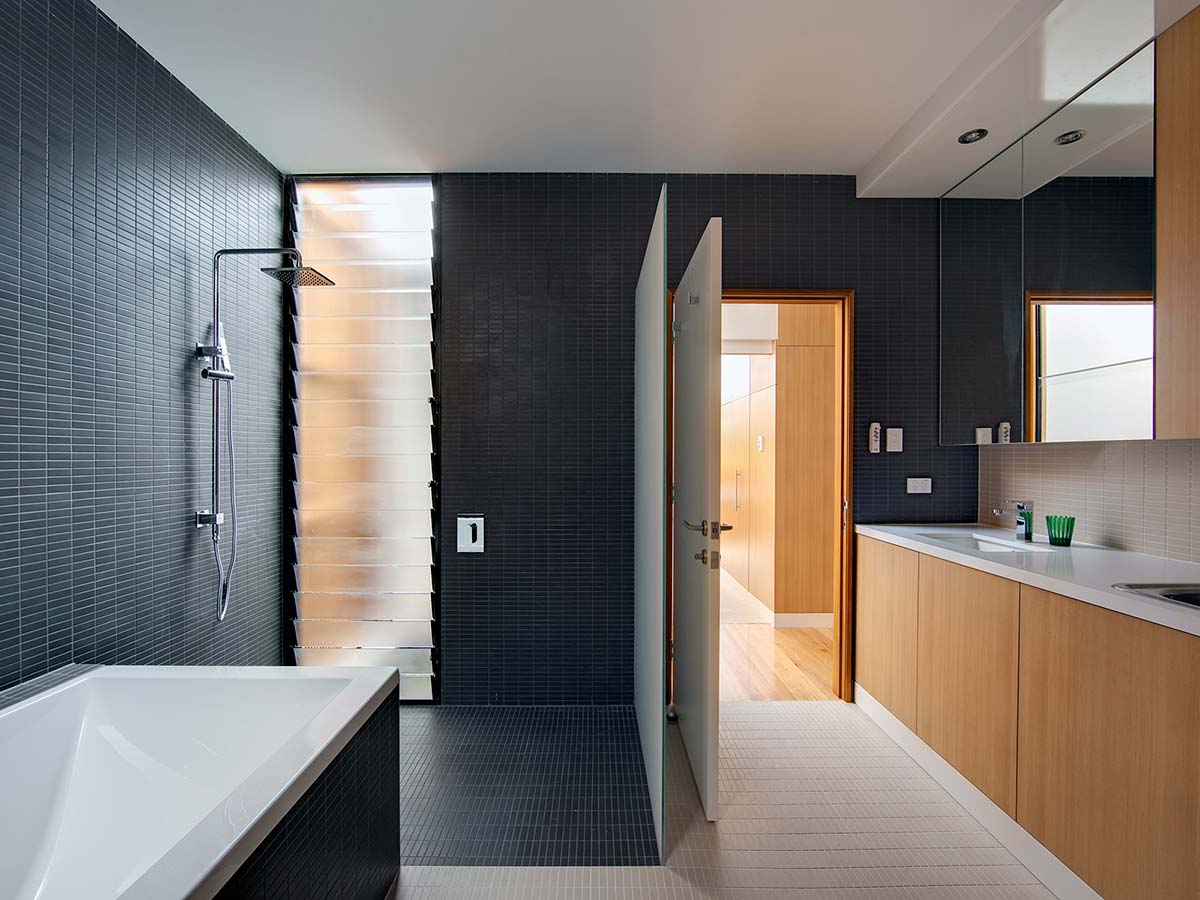 "To compensate for having minimal openings along this façade, a sinuous skylight runs the length of the Eastern wall, allowing light to penetrate the living areas. The Laminated Veneer Lumber (LVL) beams forming the roof structure for the dwelling intersect the skylight on a rigorous grid, and require precise alignment with studwork to the external wall. Through careful detailing and craftsmanship, what would ordinarily be a concealed structural element has been turned into a design feature." – CplusC Architectural Workshop
With its efficient contemporary design and carefully considered use of materials, the end result is a home that responds to the client's brief, budget, seasonal climatic conditions and spatial goals.
House Project: Infinity House
Architect: CplusC Architectural Workshop
Location: Curl Curl, NSW, Australia
Type: Renovation
Photographer: Murray Fredericks, Simon Whitbread