The aptly named Charred Wood House designed by Jane Riddell Architects is an addition and renovation to an existing 1940s home that functions as a contemporary companion to the red brick post-war structure. With the underlying principle of creating a place of engagement, people to people and built form to the environment, the new structure features new living spaces which seamlessly blends into the leafy woodland context the house resides in.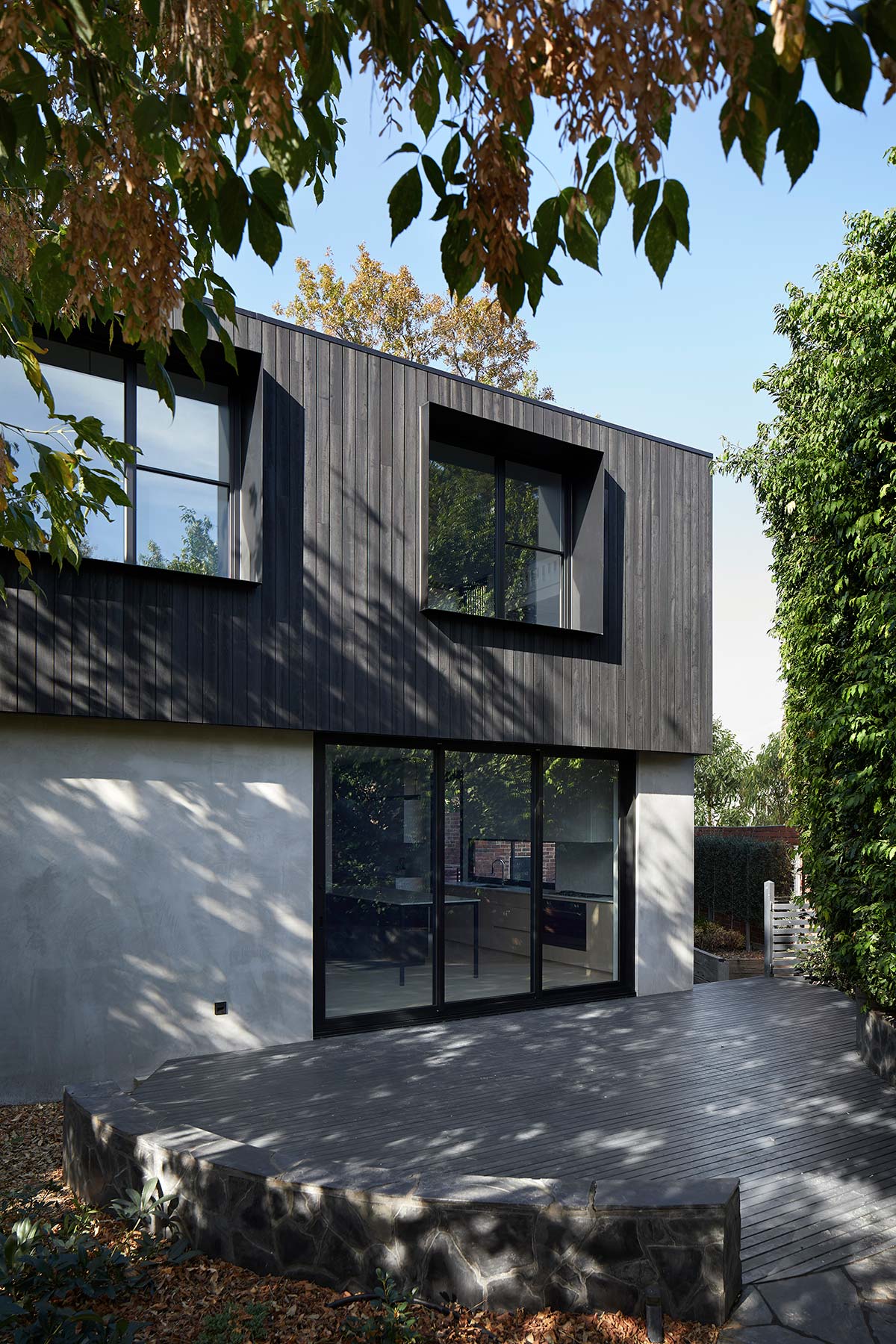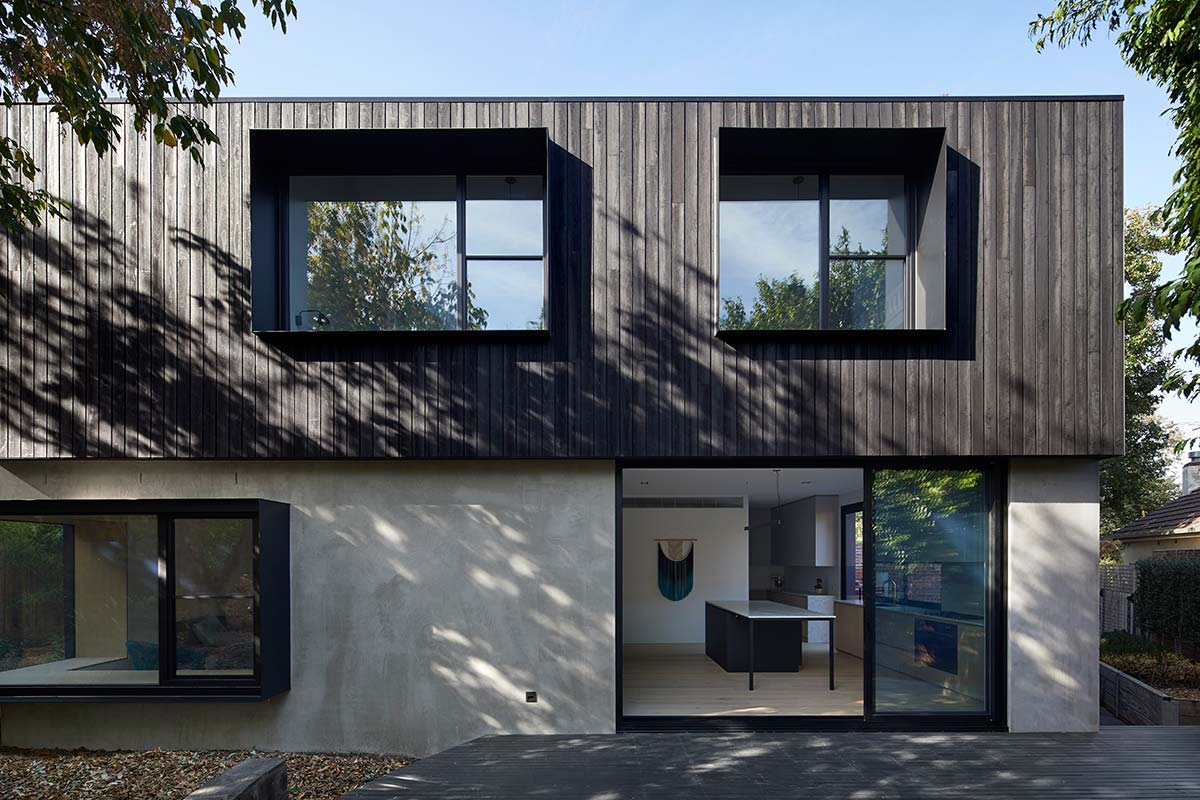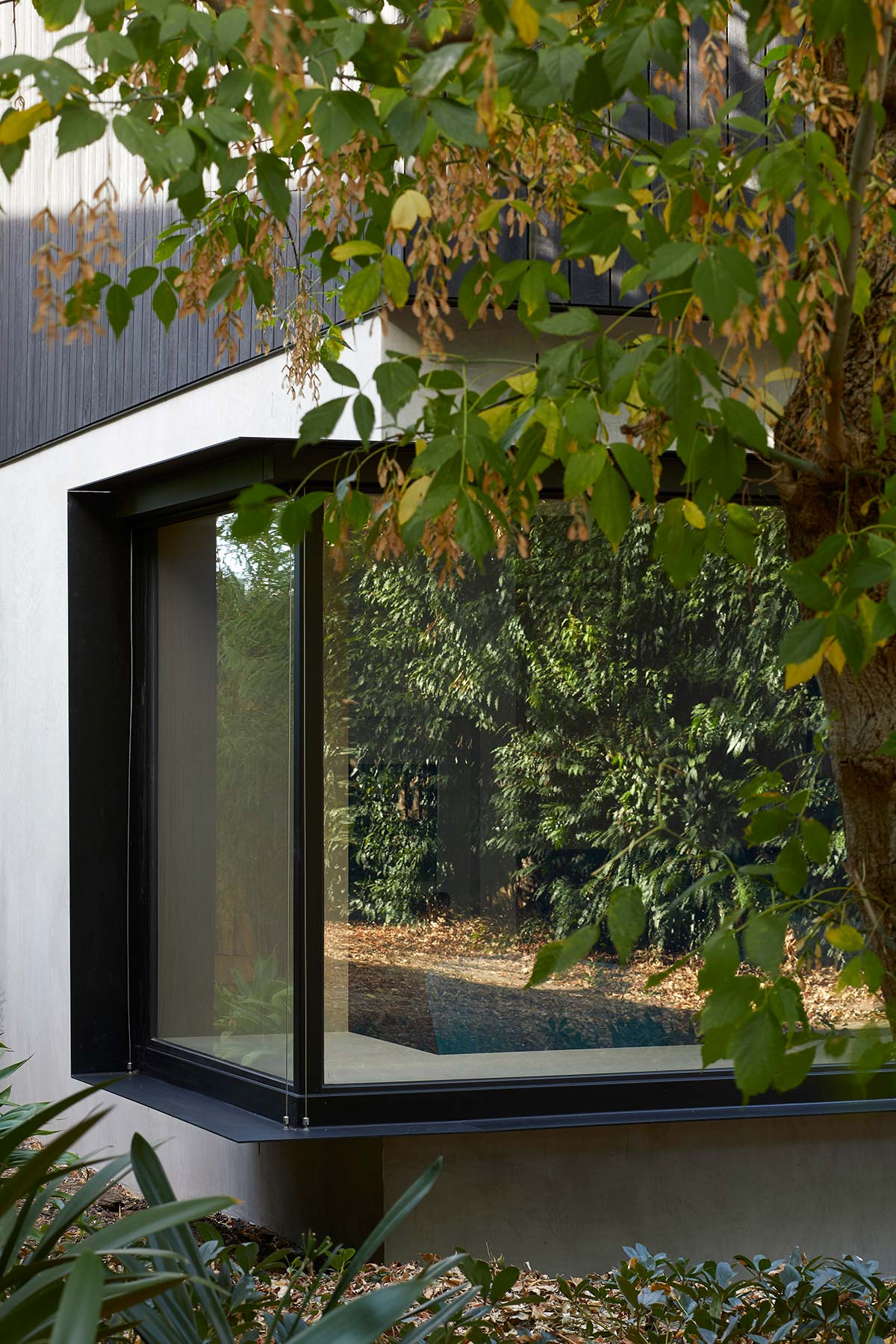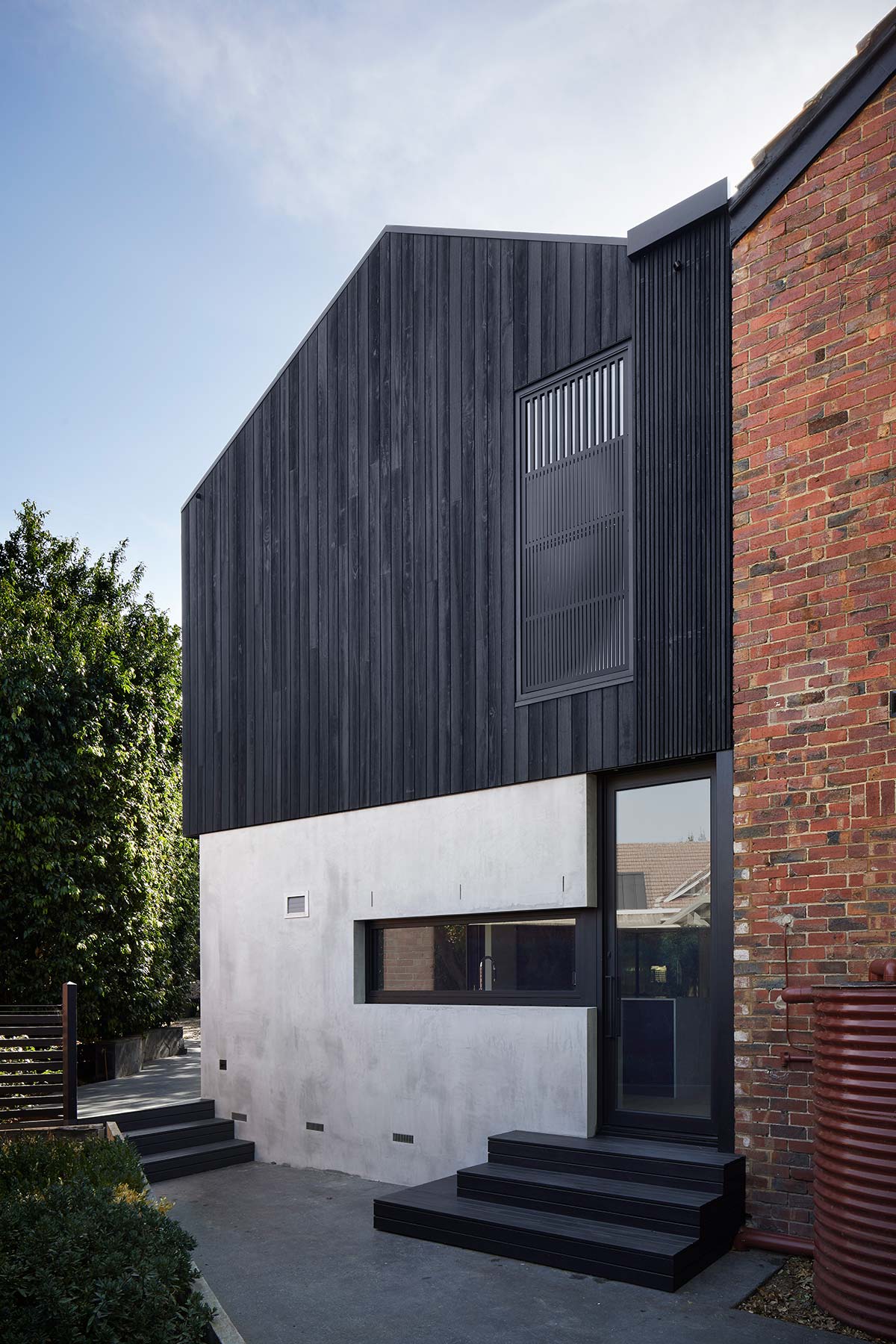 "The existing 1940s house is a red brick post-war structure that had dark introverted spaces. The rear of the house was demolished to make way for informal living, meals area and kitchen that would engage with the surrounding woodland setting. Similarly, the first floor was reconfigured to afford private views into tree canopies and tall hedges from the bedrooms. The pitched roof of the existing house was replicated in the first-floor addition, allowing lofty raked ceilings to the bedrooms." – Jane Riddell Architects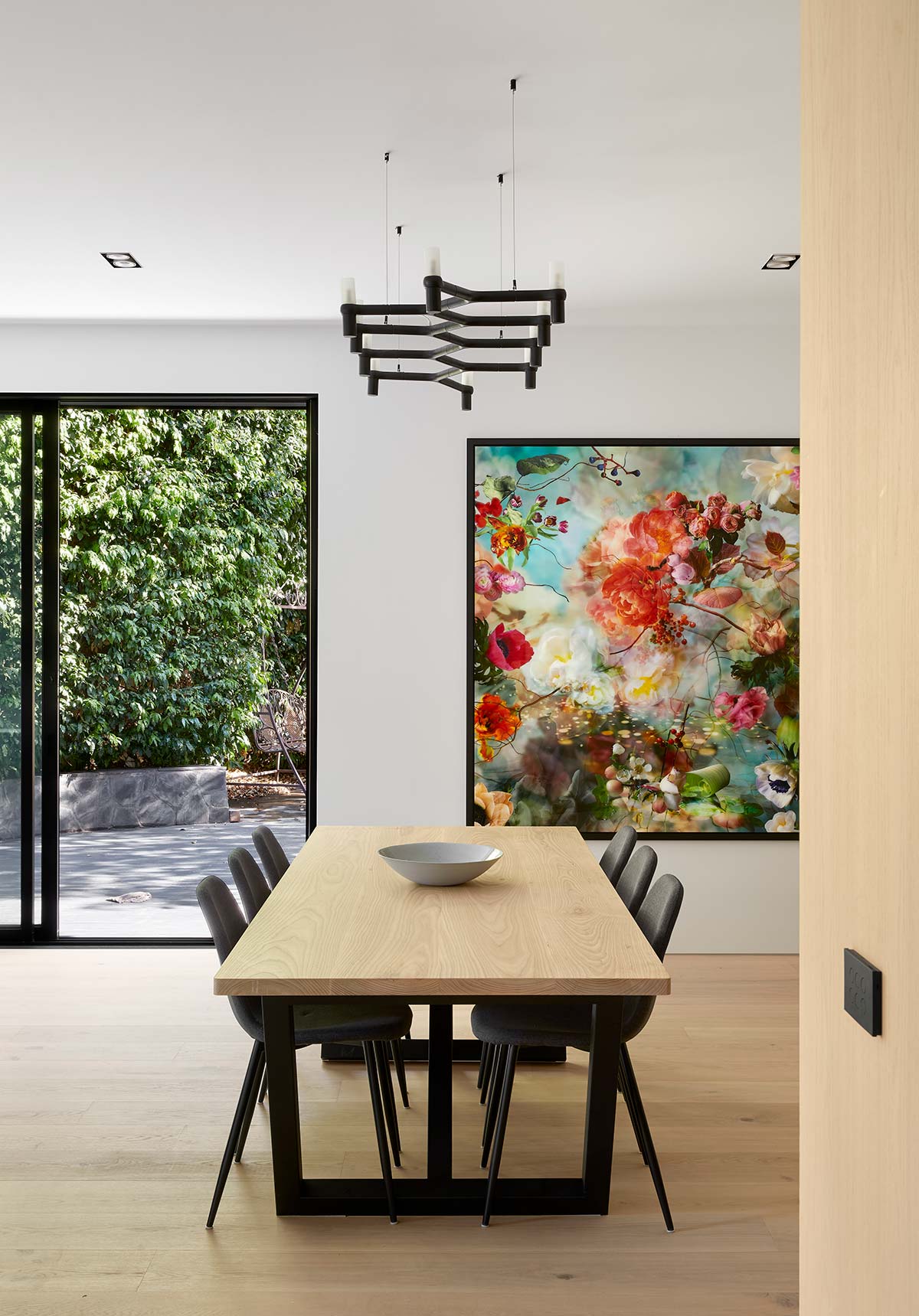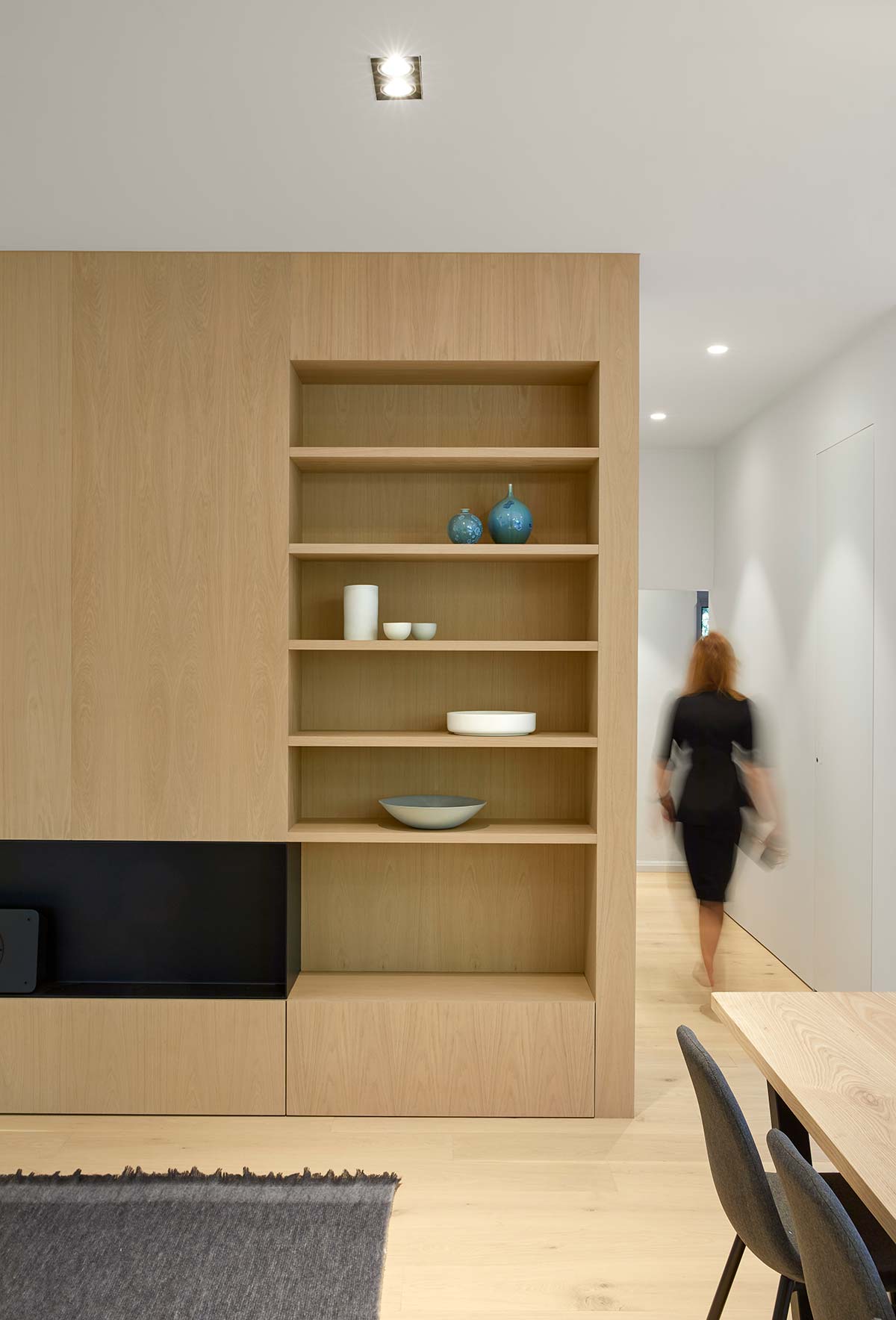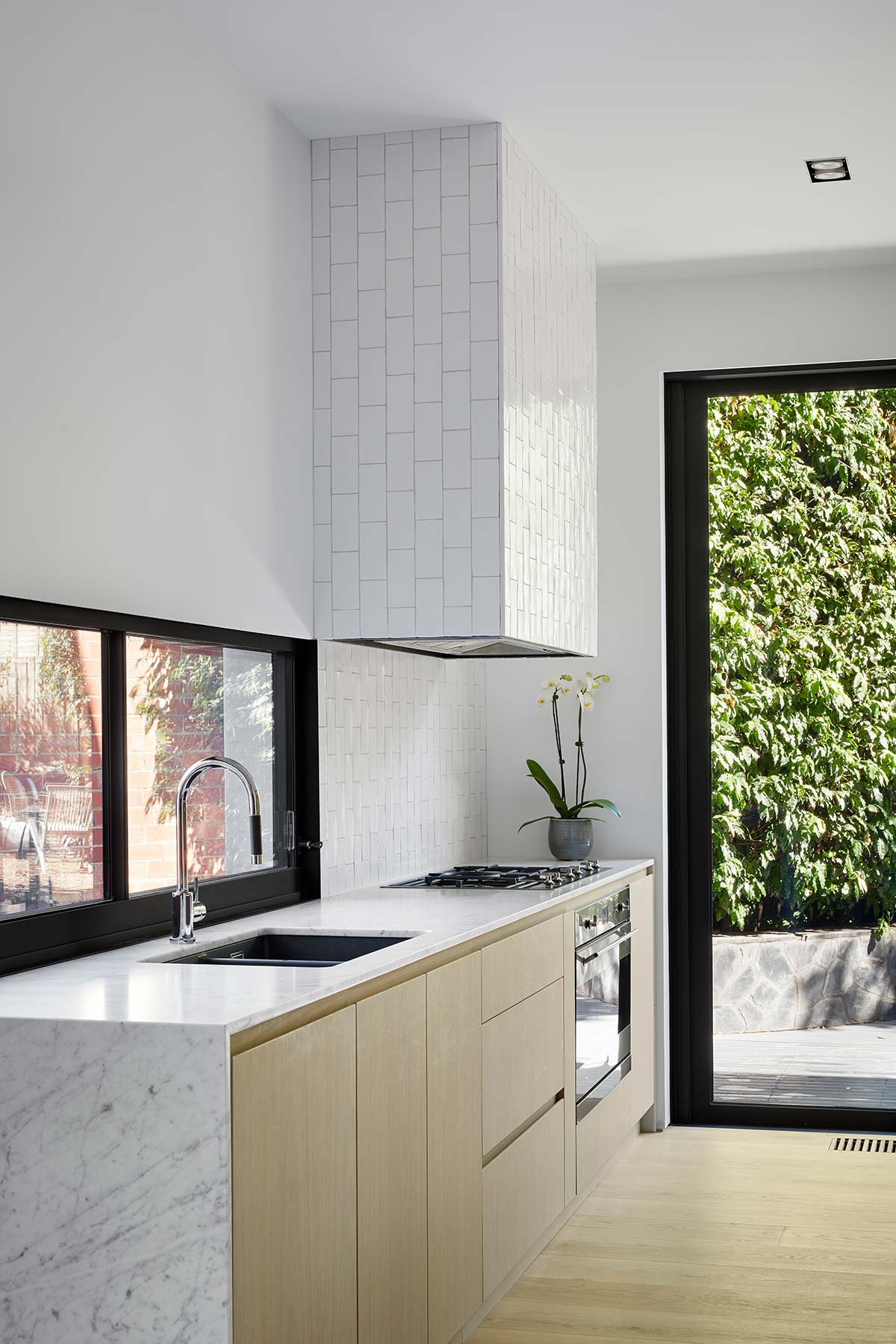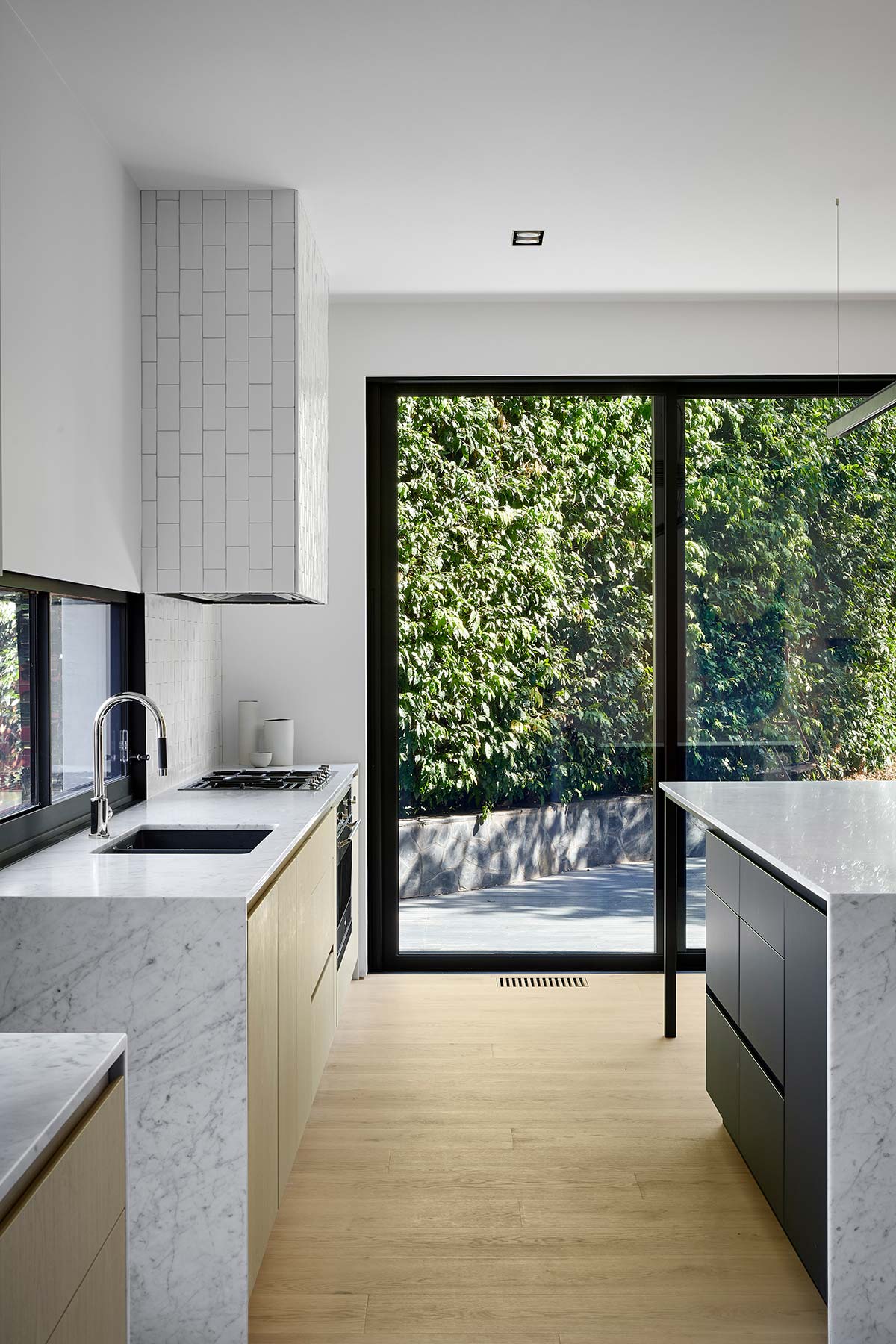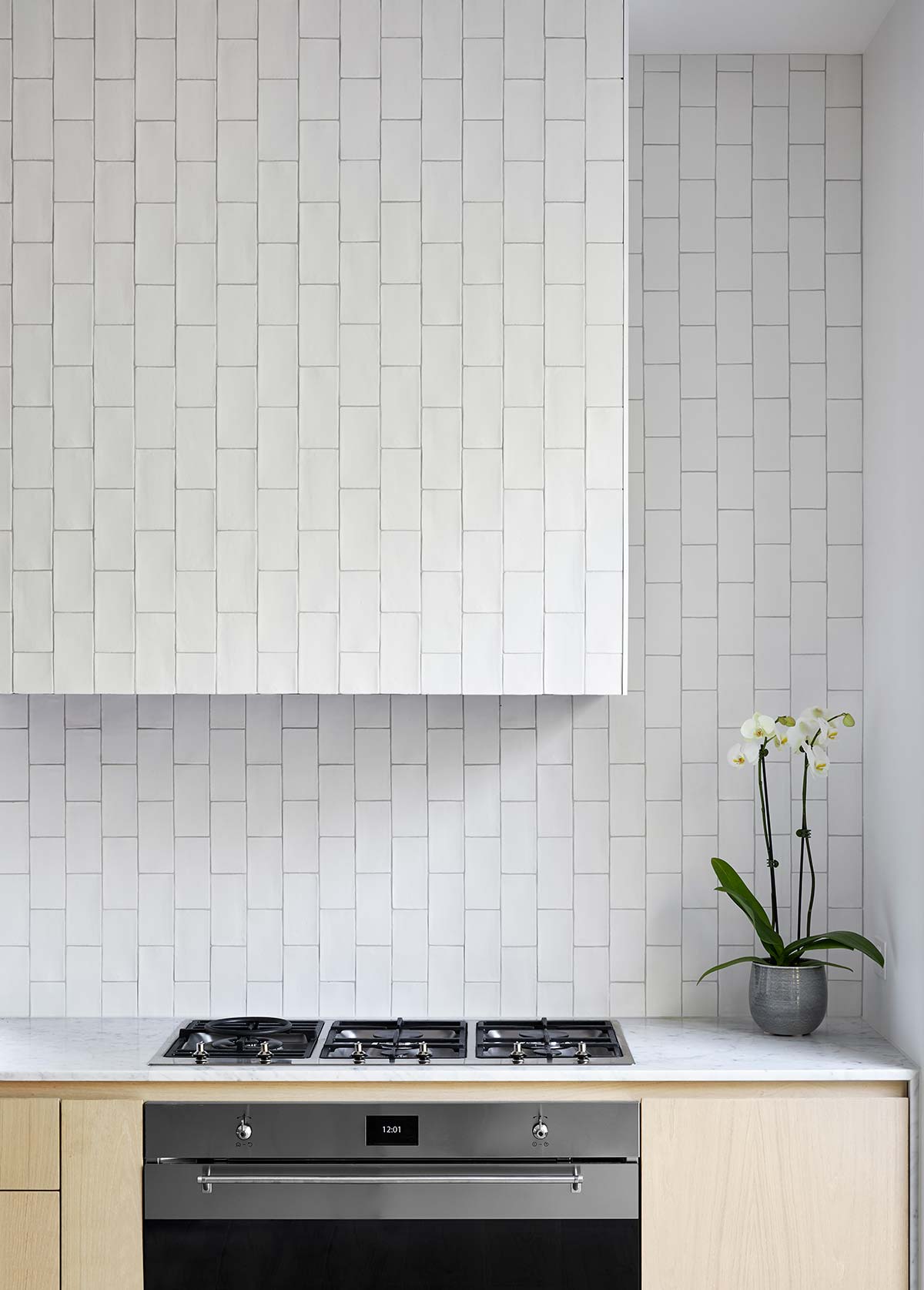 To make way for a full-length volume for the kitchen, informal living and dining areas, partial demolition of the existing structure was required. These areas feature a direct relationship to the outdoors which also allows a stream of natural light to the spaces while maintaining a sense of privacy. At the first-floor, shrouded windows enable framed private views into the treetops.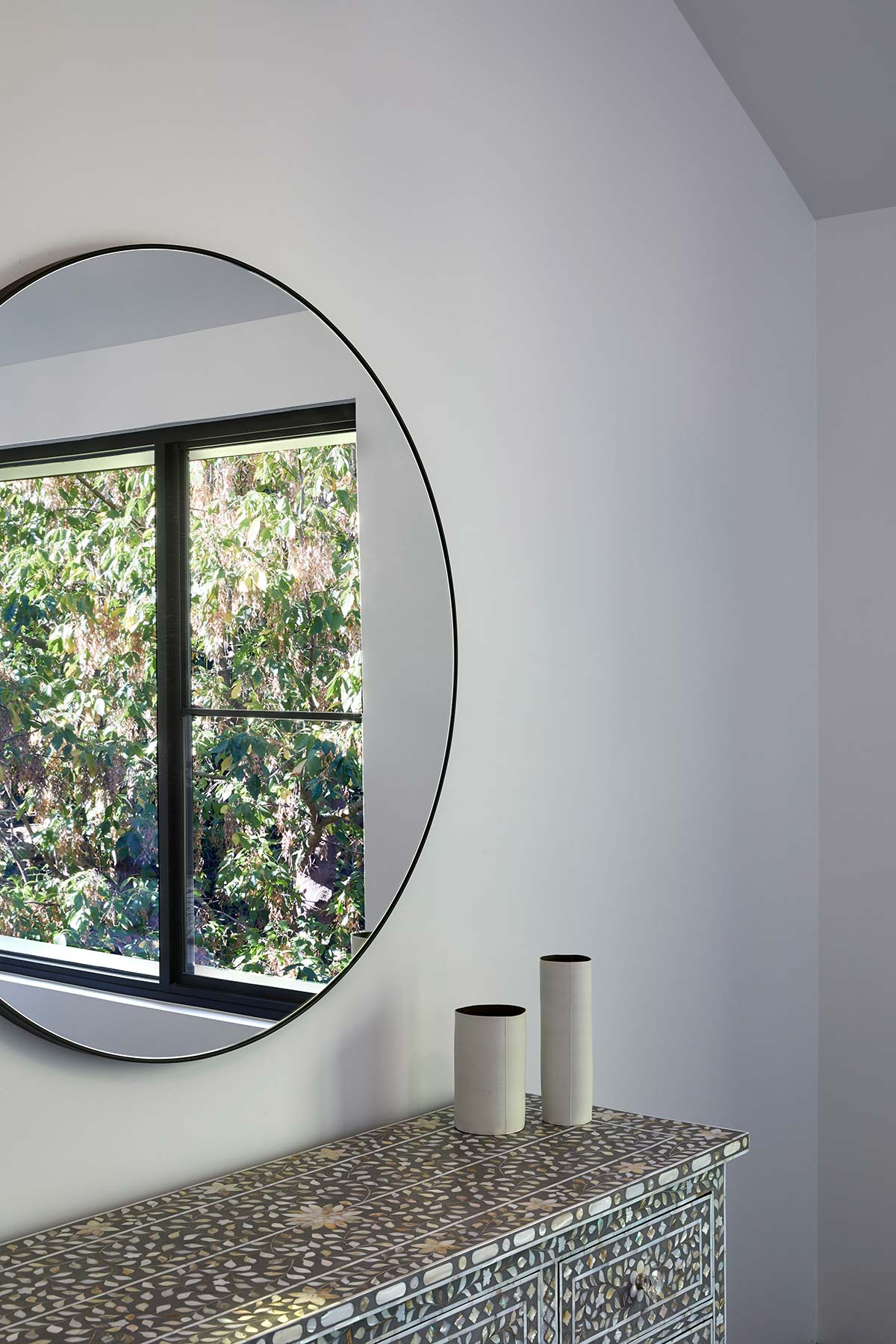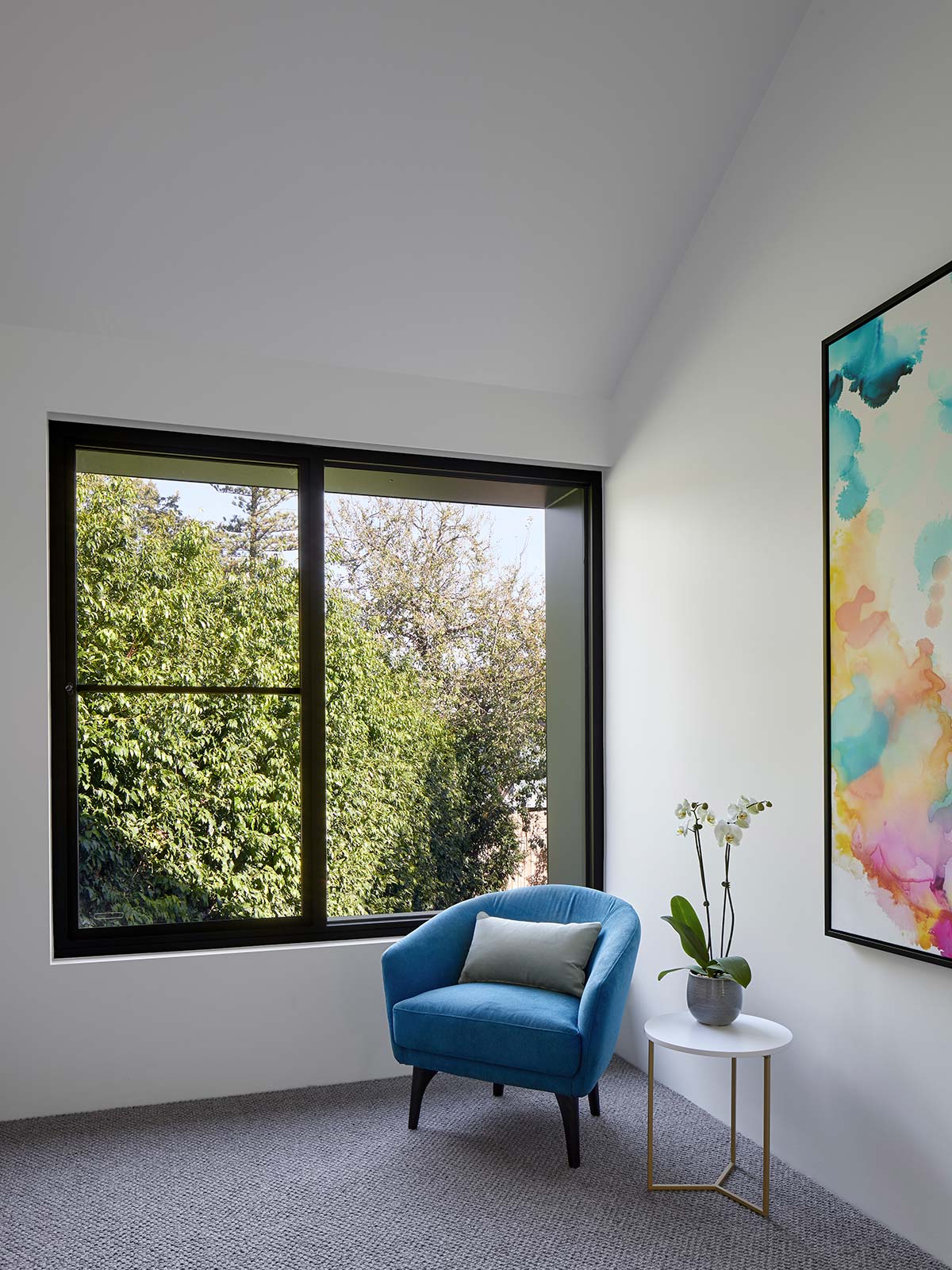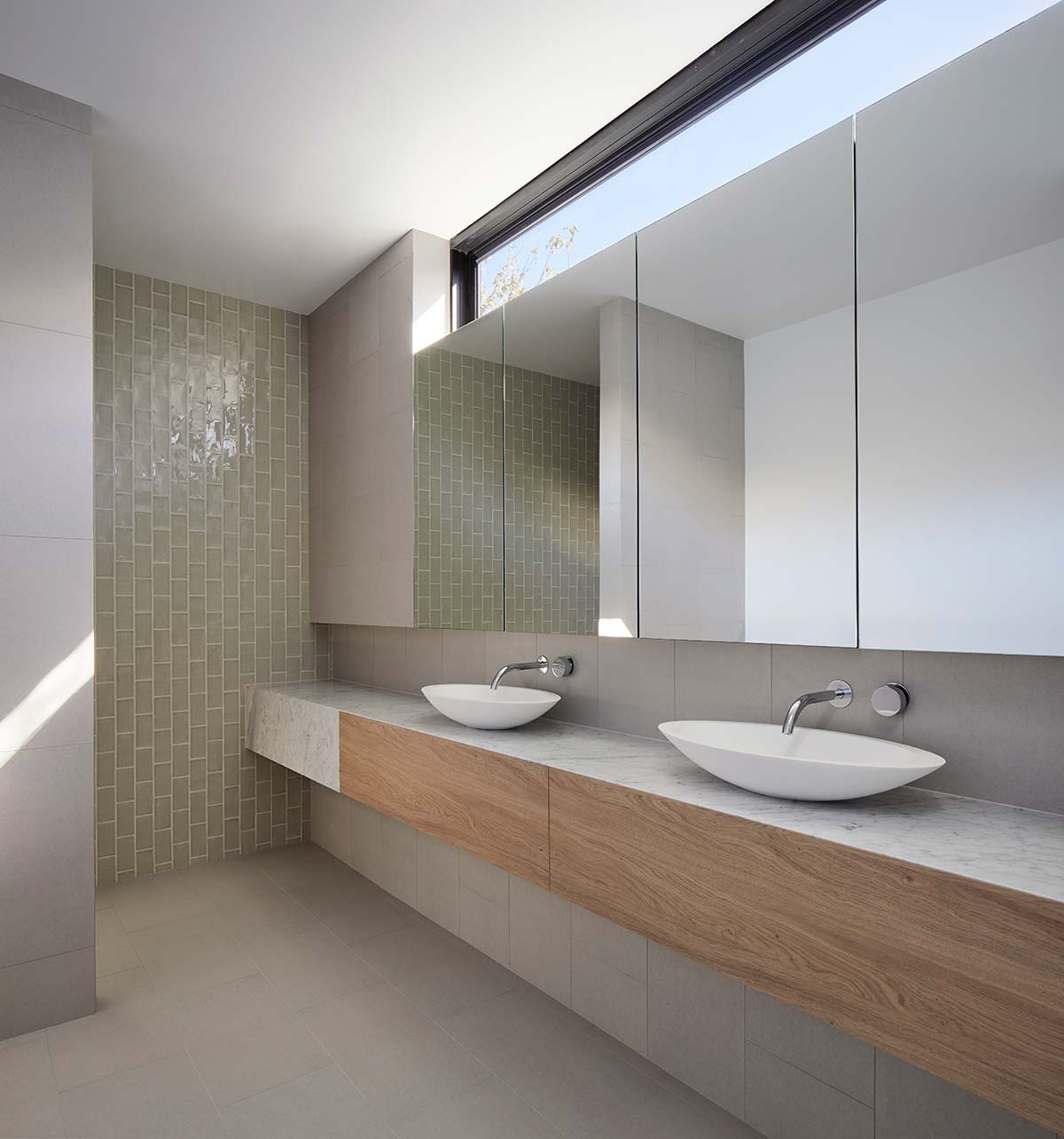 With a modest budget in mind, the team utilized a simple and straightforward design approach to the project. This includes making use of low maintenance and cost-effective materials, such as charred timber cladding which has an almost rough organic feel that worked with the extruded gable form and shrouded windows of the addition. It was also used for both its raven colour and its longevity of the finish. Internally finishes are restrained, with matte and timber laminates used to offset Carrara marble and hand-made tiles.
"The design of the Charred Wood House has enabled the client to inhabit a space that is outward-looking and engaged with its context but at the same time private. The added informal living areas that connect with the garden have contributed to the sociability of the house allowing for extended family gatherings that readily flow from interior to exterior areas." – Jane Riddell Architects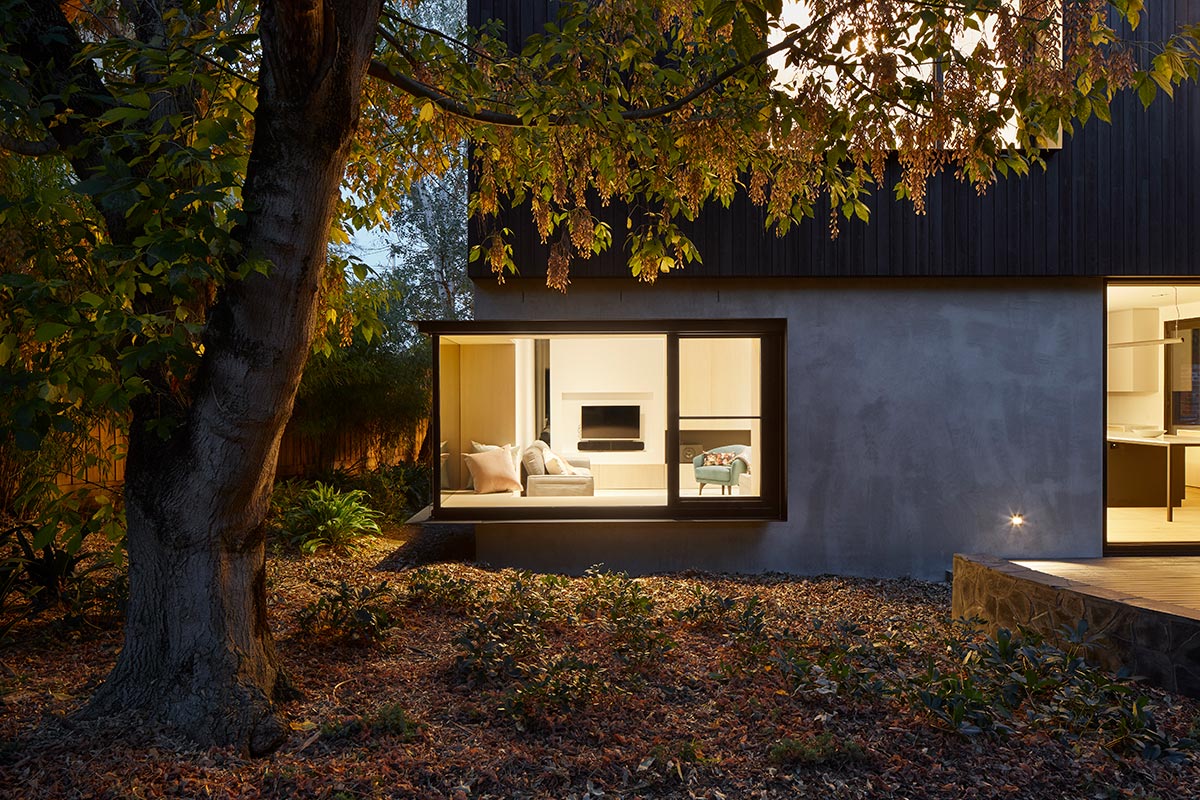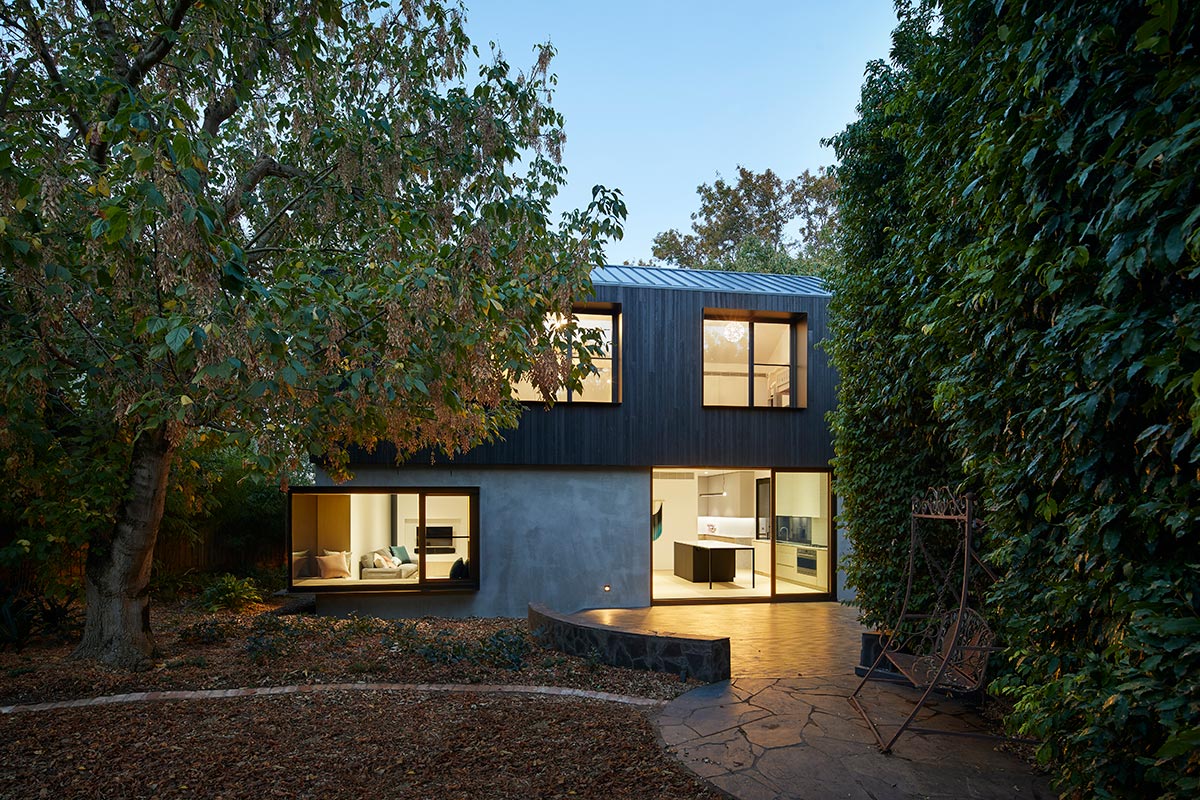 The durability and low maintenance qualities of the selected external raw material make it both a complimentary and a sustainable choice for the harsh Australian climate. It is obvious how this structure is kept simple and organic, yet the way the materials have been brilliantly applied to various parts of the home is crucial in creating an elegant, minimalist decor.
House Project: Charred Wood House
Architect: Jane Riddell Architects
Location: Camberwell, Melbourne, Australia
Type: Renovation
Photographer: Tom Roe