This beautiful cottage addition located on the flat sand plane of Rose Bay in Sydney's eastern suburbs features an ensemble of functional spaces outfitted with layers of well curated materials and design details. Inspired by the substantial Lilly Pilly tree in the northern rear garden, the Rose Bay House by Tonkin Zulaikha Greer offers a series of informal spaces for family life, all while maintaining the presence on the street of the existing structure and showing respect to the building's historic elements. Let's take a closer look…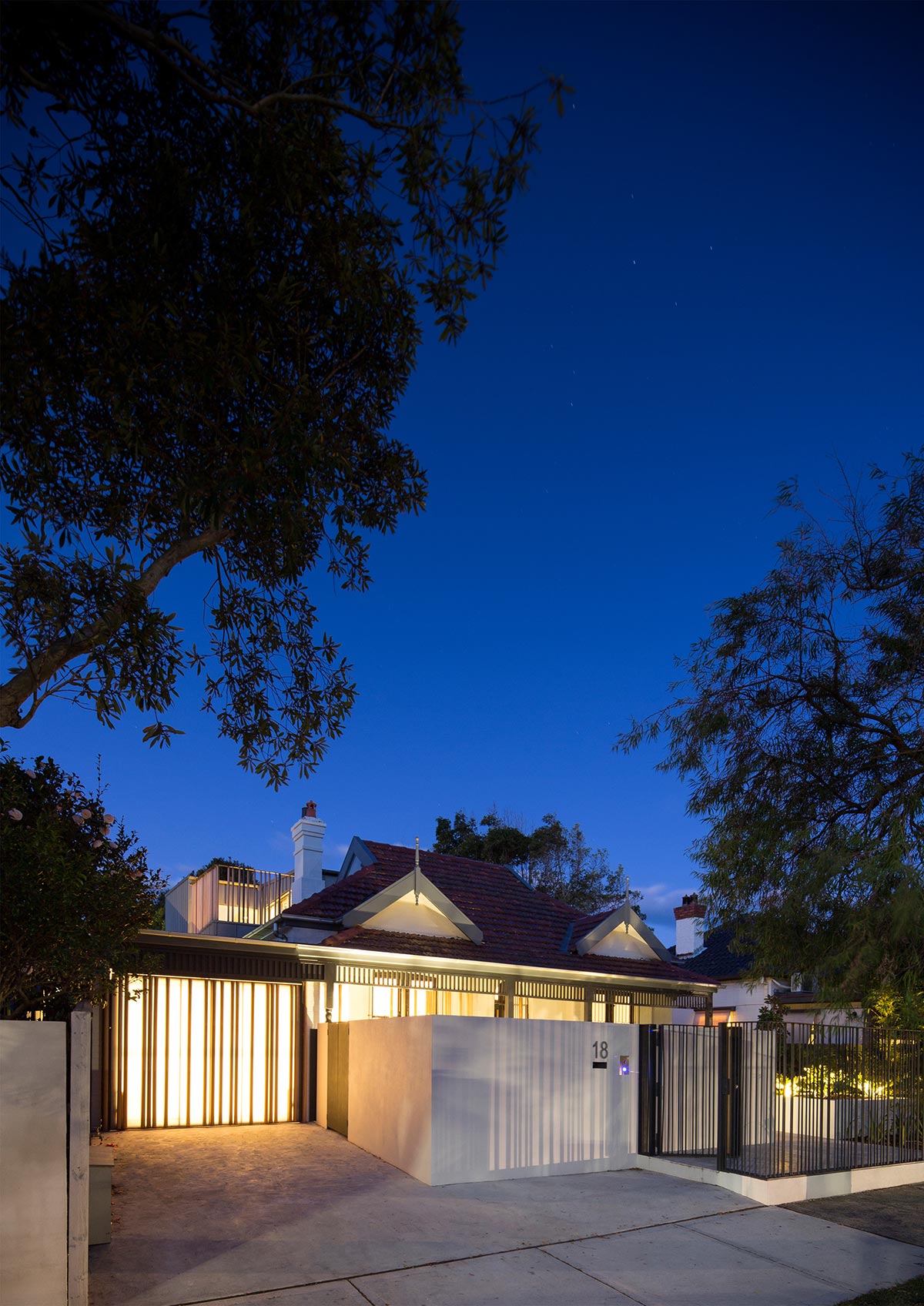 "The tree, beloved by the client, generated the idea for a camouflaging device: clusters of structural columns, steel down pipes and wooden screen posts concealed their function in the guise of slender tree stems that visually extended the garden realm into the house and out to the street. These timber 'stems', which unify the new and old portions of the house, have outer casings that spin freely, taking their cue from Buddhist prayer wheels dear to the client's heart." – Tonkin Zulaikha Greer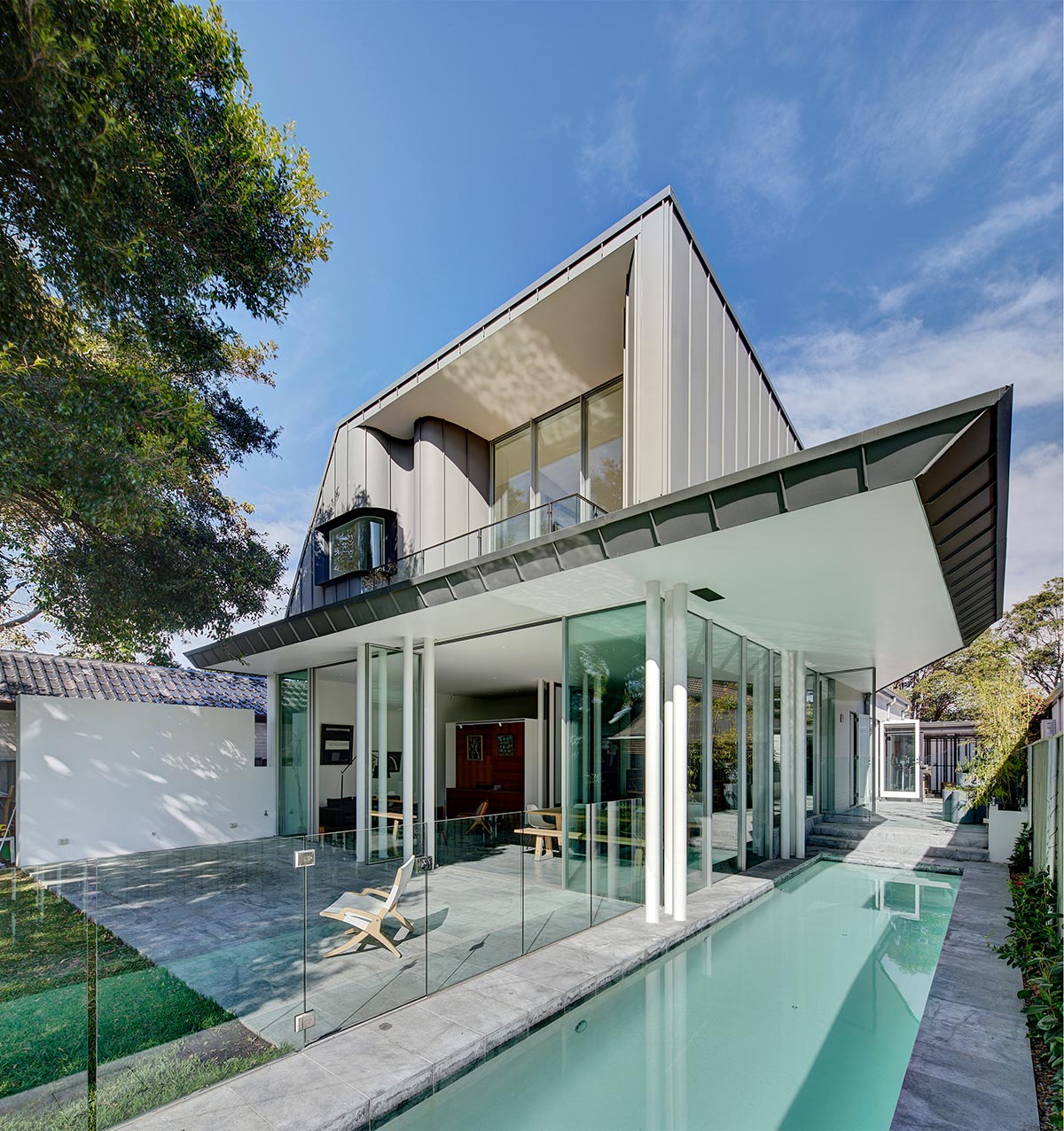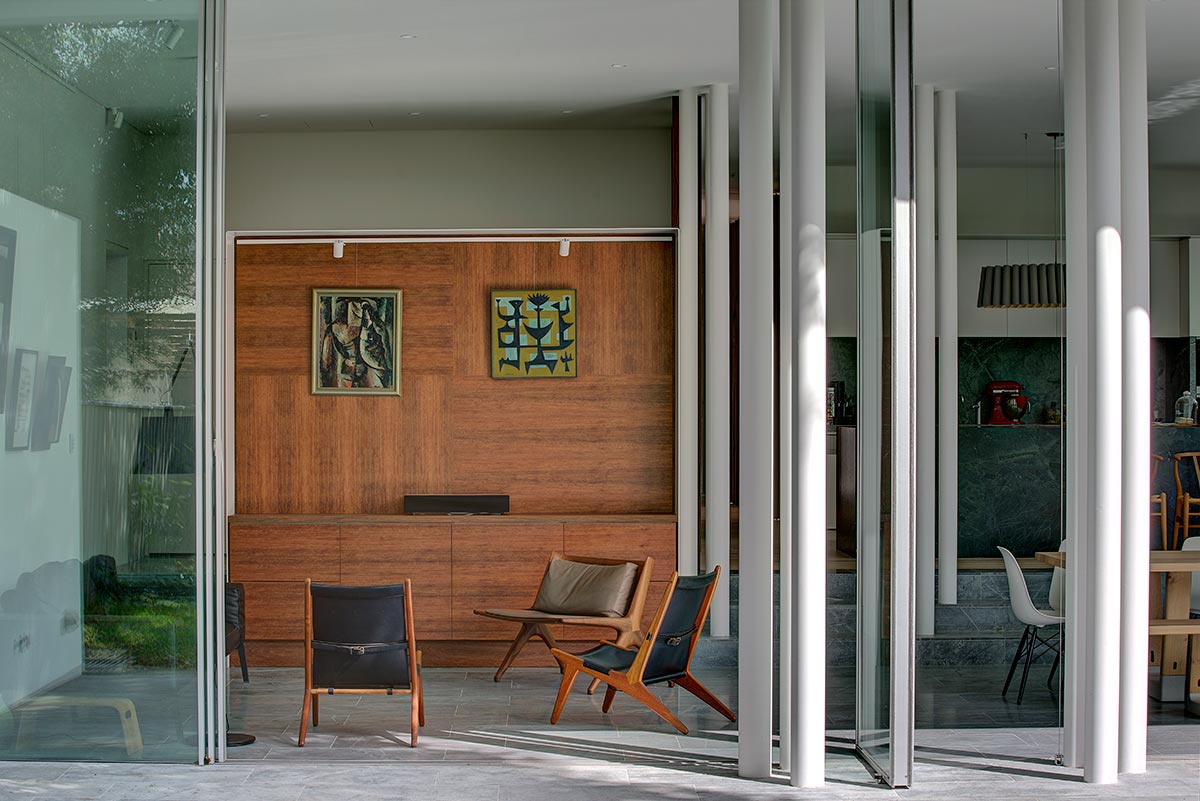 Predominantly using robust, low maintenance materials like timber, zinc cladding, steel, stone, colourback glass and aluminum plate, the built form of the structure and its high-level finishes contribute to a lasting effect, maximizing value and integrity of the house. Simple yet enduring concealed structural concrete floors, services and minimal landscape design, integrate the spaces and its surrounds.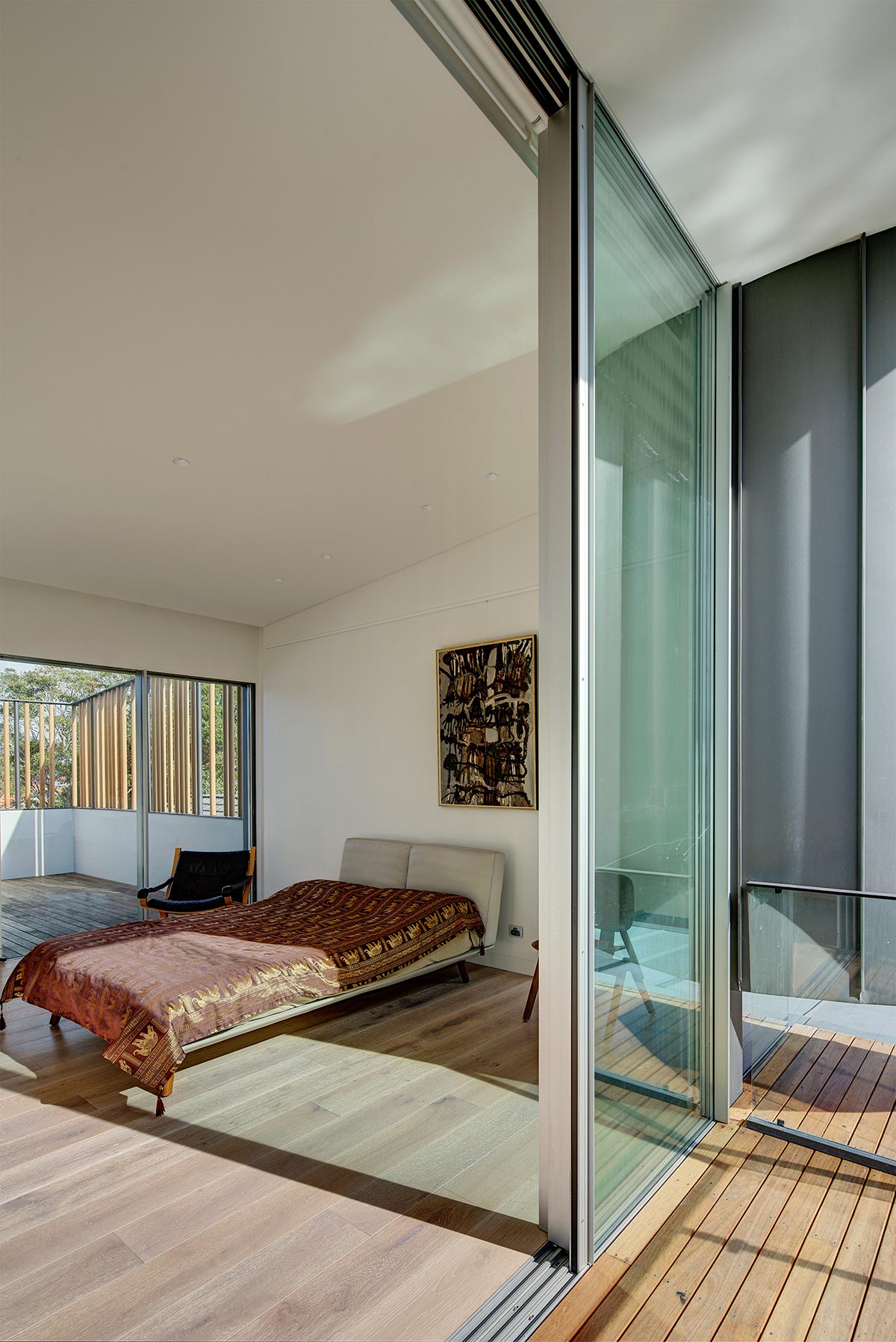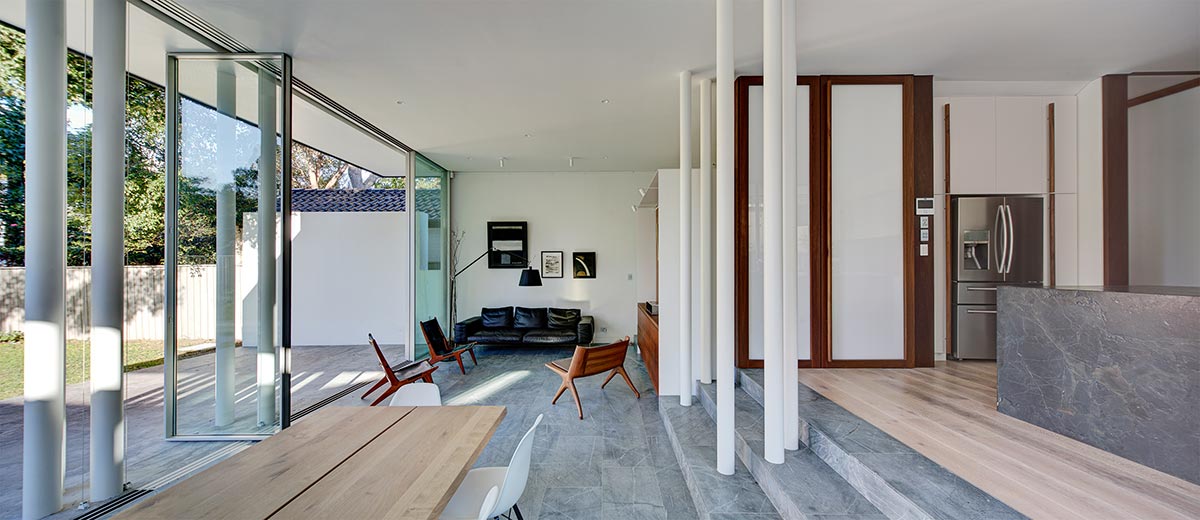 "The ground floor of the house is organised by a spatial cruciform, the central corridor through the cottage crossed by the library and sitting areas. The new corridor is flanked with continuous white glass timber frame doors concealing a range of service spaces, which acts to layer spaces, which then reveal themselves gradually. The new zinc clad 'hat' form contains the master bedroom and ensuite, and poetically expresses the permissible volumetric limits for the addition." – Tonkin Zulaikha Greer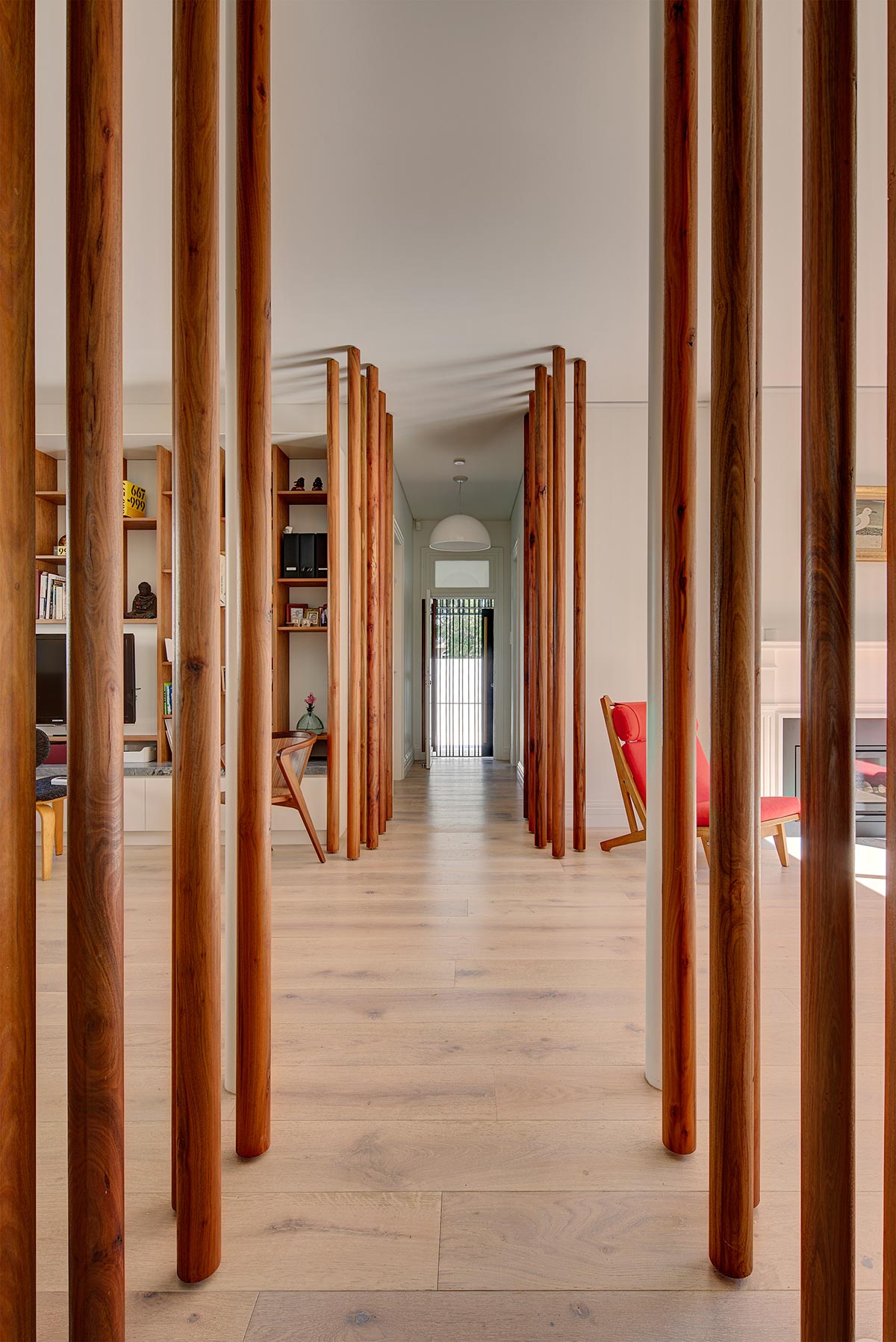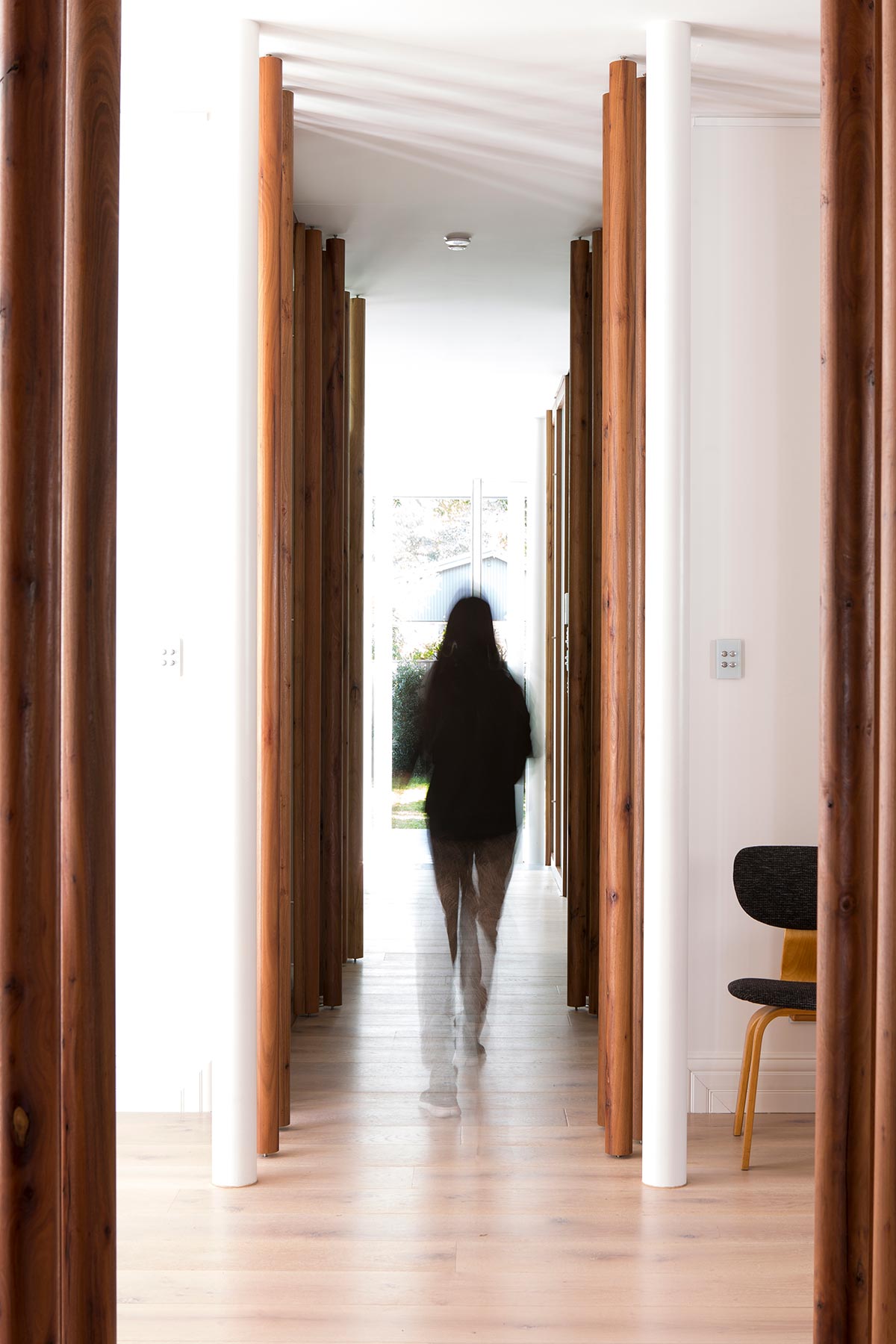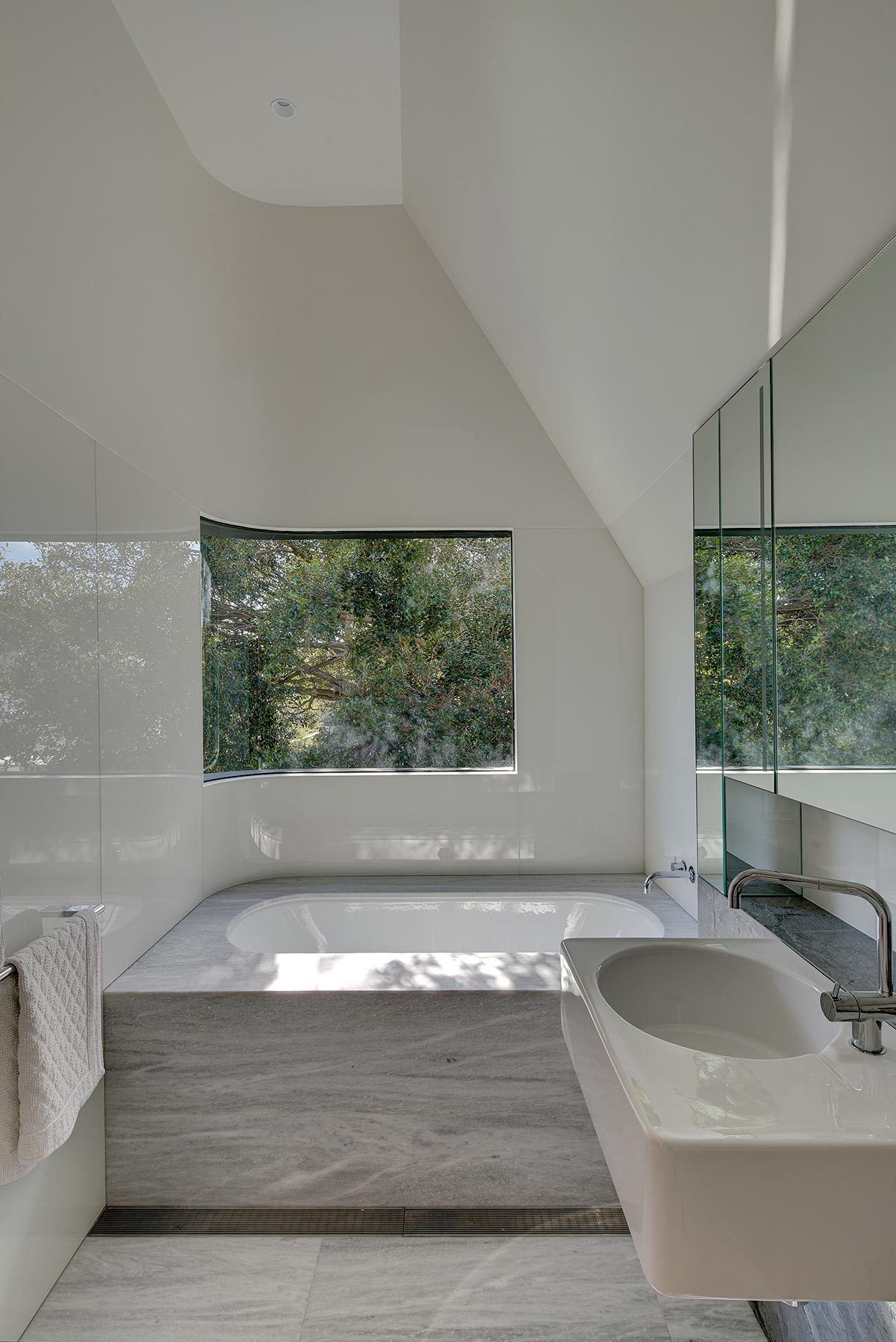 A small pool for the client's young children acts as a keying element between the garden lawn and house. It offers beautiful patterns of water reflection onto the cantilevered soffit extending from the living room which further reinforce the interplay between the gently moving garden and the still house.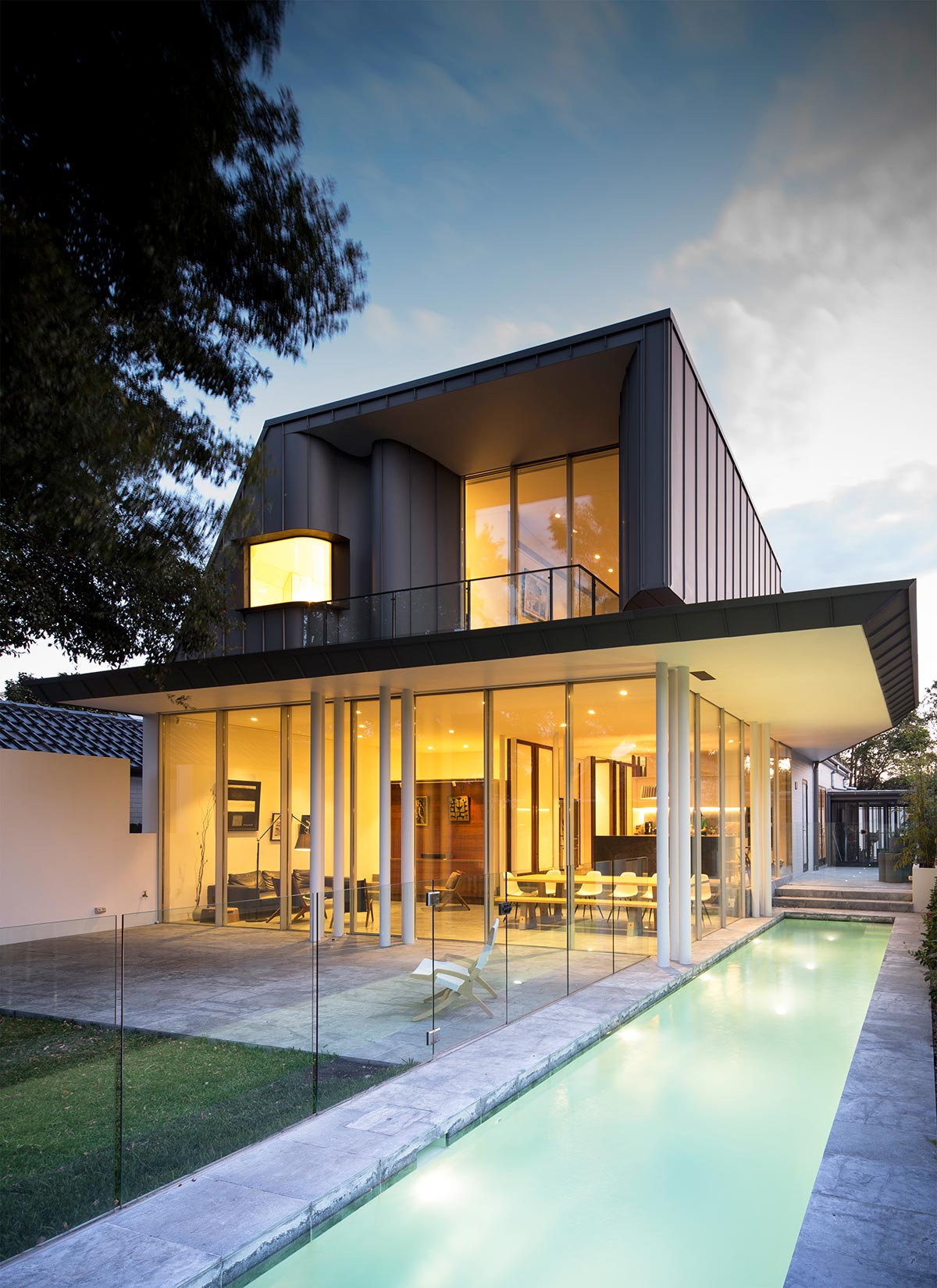 Paying homage to the existing backyard tree, the old house had undergone a few alterations and a fresh addition that created a strong flow between the traditional front and the new contemporary structure at the back. What unfolds is a home with a perfect blend of obscurity from the outside and a homely feel on the inside.
House Project: Rose Bay House
Architect: Tonkin Zulaikha Greer
Location: Rose Bay, Australia
Type: Renovation
Landscape Architect: Bates Landscape
Quality Surveyor: Ralph and Beattie Bosworth
Town Planner: Mersonn
Structural Engineer: Simpson Design & Associates Pty Ltd
Hydraulic Engineer: Steve Paul & Partners Pty Ltd
Surveyor: Adam Clerke Surveyors Pty Ltd
Photography: Brett Boardman