When it came time to finding a house to buy, I was under very strict instructions from my partner that our house needed to have a garage. No garage. No buy. Those were the rules. The thing is about garages, not a lot of homes have them and when they do they can so often just but tacked on at the back of the property, hard to get to and look a little disjointed from the rest of the home. So when I came across this next home, it was actually the garage that first took my attention. But oh man, wait until you go inside! Welcome to the Richardson Street House by Nest Architects.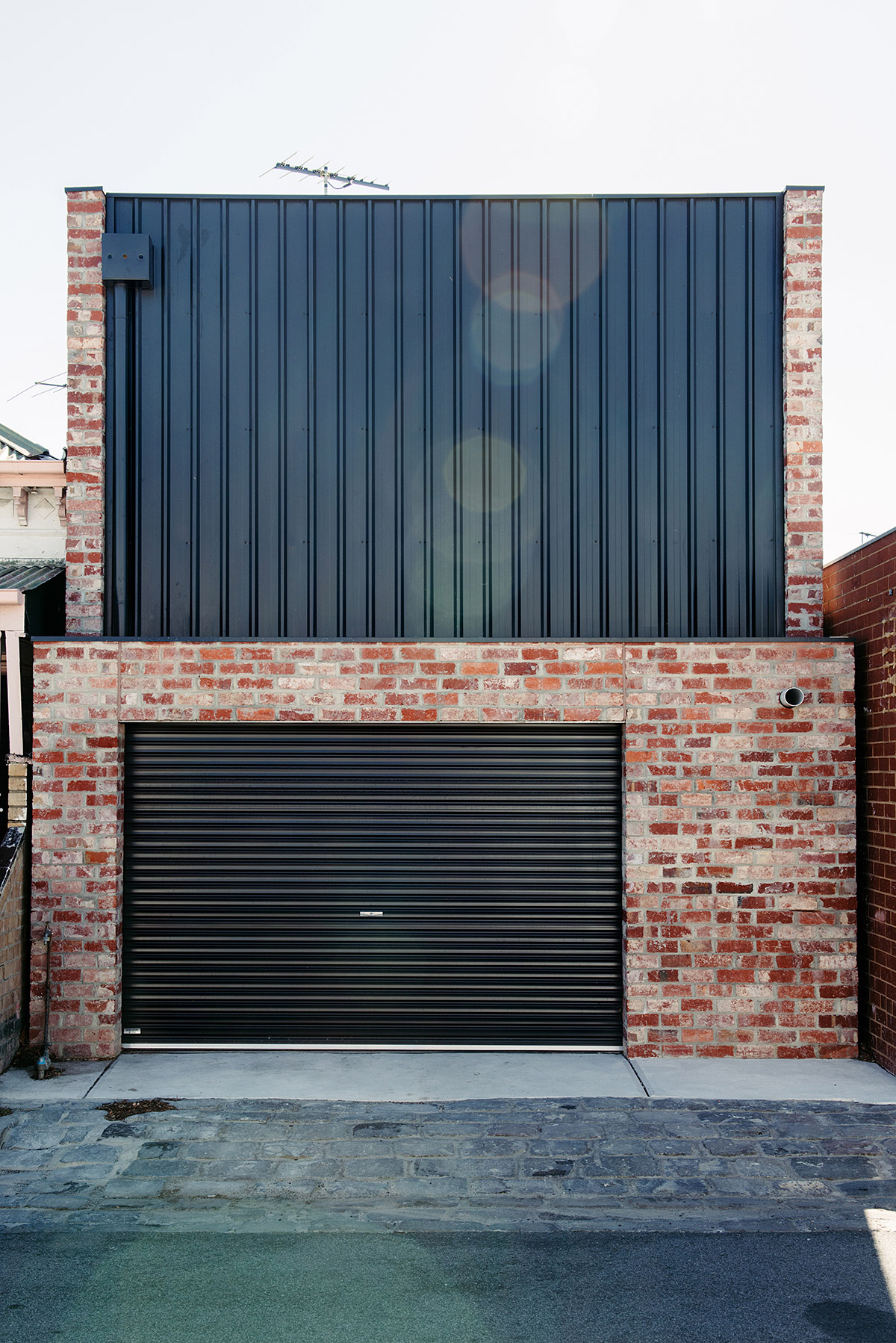 Nest Architects took on the challenge of creating a low-maintenance residential sanctuary for a family with enough space to cover all sorts of daily activities. With raw, industrial materials the external aesthetic is akin to a warehouse but once inside it's nothing but warmth and happy homely vibes.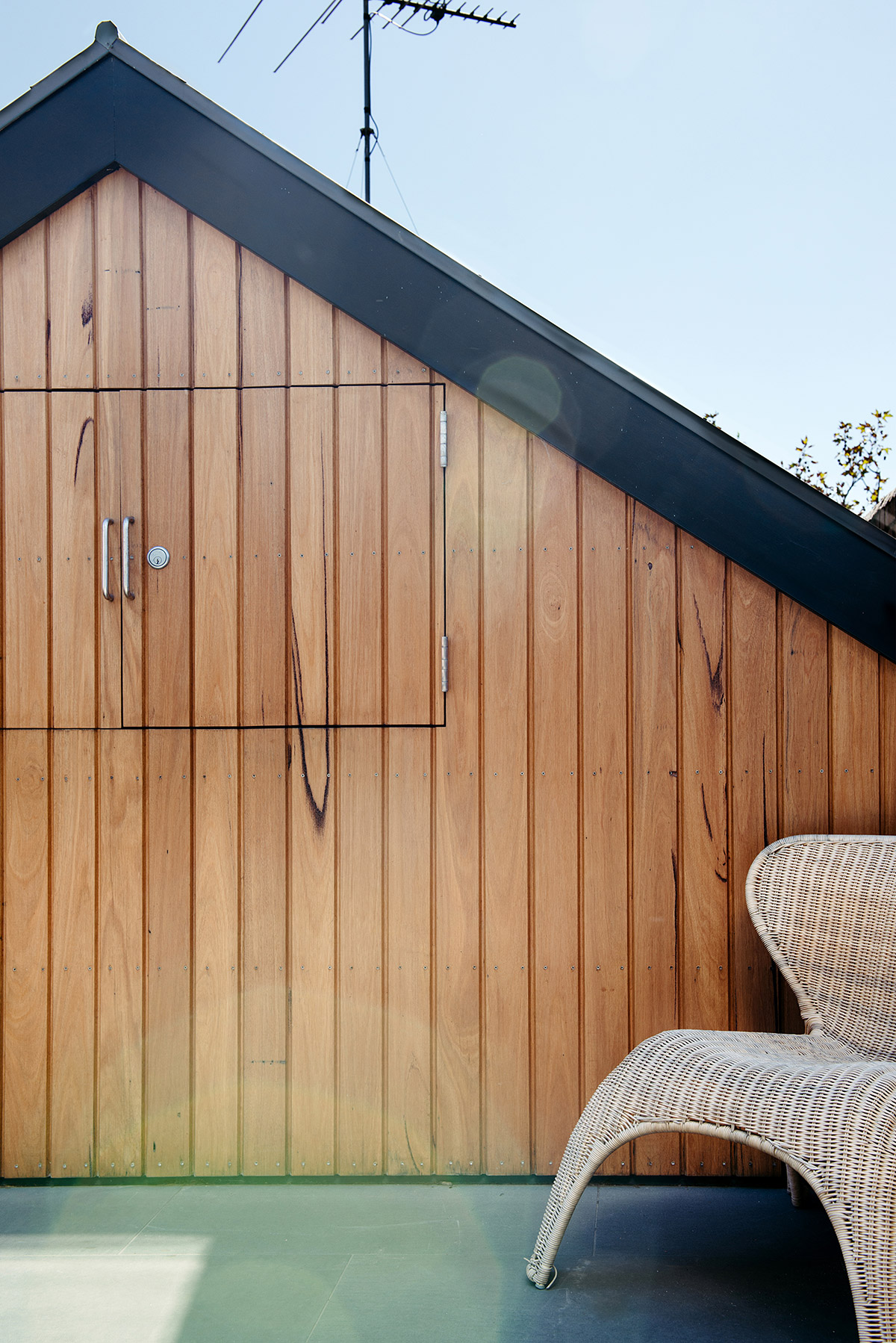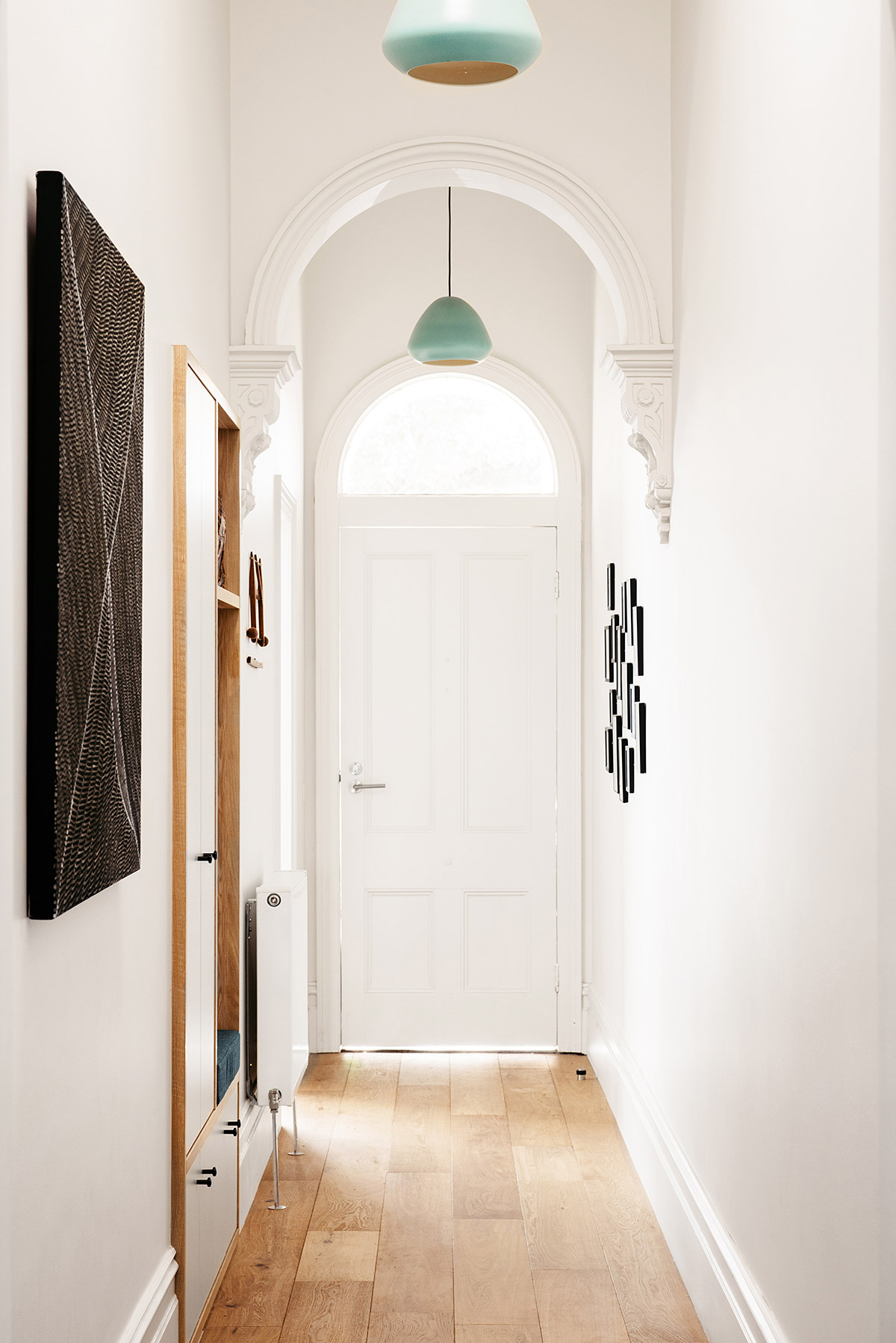 A certain warmth is shown upon entering the first layer of the home, with the entryway revealing a softer assembly of hardwood floor and white-washed walls that receive daylight openly from the arched door opening.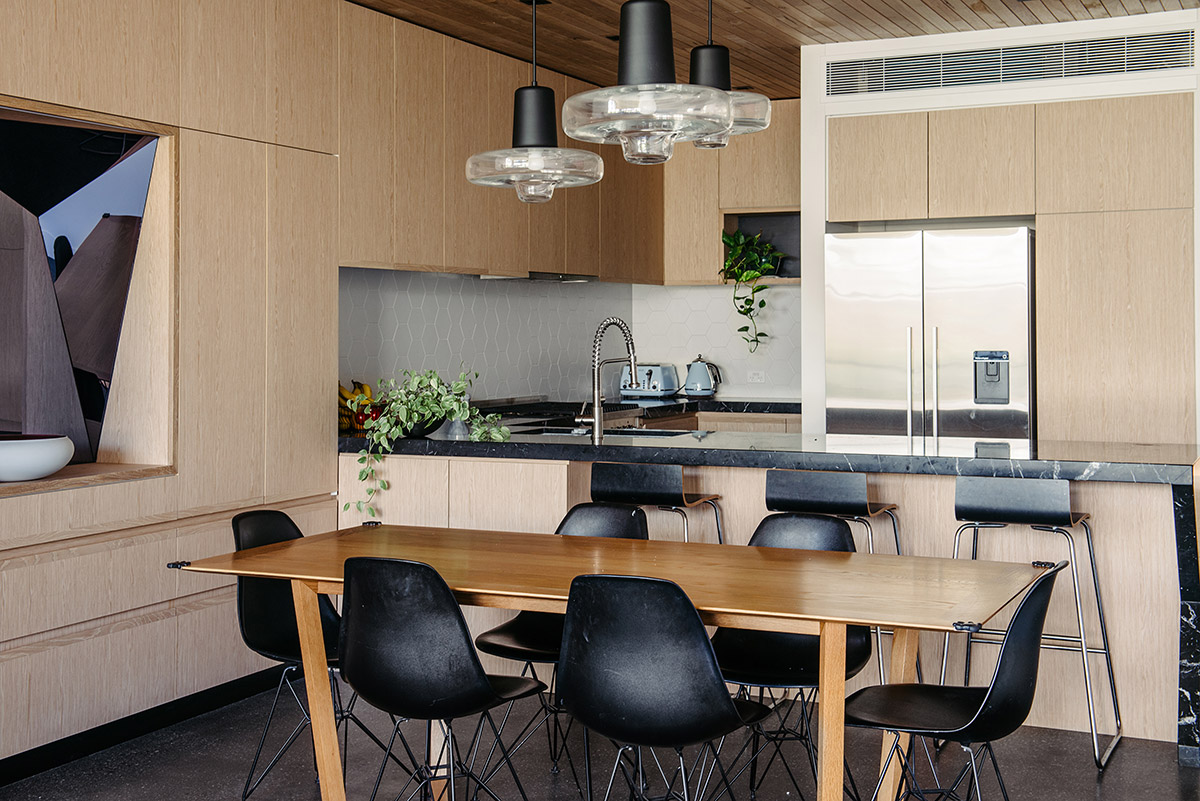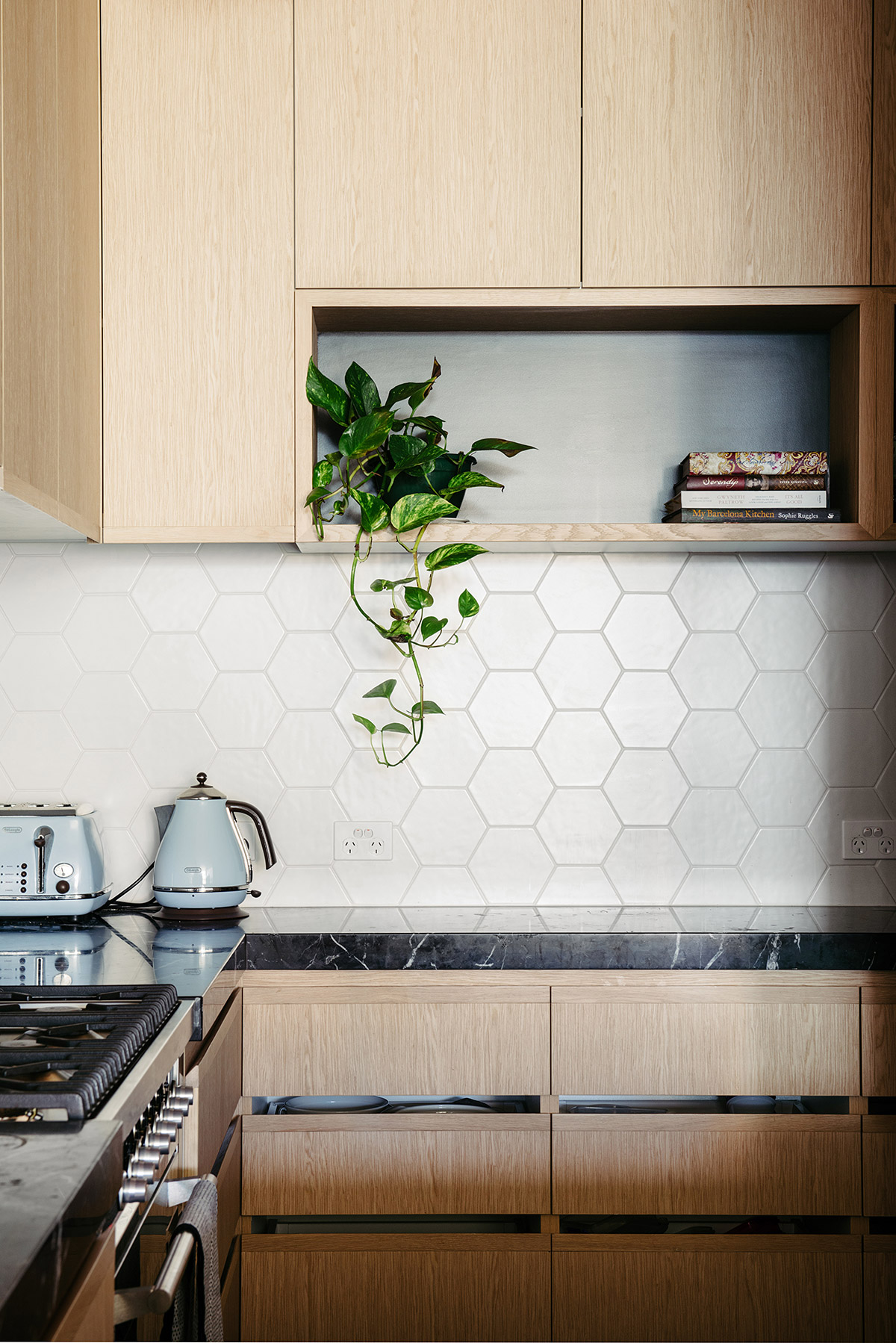 The kitchen unravels a whole new atmosphere. Its elegant timber cladding around the walls, cupboards and nearby built-in storage spaces unfolds elegantly, creating a stark contrast from the bright white neighbouring hallway. The kitchen islands are rich in texture with dark marble countertops paired with white octagonal tile splashback. This bold dark surface of the countertops plays beautifully against the strength of the black steel window frames in the living room. Be still my beating heart!!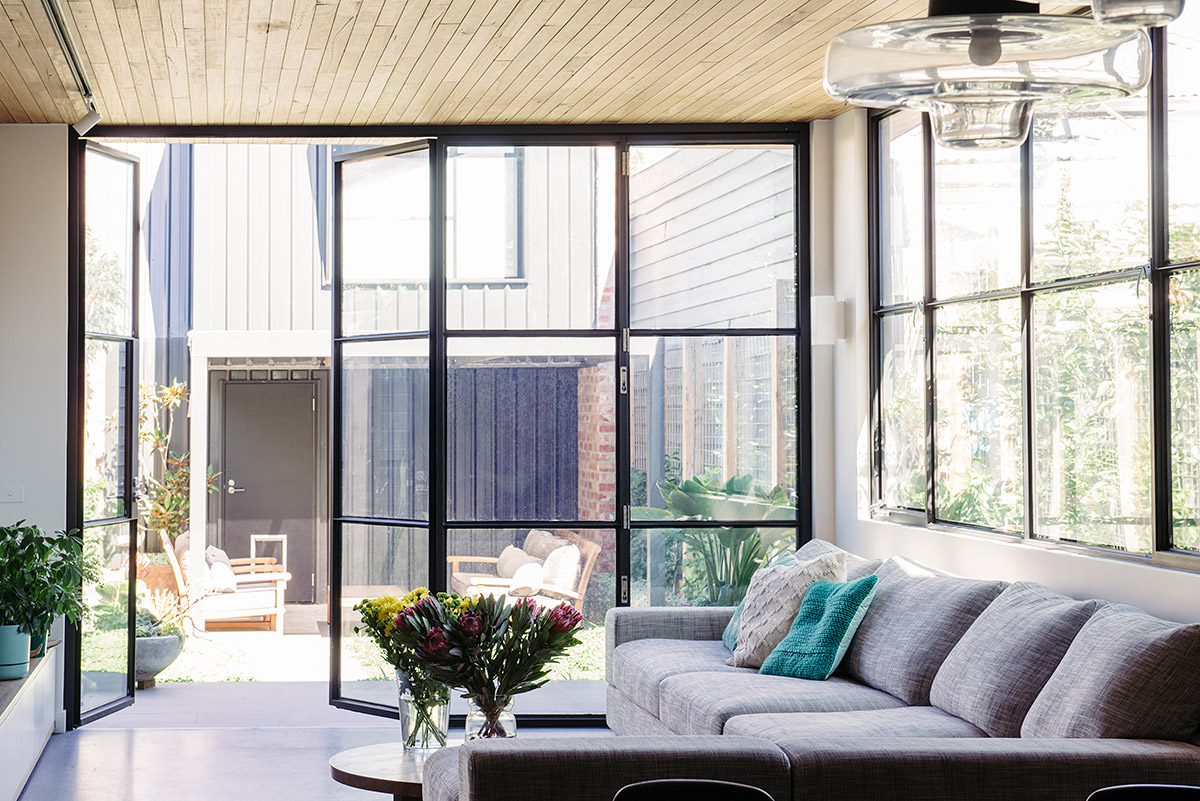 The living room opens to a sunken level where family members can enjoy both the comforts of indoor and outdoor areas. The Steel-framed glass windows are kept big and encase the living room allowing ample daylight to fill the home.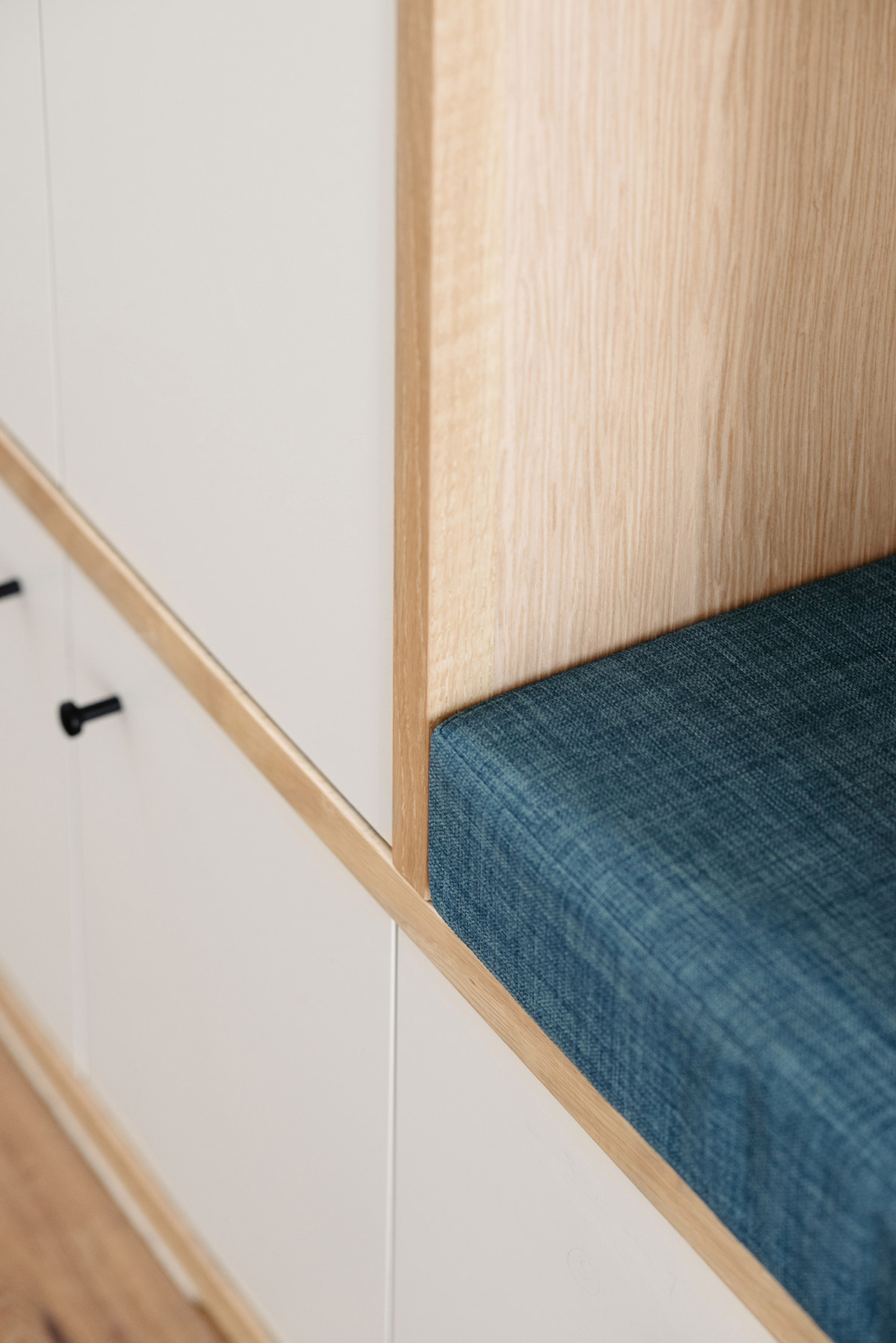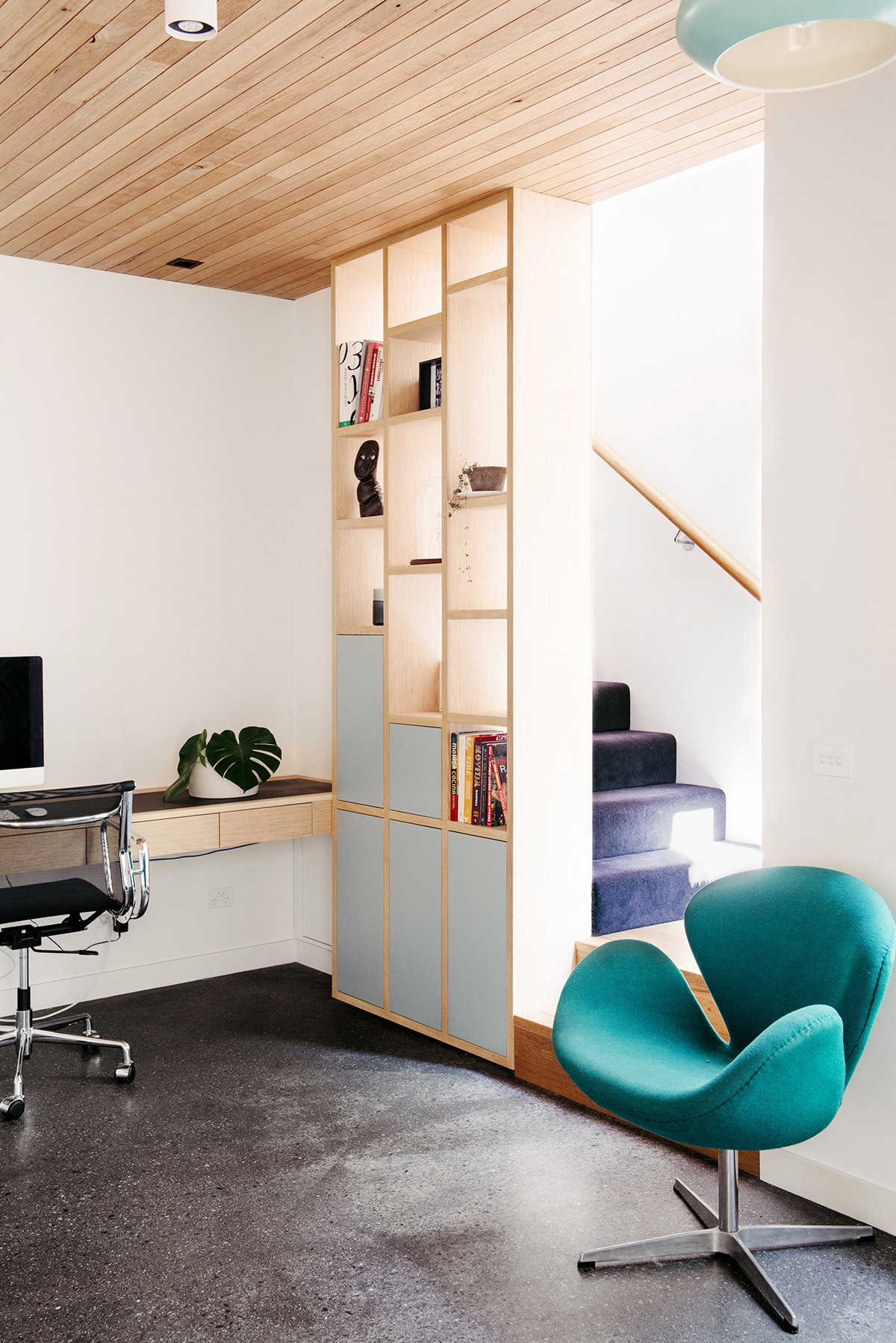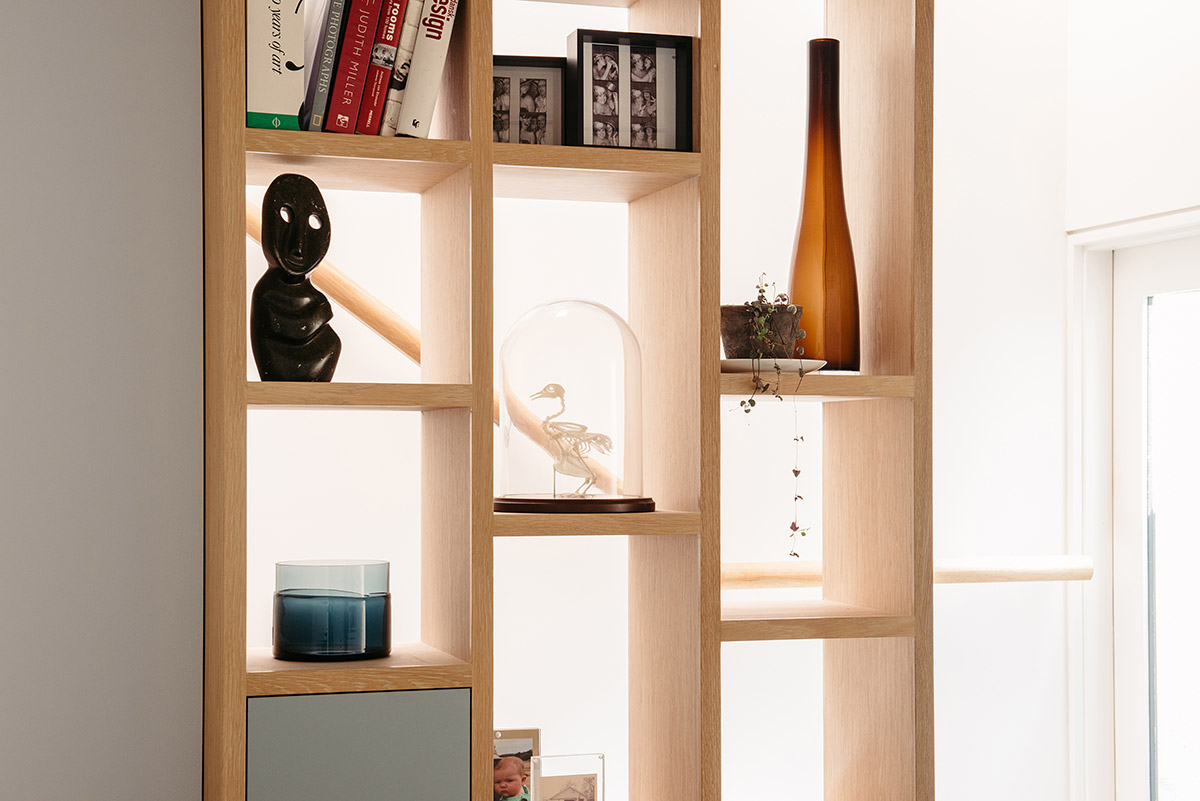 There are private corners in the home that allow for quiet moments and a space for two young girls in the family to play. Beside that is the staircase leading to the bedrooms which also feature the black framed windows of the living room, with frosted glass for privacy.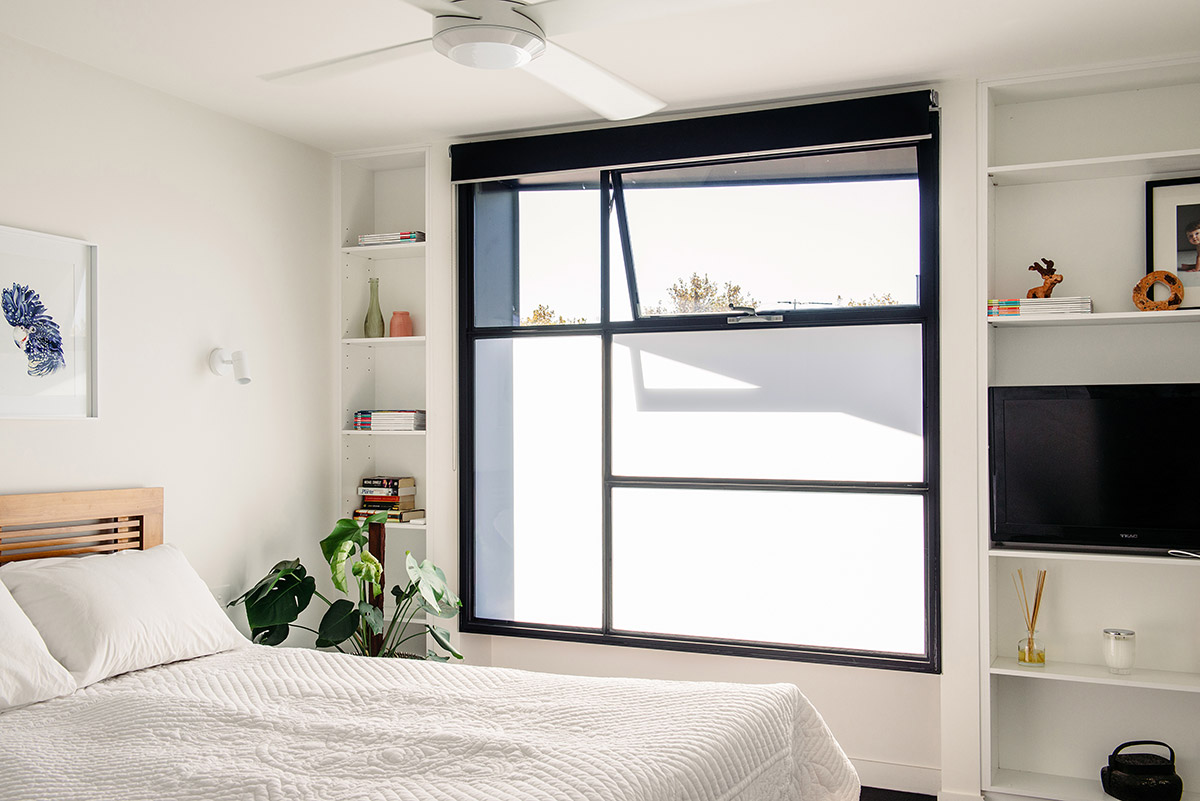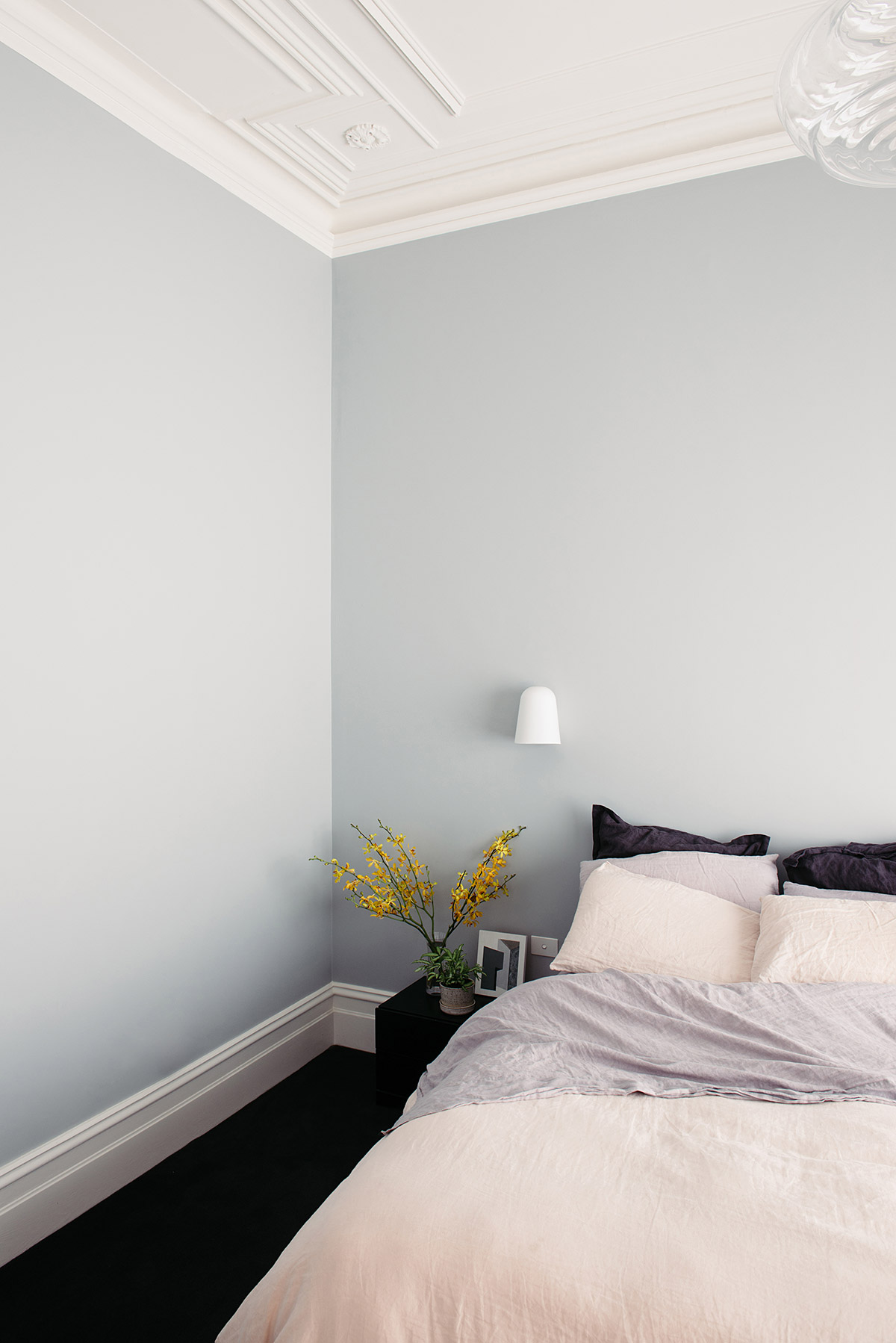 Bathrooms are kept equally bright with the help of windows and mirrors. Pre-dominantly white tiled walls make the bathrooms appear larger in scale but the flooring and material choices differ in each to create an interesting contract between the two bathrooms.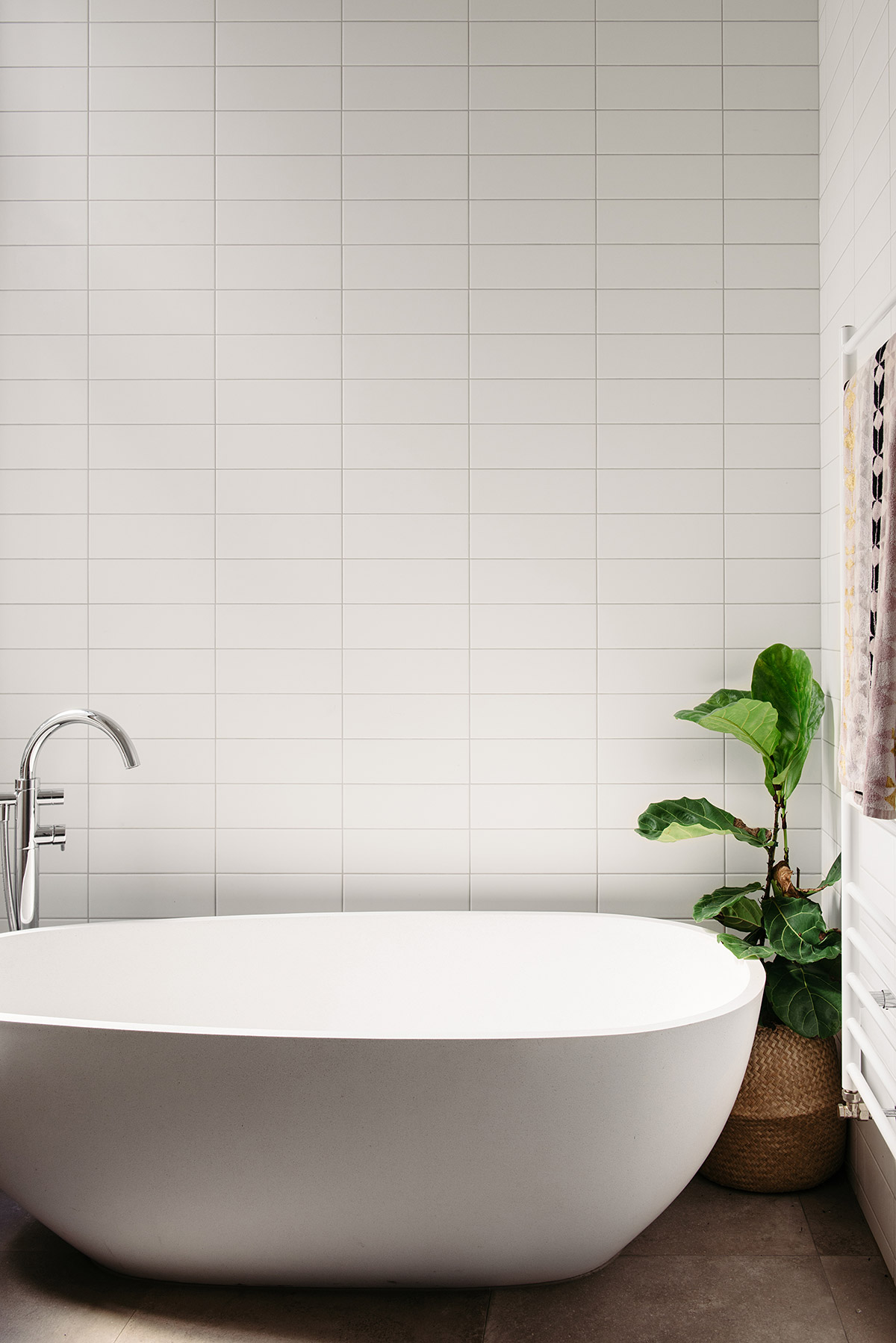 Build by TCM Construction, Photography by Lauren Bamford.