Did someone order a slice of kitchen inspo with a healthy dose of hell yeah? We thought so. Great ordering by the way. It is no secret that we love sexy kitchens. We have spent countless hours scrawling through kitchen after kitchen in award winning homes and dreaming of what life would be like if we had the perfectly placed skylight hovering over our perfectly situated double sink and oven. But here's the thing, whilst we're working on building our dream kitchen there's no reason why our current (not so 5 star) kitchen can't get a makeover. As they say, the kitchen is the heart of the home and your heart deserves some love!
So we're going to walk you through some of our favourite kitchens of all time and show you how to get the look, without needing to hire an architect (that one's on you my friend!).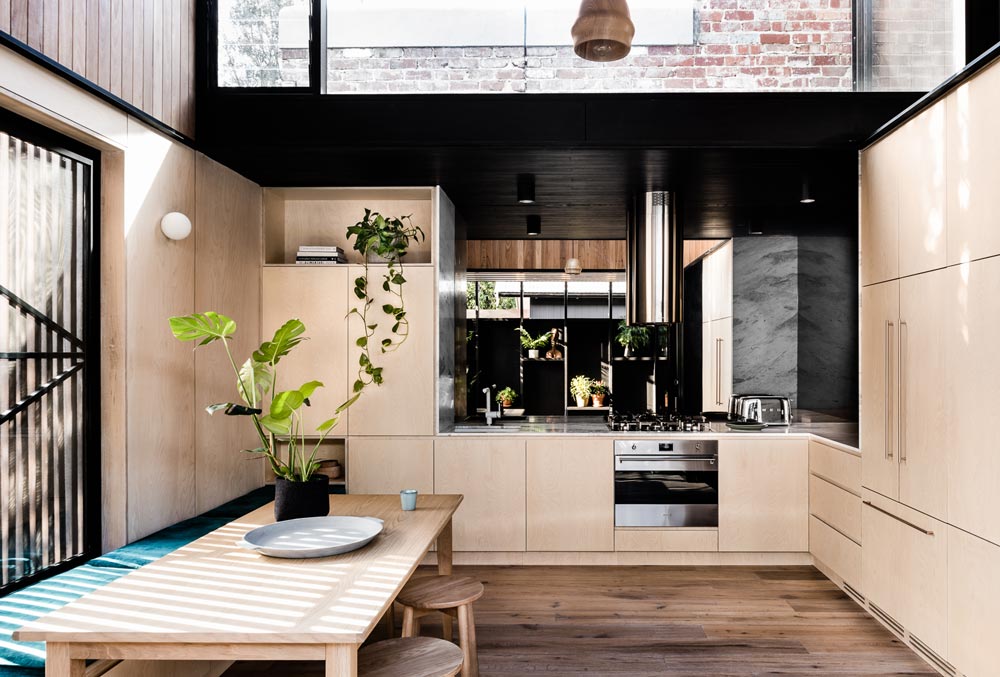 The Light Corridor House by FIGR Architects has a wonderful balance of both strong and soft materials. The lightness of the plywood, contrasts boldly with the elements of steel, black and mirrored surfaces. However it's the touches of plush emerald velvet and draped greenery that really brings soul into this gorgeous home.
Get the Look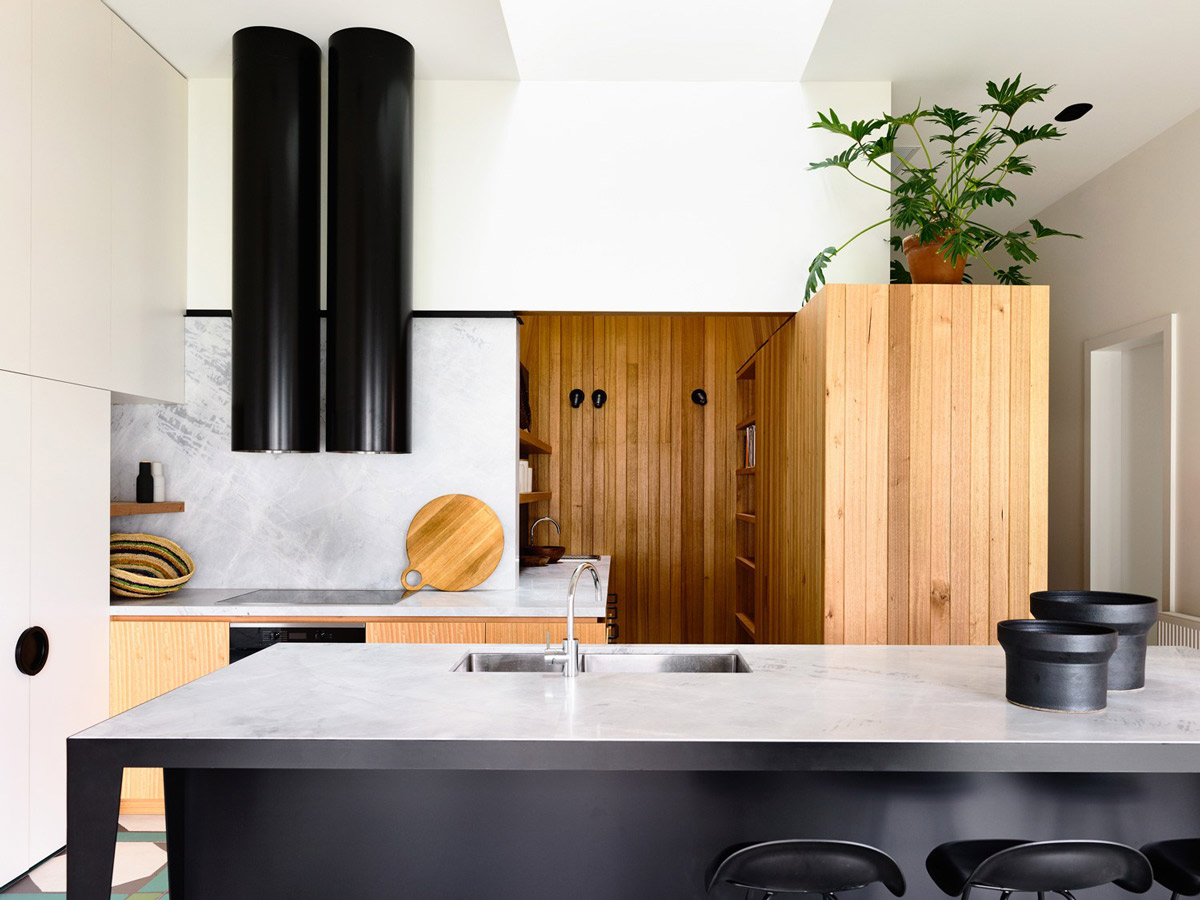 The kitchen belonging to the Belmont House by Kennedy Nolan is all about bold confidence. With strong black, white and timber used as the primary, it then invites splashes of colourful pattern (hello epic floor tiles!) To achieve this look build up your decor with minimal neutrals.  Stick to black, white and timber but choose a dedicated area for pattern or colour. Not everyone can do feature tiles but perhaps it could be a feature wall colour, statement artwork or even a patterned platter on display. Here are a few ideas to get you thinking…
Get the Look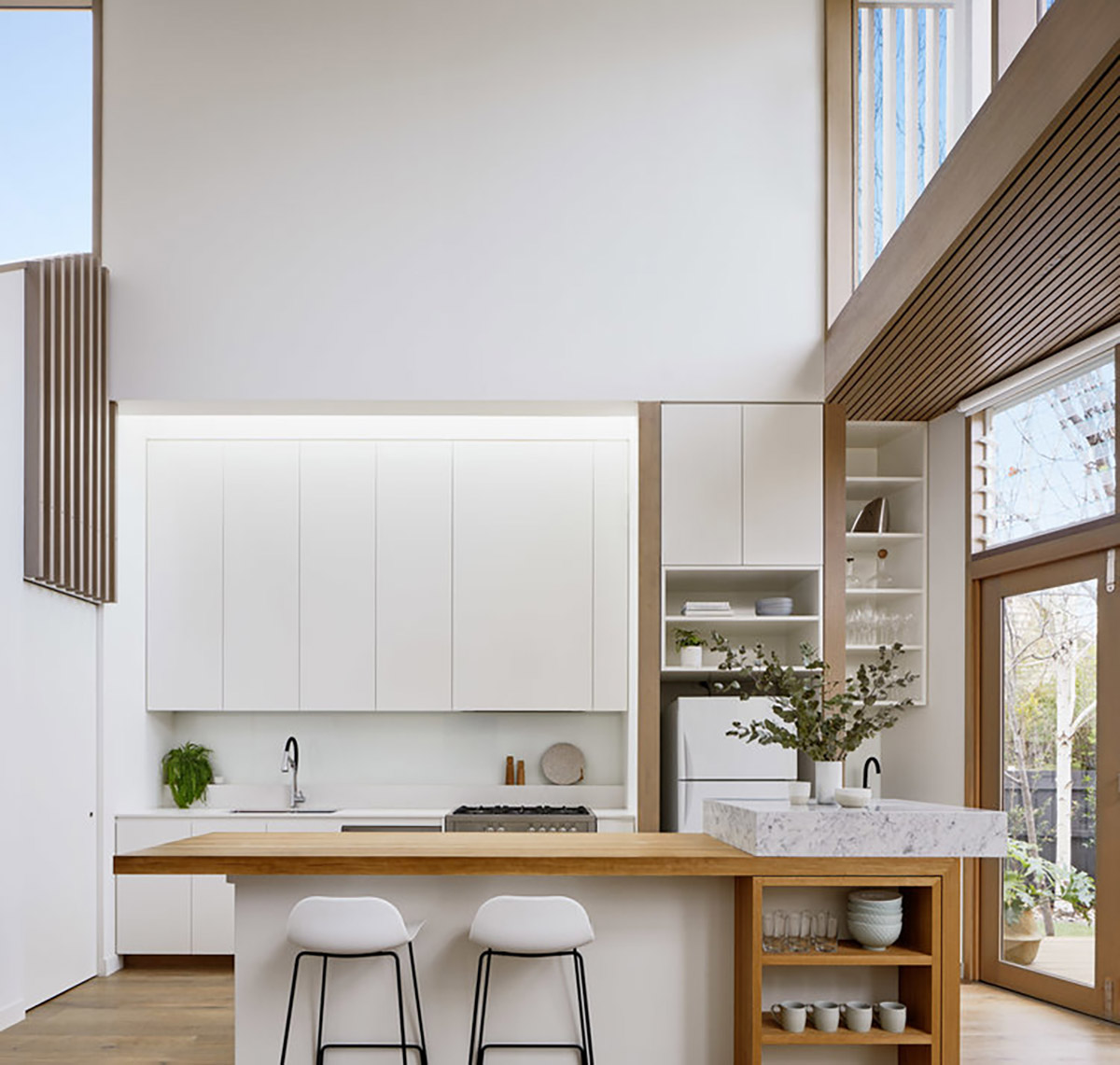 This incredible kitchen from Tess and JJ's House by Po-Co Architecture is drenched with light and all about simplicity. Think raw natural timbers with minimal white and glass decor items, that make them appear 'barely there'.
Get the look