During our home renovation we worked with a range of different budgets from DIY to custom, to restoration vs brand new. Depending on your budget you can make as much change as you want during a room makeover but there are clever ways that you can achieve a lot without a hefty price tag. Having recently completed two bedroom makeovers in our Home Renovation, Suncorp asked me to share with you our advice and top tips on how you can Make Change for Less when renovating and styling your Bedroom. Watch as I share some ideas to get you thinking about your own Bedroom update.
Working out how much a renovation will cost often comes down to a few key factors. If only there was some sort of magic renovation calculator? Um, there actually is. The Suncorp renovation calculator asks you a few simple questions about your reno plans and gives you a budget ballpark figure. Not only does that help you budget but it also might make you think about ways that you can save money. In the meantime, here are some ideas on how you can make change for less in your bedroom!
Update Handles, Not Cabinetry

In our master bedroom we decided to completely overhaul our cabinetry storage as our original cupboard was in a very poor condition and not very functional. However if you want new-look cabinetry without buying new cabinets, then you can simply switch out your existing cupboard handles for an instant update. This will help modernise your cupboards for a fraction of the price of new cabinets.

Prices for handles can vary. For our Guest Bedroom we picked up some round matte black handles from our local hardware store, with prices ranging between $4-20 each. When it came to the handle details of our Master Bedroom we decided to splurge and chose leather pulls. These were $22.50 each, we decided to spend more on our own bedroom to create a luxurious look. When it comes to deciding on handles be sure to consider what colour, material and shape will complement the rest of your interiors.

Save on Feature Shelving

Shelving in your bedroom is a great way to show off your decor and add more personality to your room. Making your own shelves is not only easy but cost effective. To create DIY shelving you will simply need to purchase timber and brackets to securely fasten the shelf to the wall.

For our bedroom makeover we created DIY shelves using recycled timber from an old church pew. We had the timber already, we cut this to size, sanded and sealed with a clear coat finish. The brackets we purchased from our local hardware store for $6 each. In total our new feature shelves cost us only $24.

Opt for a Bed Head
If you want a new look for your bed but already have a perfectly good mattress and bed base, consider bringing in a bed head. Most bedheads are a cheaper alternative to a completely new bed frame, however prices do vary depending on material, style and size. The reason why I love adding a bedhead is that they create an instant focal point, helping to create a cosier bed zone. Plus if you're renting, bedheads are easy to take with you when you move.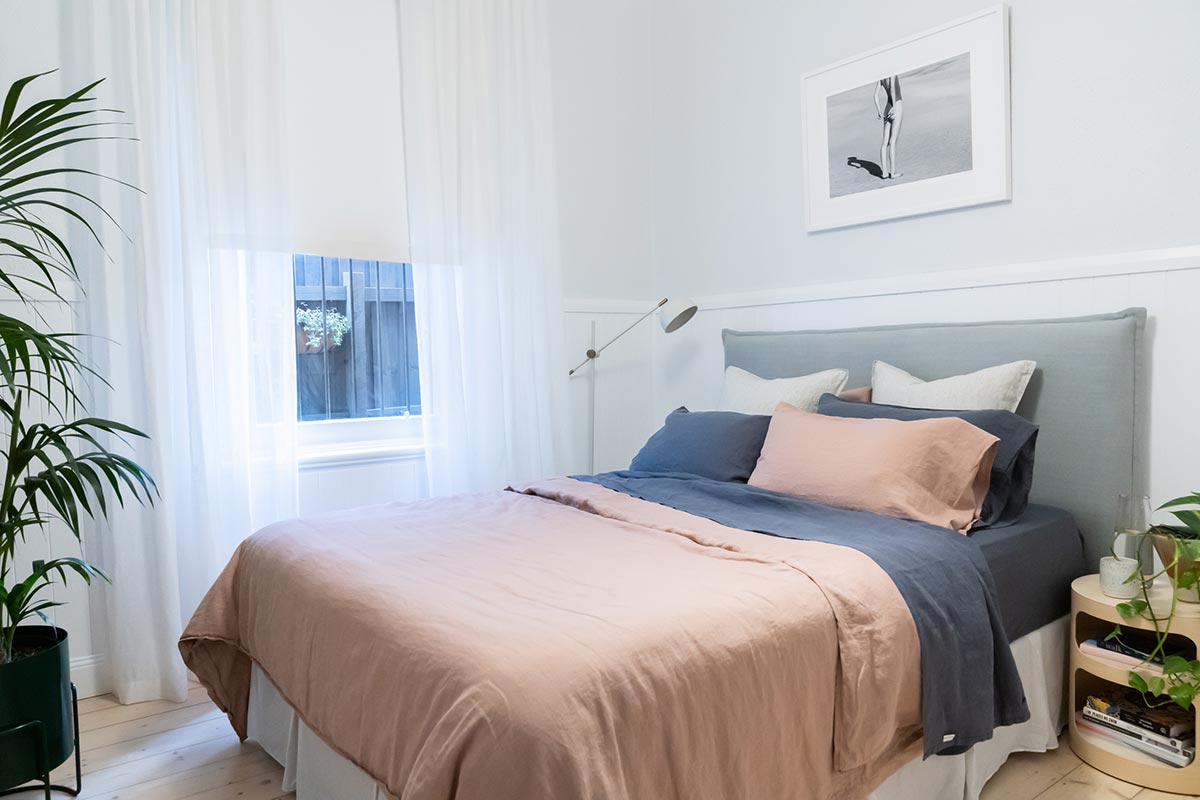 Bedroom Styling Tip
If you can't increase the size of your room, try bringing in a full length mirror. This will help to visually enhance the room. The larger the better, however mirrors of all sizes will help to reflect light and extend the feeling of space. This is a great styling hack for small spaces.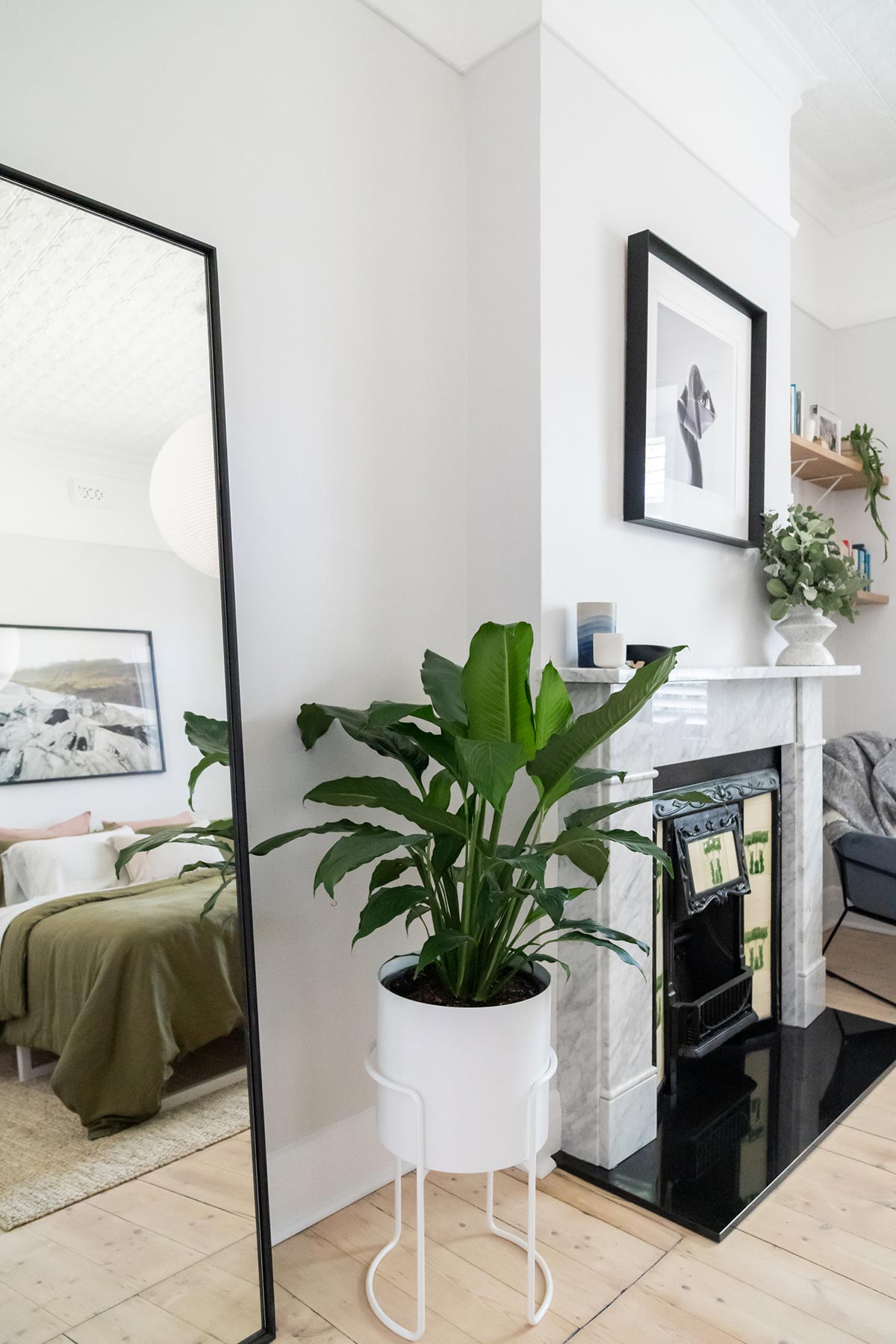 I hope this article has given you a few ideas on how you can make change for less! If you want more financial guidance on how to save money check out the Suncorp Renovation Calculator and Budget Planner to help you get started. Next week, we'll be sharing our top ways to make change for less in your bathroom and ensuite!