Located in the eclectic suburban context of East Malvern, the Oak Grove designed by Justin Mallia Architecture is a development driven venture. The structure comprises two identical houses, placed at ninety degrees to one another creating a garden setting that brings the feeling of the large street trees into the site. Between a comprehensive brief with ideas about visual style, the architecture works out a purposeful contemporary response within highly saturated physical and conceptual parameters. Let's take a closer look..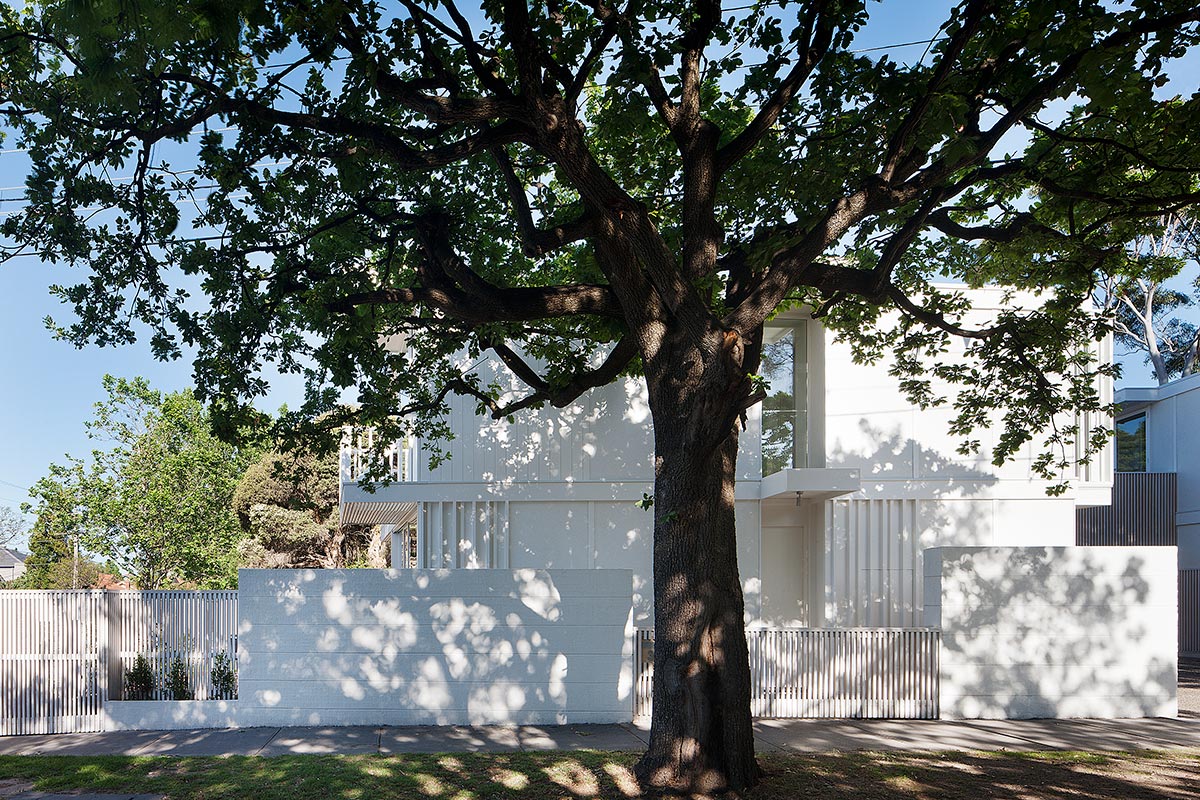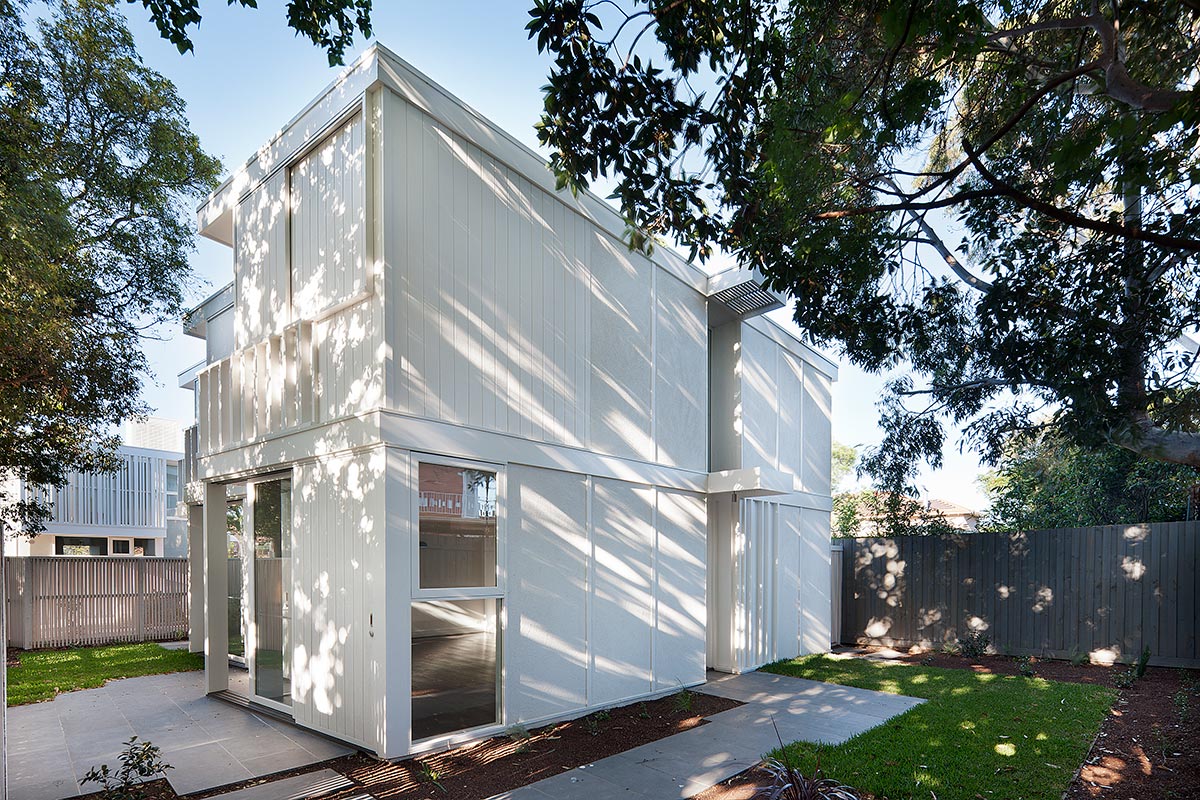 "Each house has the same folded front façade derived from the site's slightly angular orientation to the north, with different alternate facets protruding, openable, glazed or solid, giving all habitable spaces flexible cross ventilation, north orientation and connection to outside. With each façade designed to be suitable at two different orientations, the resulting appearance from the street is a series of differently folded shifting patchwork elevations rather than two identical buildings alongside one another." – Justin Mallia Architecture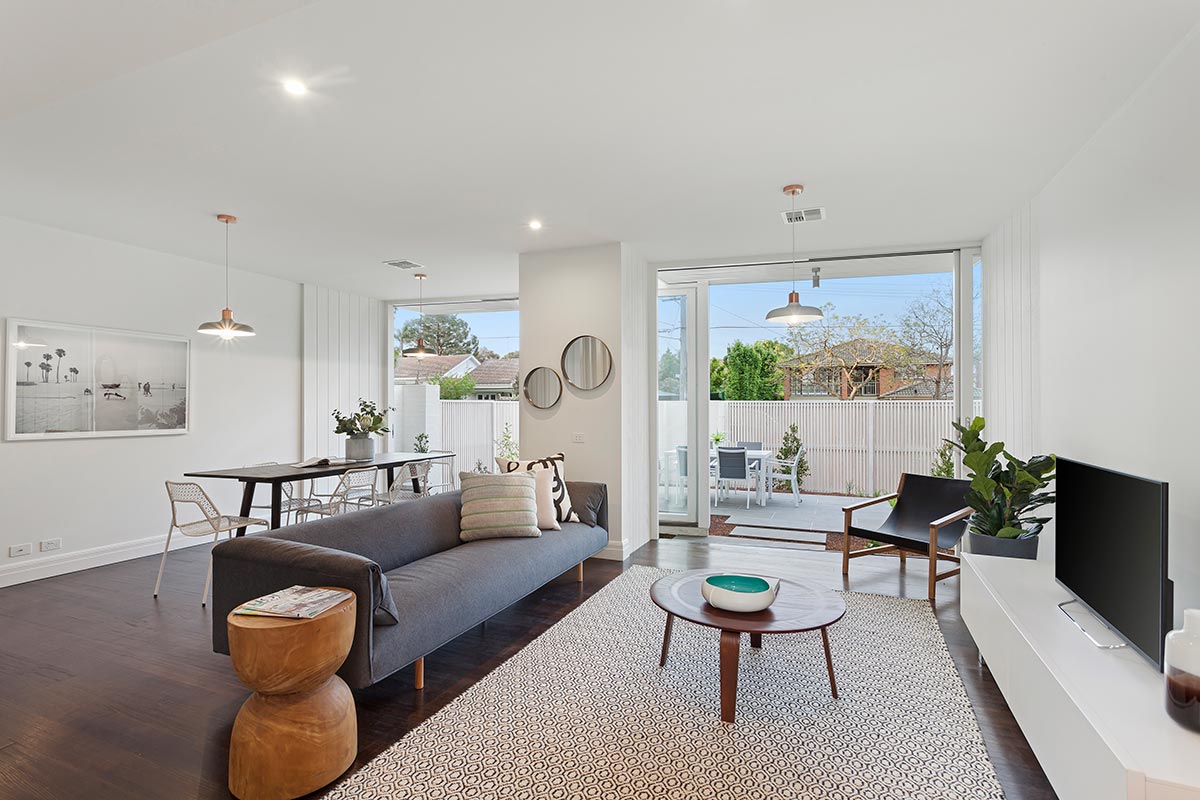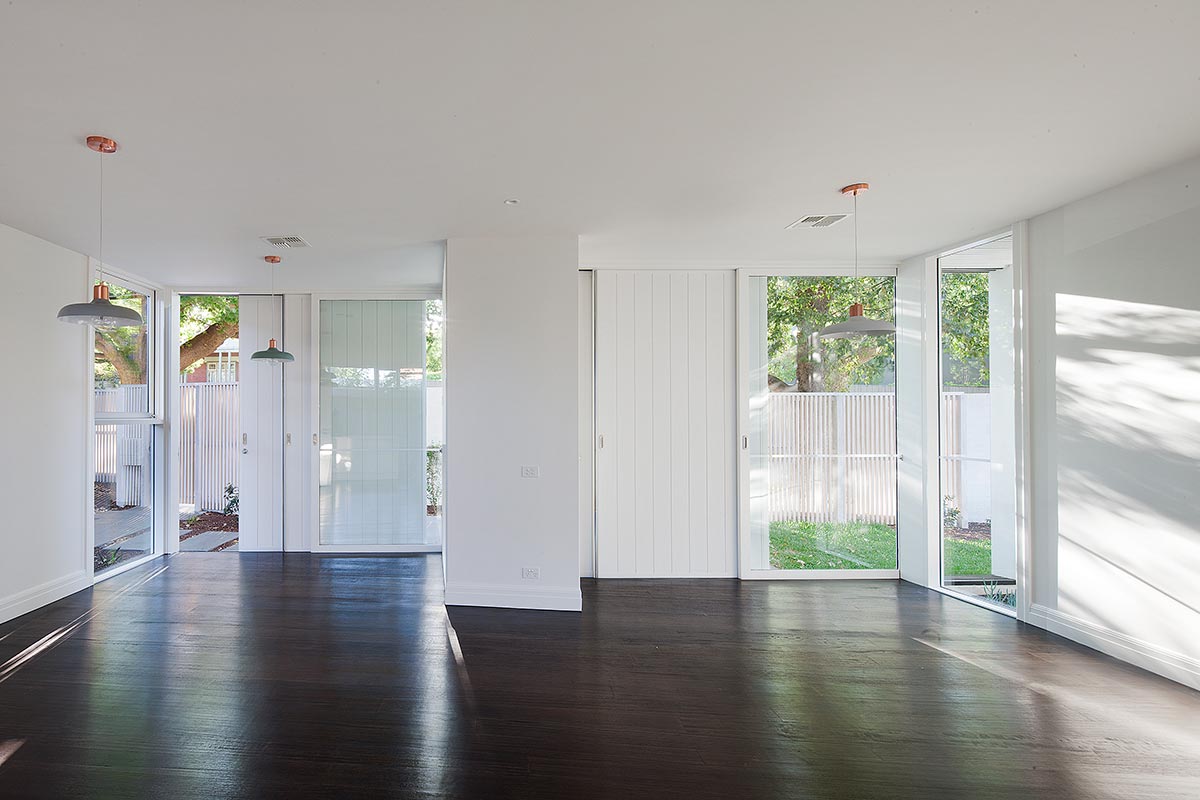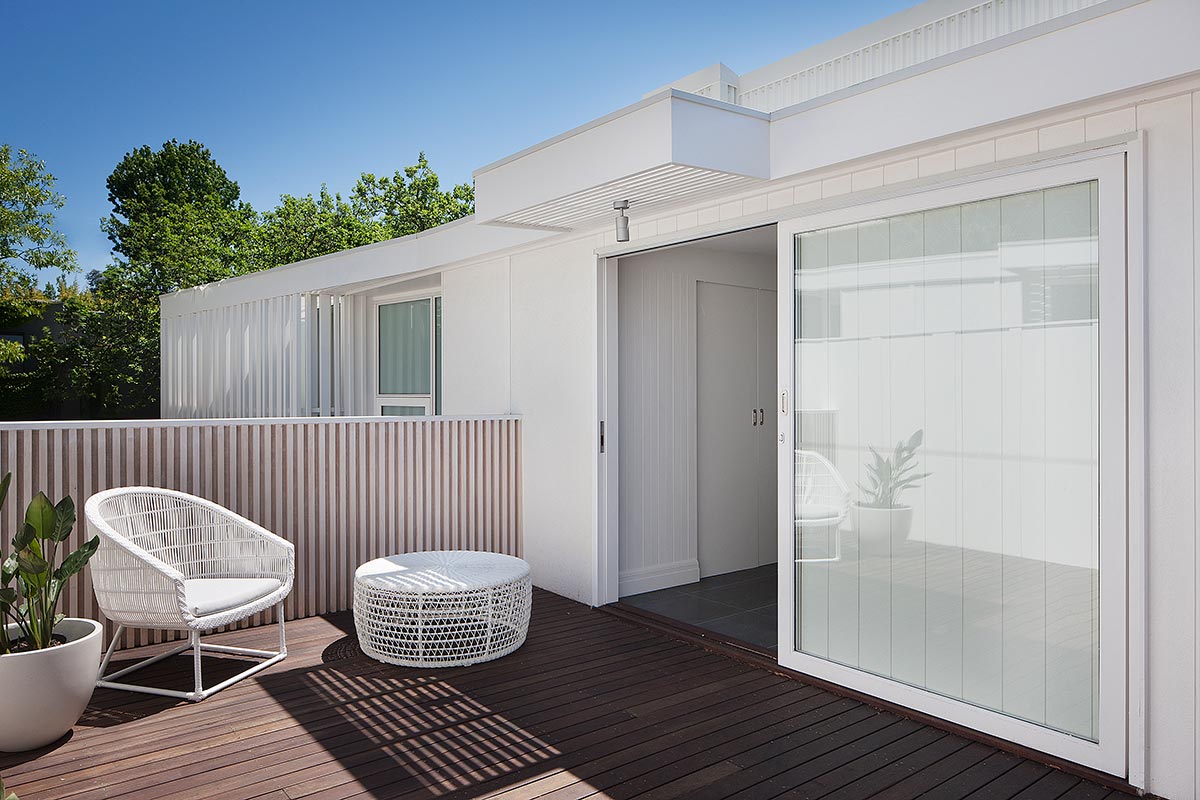 Enhancing the multilayered architectural textures, rhythms and scales of the buildings, the use of timber inside and out creates a comfortable and beautifully curated cocoon for the inhabitants. These patchwork assemblages are accordingly integral to the building fabric, with interior compositions tailored to the immediate purpose of the interfaces to each space. The characteristics of the chosen materials amplify the sense of value in every area.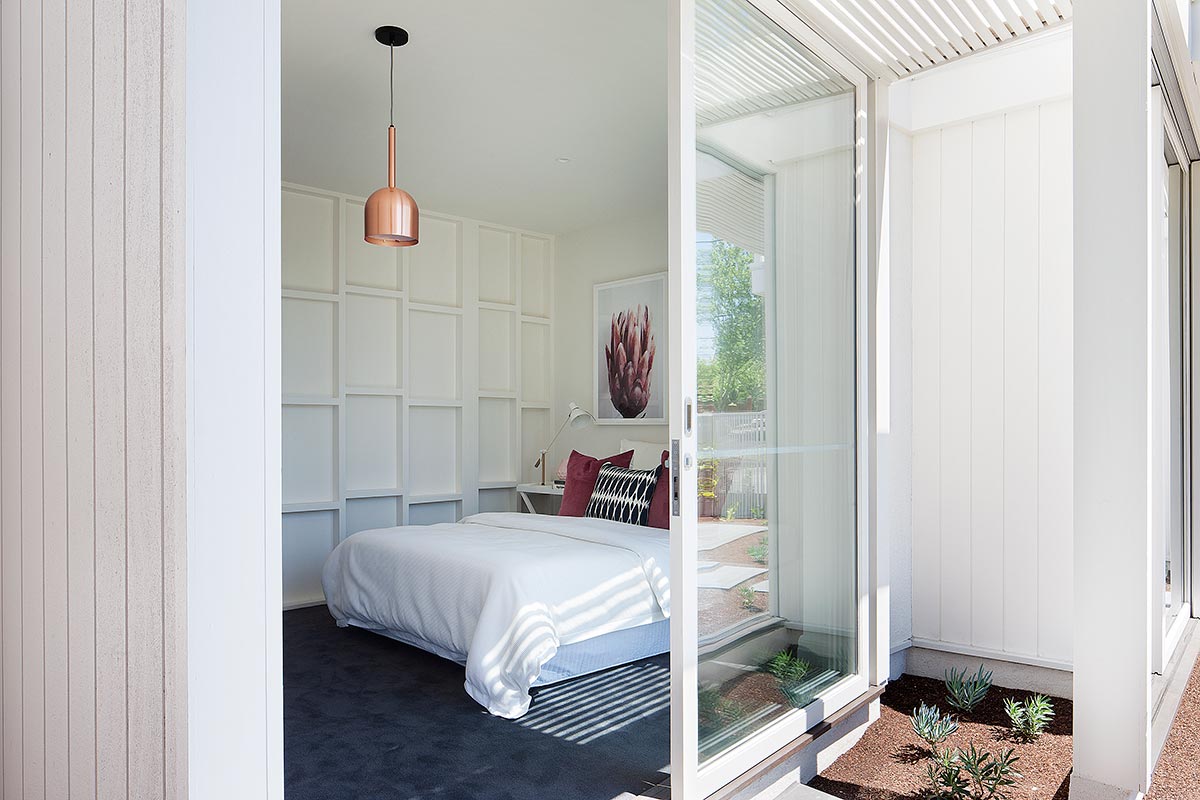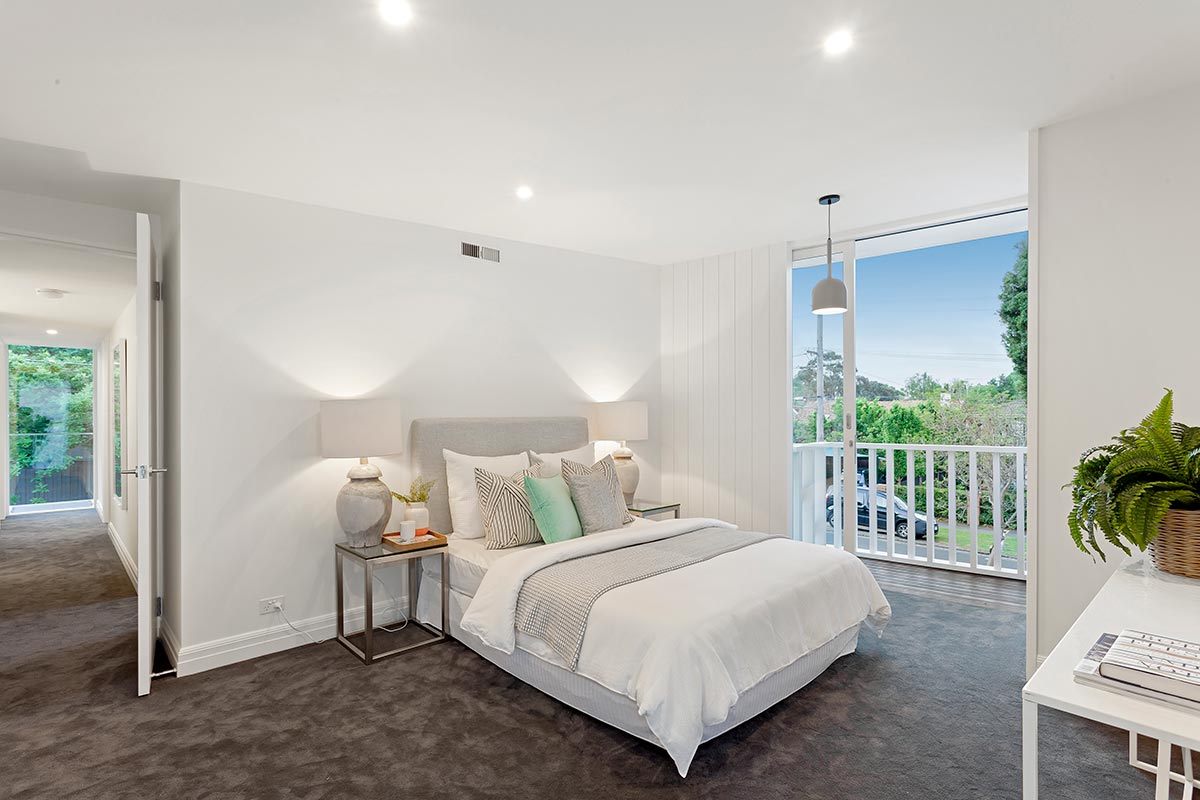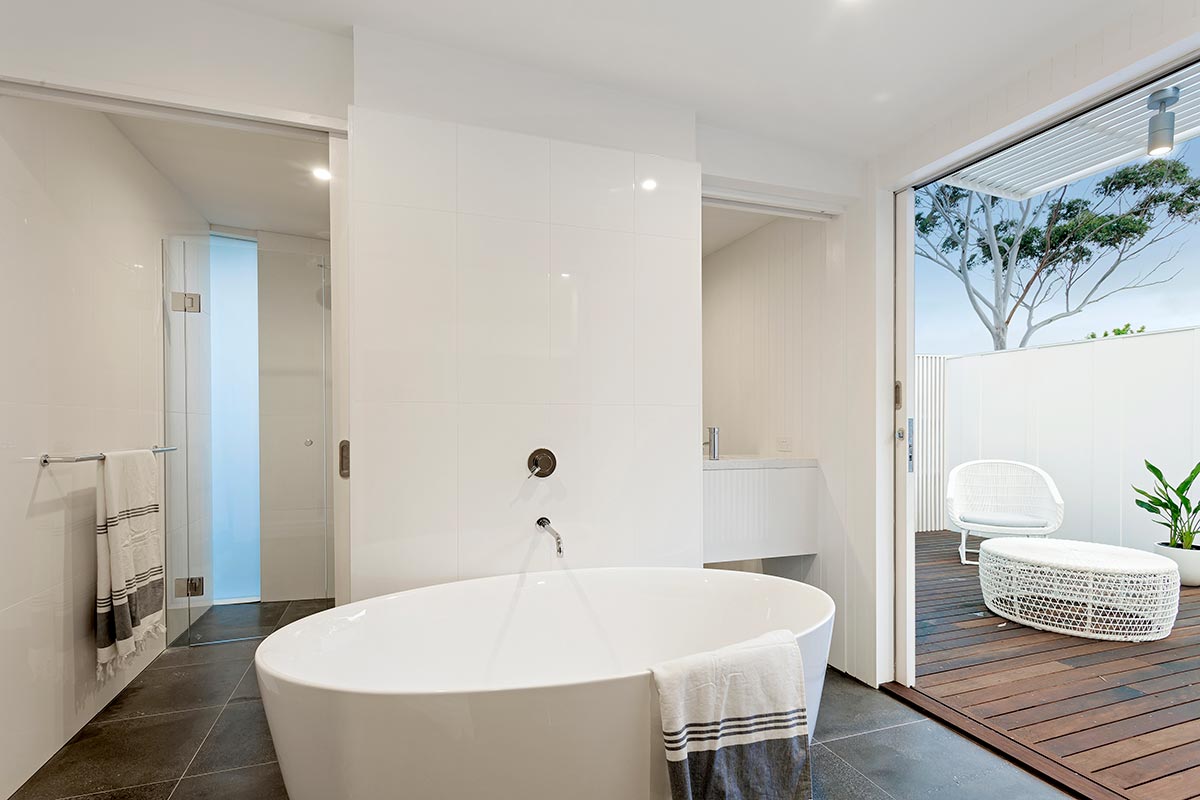 "Almost all surfaces of the project are coloured white. This combines them with a sense of unity in themselves and identity in an overwhelming context of different influences, while the sensitive consideration of the transparency, gloss levels and weathering of coatings, accentuates the subtly rich façade composition, heightens the perception of the careful detailing and enables a delightful engagement with the filtering light and shadows of the trees." – Justin Mallia Architecture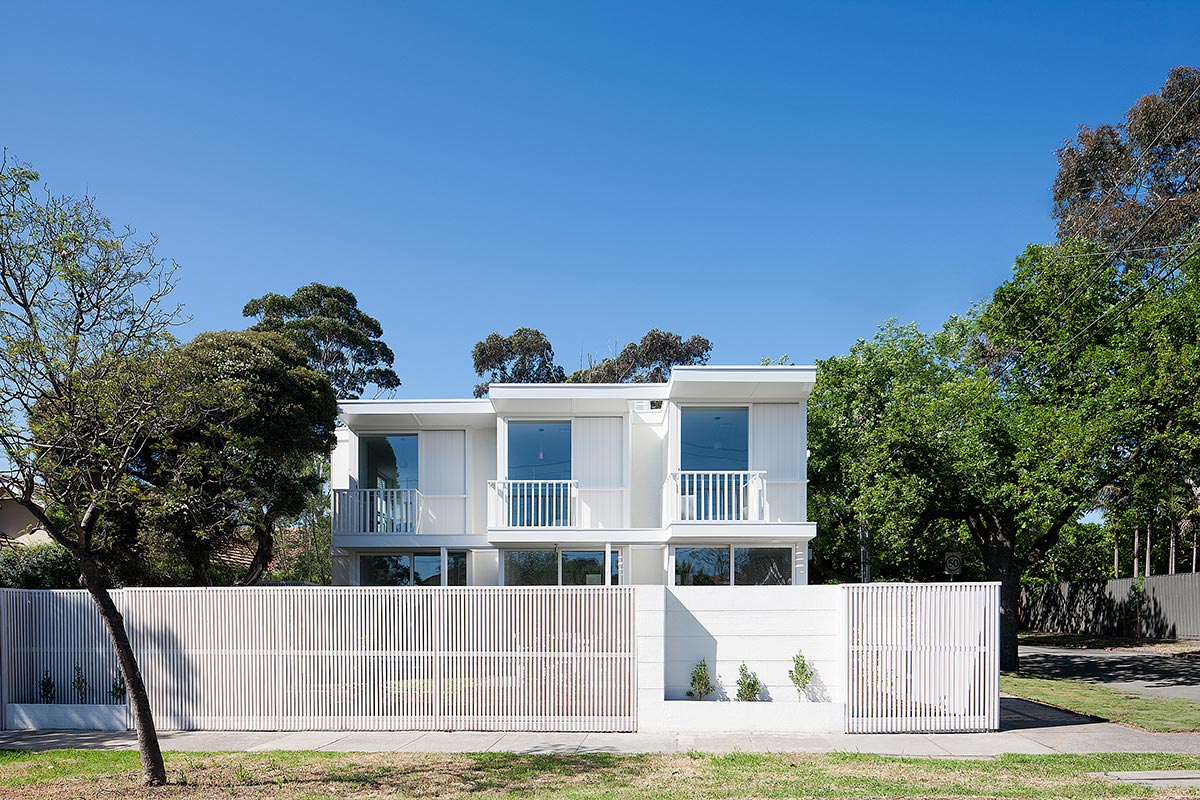 This project unfolded in a way that it's environmentally sensitive, flexible and presents a tactile background for living that unashamedly but humbly fits in with and shares the aspirations of its client and context.
House Project: Oak Grove
Architect: Justin Mallia Architecture
Location: Melbourne, Australia
Type: New Build
Photographer: Shannon McGrath, Prue McMillan