We love nothing more than a good old fashioned tale of old meets new, where a heritage home gets a modern makeover. Not with a complete tear down and start from scratch mentality, but rather with a renovation that pays respect to the original building and all its intricate details and history. The Powderly House situated in Melbourne's Inner North, had significant heritage listings that prevented any significant external works. With this in mind, the architects Bryant Alsop approached this from the inside and gave new life to the internal spaces that would turn this protected heritage house into a modern family home.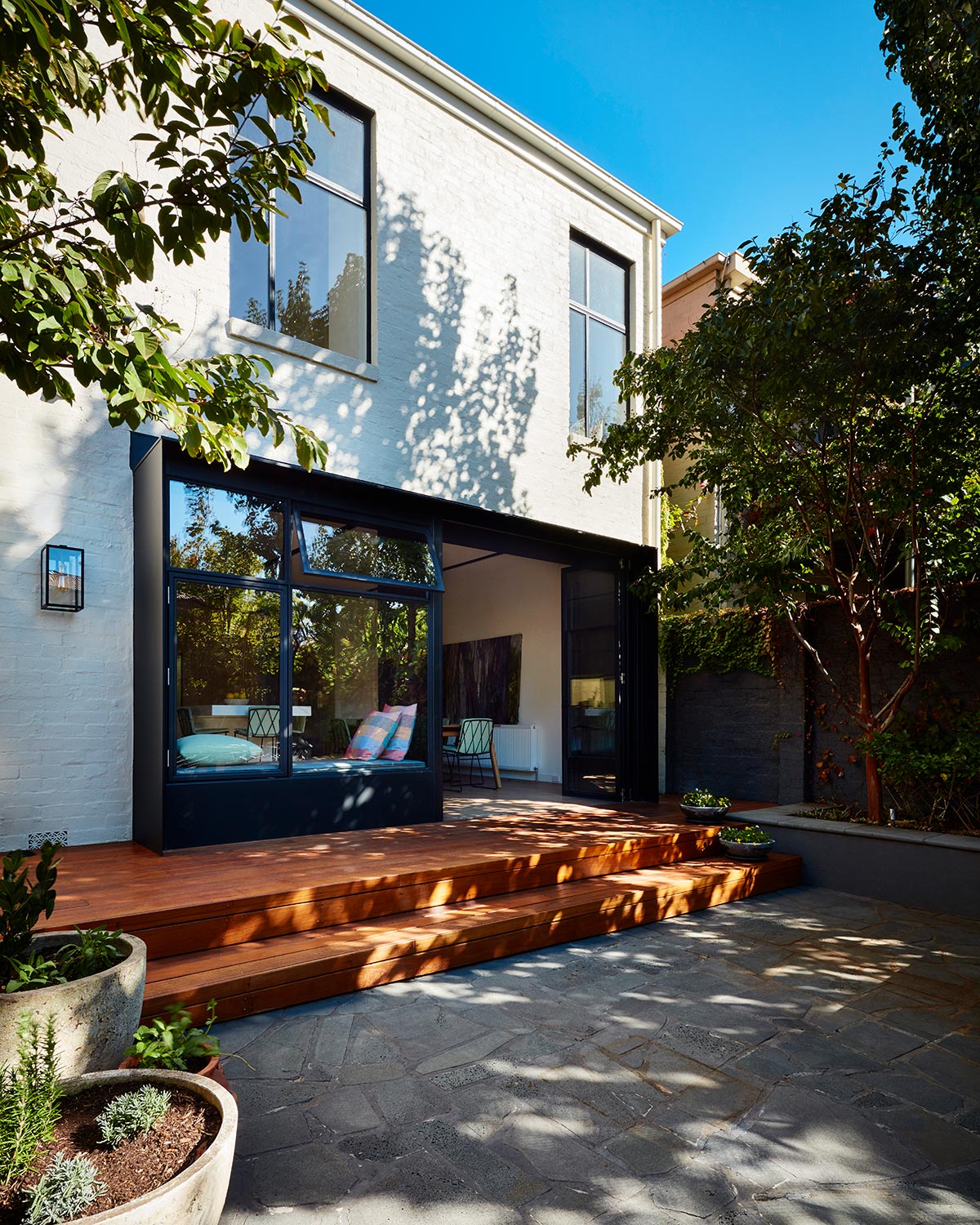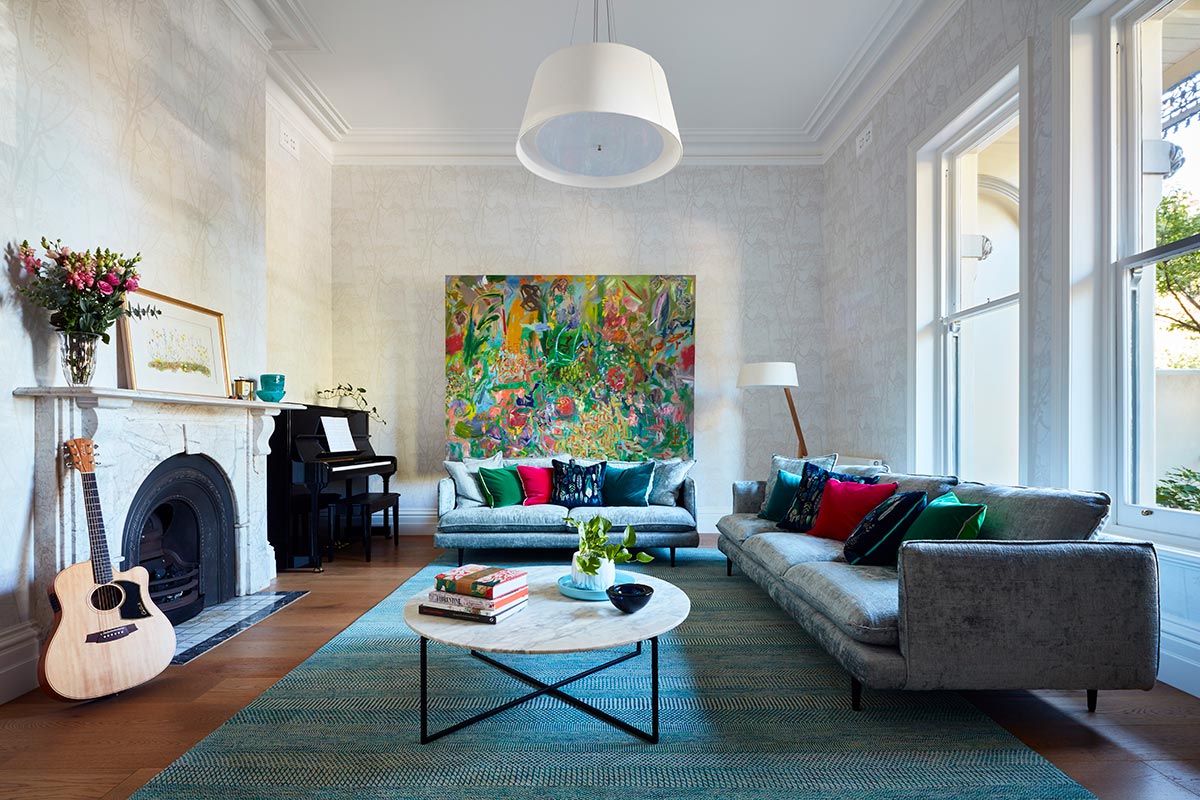 The Powderly House under-took a significant overhaul internally as spaces were opened up to create connection and flow throughout, a departure from the previously internal and dark Victorian interior. The interior decor also pays homage the buildings heritage but seamlessly links new modern pieces into the surroundings. Elegant, intricate fireplaces remain a lasting feature and we love the inclusion of the grand piano (featured above). This formal living room is indeed a cosy one and all of a sudden we have a strong desire to watch the entire box set of Downton Abbey.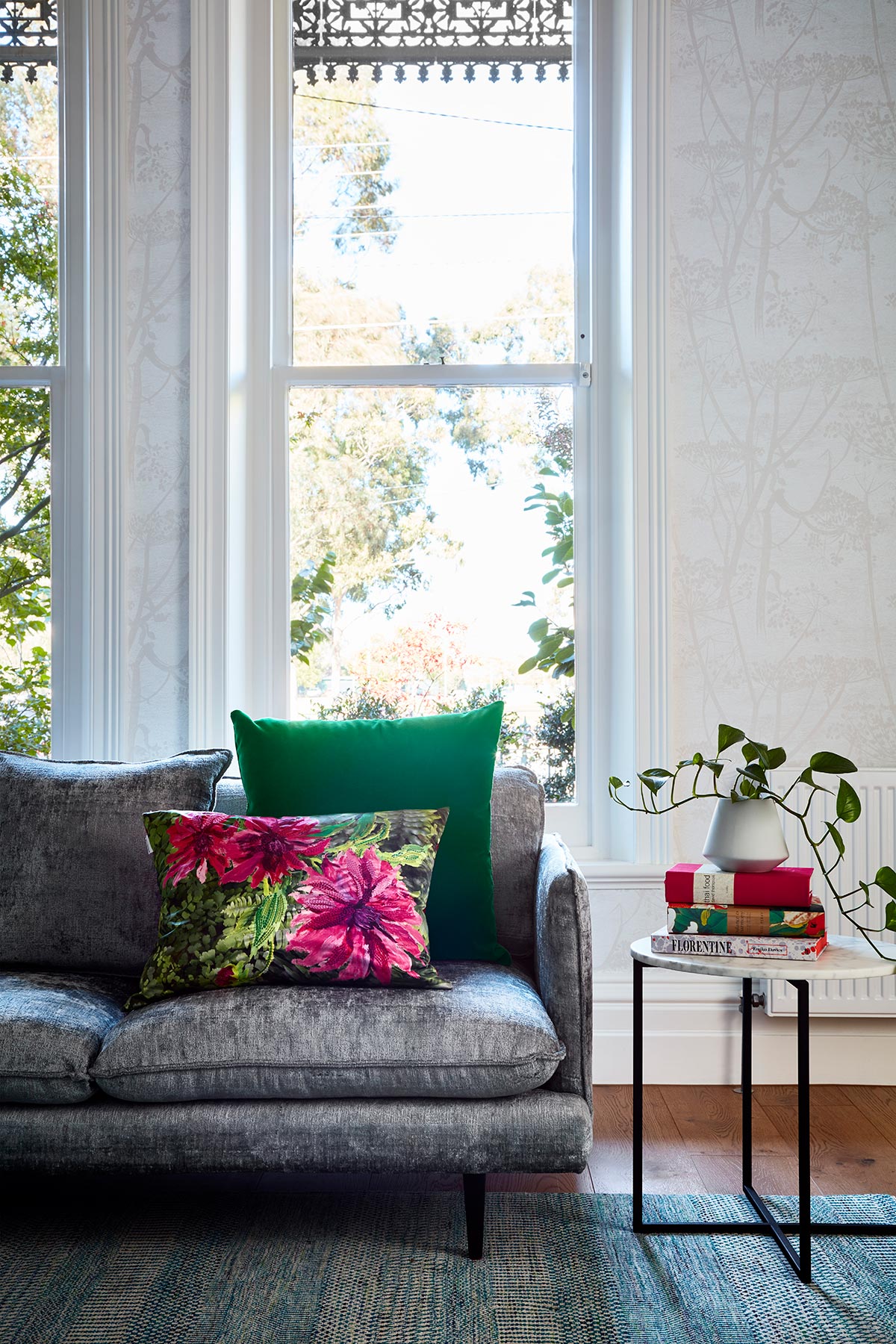 Formal reception rooms were given a new lease of life, with new openings made onto the grand hallway with colour, wall paper and decoration being embraced.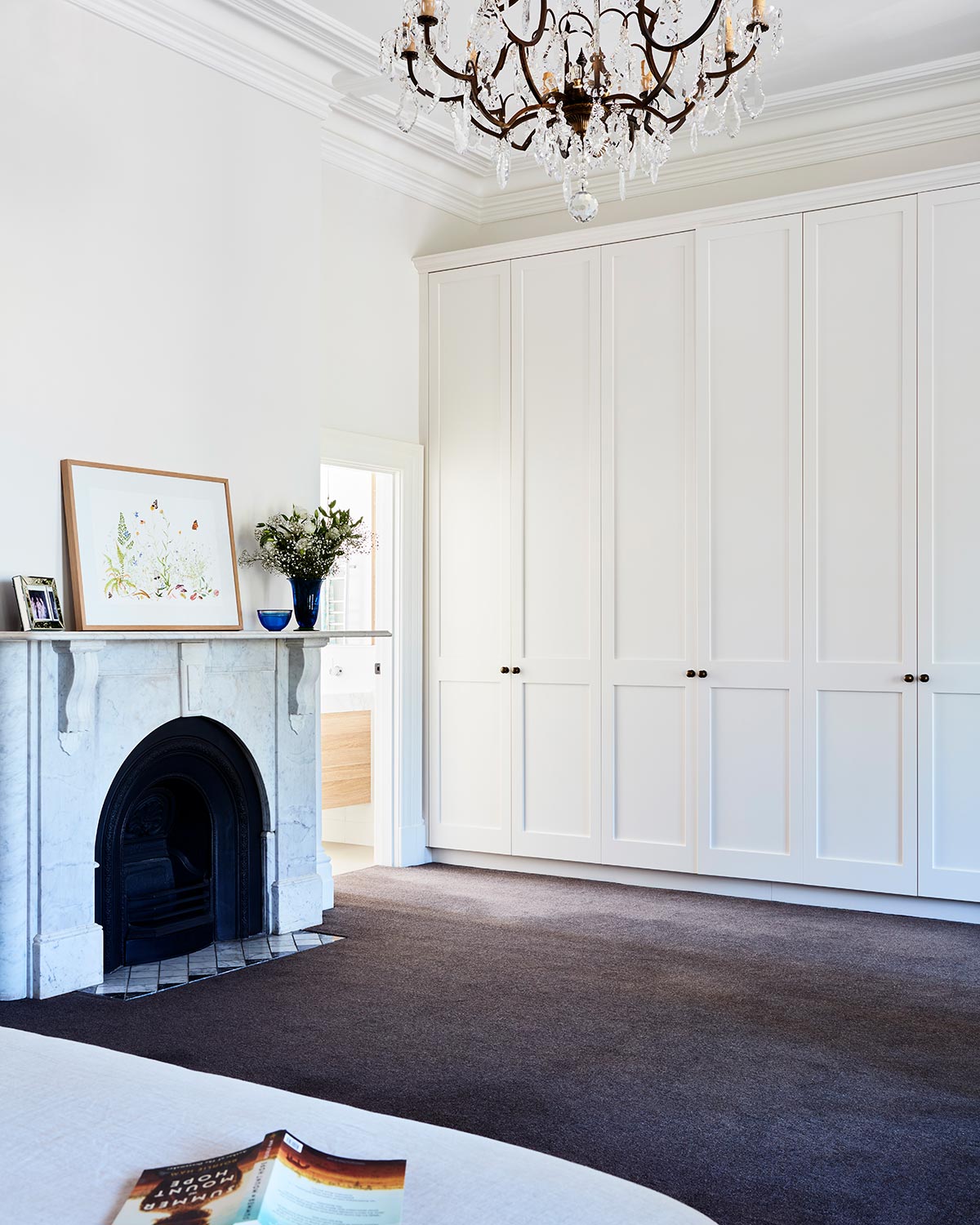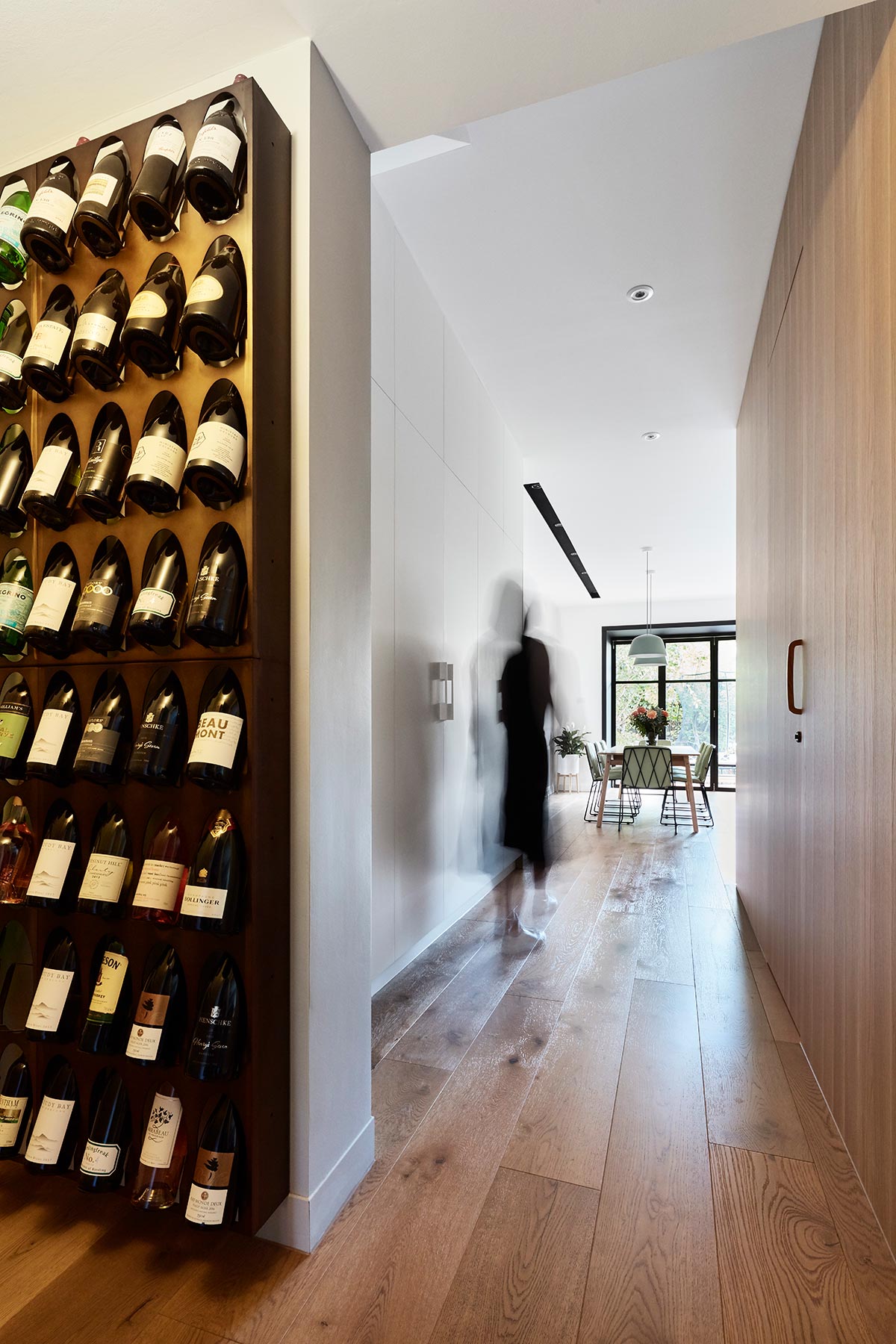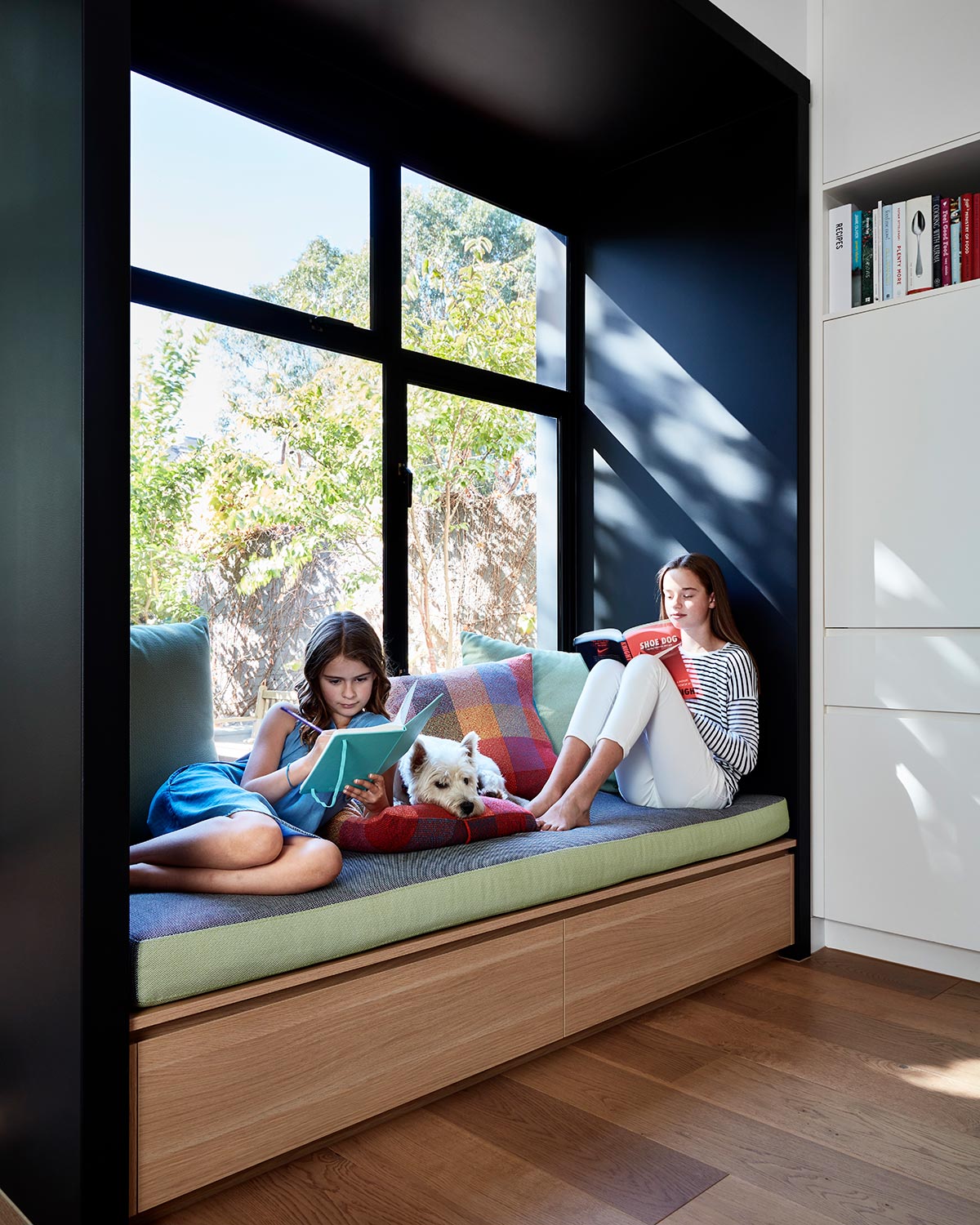 A black steel, contemporary window box punctures the rear north-facing facade and takes advantage of the northern orientation. Kitchens and bathrooms are clean and bright, while keeping the palette simple and refined.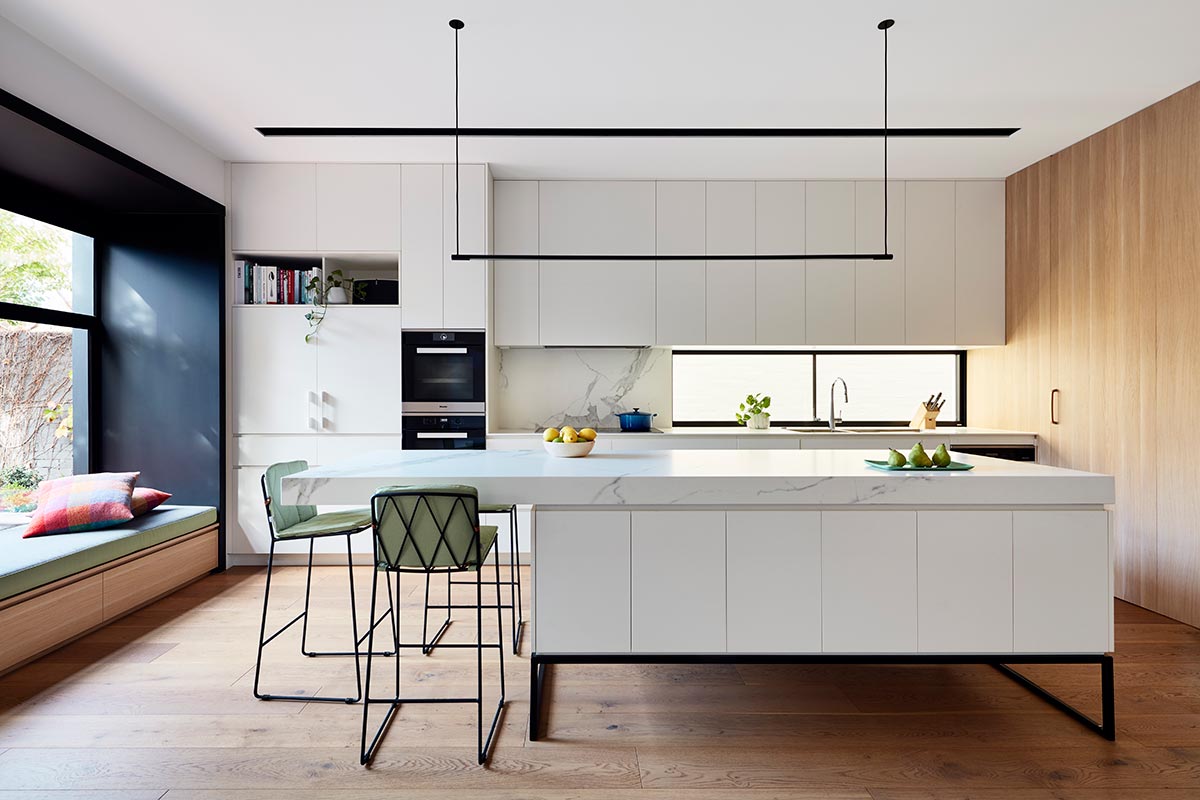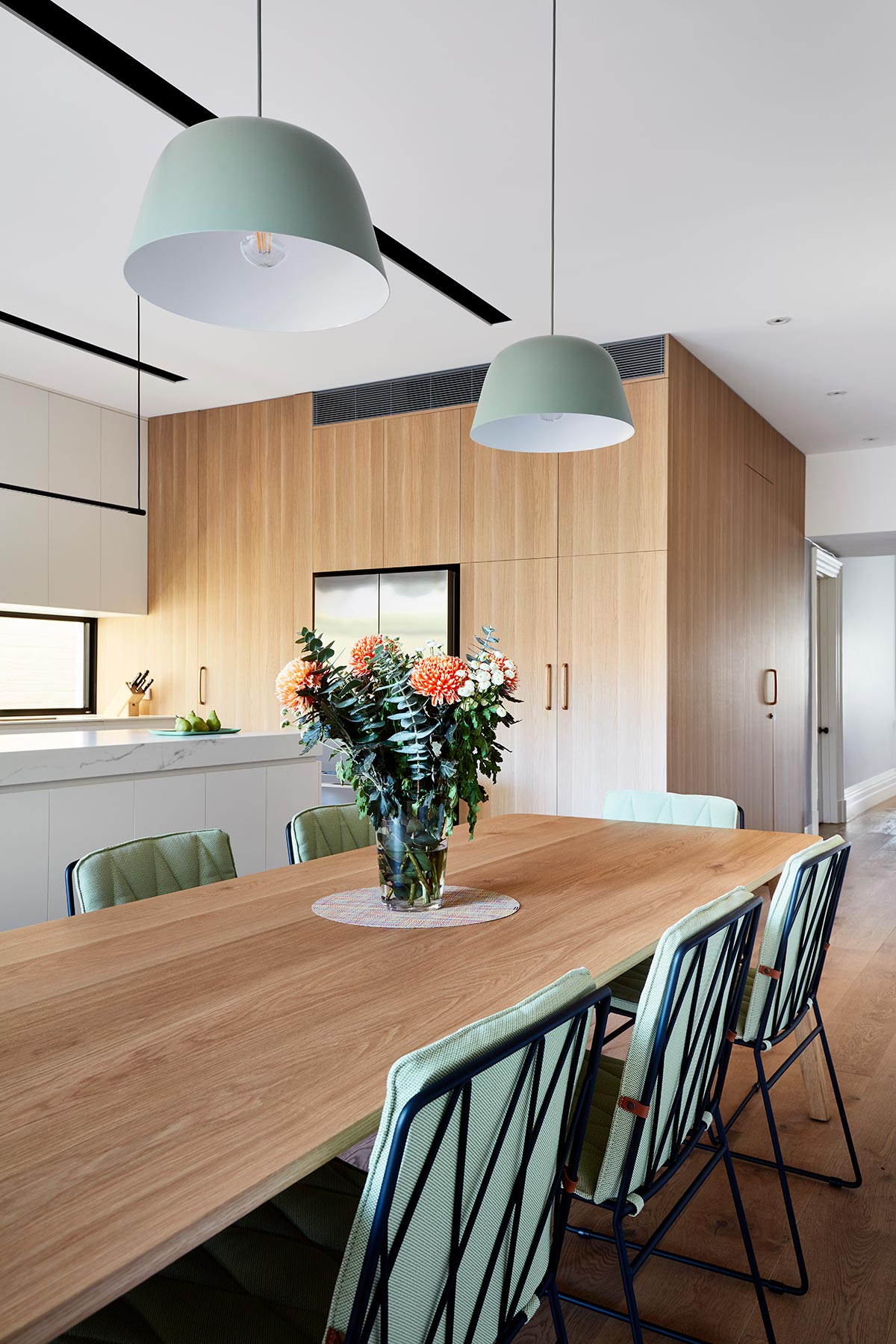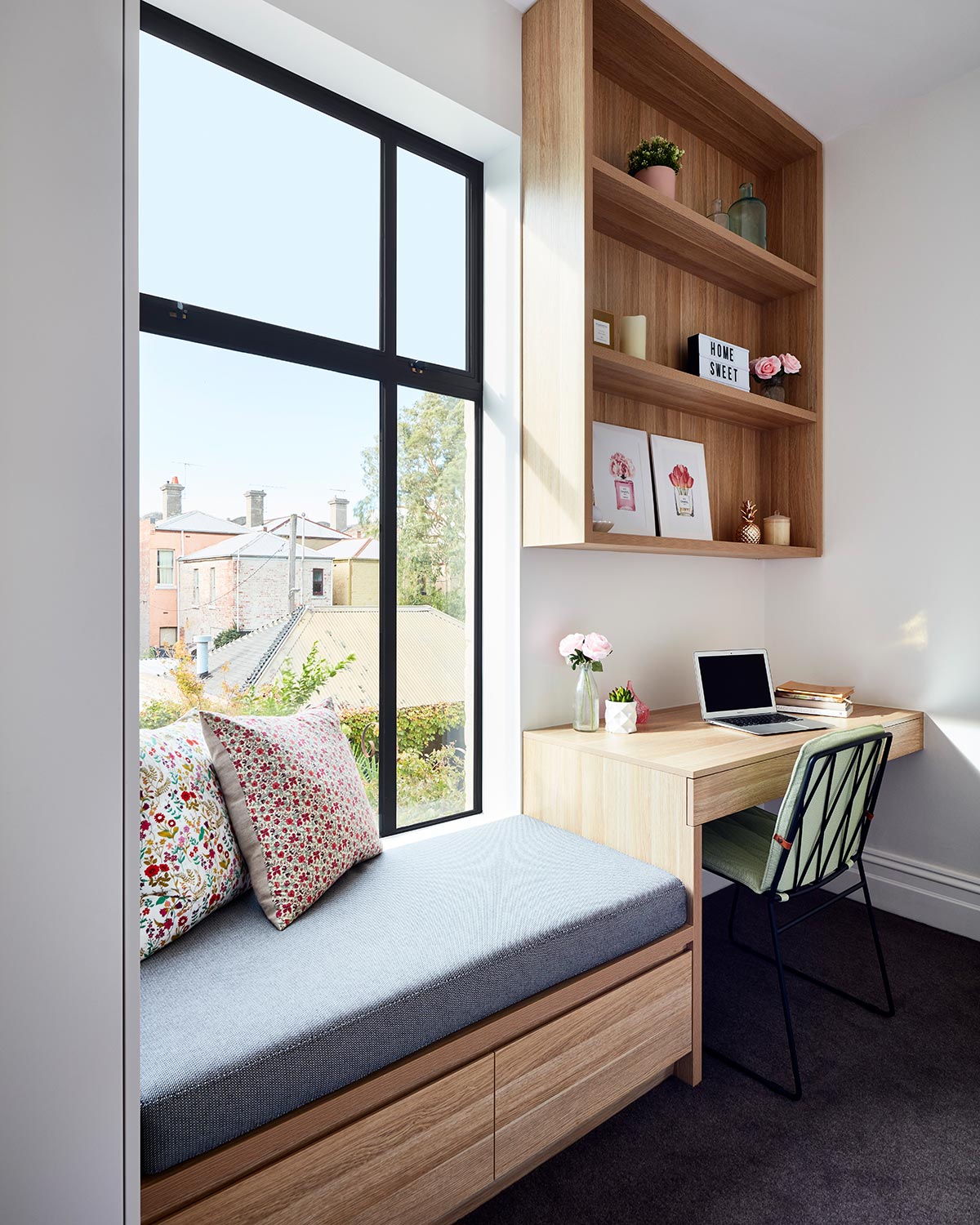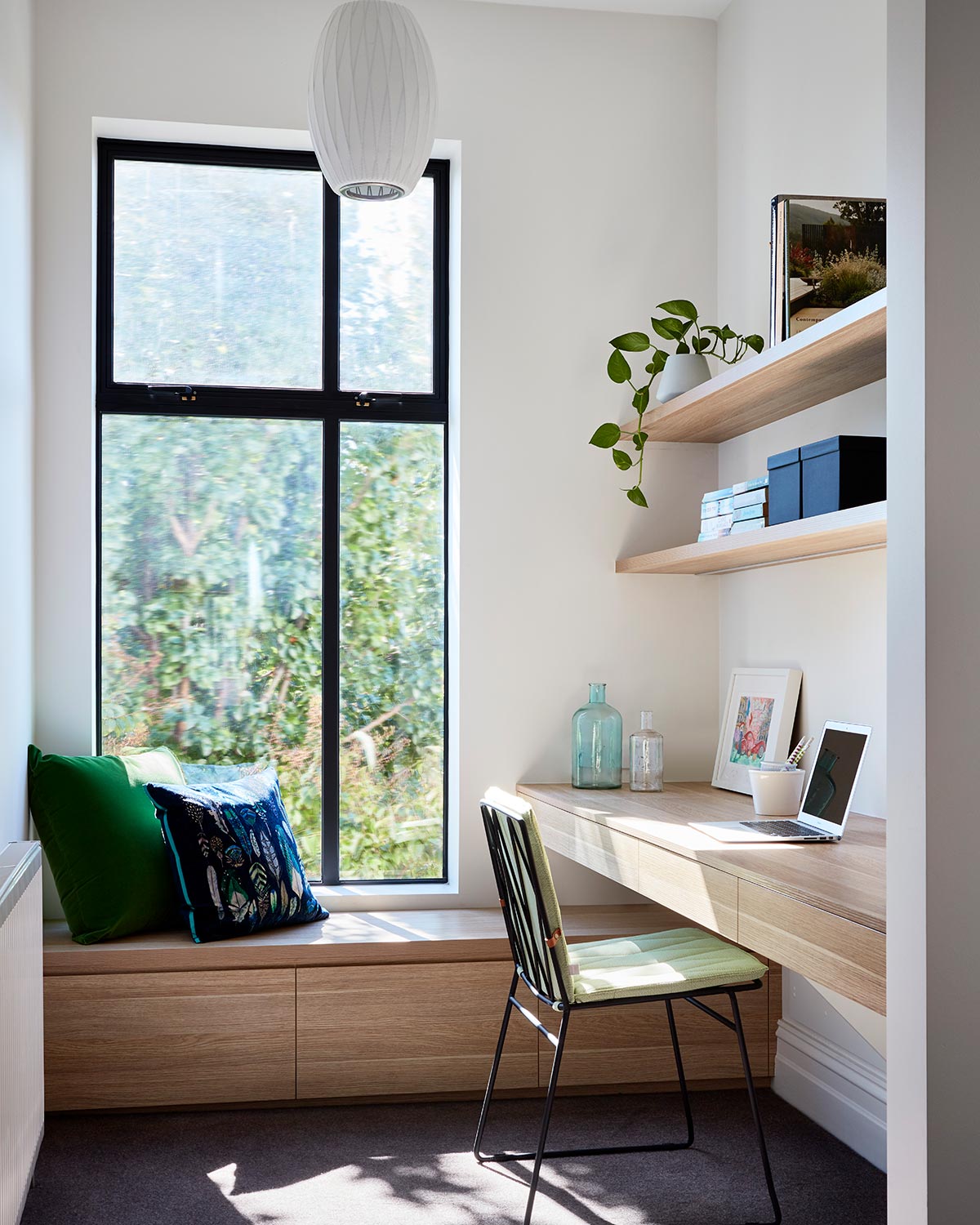 Every corner of this home has been considered, with storage maximised throughout. This modern renovation has given this old dame new life as a contemporary family home, not only embracing and celebrating its past but also welcoming the future. And the future sure does looks good.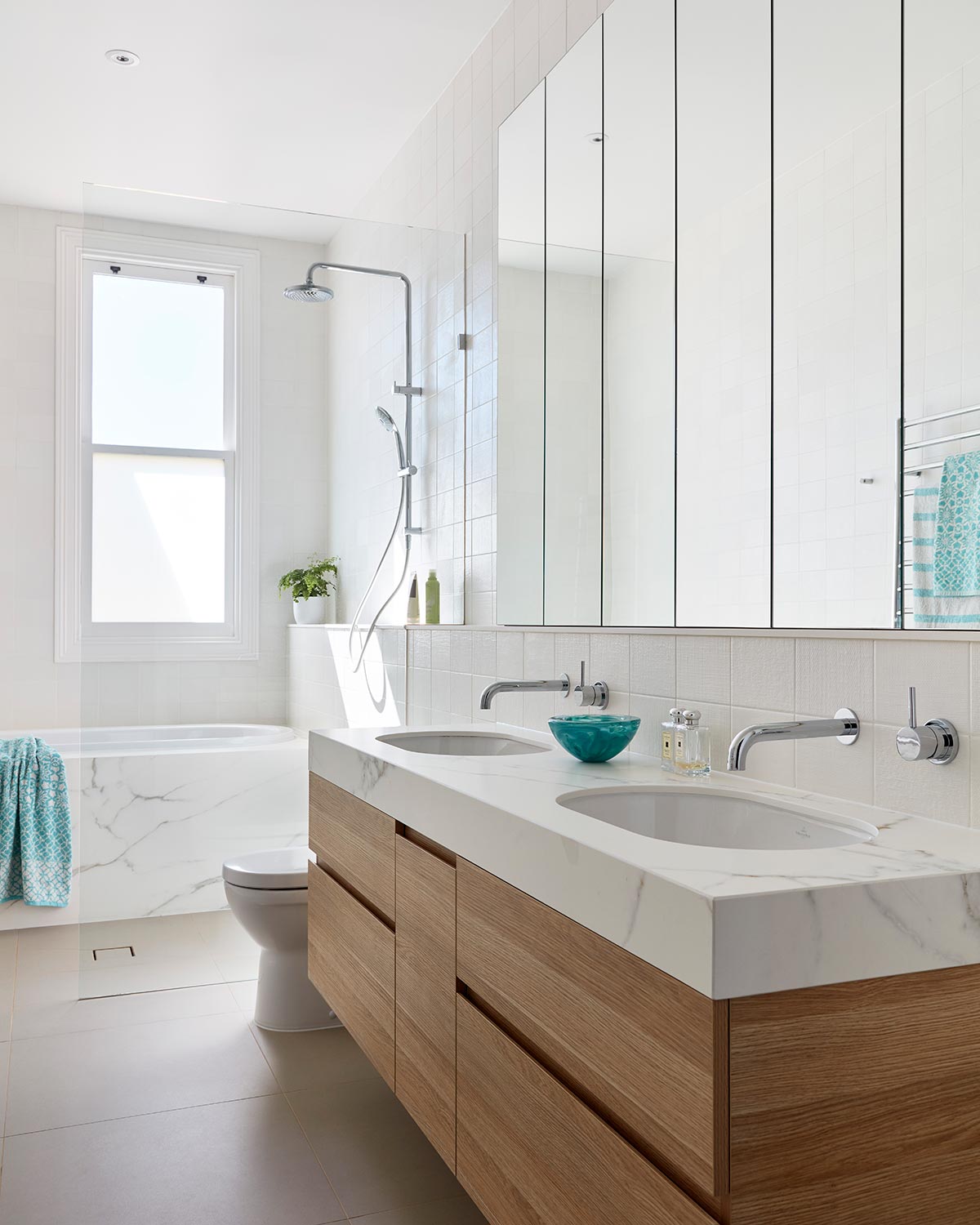 Photography by Rhiannon Slatter.