Tile plays a main role in the overall look and feel of your bathroom, so choosing the best one can be quite overwhelming. After all, there are so many things to consider when it comes to selecting bathroom tiles: size, colour, pattern, finish?! In our home renovation series, we've had our fair share of dilemmas in picking the perfect tile for our ensuite. In the process, we've learned a thing or two and we thought we'd share a few tips with you! Ready to get started?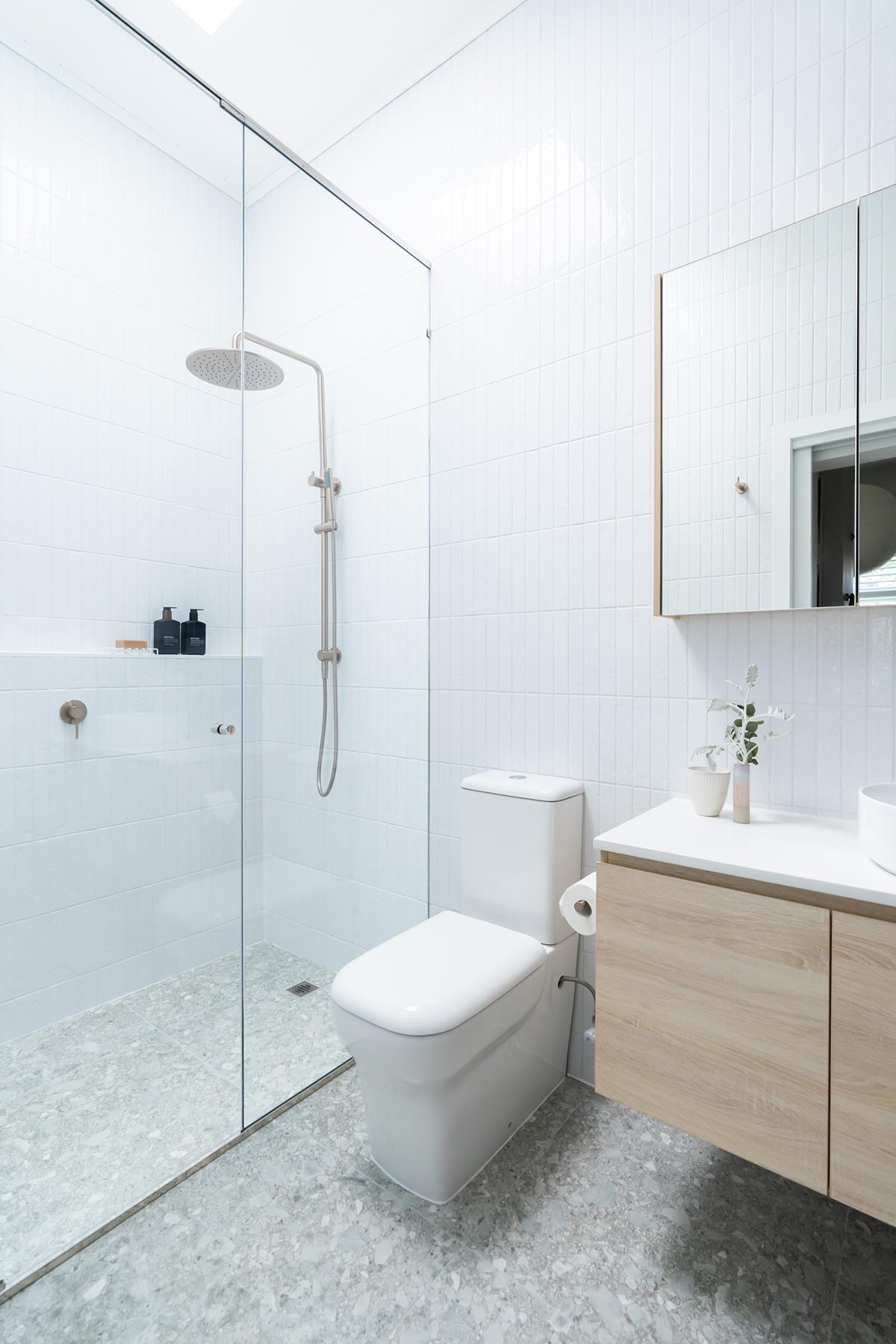 Pick the right size
Regardless of what you usually hear, tile size shouldn't be determined by the size of your bathroom. Rule #1: There are no rules, only guidelines. Small space may hold you off on using any large format tiles, or so they say. Our brain associates big tiles with a large space, so a small bathroom can benefit from a large tile as it can actually make the space appear larger than we know it to be.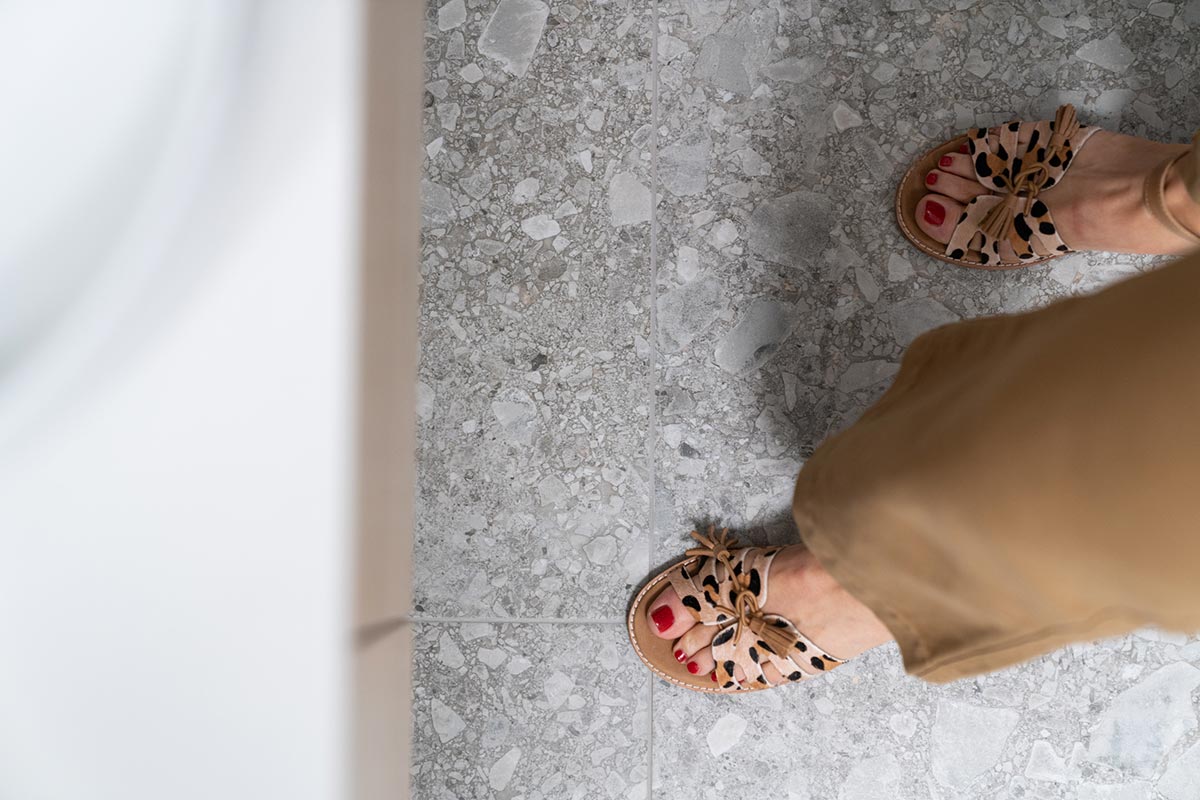 Choose a colour scheme
As with any space, using lighter colours will help a small room look and feel a lot more spacious. Classic choices such as white or soft grey will help reflect more light than darker colours would, but do keep in mind that darker tiles can also add a sense of depth when used effectively. When you have built your colour palette around tile options, it would be a lot easier to add pops of colour with other elements such as knobs, hooks, shower head, and other fittings.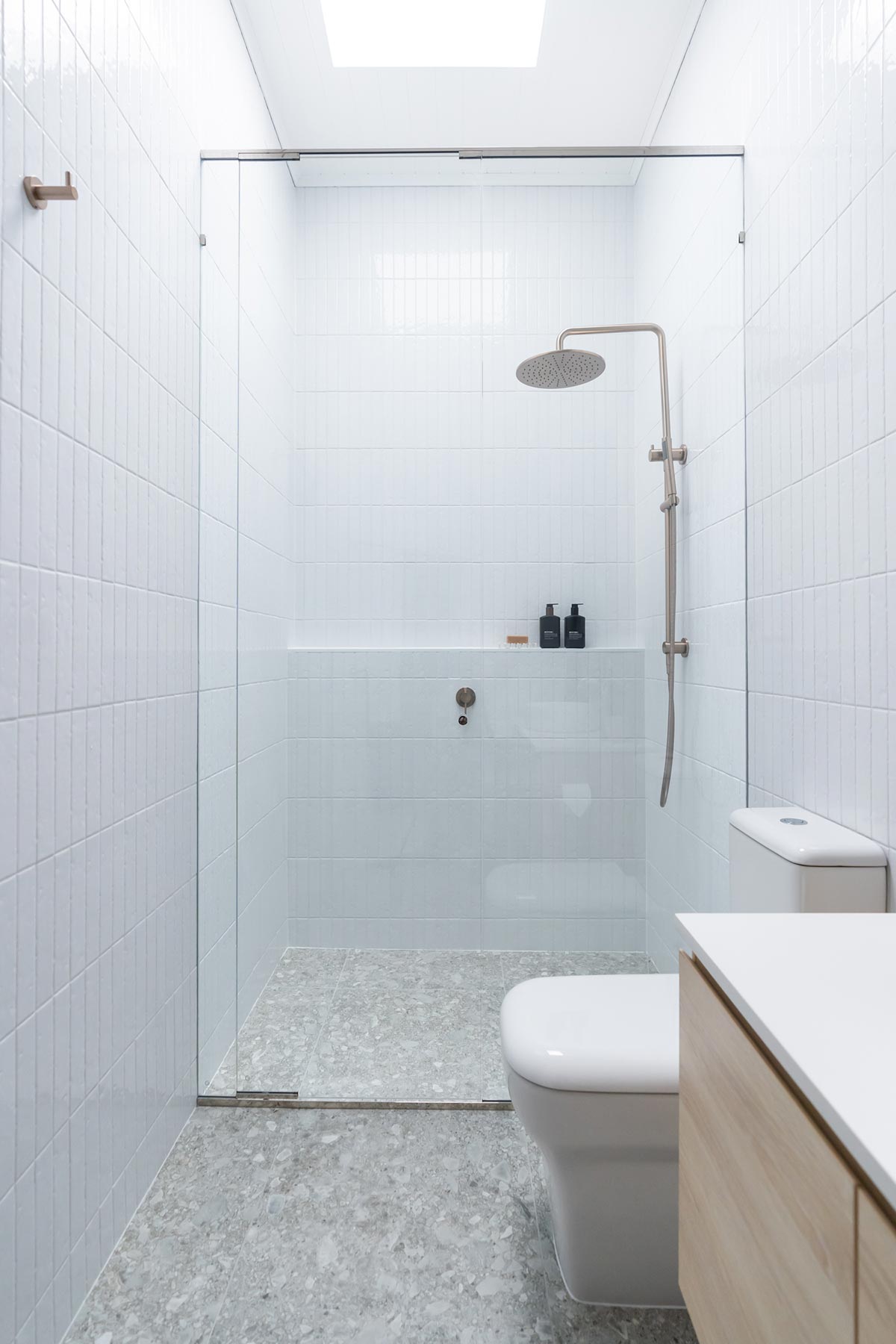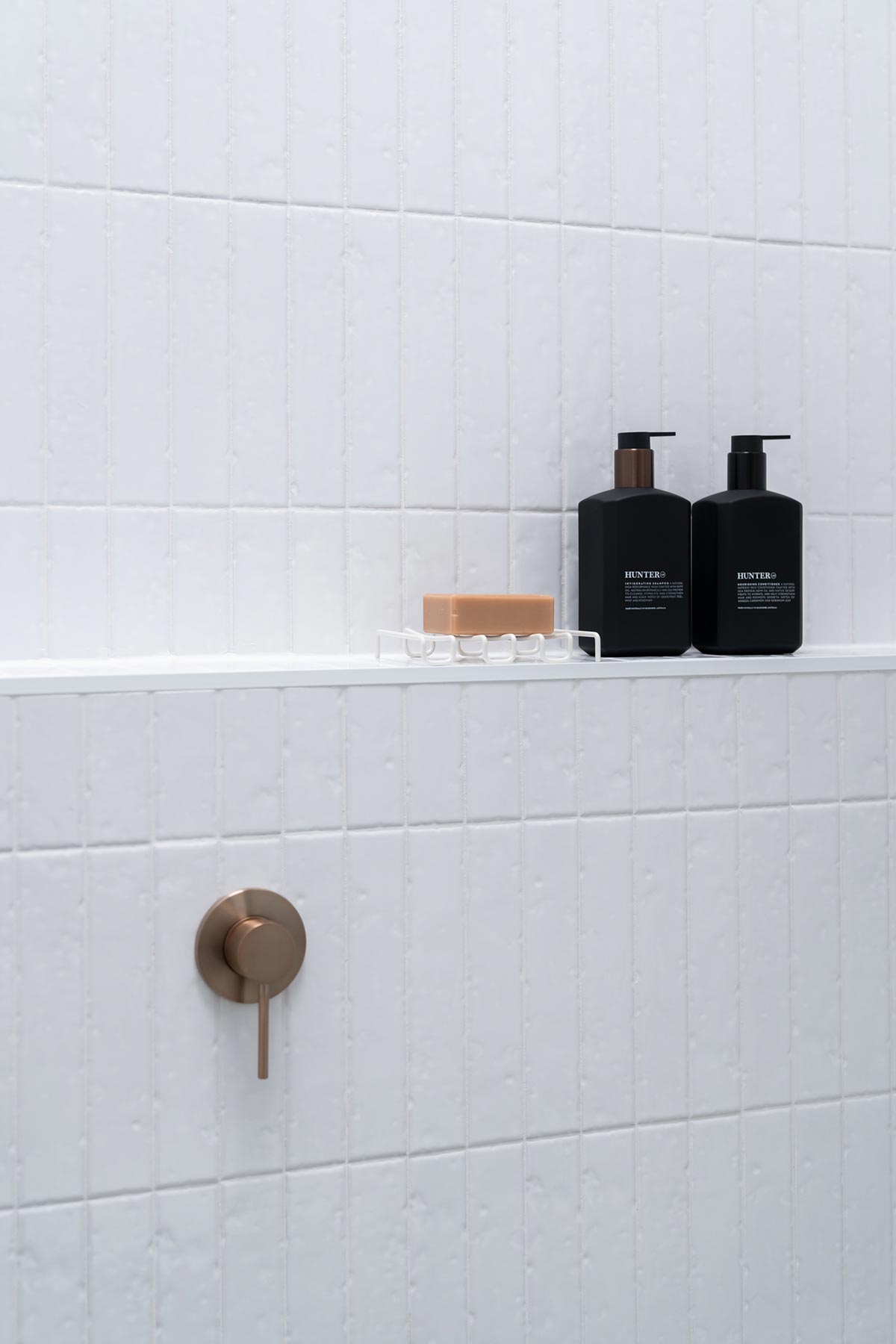 Know your desired finish
Gloss or Matt? It's no question that a smooth tile will always be easier to clean, but the choice of finish highly depends on the area where you plan to install the tile. On a shower floor, something that has enough grip but still adequately comfortable on bare feet would be optimal. Gloss tiles work great in reflecting light and they're extremely easy to wipe clean. These are ideal for bathroom walls for that reason and also due to the fact that they make the space appear lighter and brighter.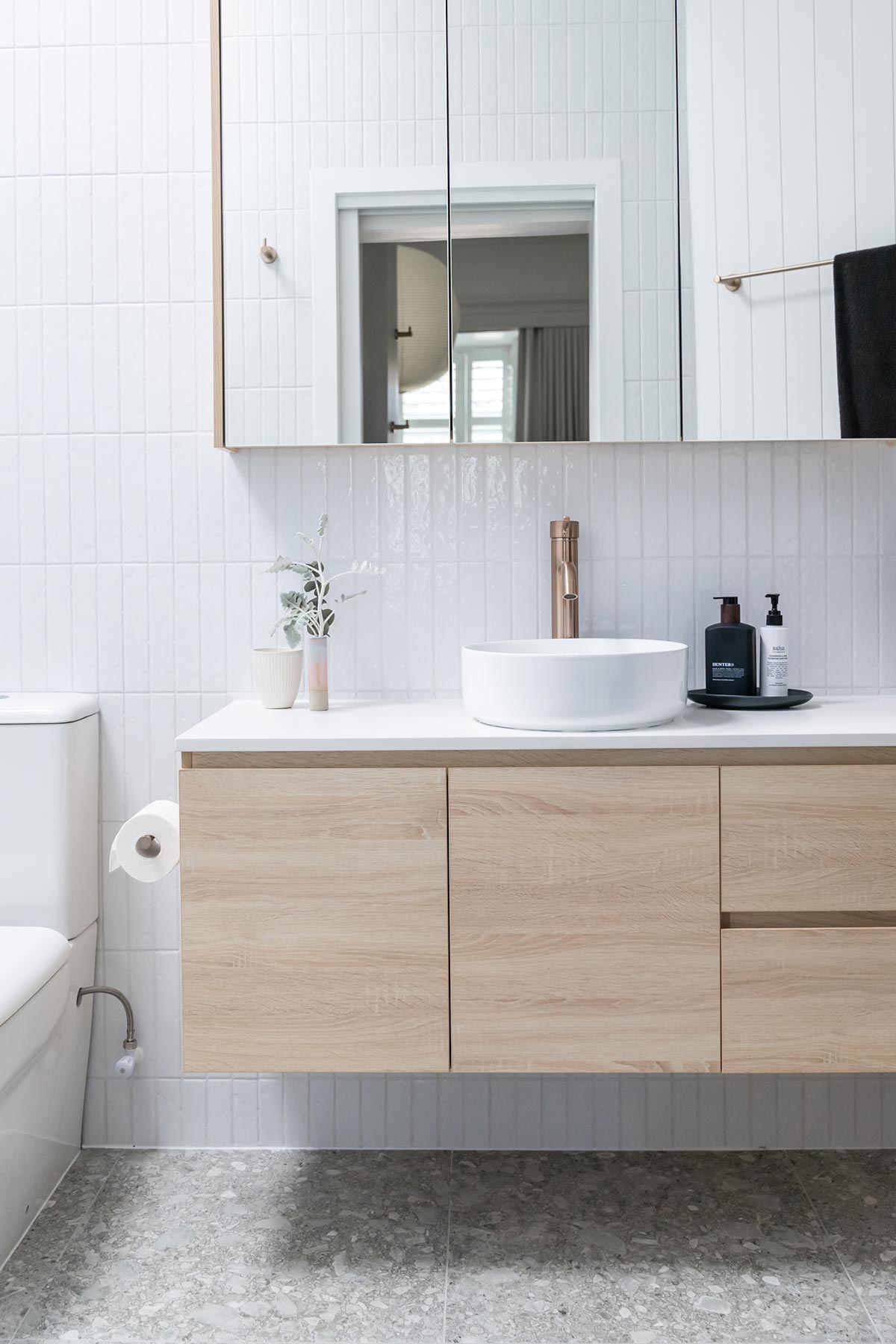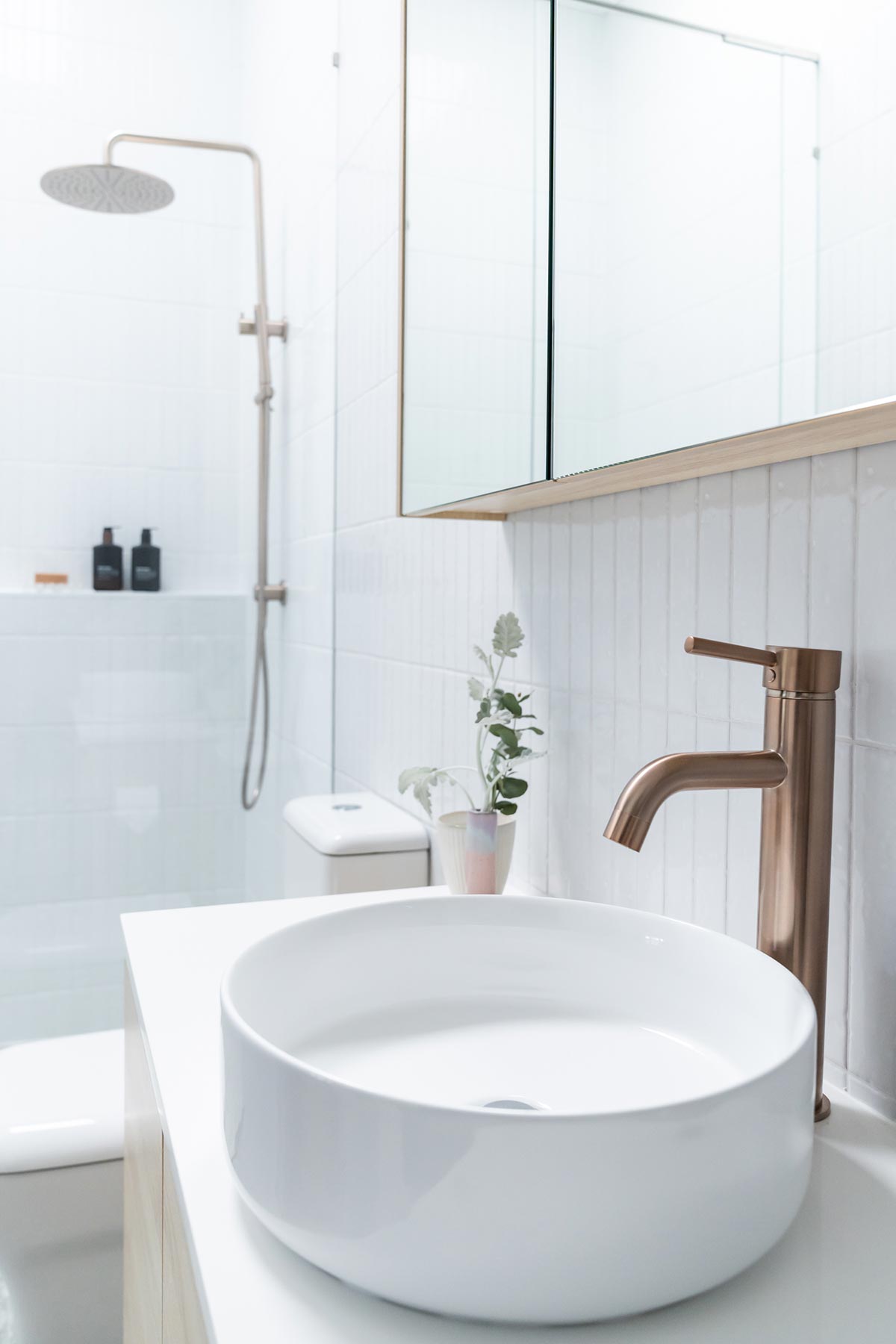 Mix and match
Again, there's no rule as to how many tile combinations you can fit in your bathroom. However, do note that different tile sizes, colour, finish, and texture produce different aesthetics and having more than 3 of different kinds in one space will add to the complexity and will make the room feel more compact. An easy way to begin selecting is to pick one feature tile, something that you really love like an accent tile then use it as a starting point for the other tiles that you'll choose for the bathroom. Using one or two different tiles will allow you to create a sleek and clean look.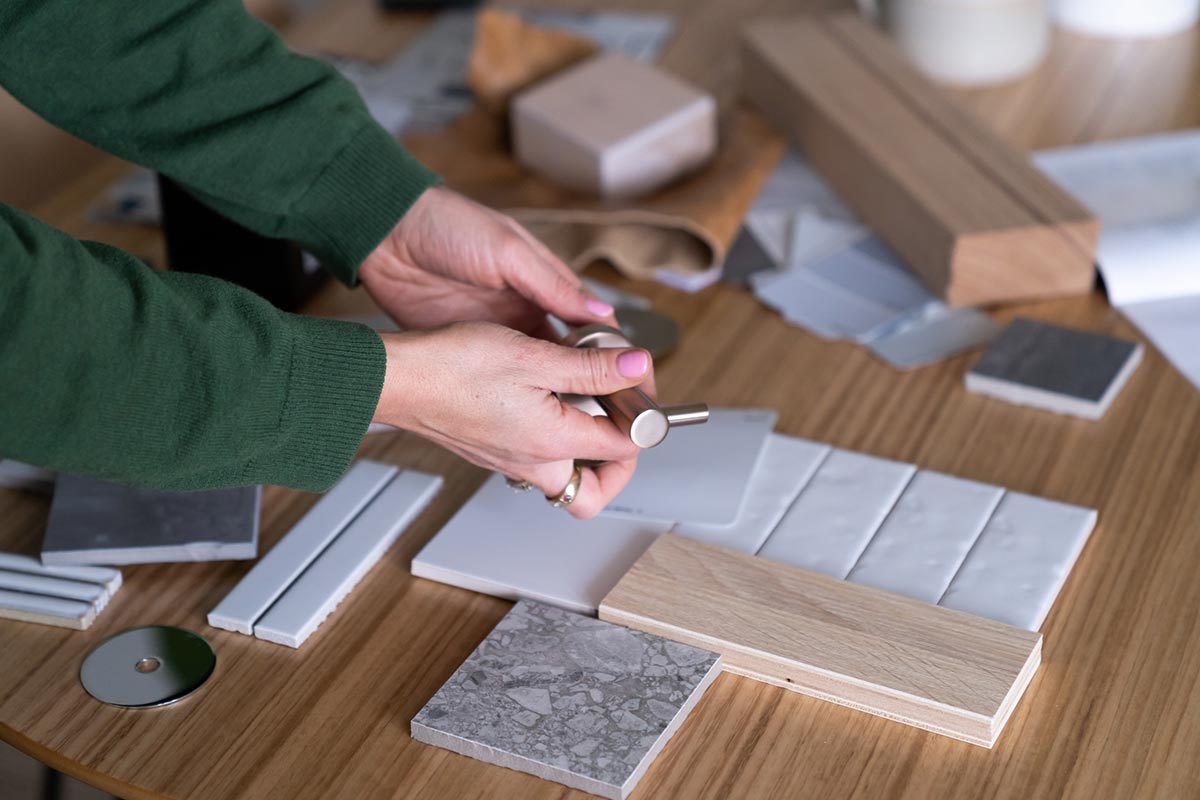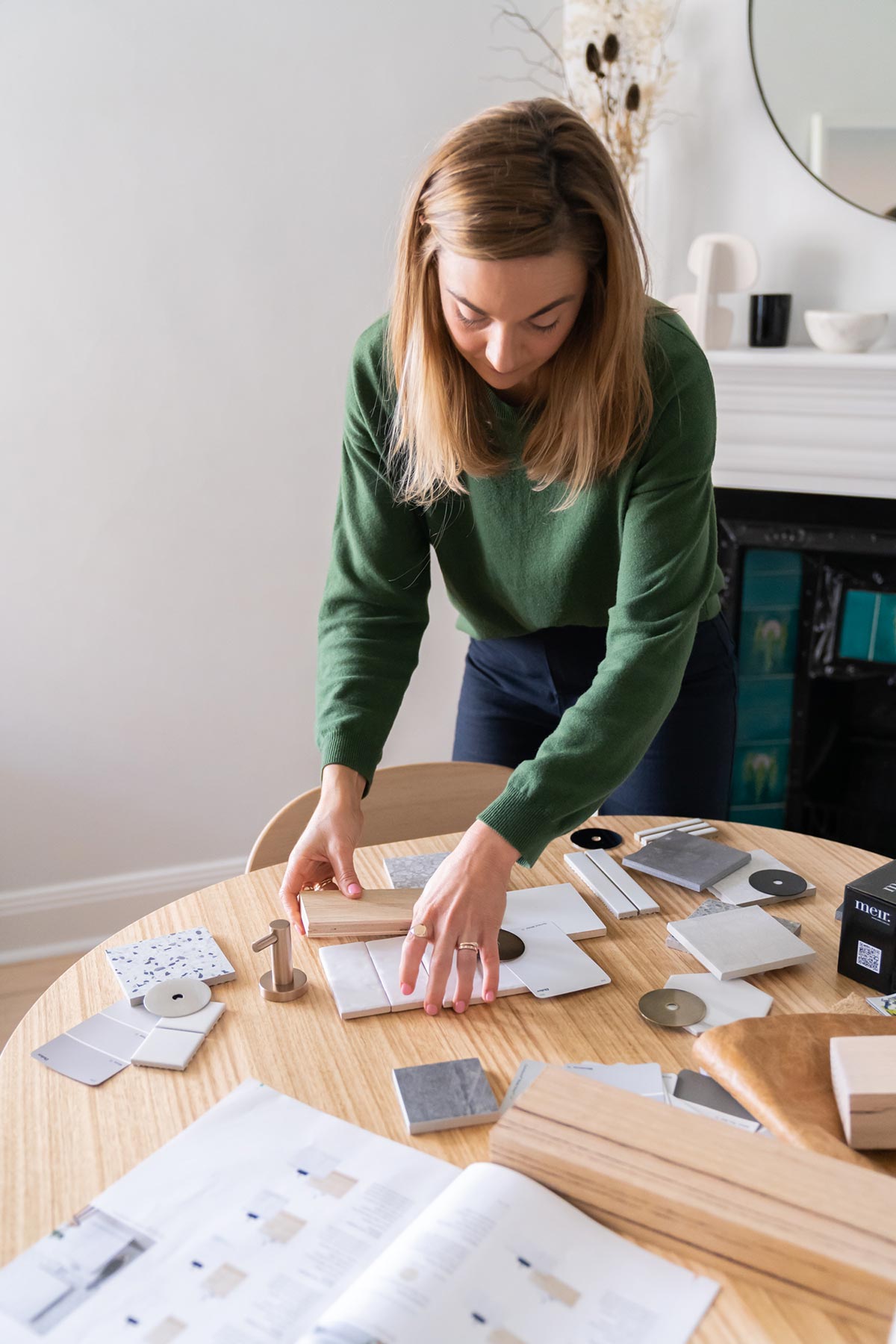 Just looking at your choices on the shelf of a tile shop or in an online catalogue, it can be quite difficult to tell what kind of tile will work in your bathroom. It makes total sense to request for samples to see them in situ so you can mix and match everything seamlessly.
Hope that helps! Remember, this is just a guideline. Don't be afraid to break the rules a little bit. For more information on our Ensuite Makeover, watch the full video where we show the whole renovation process from start to finish.
Styling by Lucy Glade-Wright
Photography by Jonno Rodd