With 14 years of residential and commercial commissions to her name, Sharron Tancred is all about breaking the rules on how we create, buy and use art. Through Tailored Artworks and The Mural Shop, she fosters positive connections between people and spaces nationwide. A Brisbane based artist, Sharron draws on universal themes of nature, water, sunsets, light, freedom and love for custom hand painted murals and impactful design finishes available on demand through her online shop. She's passionate about linking beauty and relevance, which extends to her work improving the lives of our elderly through purposeful art installations for aged care facilities. We took some time out with Sharron to learn more about her story…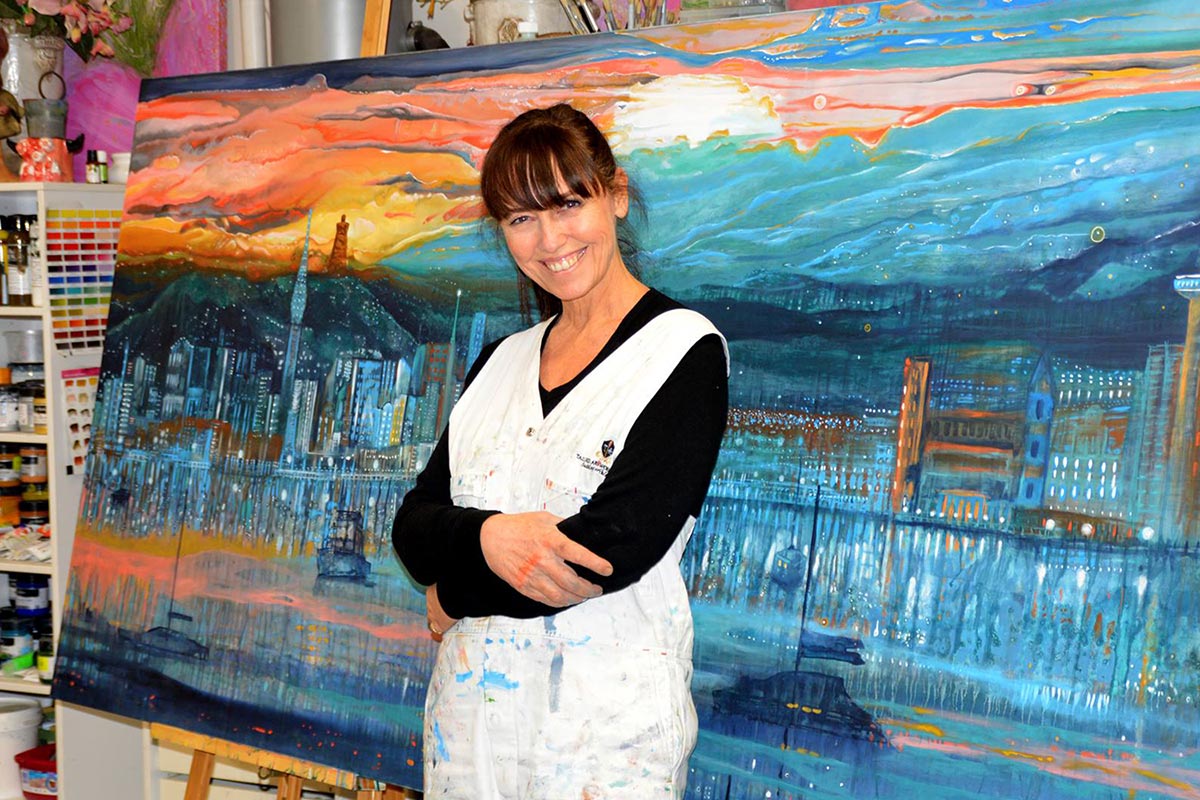 George Takes Twelve
1. Pleasantries first… Tell us about who you are and what you do?
I'm Sharron Tancred, an artist, illustrator, graphic designer and interior decorator. In my business Tailored Artworks, I work on art inspired home renovations and install dementia exit diversion murals in aged care facilities.
In The Mural Shop, I offer artful design finishes online for kitchen splashbacks, indoor/outdoor and bathroom murals for DIY home renovators, architects, interior designers and aged care companies. There are all sorts of ways to put more art into built environments!
2. When I was growing up I wanted to be….
I wanted to be a writer or an explorer. By grade eight, I decided I wanted to be a creative, maybe an art teacher. I researched the heck out of university courses and went into illustration. So I knew pretty early on where my talents lay.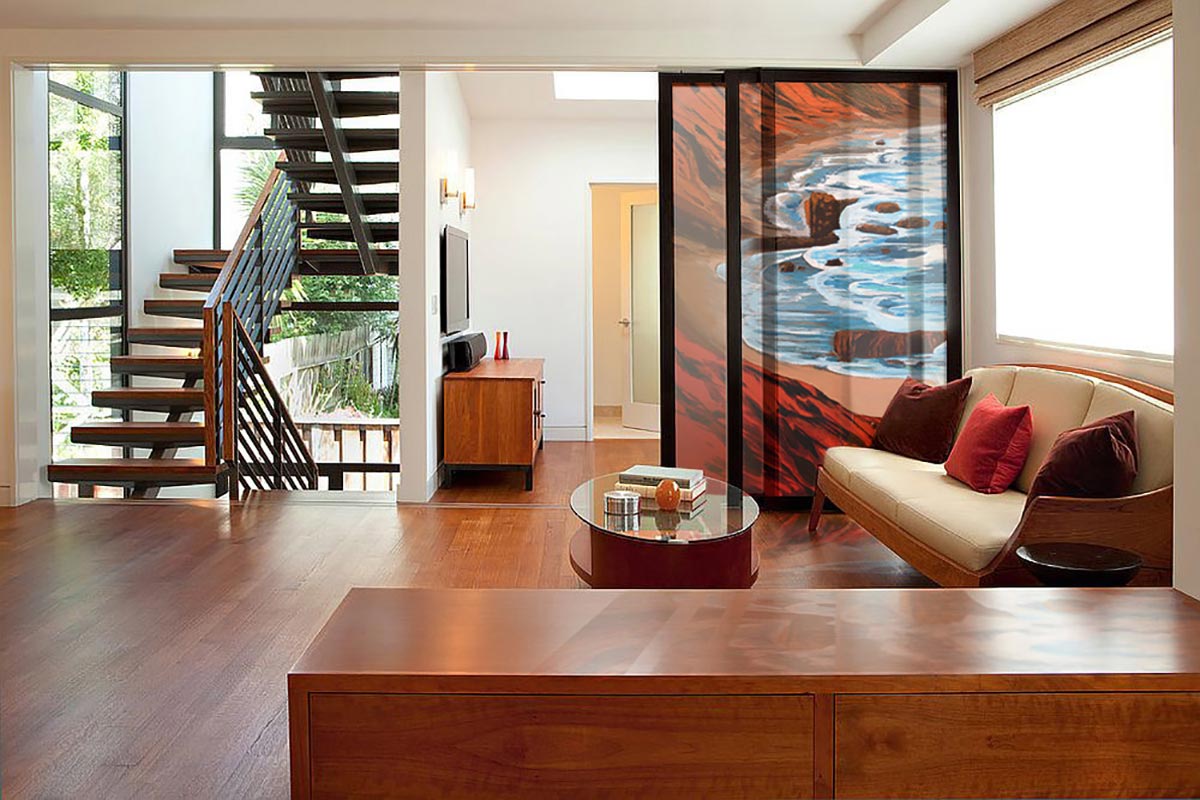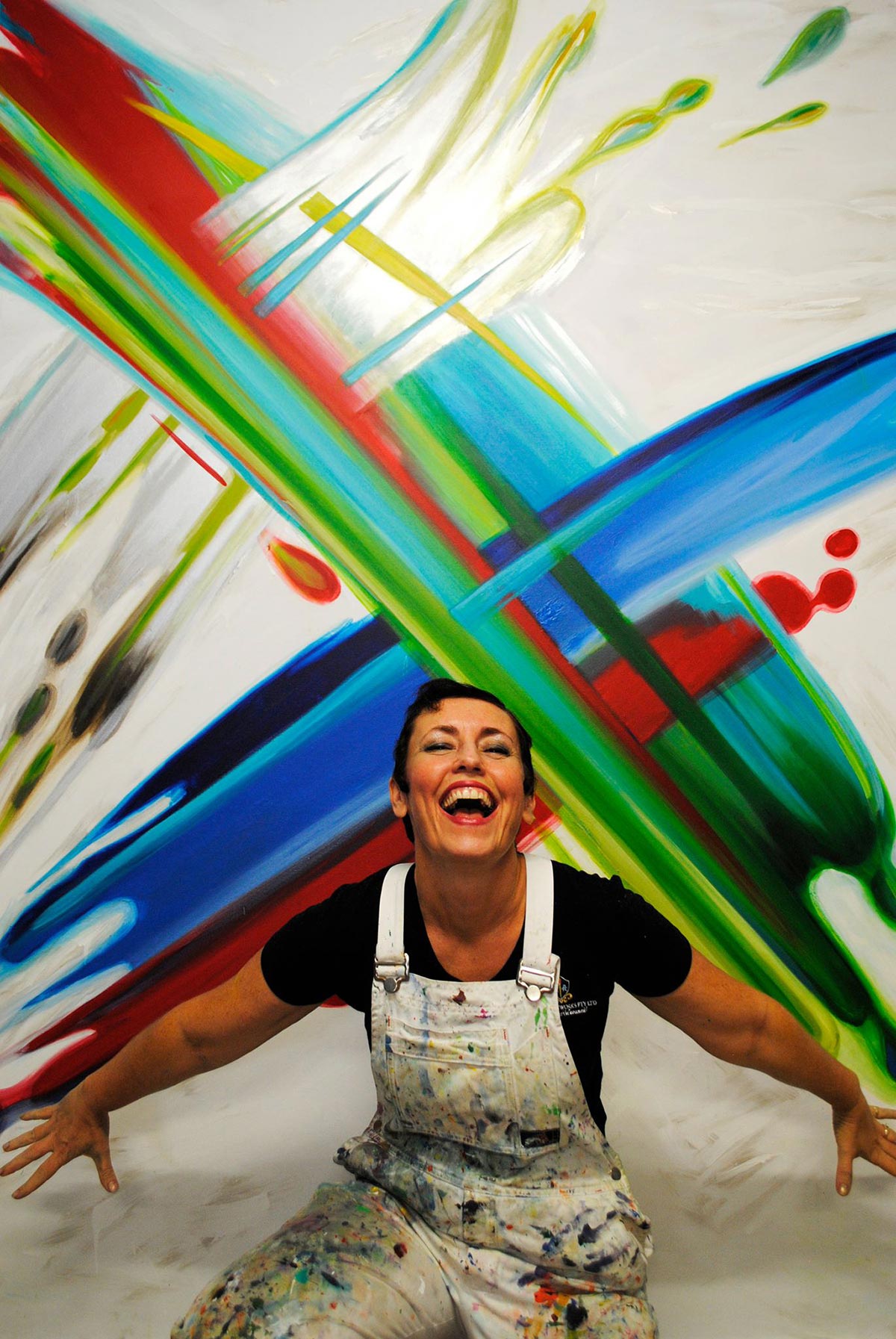 3. What is the best piece of advice you've ever received?
Watch out for the dream stealers – the people who tell you that you're not good enough, that it's not doable and you'll never get there. That advice resonated with me and got me through some dark times, especially being dyslexic and dealing with negativity I had in my life. Added to this, the daunting mountains of work and technology my goals involved. I had to watch that I didn't become my own dream stealer! Having a creative career is richly rewarding if you have the passion and the courage to stay at it.
4. What is your favourite way to get the creative juices flowing?
For painting in the studio, it's music. I like to get all my office admin done by 10am and then throw on some music – whatever matches the vibe of what I have to paint. I do a little dance to get my body loosened up and into it.
For design time, I use conversation and mind-mapping techniques with my clients to get the creative faucet turned on full blast. I thrive on a challenge.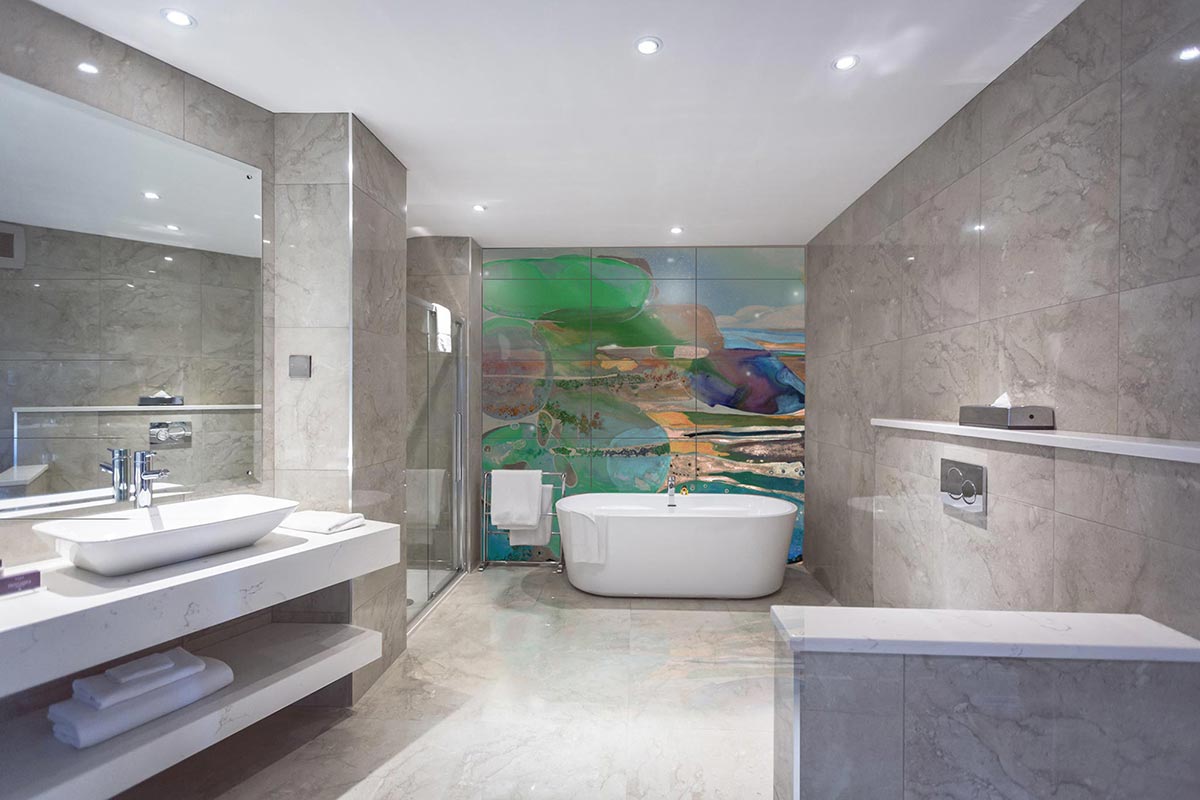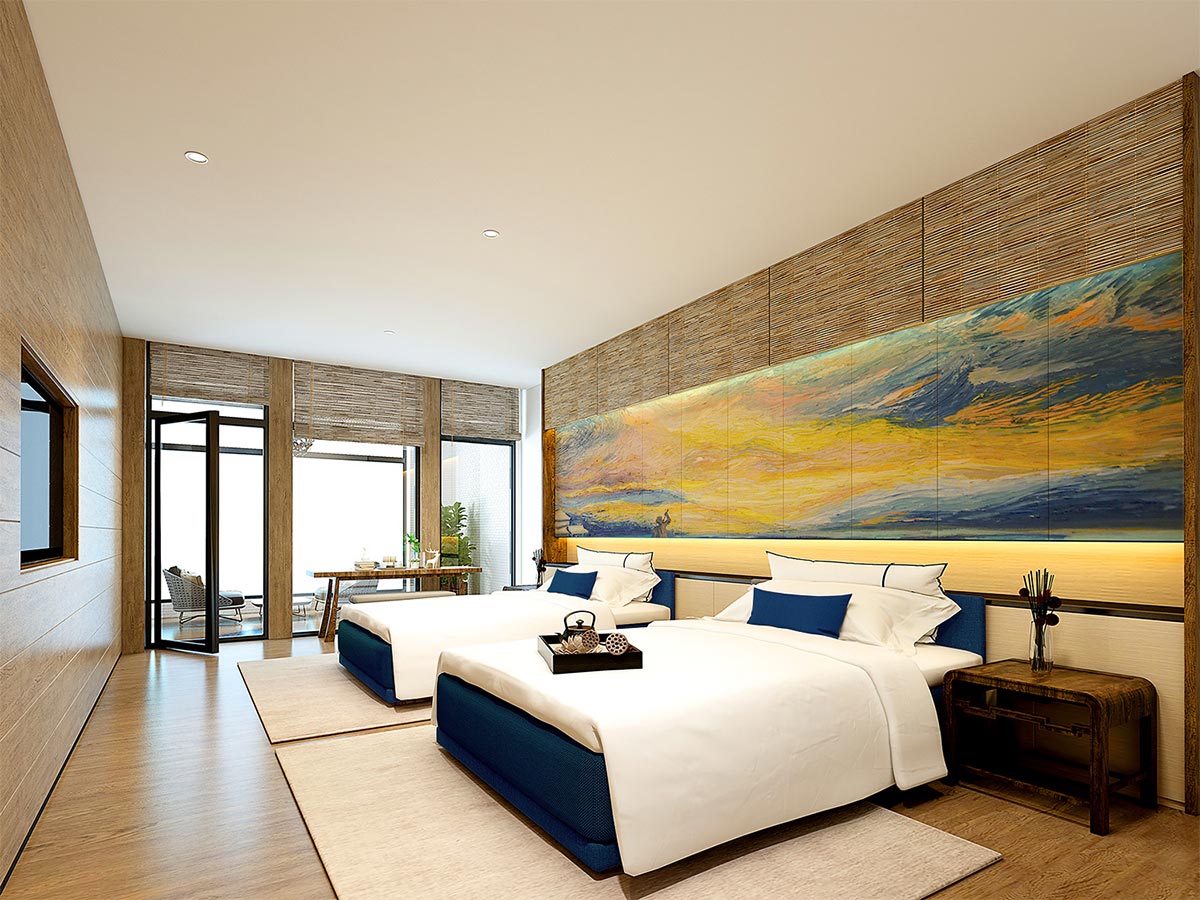 5. What does your average work day look like?
Running two companies, I'm in the office as early as 3am and finishing at 4.30pm. There are murals to hand-paint, artworks to design, marketing, blogging, accounts, phone calls, research and delegating to staff in the USA, Mexico, Philippines, Australia and India. I work hard and flat out.
6. If you could invite any five celebrities to dinner, who's dining?
Robin Williams, Donald Trump, Bill Gates, Shaynna Blaze and Dr Eric Berg. Should be a very interesting dinner conversation.
7. What was the last rule you broke?
Don't spread yourself too thin! Sticking to that rule stops you from going after big dreams.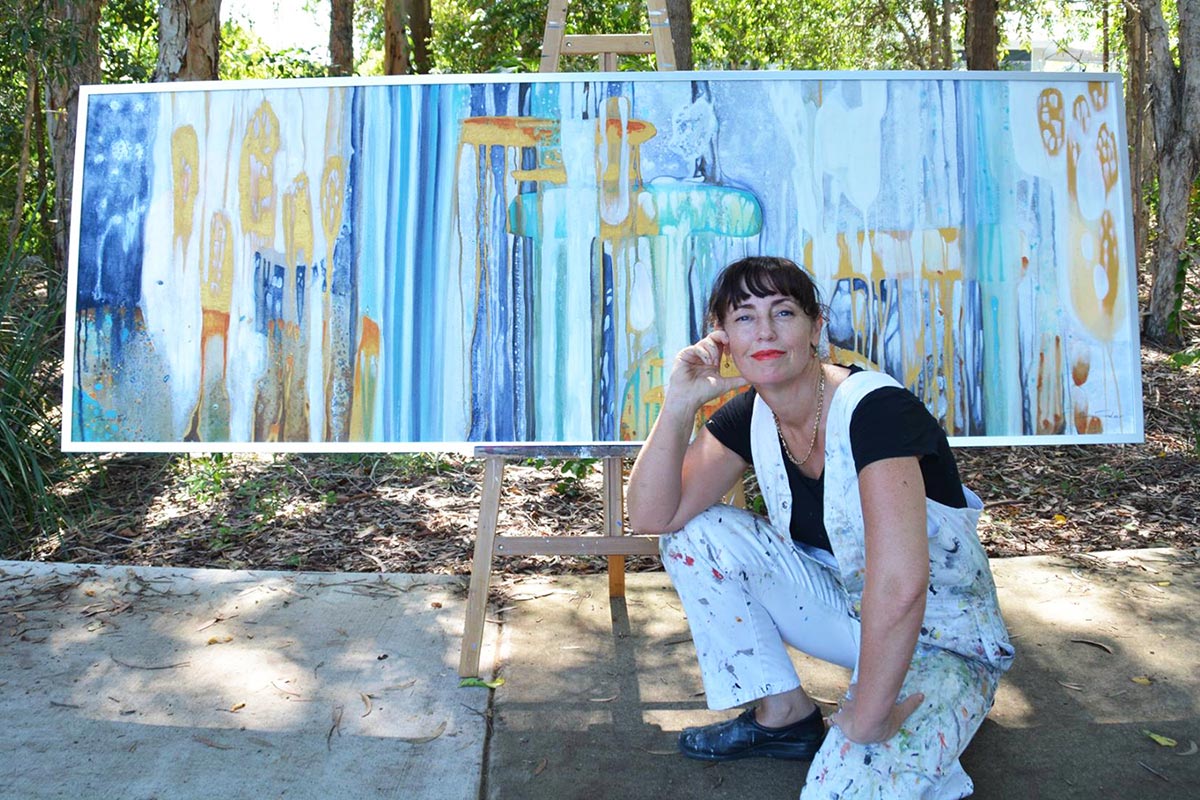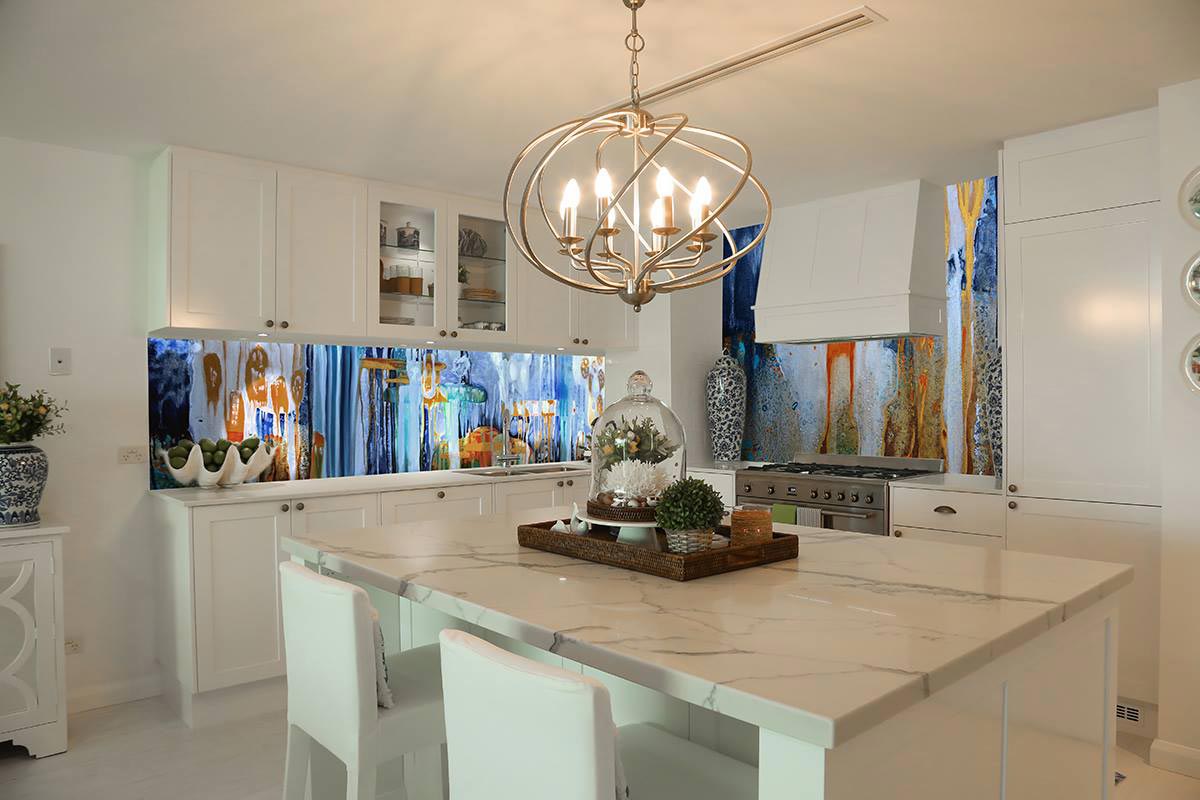 8. What's one thing people may not know about you?
In my former married life I partied across 52 countries throughout Europe, the Middle East, Americas and Polynesia. When I finally came home, I experienced culture shock. Australia is so clean and open in comparison to the rest of the world. We have it very lucky here.
9. What was the last movie you saw and was it any good?
Recently I watched Inside Bill's Brain: Decoding Bill Gates – which was excellent! I love biographical films.
10. You've got a week off… where are you headed?
A quiet Australian beach resort, house or shack. I'd love to go to the Daintree. A swim-up bar, a rainforest to trek in…yes, please.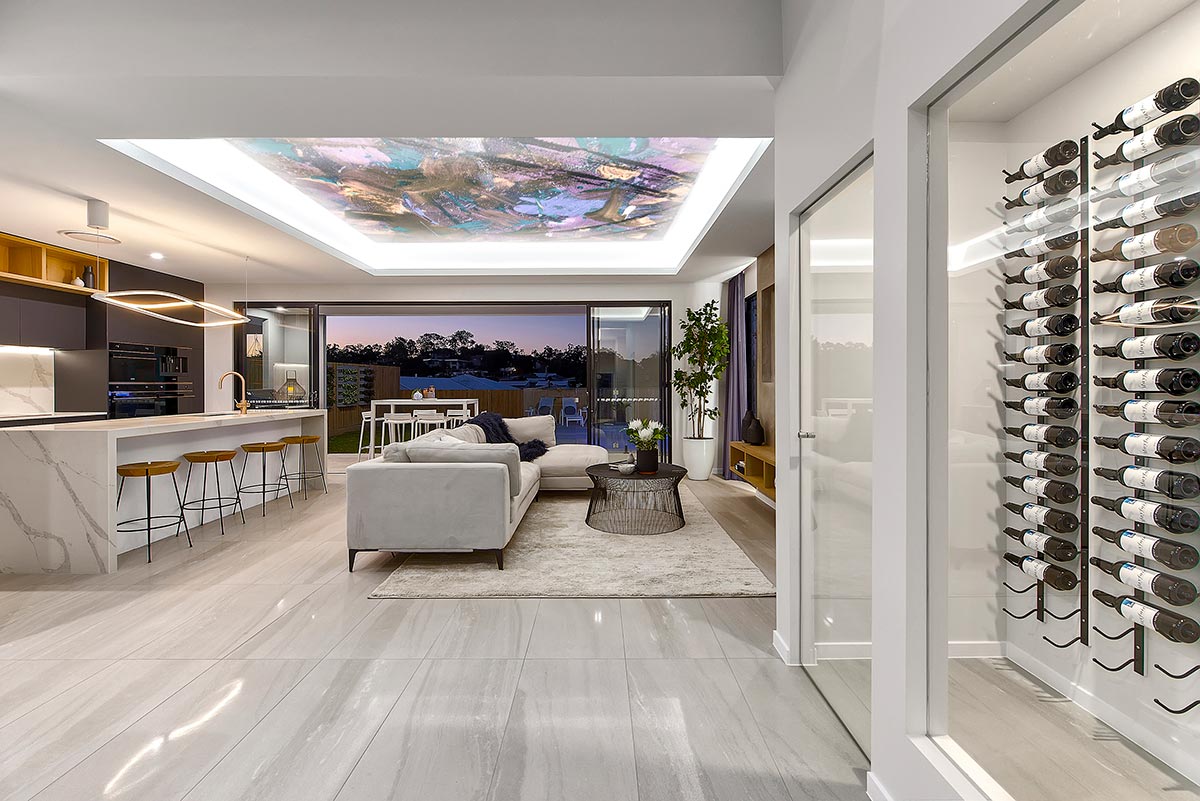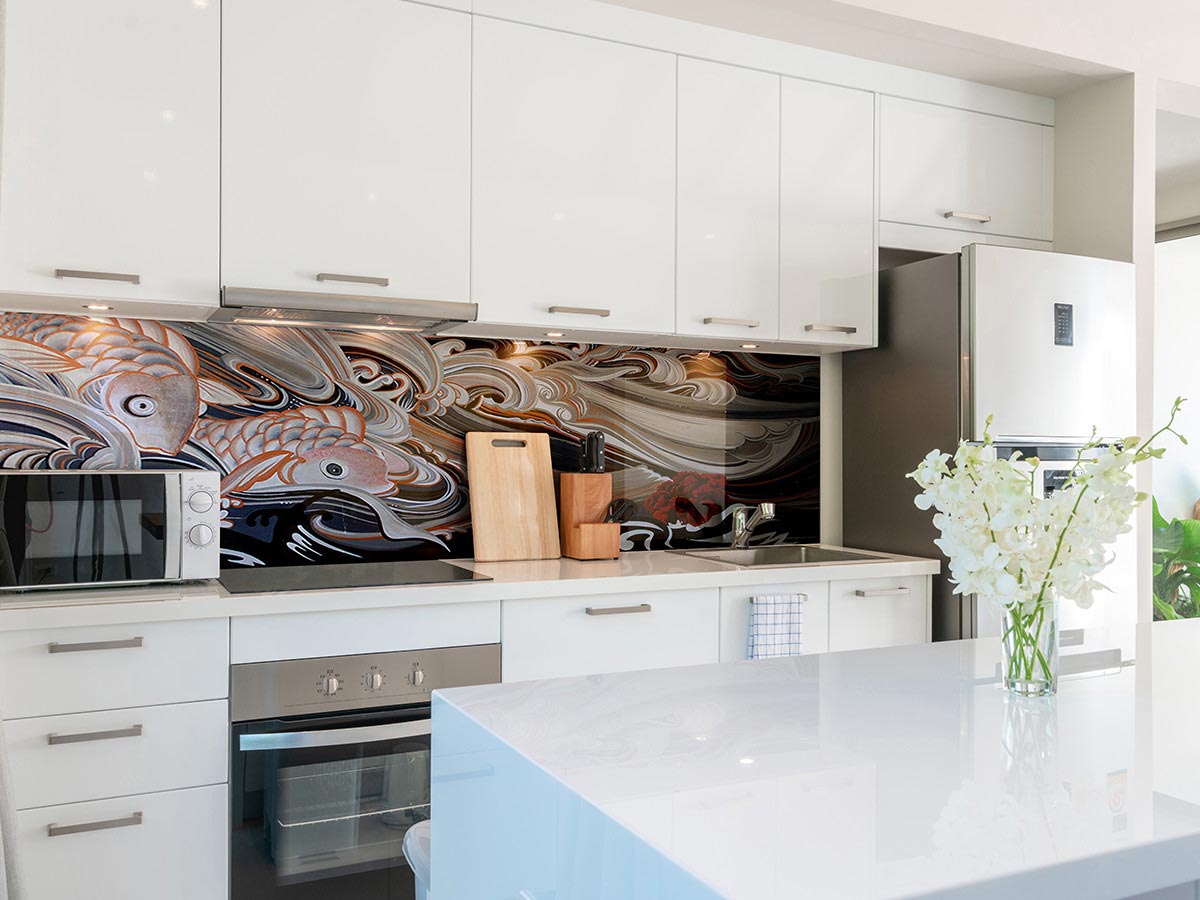 11. What's your favourite project/design so far and why?
Creating The Mural Shop, as it's the culmination of my life's work to date. My goal is to help architects, designers and builders create spaces that their clients truly connect with through art and colour psychology, whether it's being built into their home, a corporate space or an aged care facility.
12. What's next for you? Any exciting new projects in the pipeline…
Yes! I'm in the process of establishing an academy to introduce artists to the Tailored Artworks method of combining beauty and relevance. One of my first courses will teach people how to create dementia exit diversion murals. We're currently seeking sponsors with interests in aged care, dementia and education for this exciting project that will help vulnerable members of the community, as well as develop and engage local artists.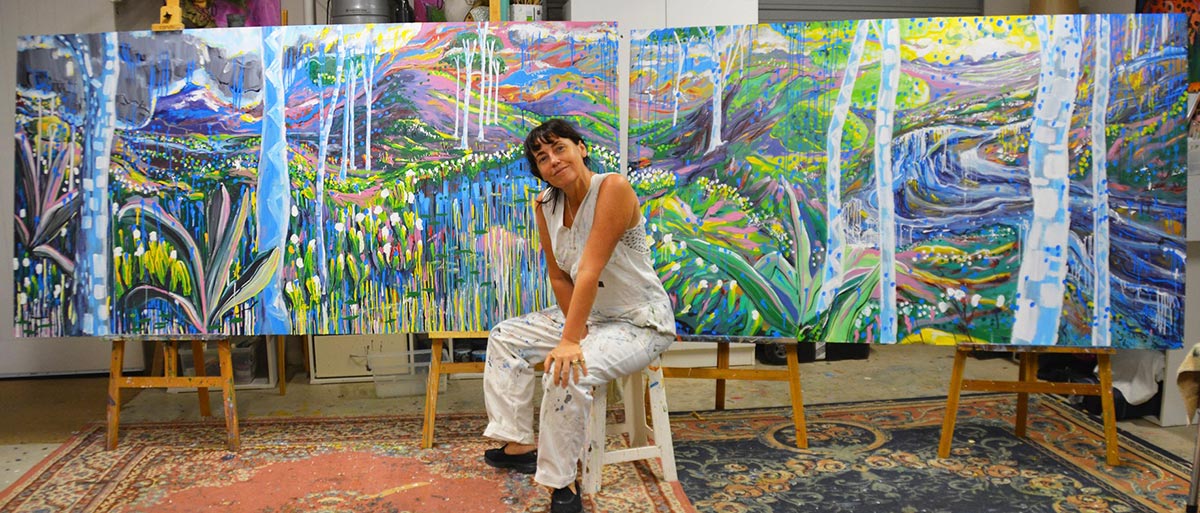 Meet the Maker Radio
'Sharron Tancred's Beats'
"I love the first six songs because they express how I like to see myself and who I want to be.
The last four songs are in memory of my brother who suicided and other people who have been hurt by injustice. They remind me that pain is the contrast in life that helps us to truly appreciate joy.." – Sharron
Where to find her
Name: Sharron Tancred
Business Names: Tailored Artworks & The Mural Shop
Job Title: Managing Director
Website: www.tailoredartworks.com.au & www.themuralshop.online
Instagram: @tailoredartworks
Facebook: Tailored Artworks & The Mural Shop