This inner city home in Brisbane is a project that takes strong cues from mid century design and the local subtropical climate. Dubbed as Hendra House, this beautiful contemporary home designed by Hive Architecture acknowledges the traditional Queenslander and character of the suburb. The brief was to create a modern home that could accommodate a growing family, make the most of the climate and sit comfortably in with the surrounding homes in the area. Come on in and let's take a closer look…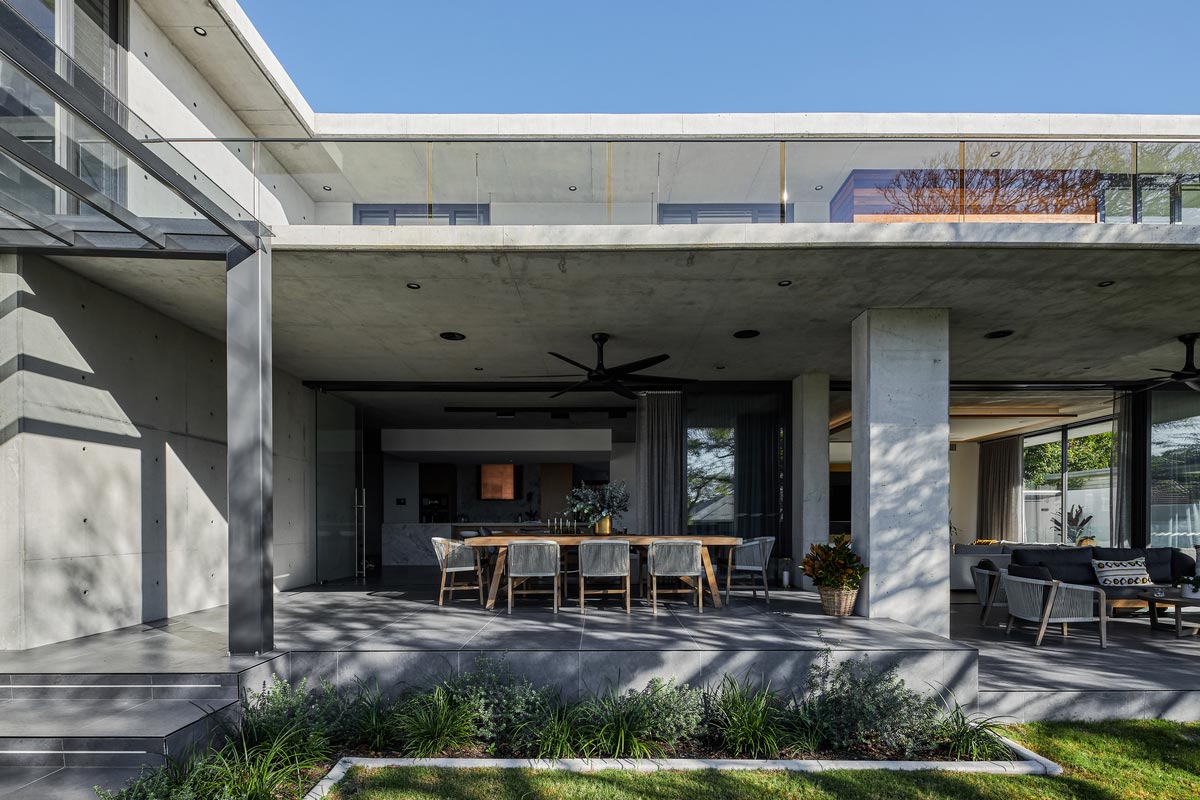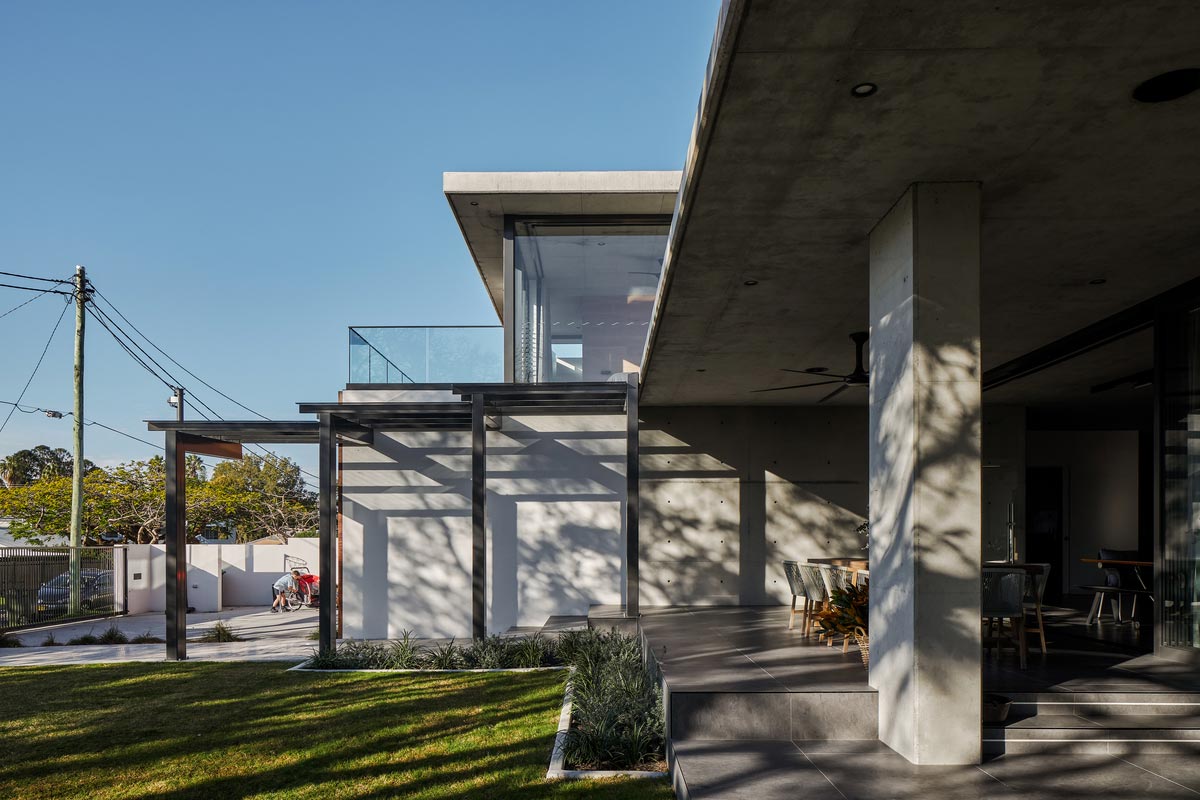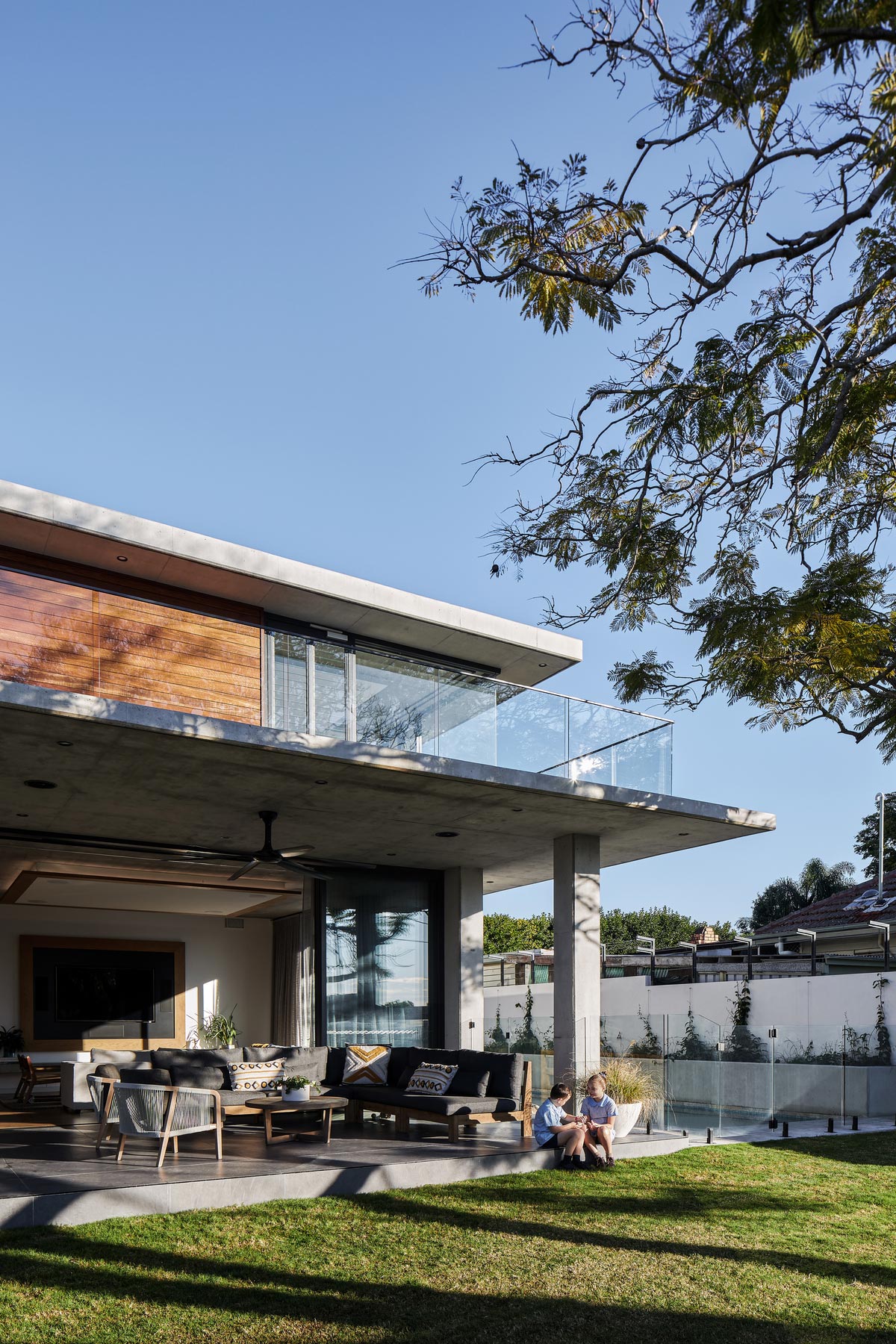 "The L shaped plan forms a direct connection to the North East corner of the yard opening the entire lower and upper levels to the sun and local summer breezes. The beautiful Jacaranda tree positioned in the front yard also inspired height and volume to the home and afforded the ability to open to the façade street whilst maintaining a comfortable level of privacy." – Hive Architecture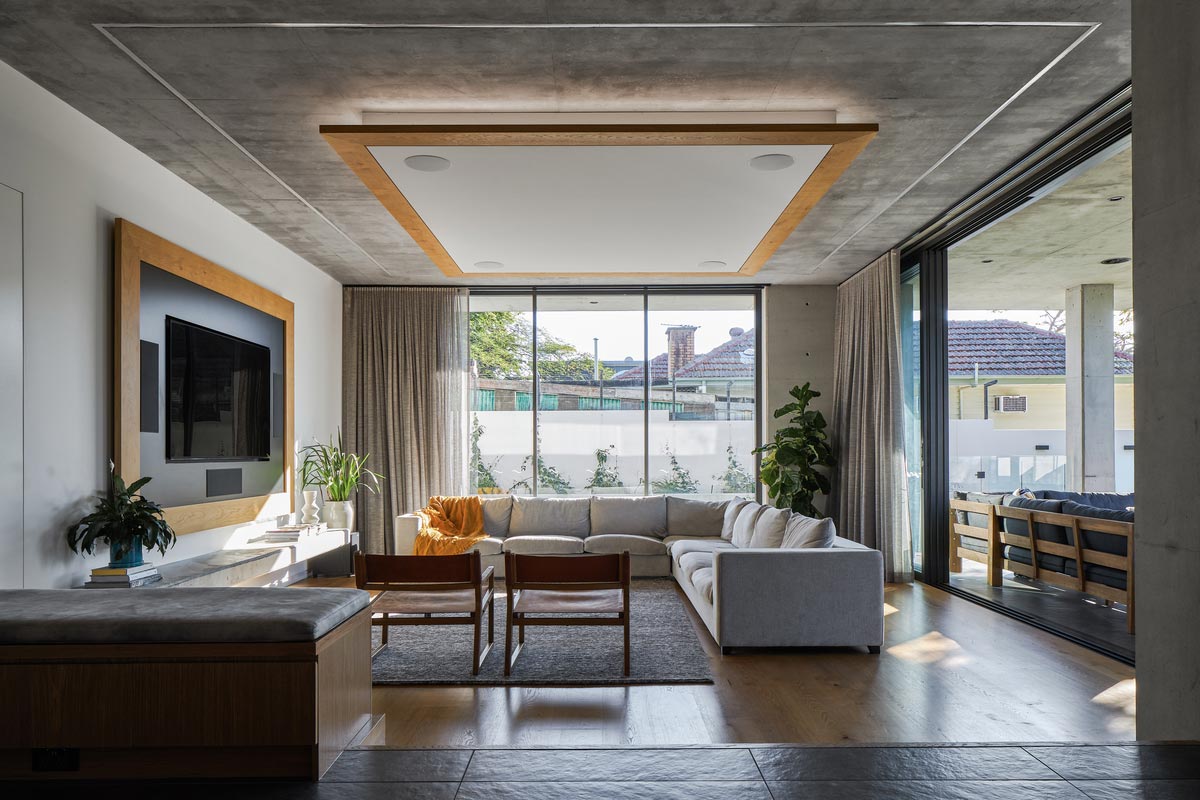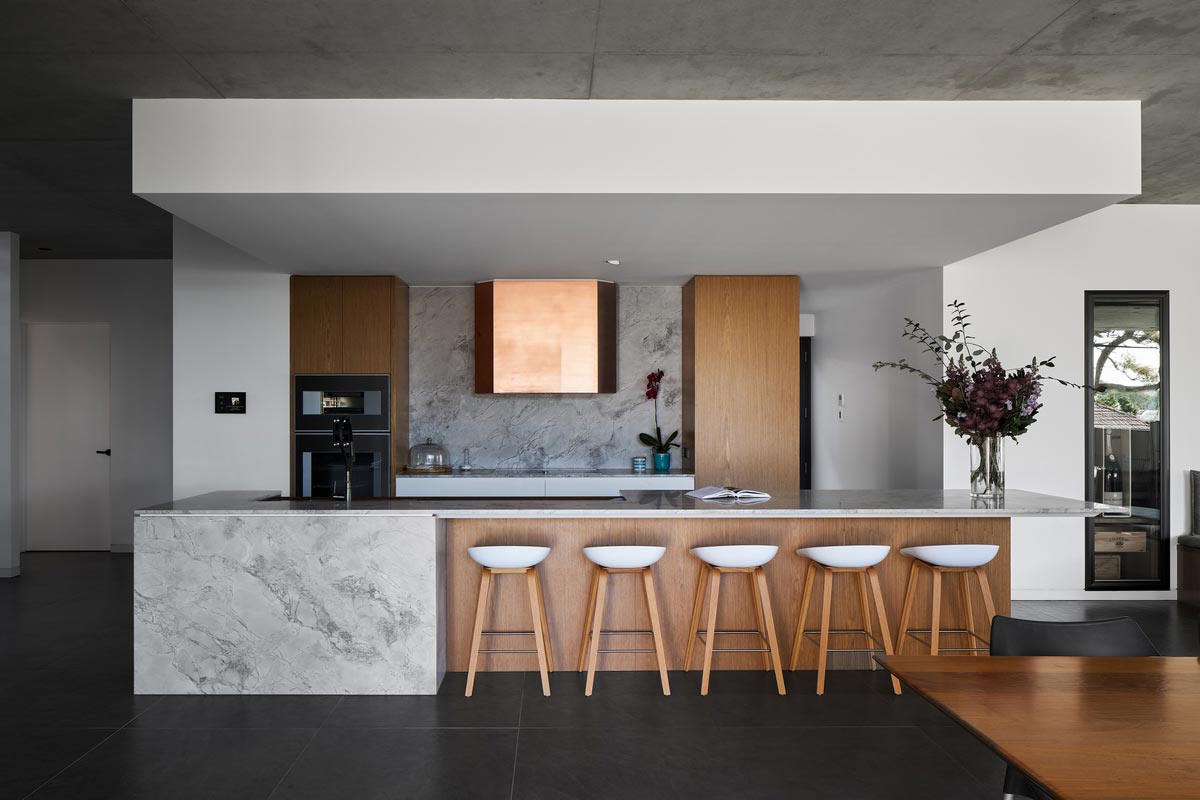 The interior finishes draw on the individual textures of the materials employed, and detail is careful and clean but controlled. Natural, raw materials with subtle finish provide a healthy indoor environment that is comfortable year-round. The interior scheme reflects that of a truly contemporary home and is light, relaxed, and embraces the essential elements of sustainability to create the essence of harmonious living.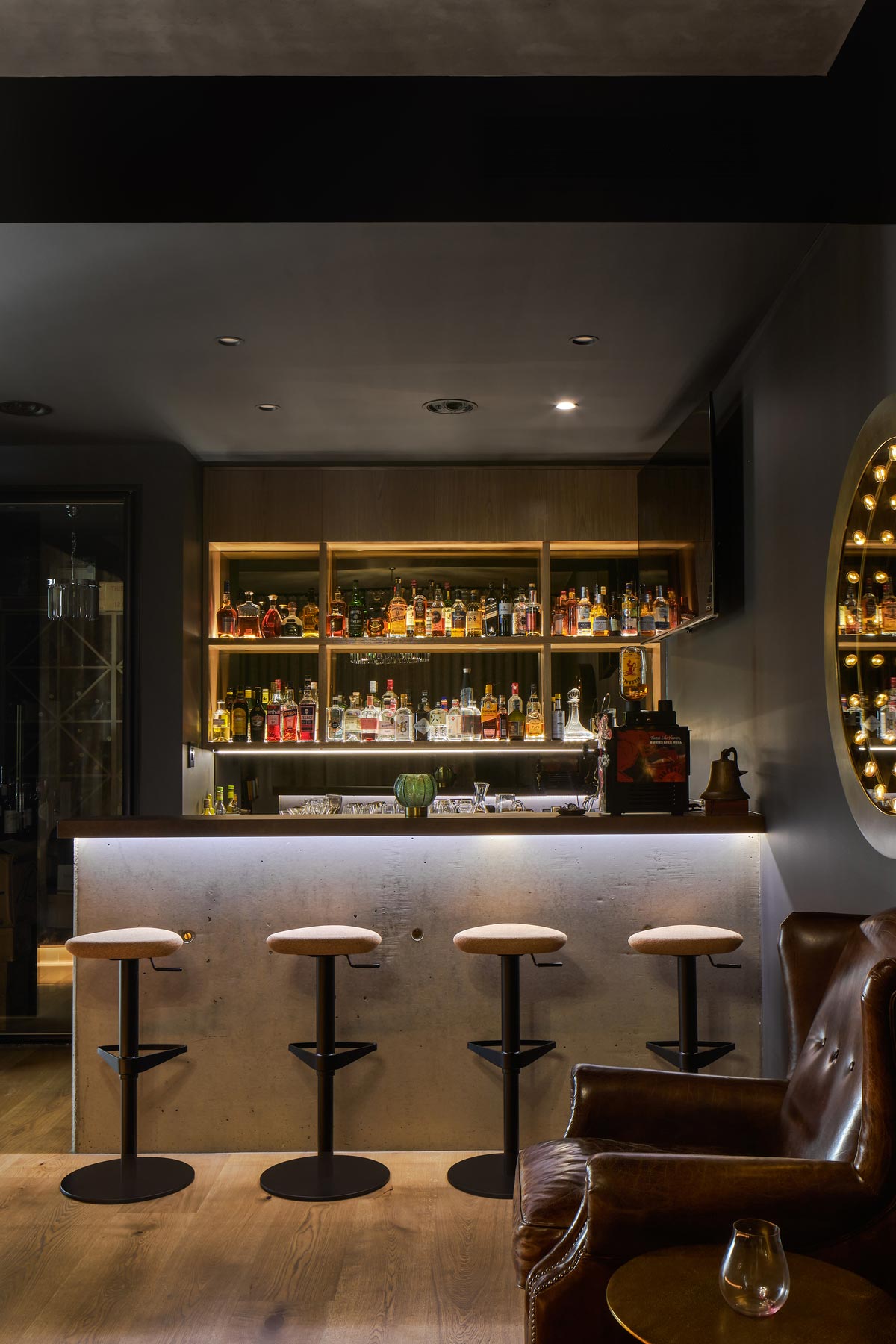 "The open plan works to support a home for a growing family which can close down for more intimate evenings and open up to 'full party mode' and accommodate entertaining across both the lower and upper levels. A large concrete balcony serves to expand the upper floor plan and provide a deep overhang to protect the lower level areas." – Hive Architecture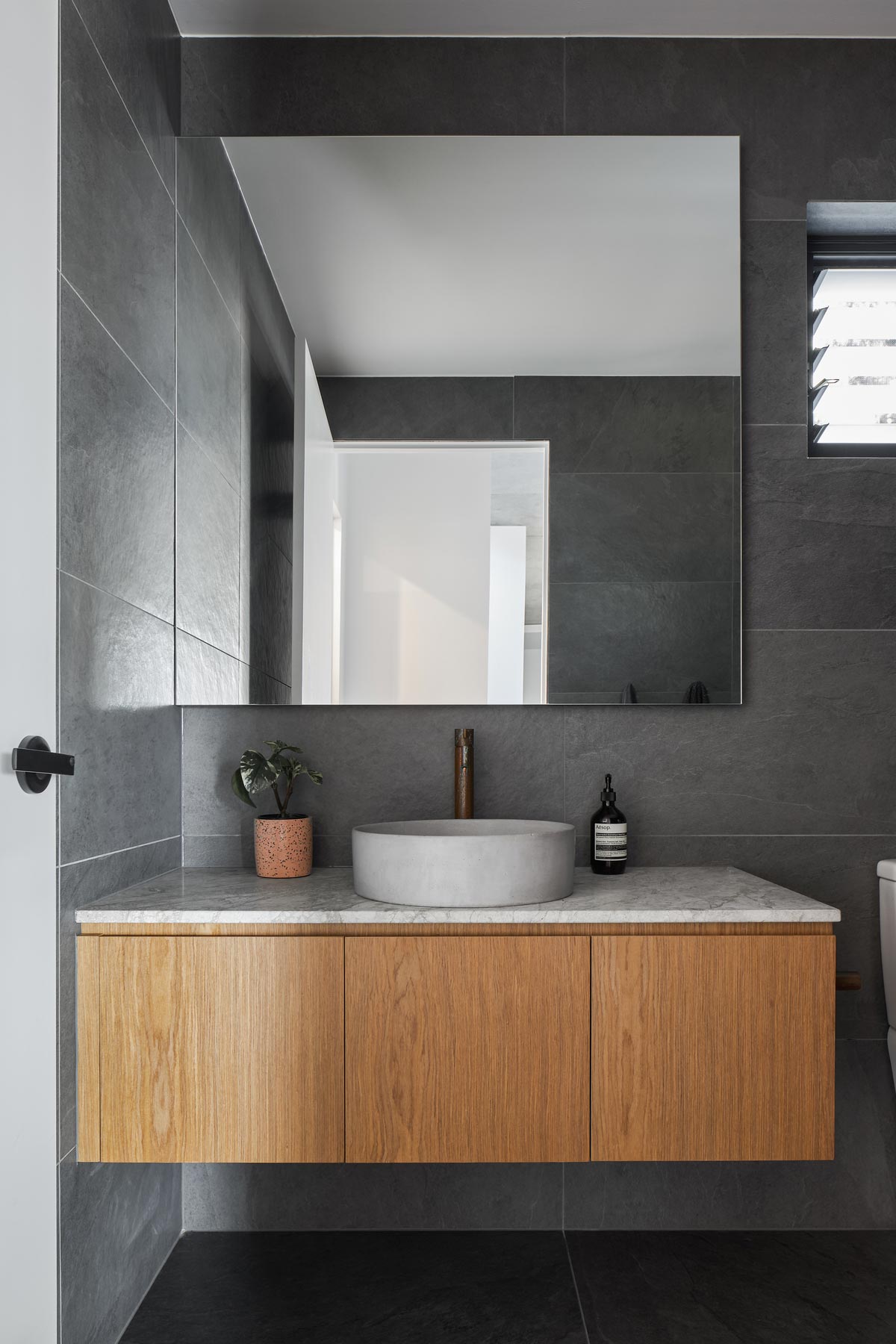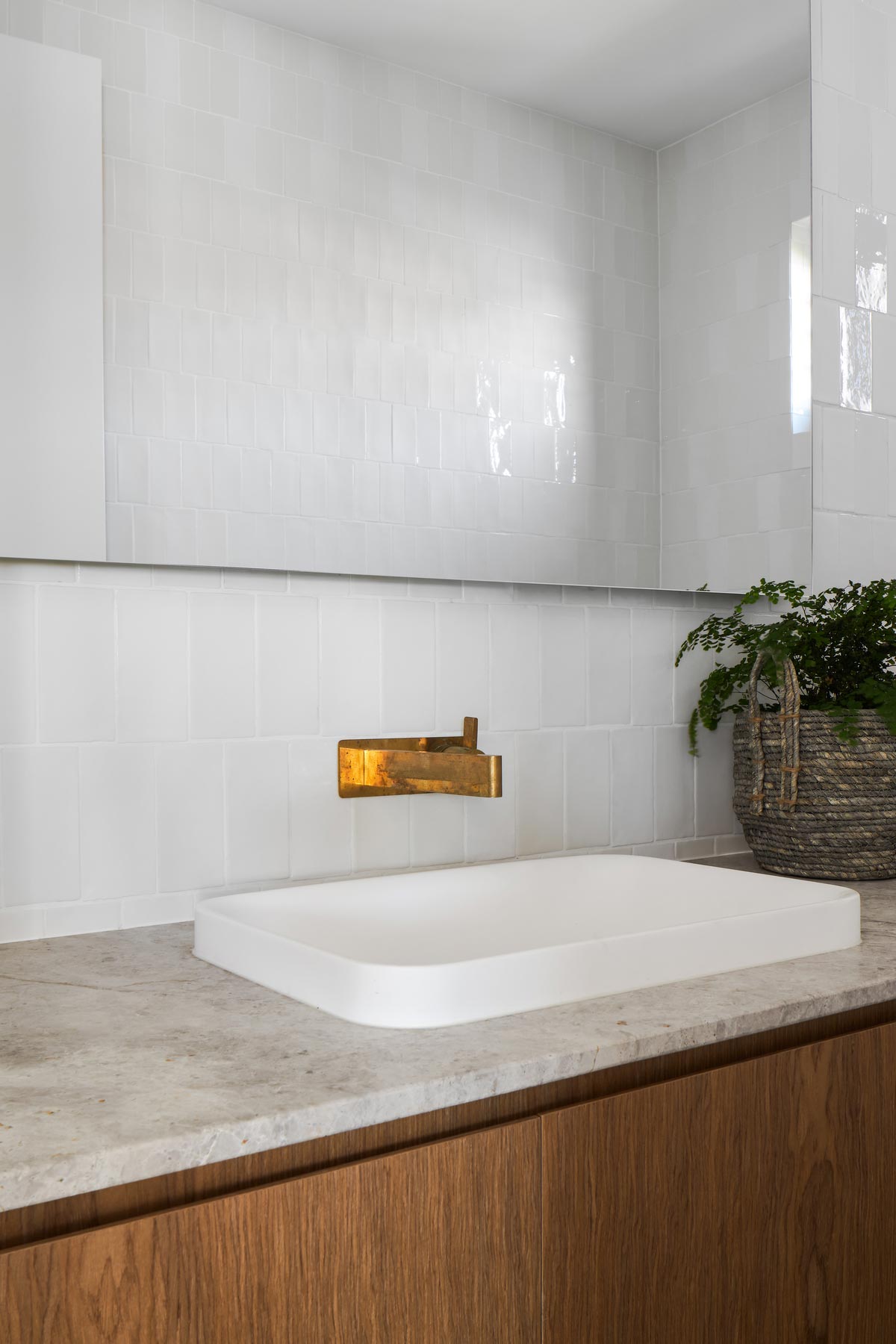 The overall composition is a response to the goal of creating a considered and practical family home, that can also focus on entertaining. Most of the areas feature a direct relationship to the outdoors which also allows a stream of natural light to the spaces while maintaining a sense of privacy. Kudos to Hive Architecture for designing a home that seamlessly connects indoor and outdoor living!
Project: Hendra House
Interior Design: Hive Architecture
Location: Brisbane, Australia
Type: New Build
Photography: Andy MacPherson