Are you one of those people that simply scrunches your fitted sheet into a ball and stuffs it into the back of your cupboard? Sorry my friend, you're doing it wrong… This is how to fold a fitted sheet.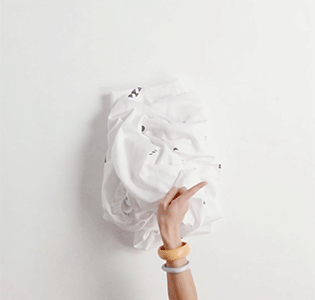 There is a wonderful world out there, a world where elasticated fitted sheets sit pretty and square. What's that you say? You think we're messing with you? Trust us, we never joke when it comes to bedlinen 🙂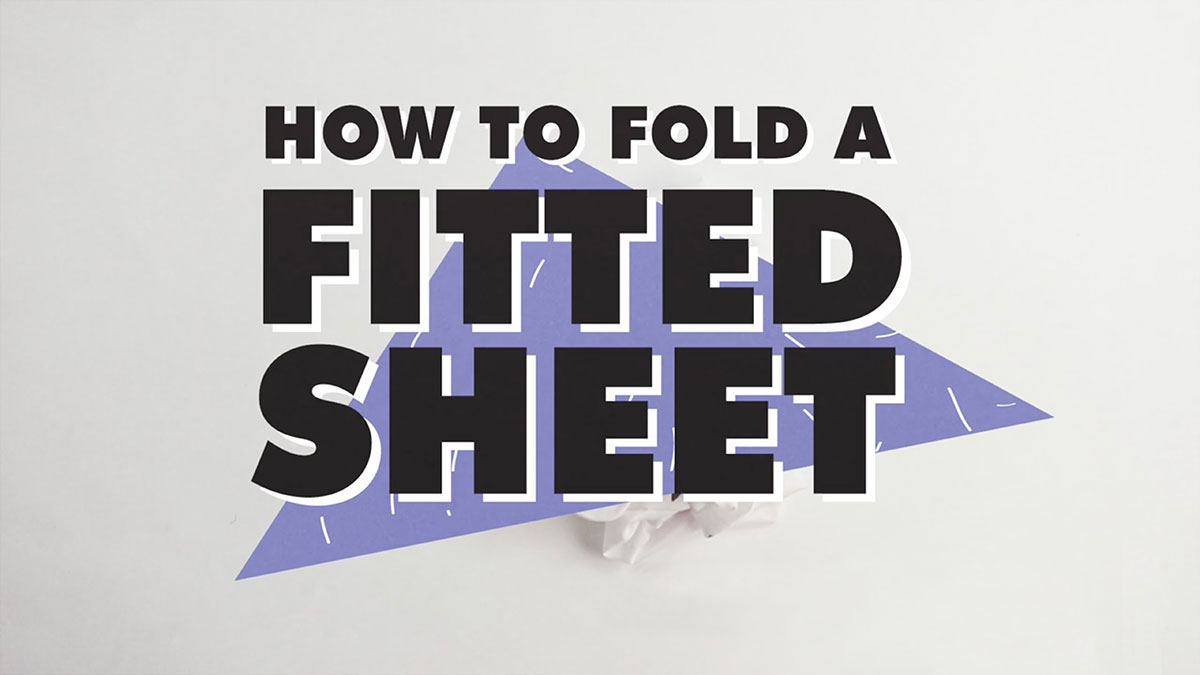 Those pesky fitted sheets… You wash them, you dry them but you have no idea how to fold them. The struggle is real we know, that's why we're here to help. We took some time out to put together an 80s inspired 'How to Fold a Fitted Sheet' instructional video. Why the 80's? Because the 80's were awesome* and that's the only reason you really need.
Our Hunting for George co-founder Jo Harris kindly accepted (had no choice) to be our Fitted Sheet Wrangler. She breaks down every step by step involved in folding the perfect fitted sheet – simply and easily. You can follow along by watching the video above. It's 2 minutes of your life that you (and your cupboard space) will cherish. Otherwise follow our step by step guide below for more information.
Get ready folks. This is about to change your life…

Step One: Turn the fitted sheet inside out. Hold the fitted sheet lengthwise by placing your fingers in both corners (with the correct side of the fitted sheet facing towards your body).

Step Two: Once you have your fingers holding both corners, fold Corner 1 over Corner 2 by 'pinching and folding'.

Step Three: Continue to pinch and hold Corner 1 and 2 together. Then slide your other hand down the seam and find Corner 3. Take hold of Corner 3 and tuck it in with Corner 1 and Corner 2.

Step Four: Continue to pinch and hold Corner 1, 2 and 3 together. Slide your hand down the remaining seam and find Corner 4. Take hold of Corner 4 and tuck it in, so all 4 corners are together.

Step Five: Whilst holding onto all 4 corners, with your spare hand straighten the two loose, hooped edges and stretch out.

Step Six: Find a flat surface to lay the fitted sheet on. Once the fitted sheet is sitting flat, fold into thirds (from the bottom first, then the top down)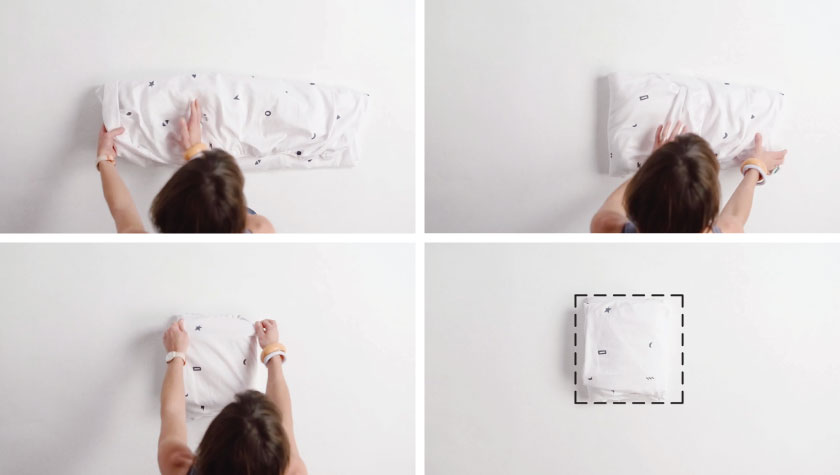 Step Seven: Fold in thirds again (from the left and then right) and TA-DAH! You have just folded a fitted sheet into a perfect square!
Feel good? It sure does! Seems Huey Lewis and the News were right after all this time… it's hip to be a square!
Need to get a closer look? Watch the How to Fold a Fitted Sheet step by step instructional video here.
Video Credits
Fitted Sheet: Pinata Party
Sheet Wrangler: Jo Harris
Film: Jason Retchford
Production and Video Edit: Jonno Rodd
Production, Video Edit and Graphics: Lucy Glade-Wright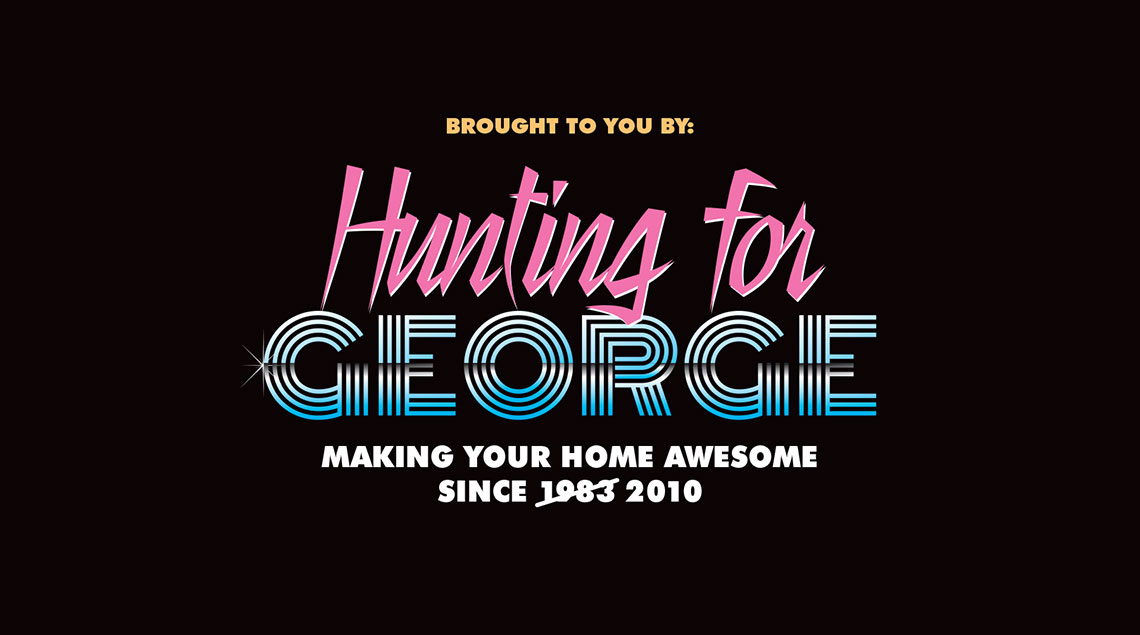 *Author side note: Weekend at Bernie's was the greatest thing to come out of the 1980's. Well that and Huey Lewis and the News, Hip to be a Square.