Blank walls big and small rejoice! An eclectic bunch, the Hunting for George art prints love hanging solo as much as they do in a big group. The more the merrier in fact. Have you seen the perfect print wall but not quite sure how to execute it in your own home? We break down how to create the perfect print wall into a few simple steps.
To celebrate the launch of our most recent collection of art prints, the 'Collector' series, we thought why not share the process we go through when putting together our epic print walls.
Step 1: Composition
Before hammers and nails start flying around, place your selection of prints on the floor to find a composition you like. If you're a visual type-A personality (which we can totally relate to), mapping out the prints can help you visualise how they'll fit into the space without committing to size and placement until you get it right. Take a photo of your layout to use as your guide.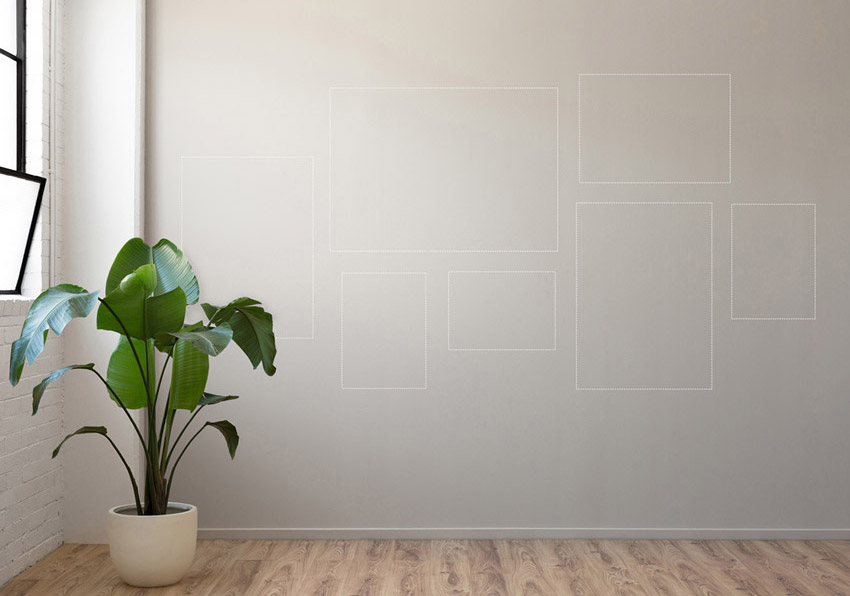 Step 2: Curate
Avoid choosing prints that are all the same, mix it up and spread the love. A mix of sizes and orientations is key to creating an epic print wall. Avoid putting similar types of prints together. We explored a range of mediums and techniques in our latest art print collection, including typographic, photographic, abstract, collage, colour and black & white.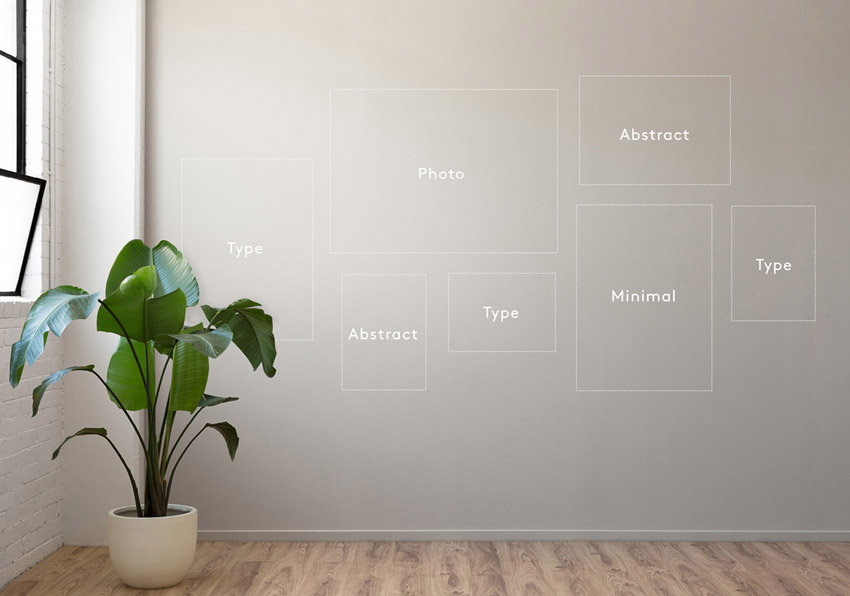 Step 3: Anchor
Hang the largest print first, this will act as your anchor. We recommend hanging this at eye level for a winning print wall.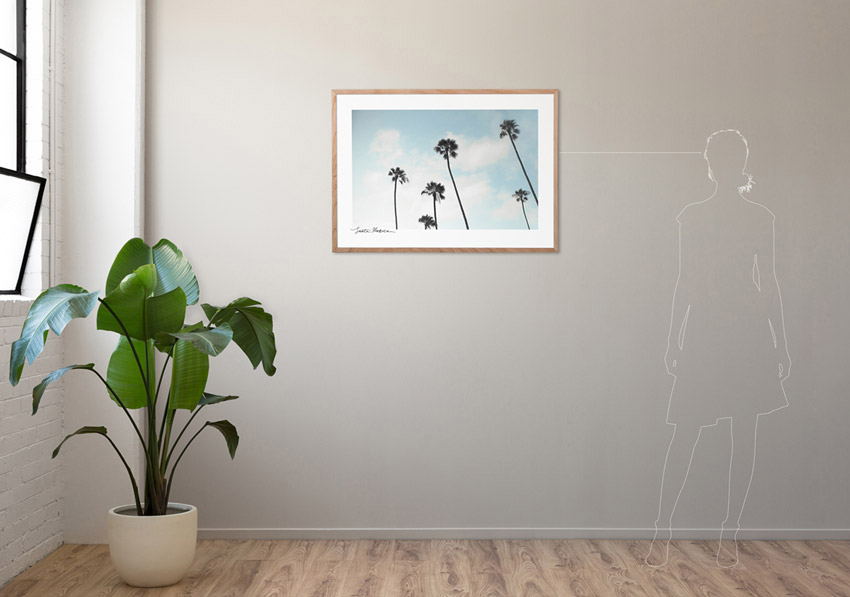 Step 4: Spacing
The rule of thumb is at least an 8cm gap between each frame. Nobody is perfect and either should your gaps be, different spaces give your print wall character.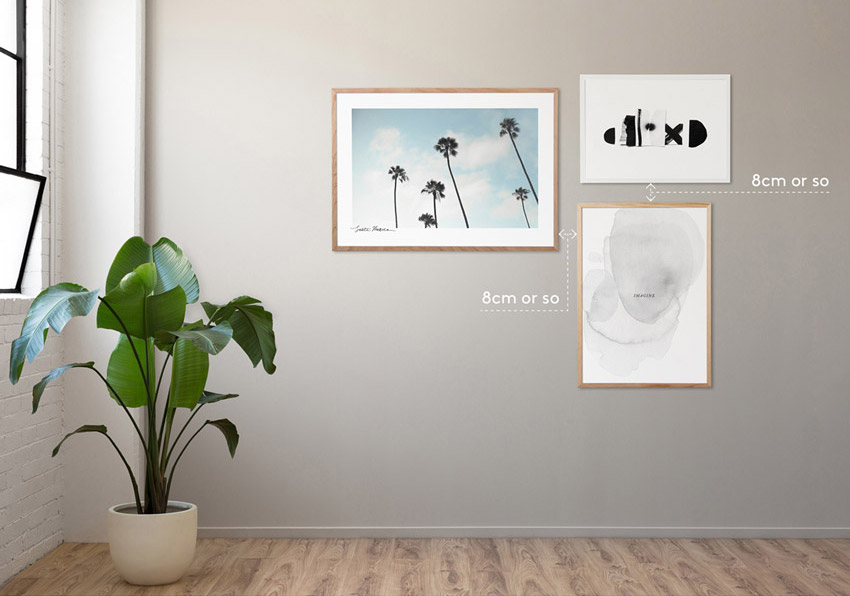 Step 5: Frame Selection
Choose different frame finishes to give your print wall a fun eclectic look. Two or three different kinds is ideal. Our custom made frames are designed to fit all the new art prints in this collection. Made right here in Australia, these frames are sold pre-assembled with a multi-fit system to hang portrait or landscape.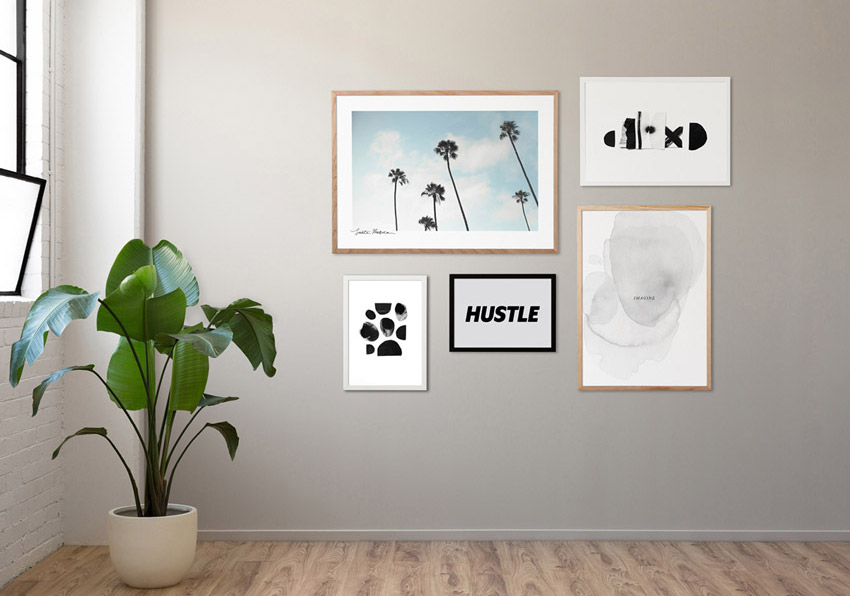 Step 6: More is More
Add more prints to fill your wall and style with odd numbers for the perfect print wall. We have a style of print that will liven up even the blankest of walls, so sit back, enjoy the scenery and let your prints do the entertaining.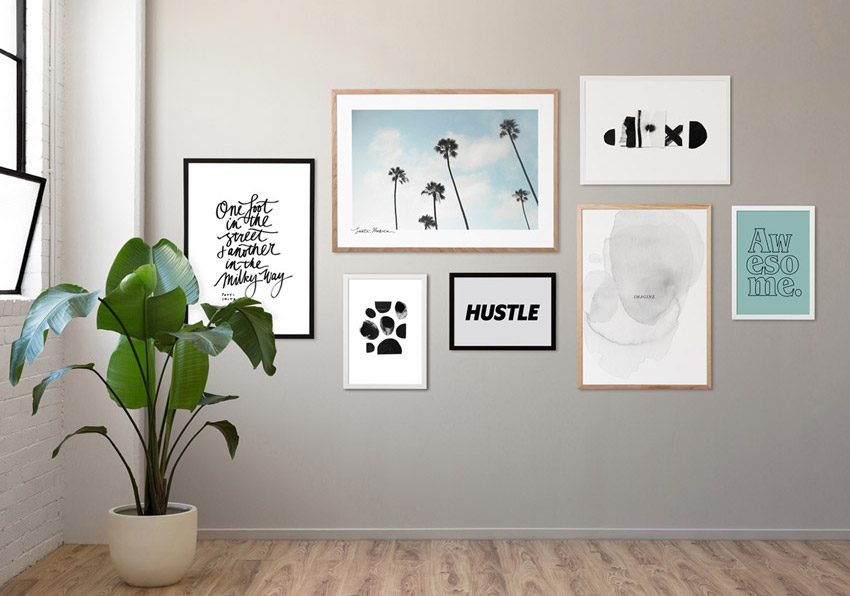 Below are the prints we've used to style the perfect print wall, plus a couple extra for good measure! No more fussing about with not-quite-the-right-size frames (we've all been there). Our new ready to hang frames fit our prints perfectly helping to make life just a little bit easier…