Wait, what? A floating house? Yes, you read that right. The Hovering House by C.Kairouz Architects is a contemporary addition to a fully-restored period home in Fairfield. A large extension at the back of the existing home was built to allow and accommodate large, open-plan spaces for the client's growing family.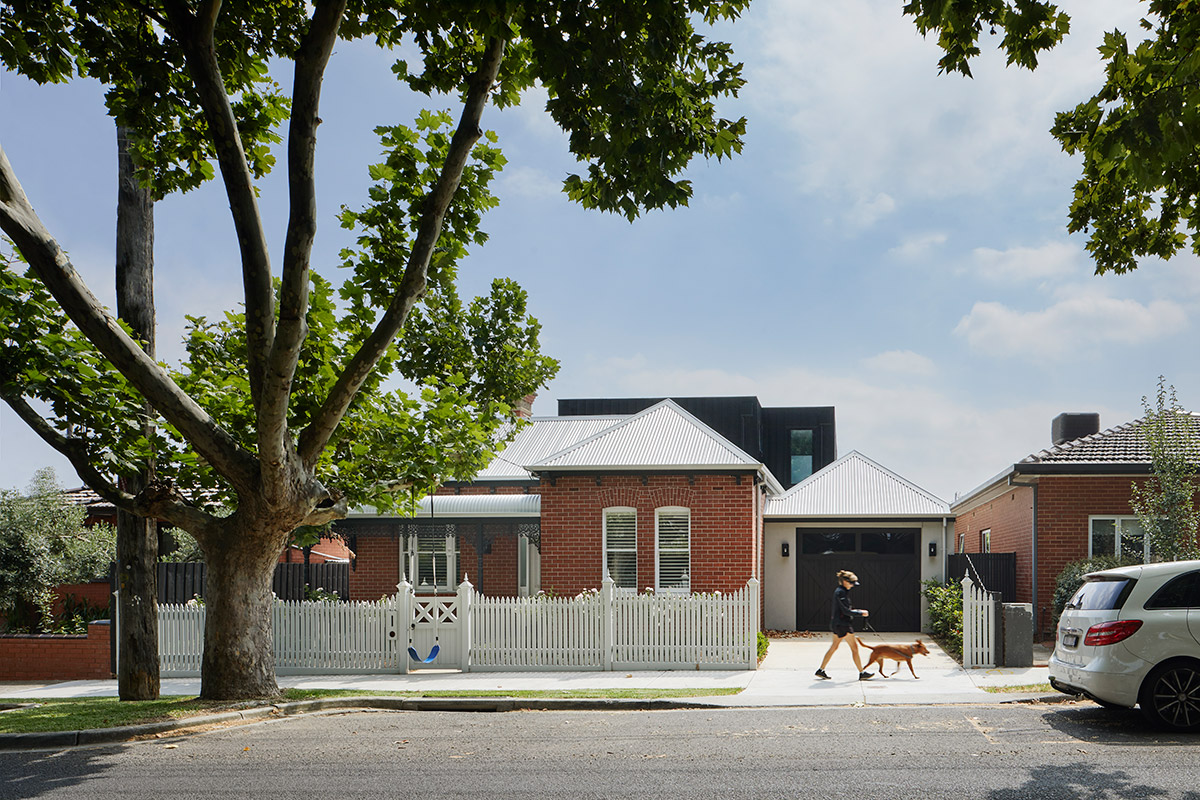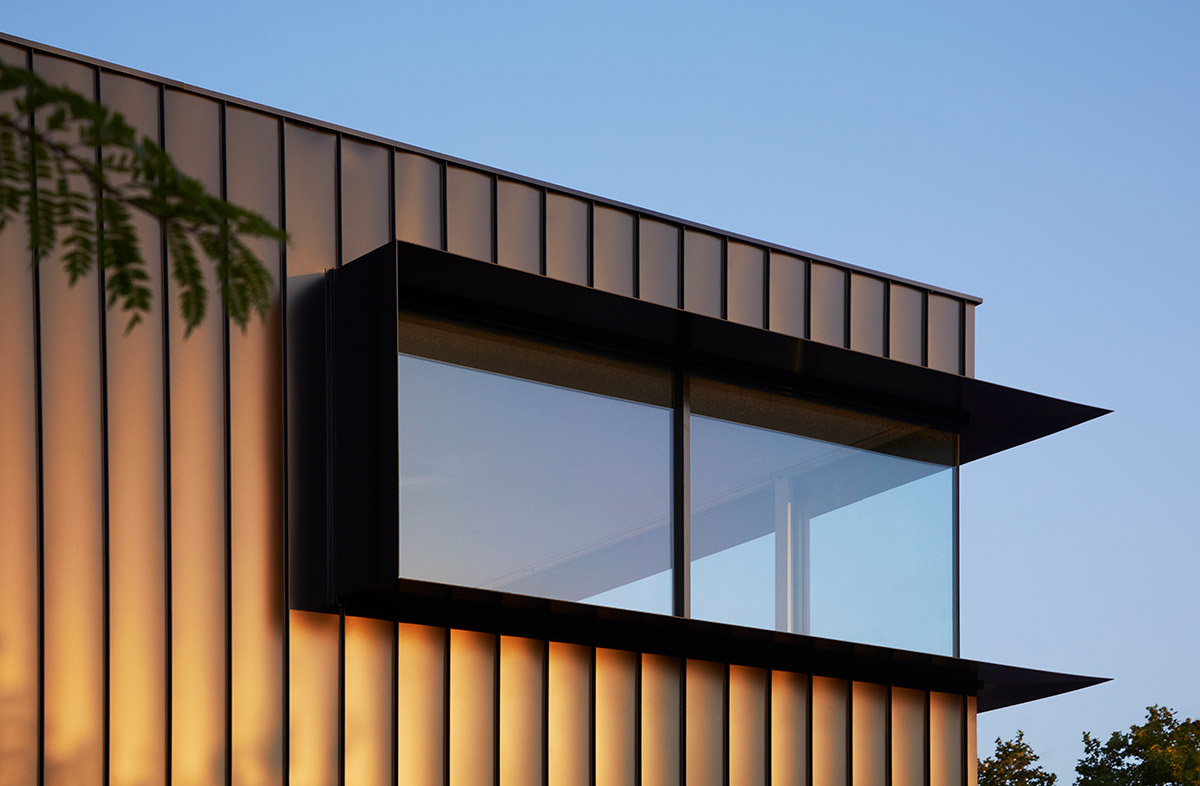 This modern extension is rested upon glass walls to give the impression that it is peacefully floating. Decked with black uniform cladding, the hovering extension acts as a kids retreat and second living room, which allows for awesome panoramic views of the lush suburban skyline.
The house instantly opens with a clean and calming light that illuminates throughout the space from the skylight. White walls wrap around the beautifully arched interior hallway combined with timber floor which delivers a subtle mix of modern-classic look while ensuring high-quality structural integrity from the ground up.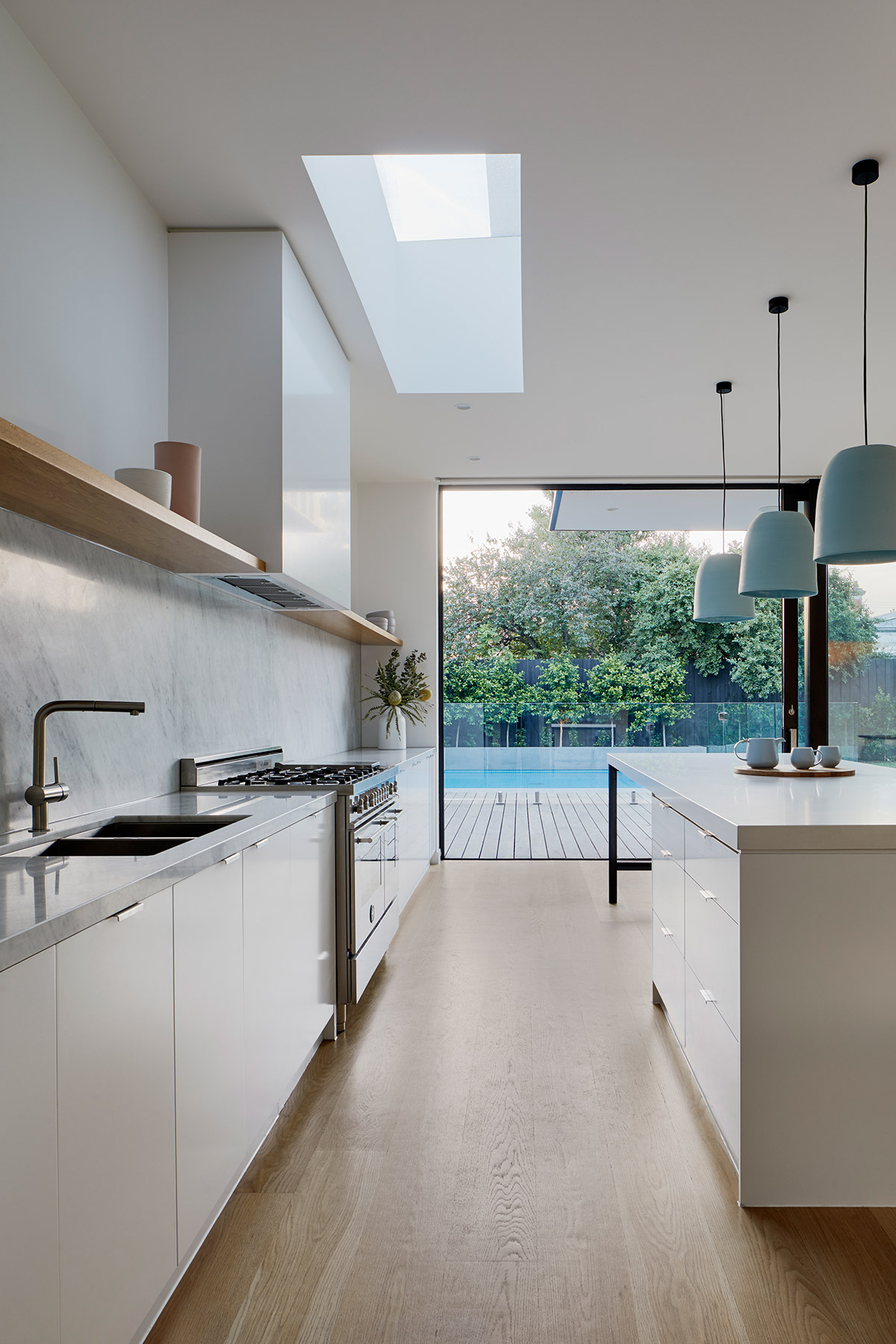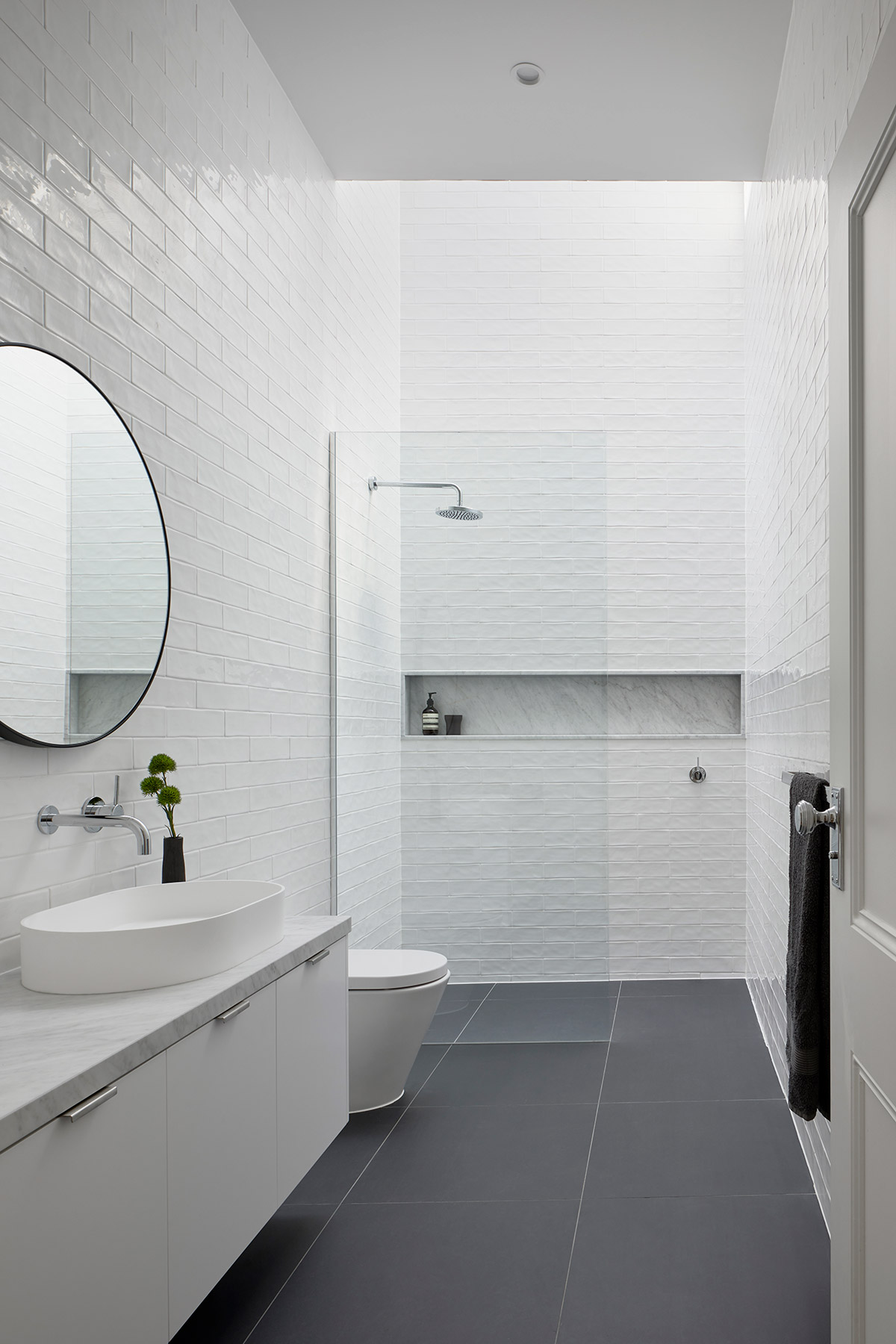 "Part of the restoration of the original home meant adding a significant amount of skylighting to bring some much needed natural light to the traditional architecture. This skylighting continues as a feature of the bathrooms, giving the illusion of infinite height above the shower, as the light is refracted between beveled subway tiles." – C.Kairouz Architects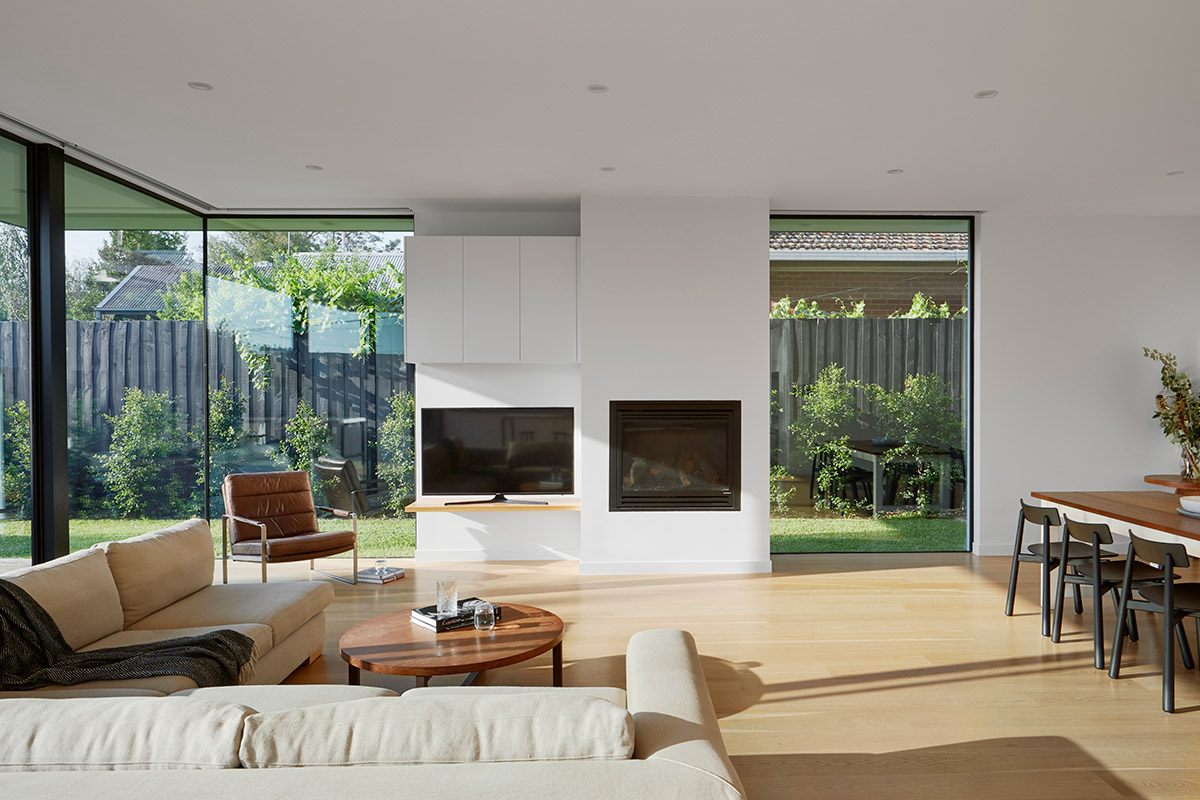 With a growing family, the clients have decided to build new functional spaces in addition to the existing home at the front which was also fully refurbished. Downstairs, the open space plan provides all the necessary space for the kitchen, living, and dining area. Key elements are incorporated into the overall space to make sure each area is distinct despite the lack of divisions.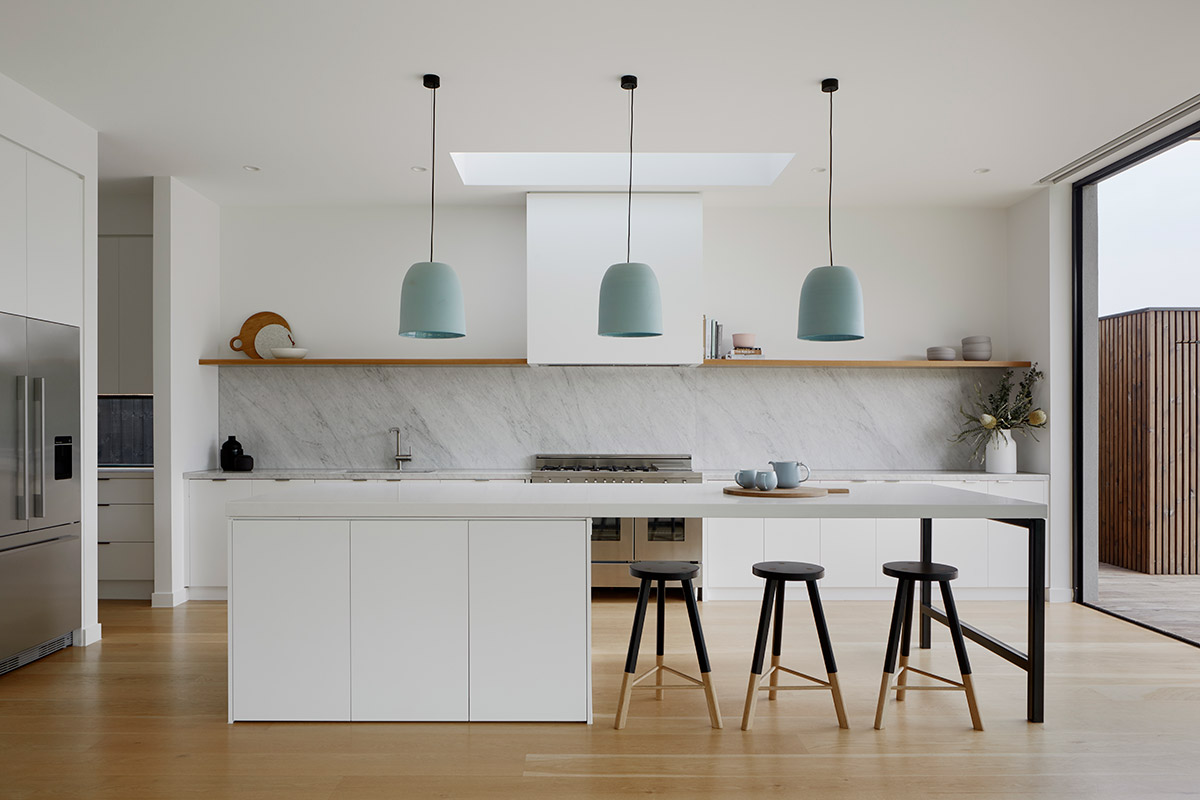 "The open-plan living takes full advantage of the western sun, with large windows expanding the entire height and width allowing indoor-outdoor transition appear seamless, giving the illusion that the extension on the second level is hovering on its own." – C.Kairouz Architects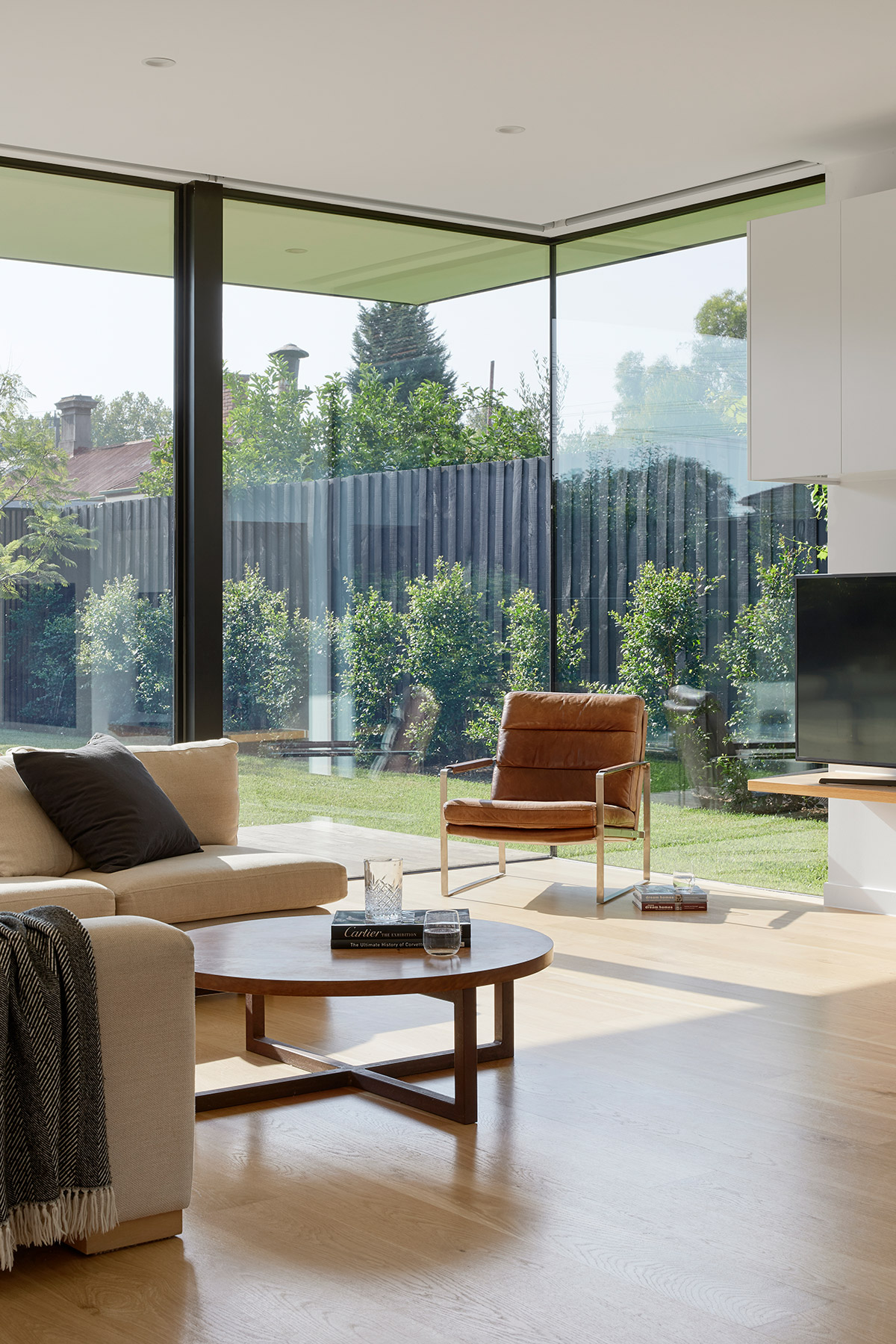 The abundance of natural light that floods through the open plan living space through the skylight add a positive and uplifting tone to the interior's clean and crisp atmosphere. Pops of soft and subtle colours are played throughout the communal space, injecting a whole lot of fun personality to predominantly white interiors.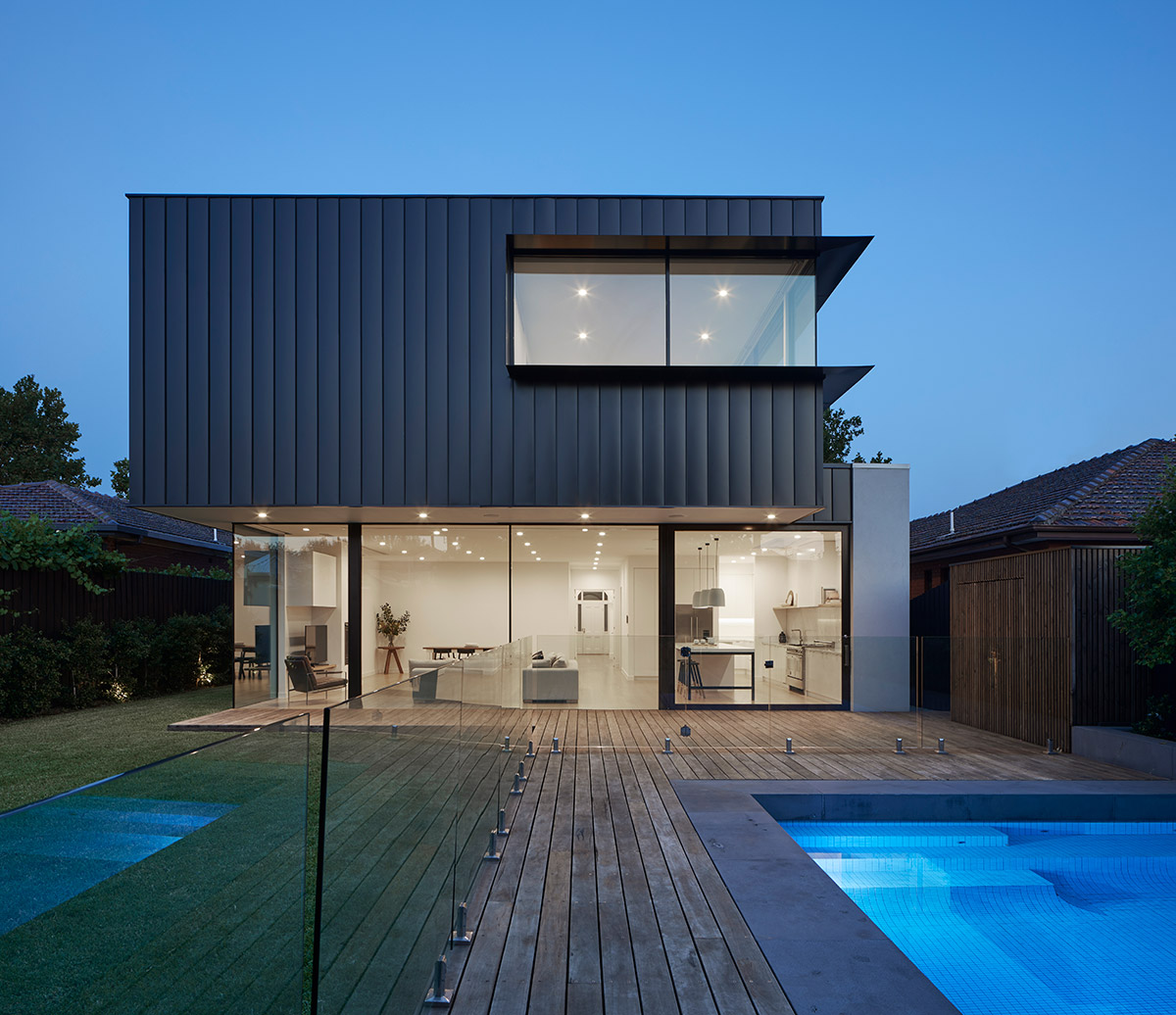 The Hovering House also has a spectacular pool and lush backyard which serves as a perfect spot for entertaining guests. Designed by C.Kairouz Architects, this house is a stunning example of designing for a growing family environment. It oozes positive energy and is all about celebrating and enjoying the lifestyle that comes along with it: relaxed, playful and easy!
House Project: Hovering House
Architect: C.Kairouz Architects
Location: Fairfield, Victoria
Type: Renovation
Photography: Tatjana Plitt