Located in dense bushland of Bowen Mountain, House In The Bush by CplusC Architectural Workshop is a home sensitively designed to work cohesively with the existing topography and incorporates a unified palette of materials, colours and textures echoing the surrounding native landscape. Being situated on an elevated rural region adjoining the Blue Mountains National Park in New South Wales with views back to Sydney, this home capitalises on majestic views to create a one-of-a-kind contemporary home.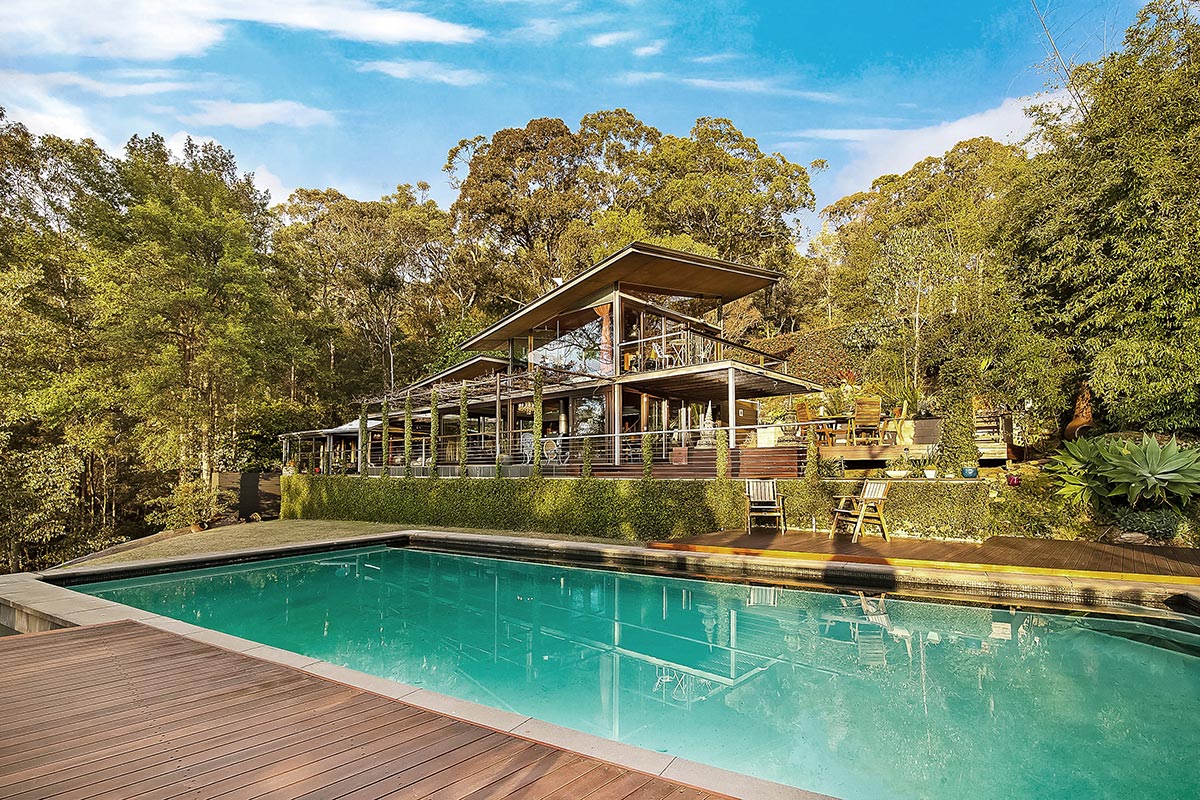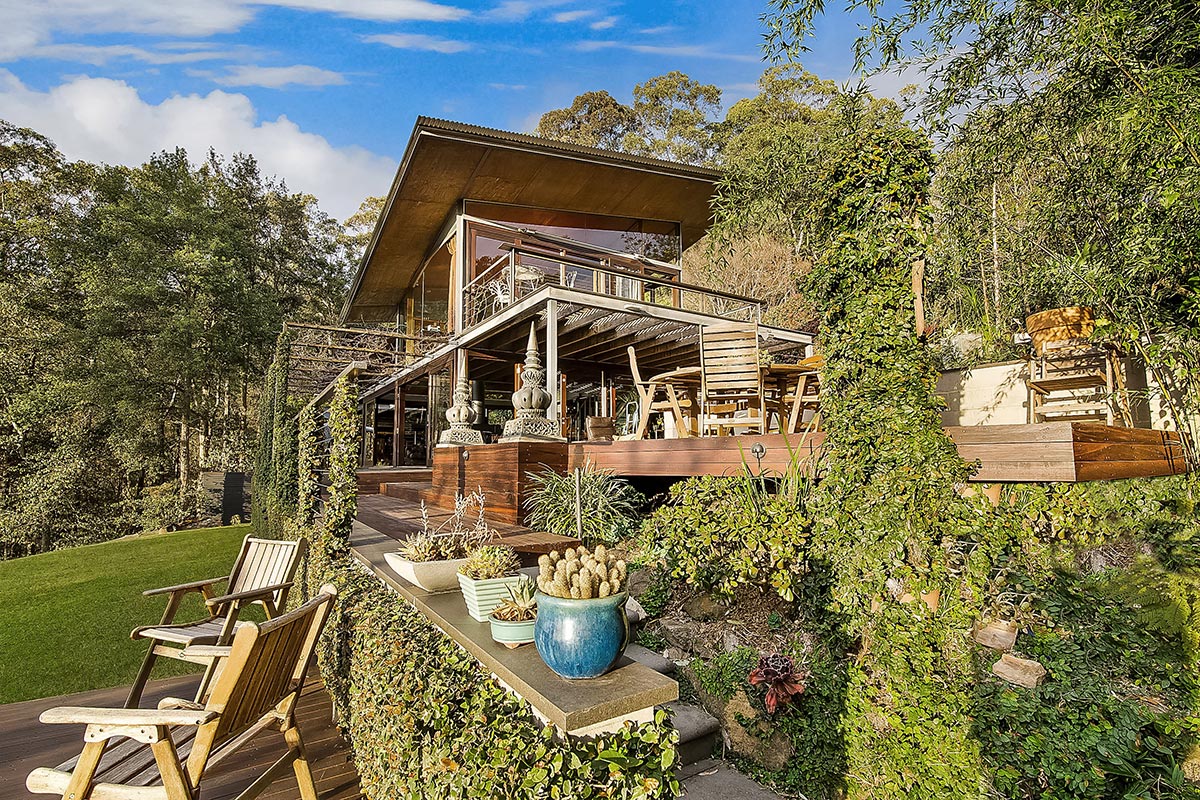 "The overall design was a direct response to the immediate topography, climatic forces and environmental patterns present. A significant masonry retaining wall was located along the slope, forming a defining terrace edge – and providing opportunities of prospect and views toward the City." – CplusC Architectural Workshop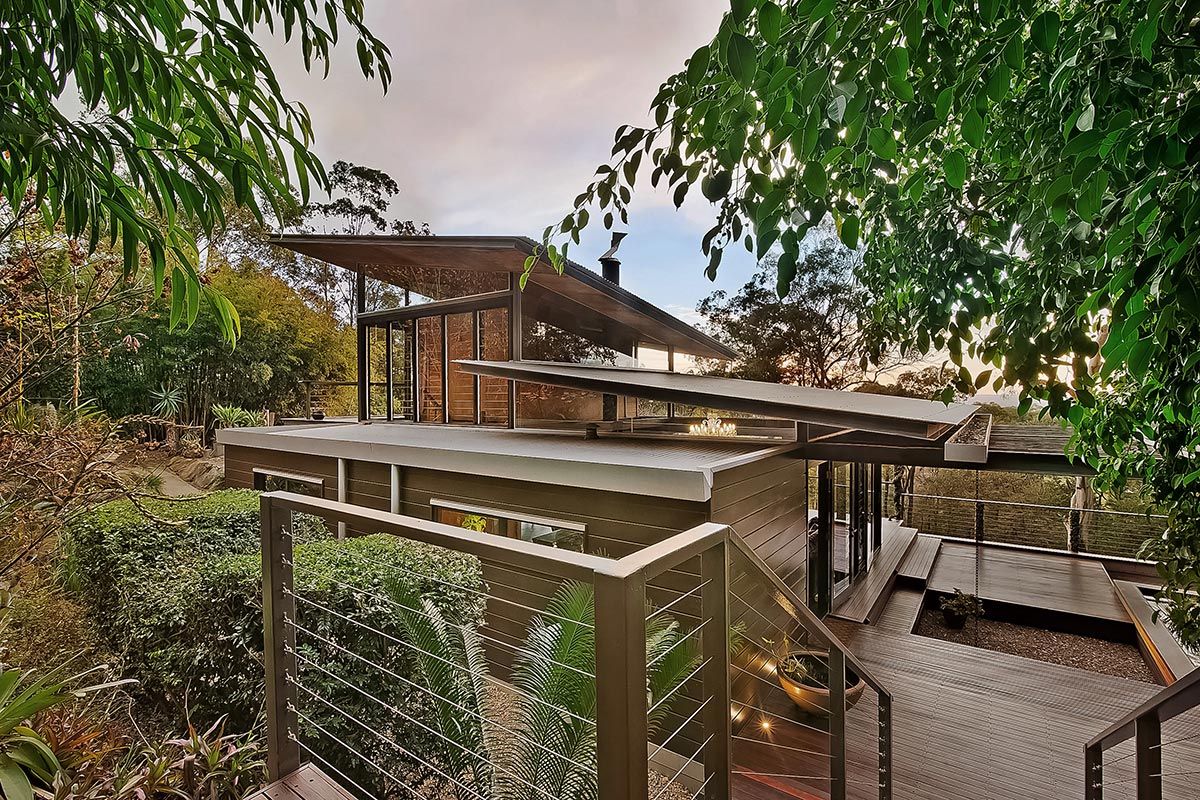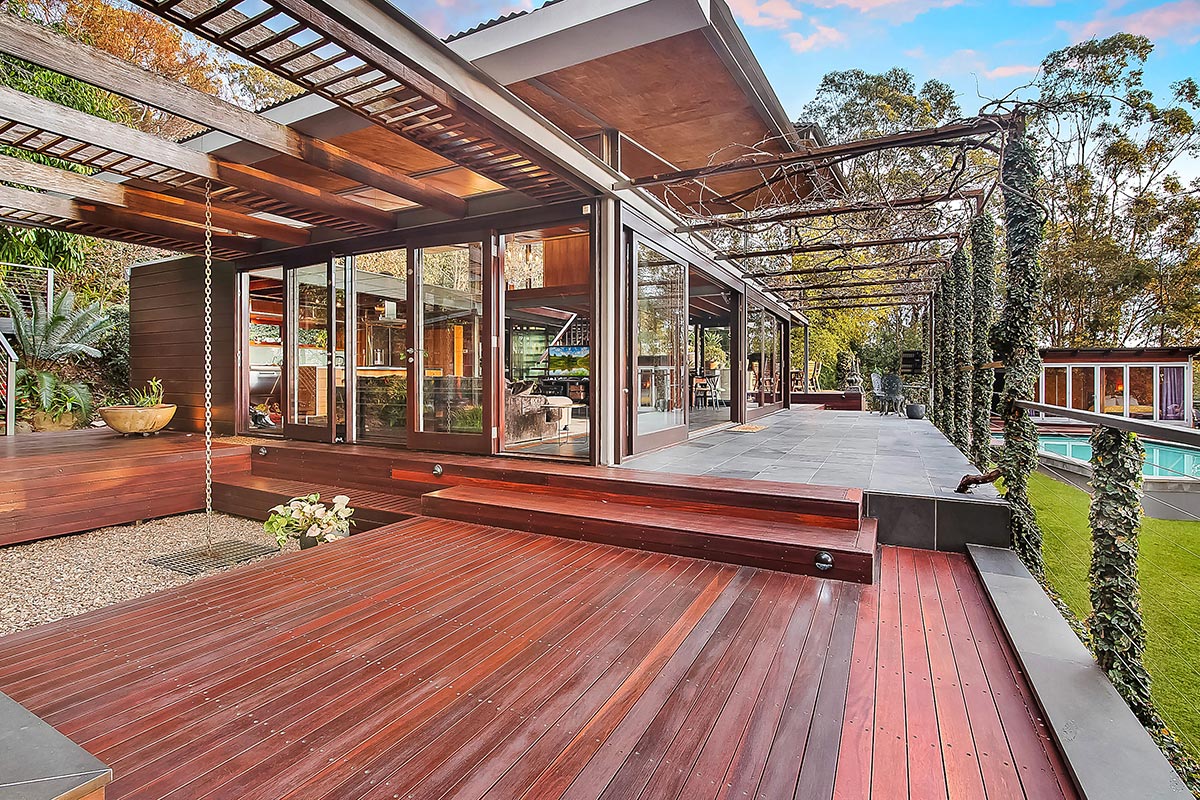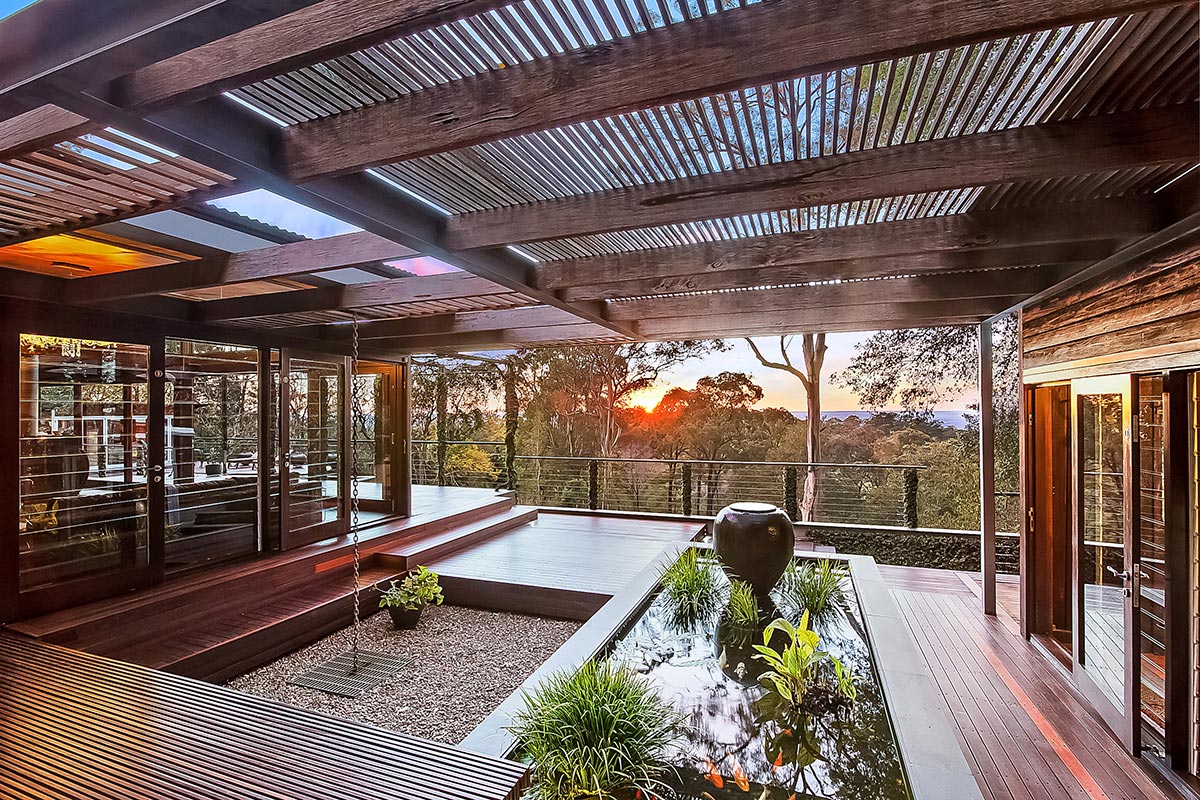 The design of the structure acknowledges these concerns and interacts with the elements to create natural comfort all year. Working with the sun angles in winter, the roof structure is tilted to catch the last of the afternoon sun in winter, before it sets behind the mountain backdrop. The roof gestures toward the North West, creating a dynamic building form that responds to the immediate site, and lights up like a beacon at night.
The interior of the house uses mainly natural and soft palettes for a more cosy and relaxed ambience. This interior aesthetic perfectly blends with the surrounding views outside via glazings that keeps the whole space open to natural light. It creates a strong degree of flow between interior and exterior spaces, with the internal features being predominantly contemporary.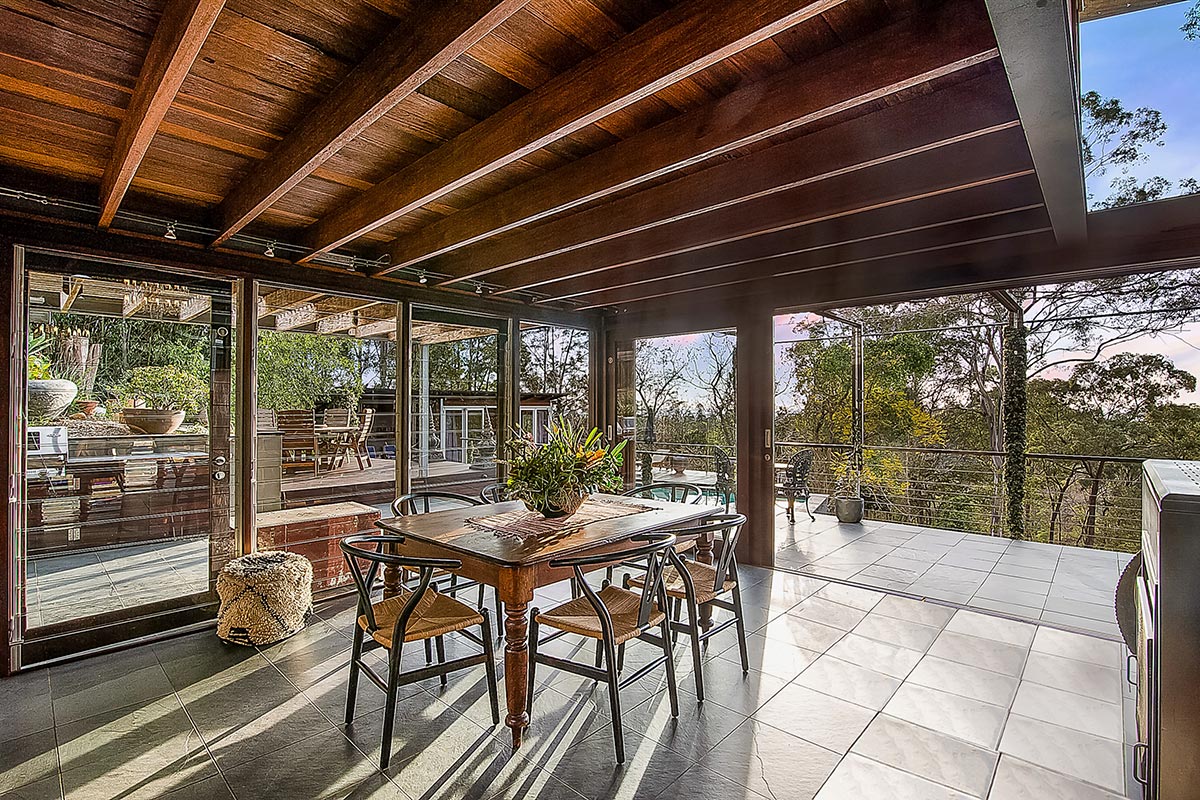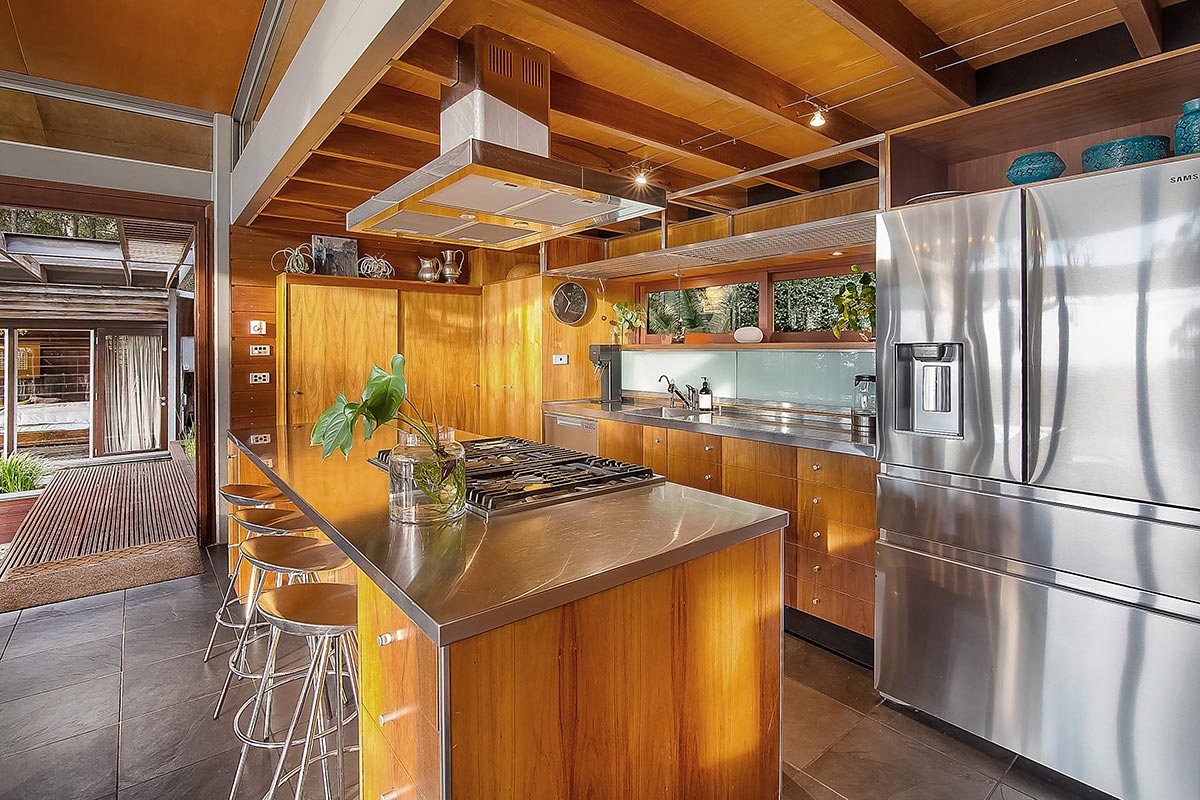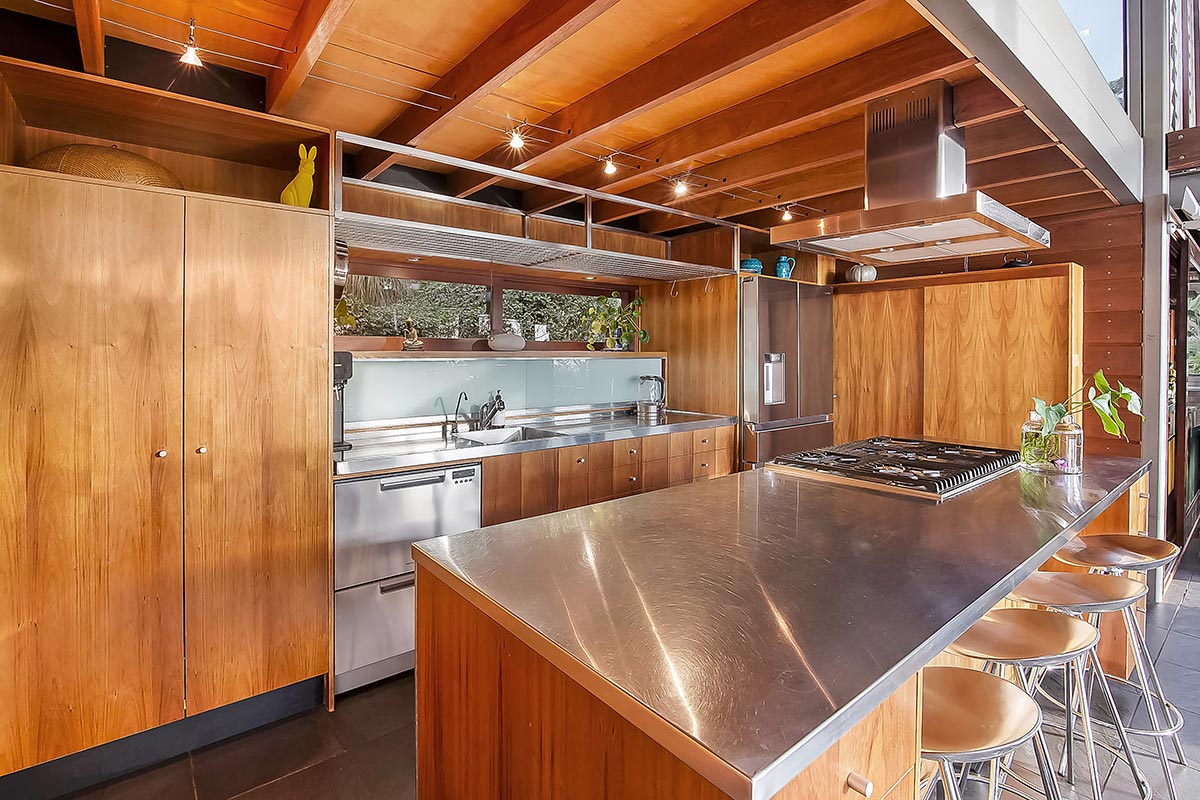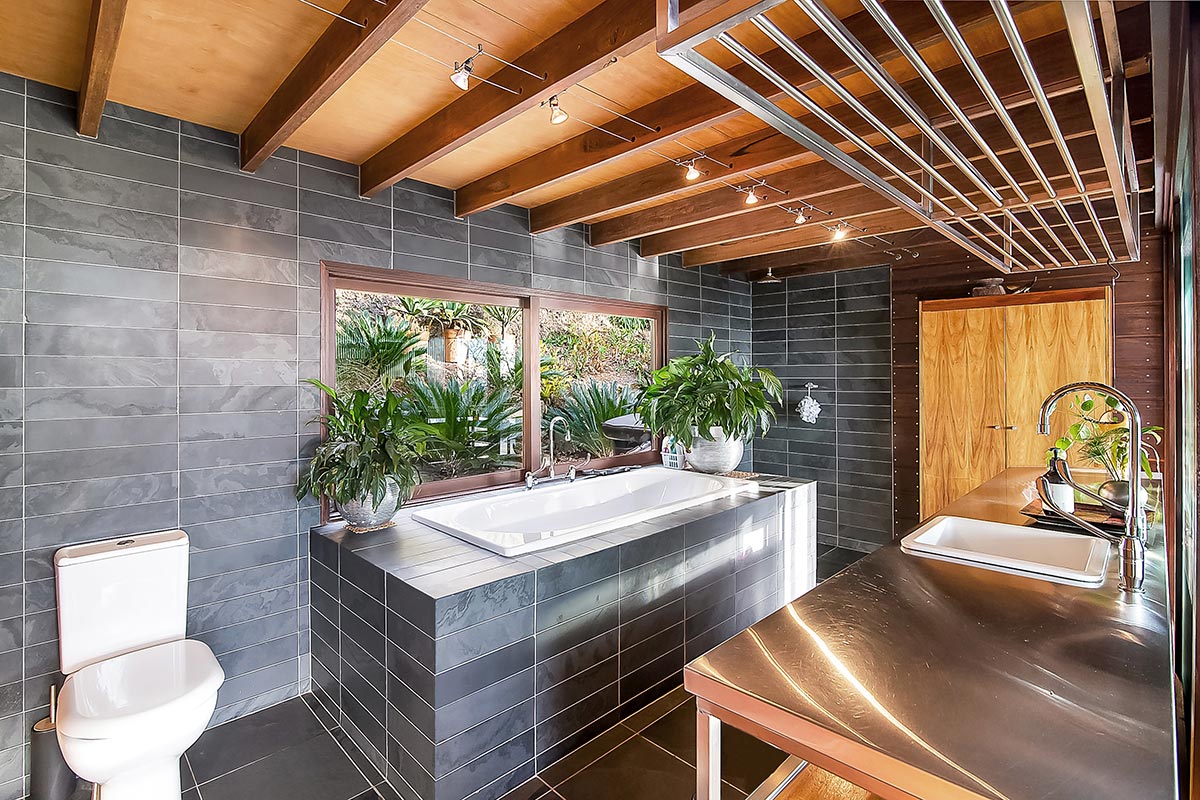 "Internally, the planning is based around a large double sided open fireplace, with service spaces placed to the back of the plan featuring low ceilings providing a sense of shelter, protection and retreat. The bathroom is obscured behind glazed sliding panels, offering versatility in use dependent on the occupants' desires." – CplusC Architectural Workshop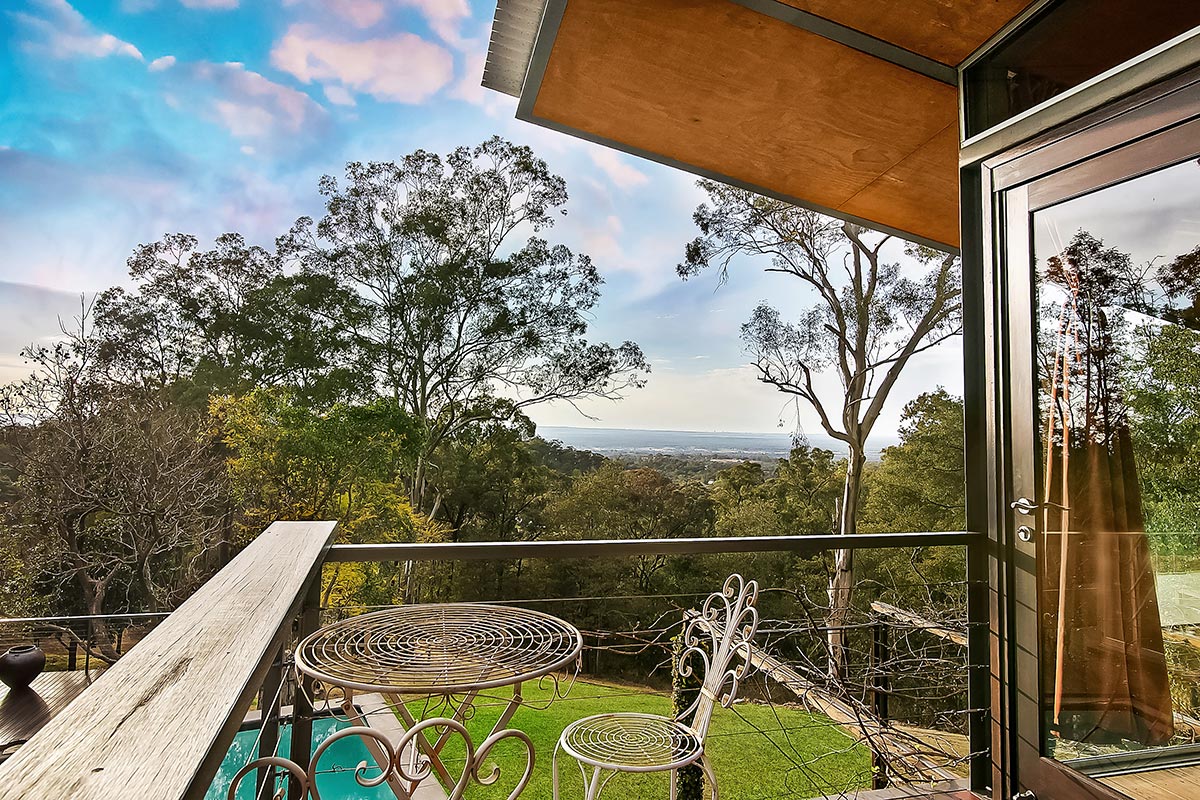 With high attention paid to functionality and liveability, the team seamlessly integrated a stunning blend of contemporary design and natural living that allowed this home to be in harmony with its surroundings and responds to its specific environmental conditions.
House Project: House In The Bush
Architect: CplusC Architectural Workshop
Location: Bowen Mountain, Australia
Type: New Build
Photographer: Murray Fredericks