Located in the ritzy Sydney suburb of Vaucluse, the Hopetoun Avenue Residence designed by B.E Architecture is a renovation and extension to an existing period home. The goal was to preserve the existing gumtree and seamlessly fuse it with the new structure. Not only that the whole concept saves the tree but also brings nature into the heart of the building. Now that's pretty awesome. Let's take a look!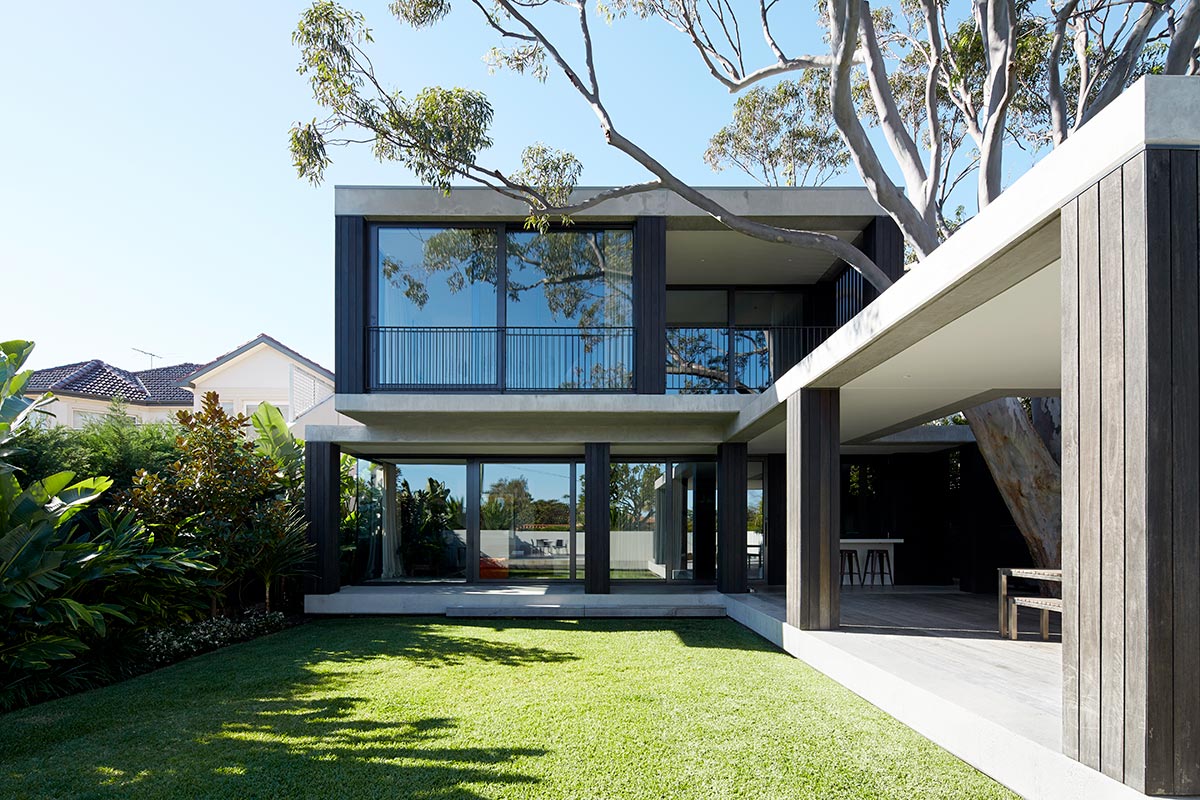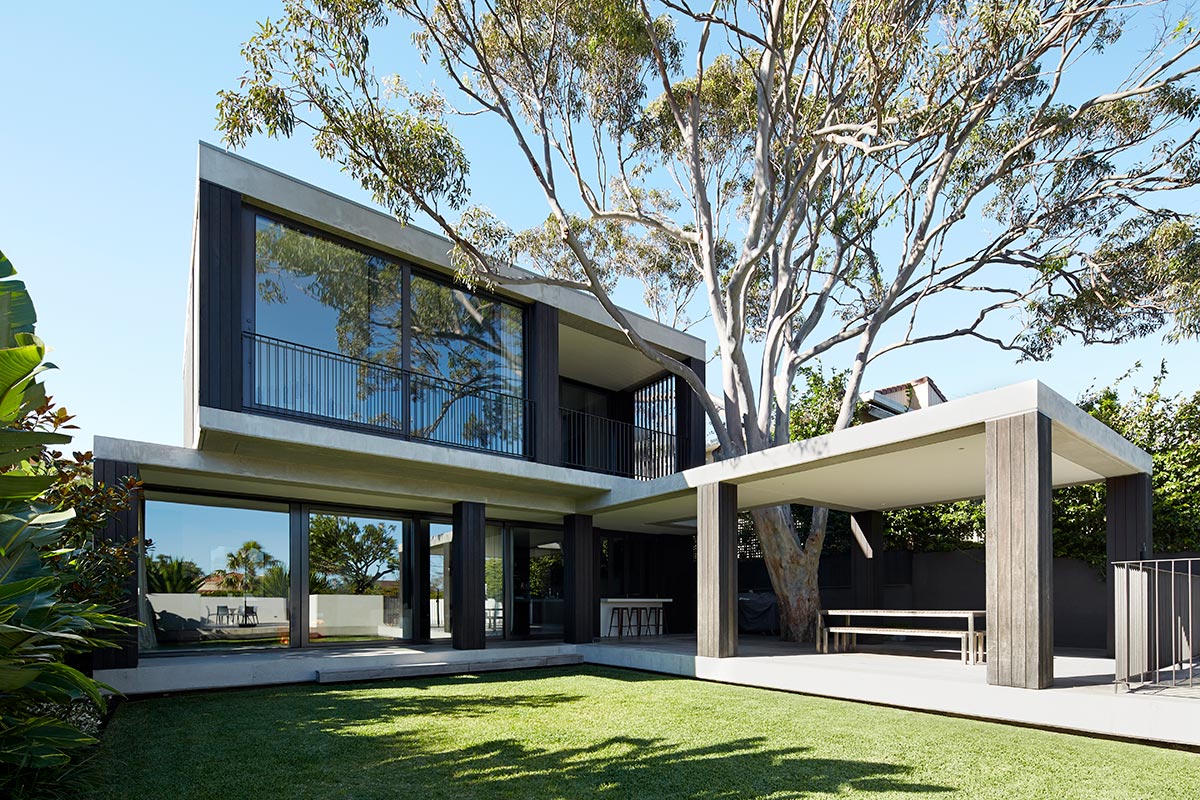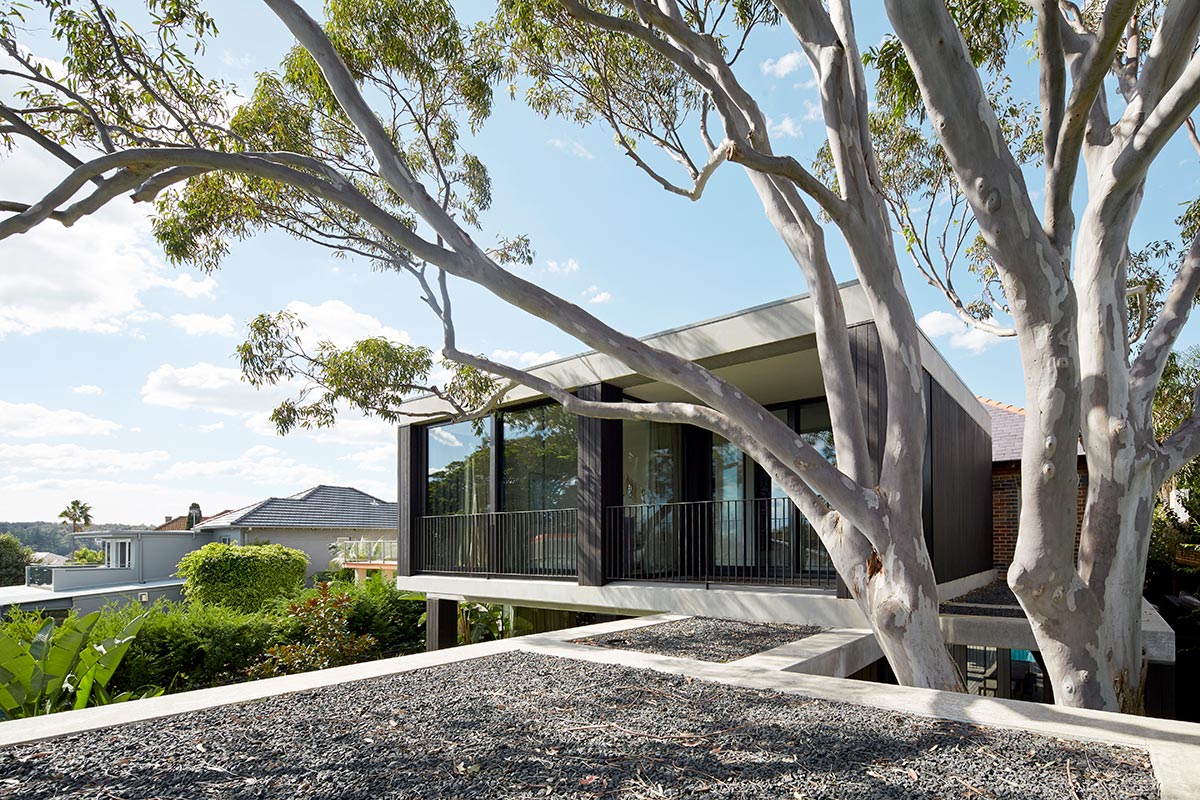 "An intentional point of difference to the solidity of the existing sandstone house, the new addition is a gentle intervention that emerges quietly from the canopy of a beautiful, mature lemon-scented gum tree. With sensitivity to the site's inherent strengths, the design embraces the preservation and integration of the established tree allowing it to remain the dominant feature on the property." – B.E Architecture
Surrounding and framing the trunk of the tree, covered outdoor areas are built around it, beautifully creating a strong architectural expression that blends into its environment. This soft integration preserves the fabric of the original building, while allowing continuous access to the natural surroundings from within the interior spaces.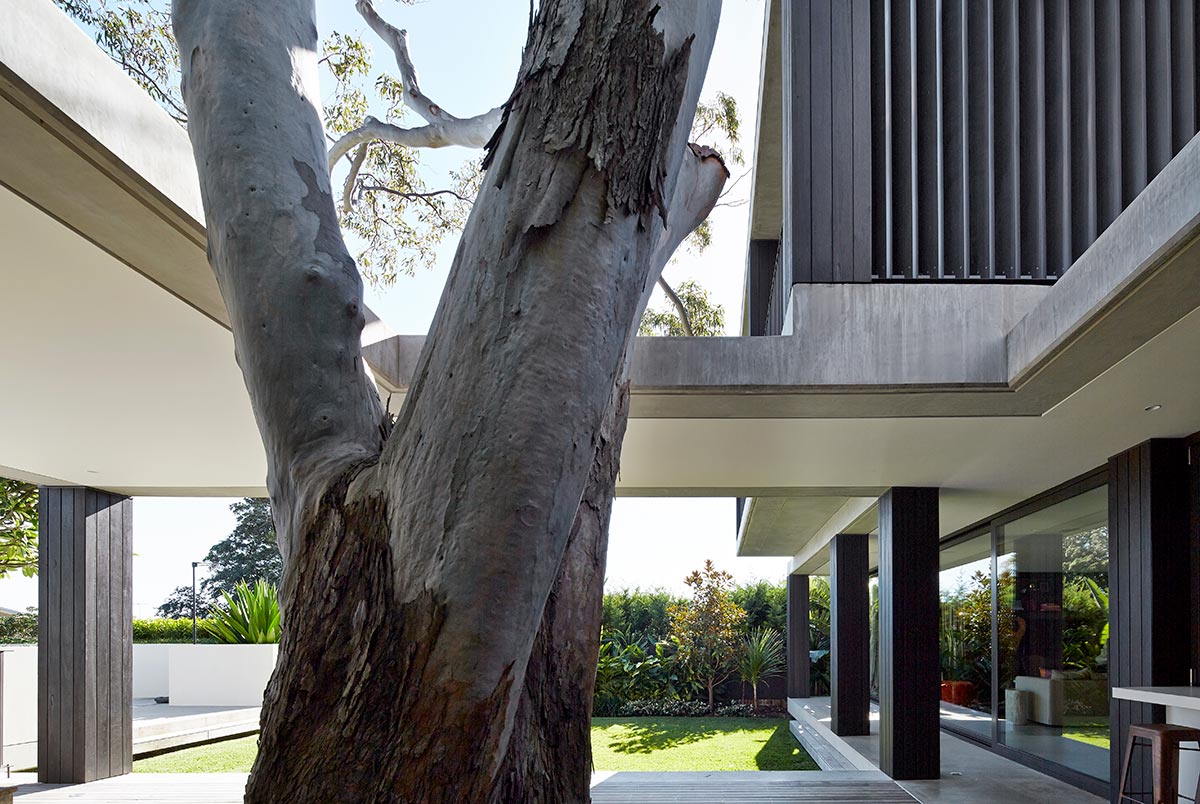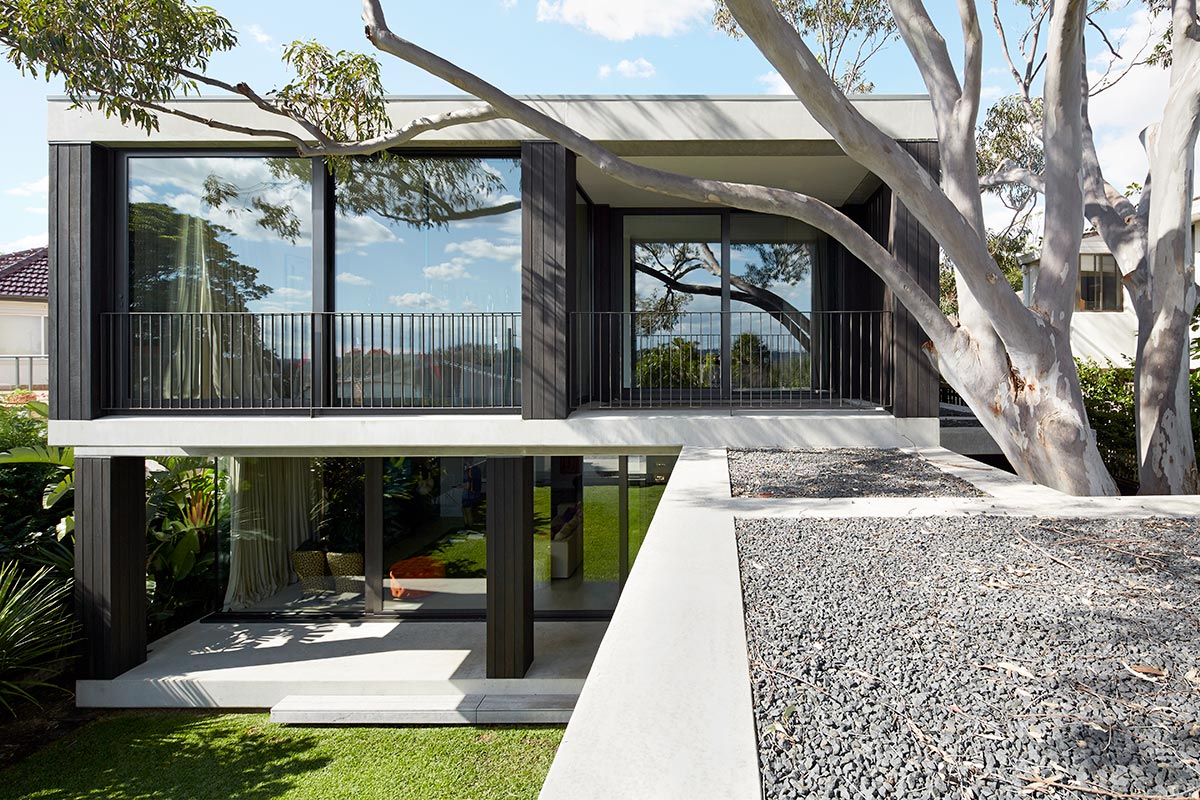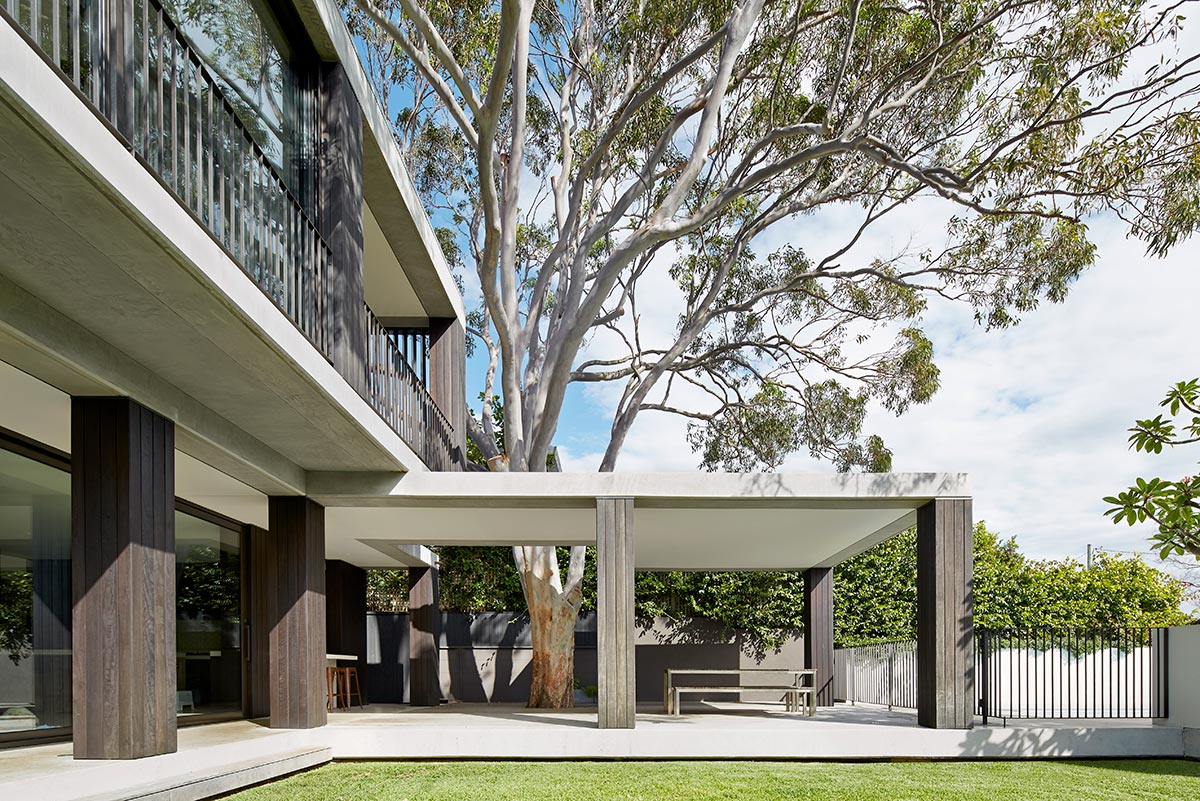 The upper level sits in the branches of the tree floating above the bottom structure to provide a unique treetop setting overlooking views to the Sydney Harbour. The roof is treated in a considered stone so that it is more like landscaping adorned with the scattering of fallen leaves.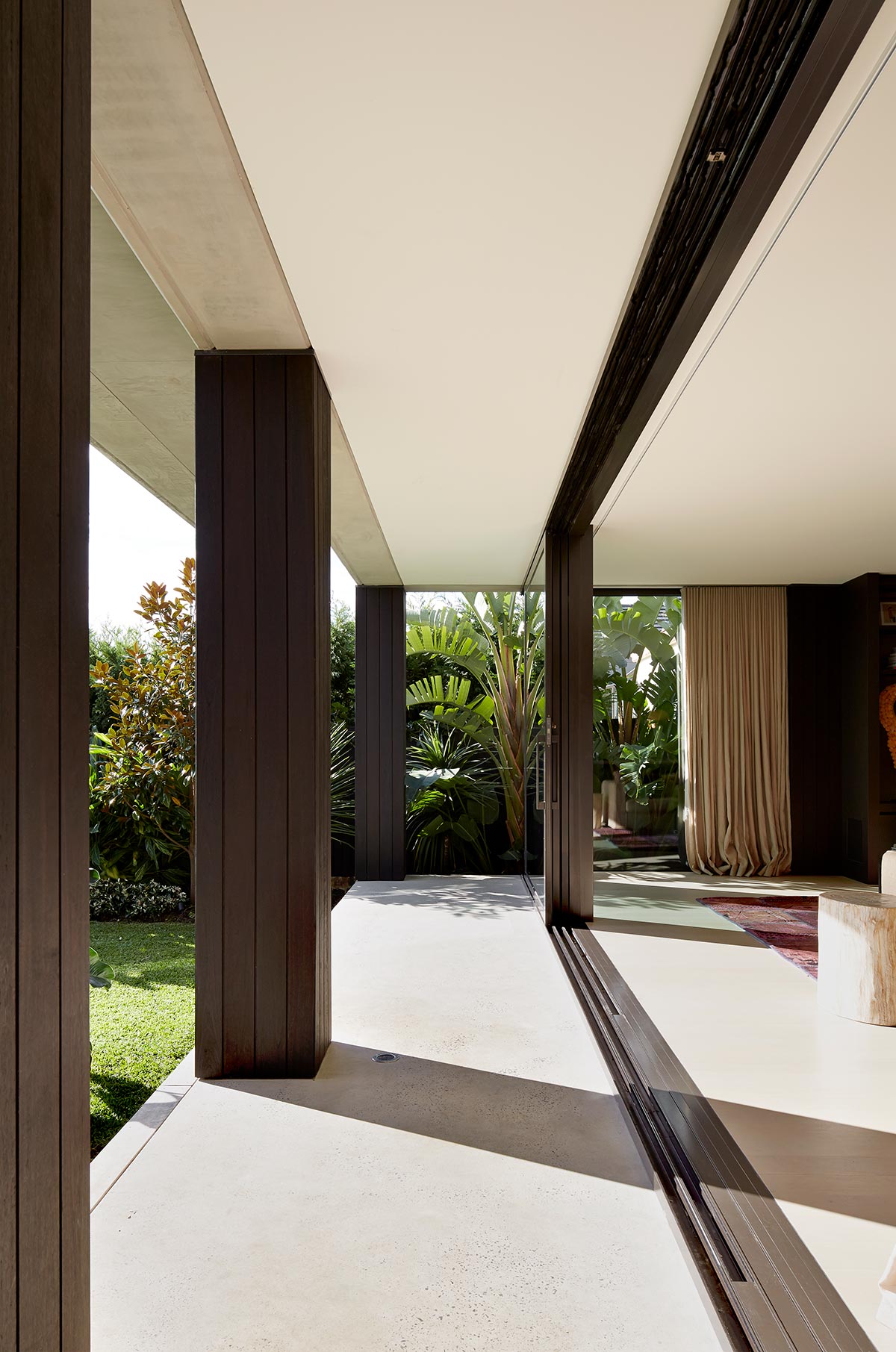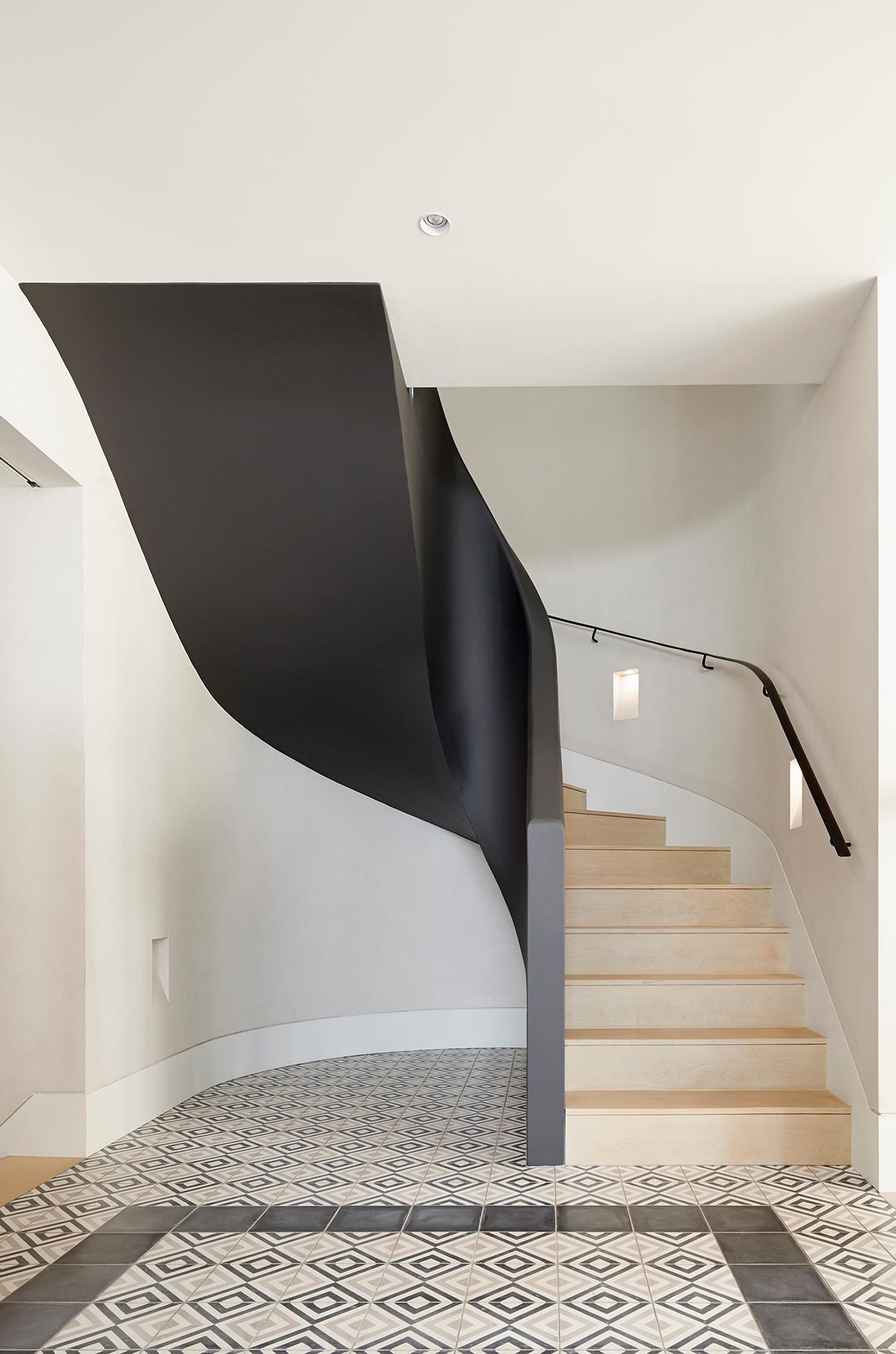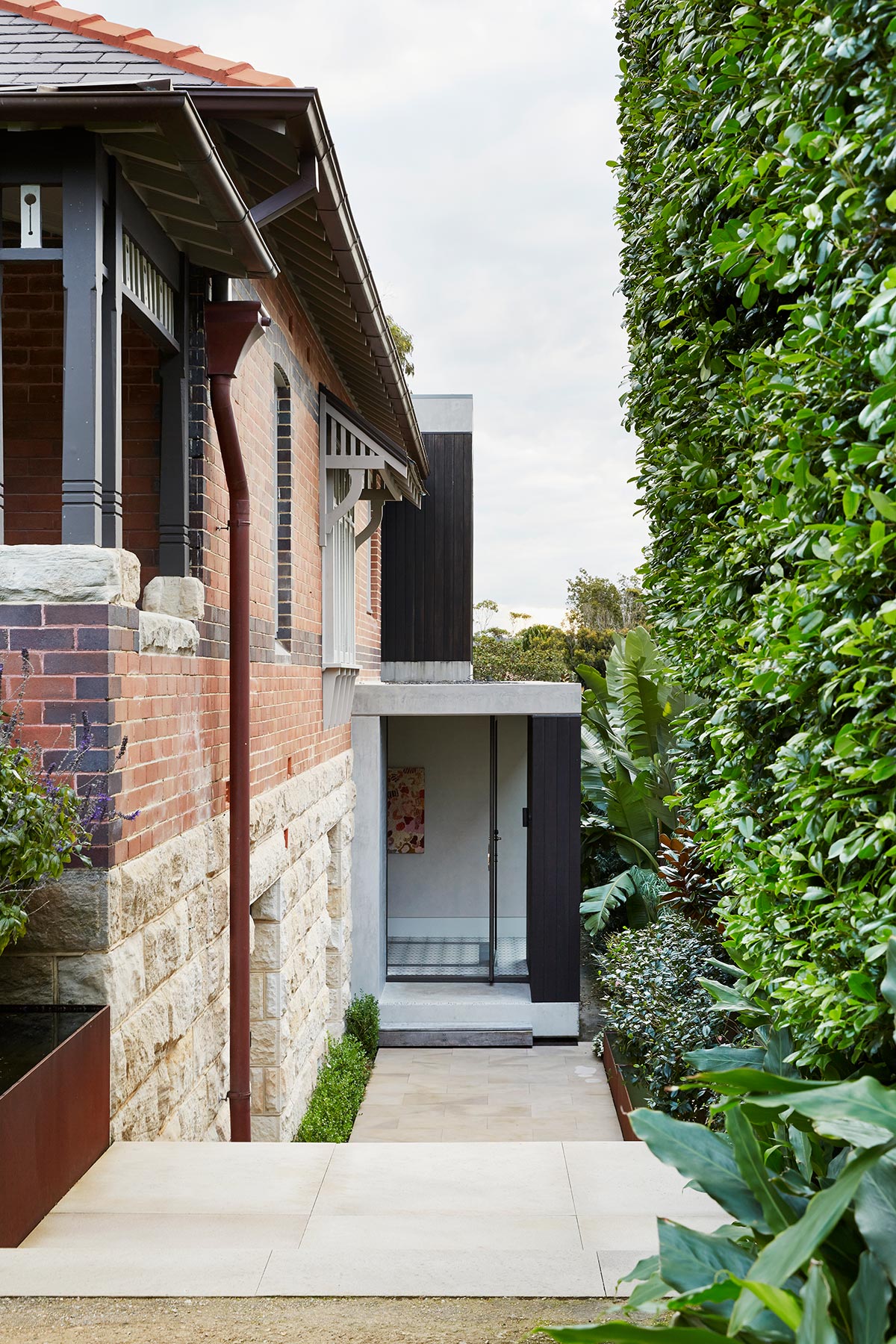 "Preservation of the tree required the structure to be physically light. The expansive addition is built on a steeply sloping site and made from thin concrete. Beneath the home, an underground parking garage and a large suspended pool were constructed without damaging the tree's root system. The suspended platform also provides a generous planted area creating obscured views of the house." – B.E Architecture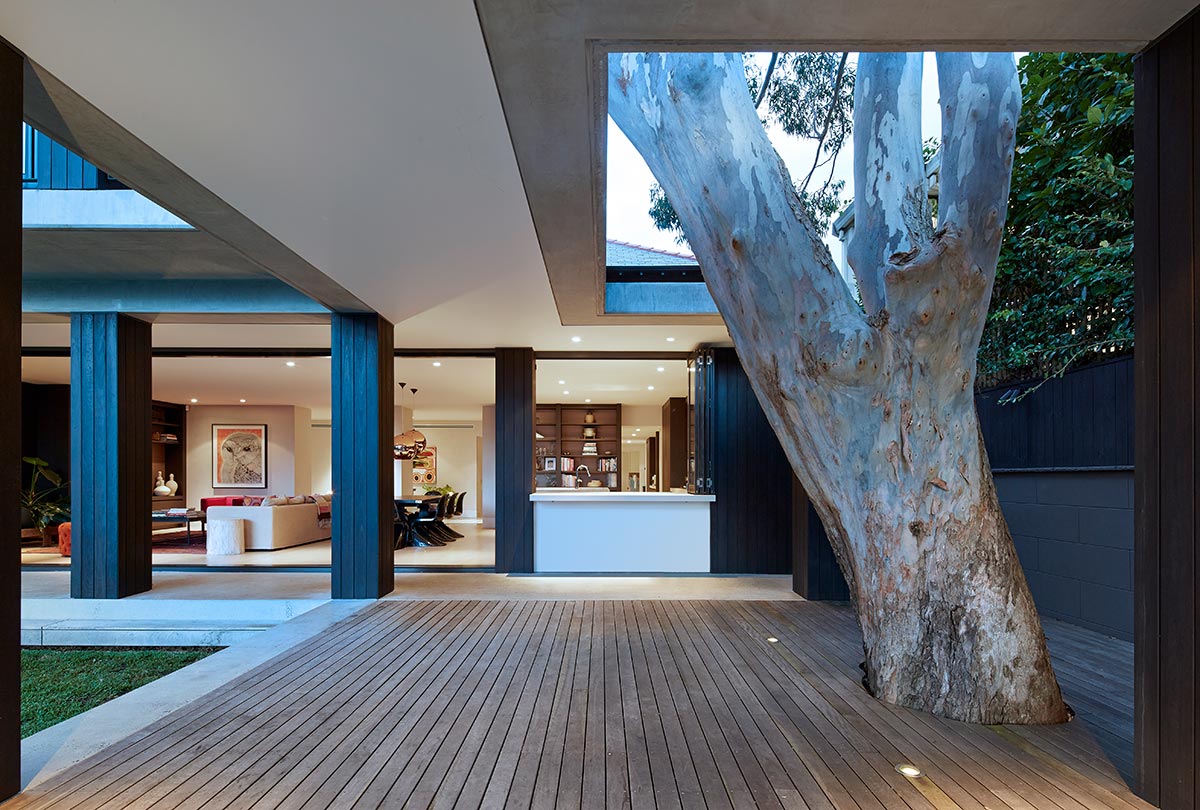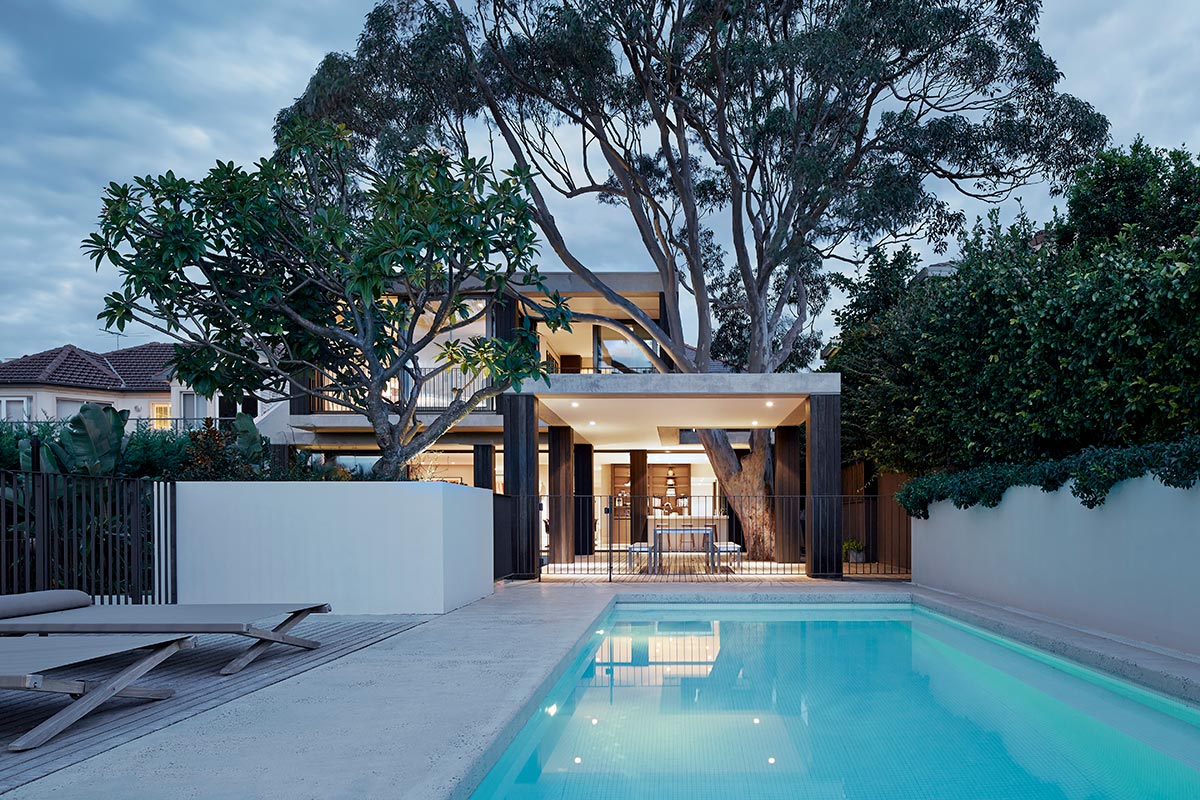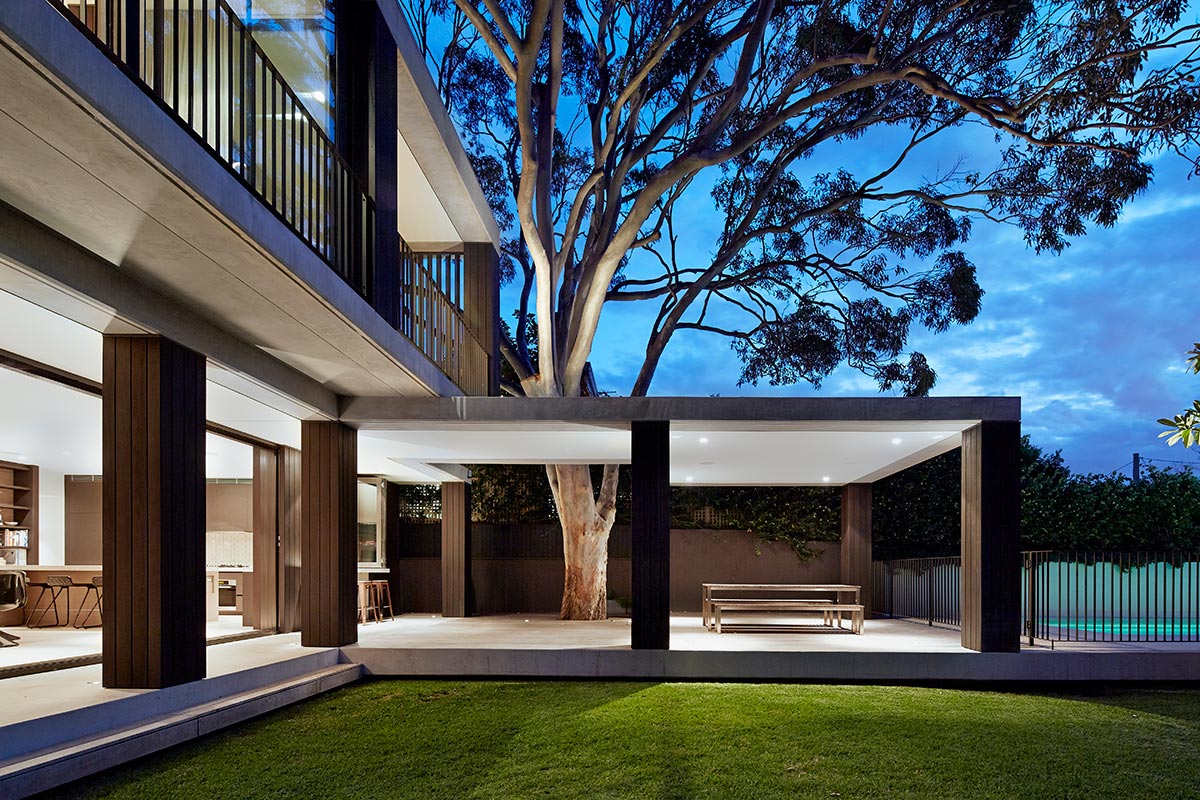 We've always been a fan of incredible homes that perfectly blend nature and architecture. The Hopetoun Avenue Residence by B.E Architecture is the perfect example of seamlessly fusing with nature without compromising its beauty!
House Project: Hopetoun Avenue Residence
Architect: B.E Architecture
Location: Sydney, Australia
Type: Renovation
Photographer: Peter Clarke