How do you build an elegant, timeless, and luxurious mansion without ostentation? Melbourne-based Wolf Architects shows us how in the Janine Allis' Residence, a new 7-room mansion that exudes strong modern ambience without the home feeling extreme or futuristic. The brief was to create a robust and elegant abode while being mindful of the home's contemporary architecture; and to use high-quality materials, both natural and synthetic, to ensure durability and longevity.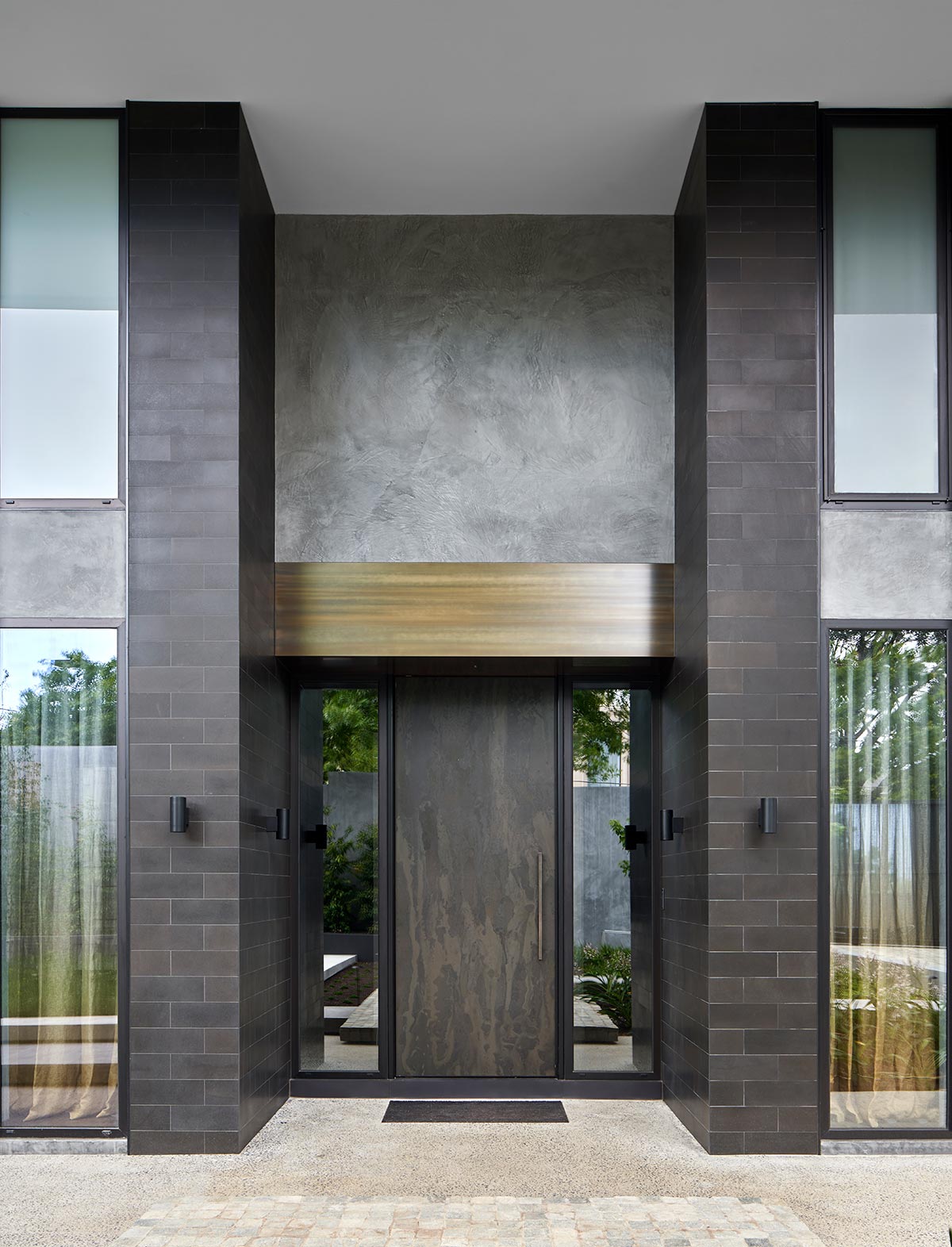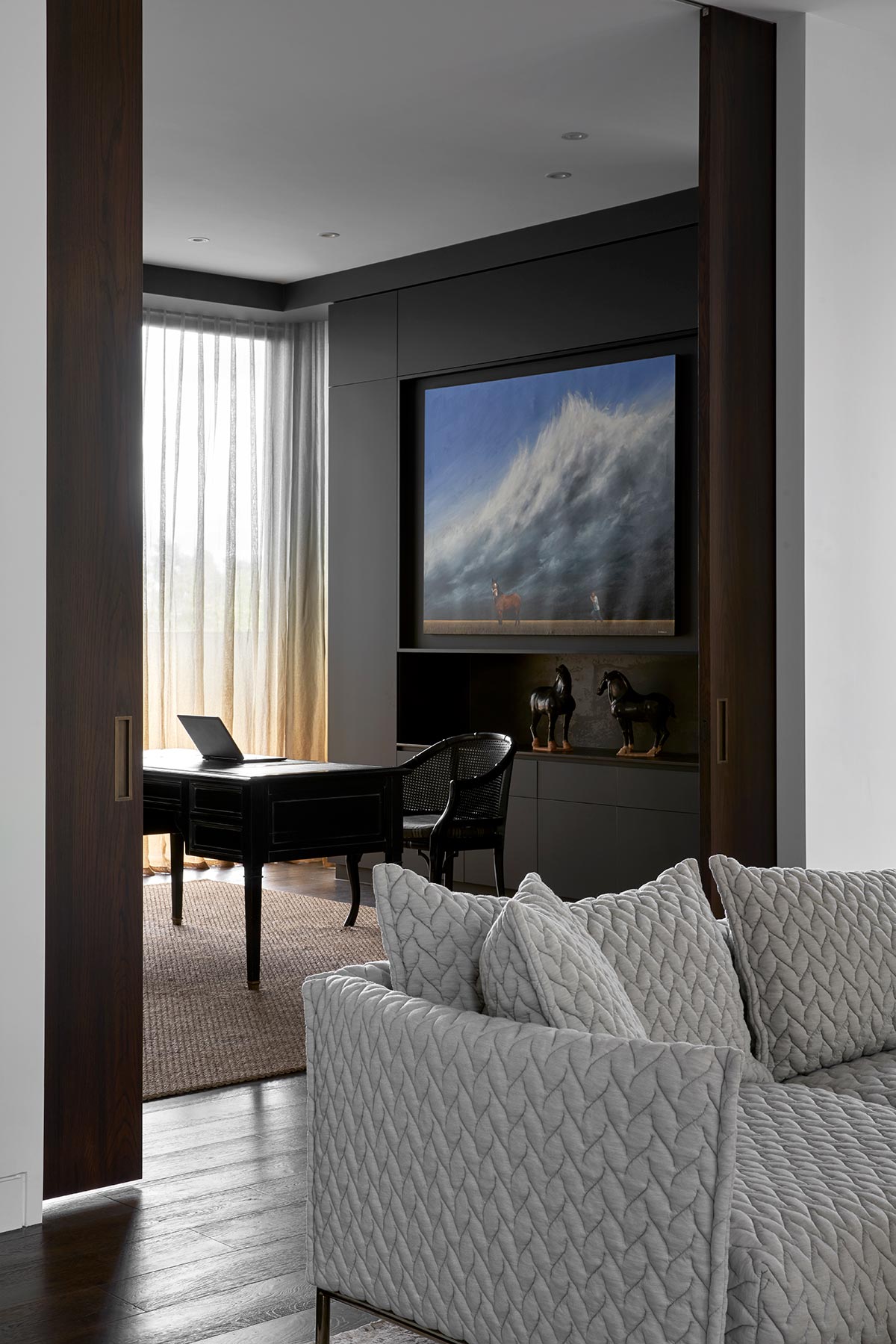 "Responding to today's market yearning for deeper emotional connections, our client was clear on how she wanted to feel from the outset. Setting this task, we delivered via materiality, colour, lighting, texture, proportion and the functional aspects of how the space flows seamlessly JJA House is an excellent example of intelligent, common sense principles being used to dictate the design. Every interior aesthetic element has been crafted to contribute towards emotional gratification, luxe without bling." – Wolf Architects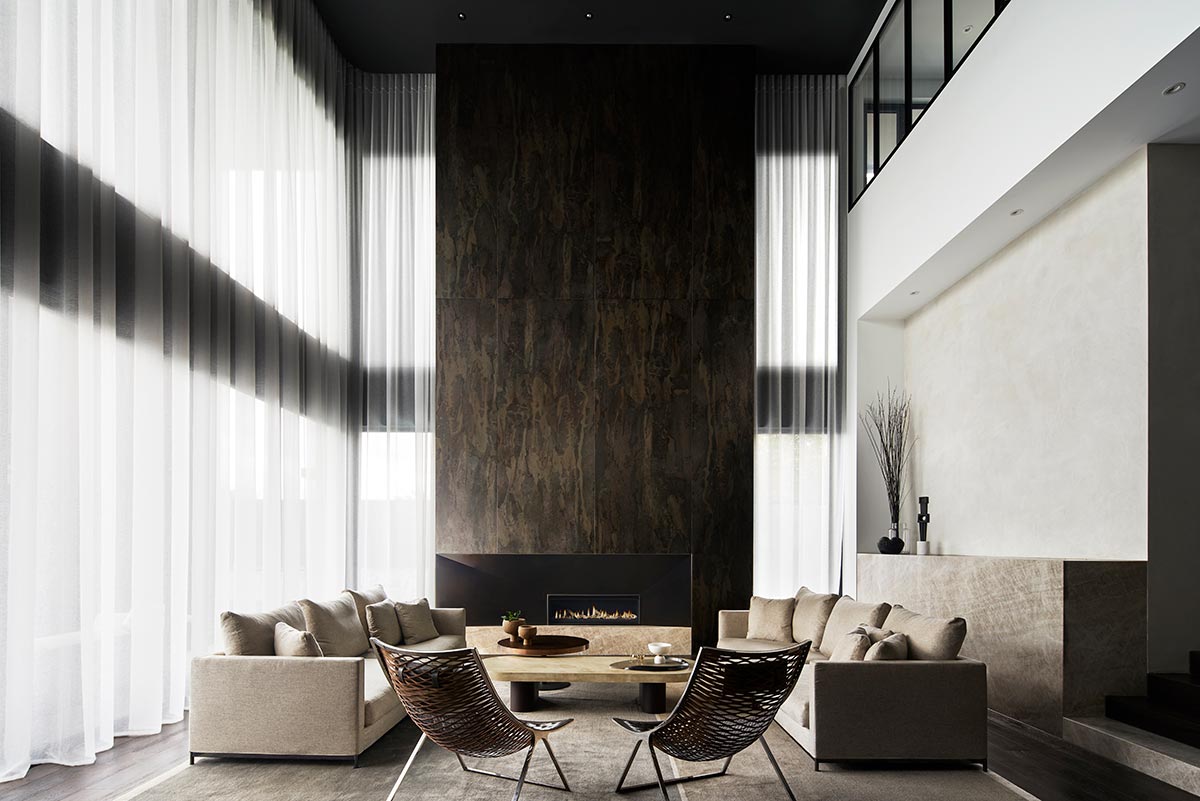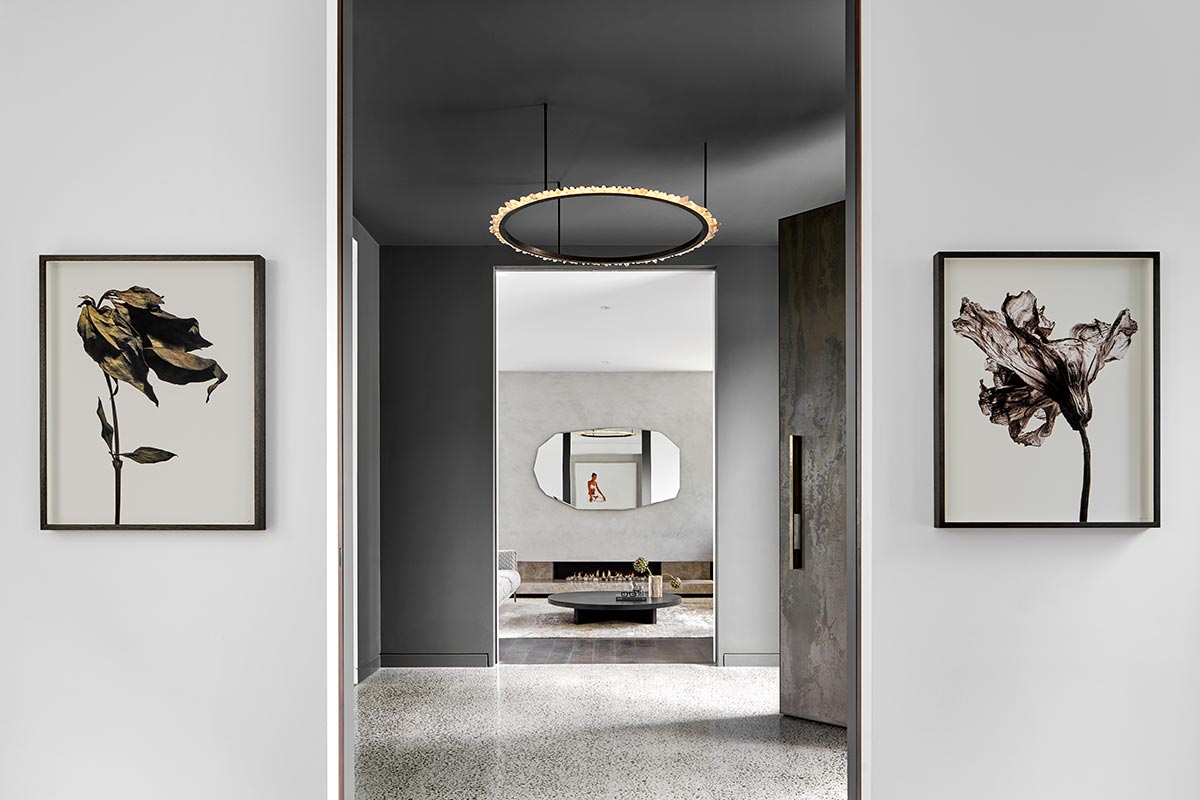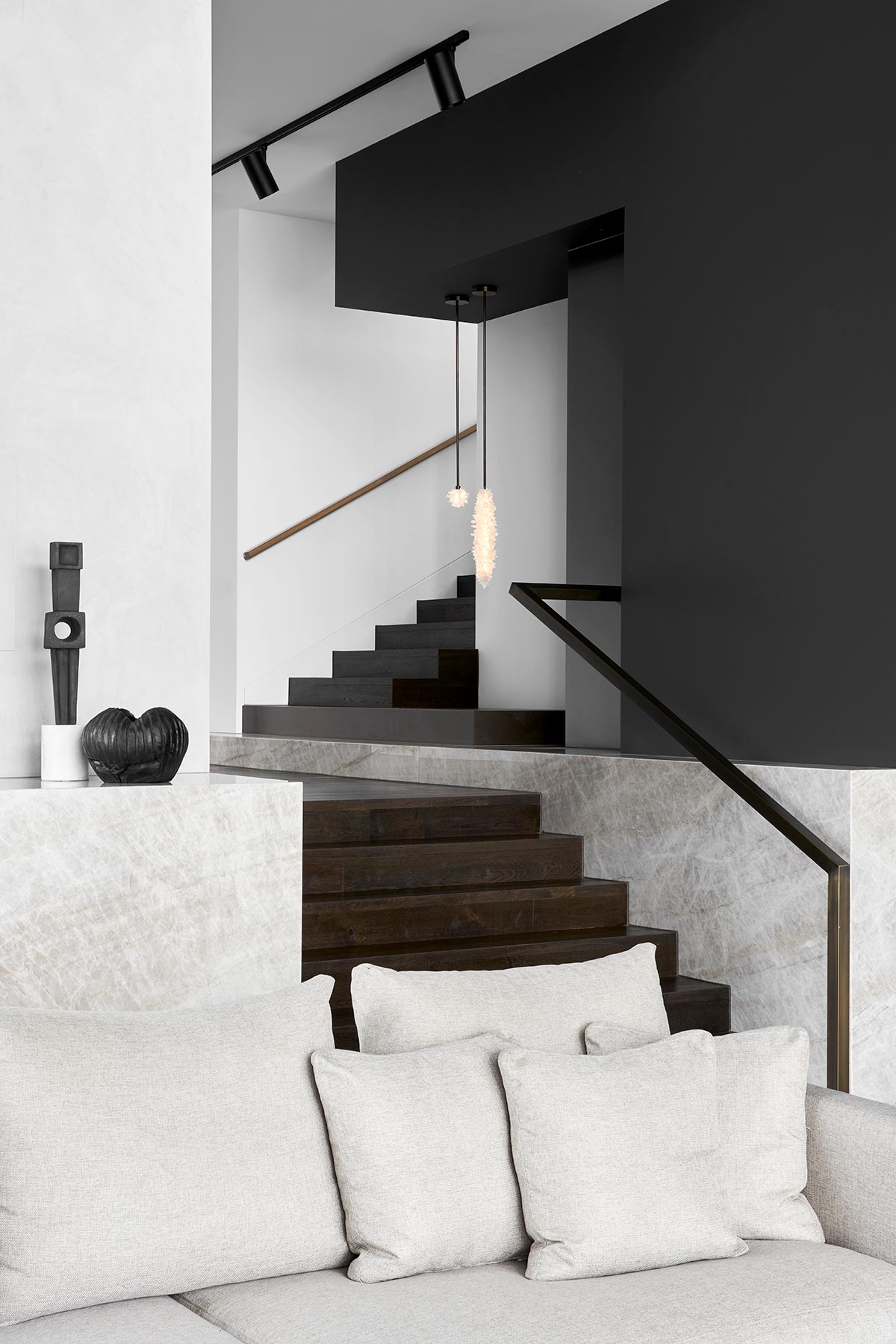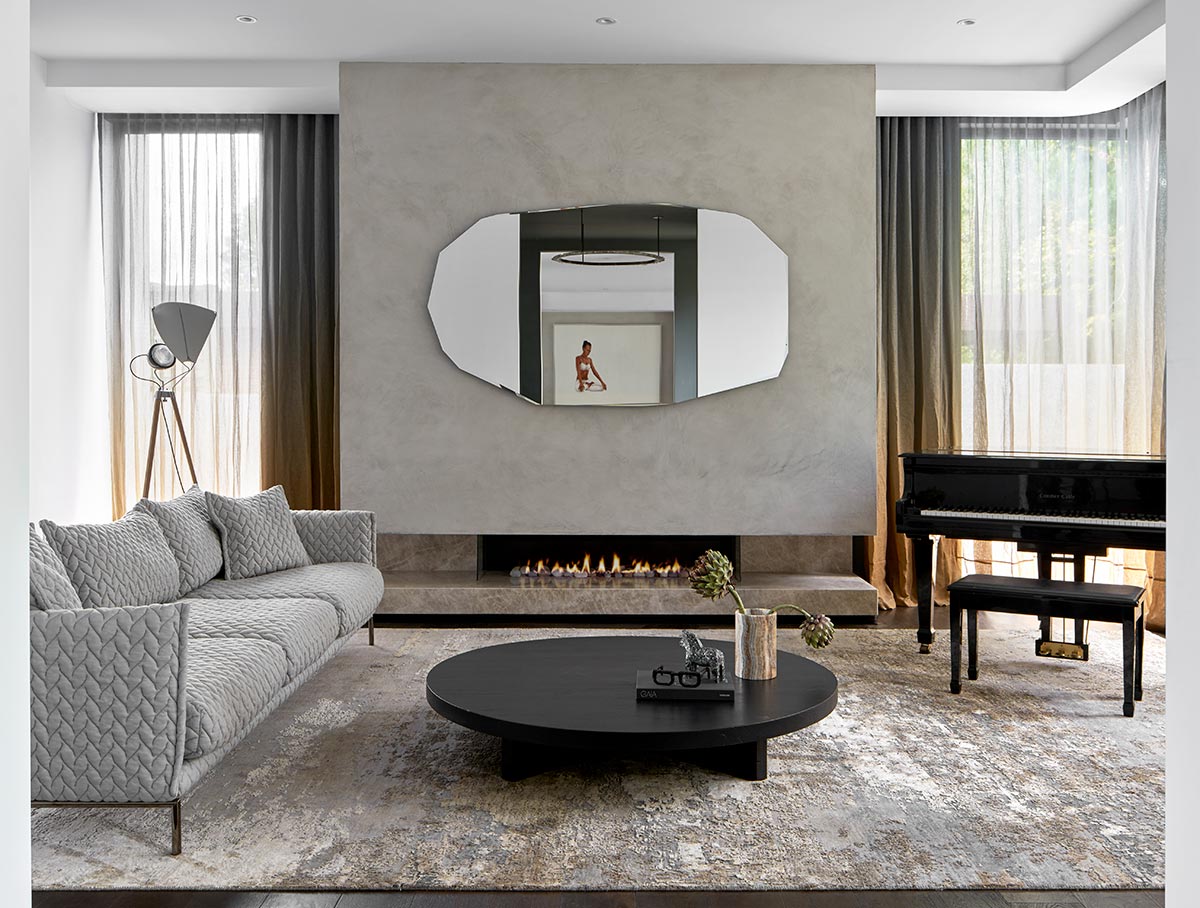 Enhanced sustainability was pertinent to the brief, and there was also a unanimous intent and passion to use Australian design and made products where possible. Quality and timeless materials were meticulously selected to adhere to ethical production, low environmental impact and harmonise with long term sustainability. All these elements and the detailed approach to conceptualising the design of the home resulted in a modern, striking, yet comfortably beautiful mansion.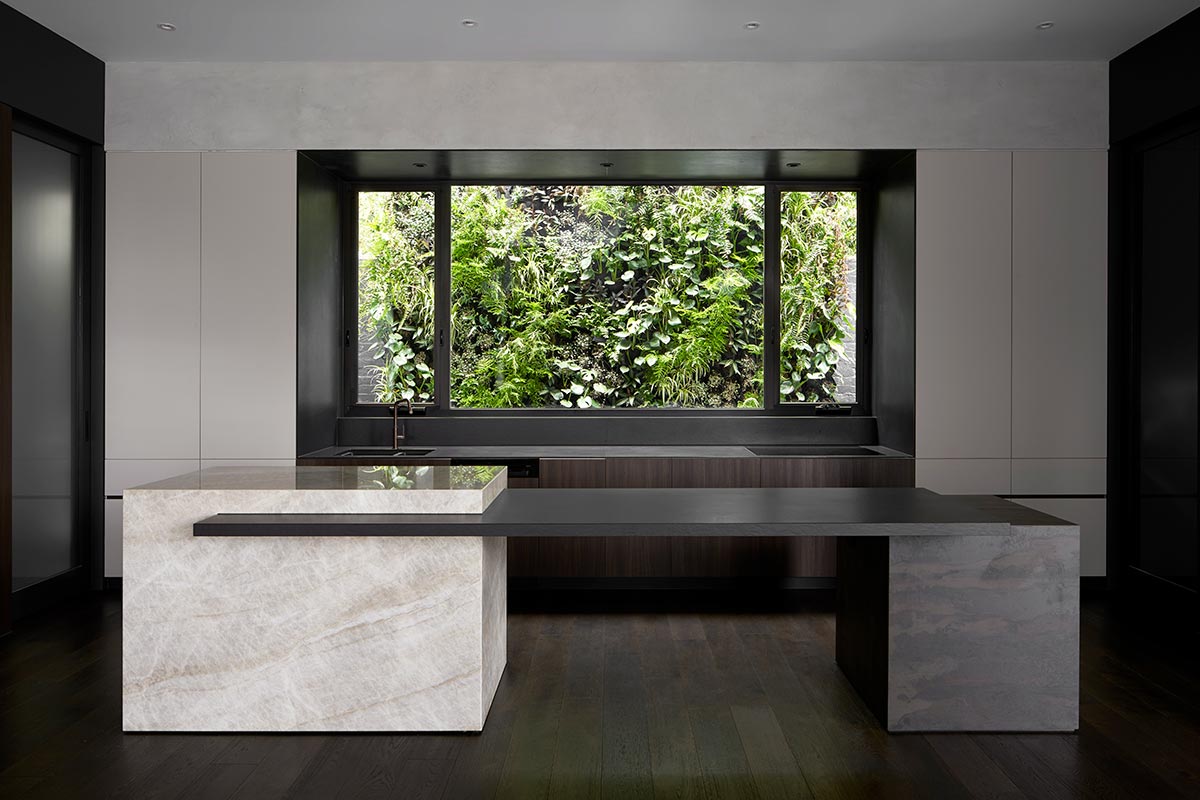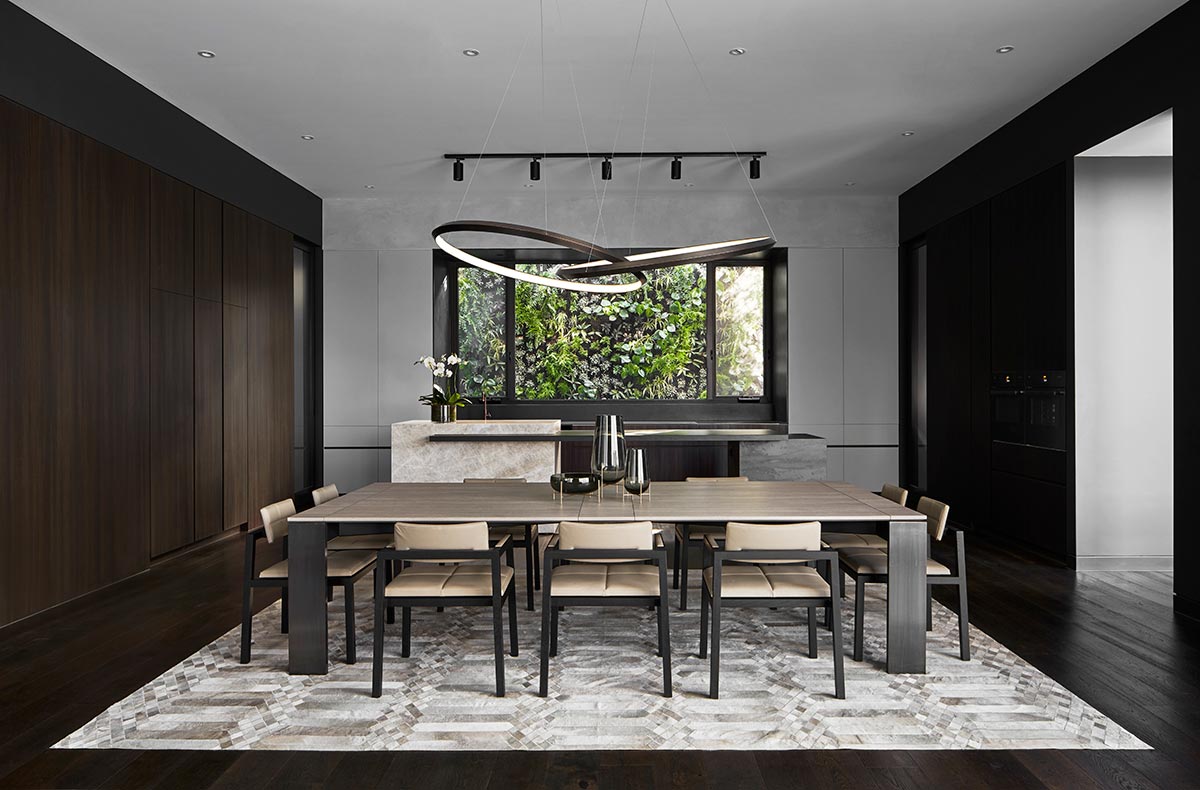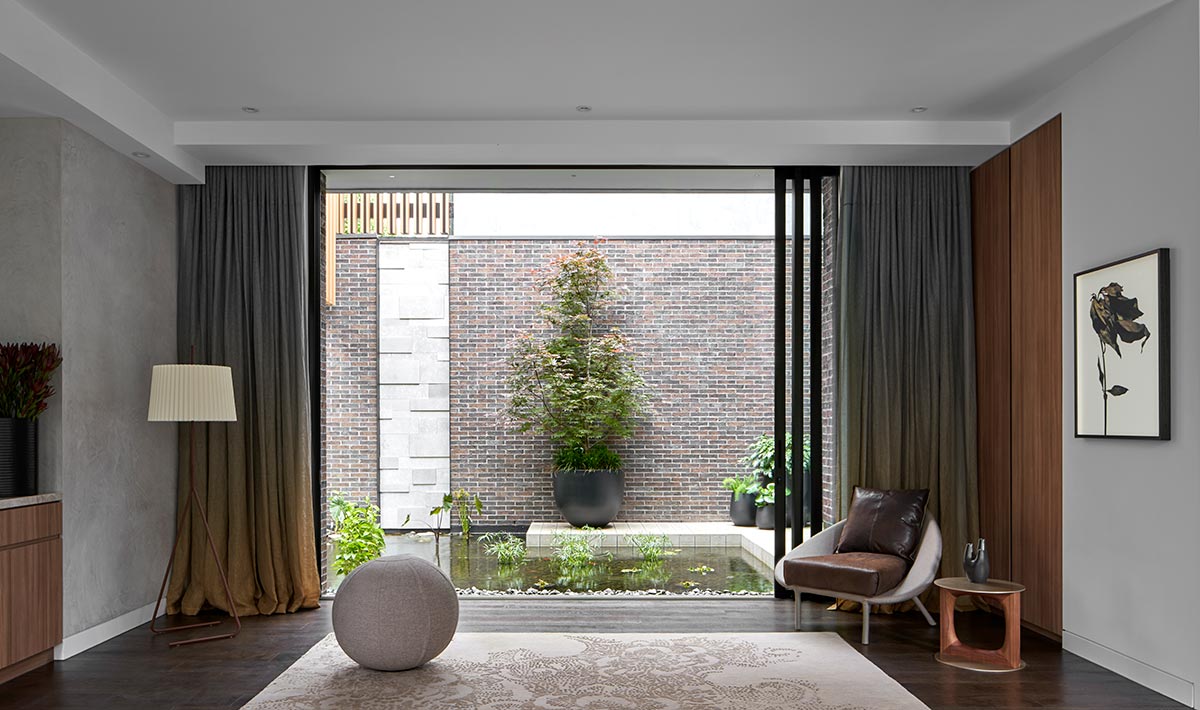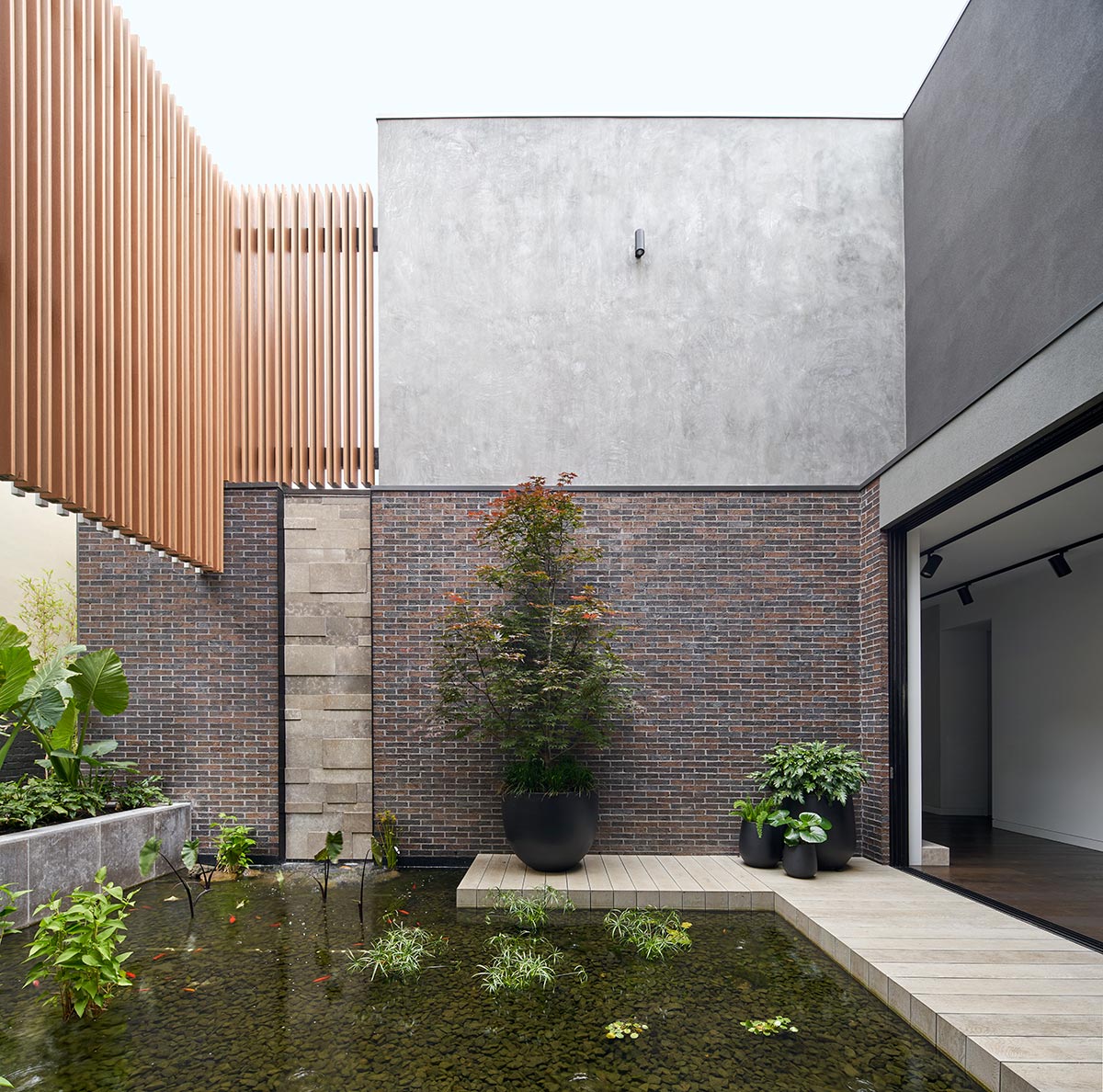 "Through clever use of architectural forms and thoughtful material choices the home is filled with hard finishes which appear soft, fixed materials which appear to move and solid materials which appear to float. Throughout the house, aesthetic components harness the elements of nature and humanise the monumentality of the house." – Wolf Architects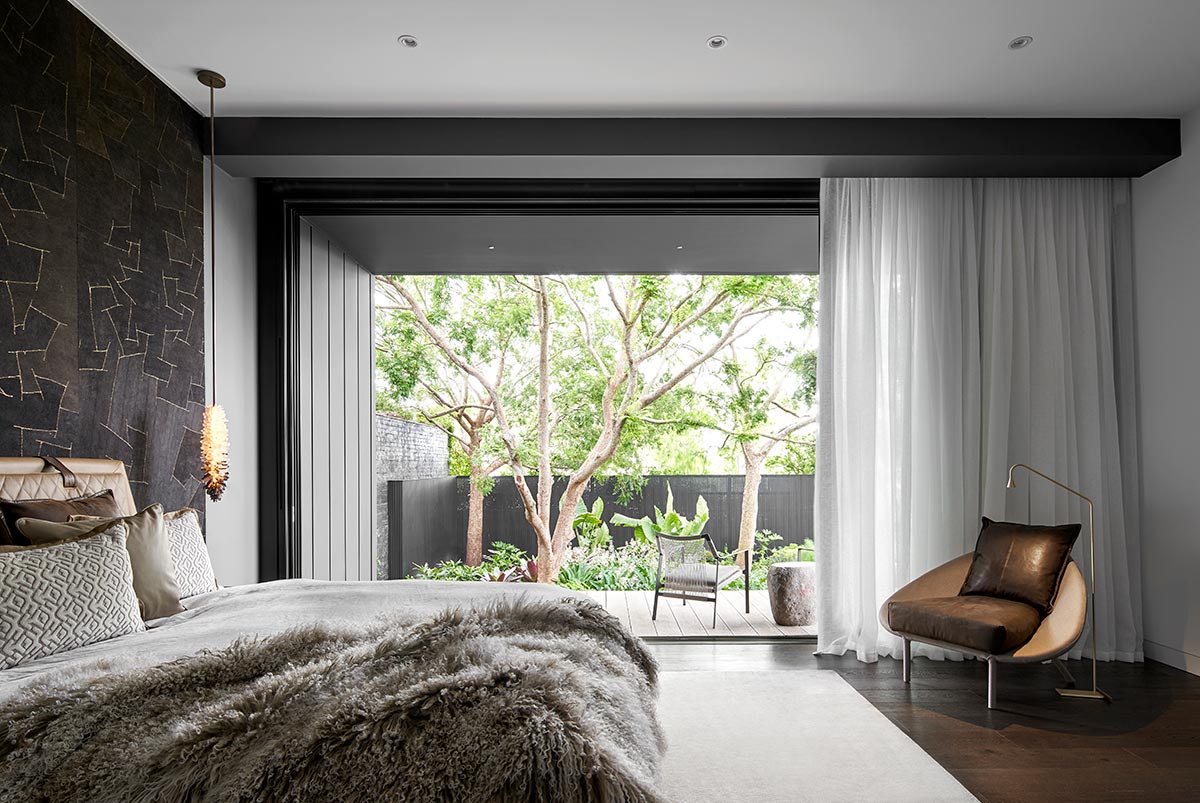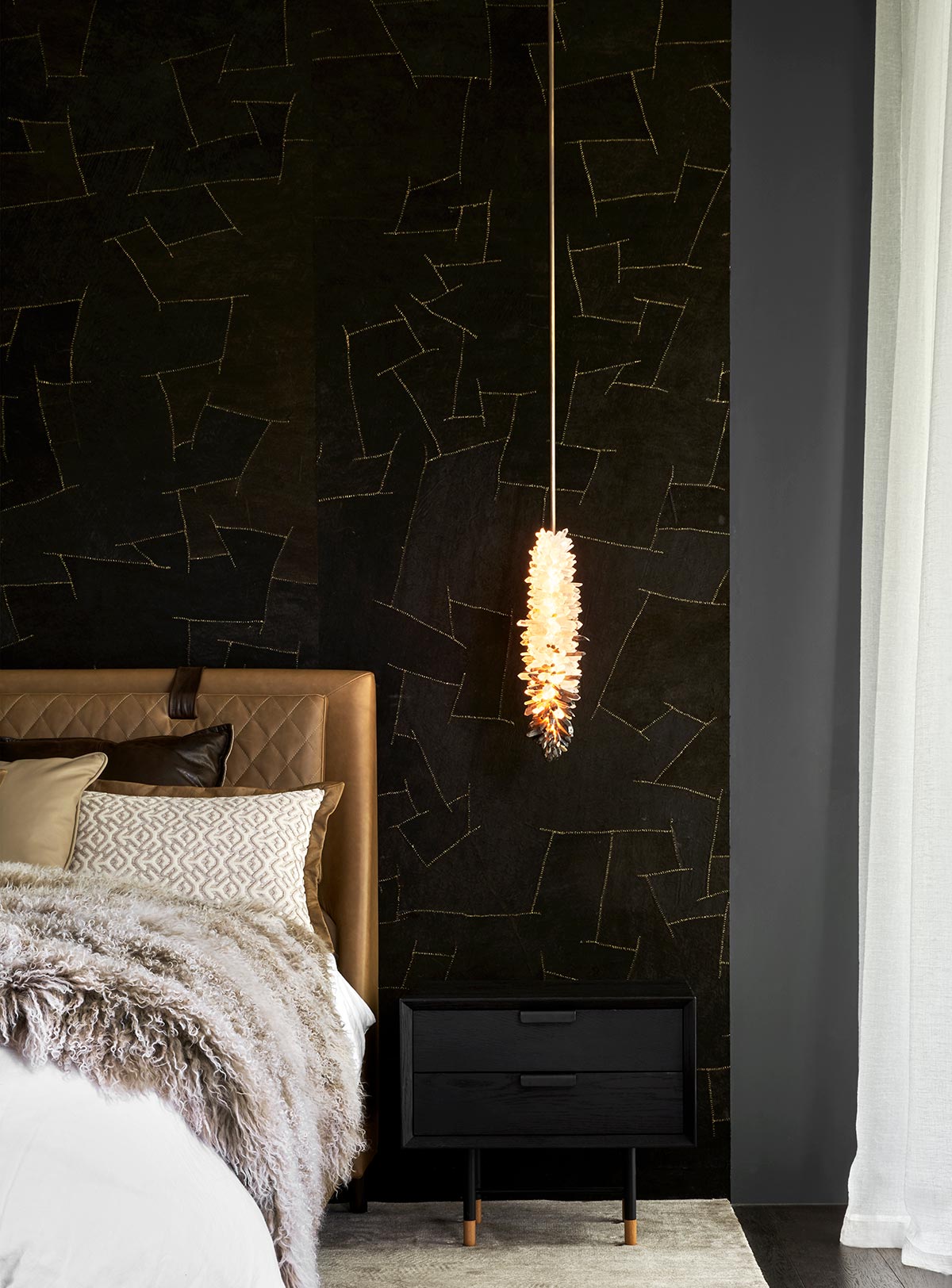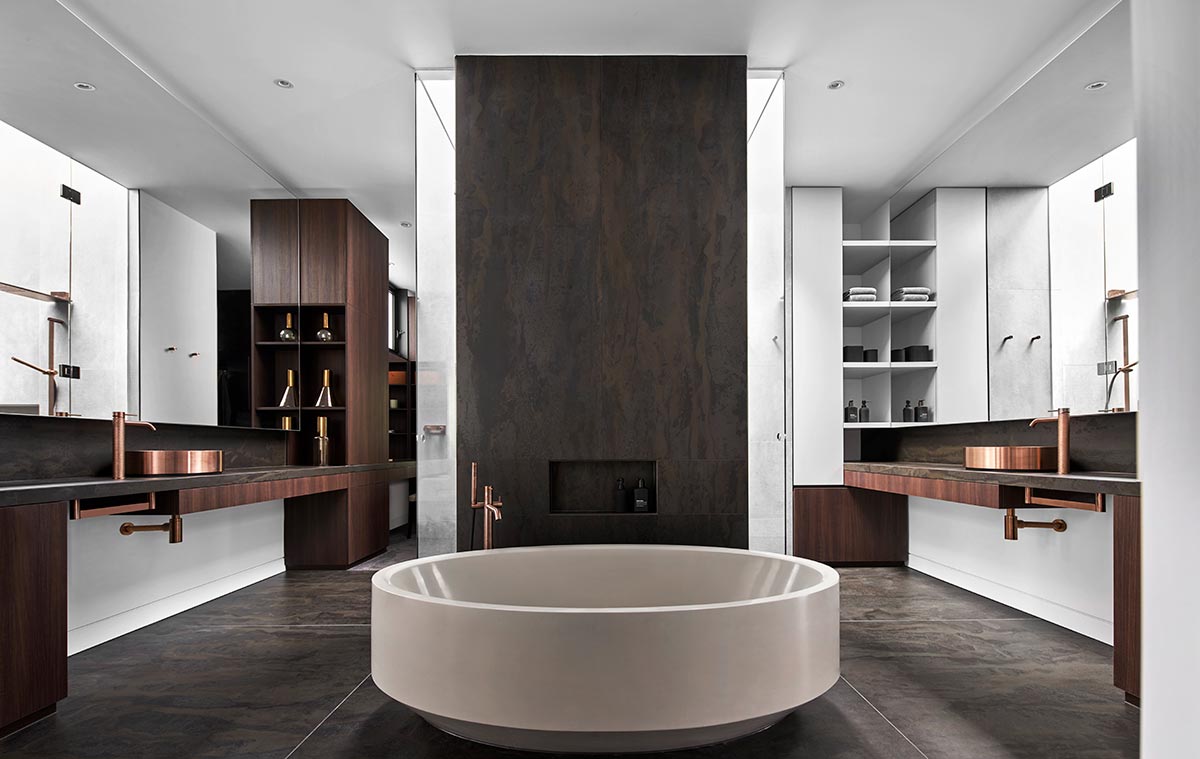 This home is a conscious reflection of those who dwell here. It's layered, robust, minimalist, elegantly understated and subtly flows from one space to another, connecting the accumulated personality of the family yet remaining true to individuals. Definitely lived up to its intention of luxe without bling.
House Project: Janine Allis' Residence
Architect: Wolf Architects
Location: Melbourne, Australia
Type: New Build
Landscape Architect: Nathan Burkett 
Interiors: In Design International
Builder: Leone Constructions
Photographer: Damien Kook