Ready for another beach house goodness? The Dorman Beach House at Lorne hovers above the Great Ocean Road carefully framing the dramatic ocean views along the coastline. Designed by Studio101 Architects, the brief was to build a new beach house that maximises the blue water views, provide a low maintenance lifestyle and nestle into the coastal environment. The concept has been shown to be feasible, but not without challenges. Let's take a look!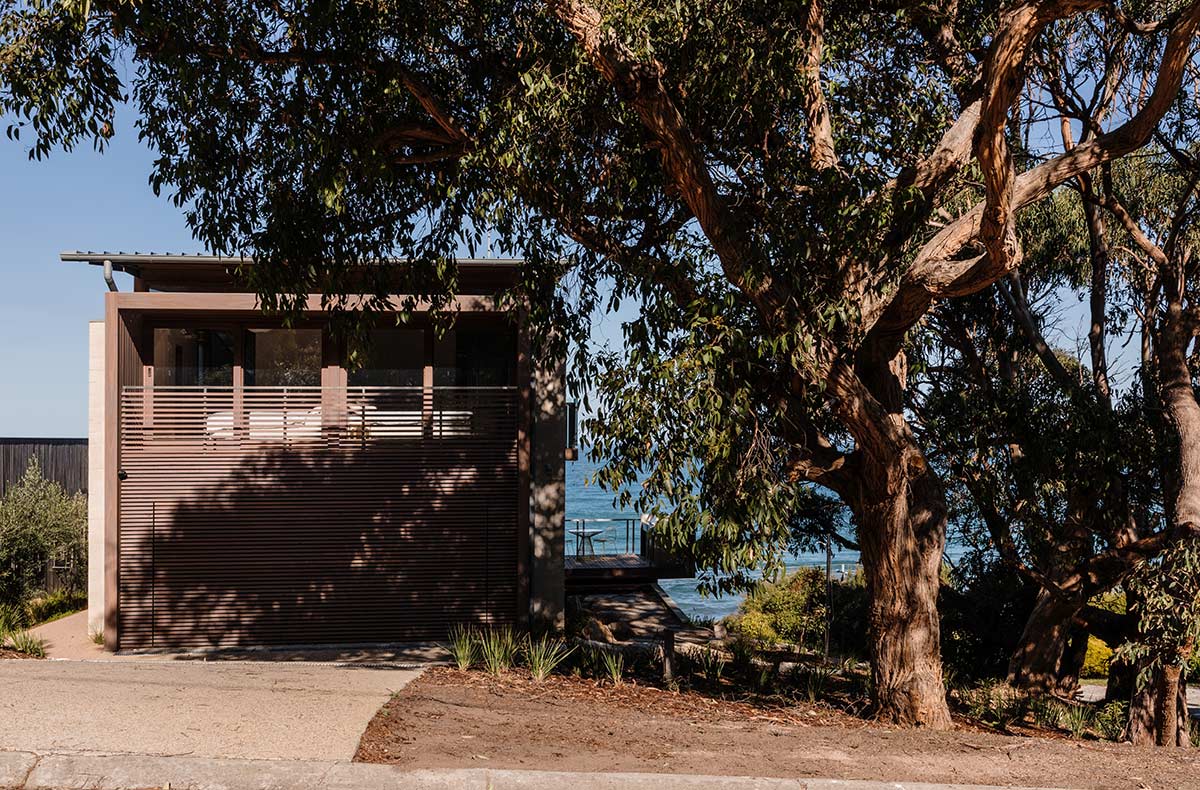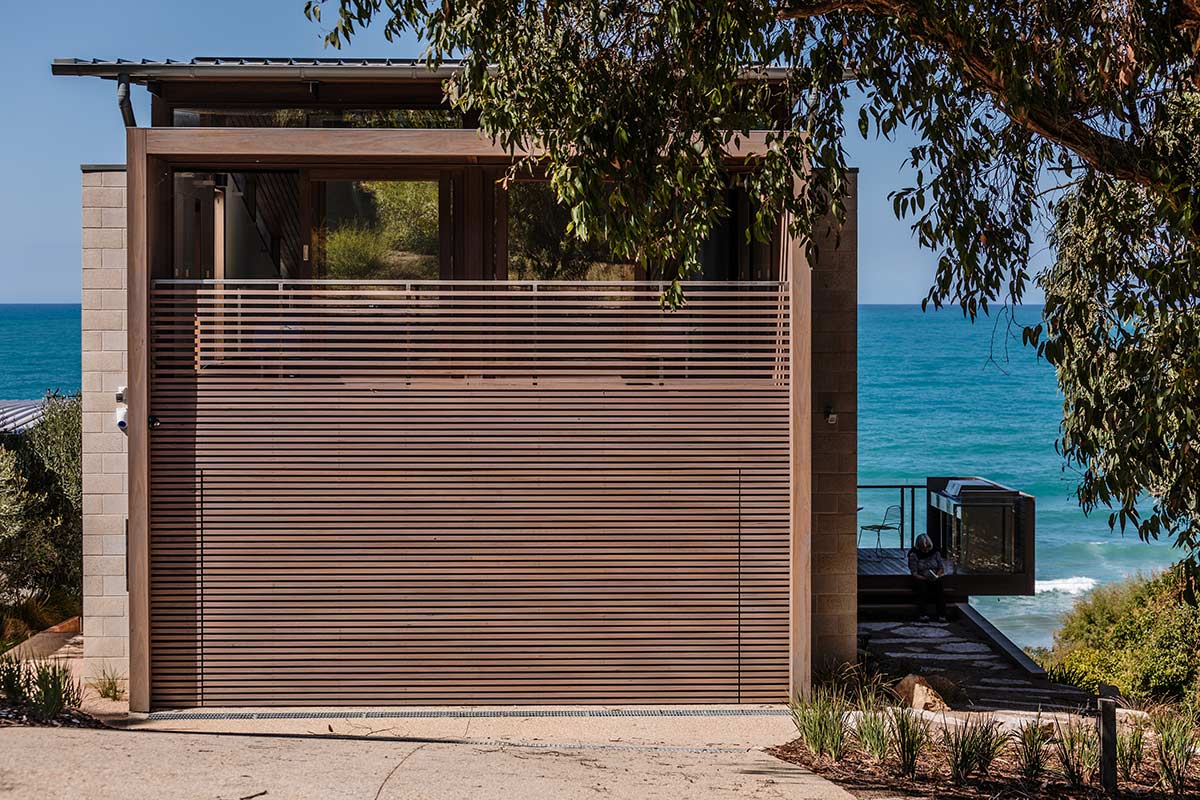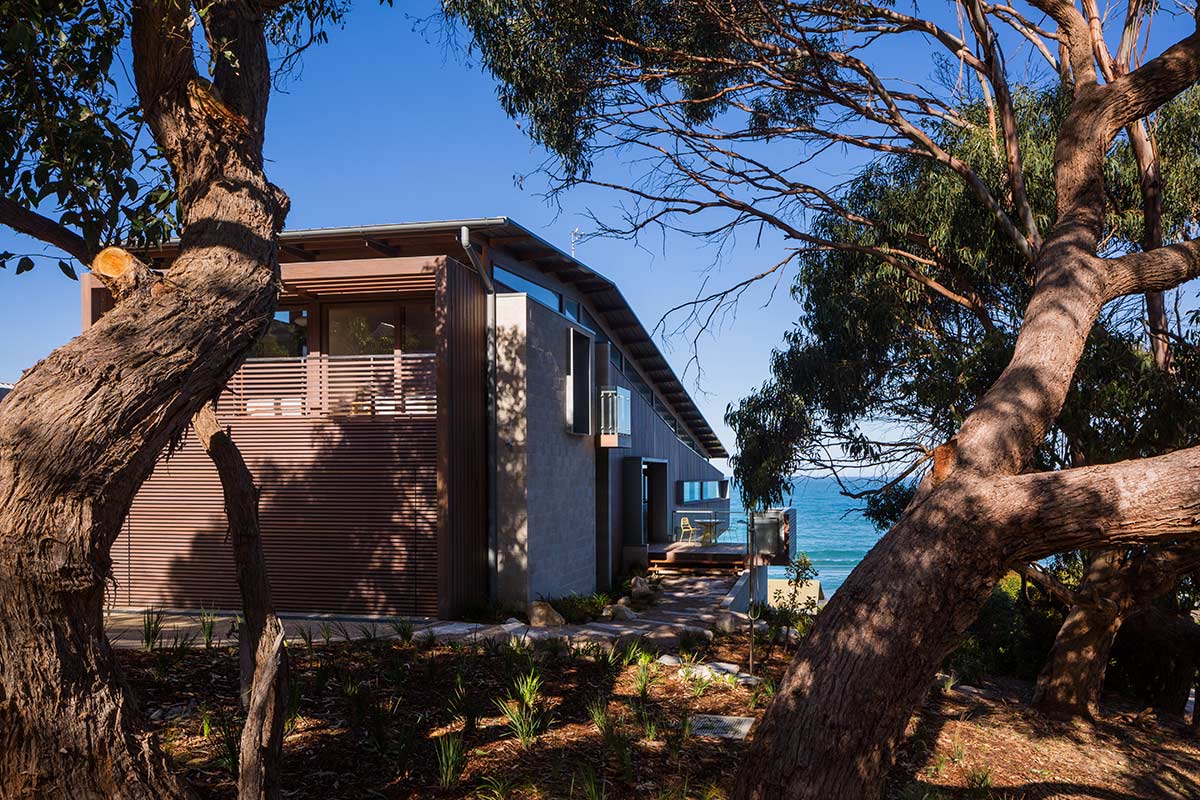 "Our wonderful clients are semi-retired and were looking for a new beach house that captures the essence and spirit of a coastal lifestyle. We assisted with finding the vacant site and completed a pre-purchase report to ensure its suitability. Program wise the brief called for 3 bedrooms, 2 living spaces including an open plan Living/Dining /Kitchen and a double garage. Conceptually, the home needed to maximise the blue water views, provide a low maintenance lifestyle and nestle into the coastal environment." – Studio101 Architects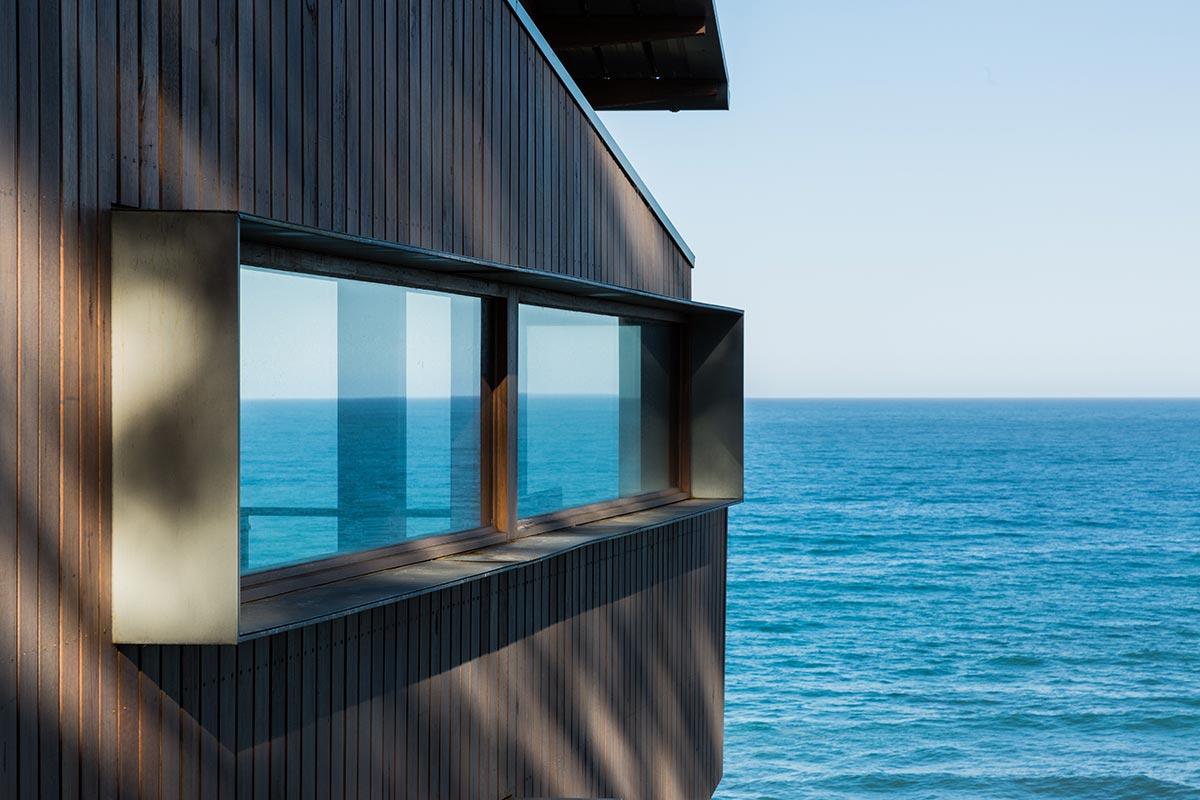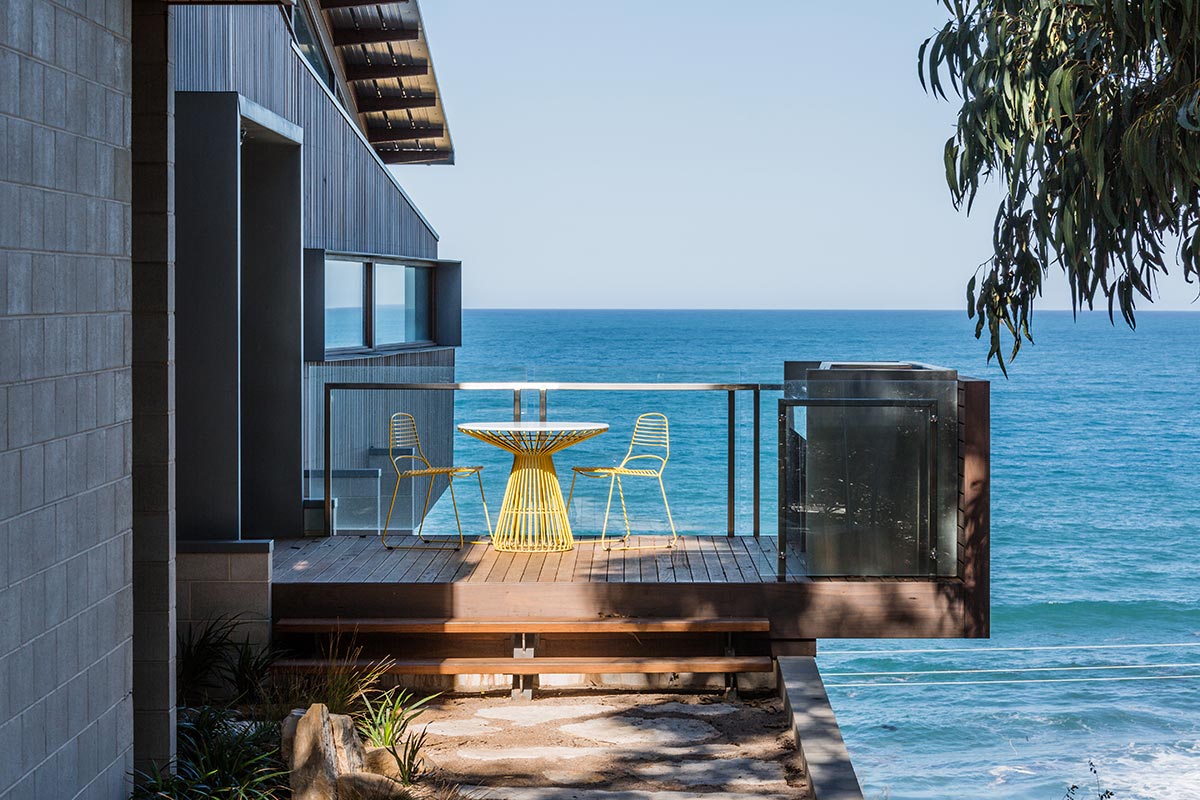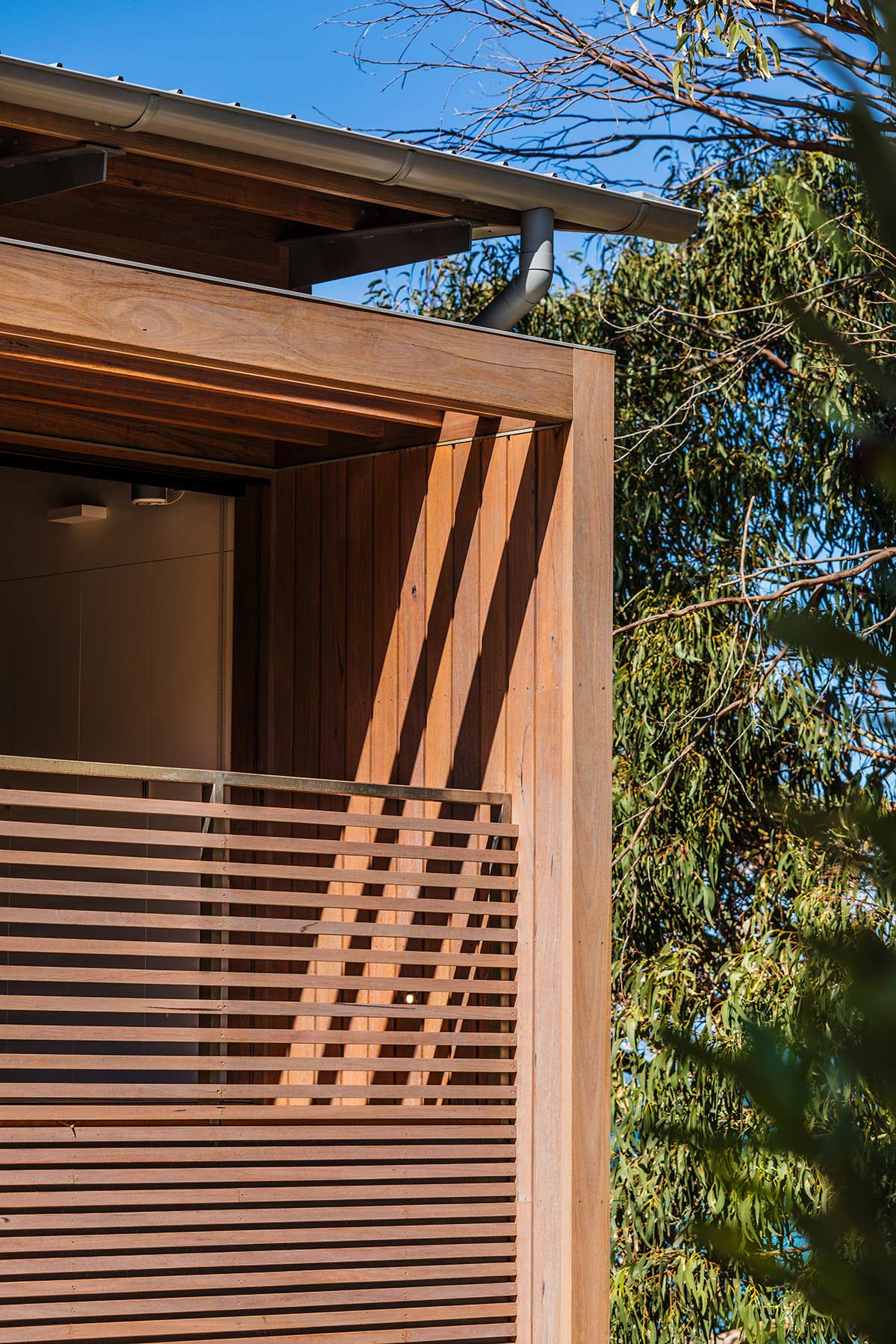 Nestled in a tricky site with difficult, steep topography and located within a sensitive, bush fire prone coastal environment, this home presented more challenges including height limits, coastal character and significant landscape overlays along with materials/colour restrictions. The home has been sensitively designed to work cohesively with the existing topography and incorporates a unified palette of materials, colours and textures echoing the surrounding native landscape. The rectangular site is referenced in the elegant linear floor plan that spills down the site to focus and frame the ocean views.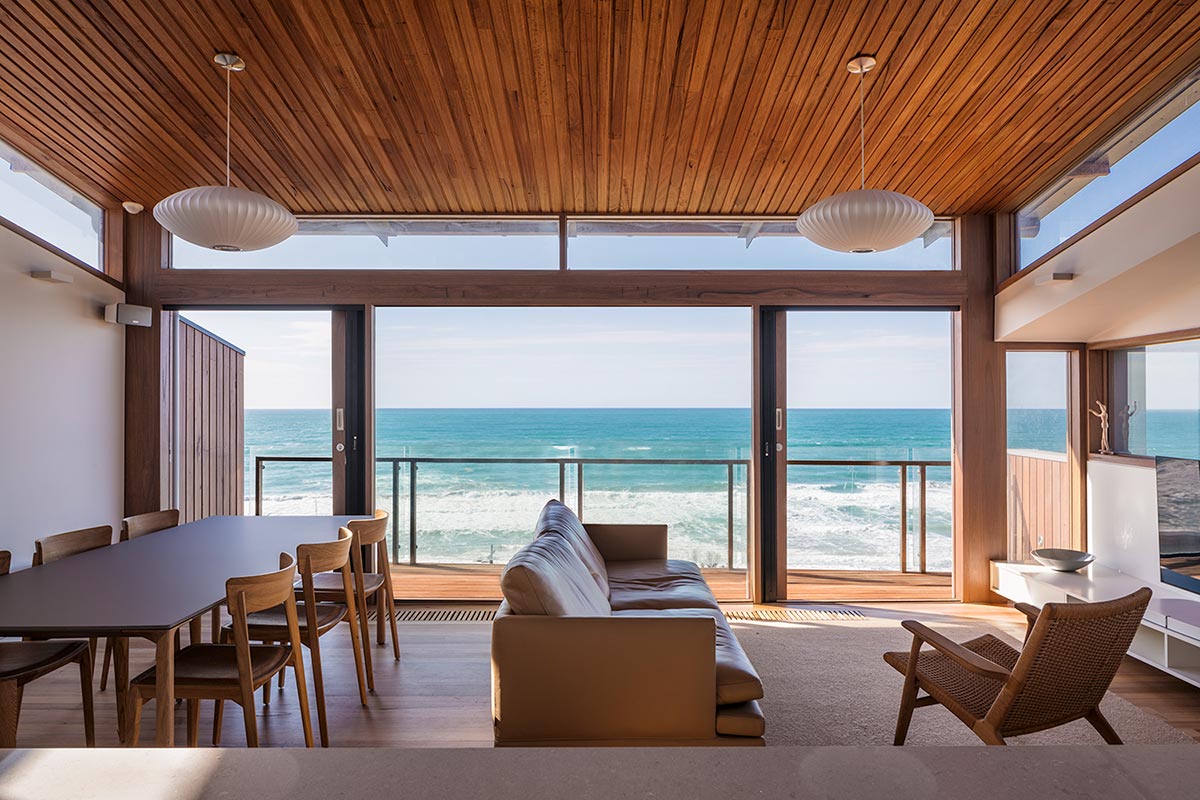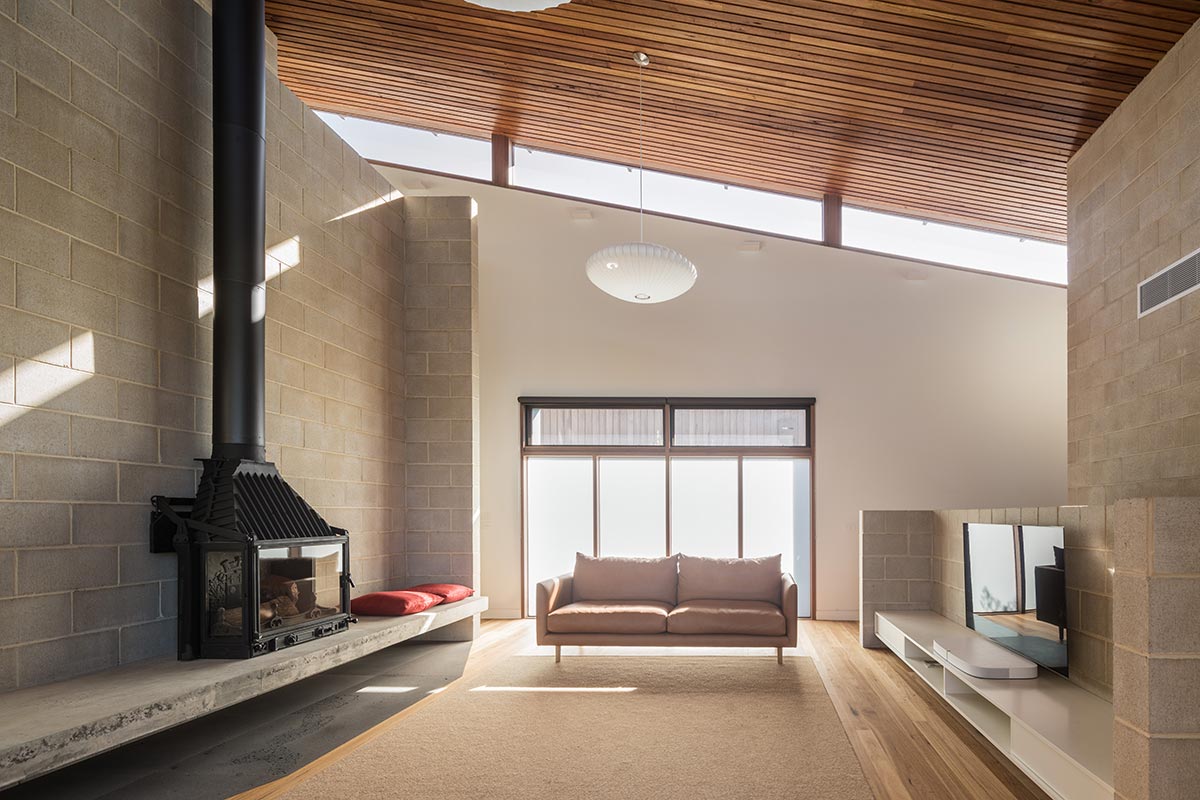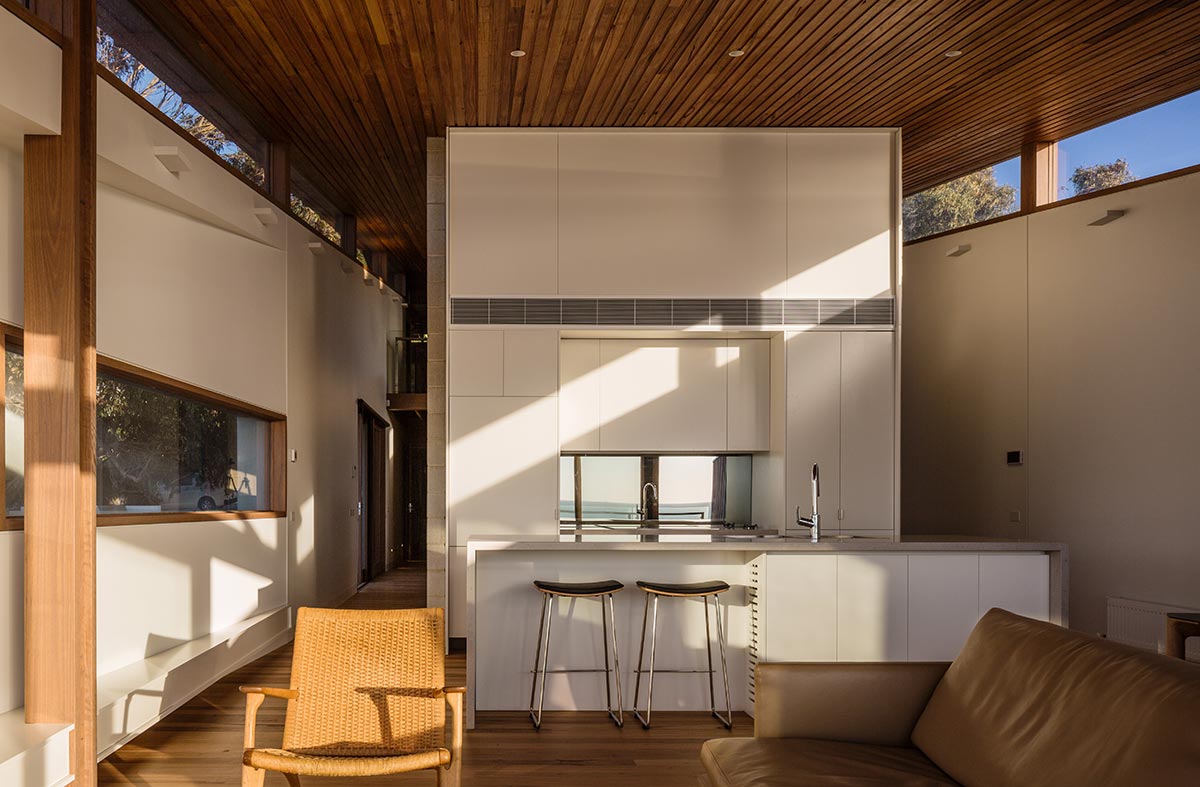 The palette of white, brown, and black creates a pocket of texture and greenery both internally and externally, complementing the surrounding coastal area. Externally, the linear form of the home flows down the site following the existing topography and to frame the ocean views, while warm timber finishes provide a sustainable, warm, tactile, low maintenance and durable finish that adds to the overall livability.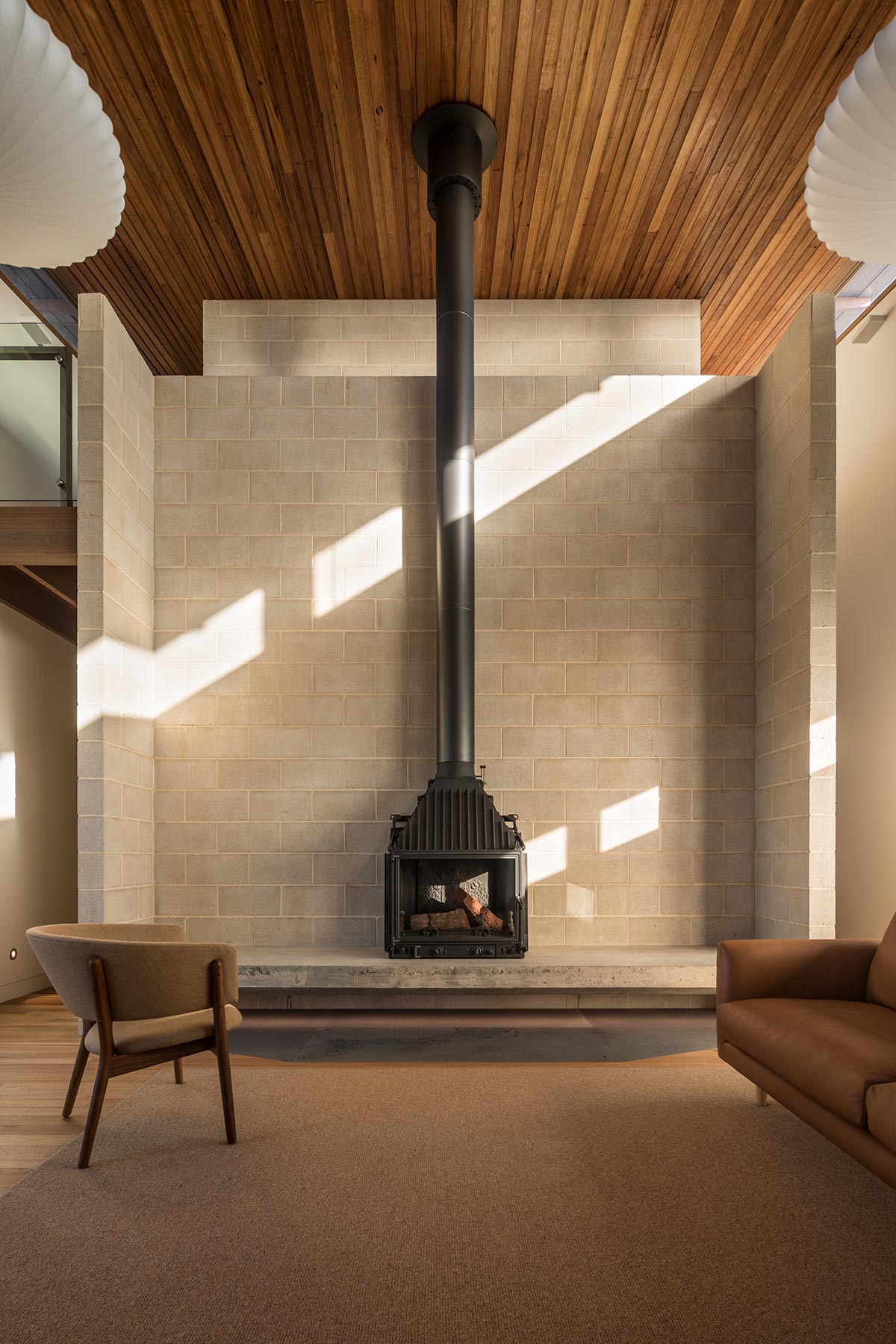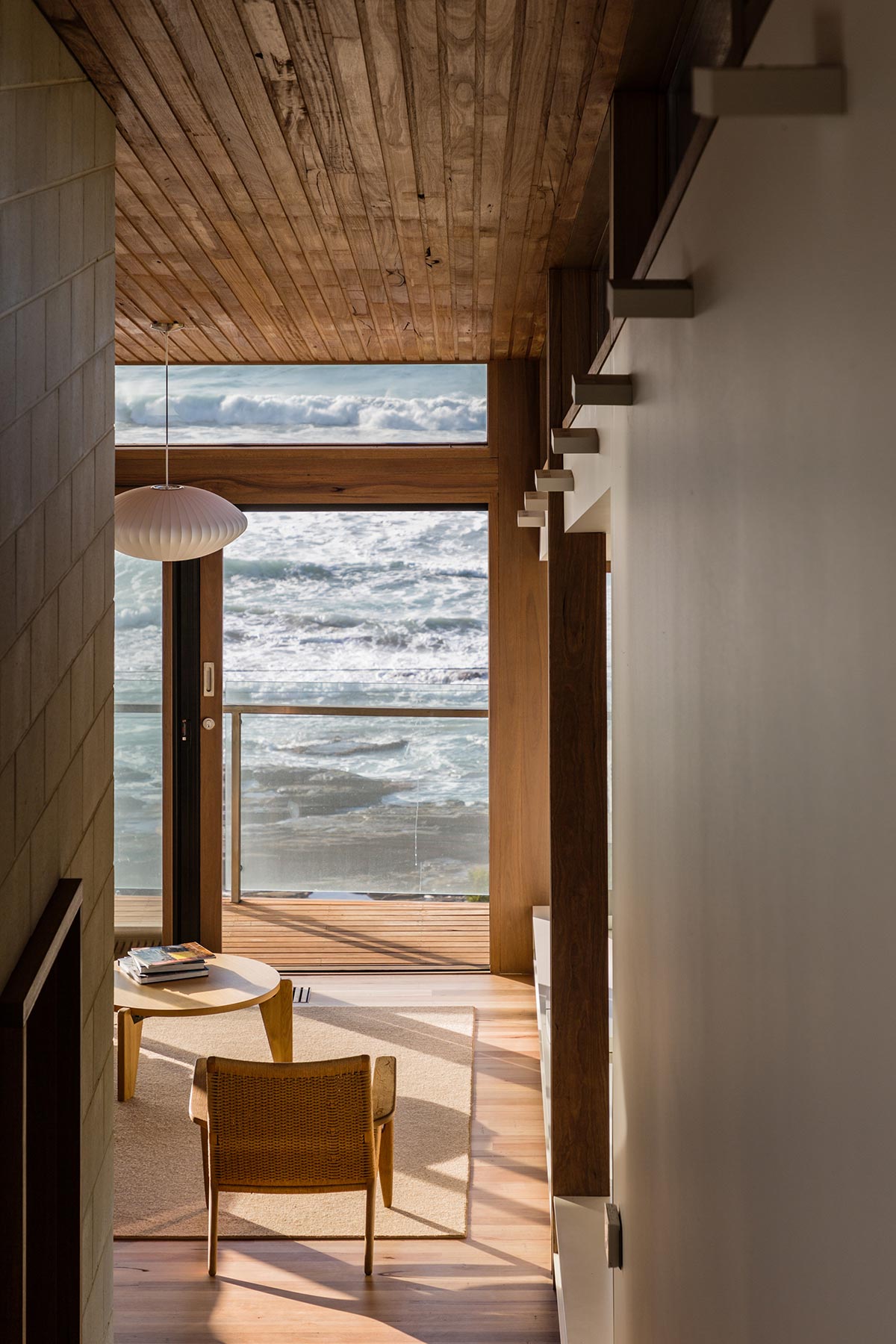 "The entry Mid-Level houses the primary living areas and acts as a platform for living – to capture and frame the mesmerizing ocean views. Functionally, the plan centres around two full-height central pods formed from core filled concrete blockwork – each concealing the wet areas and stairs to each level. While working structurally, these pods act as central organising elements to define the living spaces. Light, space and views flow around the pods and link each of the spaces to one another." – Studio101 Architects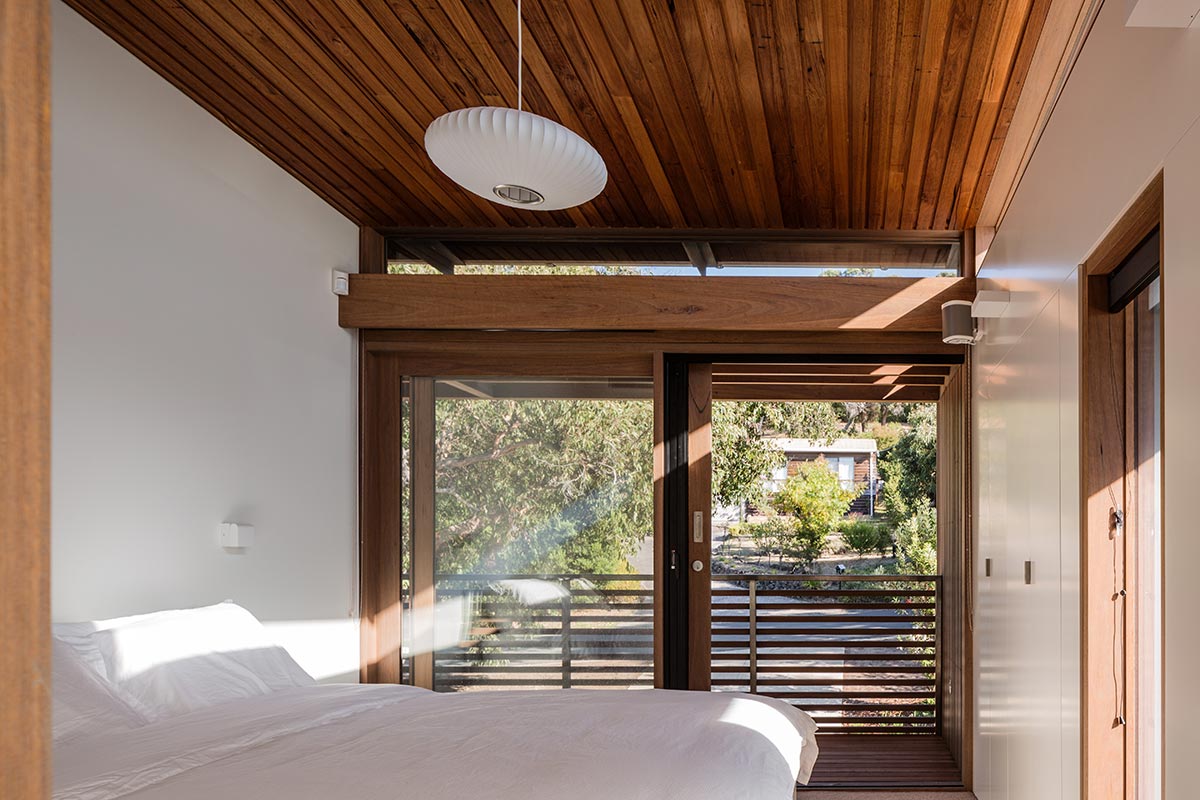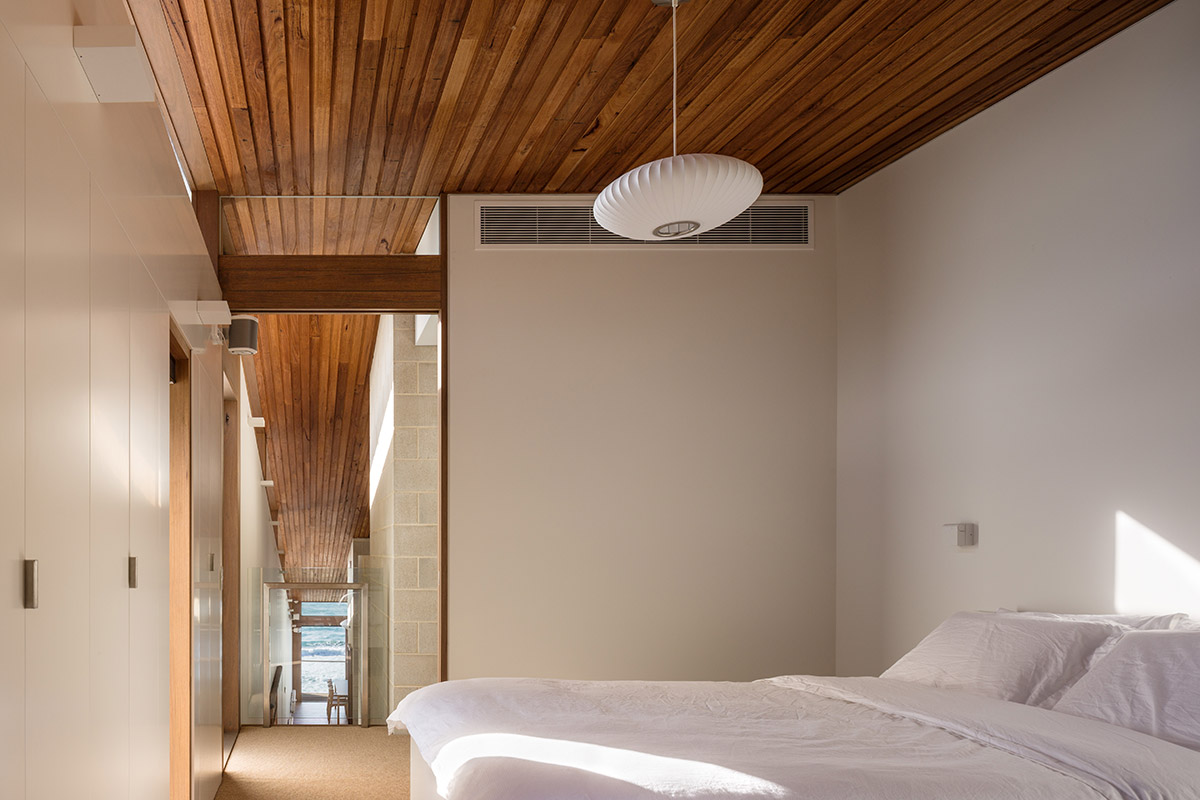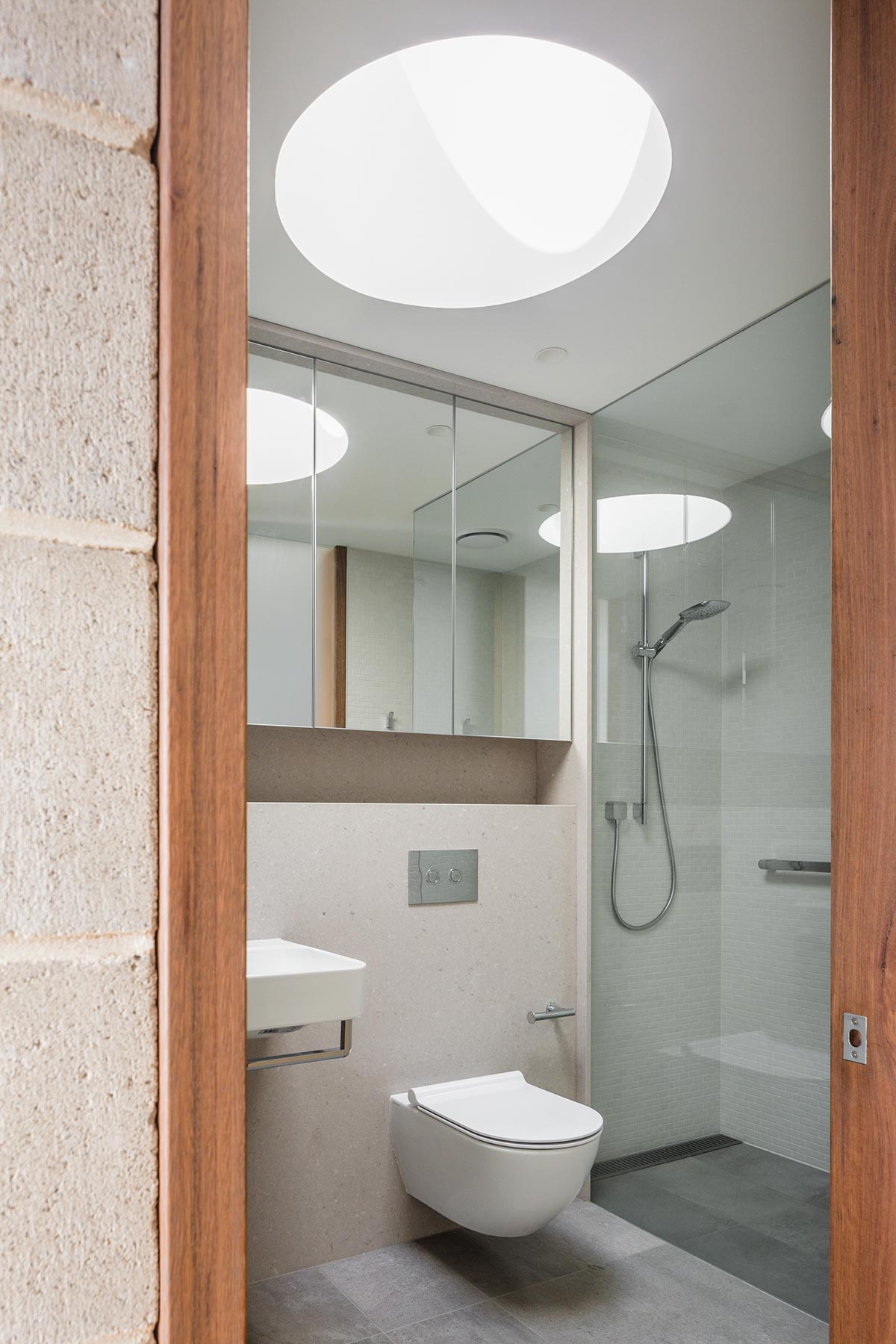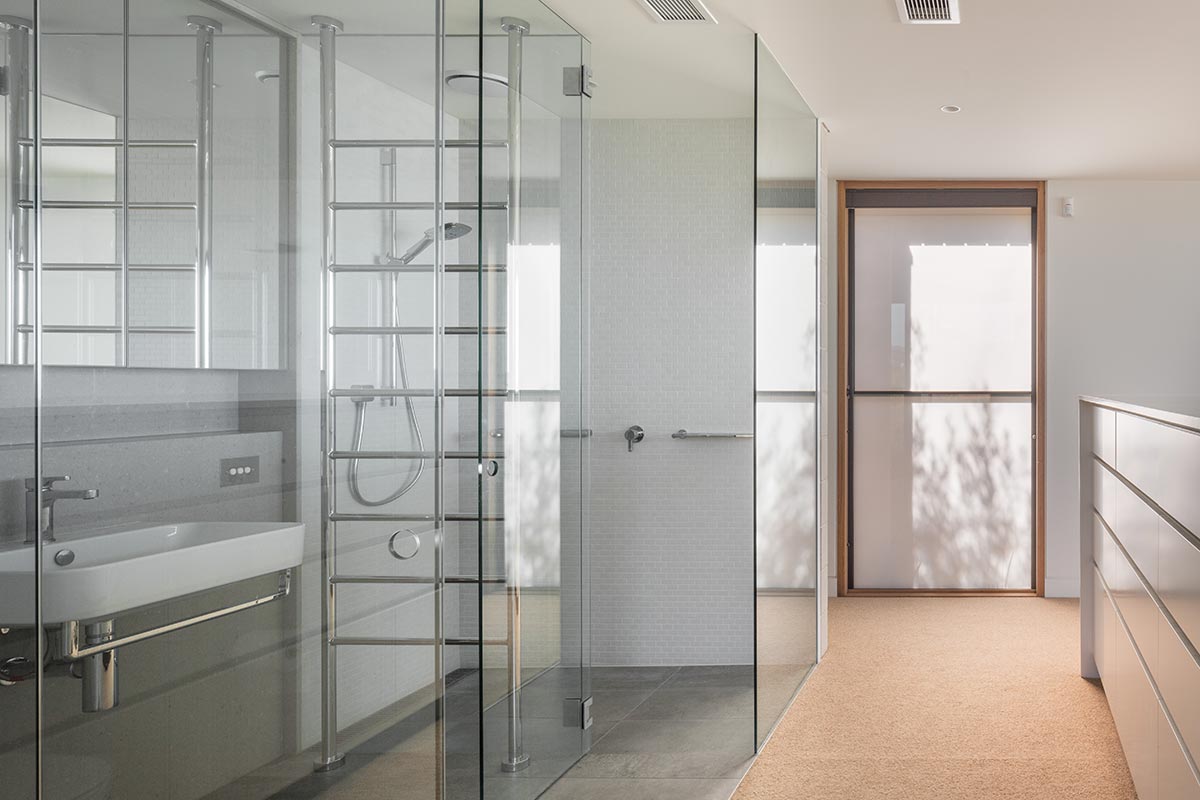 With high attention paid to functionality and liveability, the overall design output opened up the opportunity to create a home that embraces coastal elements and lifestyle and blends these seamlessly with modern ideas to create an ultimate beach retreat with family, scenic views, and longevity in mind.
House Project: Dorman Beach House
Architect: Studio101 Architects
Location: Lorne, Australia
Type: New Build
Photographer: Trevor Mein