From a traditional cabin to a modern architectural masterpiece, the use of timber in houses are proved to be timeless classics! With more and more houses are being built from greener alternatives, the popularity and diversity of these timber-clad homes have steadily grown throughout the years and can be seen not only in residential but also commercial projects. Today we take a look at 10 of our favourite Australian Timber Houses!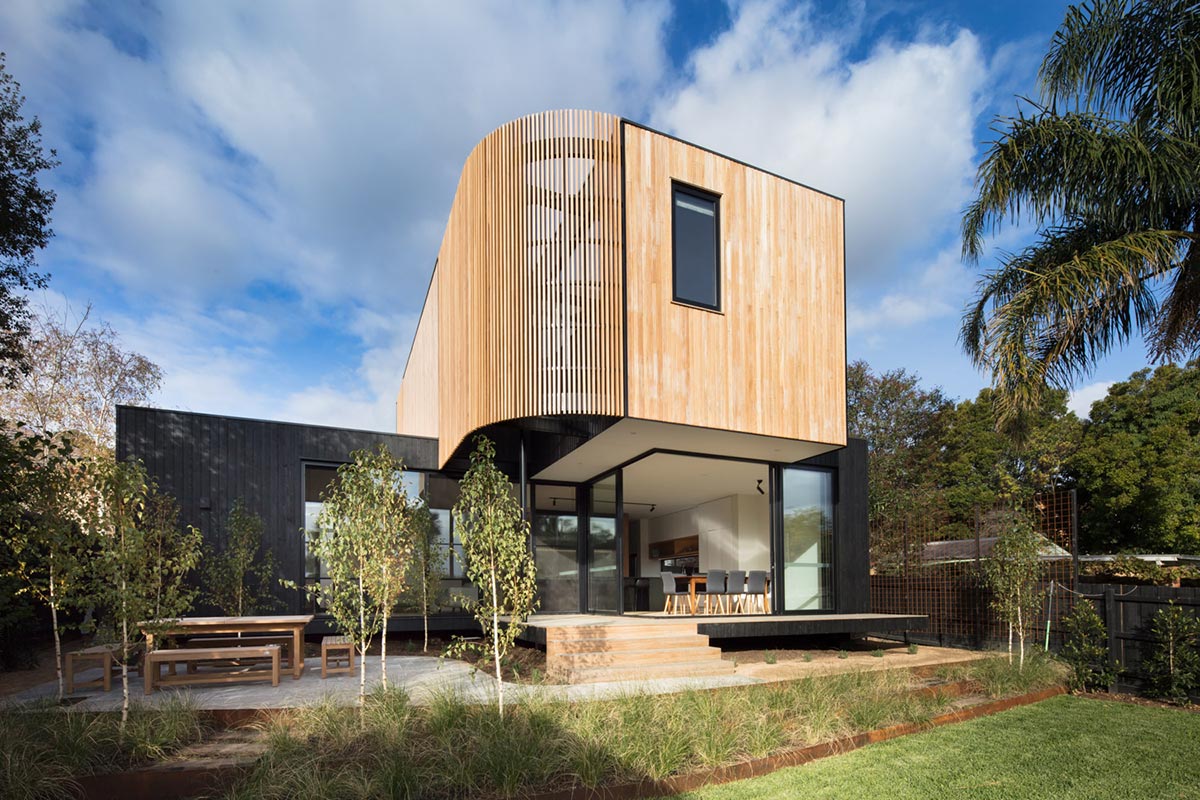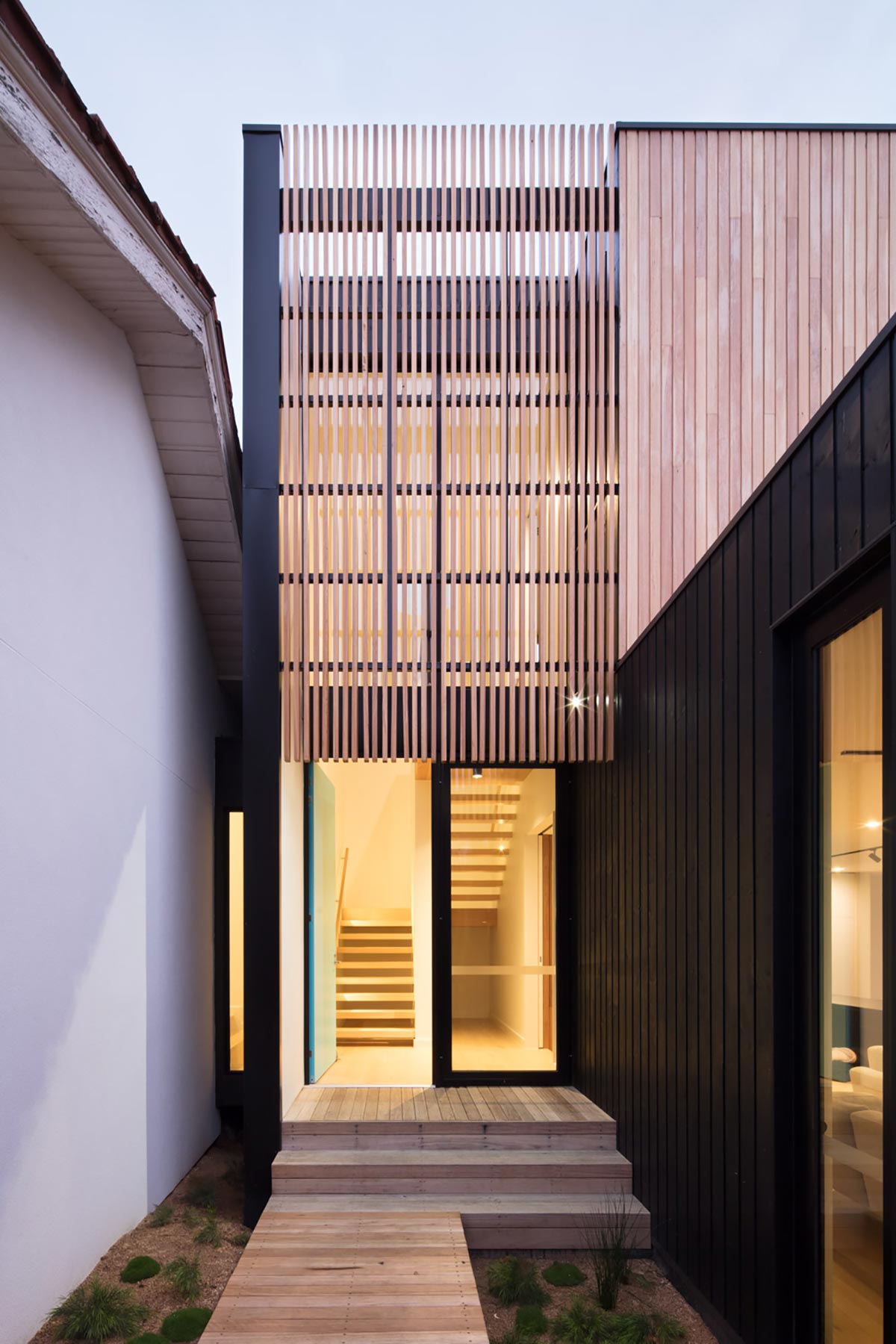 1. Ivanhoe Extension House by Modscape
First on our list is a weatherboard house tucked flawlessly behind Melbourne's North East. Ivanhoe Extension by Modscape is a two-storey modular extension that is striking, refined and it definitely loves timber! Sustainably-sourced Blackbutt timber, dark-stained timber and Colorbond Diversaclad marry in harmony in this home. But the personality of the home starts when the timber forms begin to curve to create a battened screen. The screen isn't just for good looks (although it is damn pretty) but it also provides additional sun shading and privacy.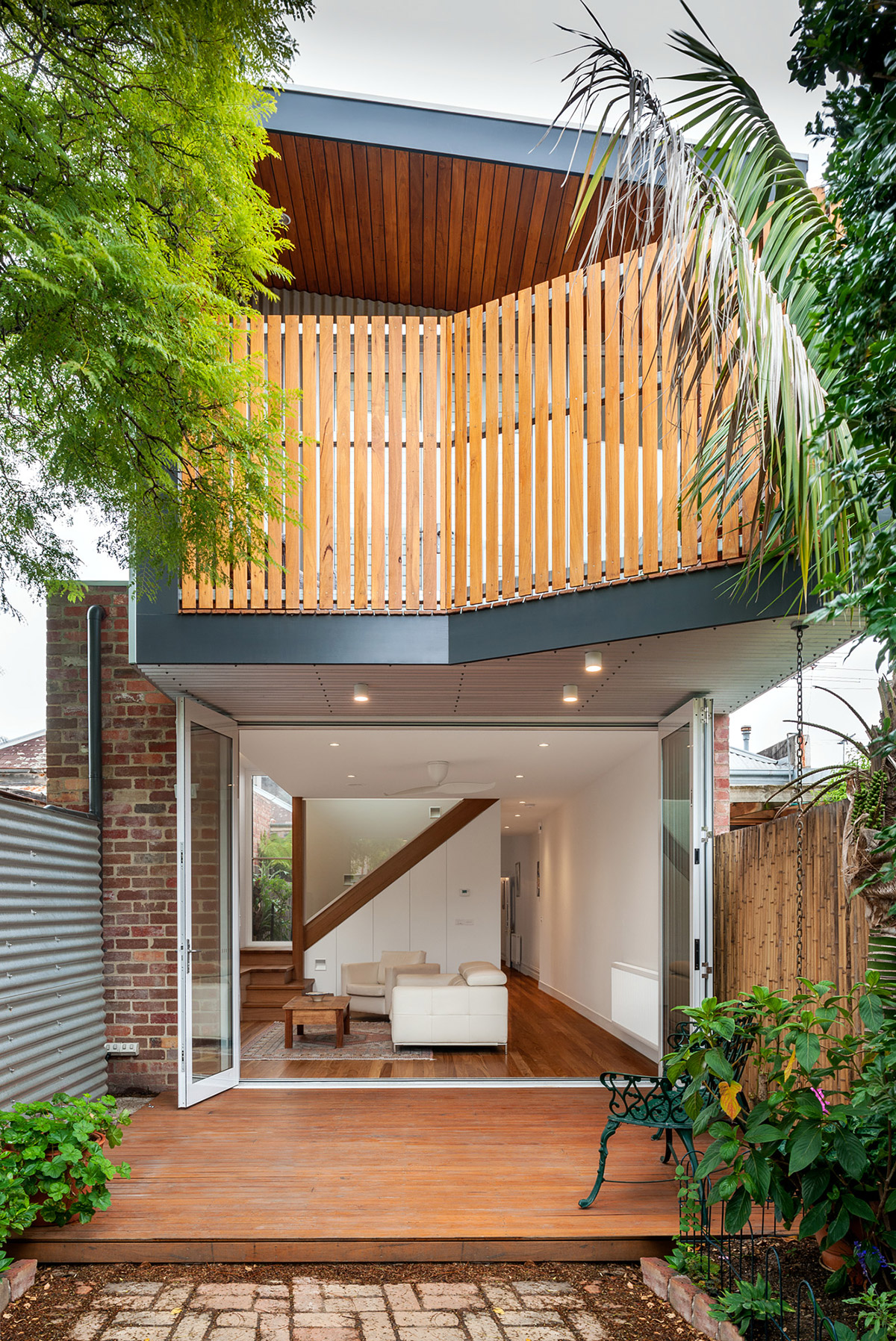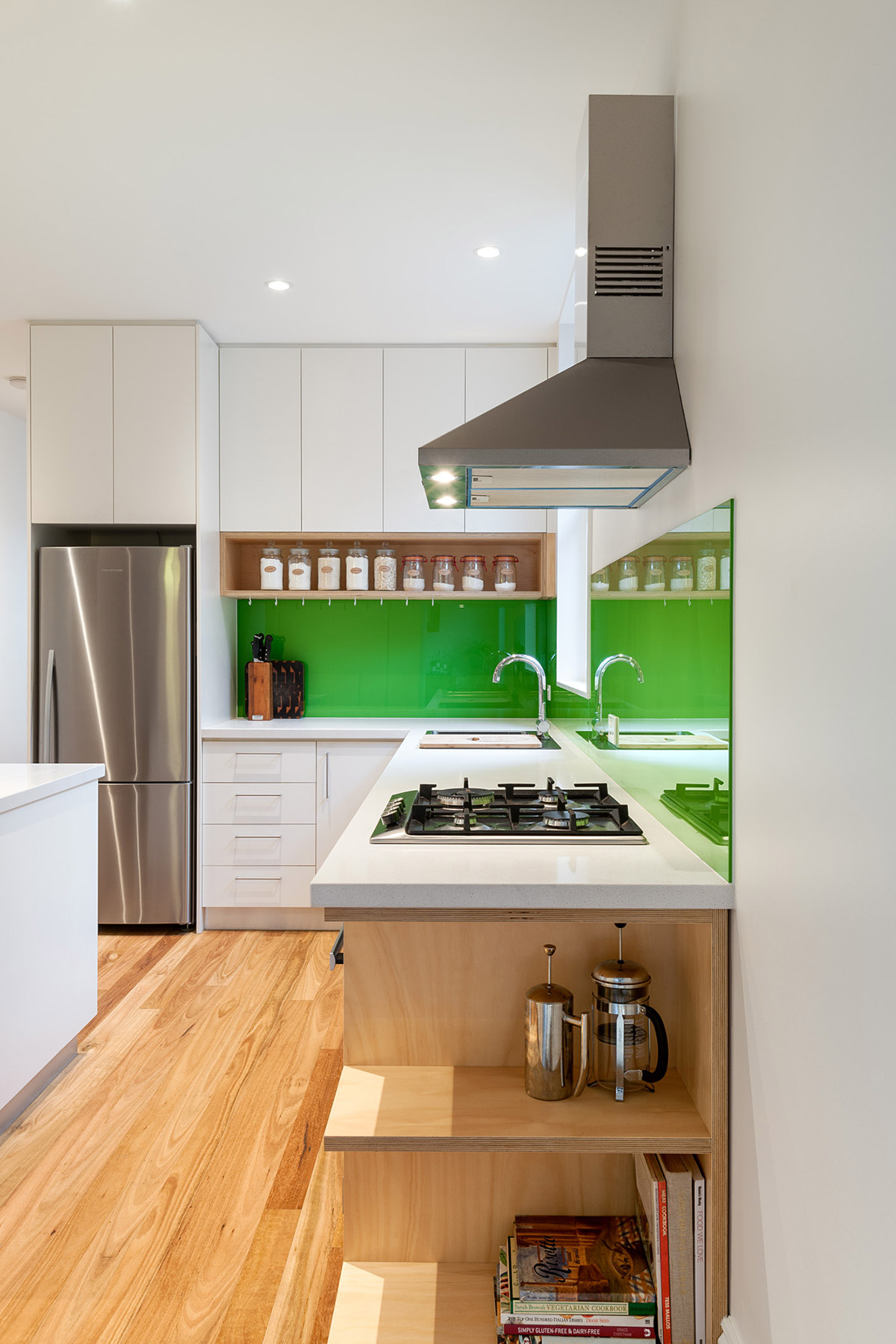 2. Treehouse Terrace by Green Sheep Collective
Just when you think magic only happens on telly, you'll be surprised with how a place, once dark and cold could be transformed into a bright, warm home. Treehouse Terrace is a North Carlton suburban haven that has gone a residential makeover with the talented folks at Green Sheep Collective. When you're looking for a quiet home to live in with sustainable and flexible features, Treehouse Terrace is definitely the top-of-mind home to cater to any longing for comfort amidst the demands of the grown-up life.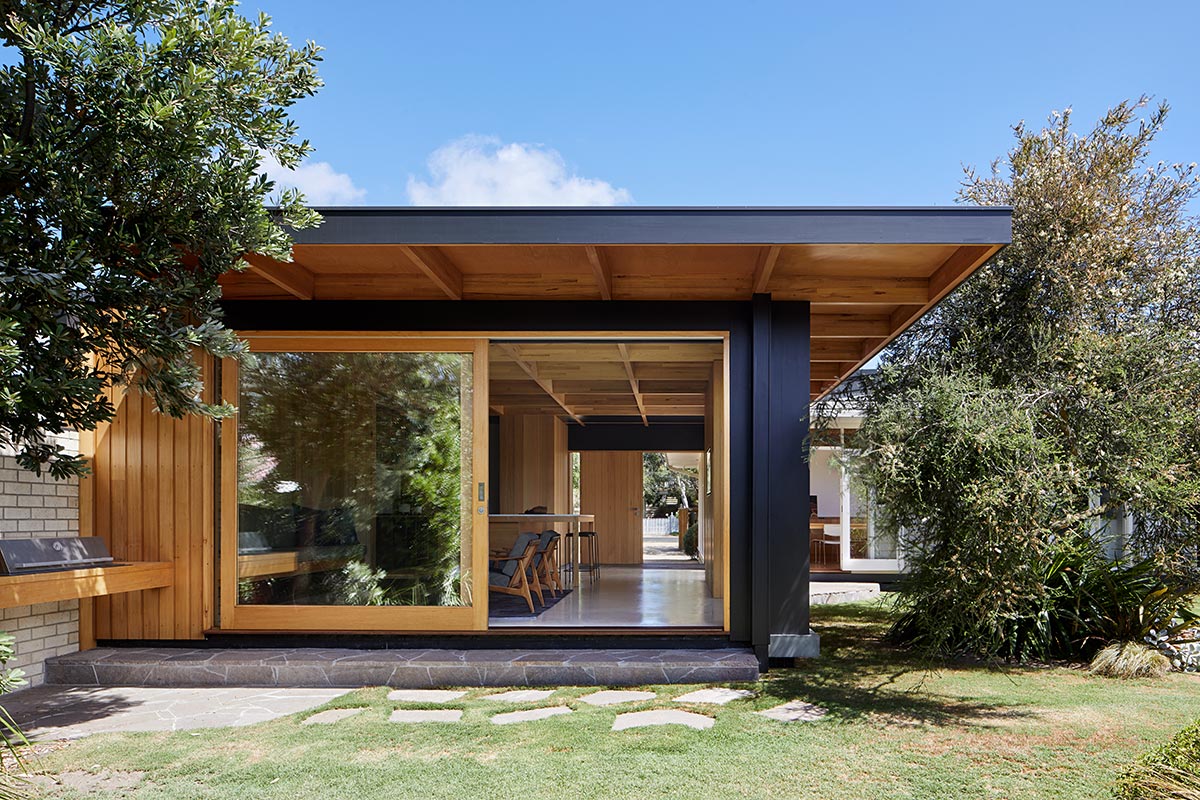 3. Dark Light House by MRTN Architects
Nothing compares to finding new treasure in an old place. Pretty much like this late sixties holiday home in the stunning Rye landscape of Victoria Australia. What seemed to be an occasional living space for a family on vacation, this simple abode gets a revamp it rightfully deserves. The Dark Light House by MRTN Architects embarks on a renovation journey with the entire residential structure re-imagined from having the traits of efficient homes to a modernized living space. To note, one of the most endearing parts, greatly favoured by the client is the hardwood timber ceiling that has developed patina over the course of 50 years.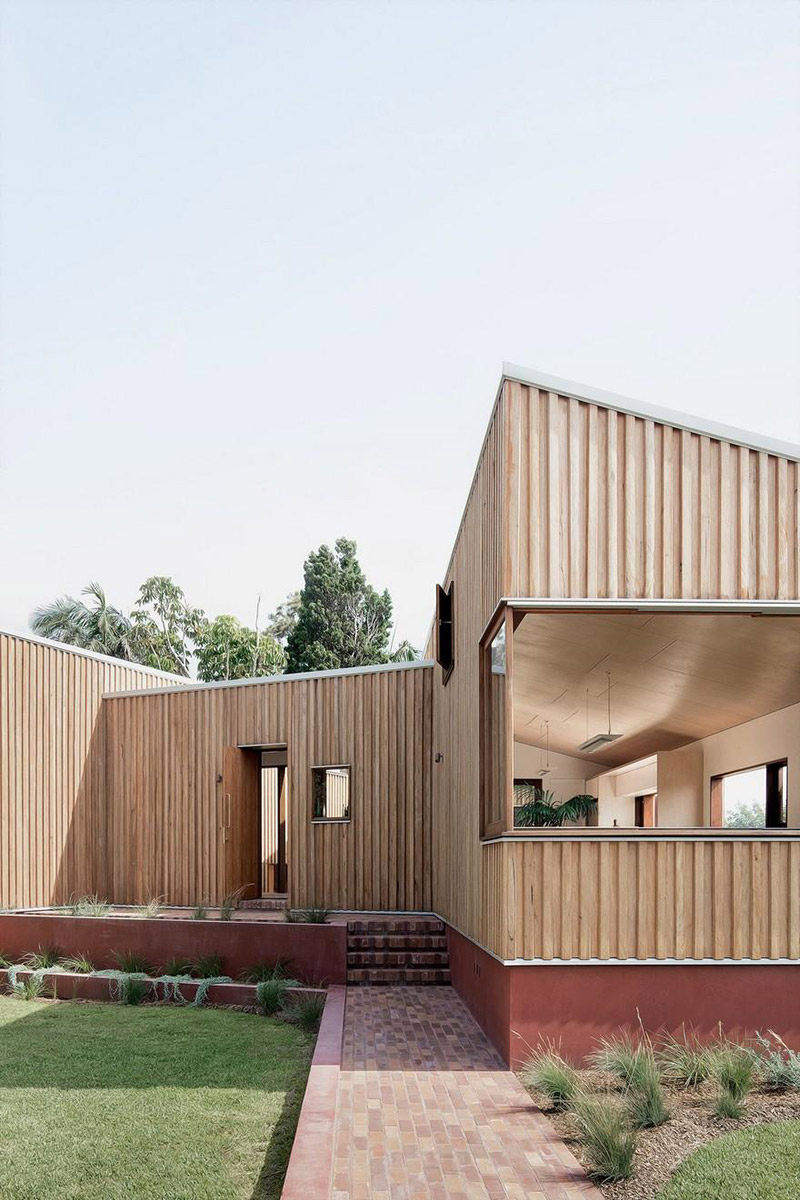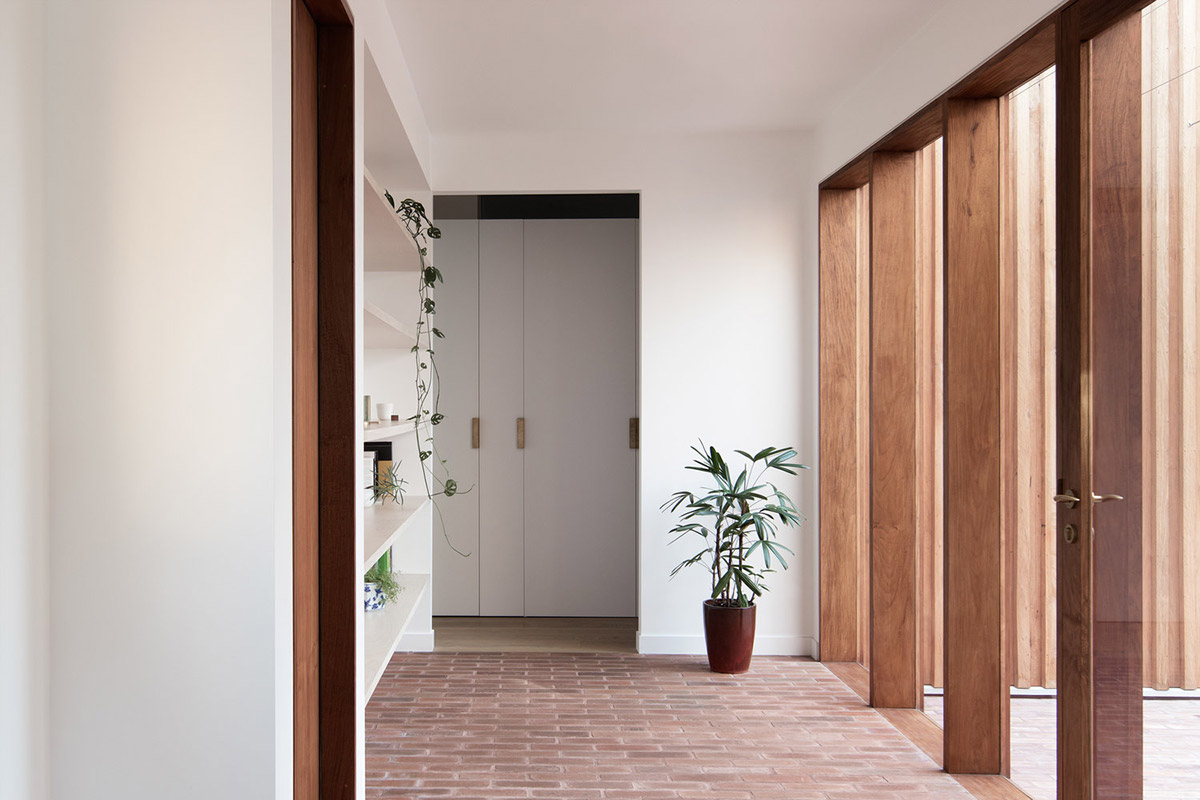 4. Three Piece House by TRIAS
We love clever design and the Three Piece House by Sydney based architects TRIAS is right up there. The choice of materials was paramount given its close proximity to rough coastal weather and all materials were selected for their robust and resilient nature. The skillion forms are clad in a radially-sawn Silvertop Ash, which will grey over time. This resource-conscious product uses felled timber as efficiently as possible, minimising wastage and celebrating the timber's rough grain.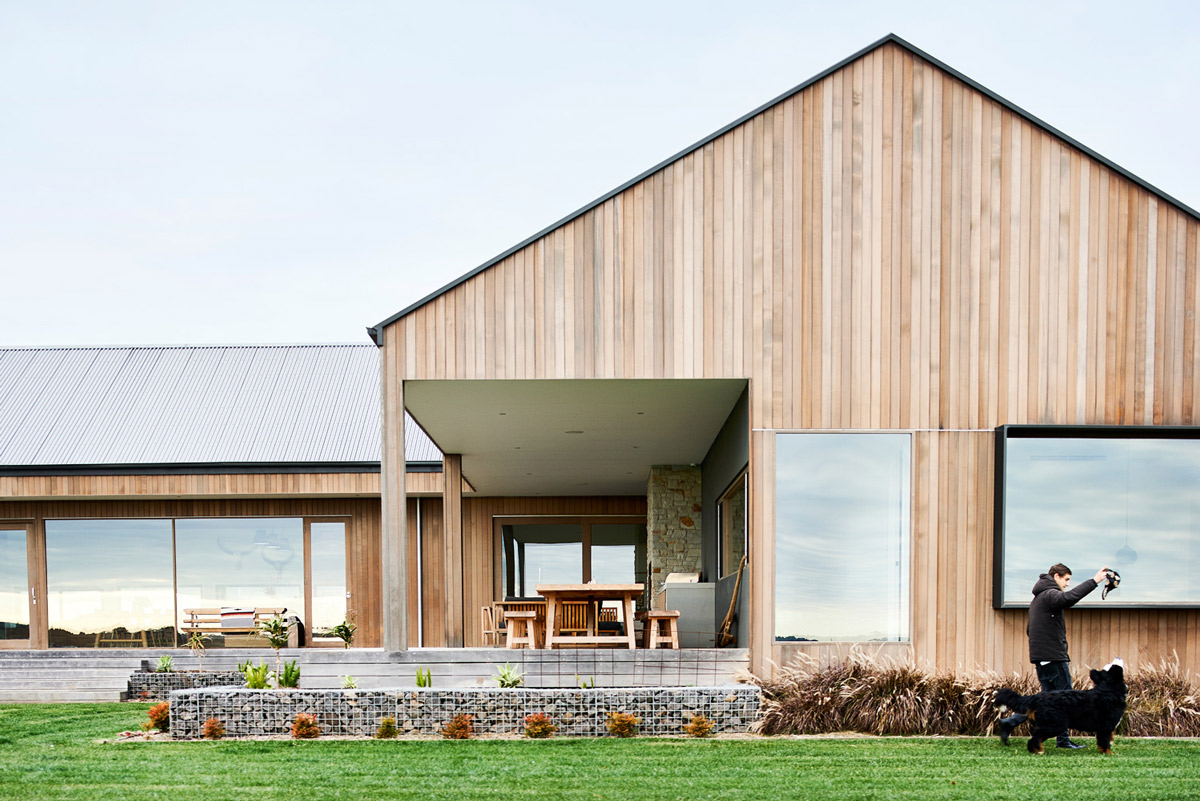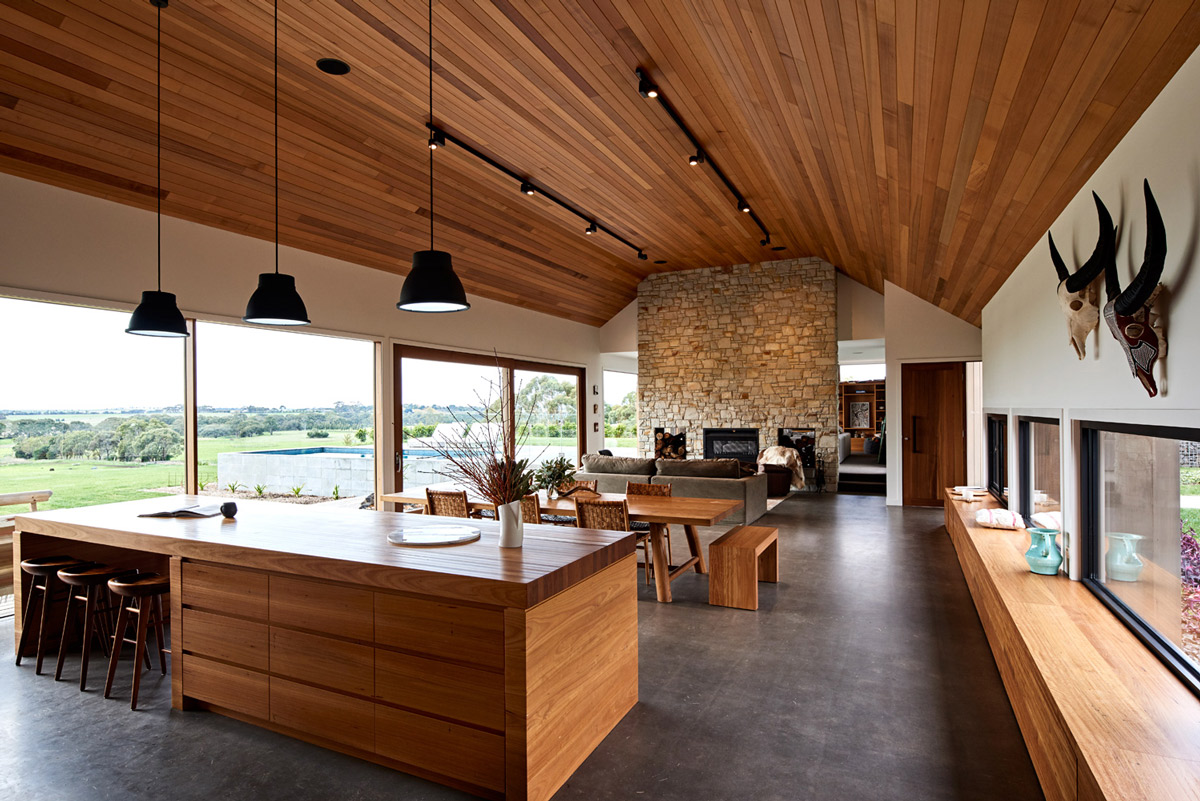 5. Ceres House by Dan Gayfer Design
Set against backdrops of open sky and rolling hills, Ceres House by Dan Gayfer Design combines both country charm and rustic beauty. Inside, the pitched ceiling in the open living area is lined with cedar, adding a warm contrast to the white walls. A double-sided fireplace clad in Mt. Angus sandstone makes itself the focal point, while also creating a barrier between the main room and a more casual living space. The entire space is bound by sliding glass doors and windows, capturing panoramic views of the rolling hill beyond.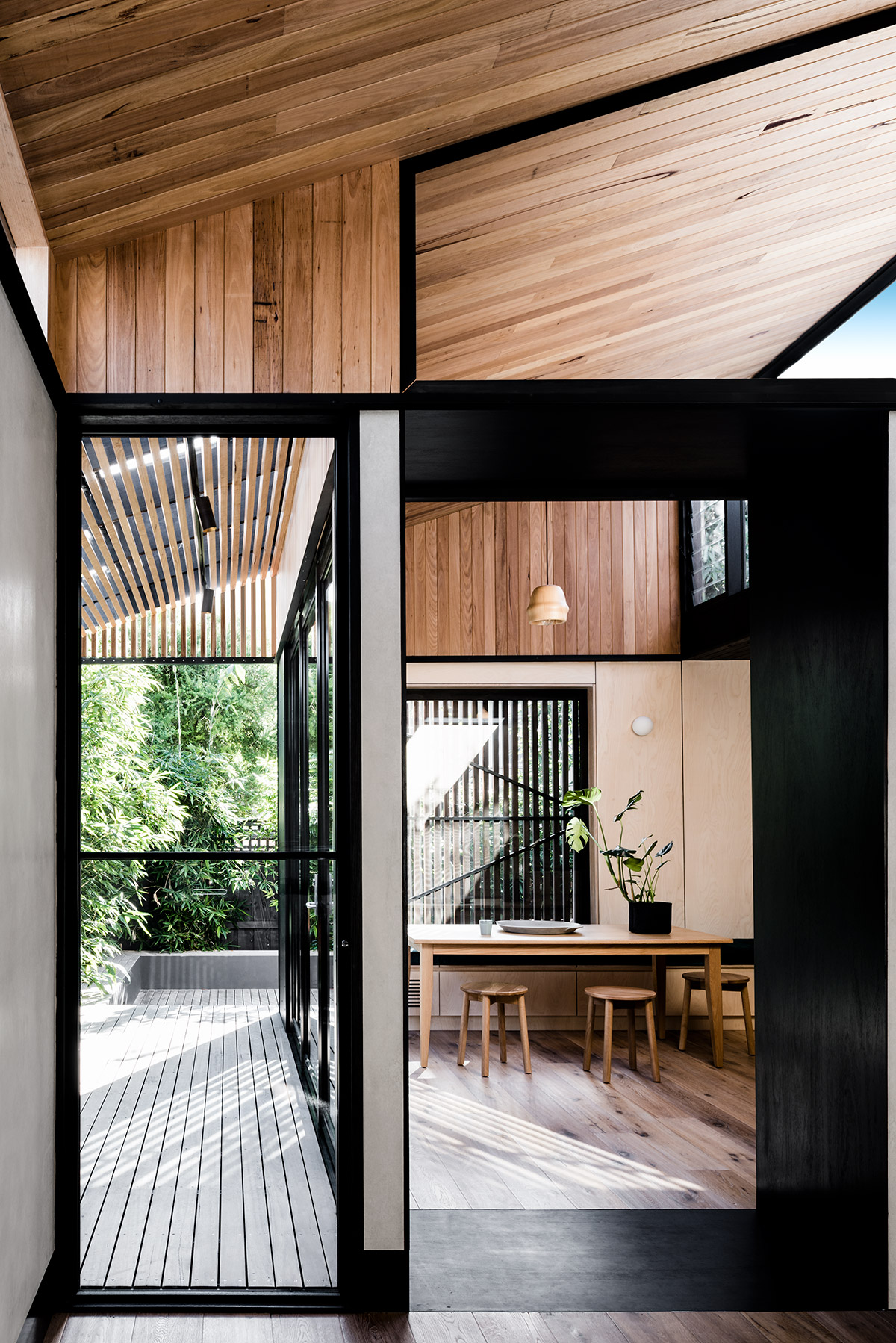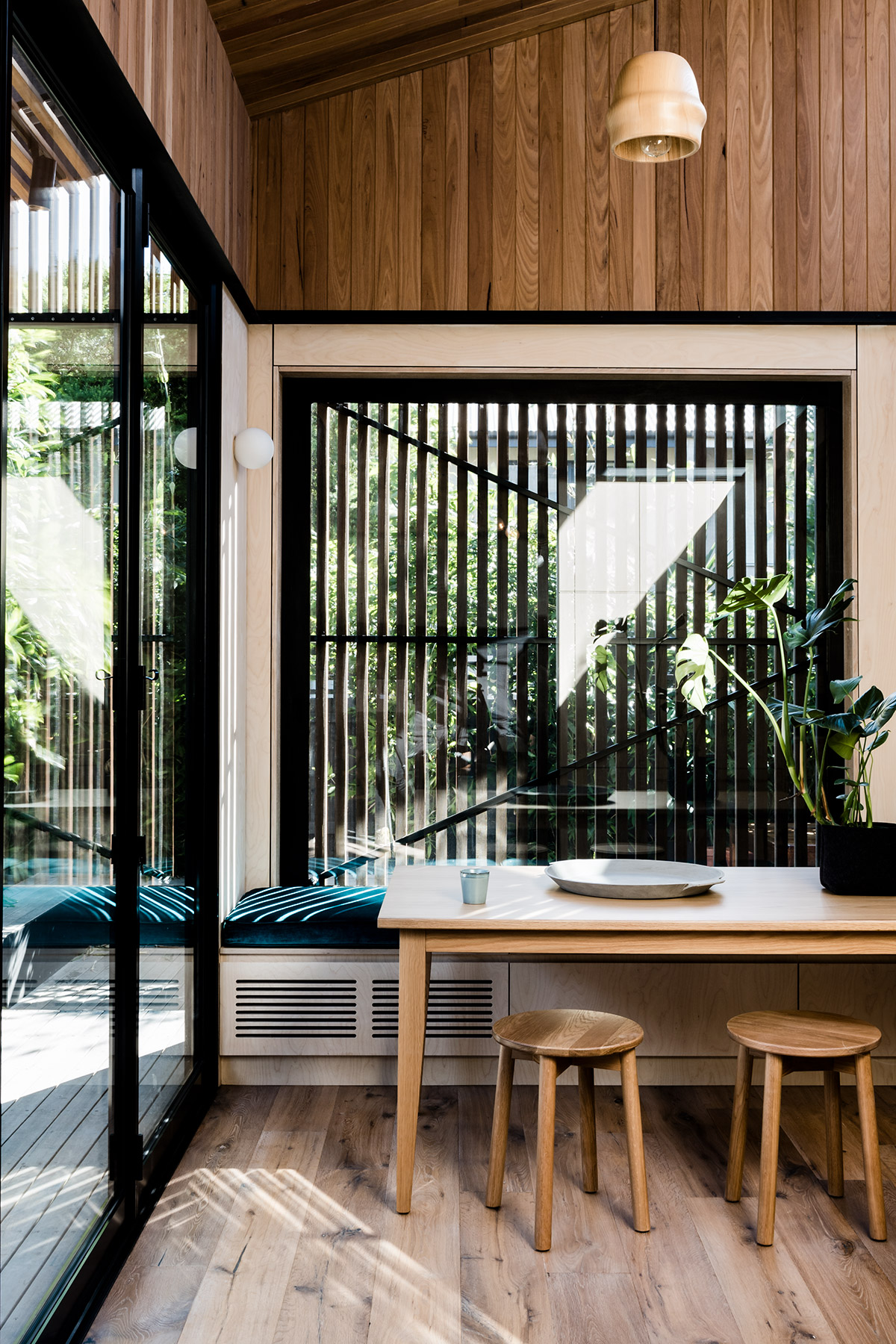 6. Light Corridor House by FIGR Architecture
A unique space that seamlessly combines aesthetics and function, the Light Corridor House by FIGR illustrates exactly how old and new can work alongside each other perfectly. Timber is used extensively throughout the house, from the facade of vertical wooden slats and sliding screens outside to the floors, ceilings and panelling inside. Despite this, the house doesn't feel sauna-like thanks to the clever use of different types of timber interspersed with the colour black as a way of framing different areas.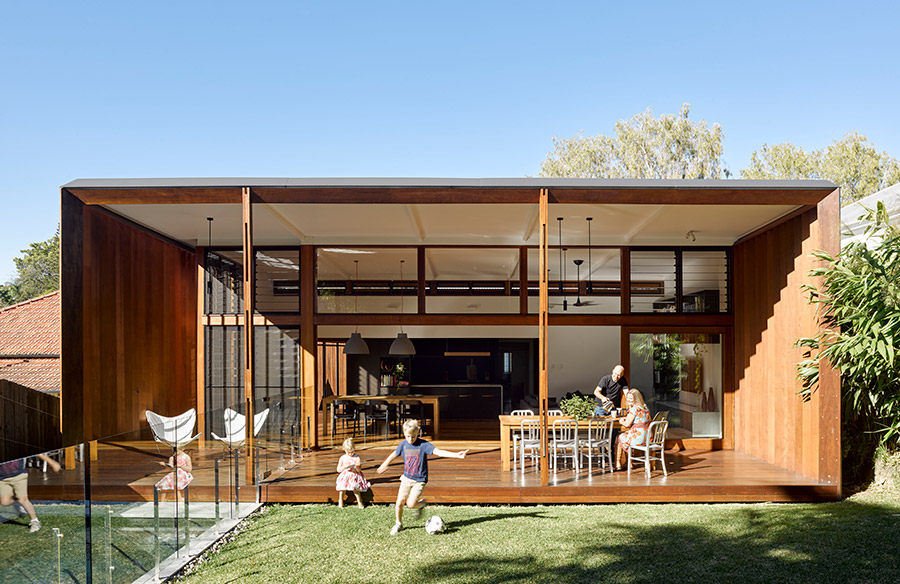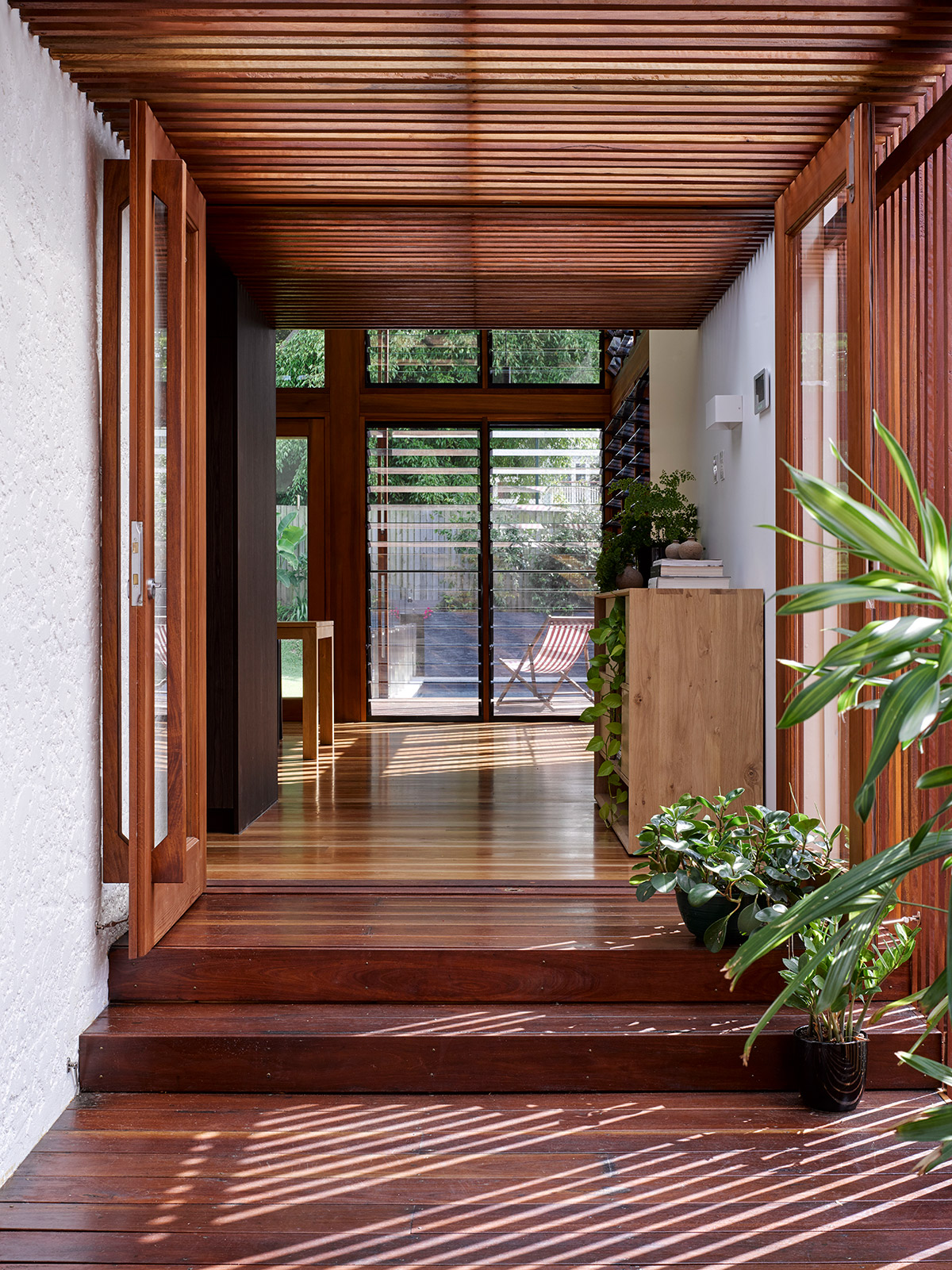 7. Gresham Street House by Jackson Teece
The Gresham Street House situated in Queensland's capital Brisbane is a beautiful family home and a wonderful example of adapting to its environment. Designed by Jackson Teece Architecture, this house offers both visual and physical connection to the surrounding environment, reflecting a subtropical living space that provides cool and comfort during tough summer times and warmth throughout the cold winter. Efficient bracing of large spaces contributes to the overall expansive feeling of the home that strives to bring a serene environment amidst the hustle and bustle of the cityscape.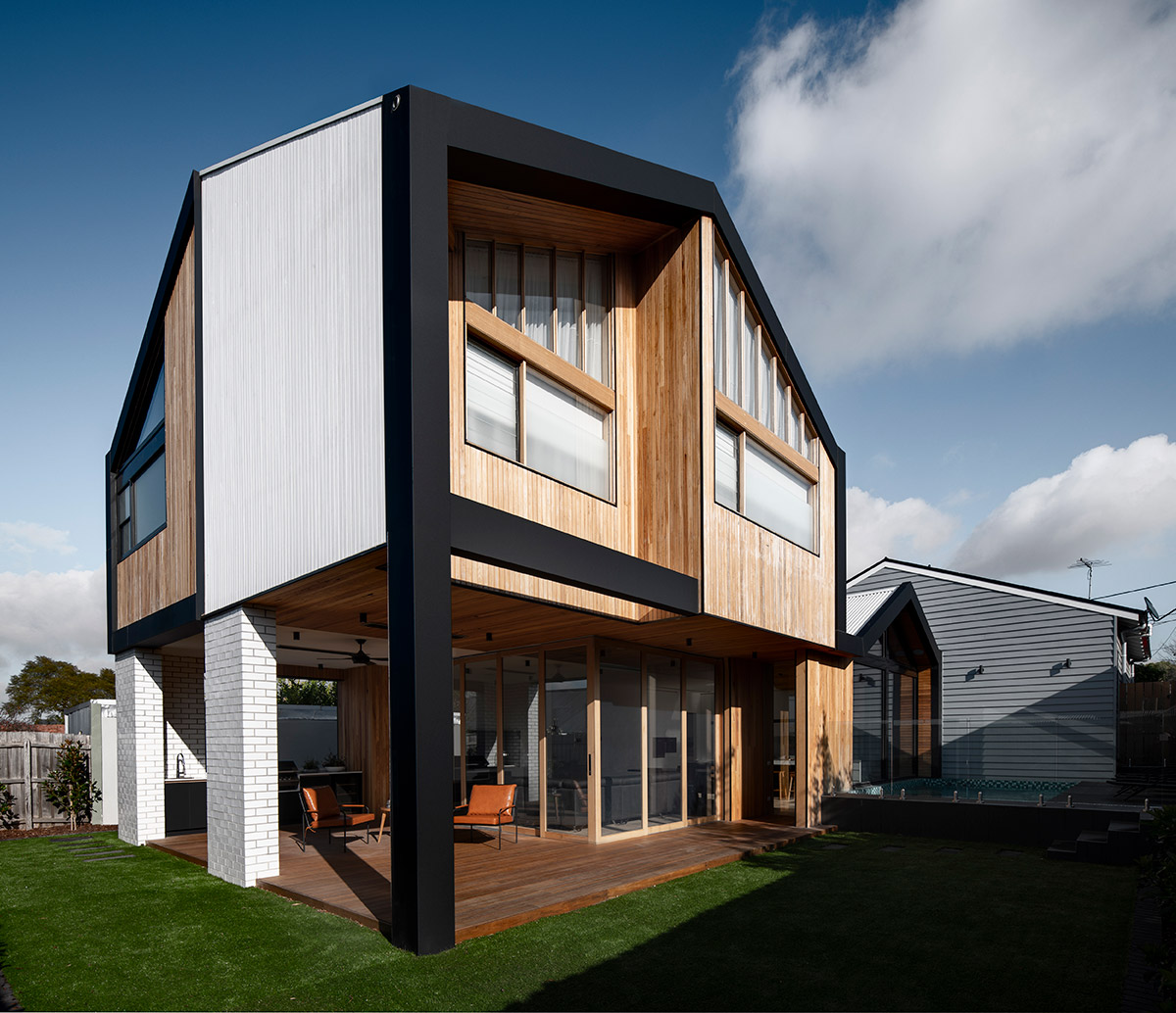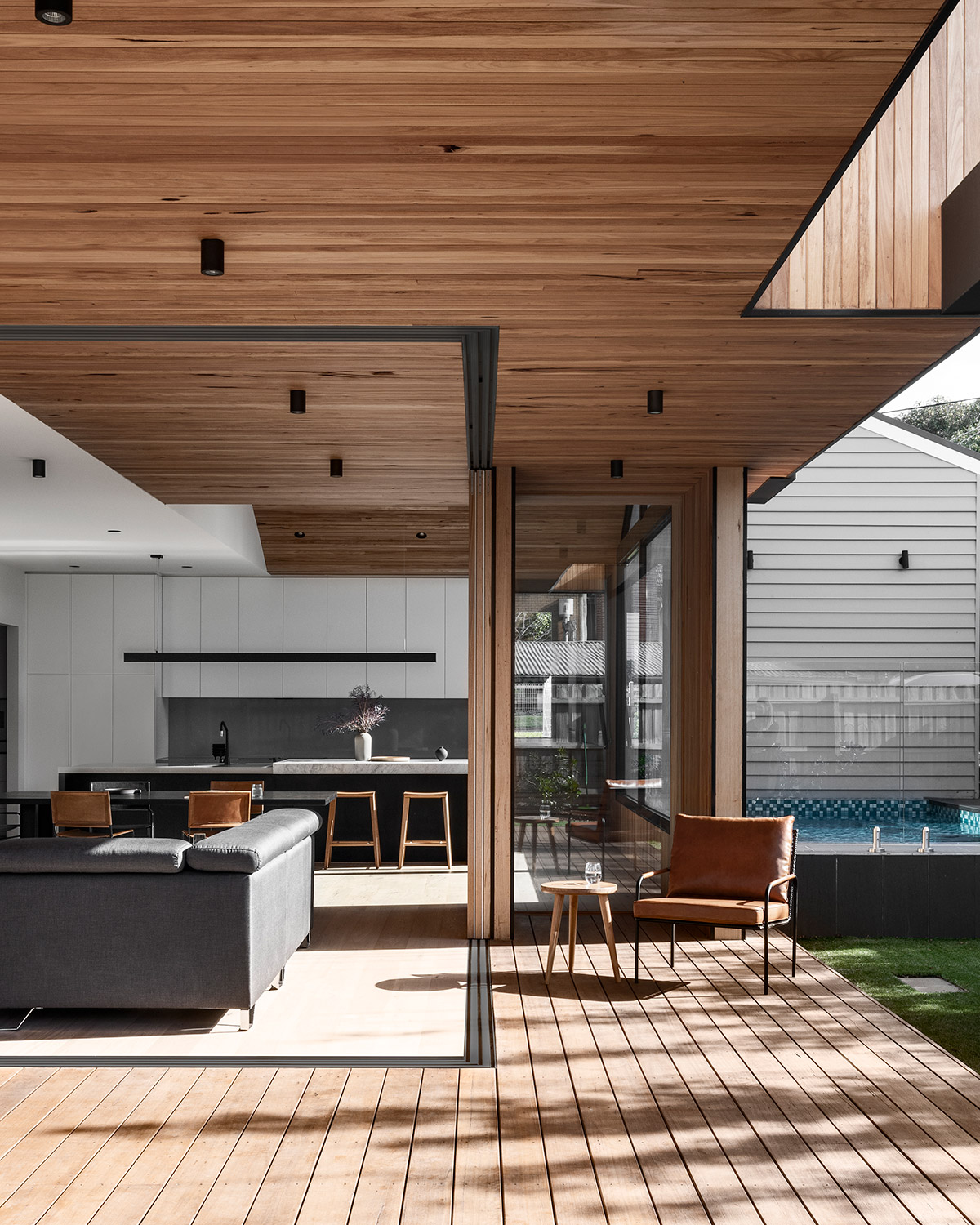 8. The Split House by FIGR Architecture
Many old homes in Melbourne that get renovated with a modern twist are sure to have a show-stopping aesthetic. The Split House by FIGR Architecture features a cosy but stylish palette of white, timber and black is showcased in the geometric style exterior. Elements from the exterior continually flow to the overall interior. Floor and ceiling are both timber-clad but the latter being warmer in colour and more vivid in detail. Black and wood elements are also present in the home's furniture and fixtures. They definitely love timber as much as we do!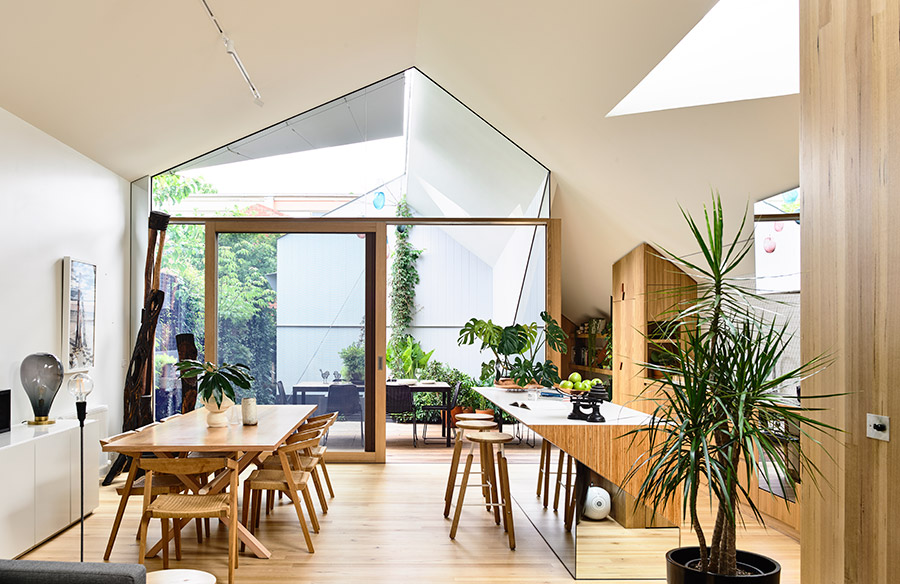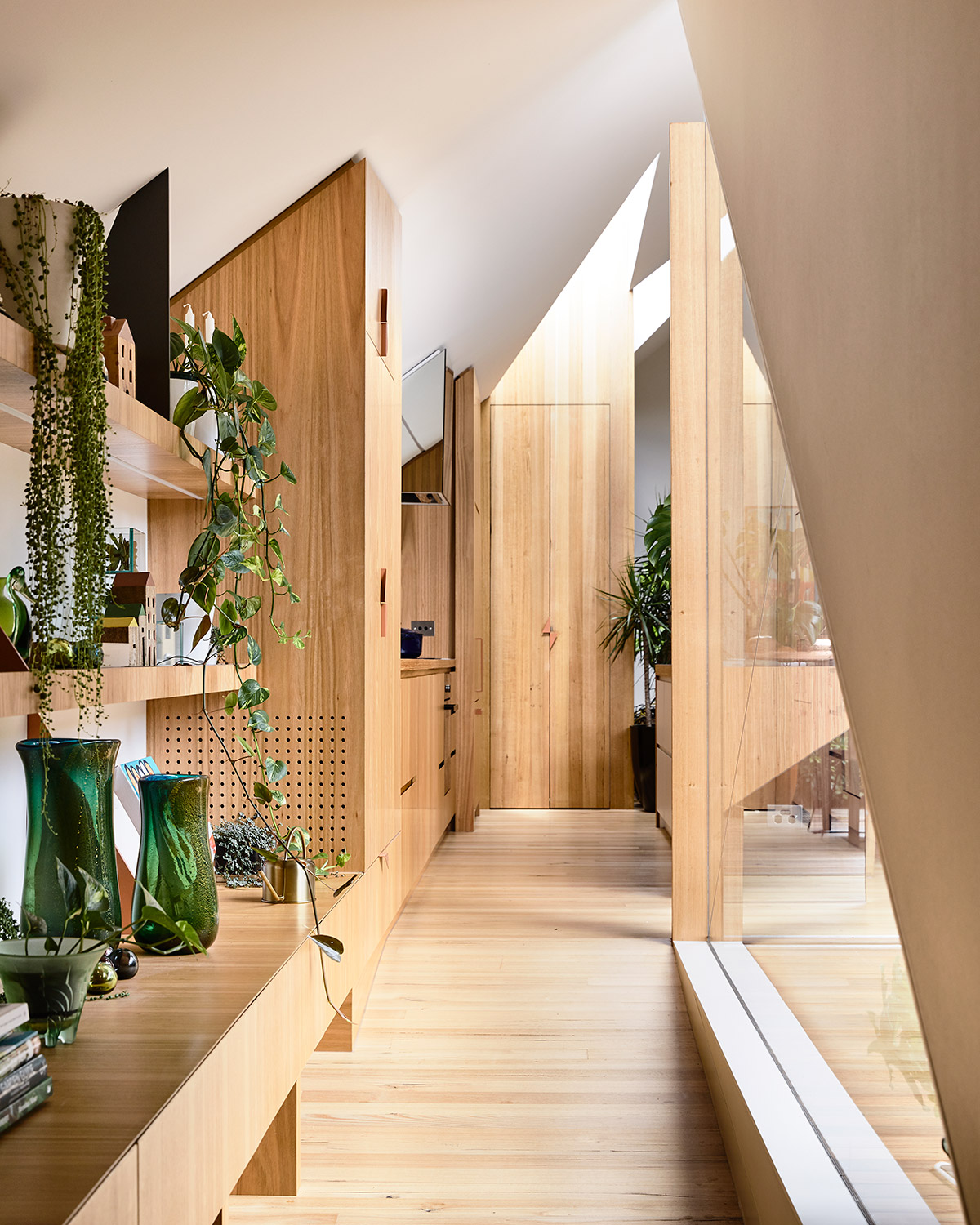 9. His & Her House by FMD Architects
The His & Her House designed by FMD Architects is a marvellous unification of two previous house designs from different clients by the same architectural firm. The greenery-clad central courtyard of the house encourages outdoor shared living while providing ample natural light and passive ventilation throughout the space. This also created a sunlit centre that provides generous floor spaces for daily activities and encourages collaboration within the entire home. A refined palette of timber and tiles spans through the walls which provide a layered scenery for the couples' combined landscape of artwork, furniture, plants and books.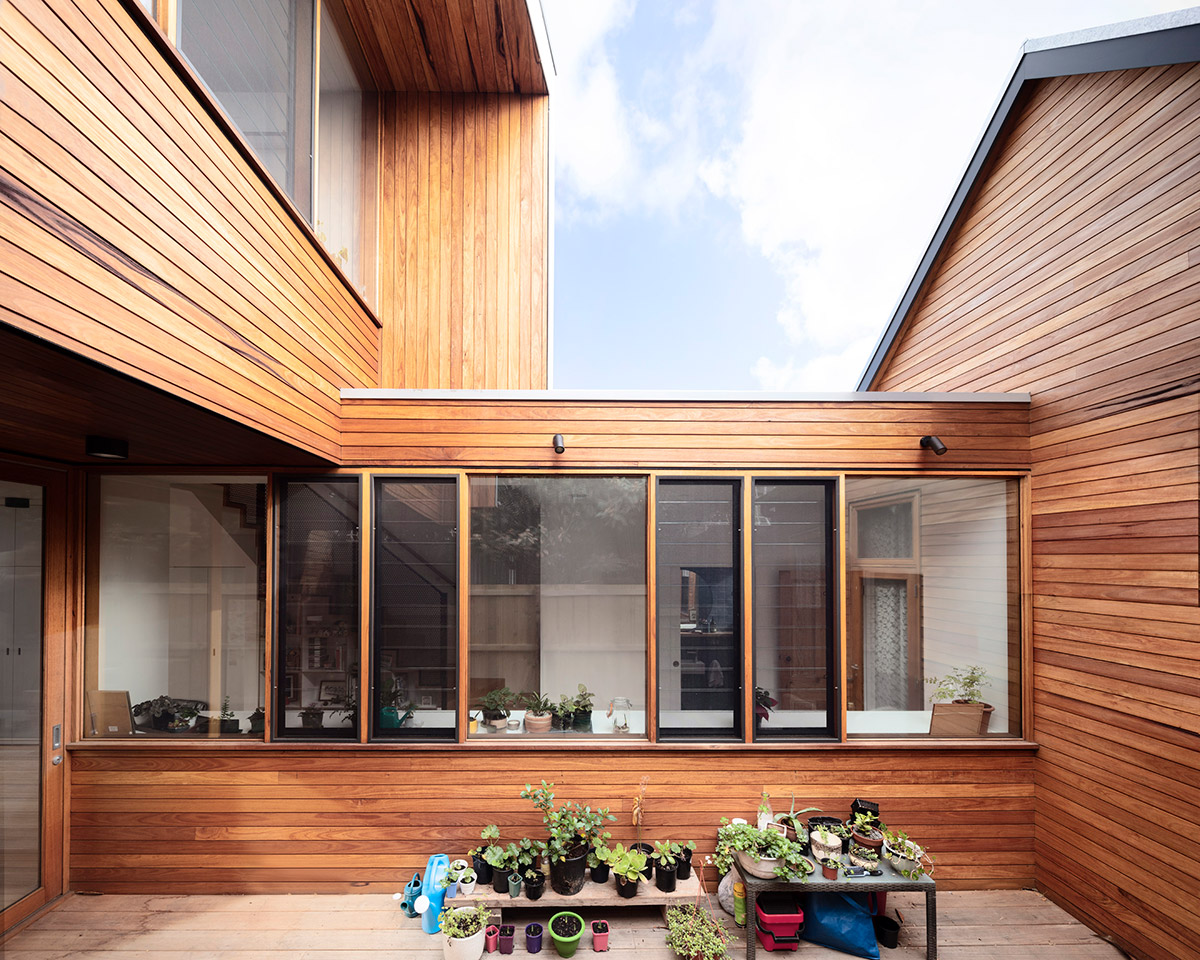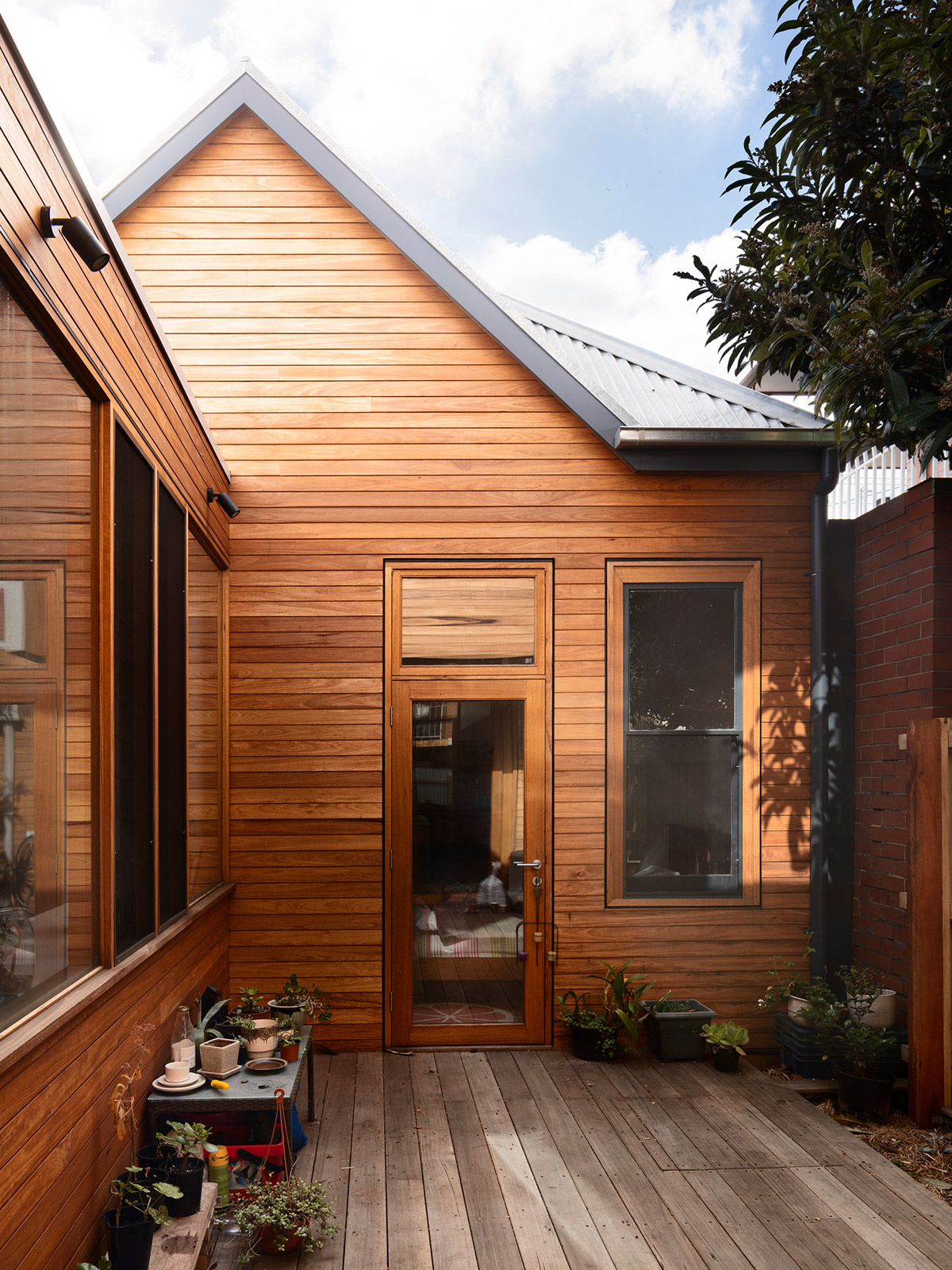 10. Glenlyon Road House by Gardiner Architects
When you want to create a comfortable, sustainable home that prioritises longevity but only has a small, long and narrow area at your disposal, what would you do? The owners of the Glenlyon Road House commissioned Gardiner Architects to restore the worn-out terrace house that their daughter and her friends live in. This amazing home located in the great area of Brunswick defied the odds of working with limited spaces and was turned into a spectacular home decked-out with timber worthy of admiration.