The His & Her House designed by FMD Architects is a marvellous unification of two previous house designs from different clients by the same architectural firm. When the two clients embarked together to mark the start of their married life, they wanted the reconfiguration of one of the projects to draw elements and design from the other. Both with adult children and now grandchildren the couple were enthusiastic to explore a design that told their new story together.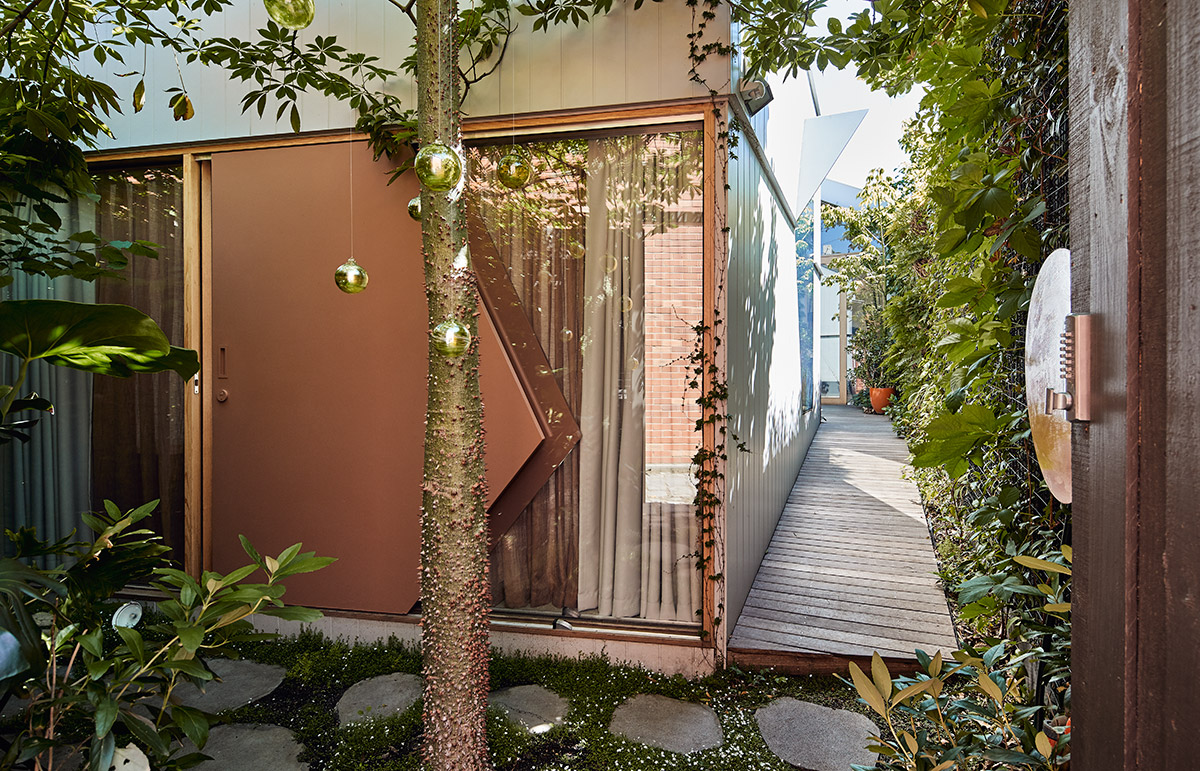 Combining two structures into one, the project aims to bring together two people, their families & lifetime of stories under one roof to create a home that could not only be a focal point but also a hub for new connections, experiences and stories.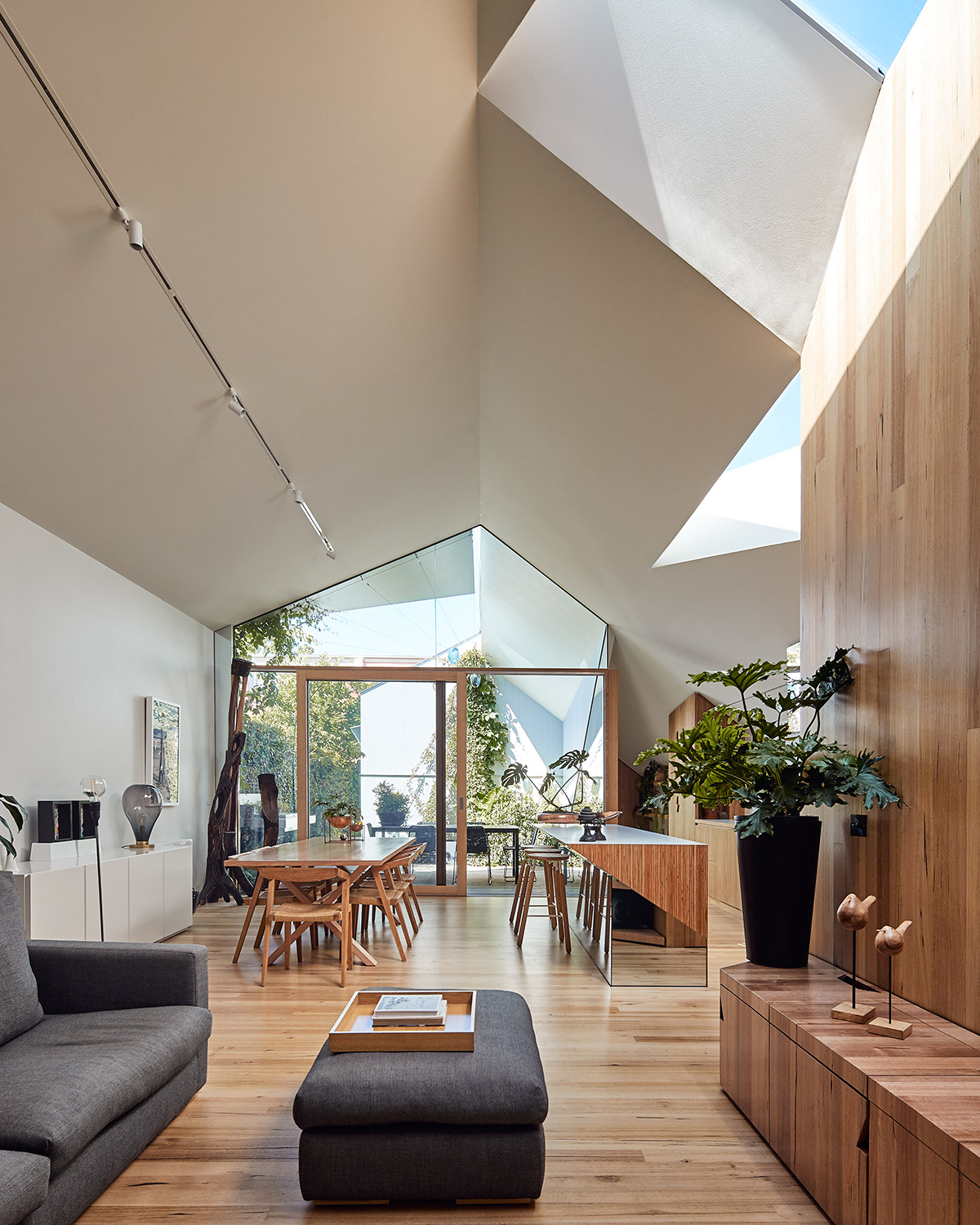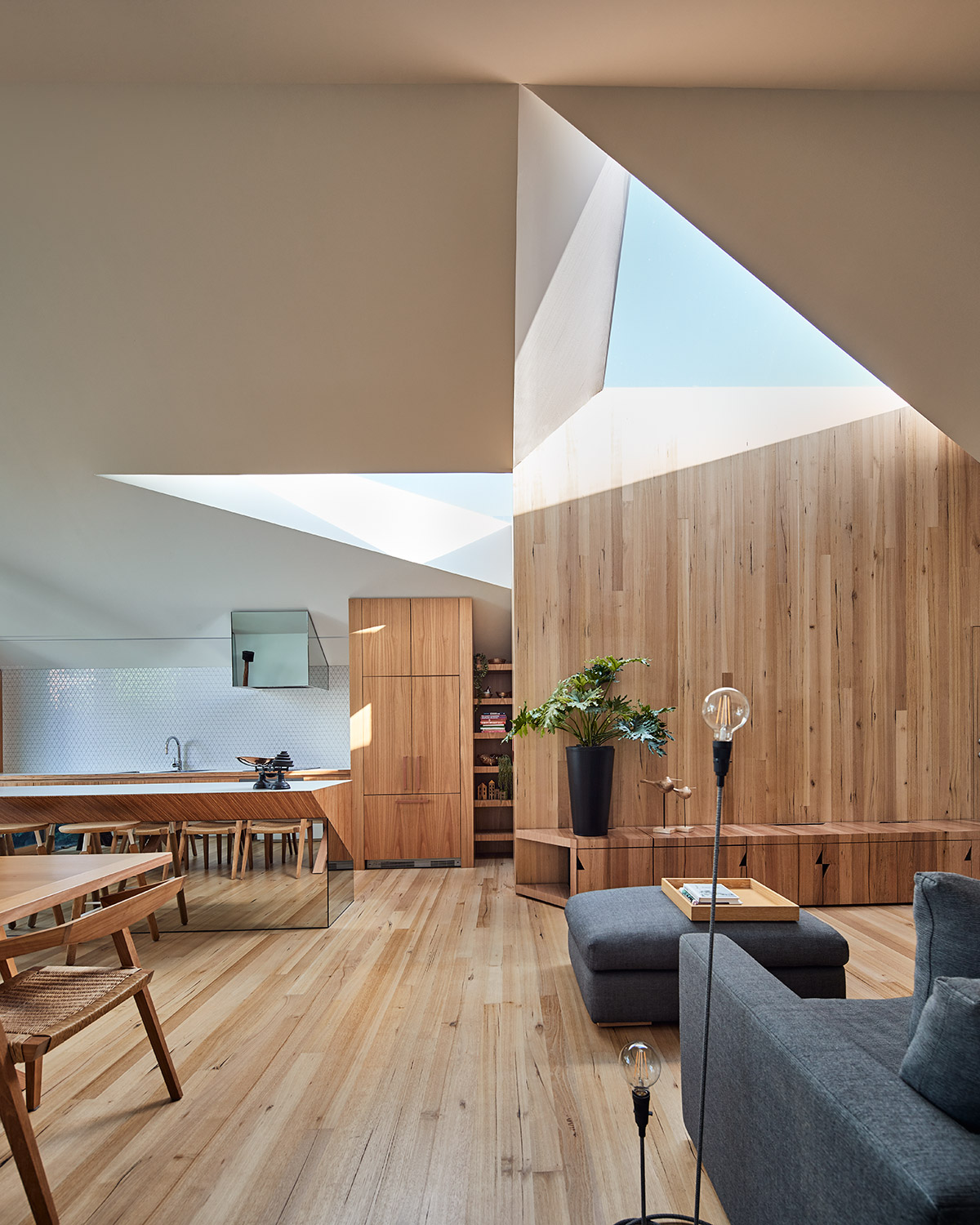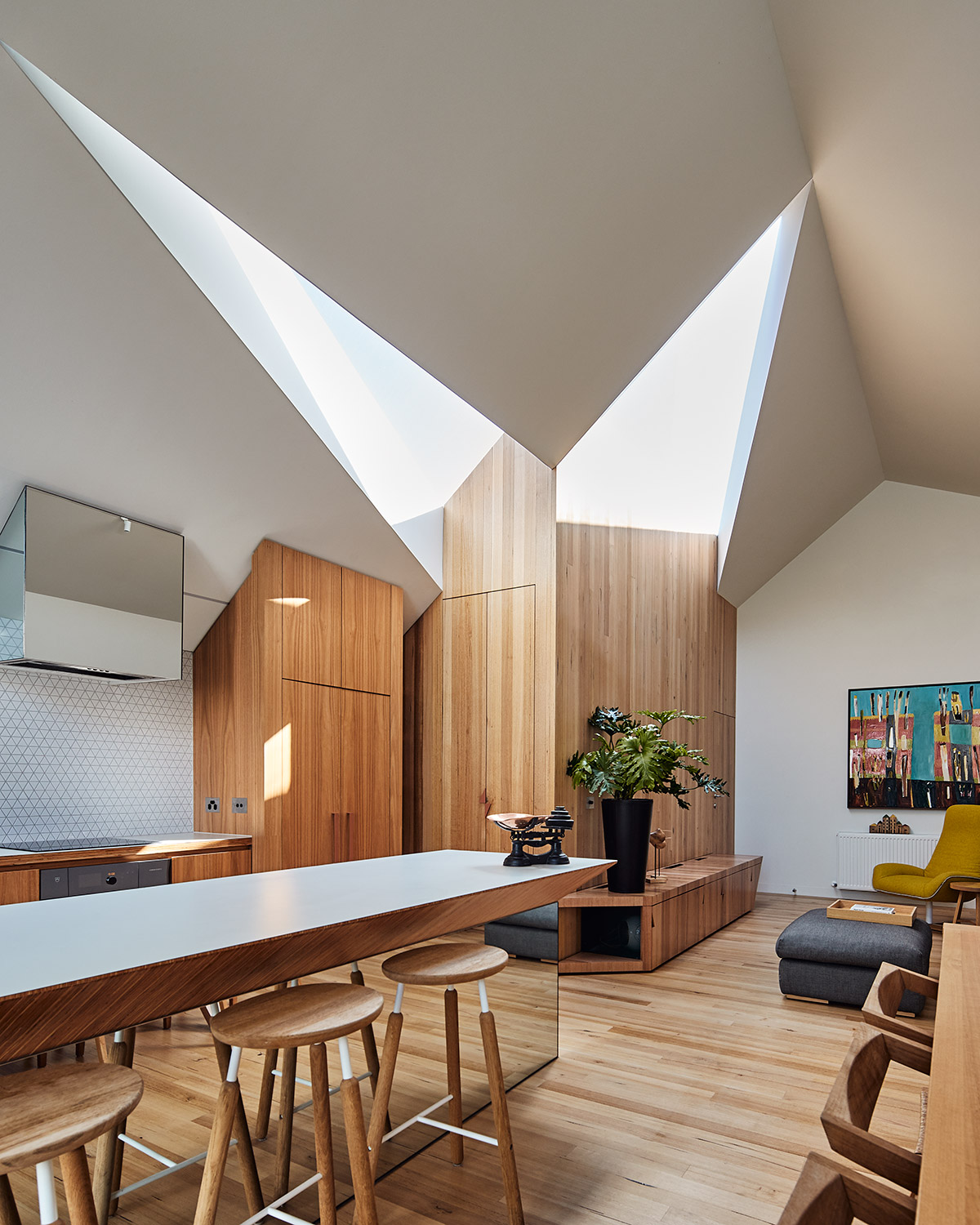 Referencing the client's eternal love for one another is a pegged ceiling highlighted with pronounced triangulated skylights which form an infinite illusion of two shapes coming together. This design pattern gives a grand sense of scale and volume throughout the interior of the home. The spaces are exquisitely layered with timbers that show off the natural beauty of its aesthetics.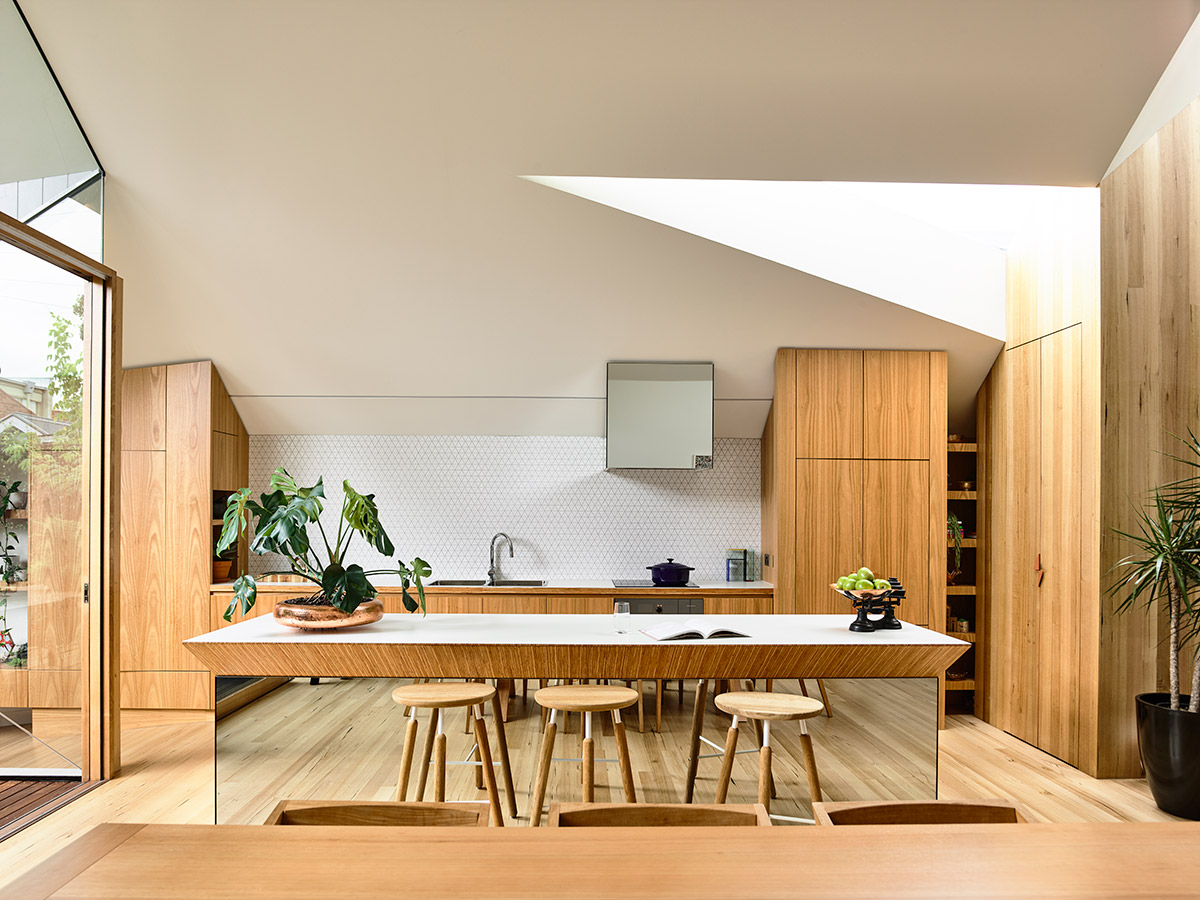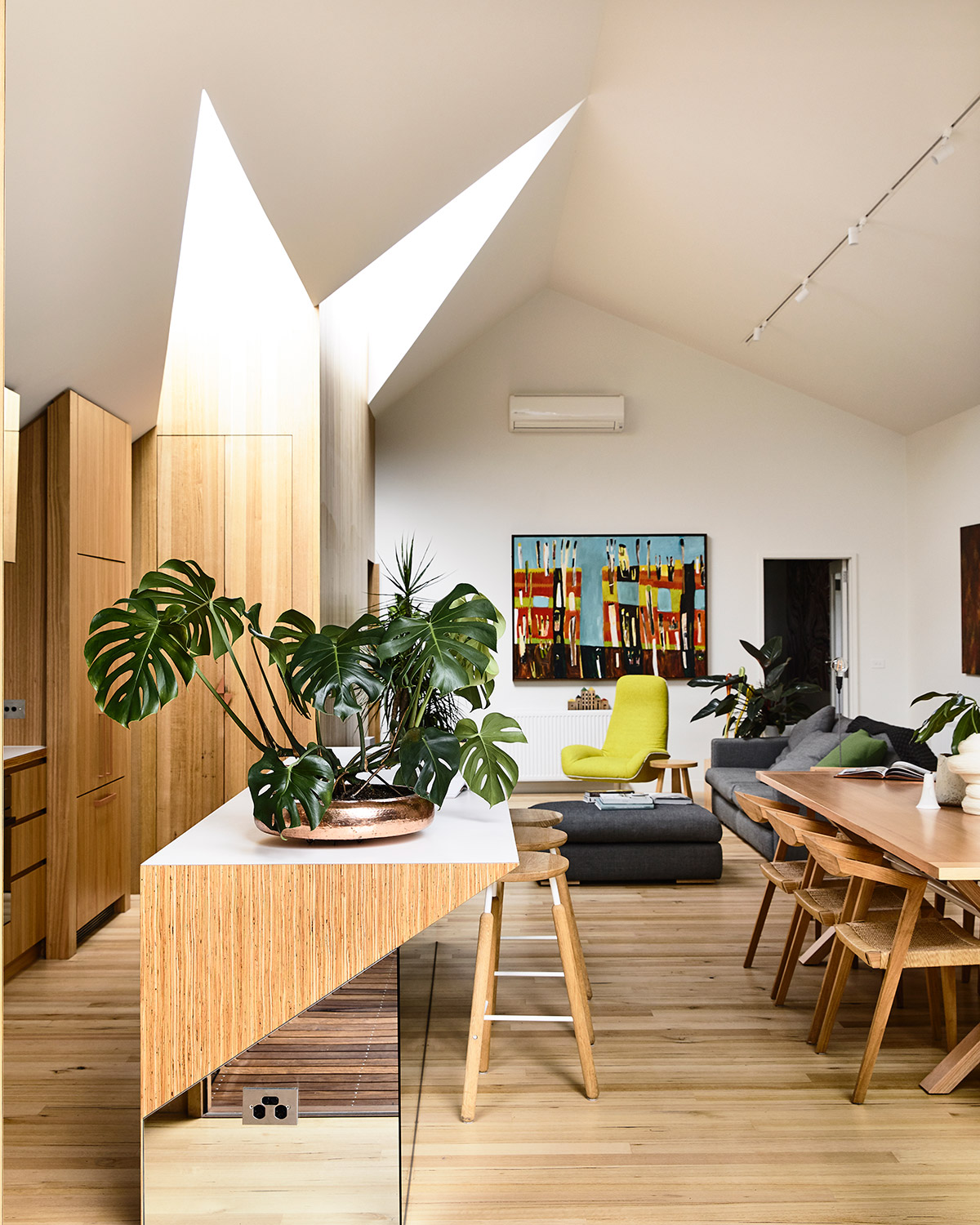 "Timber-framed glazing exposes the expanse of the living area to the lush central courtyard of the house, encouraging outdoor living while providing excellent solar access and passive ventilation. The orientation of the courtyard effectively extends the footprint of the living volume while increasing the thermal comfort and environmental efficiency of the home." – FMD Architects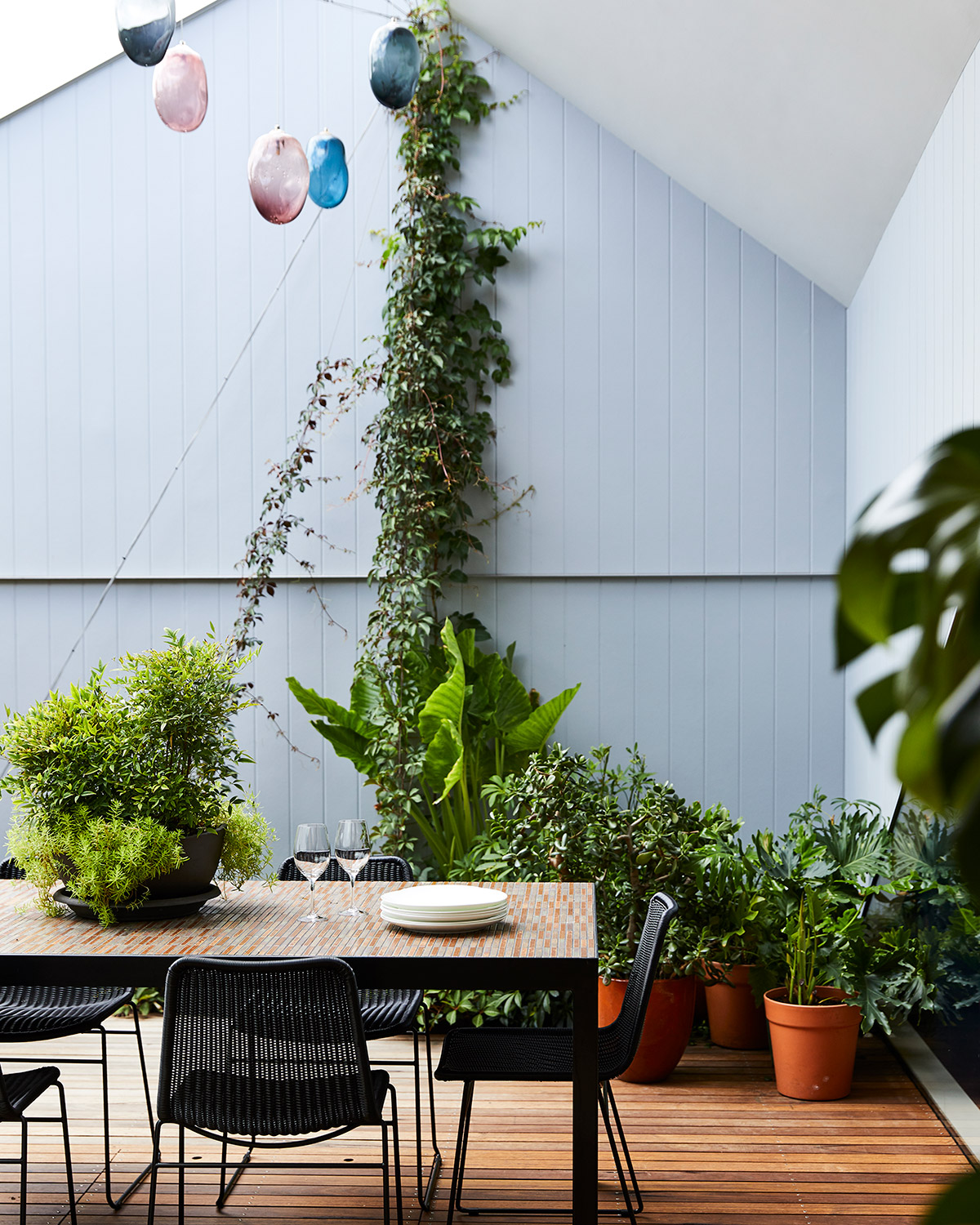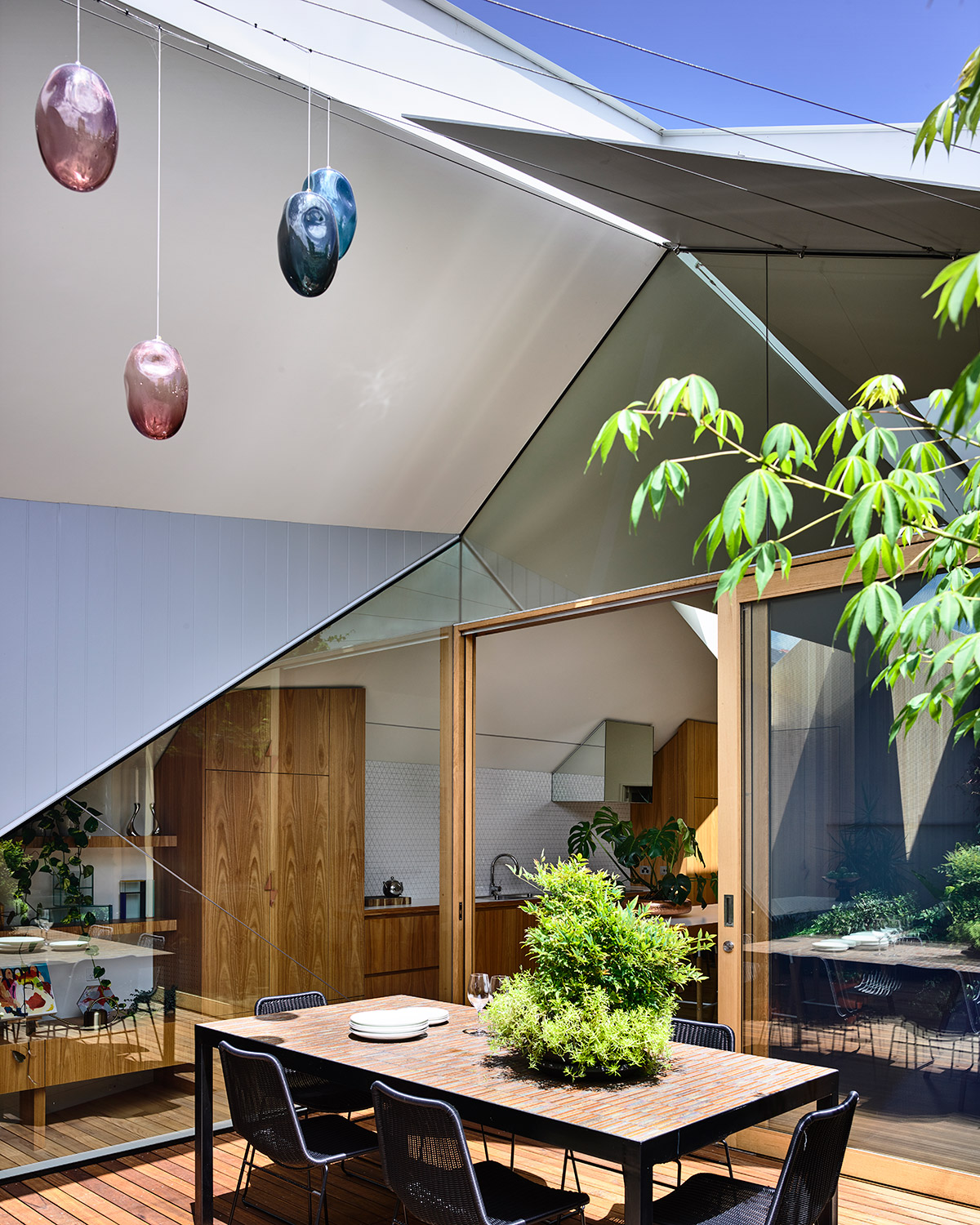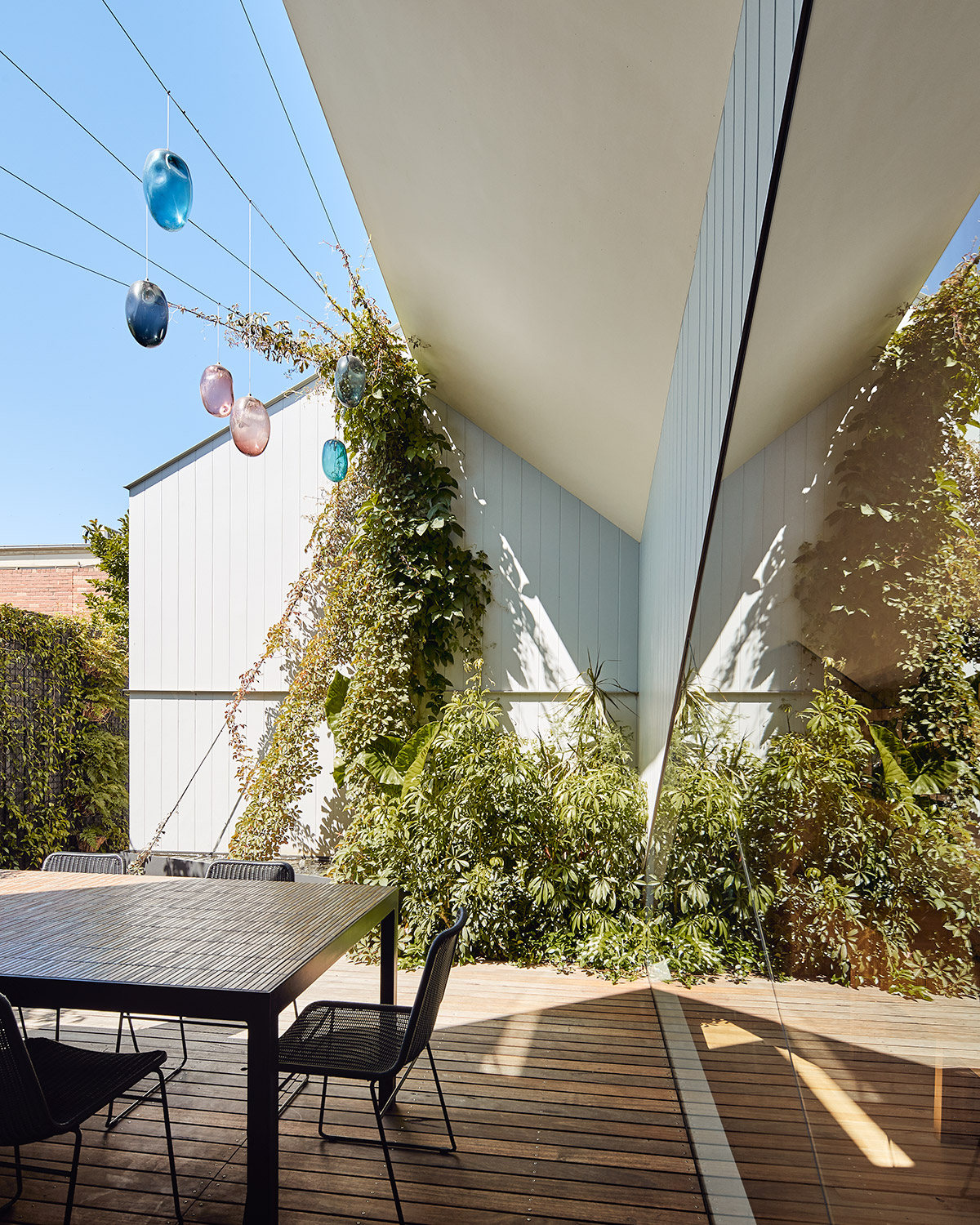 The greenery-clad central courtyard of the house encourages outdoor shared living while providing ample natural light and passive ventilation throughout the space. This also created a sunlit centre that provides generous floor spaces for daily activities and encourages collaboration within the entire home.  A refined palette of timber and tiles spans through the walls which provide a layered scenery for the couples' combined landscape of artwork, furniture, plants and books.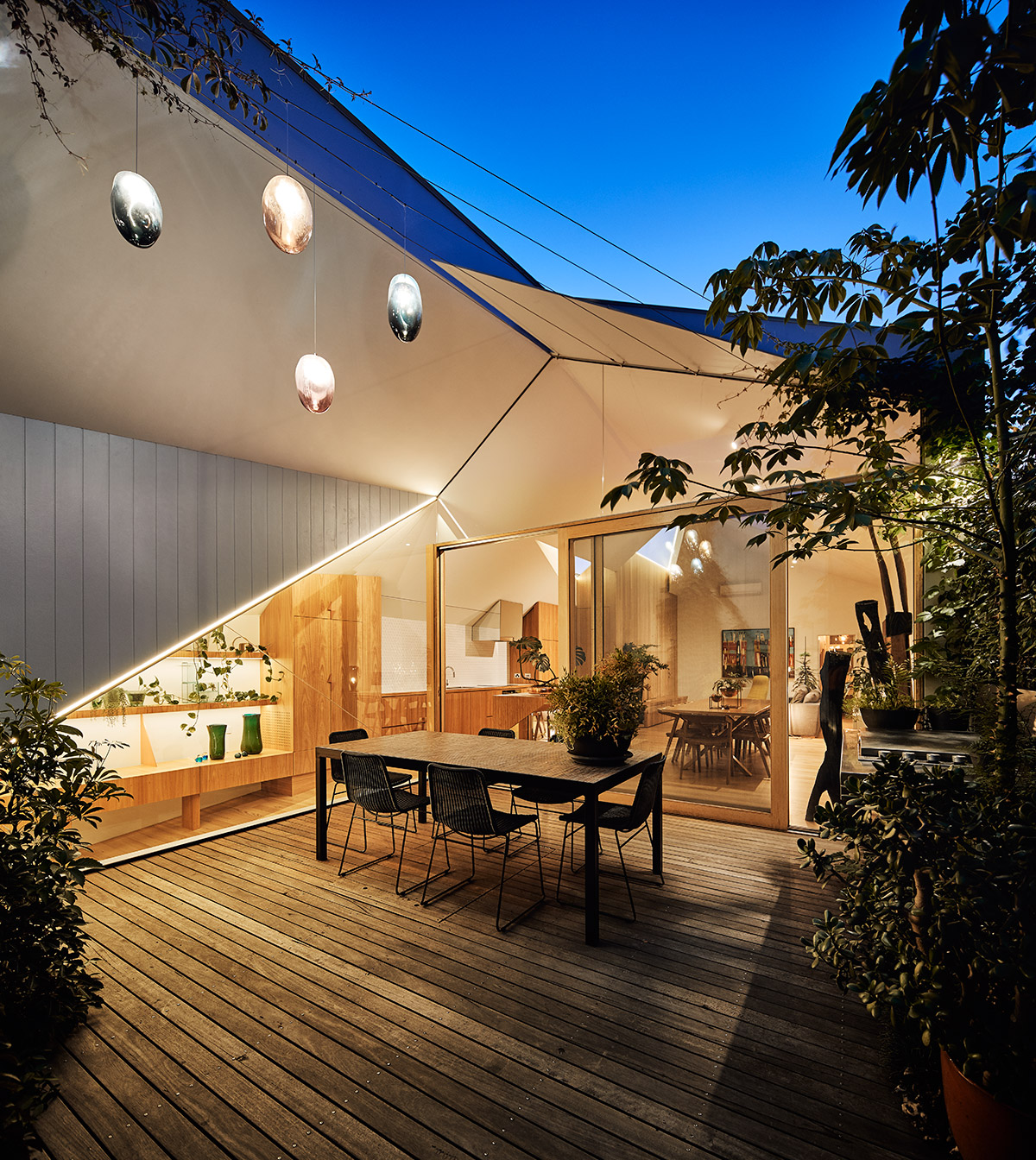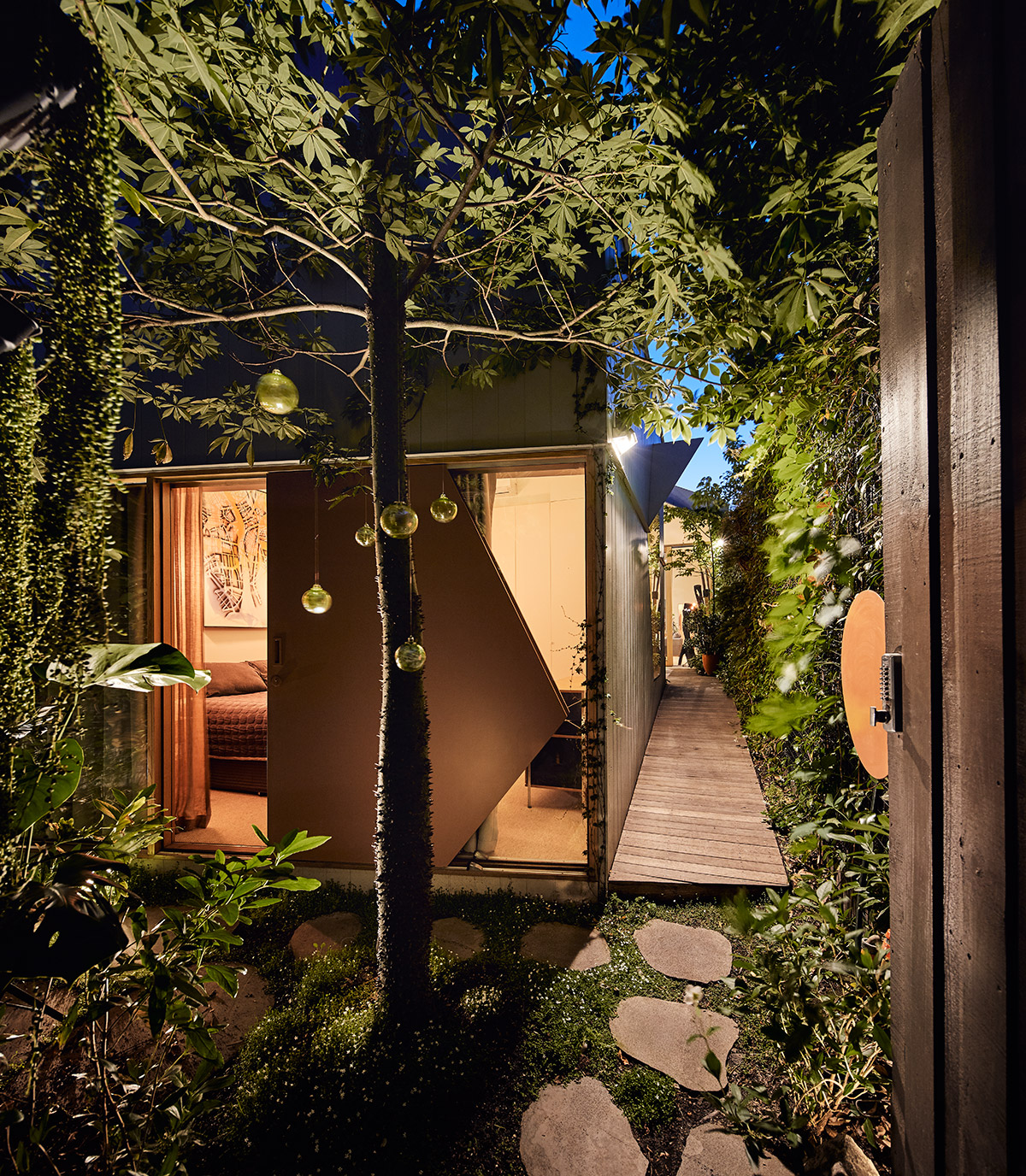 A unique contemporary interior design presented through garden aspects can be seen from every space in the house which allows a captivating sense of relaxation, bathing, and other daily experiences. FMD Architects also designed the house to encourage shared living, with spaces tailored for accessibility made possible by ramps which connect the living zones internally and externally.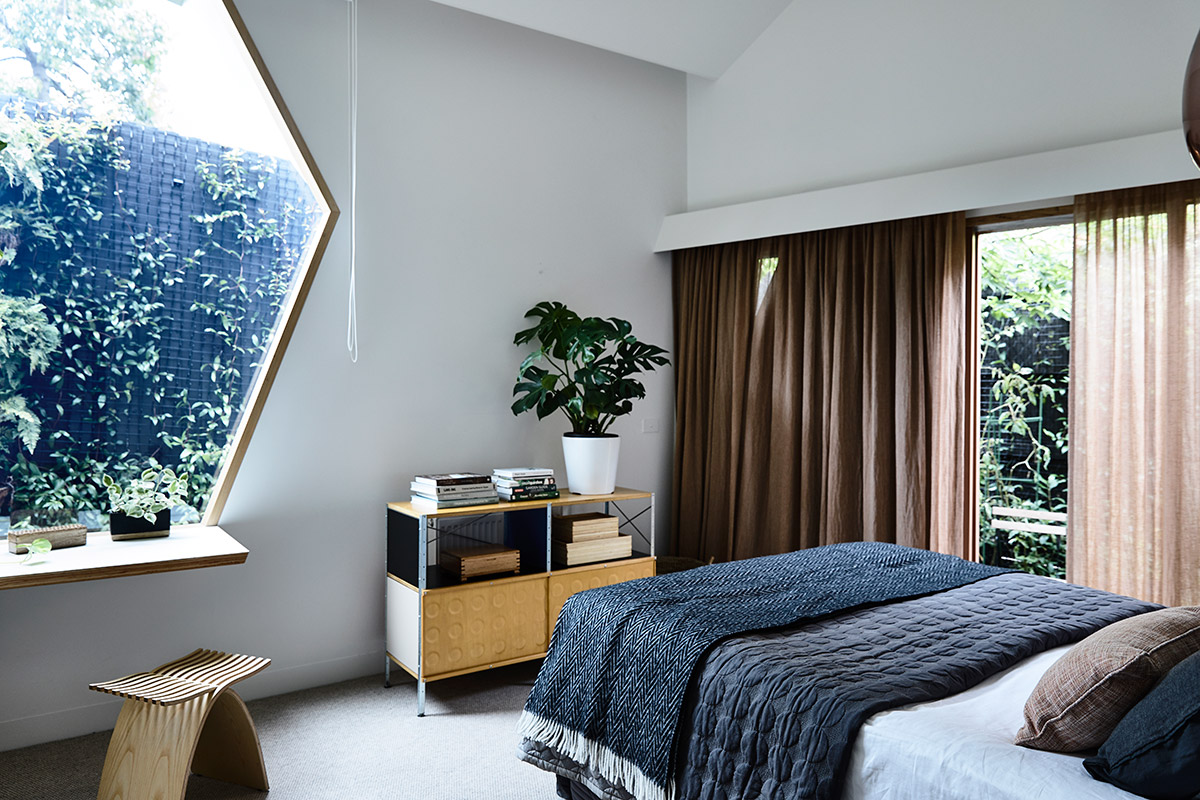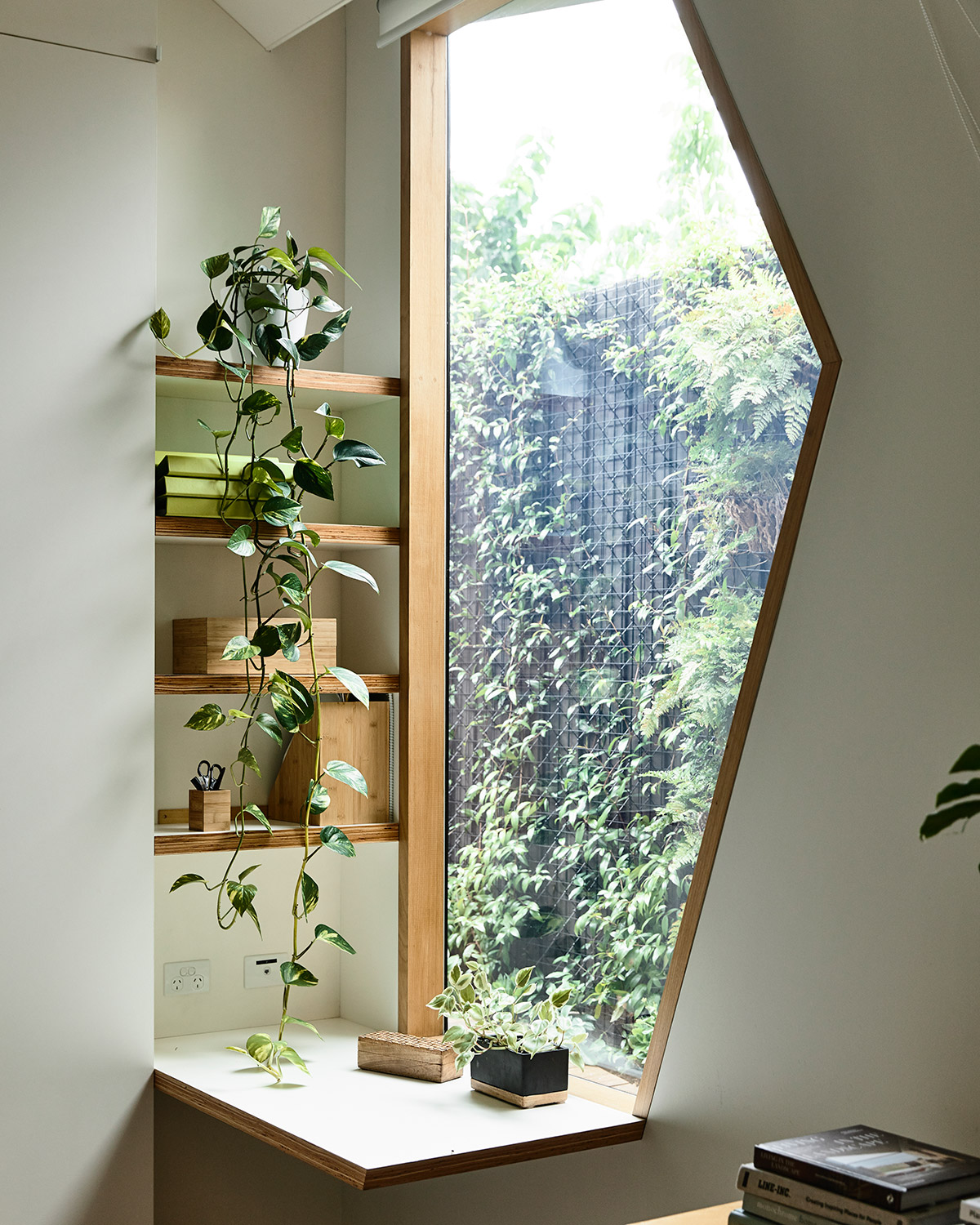 Despite the limited space and narrow site, the team built an extraordinary home which responds to the families brief and creates a place of peace and tranquility. The His & Her House offers multi-generational living and is tailored for accessibility which brings a celebration of connection and coming together for all the family members.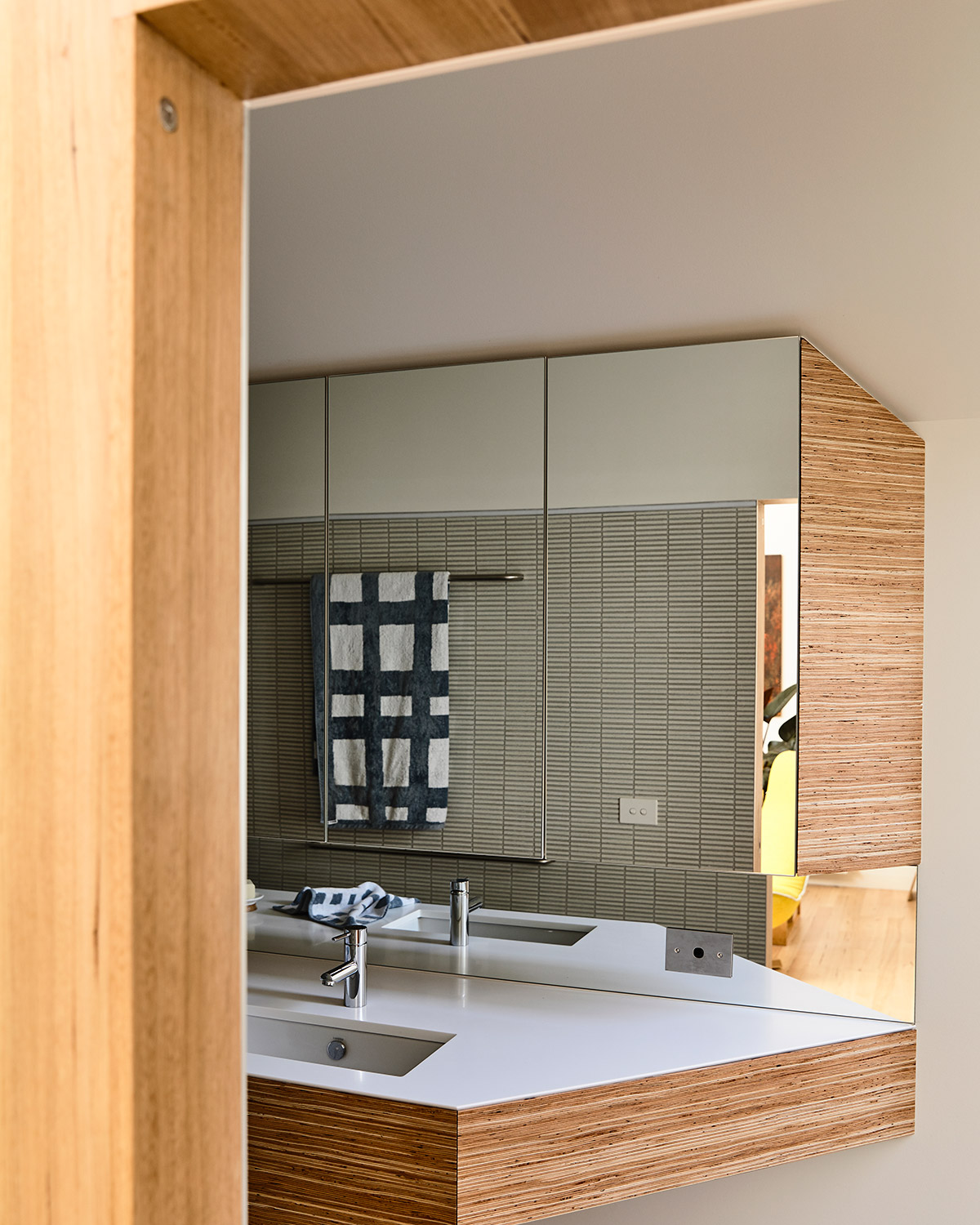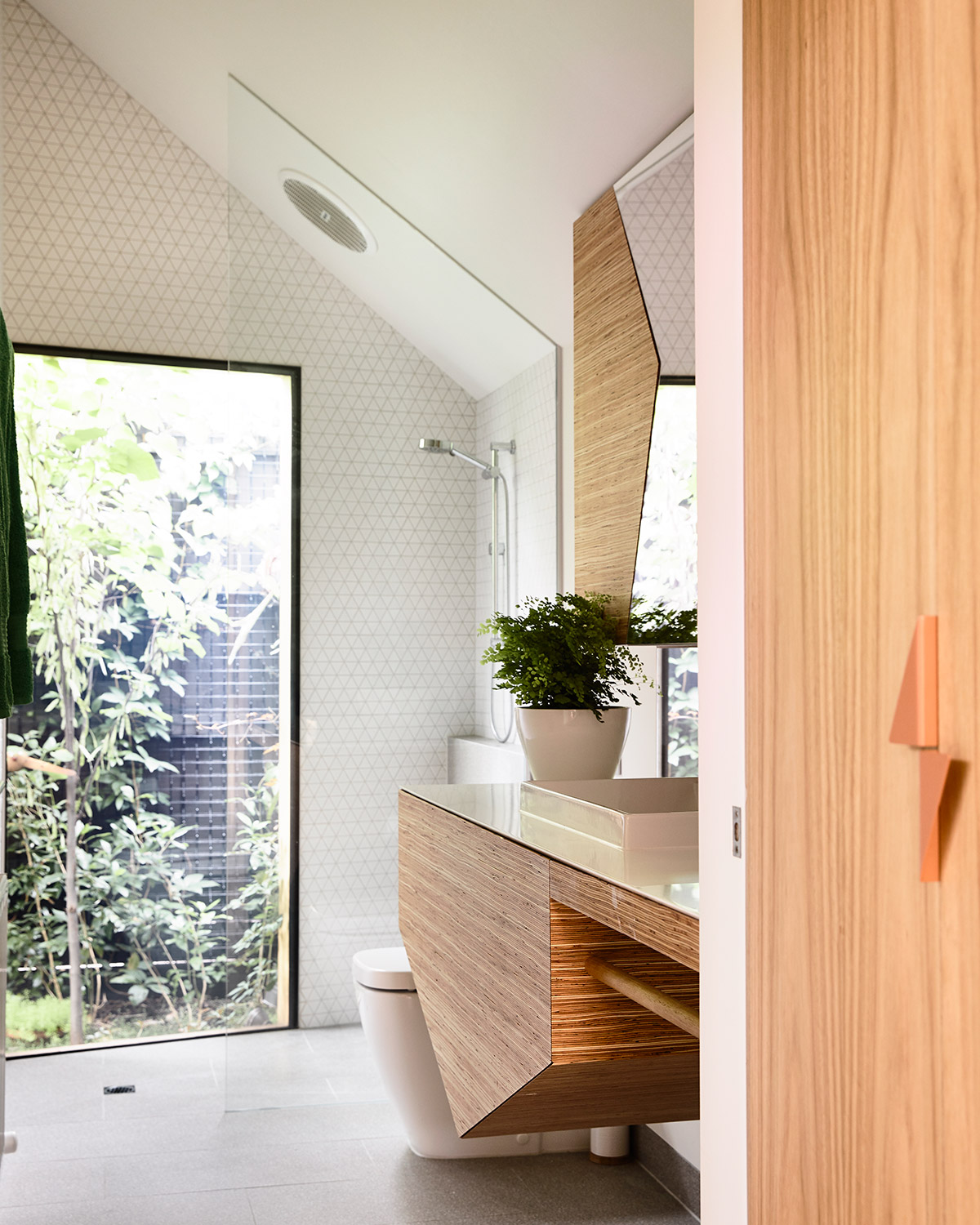 House Project: His & Hers House
Architect: FMD Architects
Location: Melbourne, Australia
Type: Renovation
Photography: Derek Swalwell