Set against backdrops of open sky and rolling hills, Ceres House by Dan Gayfer Design combines both country charm and rustic beauty. Somewhat inspired by American Ranch style architecture with its picture windows, gabled rooflines and far-reaching single storey floor plan, the buildings careful orientation encompasses 180 degrees of views whilst protecting the exterior living spaces from prevailing winds that can sweep across the property.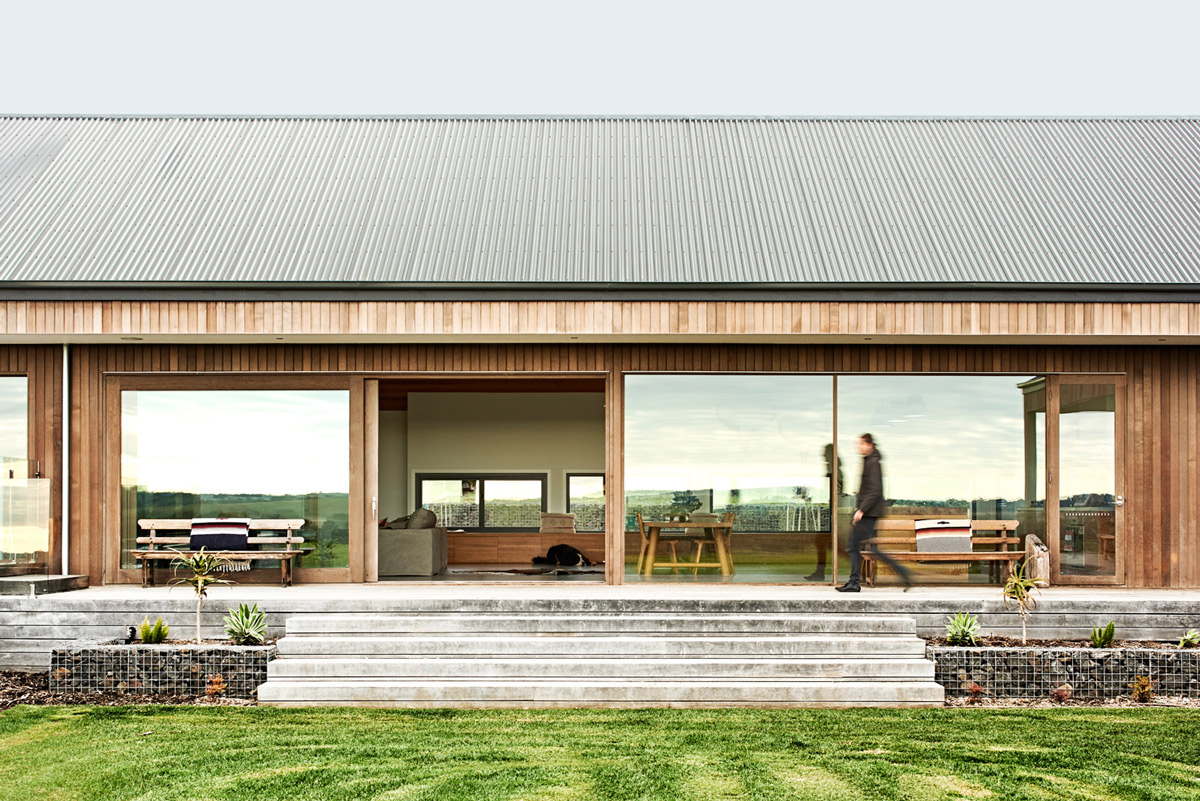 Ceres House is their largest project completed to date. Located within a rural hamlet of Geelong, Ceres, the project was virtually a new build and involved the simultaneous design of the residence, its interior and immediate exterior spaces. Home to a family of six, the "all-inclusive environment" is designed with their activities, day-to-day living and family and friends in mind.
"The brief was largely concerned with facilitating the multifaceted and diverse lifestyle of the 'busy' family, and the constant revolving door of kids and adults," Dan says. "The design therefore needed to accommodate fraternising between all kinds of people, at all different scales and at any time of the day and week."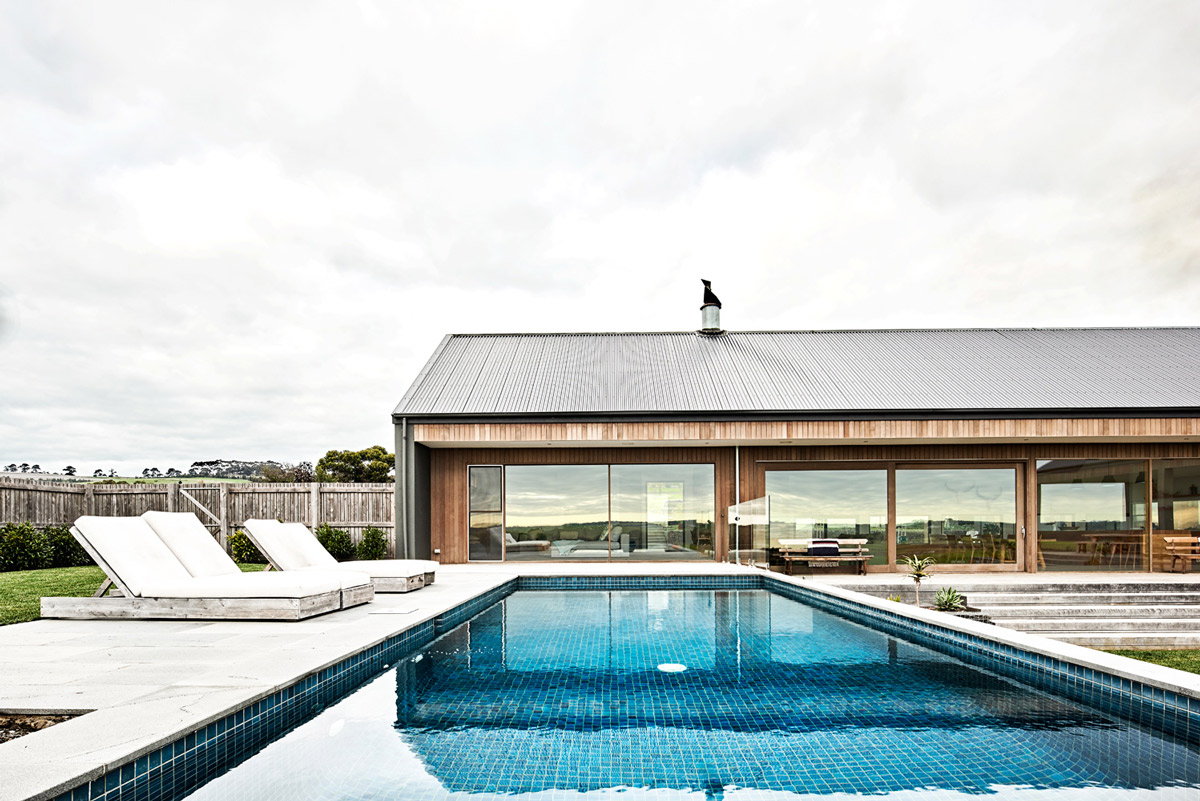 The house, constructed by local builder Built by Wilson, is oriented for 180-degree views and large picture windows and sliding glass doors allow them to become part of the design and aesthetic. The views are part of the design and its aesthetic; they are not borrowed but practically stolen from the surrounding landscape to become part of the interior.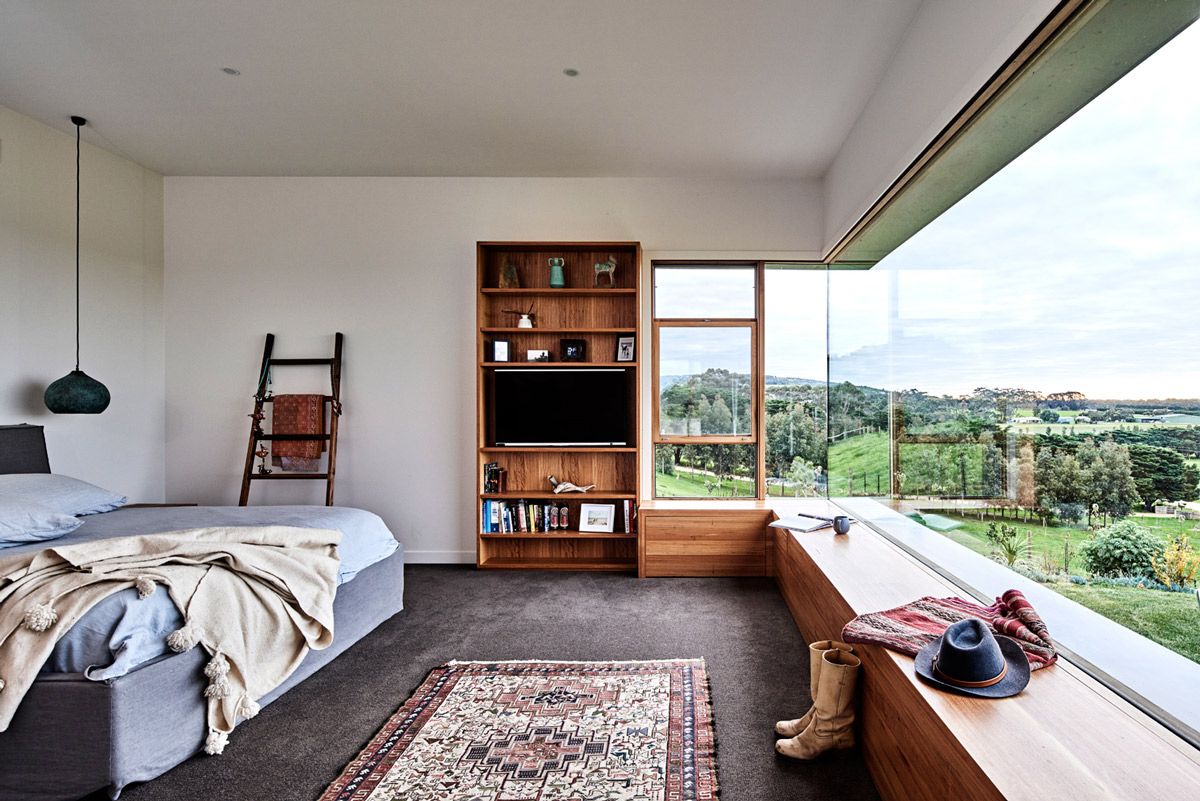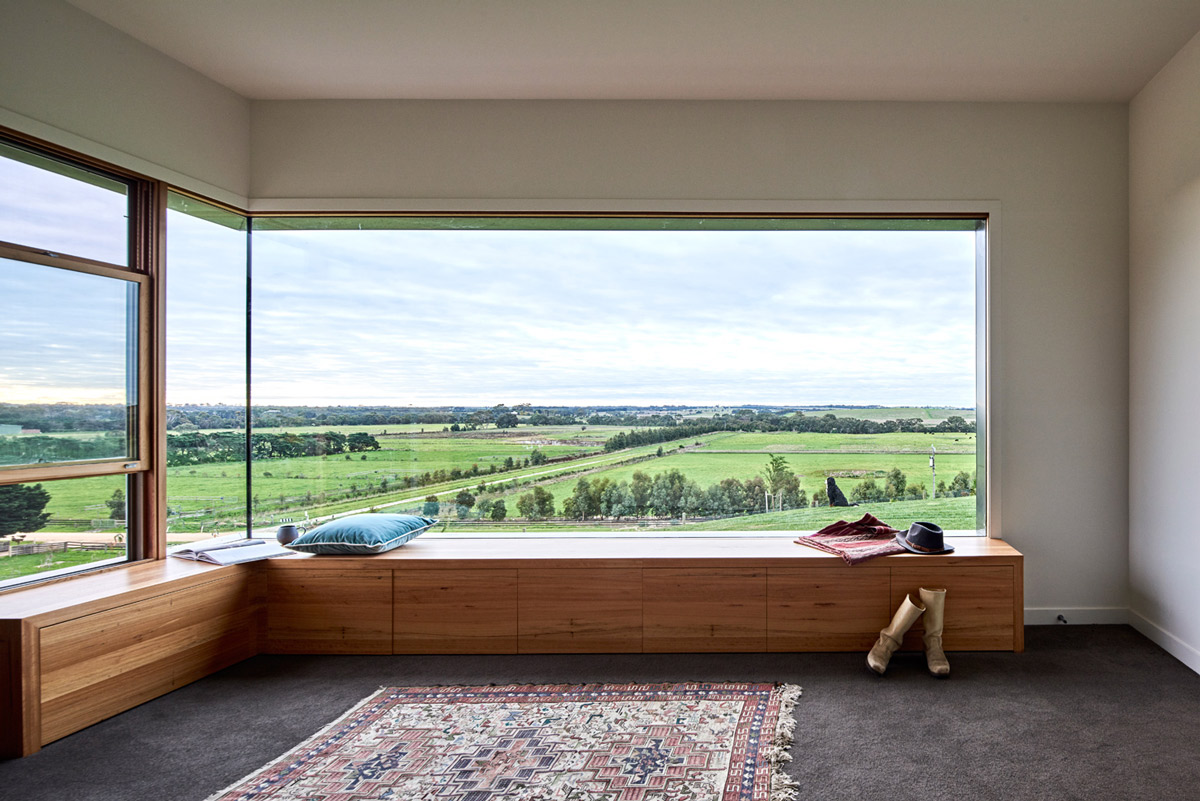 The single-storey T-shaped dwelling consists of two perpendicular wings, each one-room deep to allow for views and light. The east-west living wing houses the sitting/dining/kitchen area and a living room separated by a floor-to-ceiling sandstone fireplace; and the north-south wing contains bedrooms and bathrooms. A terrace stretches alongside both wings, connecting the interior with the extensive outdoor living space. "It shares the same roof structure as the residence and gives the impression that some of the walls were simply removed to create this exterior living area," Dan explains.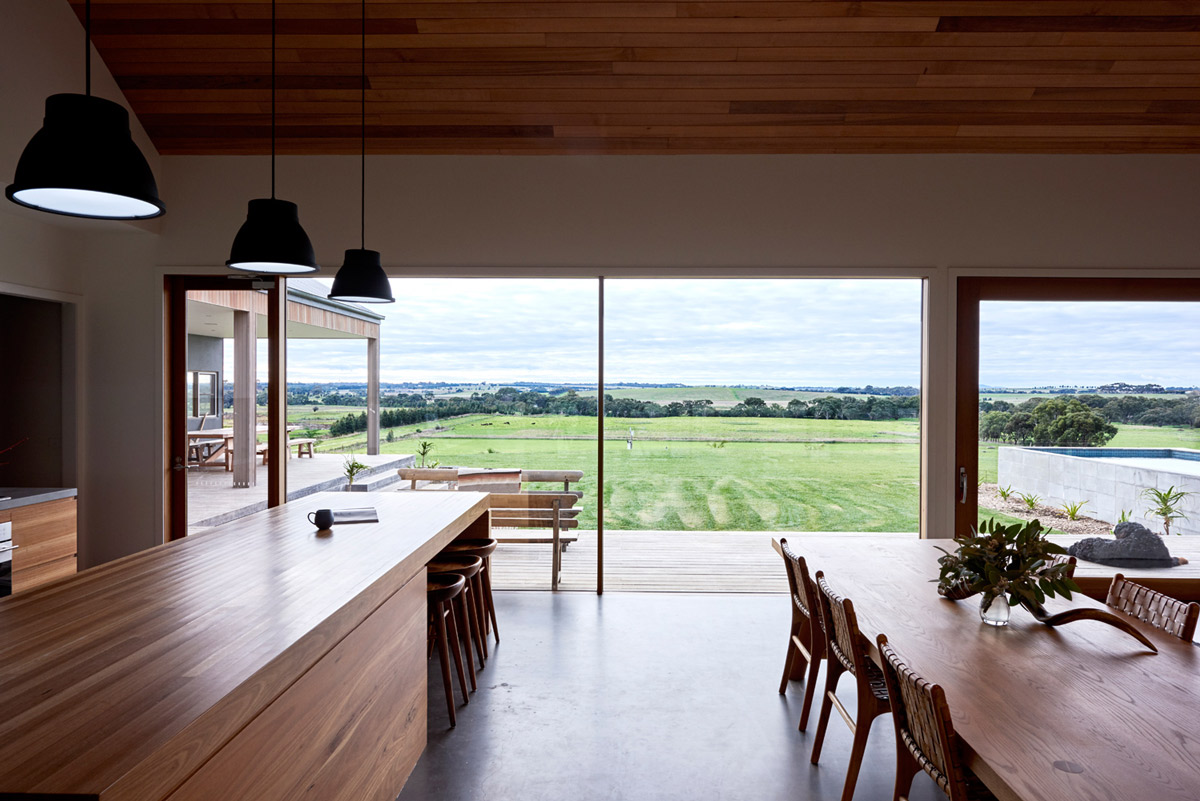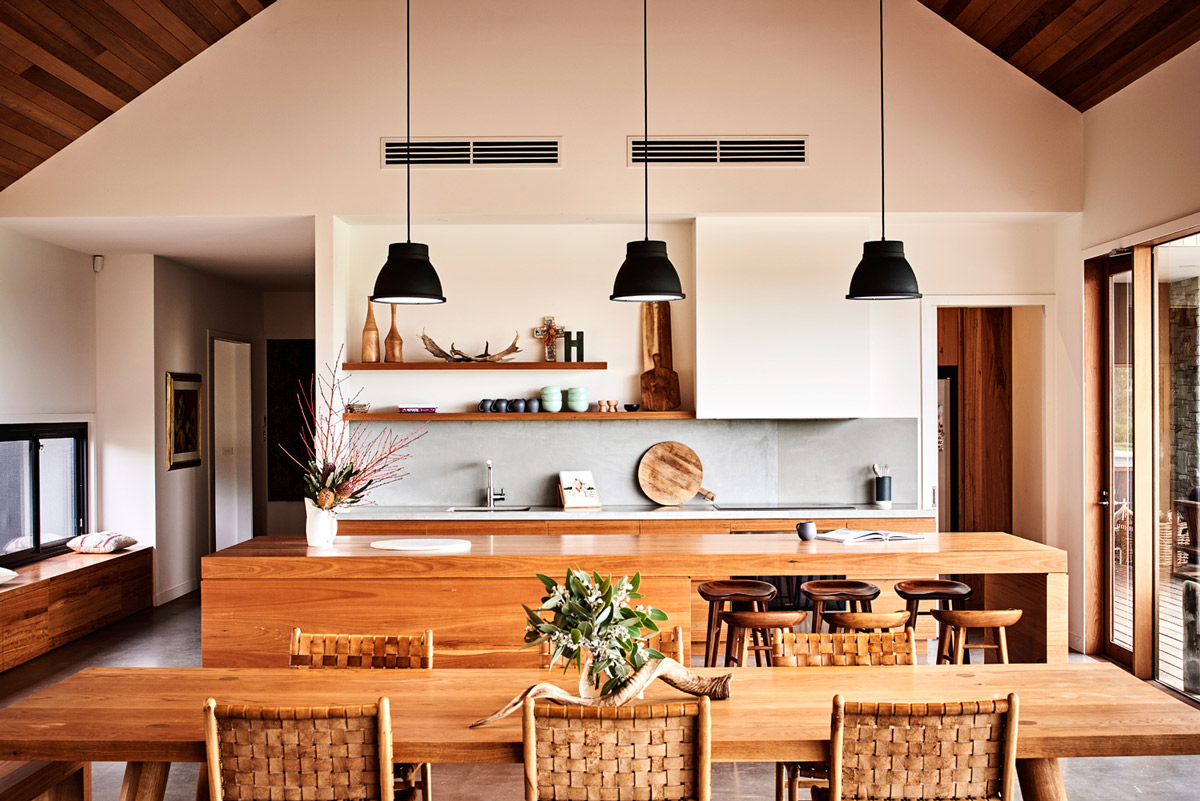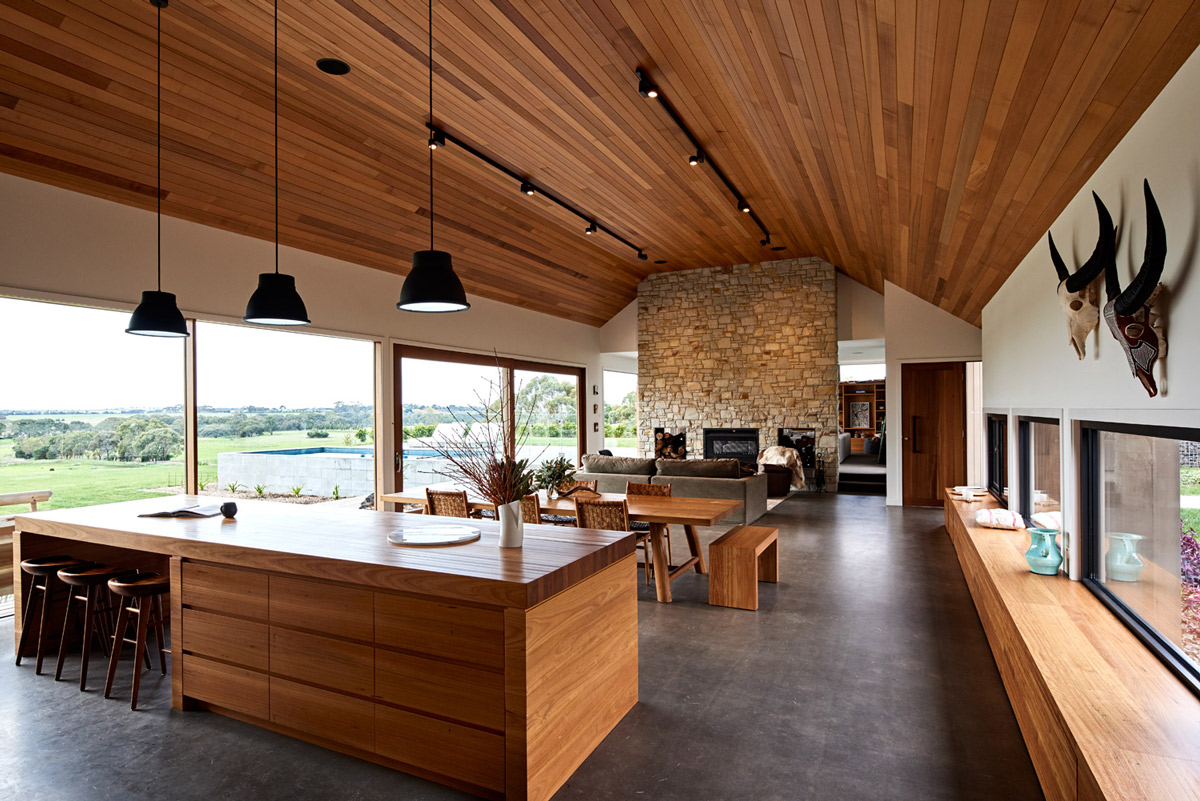 Inside, the pitched ceiling in the open living area is lined with cedar, adding a warm contrast to the white walls. A double-sided fireplace clad in Mt. Angus sandstone makes itself the focal point, while also creating a barrier between the main room and a more casual living space. The entire space is bound by sliding glass doors and windows, capturing panoramic views of the rolling hill beyond.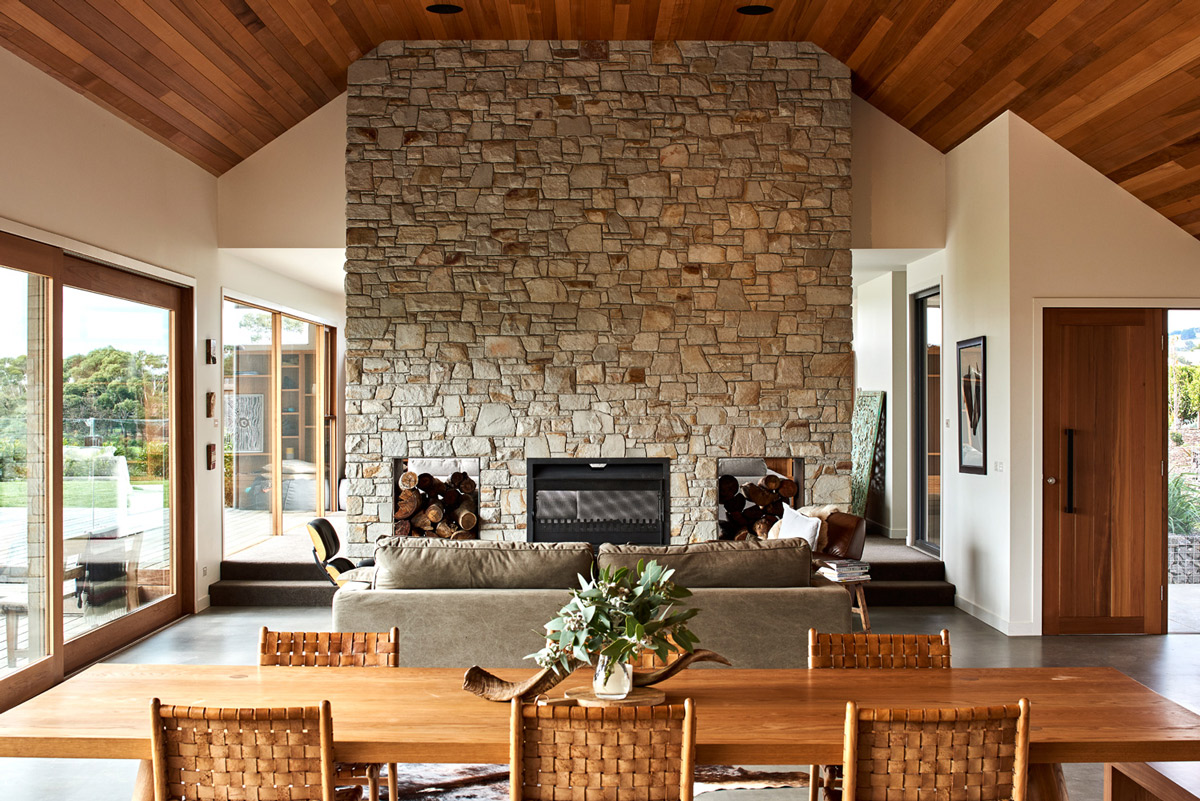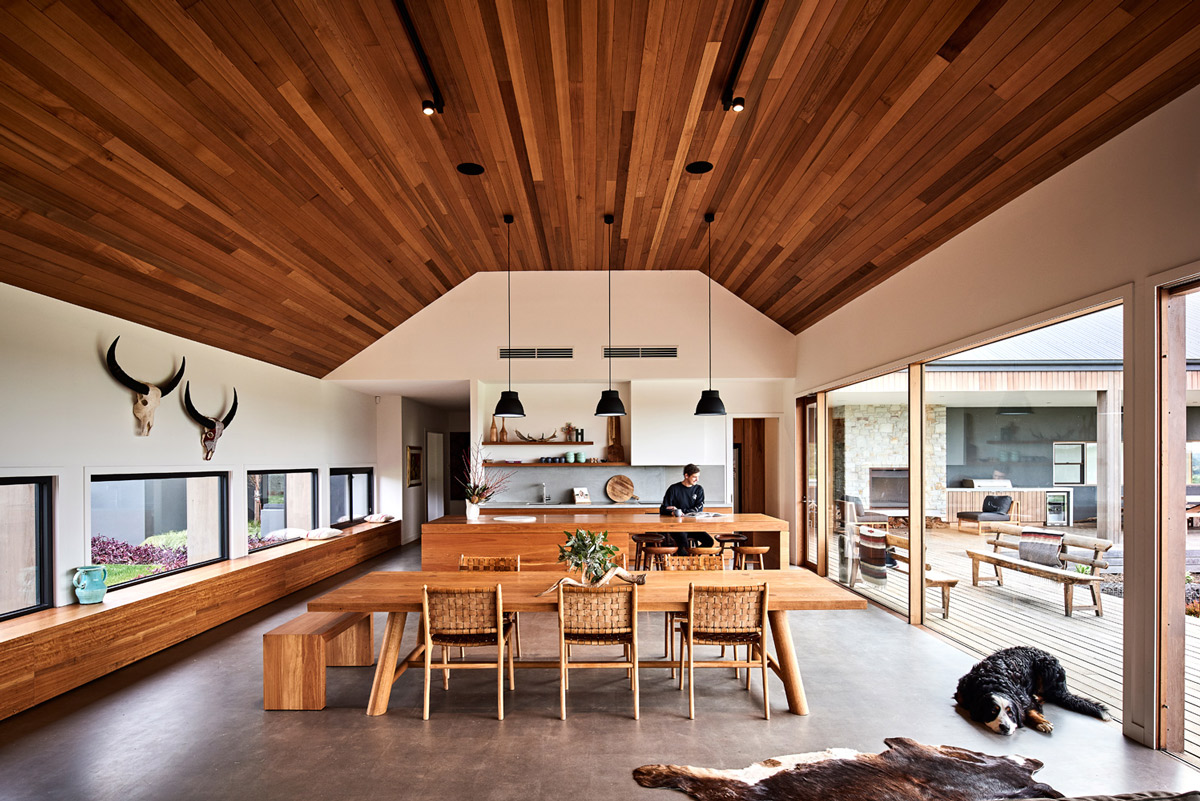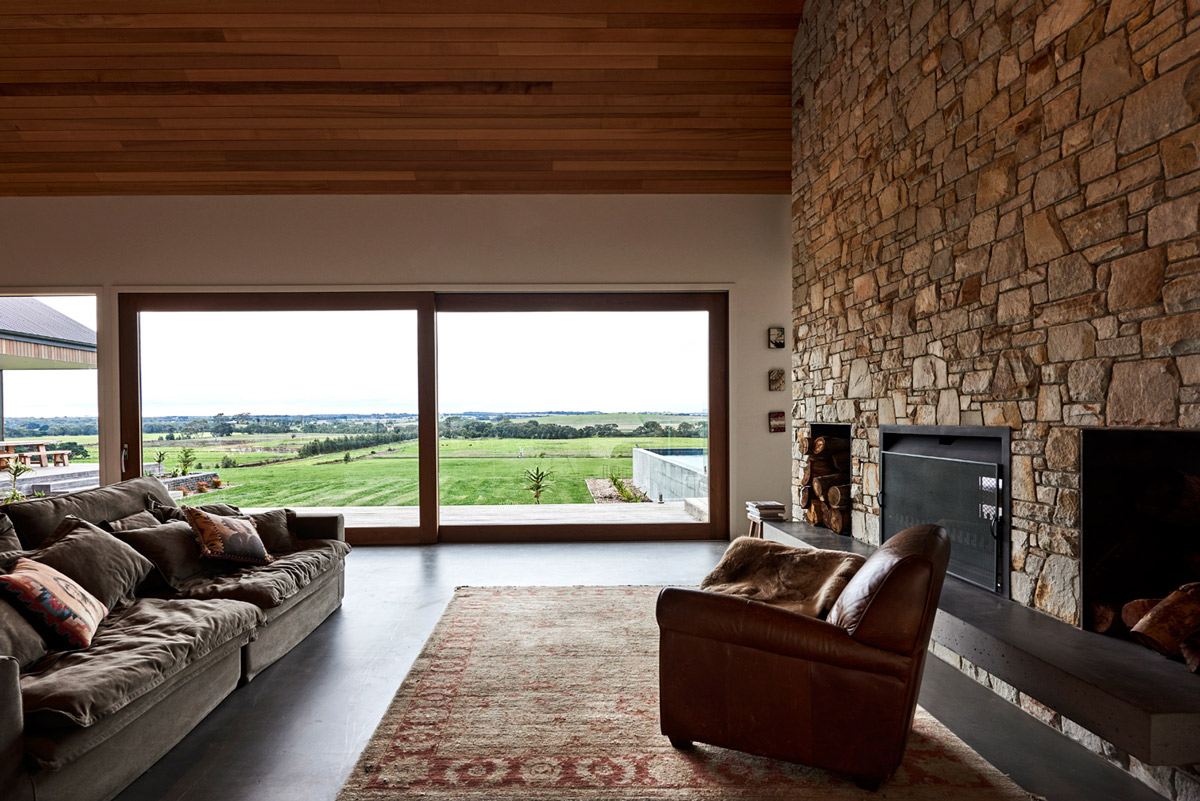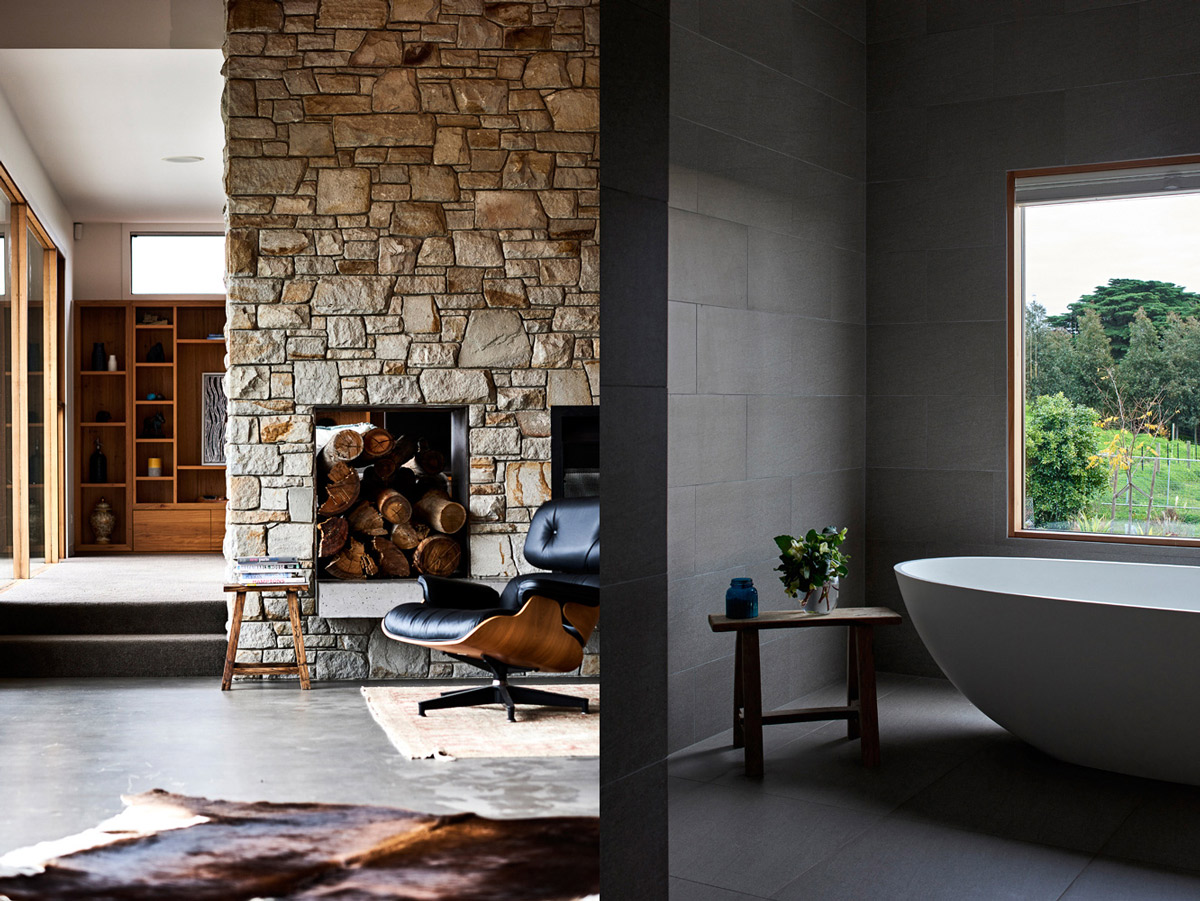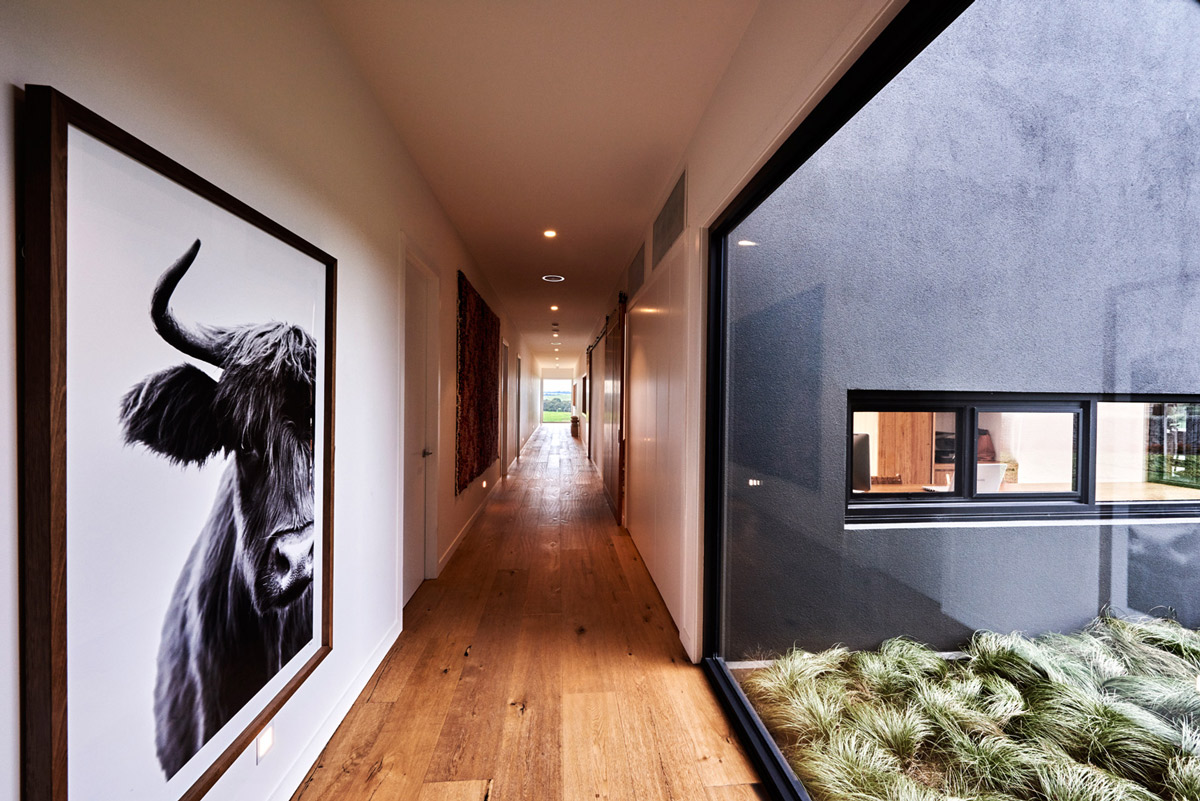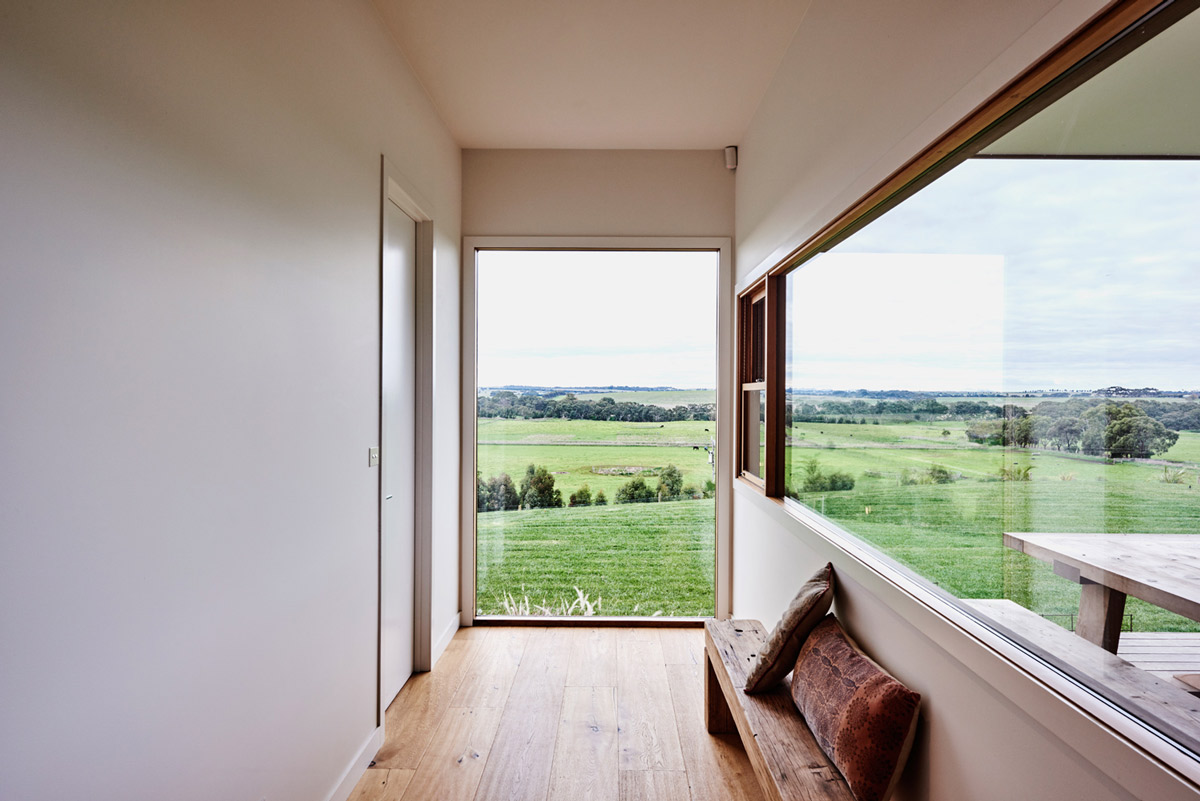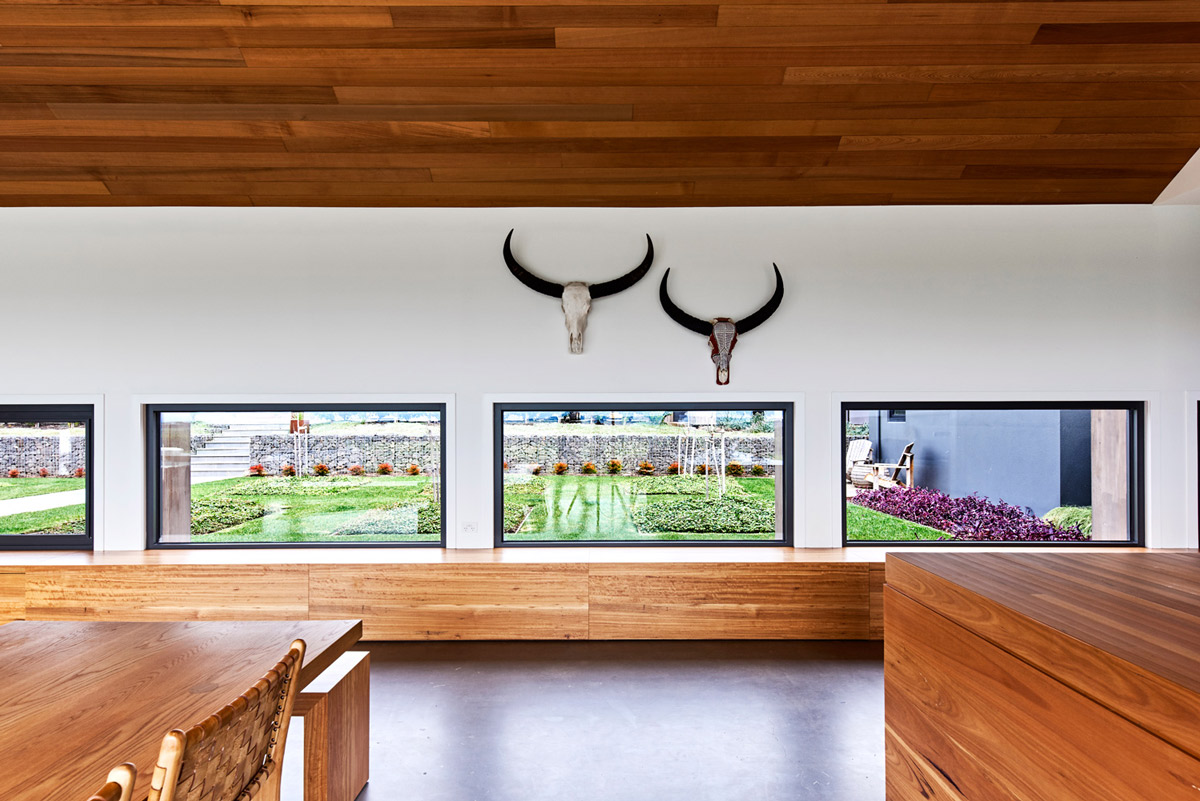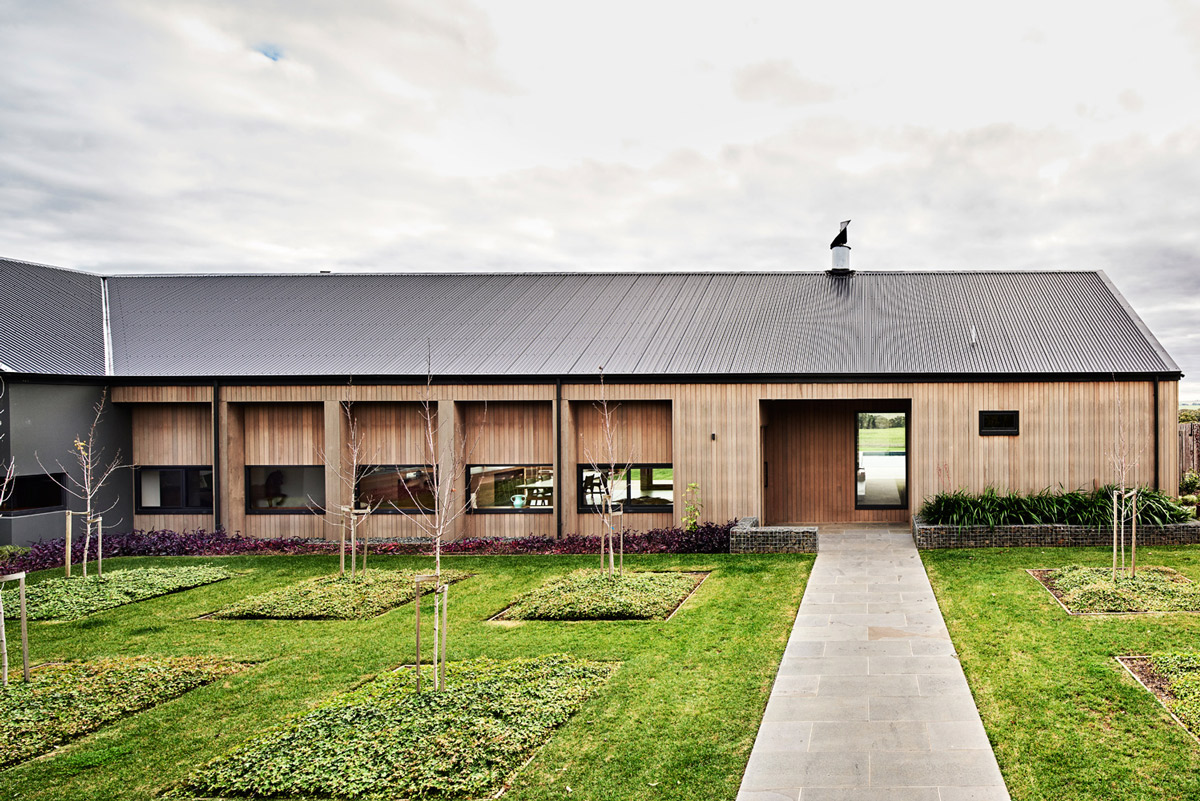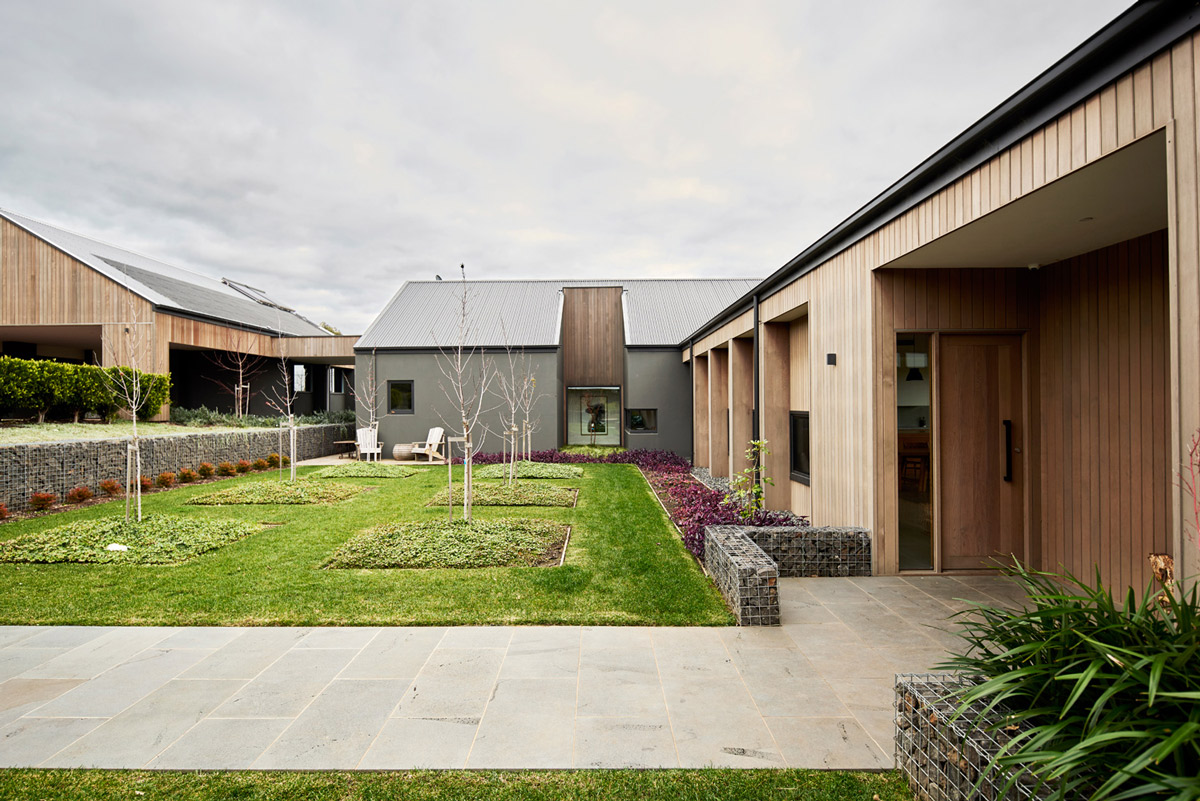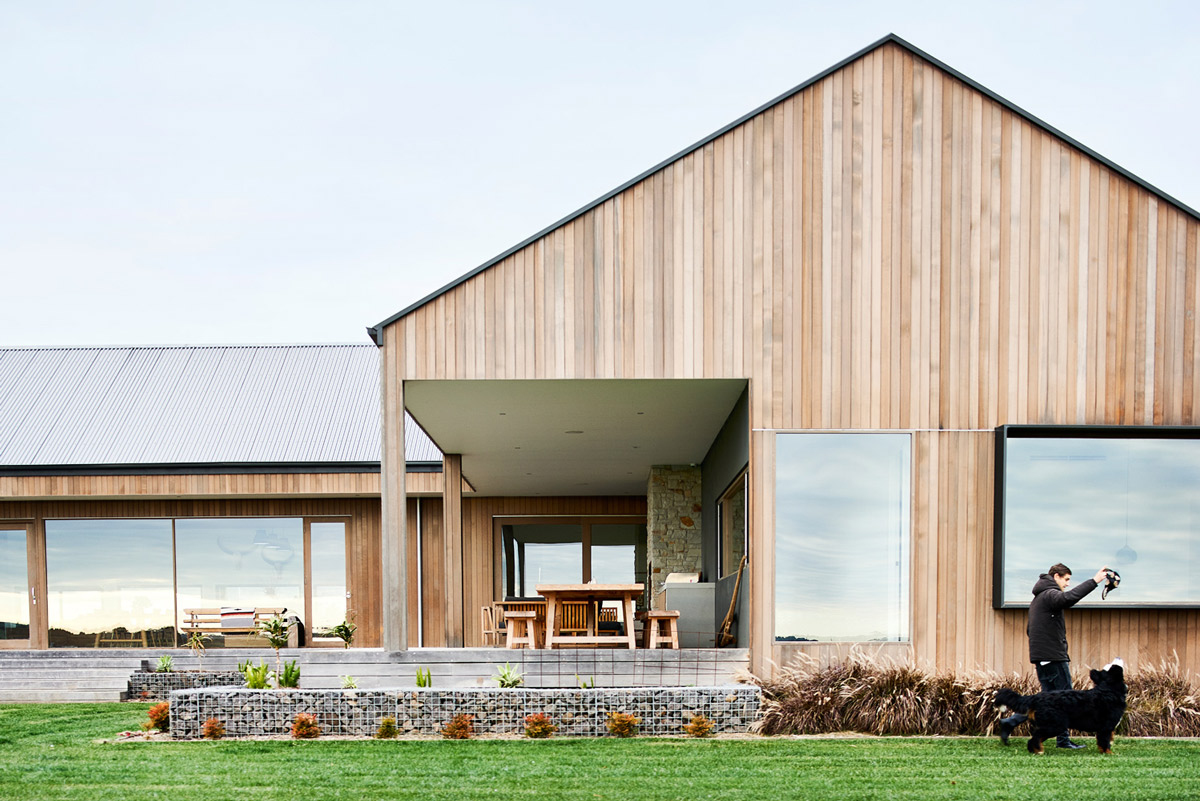 Photos by Dean Bradley Photography.