Dan Gayfer Design brings functionality and considered innovation into residential spaces. The studio embraces a collaborative approach to design, where the lifestyle needs of every client are identified and prioritised to result in outstanding and customised living spaces.
Dan Gayfer is the founder and creative influence behind Dan Gayfer Design. After completing a Bachelor of Design at RMIT in 2005 (Hons 1), Dan pursued his dream to create a studio that integrated building, interior and exterior design – a business that today also extends to project coordination.
Since the inception of Dan Gayfer Design in 2011, Dan has consistently delivered intelligent spatial outcomes for his clients that boast responsive design and visually pleasing form. He actively pursues the marriage of aesthetic and spatial function when he designs, and this is evident in the graceful flow of his lifestyle enabling creations.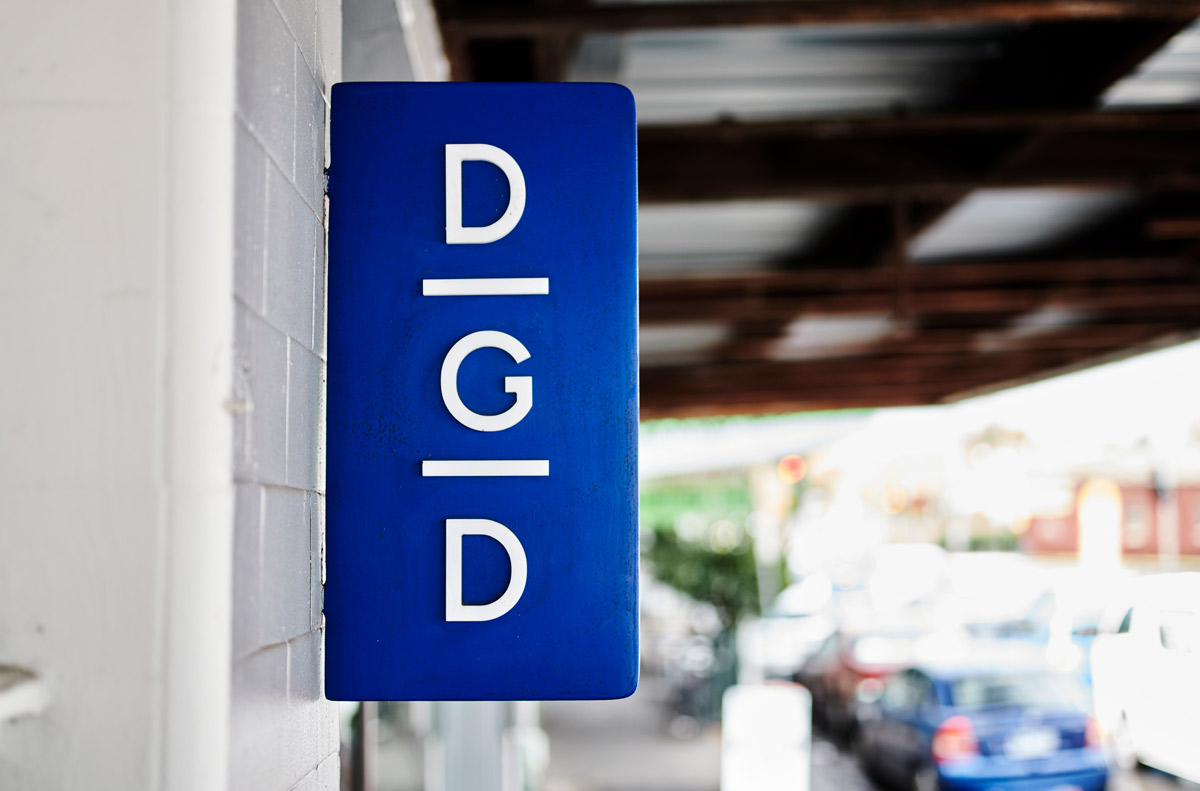 George Takes Twelve
We had a chat with Principle Designer, Dan Gayfer and Architectural Designer, Lewis Marash to discuss their approach to design, their inspiration and their favourite projects to date.
1. When I was growing up, I wanted to be…
Dan: A carpenter! I was constantly telling my Dad to ask his builder mates if they could take me on as an apprentice, not sure he ever did though… if so obviously no one thought I was up to it!
Lewy: An architect though didn't quite make it… yet.
2. Pleasantries first. Tell us a bit about Dan Gayfer Design?
We are a small design studio located where Carlton North, Fitzroy North and Brunswick East collide – the heart of the inner north perhaps?!? We integrate interior, building and exterior design whilst also coordinating our projects from the initial client consultation through to the completion of construction.
3. From a design sense, are there any fundamentals to your process? 
Obviously, we have a strong (arguably obsessive) focus on aesthetic, however, our ambition is to deliver spaces that not only facilitate but enhance the day to day interactions of its occupants. During the early phases of design, we are endlessly exploring different design concepts and exploring how they enable the interactions that are specific to our clients. That is, how THEY move, cook, eat, drink, talk, entertain, read, sleep, watch TV, sit, study, work etc. within each space and how different elements influence the above activities. I guess we feel that if we get this right then we can have some fun with the aesthetic!
4. Who or what are some of your influences? Are there any peers or creatives that you admire or draw inspiration from? 
In regard to influences there are a number of different design styles/origins that we are drawn to including Scandinavian (colour/material/finishes palette) contemporary Japanese (efficient use of small space) and Brazil Modern (boldness, patterning, materiality); of course the built forms of each of these we are also drawn to.
As far as specific designers that we are inspired by the list is endless, however if we had to narrow it down to those abroad they would be Marcio Kogan and Jacobsen Arquitetura (Brazil), Sou Fujimoto (Japan), Tham & Videgard (Scandinavia), Fearon Hay (New Zealand), Carl Turner (UK), SHED Architecture (USA) and Elizabeth Roberts (USA).
In regards to local designers who inspire us we wouldn't know where to start; we are surrounded by some of the best in the world, especially here in Melbourne (biased of course).
5. What advice would you give to emerging designers who want to follow in your footsteps? 
Become a carpenter – ha! Or alternatively, don't feel pigeonholed in what you can design; if you look at something and think "I would like to design that" or "I think I would have designed that differently" then you should do so! Even if it isn't your chosen design discipline – why not extend yourself and see how you go.
6. What's the most treasured belonging/item in your own home? 
Our families of course! Including Dan's dog Barbara (if she happens to read this).
7. What's one thing other people may not know about you? 
That I love toast, but further to this, I balance the plate on the toaster to heat it up thus avoiding soggy toast on a cold plate…surely I'm not alone in this?
8. What's been your favourite project so far? 
Wow, that's a tricky one. There can be so many ups and downs for each that one day a project can be a favourite and the next you can't wait to see the back of it…and then it's your favourite again! As far as completed projects go I guess it's the ones where we have maintained some kind of relationship with the clients and witness how they are living and enjoying their space.
9. Are there any upcoming design trends that you're excited about? 
I think more than trends it's about which styles or materials are revisited, much like the fashion industry. We also find it interesting that what were once regarded as trends are now somewhat design staples; concrete, black tapware and the use of plywood all such examples. If we had to identify one trend then it could be seeing more tapware, sinks, basins etc. in a whole array of colours including gold, white, green, blue, red etc.
10. Jump in the Delorean and fast forward 10 years – what are you and your brand up to? 
Still designing in some capacity (I hope) however potentially within a design and construct model…
11. Morning routine – lay it on us. 
Now that's an easy one:
8.00 Drop my daughter at child care
8.15 Arrive at the studio, debrief, water plants, remove any foliage that looks slightly off colour (yes I'm obsessed with our indoor garden)
8.30 Emails, phone calls etc.
9.00 Person X's round of coffees!
12. Finish this sentence: I know a project is finished when… 
Clients stop emailing us?? Or alternatively when we are still losing sleep over details AFTER handover.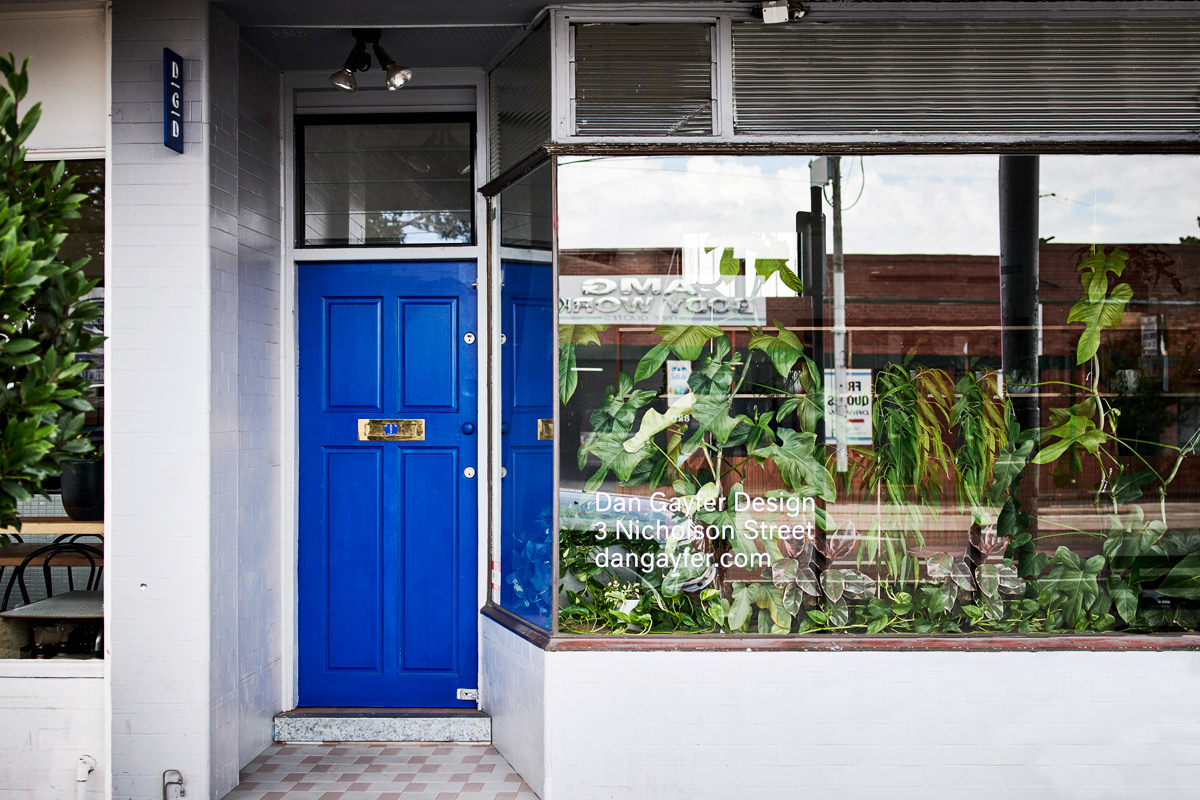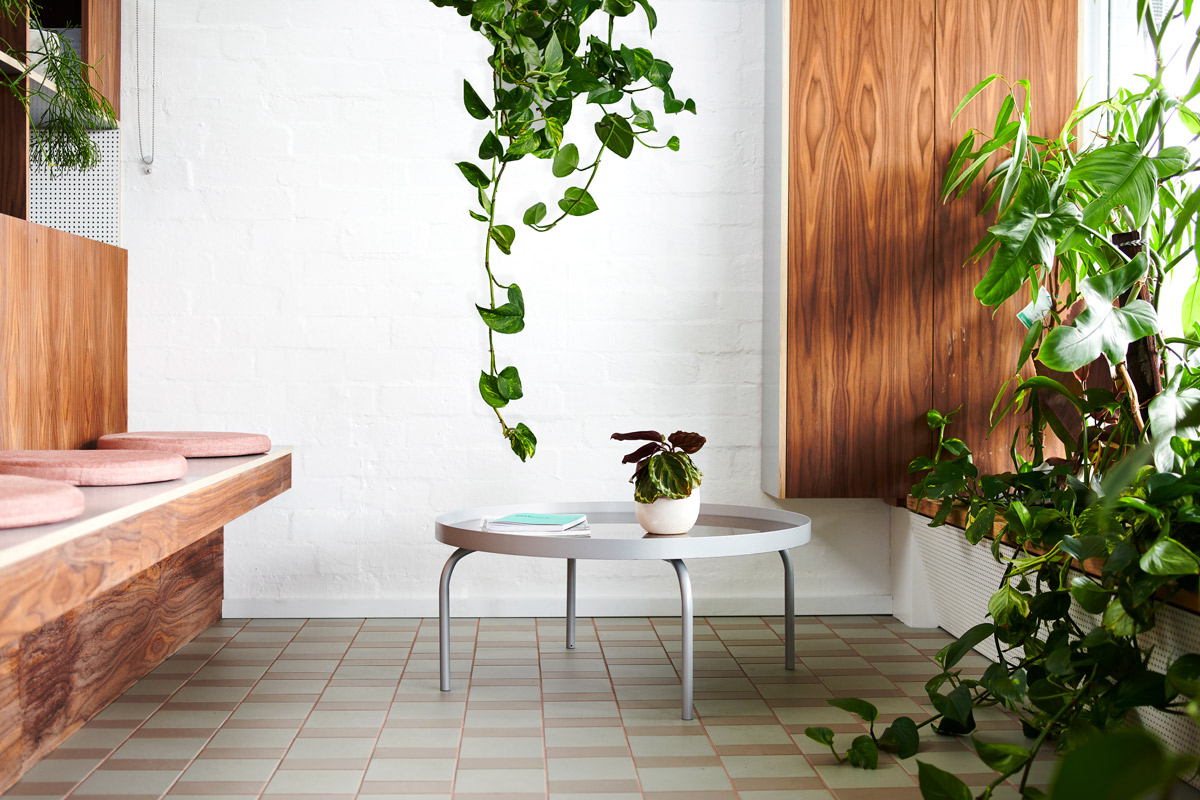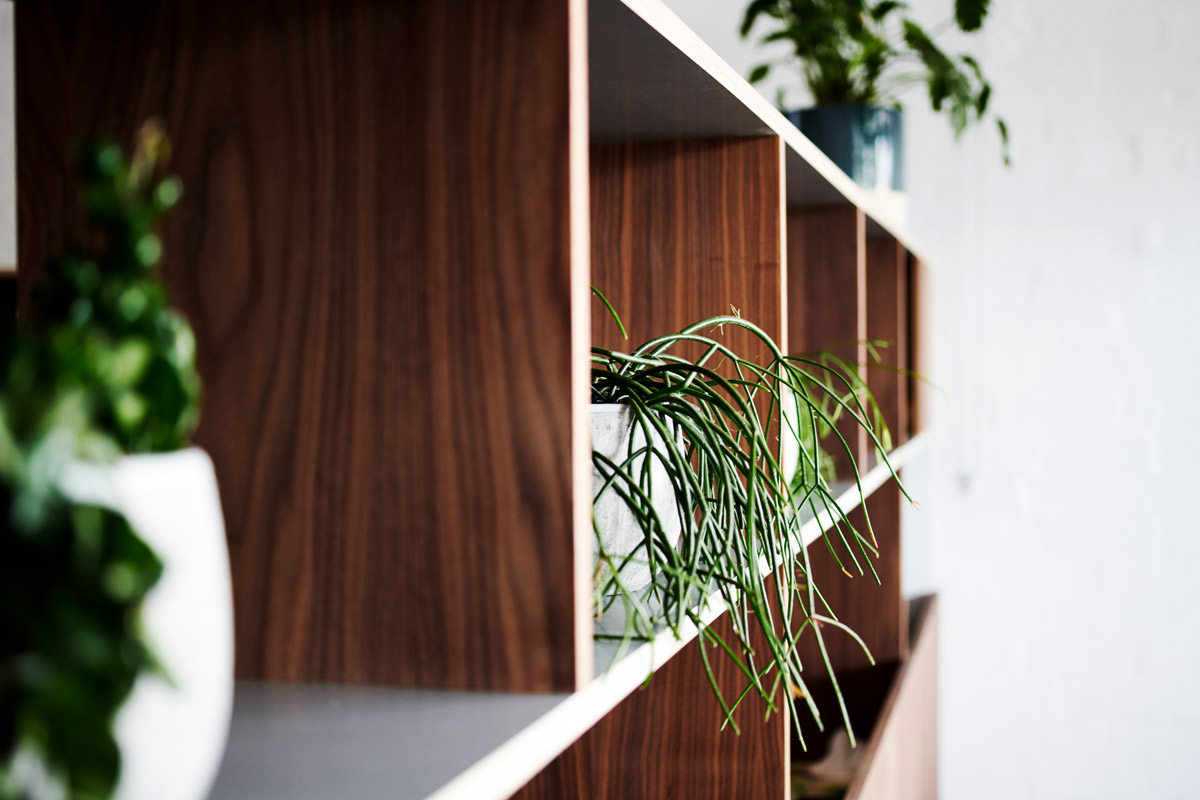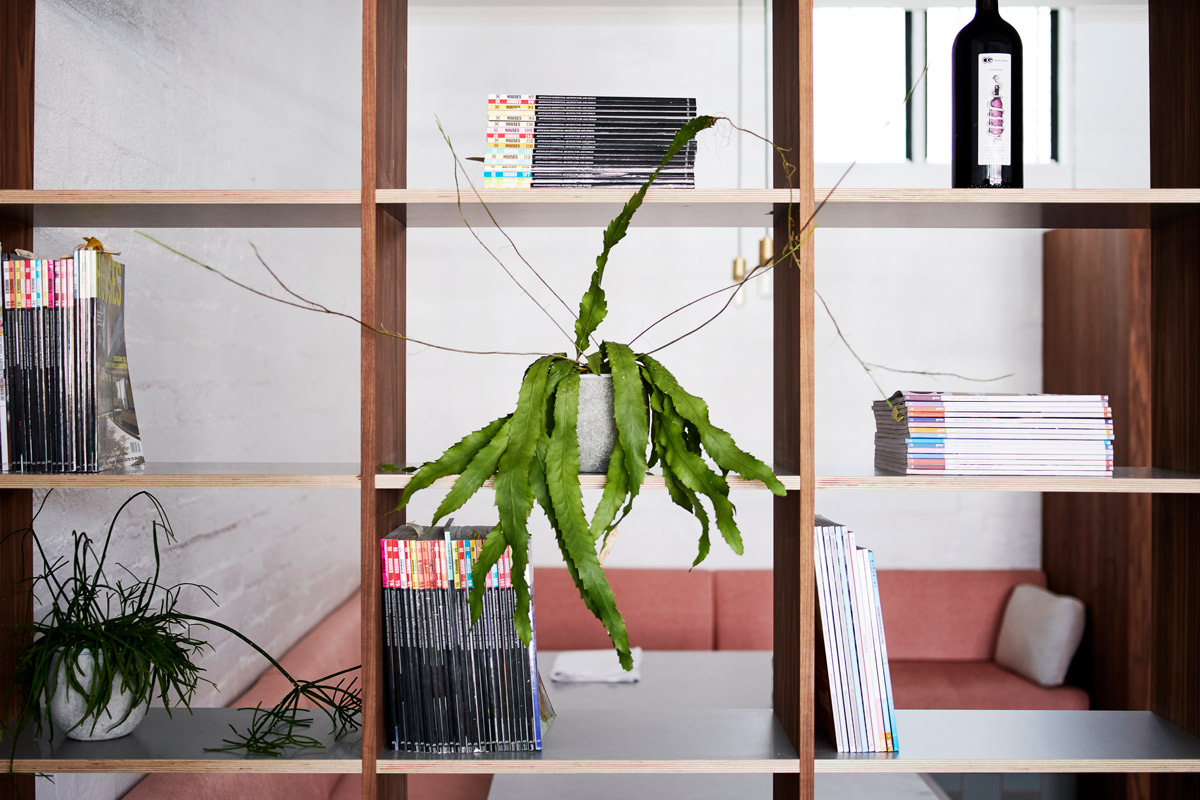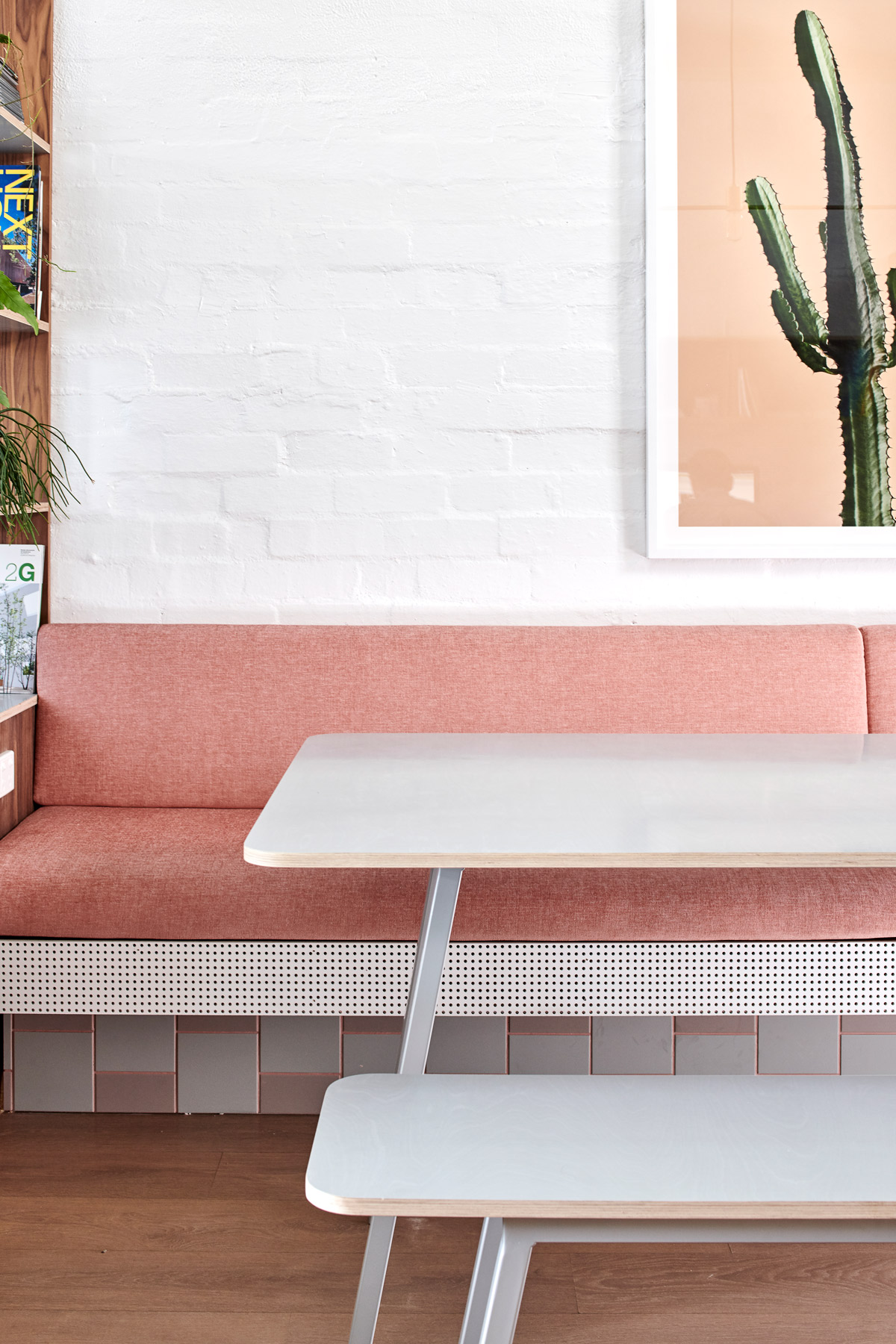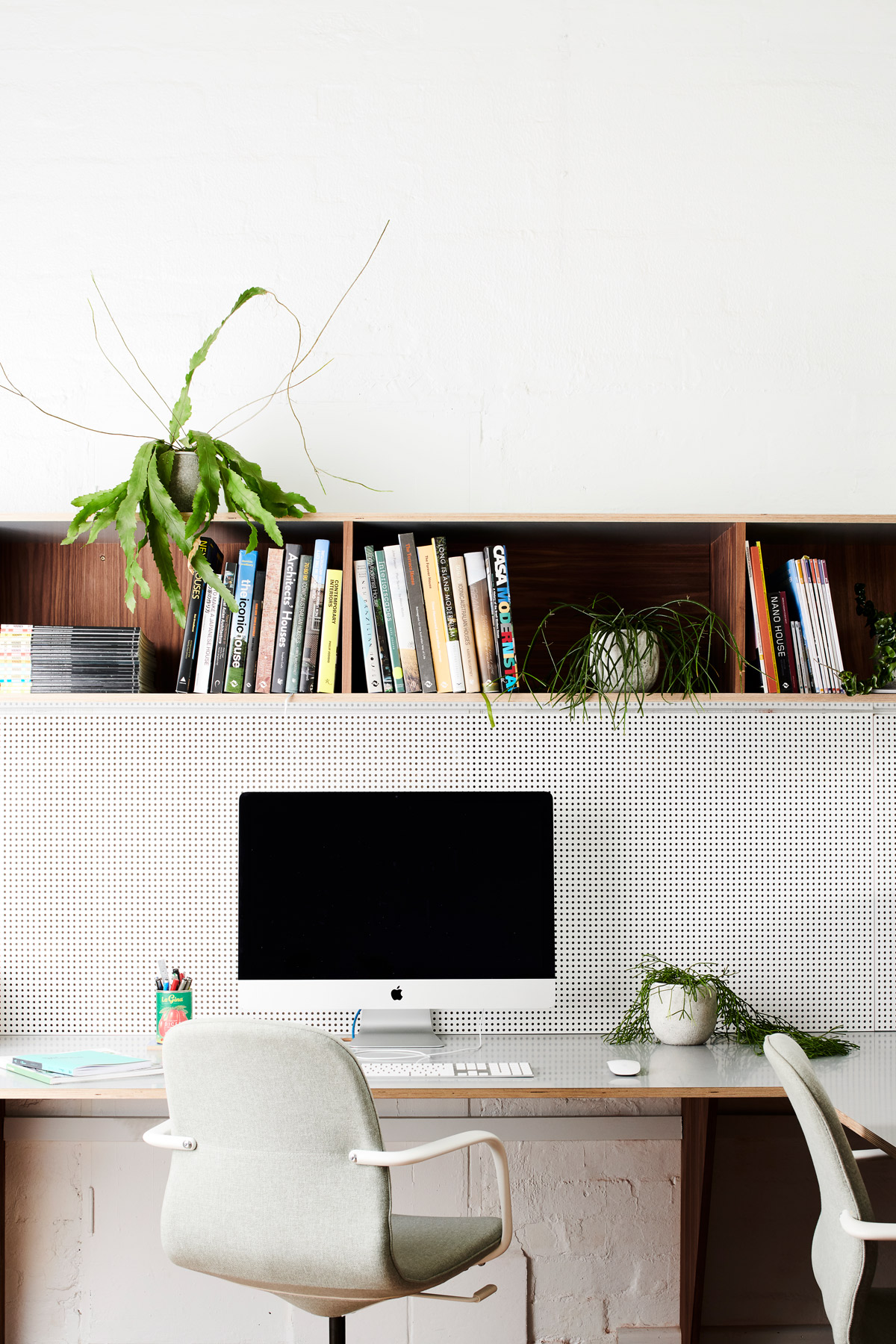 Why We Love Them
It's no secret that we have a big soft spot for Dan Gayfer Design's fun and innovative designs. The company strongly believes that architecture and design help shape a person's everyday life. Their carefully considered and customised designs aim to better the lives of those living within the walls. They are endlessly exploring different design concepts and exploring how they enable the interactions that are specific to our clients.
We're often turning to their project page for inspiration, sharing their epic spaces with our community both here and across social media. In fact, two of our favourites, Brighton Bunker and High House happened to be right up there with our most liked Instagram posts of all time!
His latest project, Studio DGD  reinvents the conventional office as we know it (think fluorescent lights, stale meeting rooms and the dreaded copy machine), transforming an old-fashioned 4.7m wide shopfront in Brunswick East into the coolest offices around town. Not only is their new studio easy on the eyes but more importantly, it's a direct reflection of the company's culture. Custom designed furniture and cabinetry define spaces in function and location, avoiding the need for structural intervention. An elevated garden room at the entry fosters private phone calls and waiting clients; a wall of plants buffering views from the street. A centrally located L-shaped work station nurtures interaction without any sense of hierarchy whilst a plush communal lounge provides flexibility accommodating meetings, dining, working, reading and even sleeping if one desires.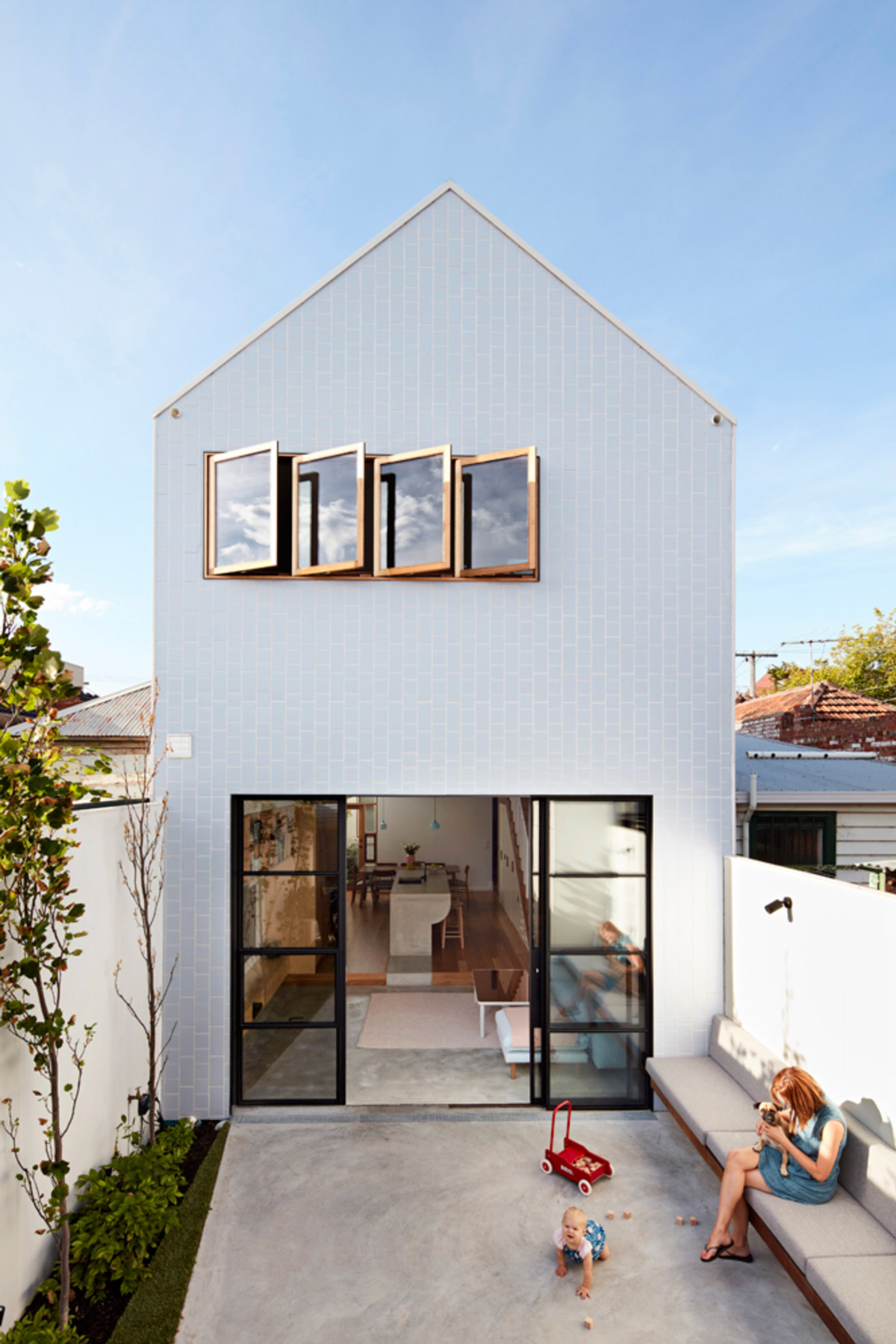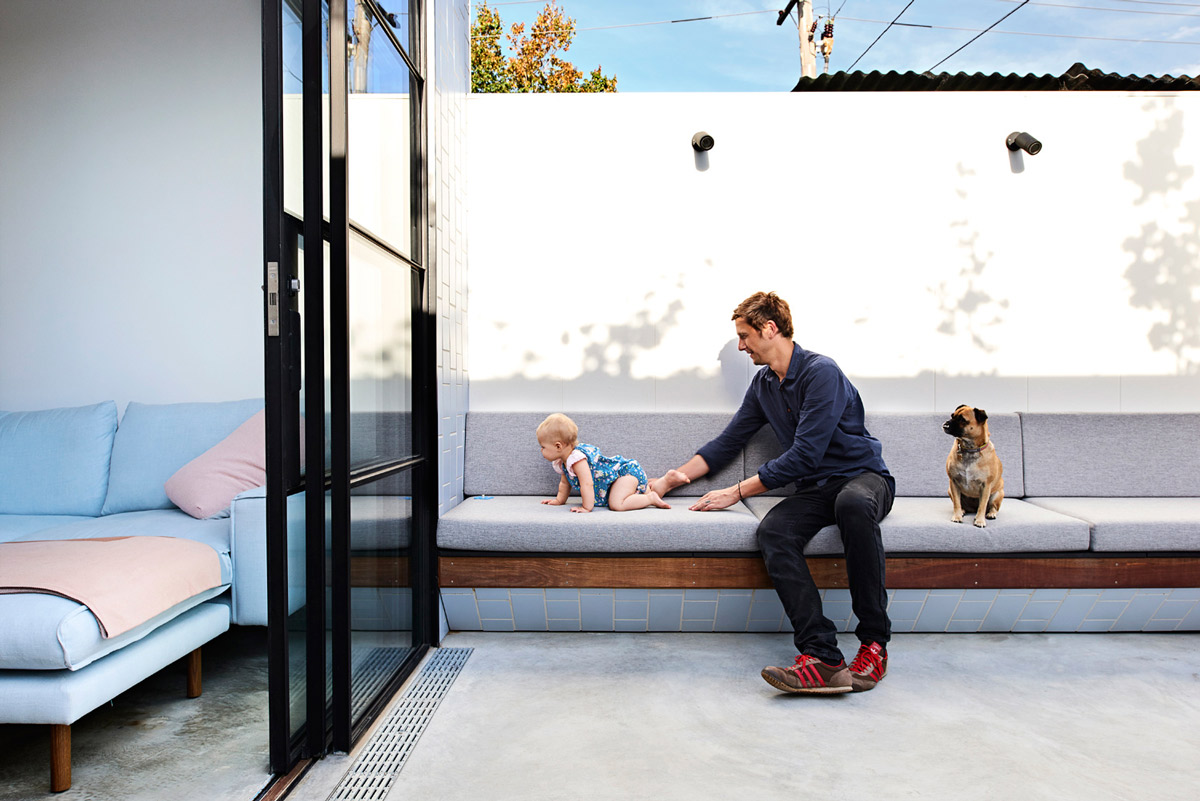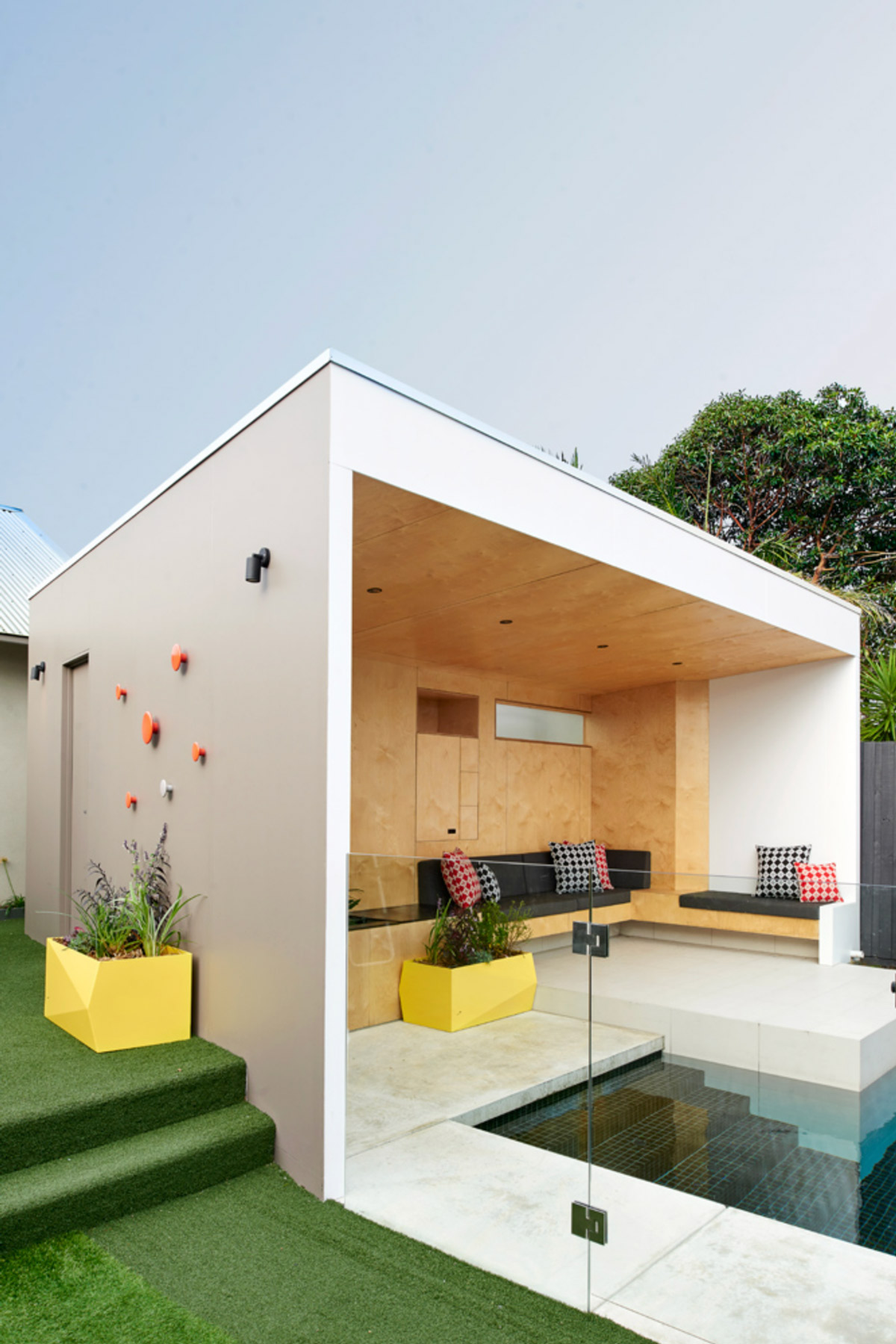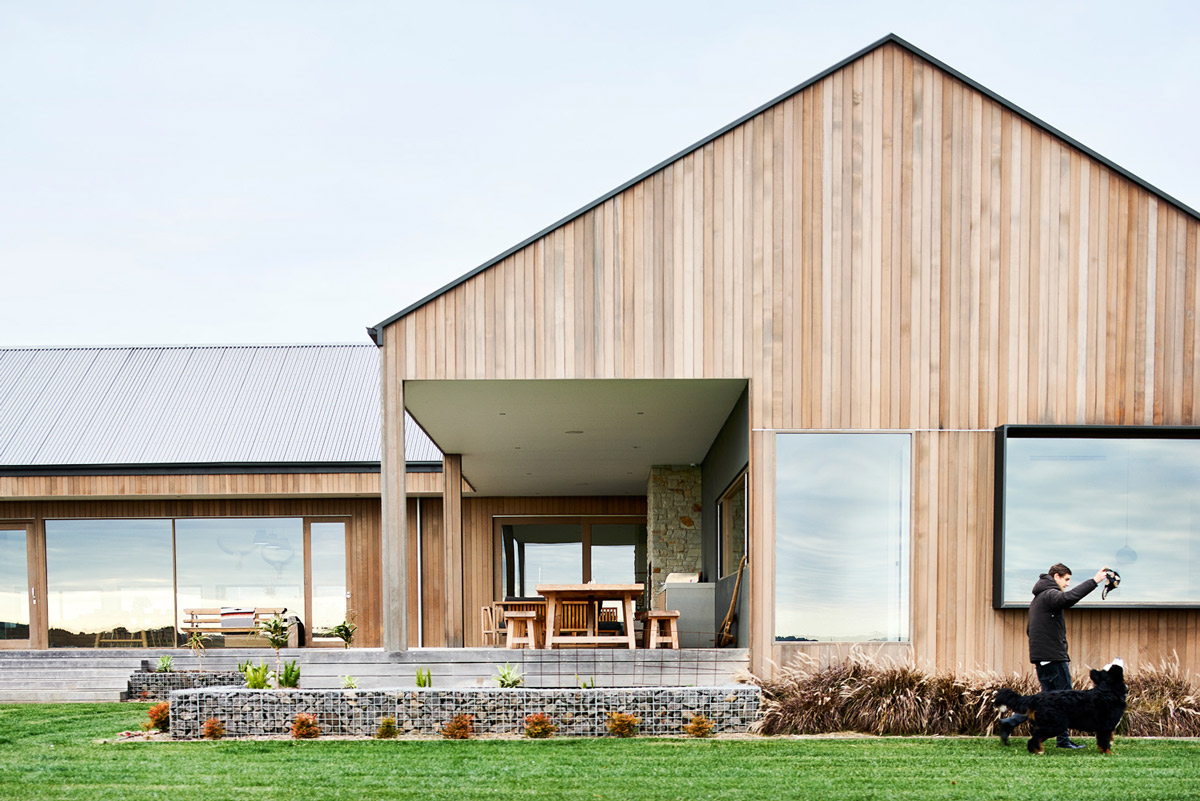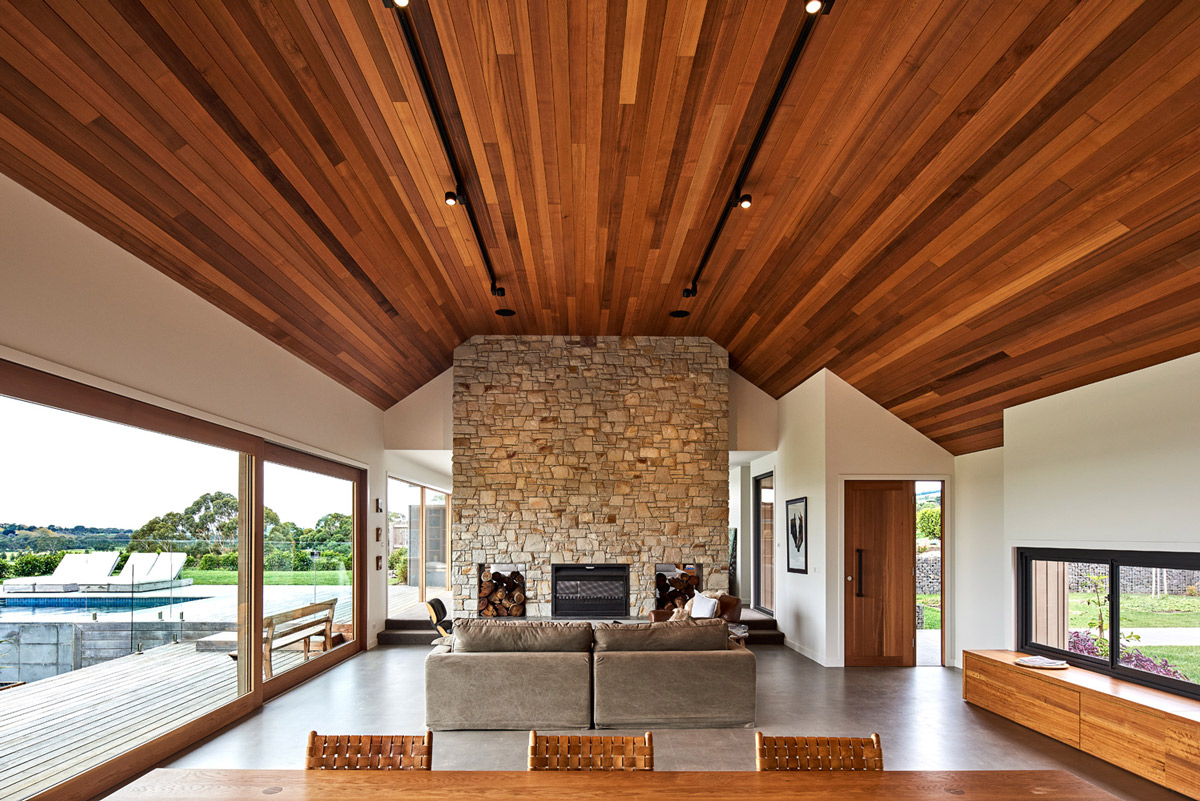 Meet the Designer Radio
"Calm Before the Storm"
"Downtempo, reflective and chilled on a Monday morning before slowly but surely picking up the pace setting up some very exciting post-Friday lunch workshopping… Some tracks are staff favourites, some seen in person, some sentimental and some just get us designing!" – Dan
Top Picks
We had one last task for Dan to complete, rounding up a selection of his favourite Hunting for George goodies for the home. Here are his top picks.