We love clever design and the Three Piece House by Sydney based architects TRIAS is right up there. Faced with an exposed corner lot, the house consists of three buildings that following the site boundaries and cluster together to create privacy from the exposure of its position. Consisting of a modest single-story house and studio, the Three Pieces House was designed for a couple looking to downsize and live more simply. This clever design has been recognised in the 2018 Houses Awards for the 'New House under 200m2' and 'Sustainability' categories. Oh and TRIAs have also been nominated for the Best Emerging Practice category as well. Did someone say over-achiever?! Let's take a look at their design…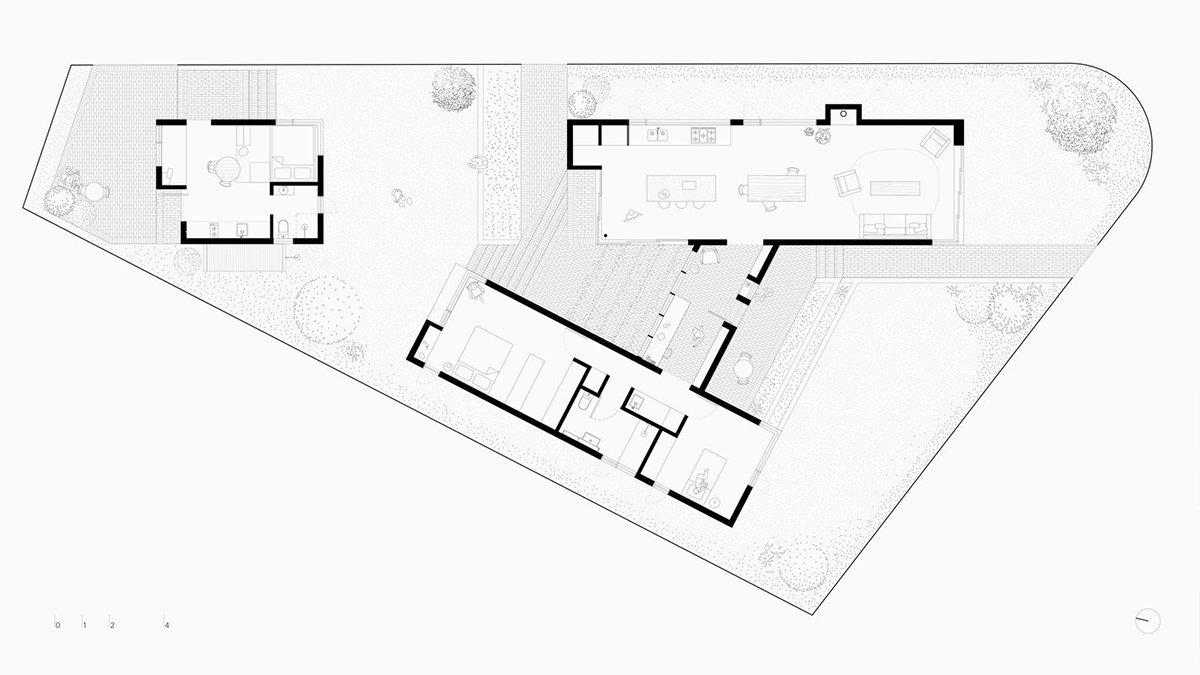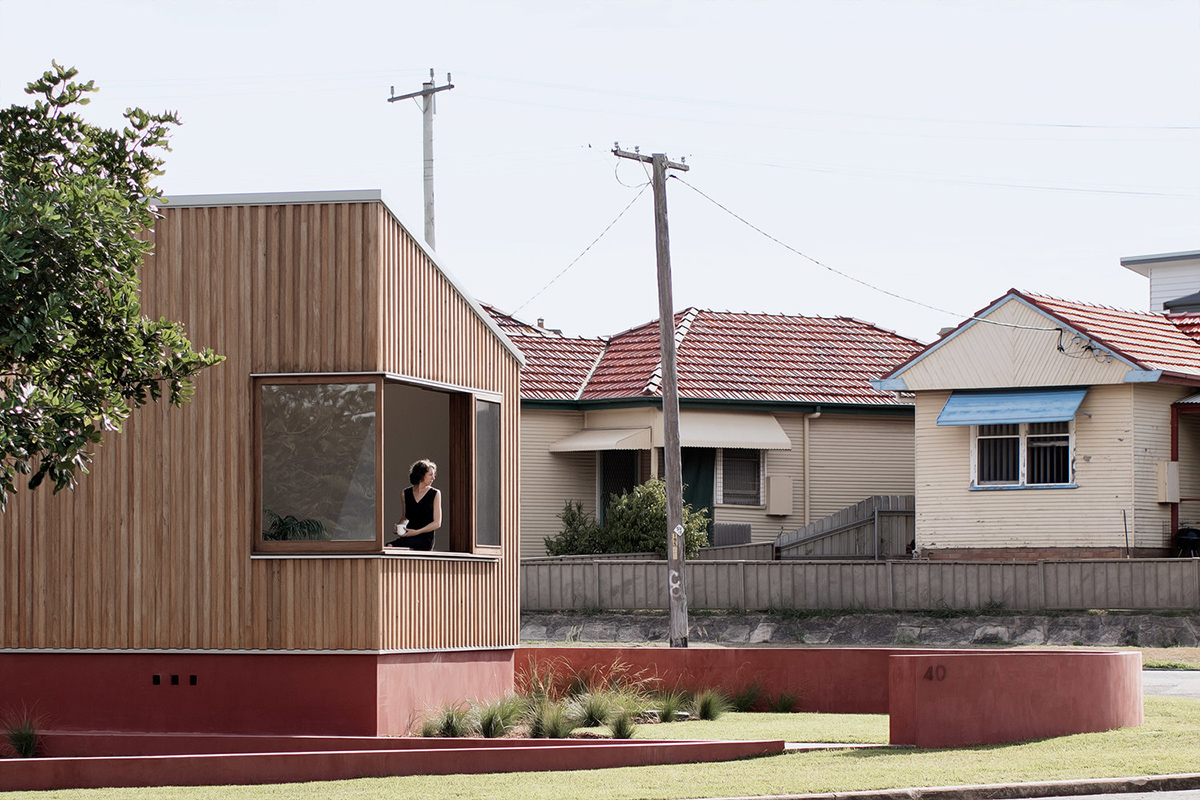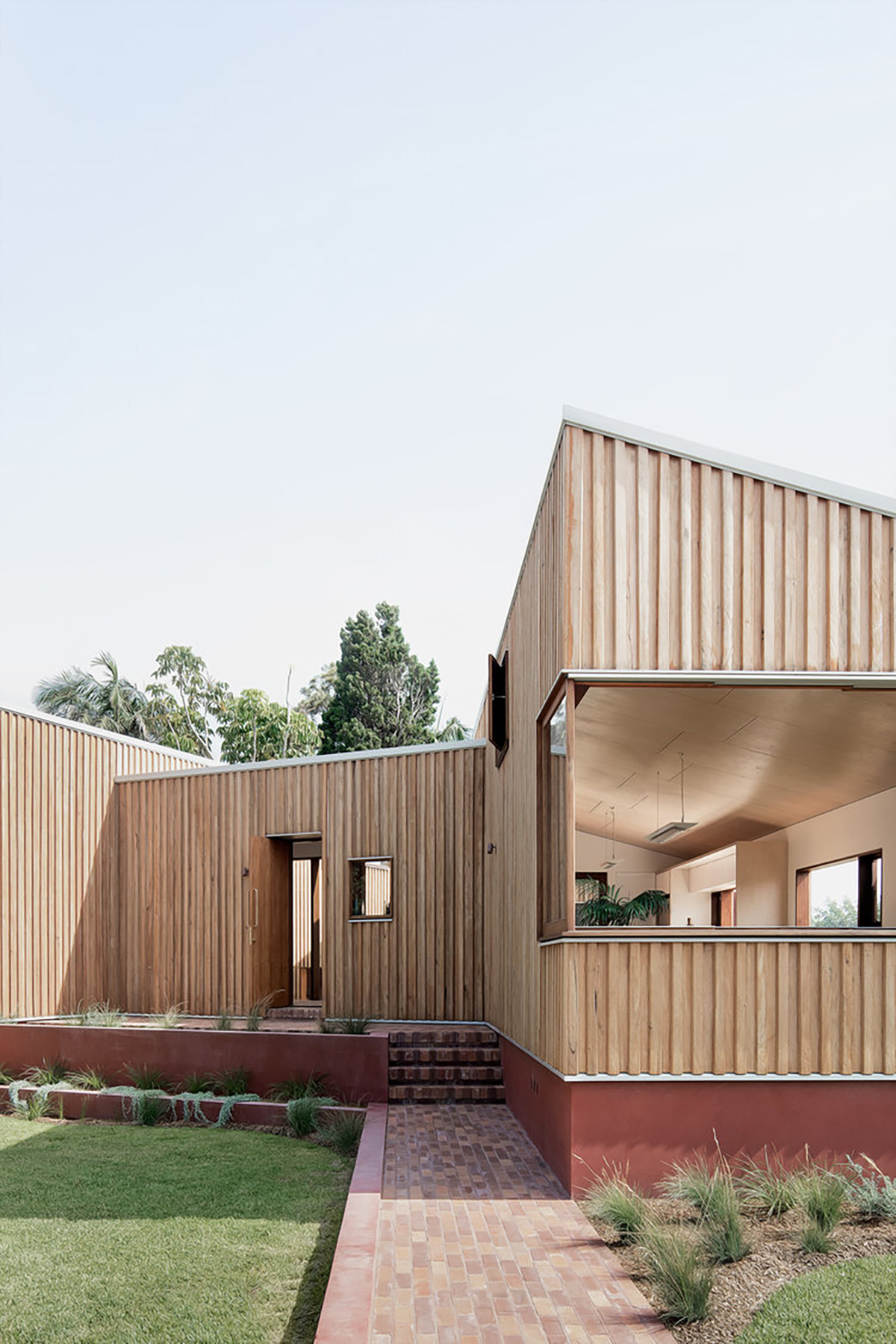 The house is built on a solid brick base elevated from flood plains. The challenge in flood control meant that the building had to be raised 1.5m above ground. The conventional response would have been to lift the house up onto stilts, however TRIAS opted for a solid brick base. This elevation creates a sense of permanence and is strong anchored despite being plagued by harsh coastal weather.
The Three Piece House maximises the full extent of its site and whilst doing so also encourages life to take place within, between and beyond its walls. With has been acheived through wandering courtyards and gardens.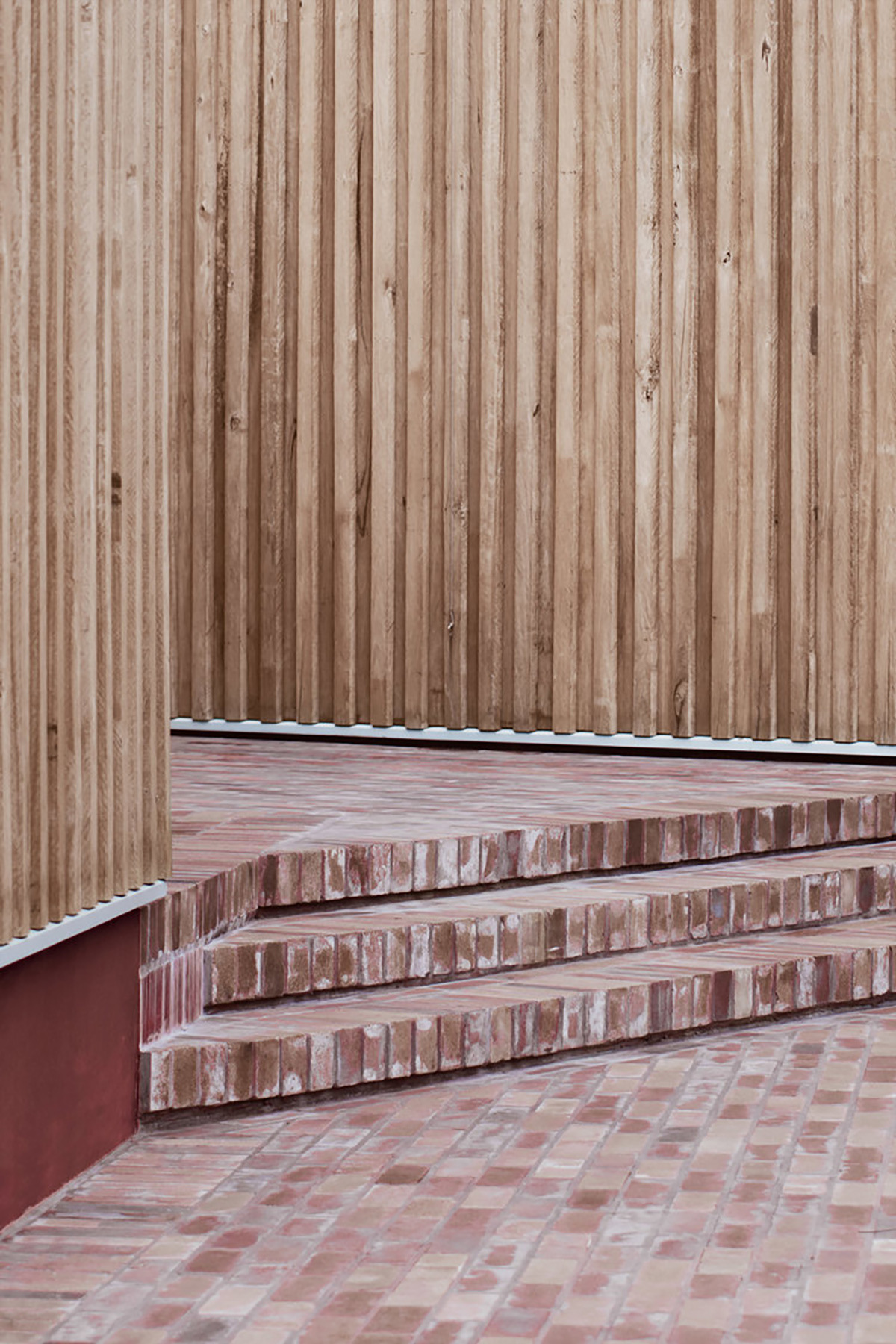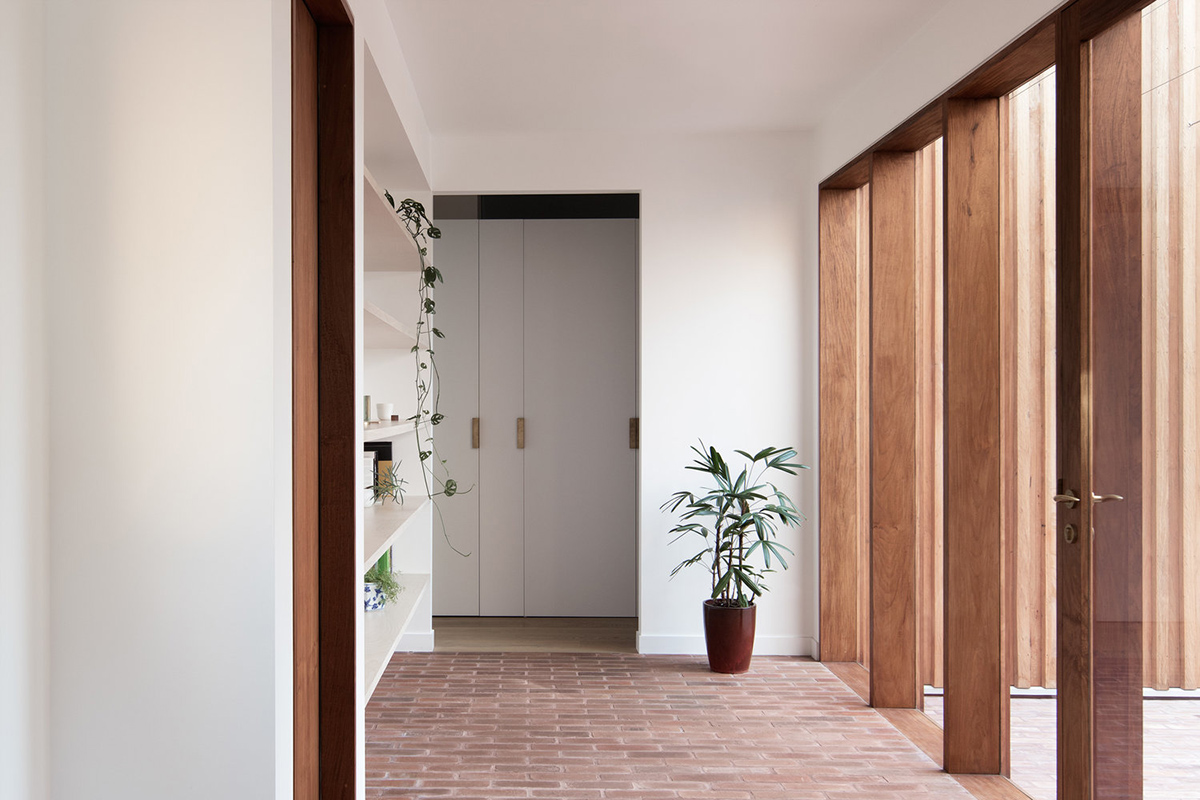 When you move into the interiors you it is simple yet dynamic in nature. The main house is composed of two pavilions – one for living and one for sleeping. A reading corridor, which bridges between, faces out to the garden and, in winter, is bathed in northern sun. TRIAS chose to continue the brick paving throughout the space in order to unify the inside and out.
The studio sits as discretely in the garden and provides accommodation for visiting friends, family and guests.
There is a compact footprint that is balanced by generous ceilings and carefully cropped openings. Walking around the house, these spaces reveal themselves slowly. TRIAs have identified the two main courtyards as "having distinctive characters: one is extroverted and public, the other introverted and private."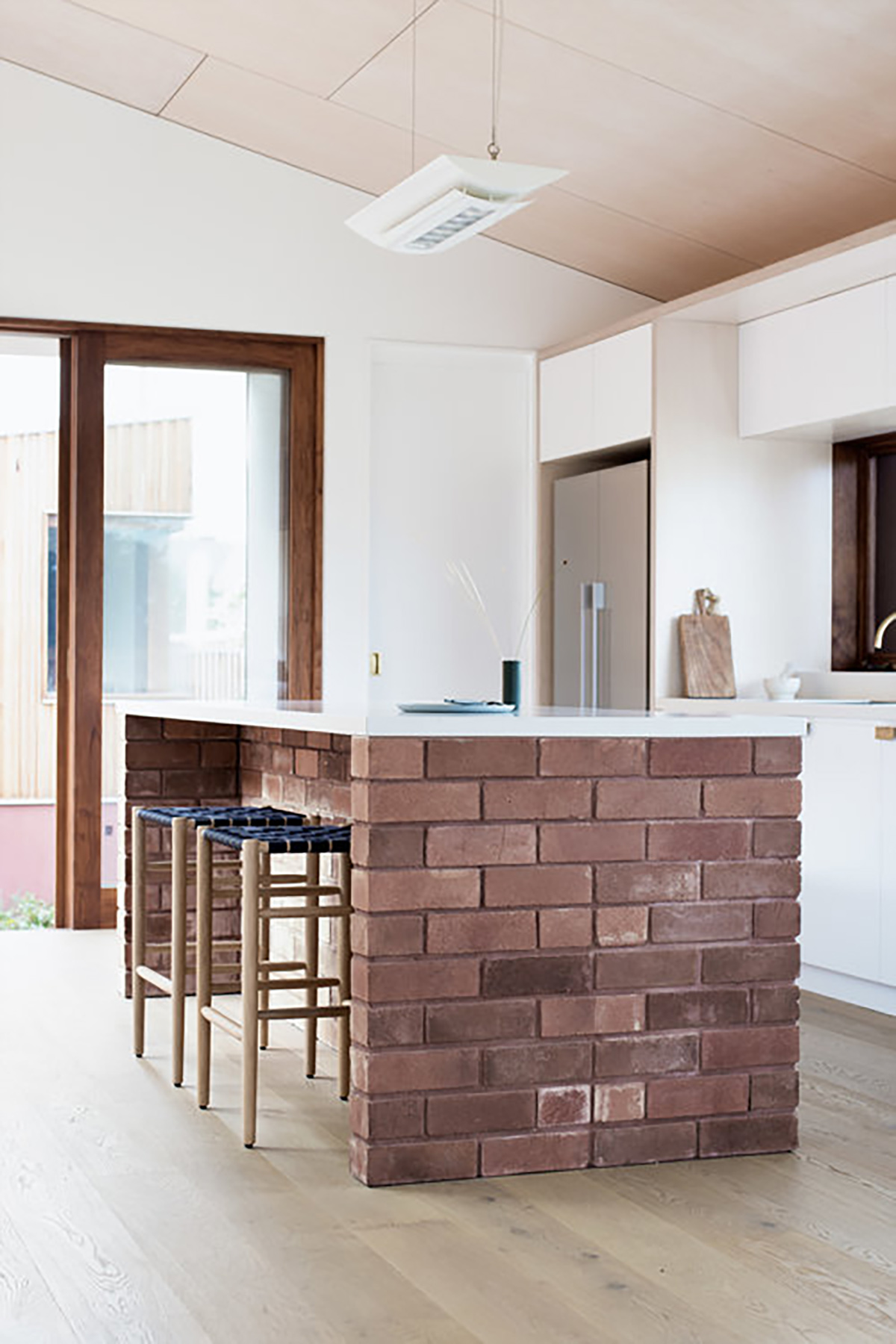 The chose of materials was paramount given its close proximity to rough coastal weather and all materials were selected for their robust and resilient nature. The skillion forms are clad in a radially-sawn Silvertop Ash, which will grey over time. This resource-conscious product uses felled timber as efficiently as possible, minimising wastage and celebrating the timber's rough grain.
The platform has been built from recycled bricks that were sourced on-site. These were repurposed from the old house, a dilapidated 1940's bungalow that TRIAS dismantled with their client.
"This approach is both inherently sustainable, and an act of storytelling: the new home sits upon the bones of the building before it. Philosophically, the gesture speaks of use and re-use; poetry and memory." TRIAs architecture.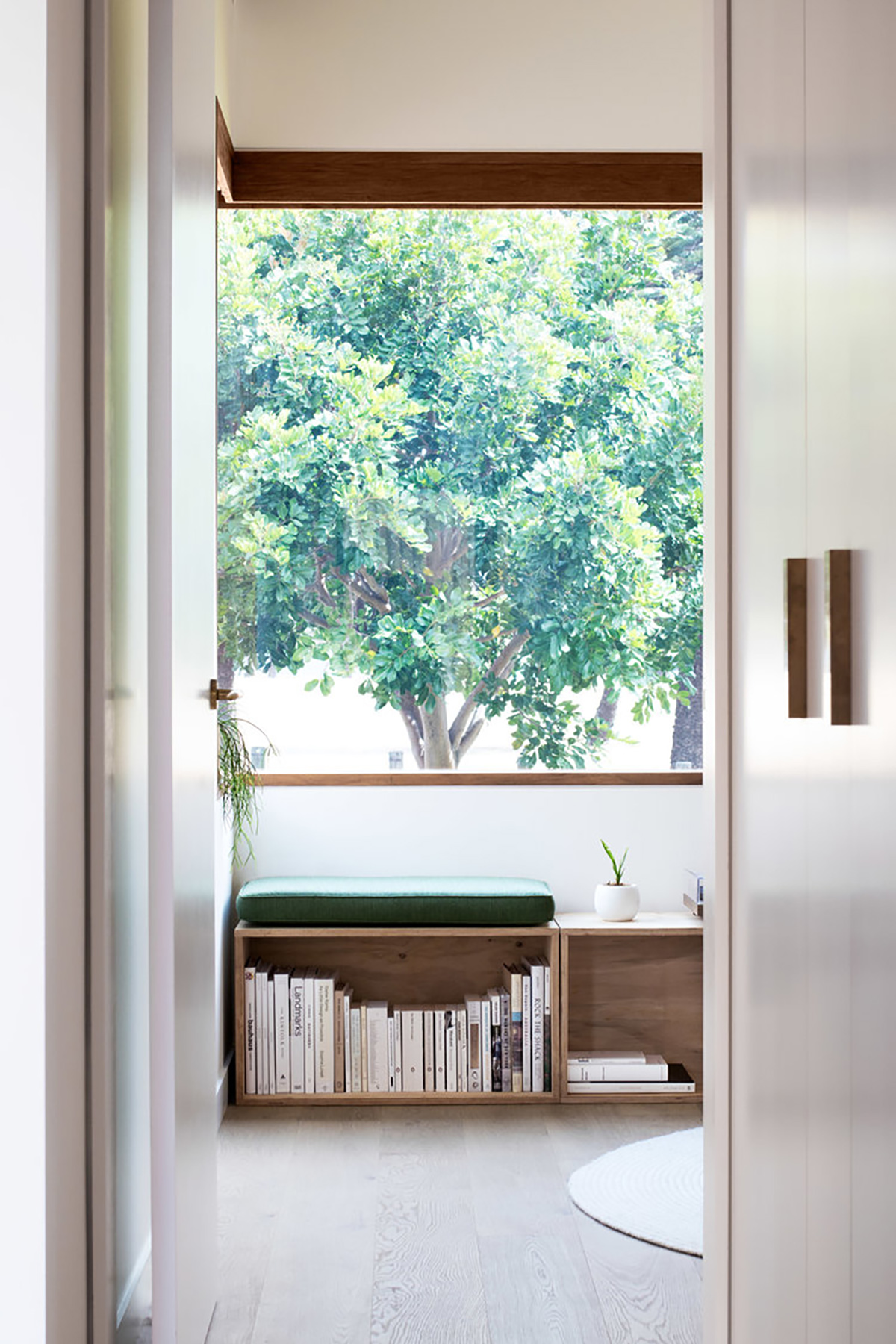 The Three Piece House, is definitely a living testament to meet the dynamic demands of everyday life and a clever design response to its surroudings.
A very big congratulations to TRIAS for their 3 nominations in the 2018 Houses Awards. The winners will be announced on July 27th in Sydney. The winners will be announced on July 27th in Sydney. I'll be there waving the Hunting for George flag and will share the winners with you all very soon! Until then, here's a look at some of the other finalists.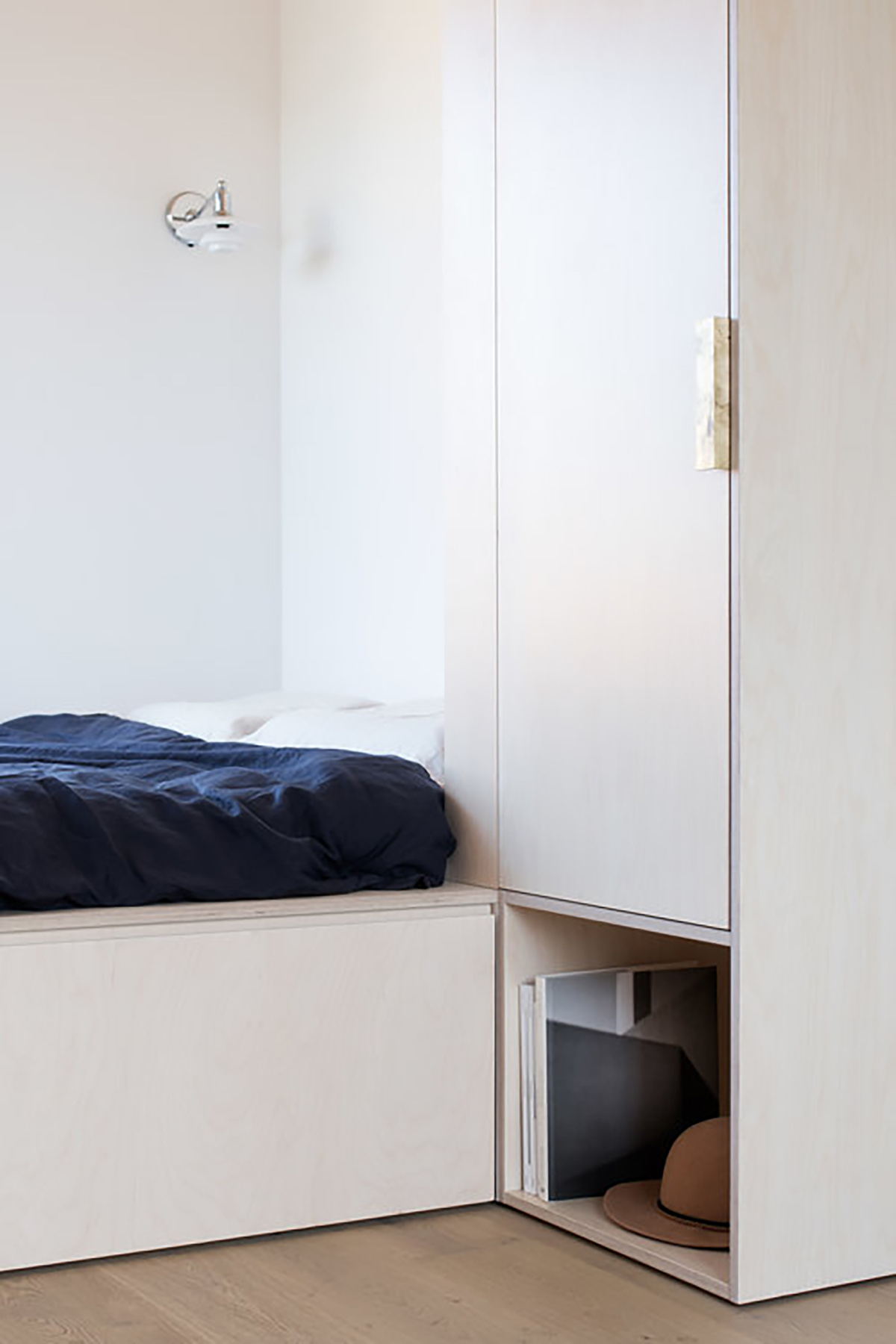 Build by GTS Constructions, Photography by Benjamin Hosking.