Calling all mid-century modernism lovers, this one's for you! Located in Sydney's Northern Beaches, D+K House designed by Buck and Simple is an alterations and additions project that aims to maximise efficiency with a modern arrangement and build up on the structure's environmental credentials. Guided by the client's love of gardening and a minimalist but tactile ethos, the design evolved to centre around a deep soil green roof, all while respecting the characteristics of the existing home.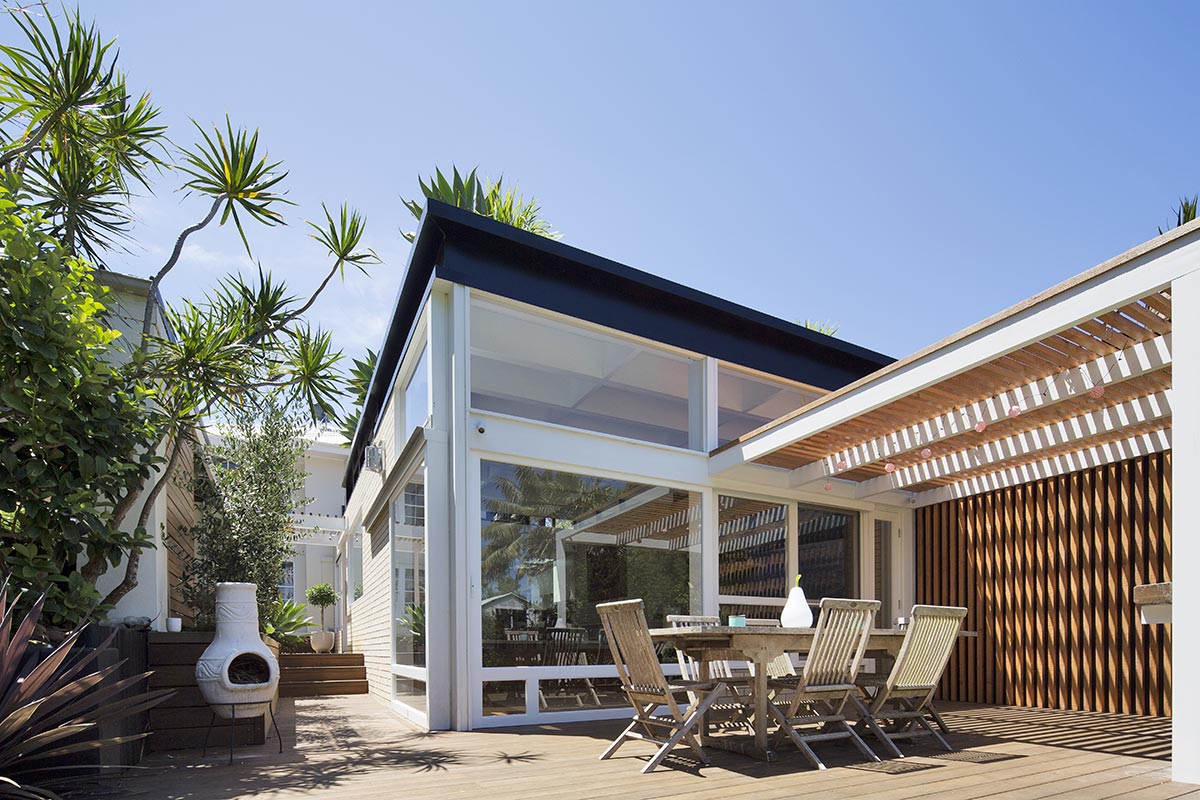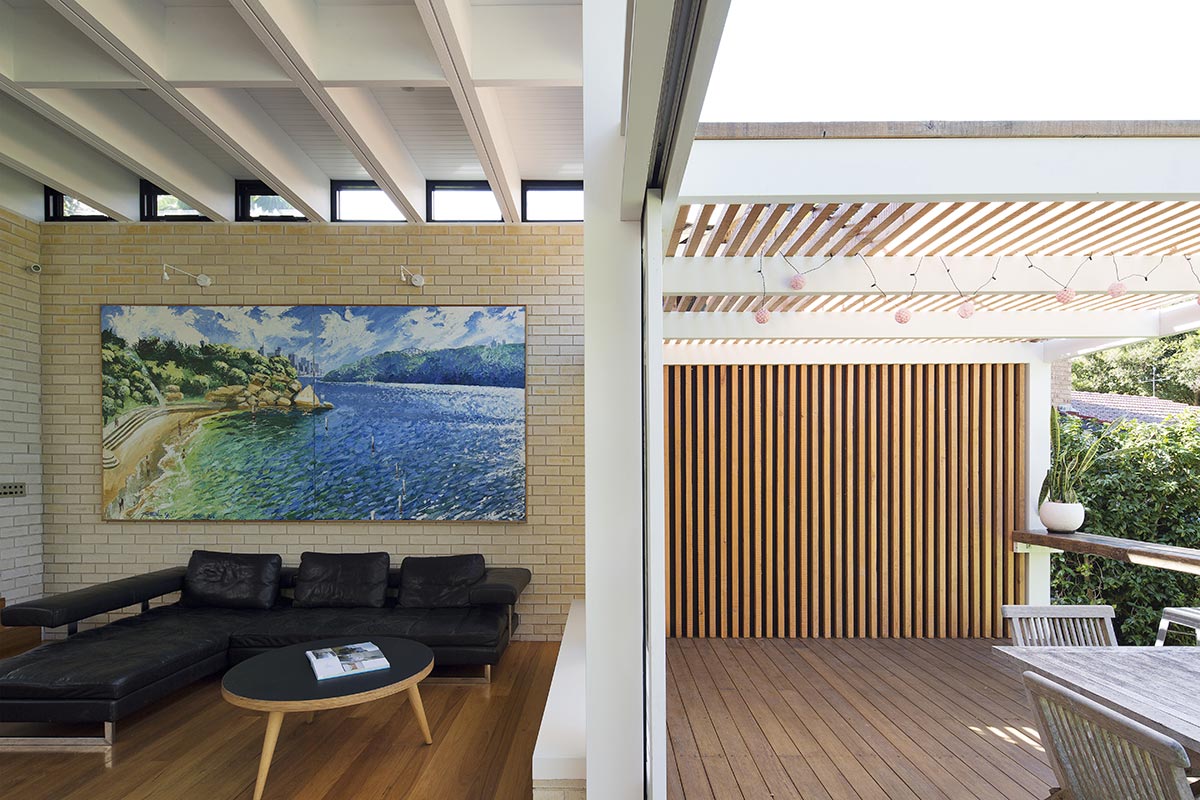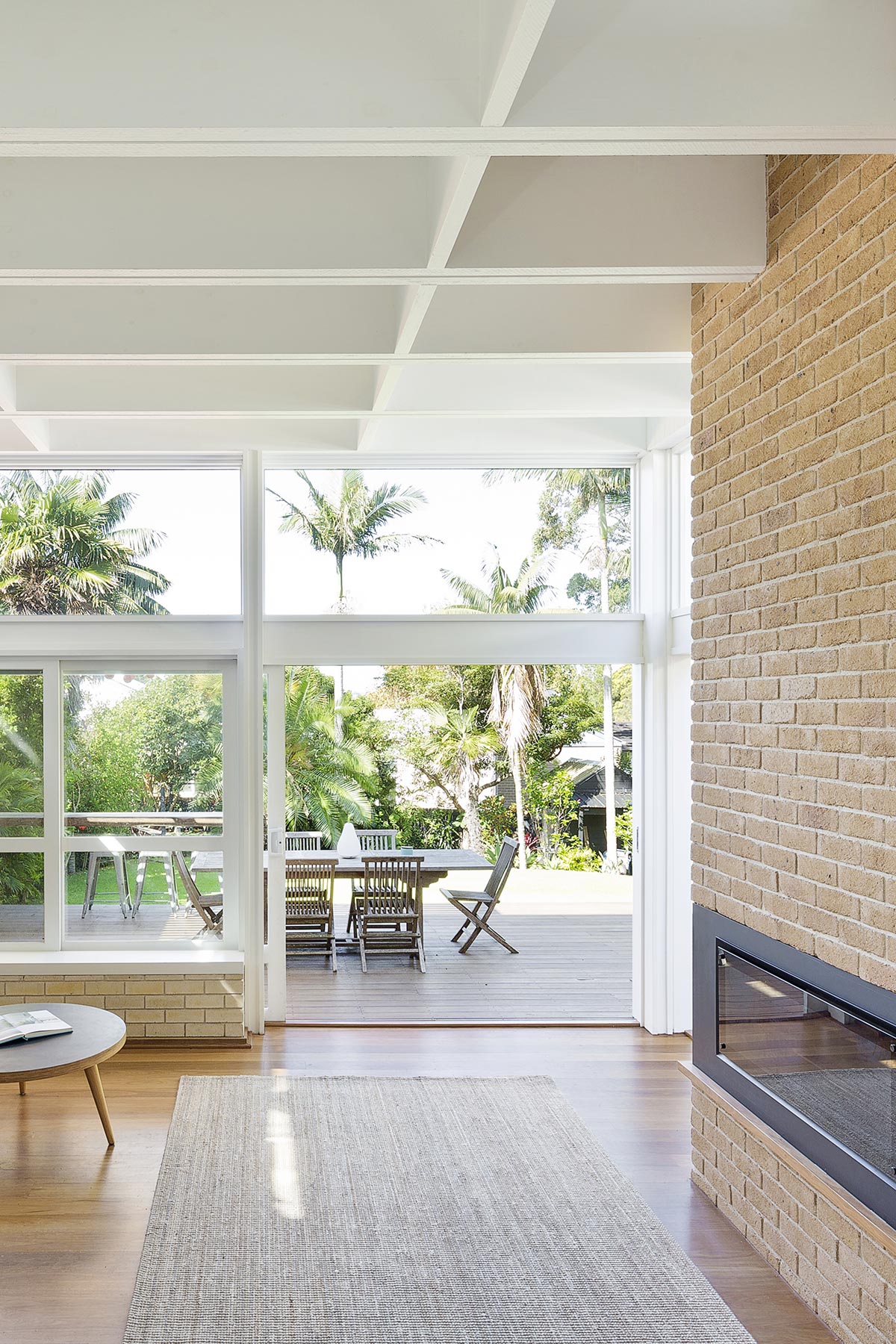 "The planning process involved relocating the living areas to the lower floor to create greater connectivity to the generous rear yard, and reconfiguring the private spaces upstairs to take advantage of views through the newly created green roof in the foreground. Lightly coloured, textured brickwork is used both internally and externally to define the new volume, while a timber coffered ceiling vaults over." – Buck and Simple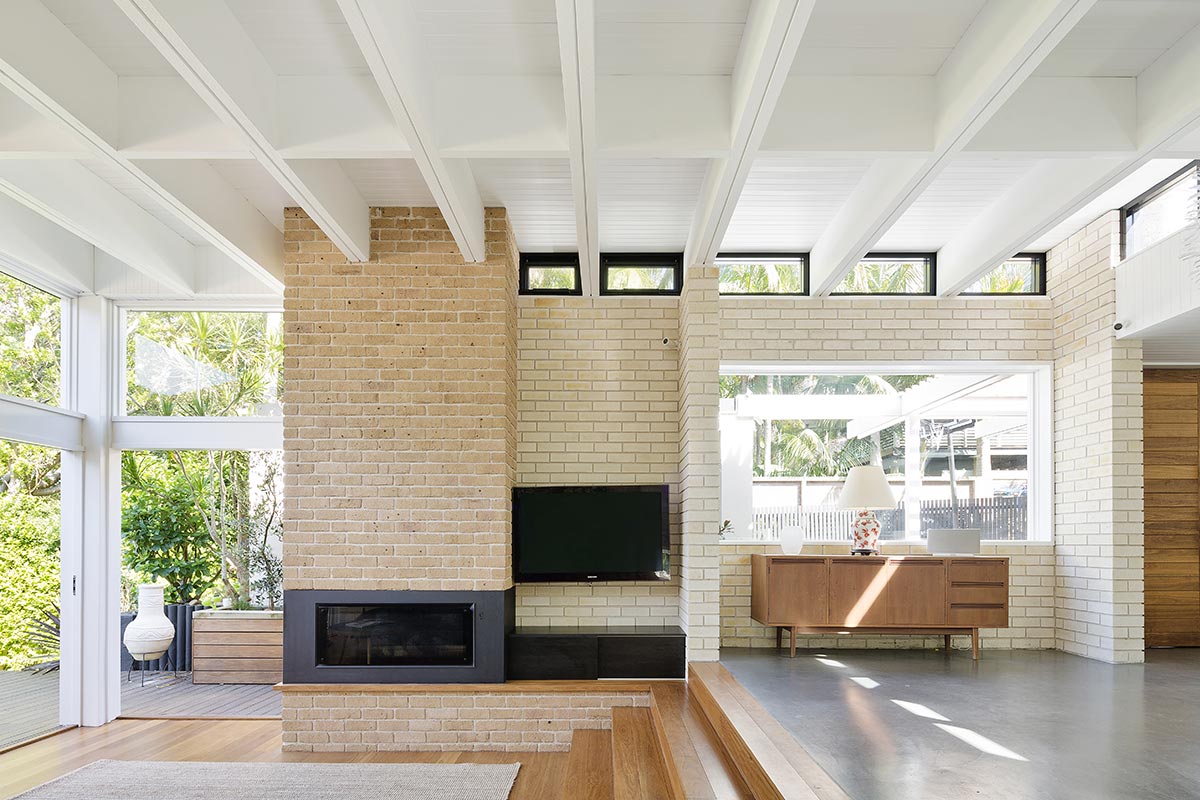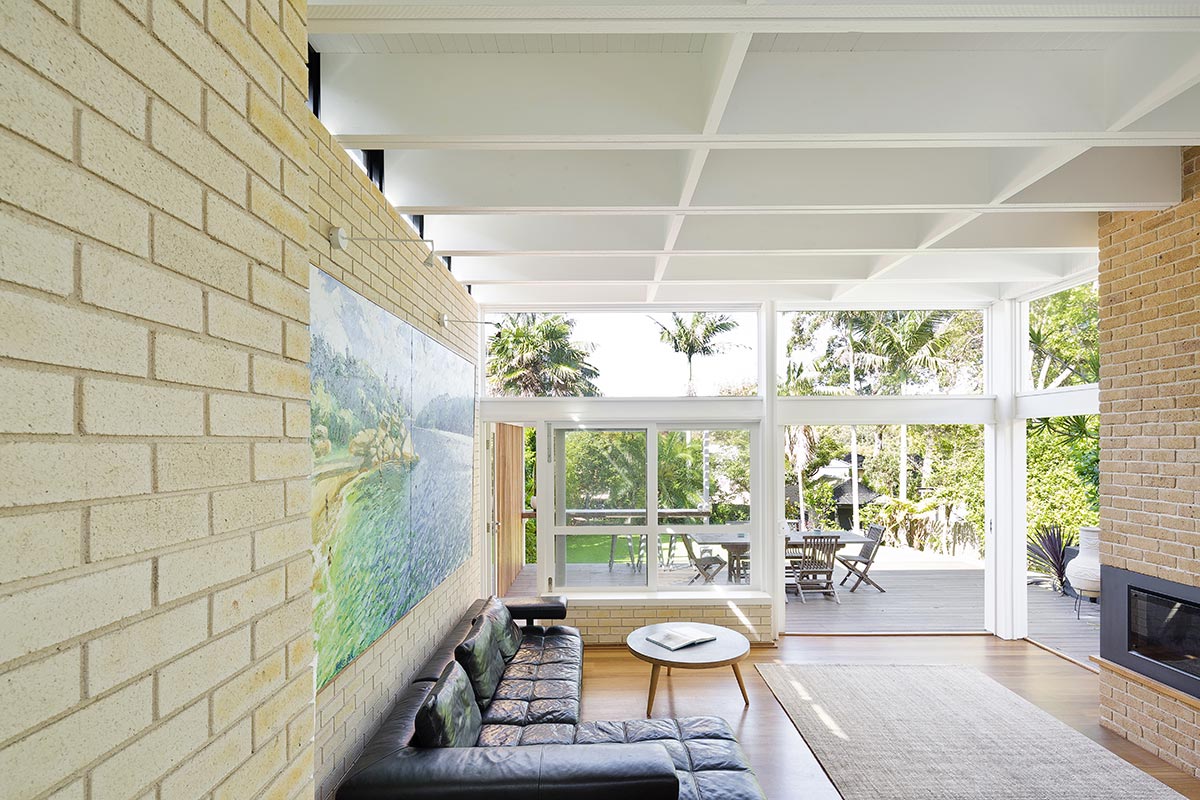 The house opens with a predominantly bright interior that flawlessly links the walls to the ceiling, allowing more light to flood the entire space in addition to the natural light from the glass panels that open up to the outdoors. The interior has been sewn up with all the alterations and additions, using the perfect contrasts of dark and light-coloured materials which adds to the simplicity and carefree ambience of the house.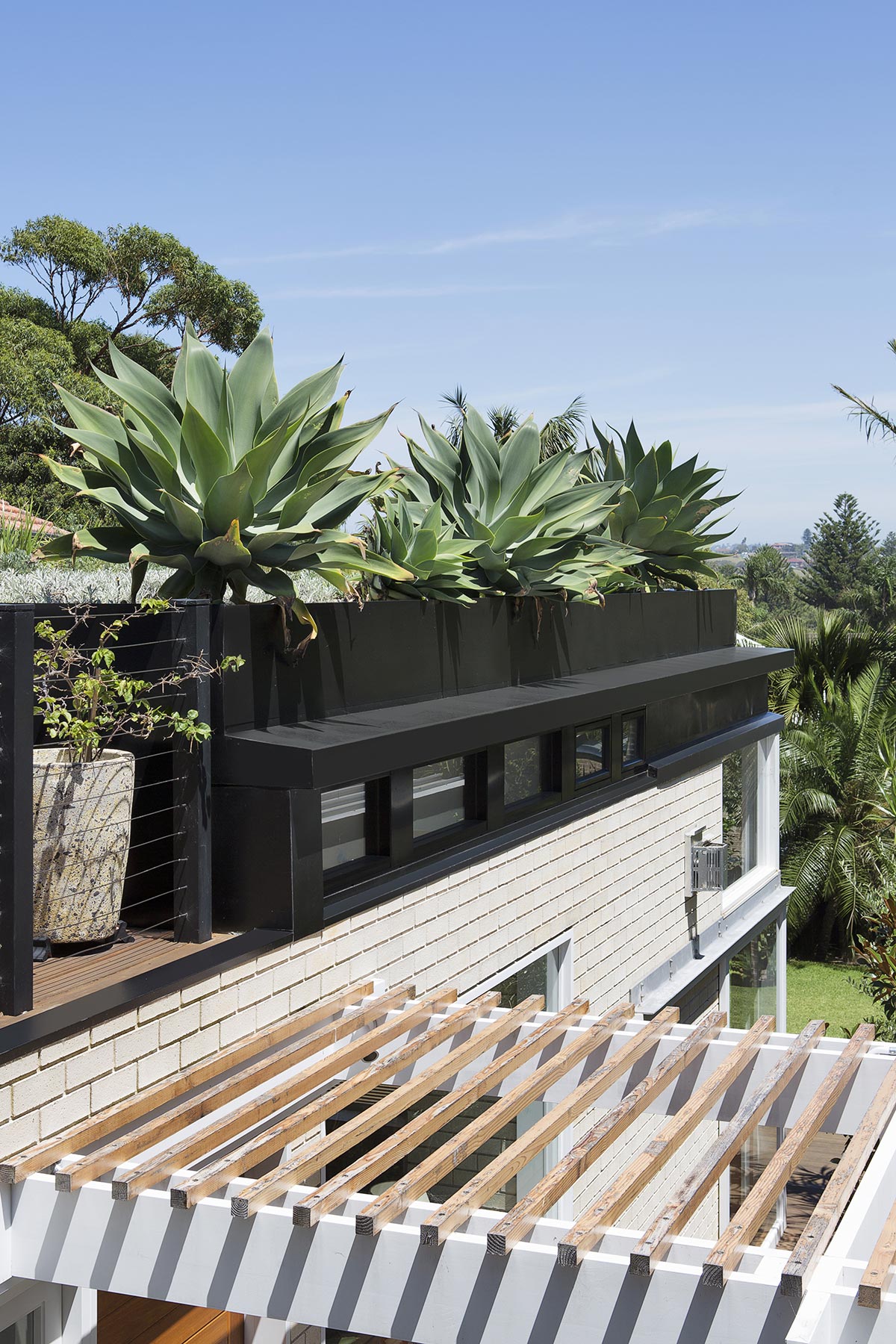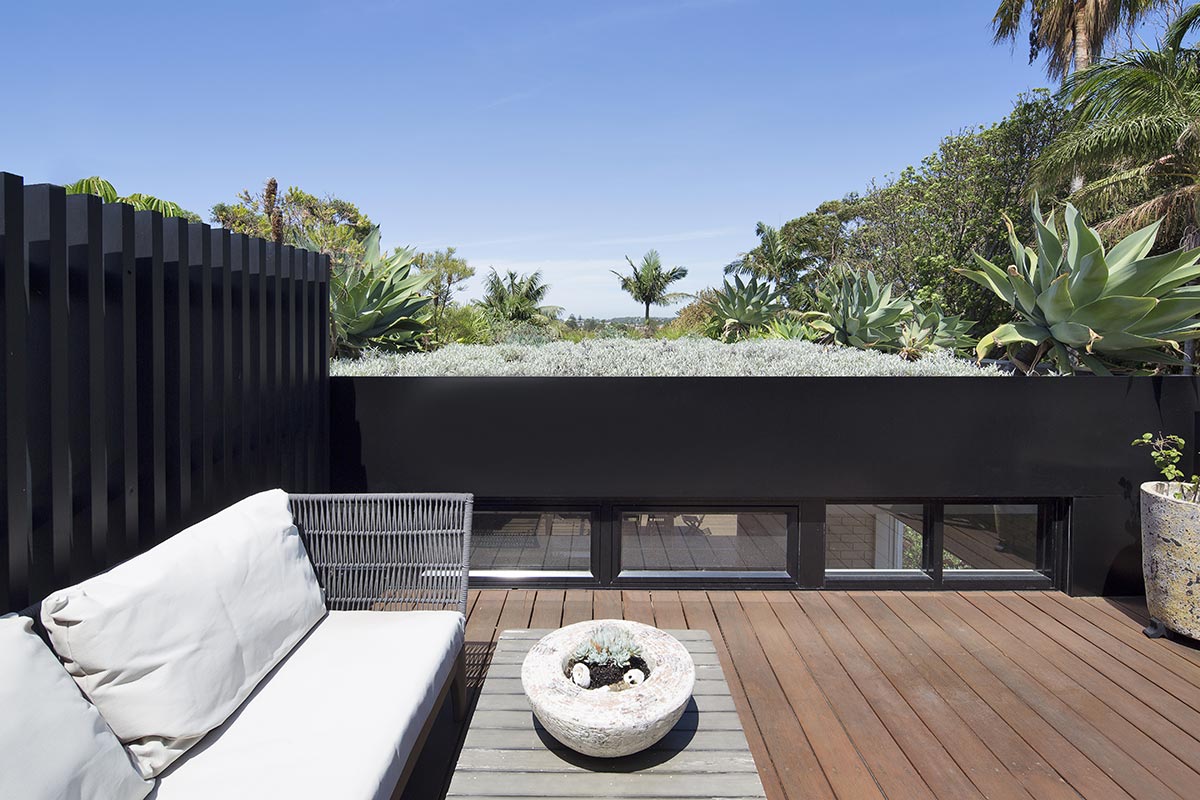 "Construction focused on traditional building techniques intertwined with contemporary detailing, combining double brick cavity walls with generous sized custom timber-framed glazing. The green roof is structurally supported by an exposed, white, coffered timber ceiling, that provides articulation and a play of light when viewed from the living areas below. The house is allowed to breathe and take advantage of the favourable climate through a combination of the green roof's dense thermal mass shielding the interiors from heat gain, and high level operable windows generating ample cross ventilation." – Buck and Simple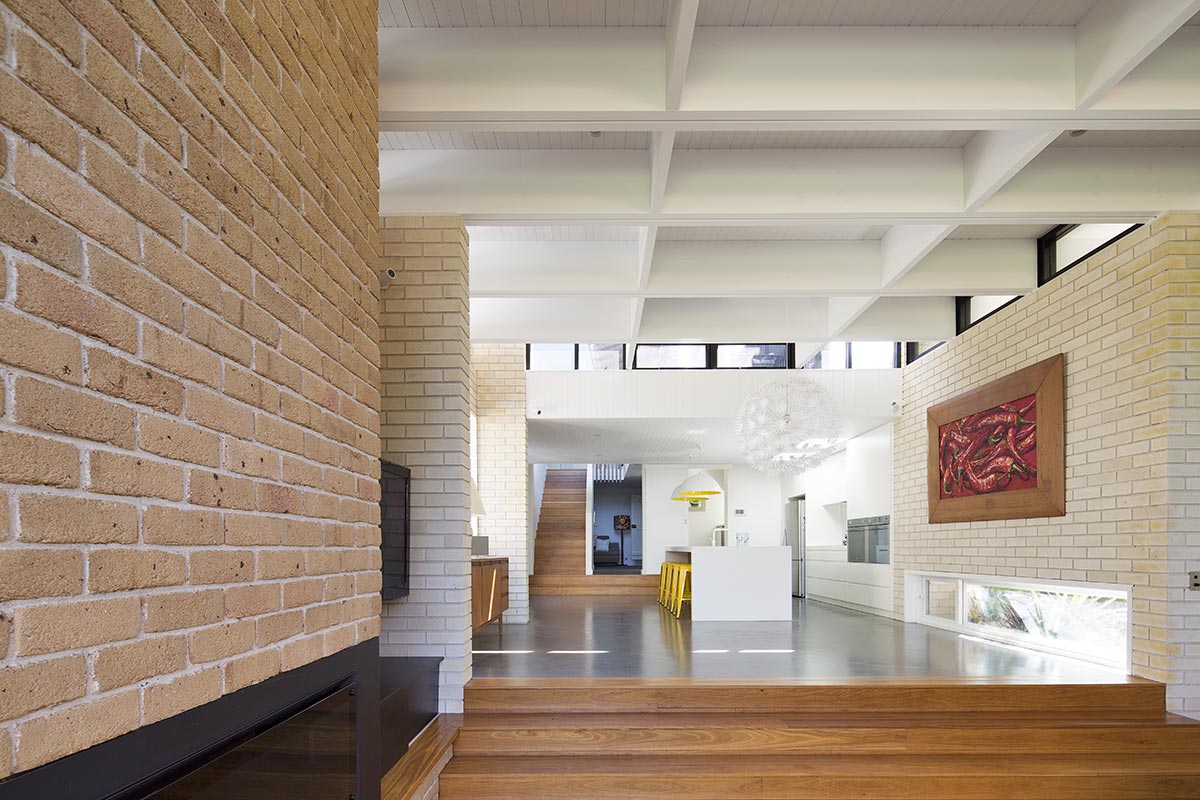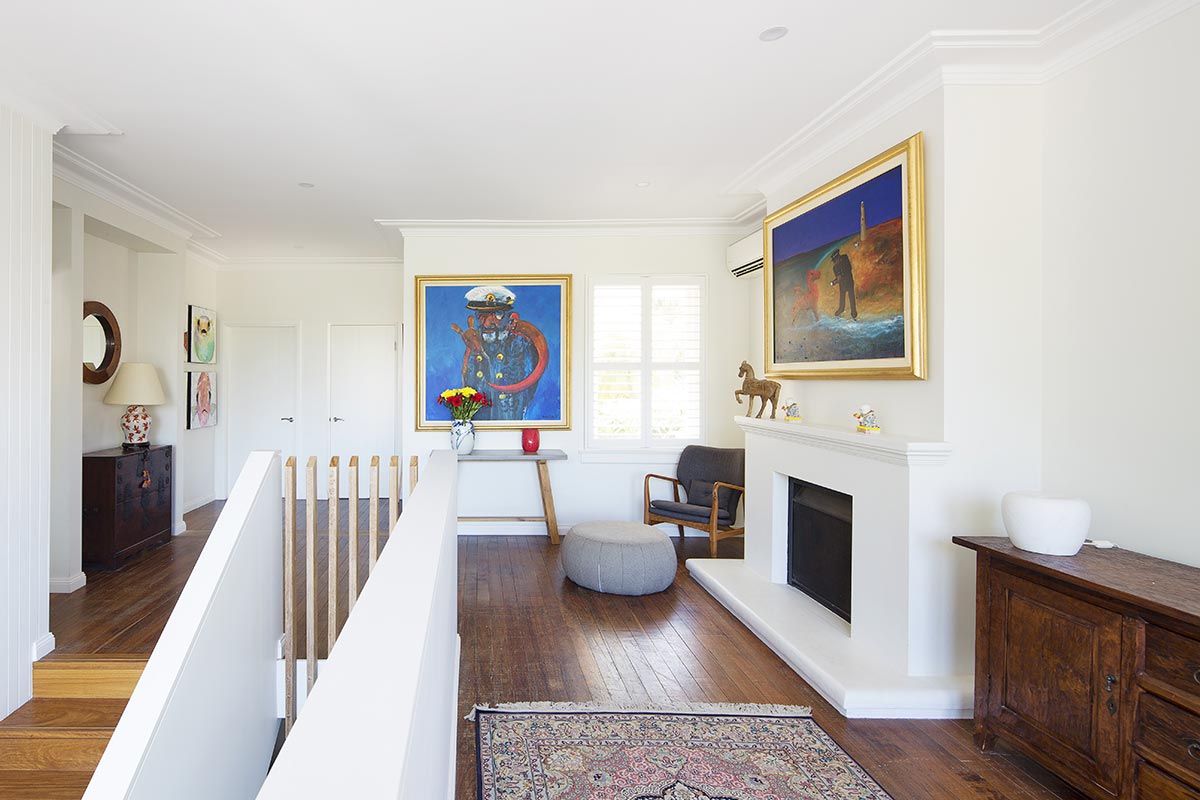 Two thumbs up to Buck and Simple for giving this mid-century modern gem a contemporary reboot. A perfect example of a substantial renovation that respects the old character and charm of the existing home, while at the same time allowing it to be connected to the natural environment on an intimate scale.
Project: D+K House
Architect: Buck and Simple
Location: Mona Vale, New South Wales
Type: Alterations & Additions
Photography: Simon Whitbread