Located on the eastern spur of Linden in the lower Blue Mountains, the L-House is a renovation of an existing home partially completed in 2003. Designed by Alexander Symes Architect, the idea was to transform the house into a thermally comfortable home for the client's family. The owner's initial plan was to maintain the two existing pavilions, one for guest accommodation and the other for ancillary spaces and create a new dwelling to the east until ASA proposed an alternative. Let's take a closer look…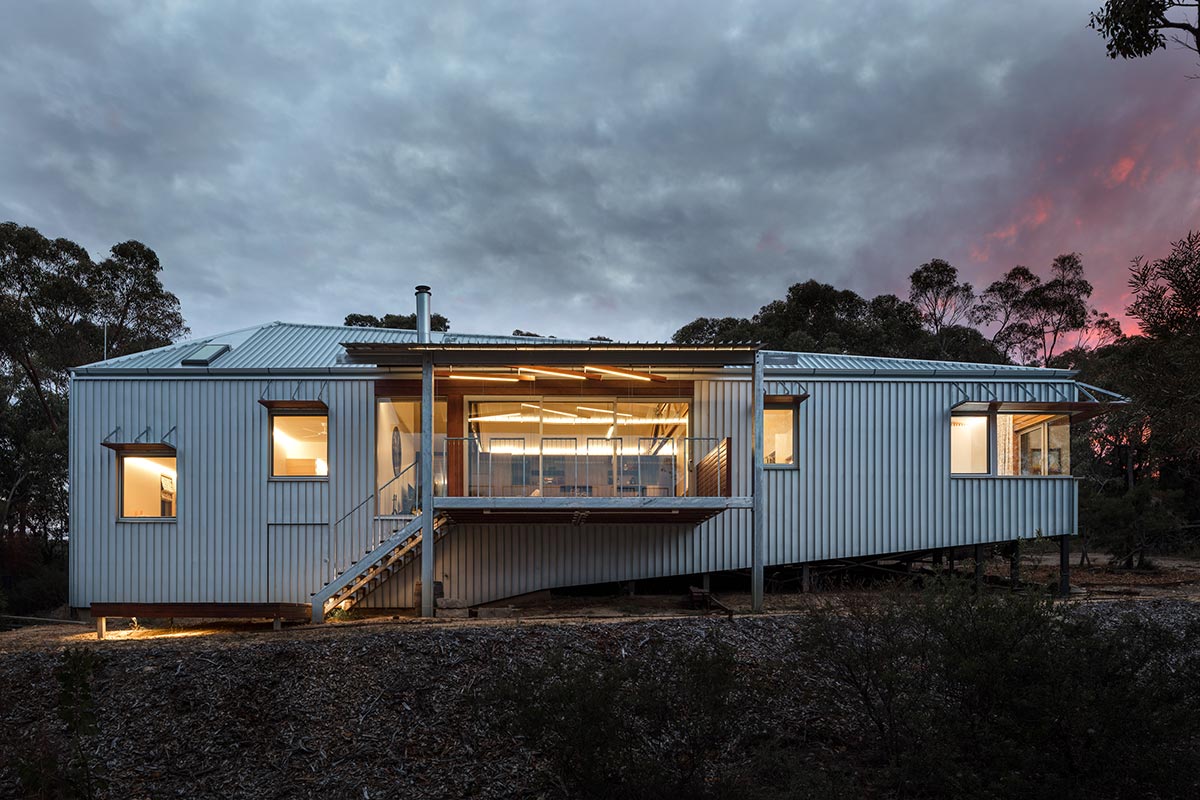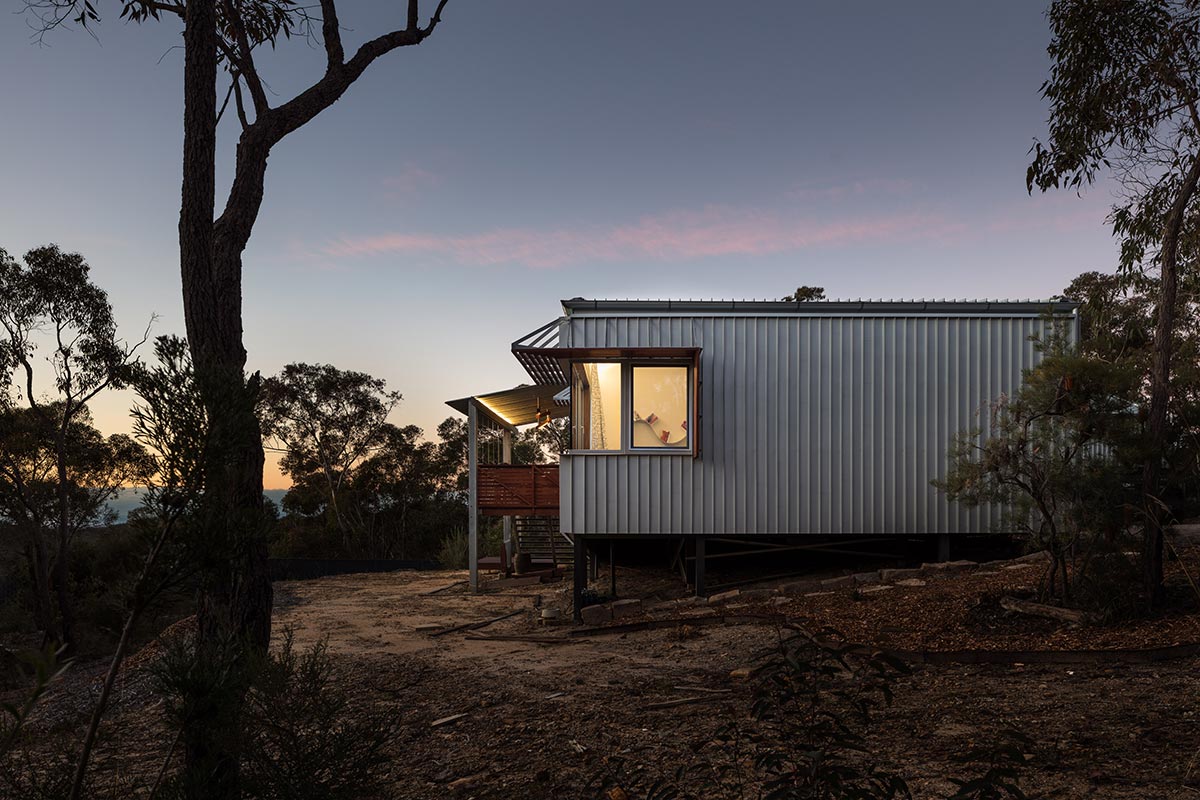 ASA proposed an alternate way of thinking about the site with the main principles of respecting the bushland at the core and re-using as much of the existing built form, services and structure as possible to reduce waste and manage costs. From this re-interpretation of the existing "L-House" was created: re-using the north-eastern pavilion for the parents, flowing to a new central family link, which would navigate the level changes in the landscape to connect with the existing east-west pavilion, housing the children's area, an office and ancillary spaces. This consolidation of the built form created a single eastern elevation where the sweeping views to the city skyline could be appreciated from multiple living spaces.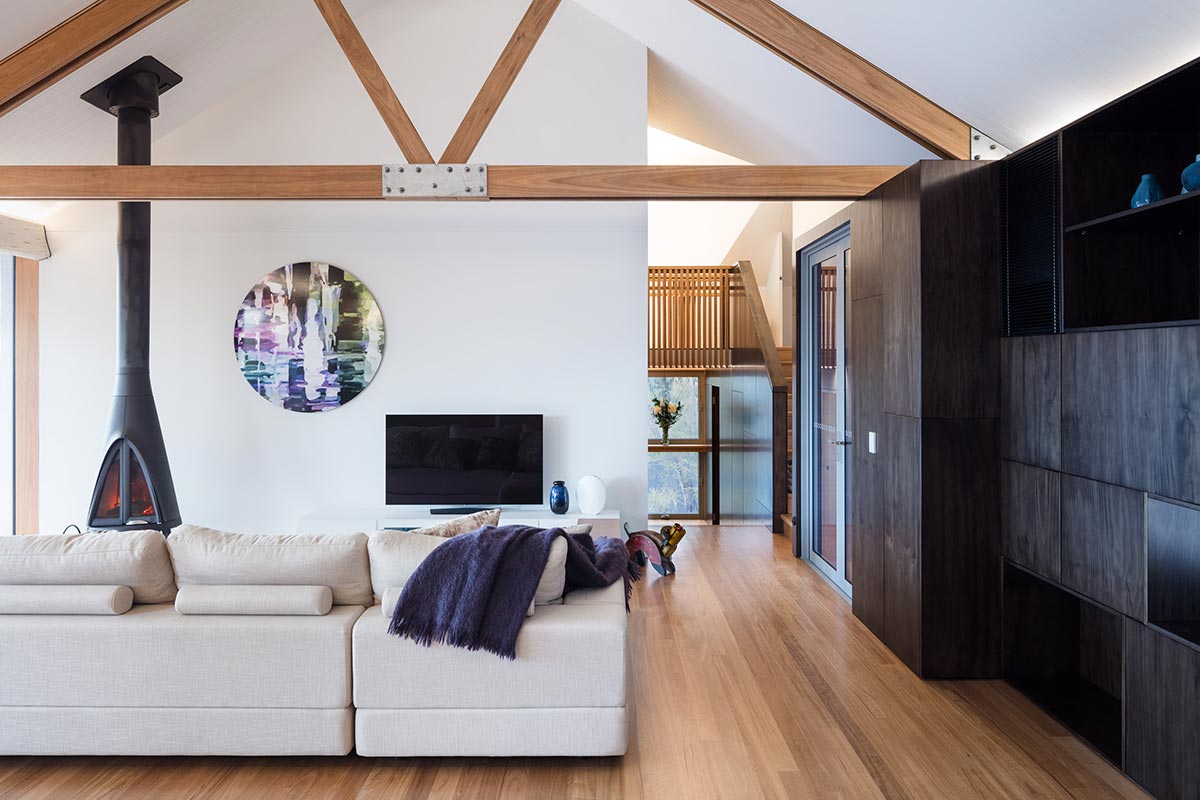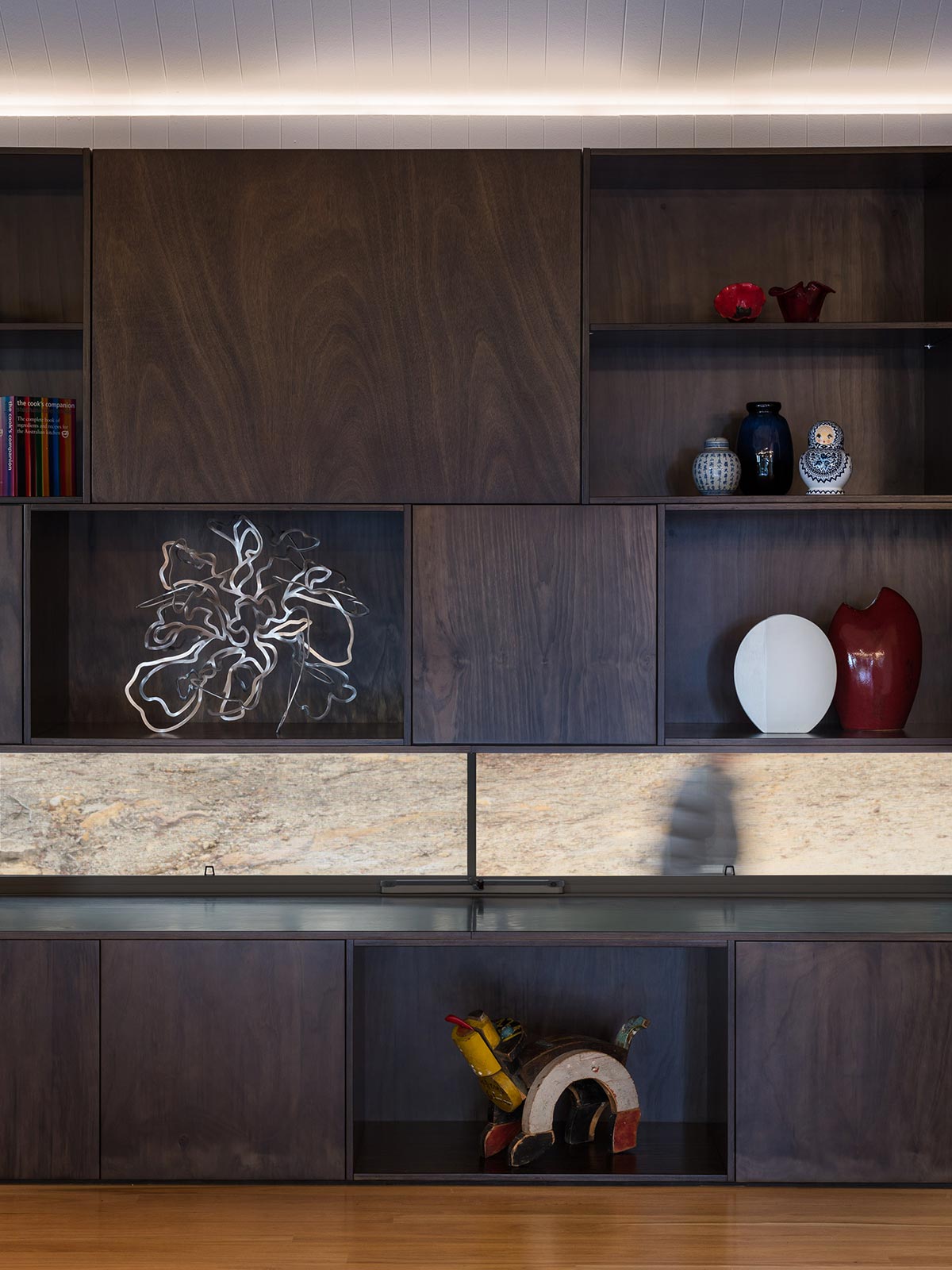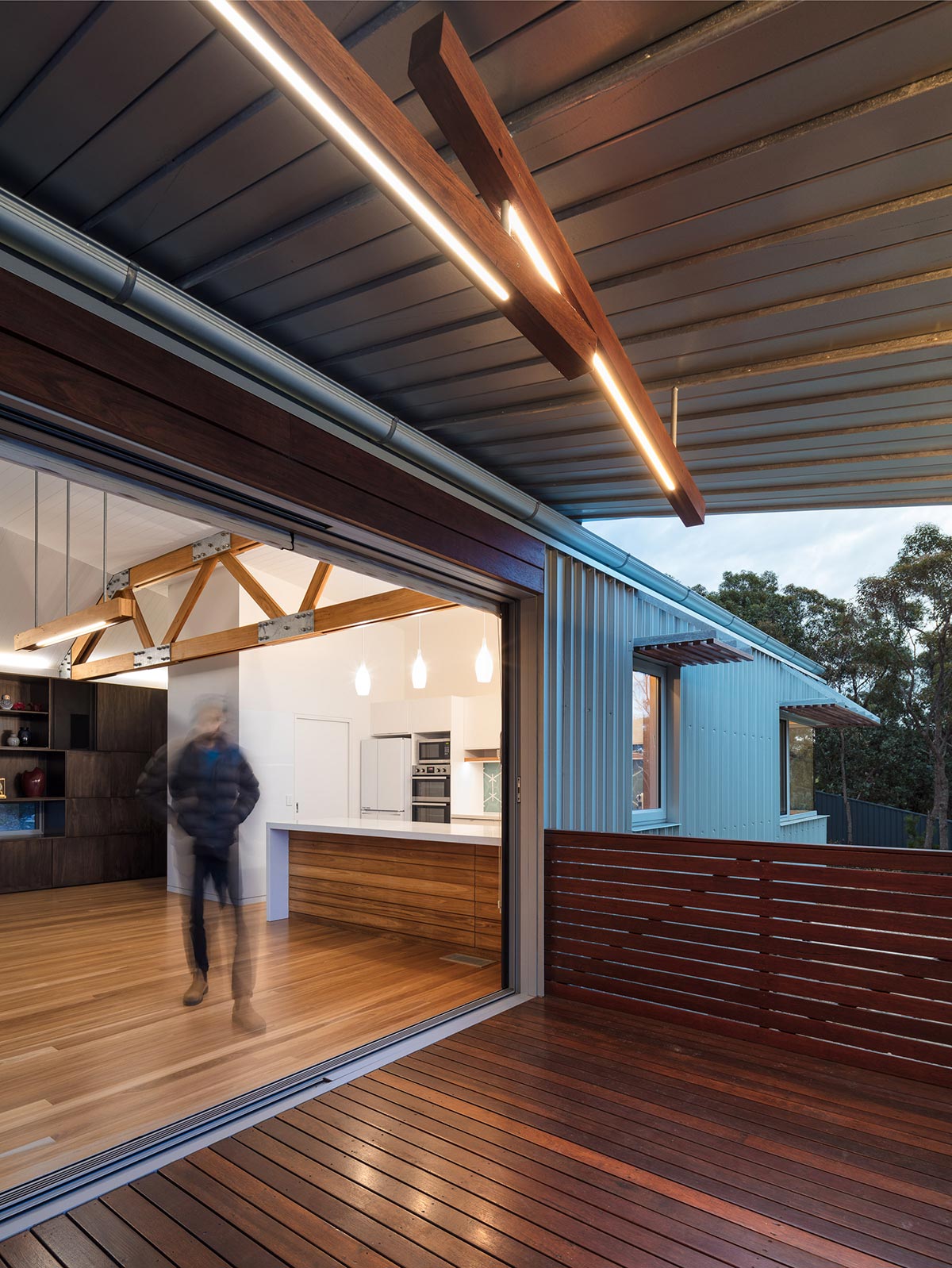 To express appreciation and acknowledge the beauty of the natural bushland setting, the house formed a new western entry to the property. The chosen materials exude a sense of simplicity which provides a stark contrast to the bushland, with the zincalume shimmering on approach, reflecting the colours of the day. Aside from lending character to the home and softening the moments of connection, the zincalume cladding also serves as fire protection to address the bushfire code. Inside the home, a contemporary mix of timber elements and a homely colour palette allows the house to perfectly resonate with its surroundings.
For an alteration and addition, L-House achieves a solid NATHERS rating of 7.6 stars, well exceeding the 4 stars required in the 2014 s96 approval. Many initiatives have been undertaken to ensure L-House provides a high performance thermal envelope for its residents to cope with the extreme heat and cold of Linden, these include: stripping back the old pavilions and completely re-insulating, using thermally broken window frames and lowering the window to wall ratio. This means L-House has a lower peak demand which in turn reduces the overall residential demand on peak days, which Ausgrid estimates increases the size of their power stations by 147% and is a key initiative on moving to a greener grid.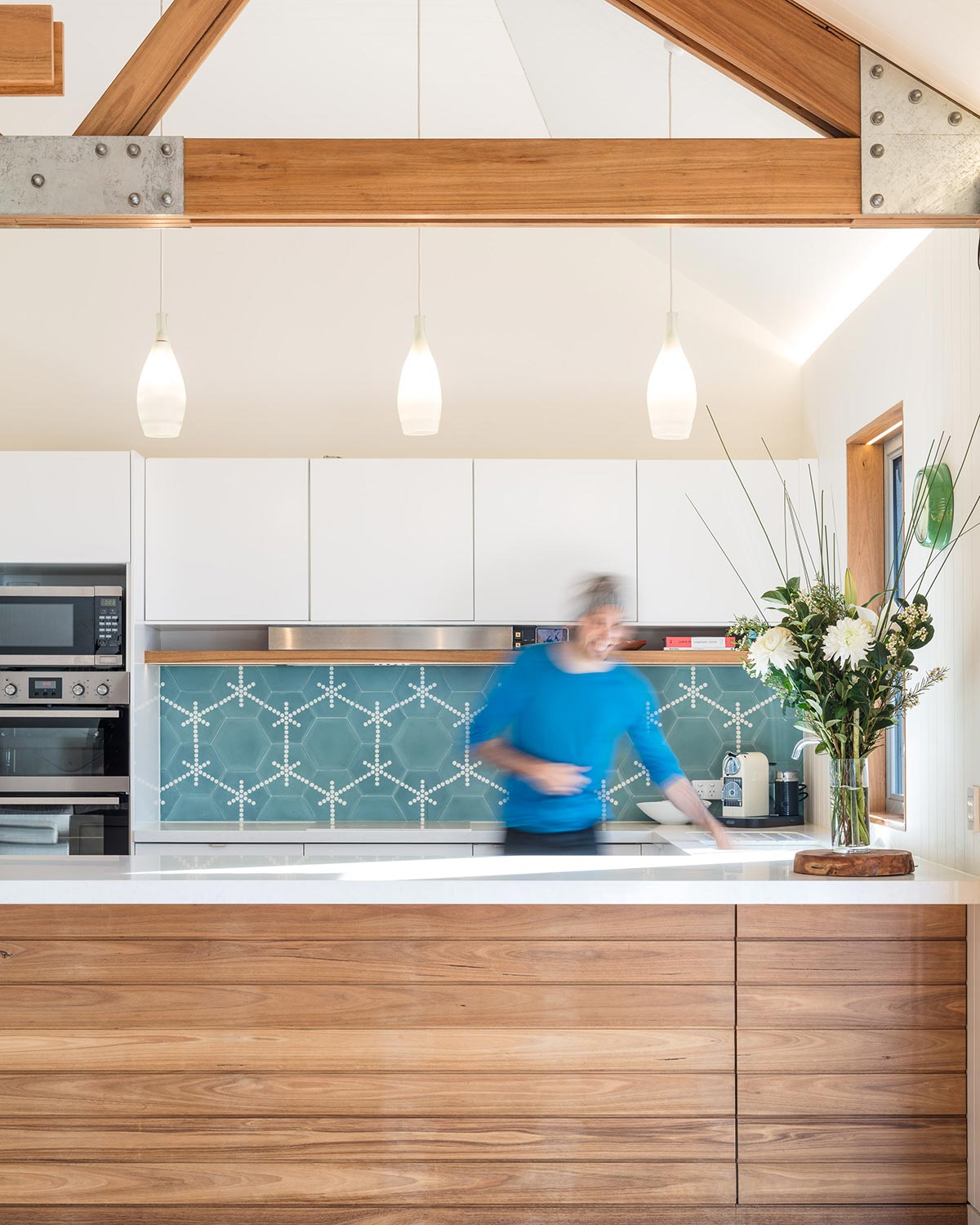 The design of the structure acknowledges the complexities of environmental protection, bushfire mitigation and the re-use of services and structure. This highly crafted home integrates a remarkable blend of contemporary design and sustainable living to create a one of a kind family home.
Project: L-House
Architect: Alexander Symes Architect
Location: Linden , Australia
Type: Renovation
Interior Stylist: Thornton & Blake
Builder: Blue Eco Homes
Photography: Barton Taylor