Set within a modestly sized site in Concord, Sydney, the Concrete House designed by Ian Bennett Design Studio is a low maintenance, contemporary four bedroom house for the client's family. It has been designed to showcase the owners' love for concrete and to provide more space and greater amenity for their family of four. Let's go have a look!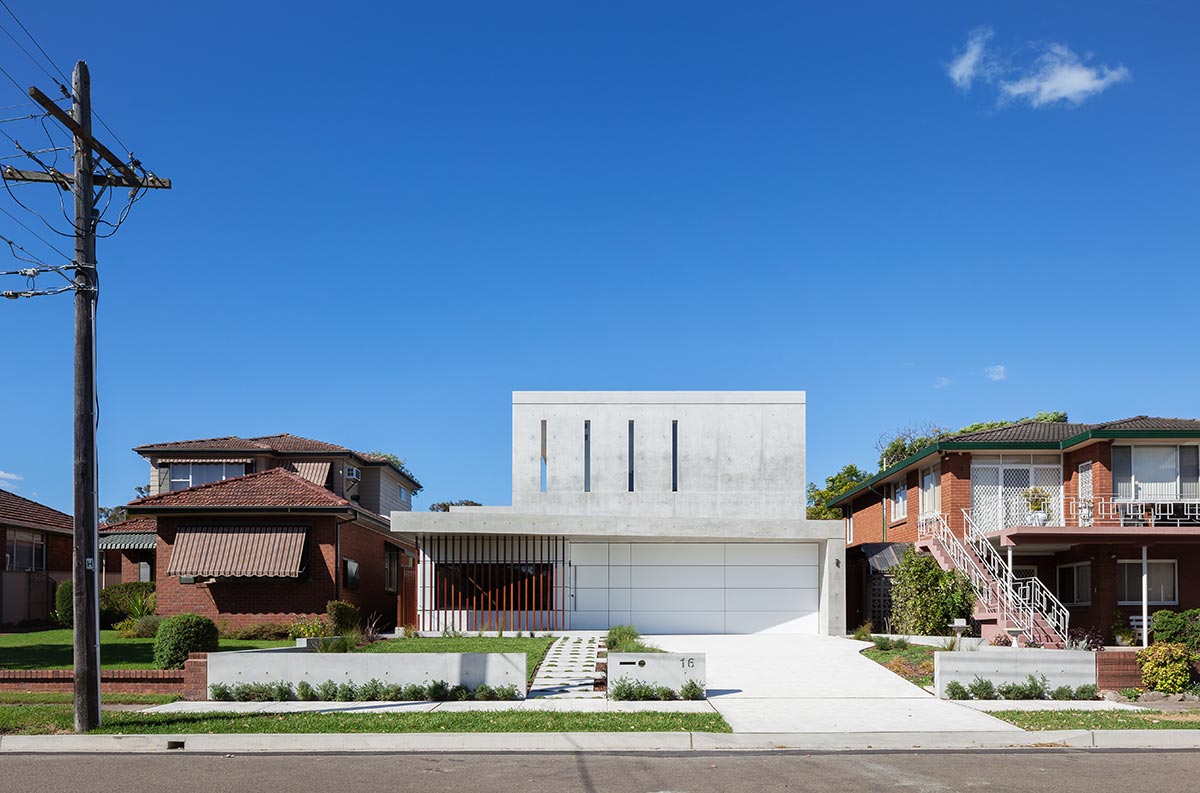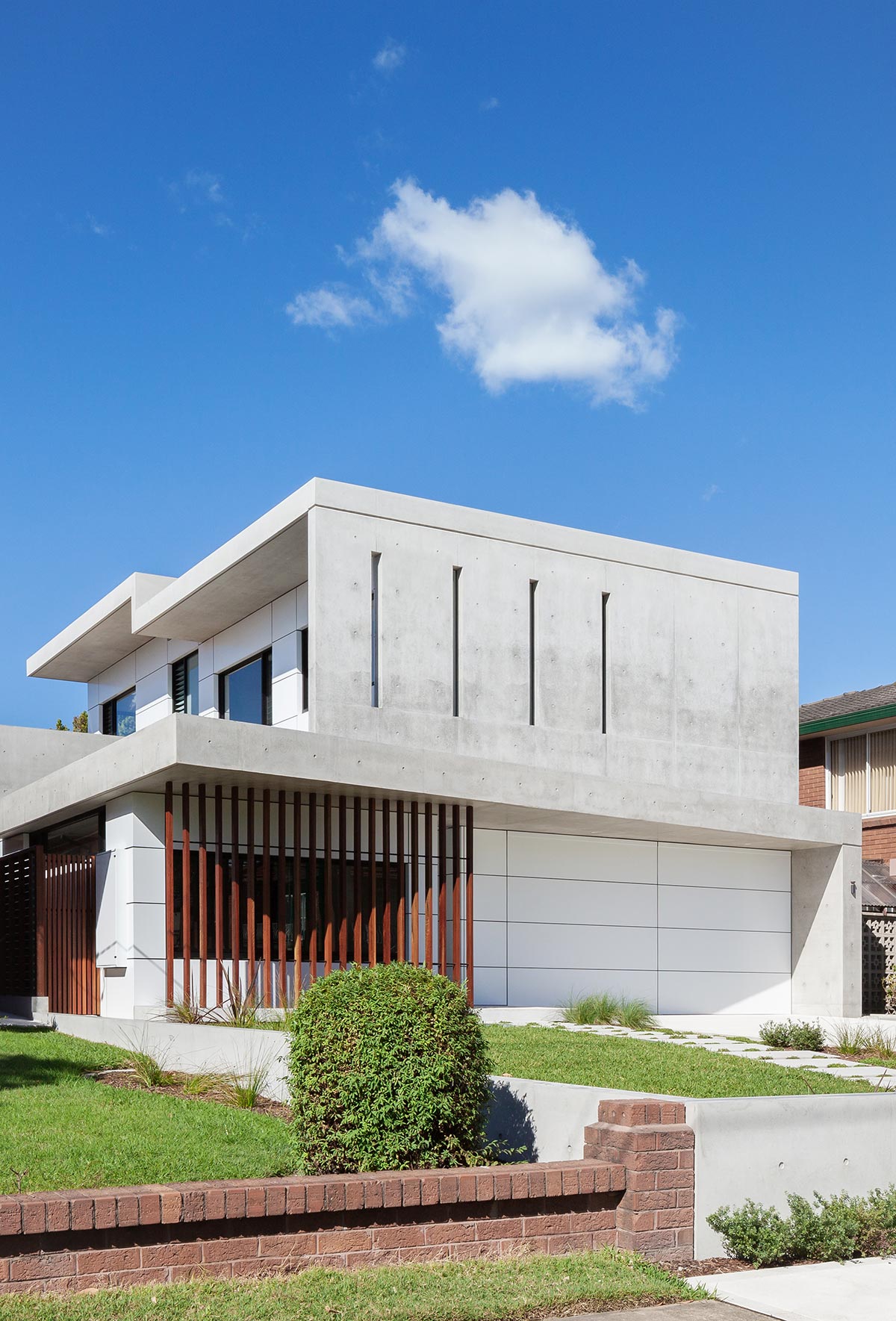 The client's great love and appreciation for concrete emanated from a formwork business that they own and operate, and they wanted their new house to feature this throughout. They had decided that a new contemporary house would make better use of their existing site than their tired, red brick cottage.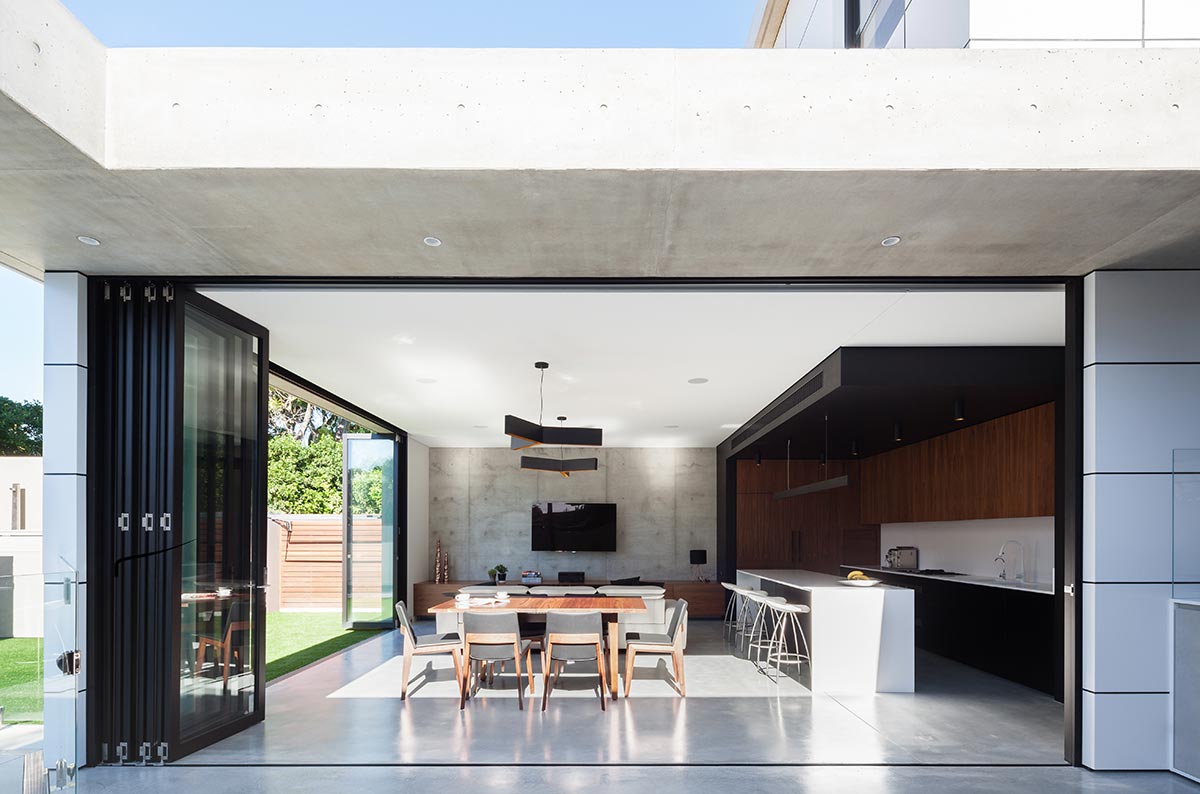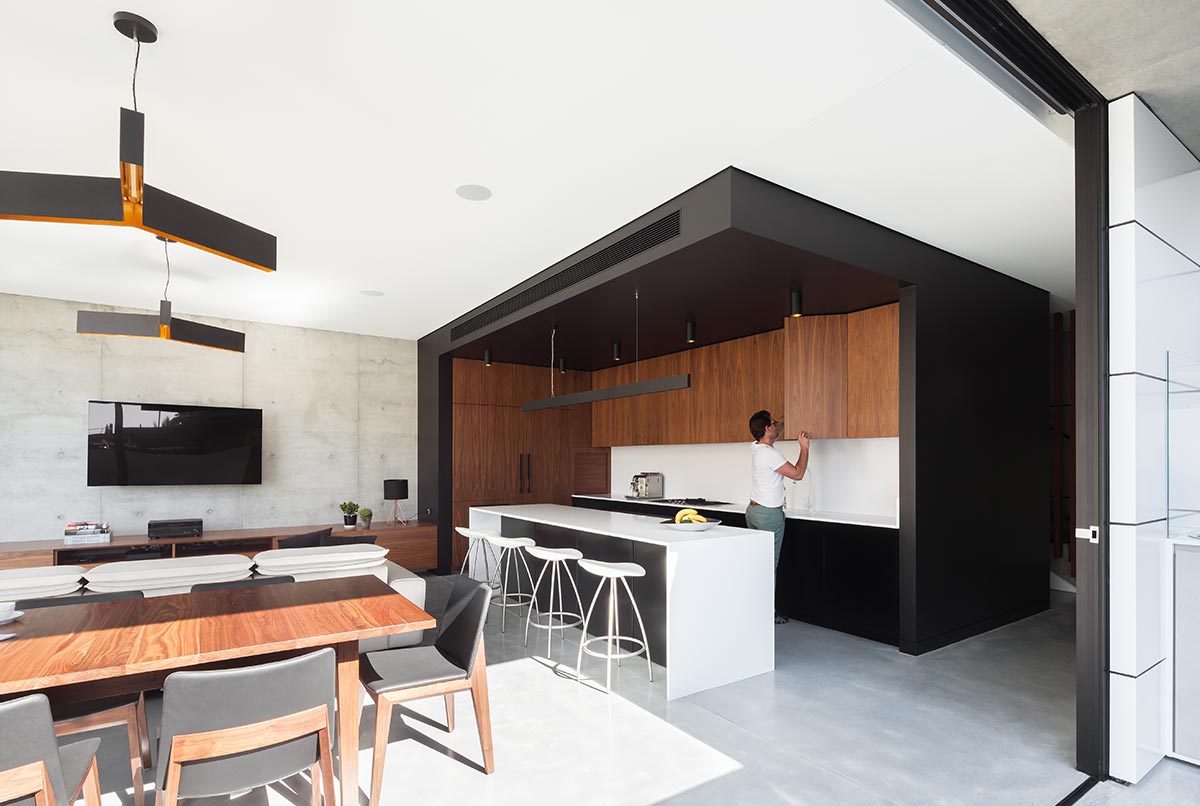 "Due to past struggles and time delays with Council, the clients requested we use the 'Complying Development' approval system to expedite the process, which requires buildings to meet strict standards to ensure a fast-tracked approvals process. The process applies to construction such as new homes (up to two storeys) renovations or extensions to an existing home, development of a 'granny flat', building a swimming pool and decks." – Ian Bennett Design Studio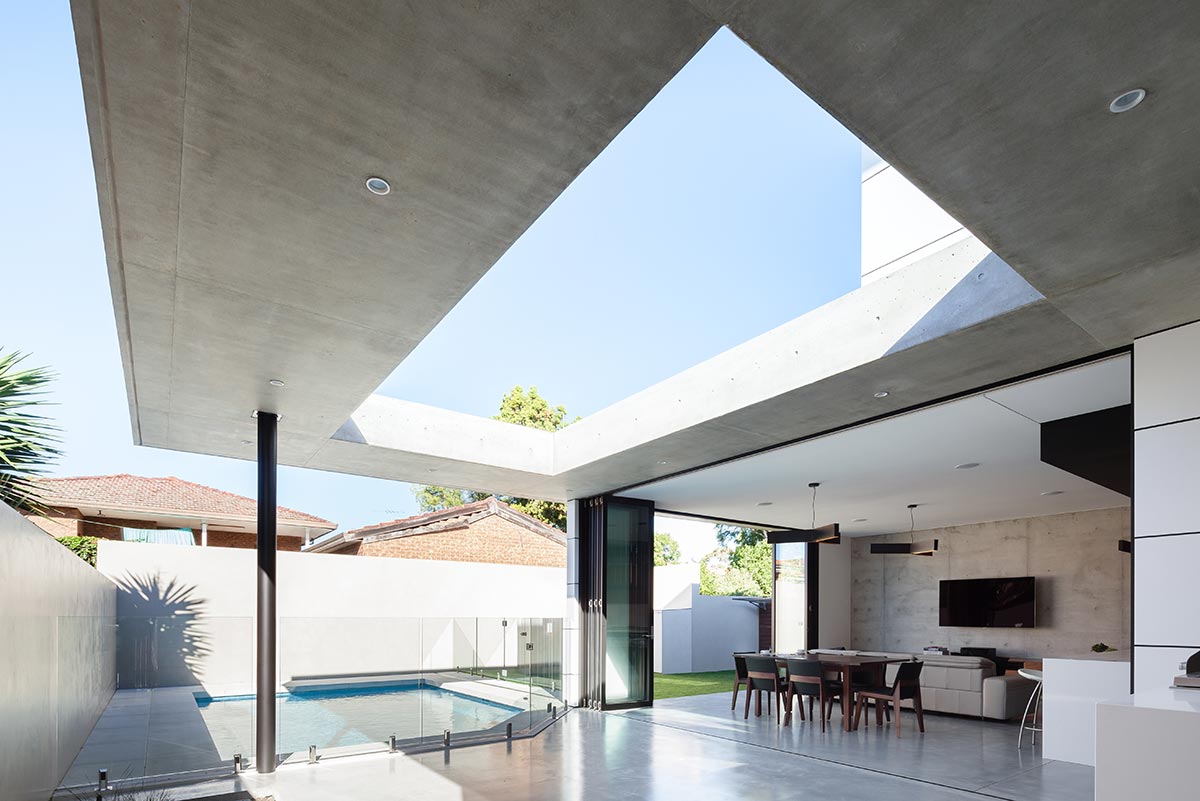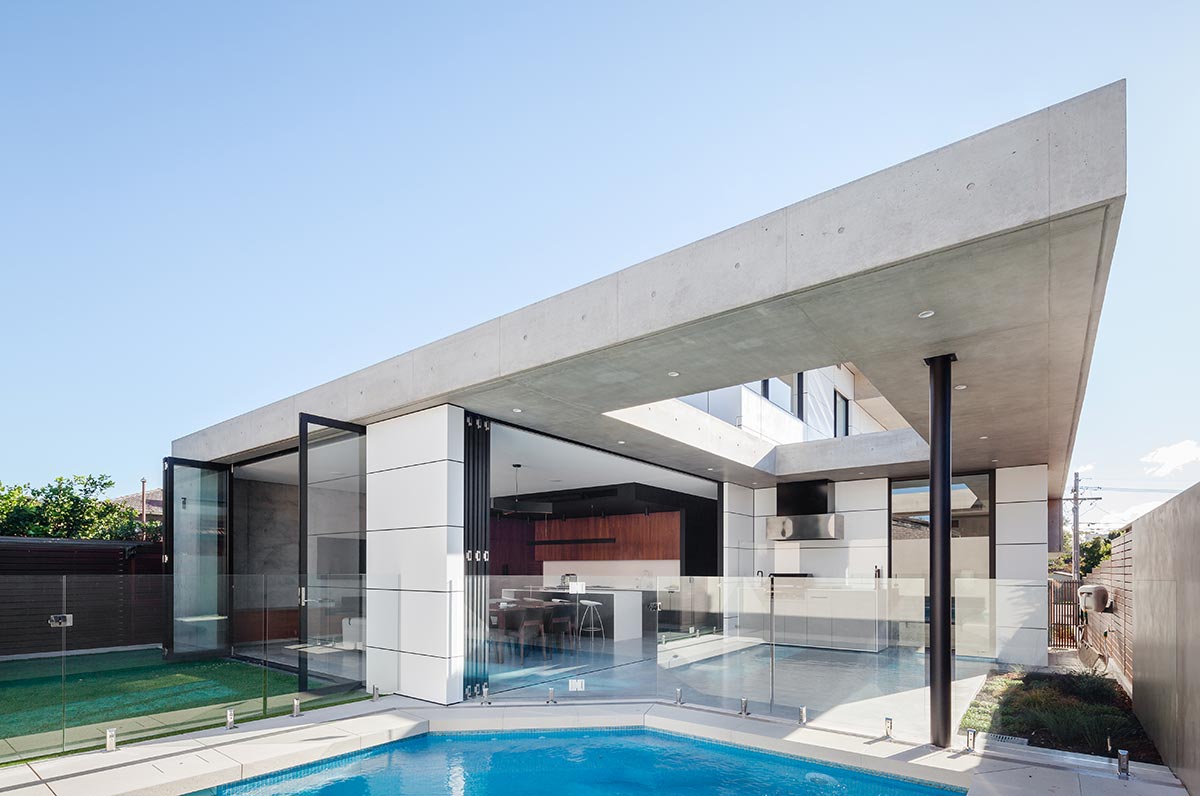 These strict standards were a challenge in designing something quite contemporary. Keeping the pool was also pertinent to the brief so the team ensured that indoor and outdoor living spaces related well to it, as it couldn't look nor function like an add-on. The focus wasn't only on keeping the design compliant to the standards, but also on devising a solution of enabling the indoor and outdoor areas to work seamlessly as one. With the retractable glass roof, the area can be enjoyed as an extension of the internal living space year round.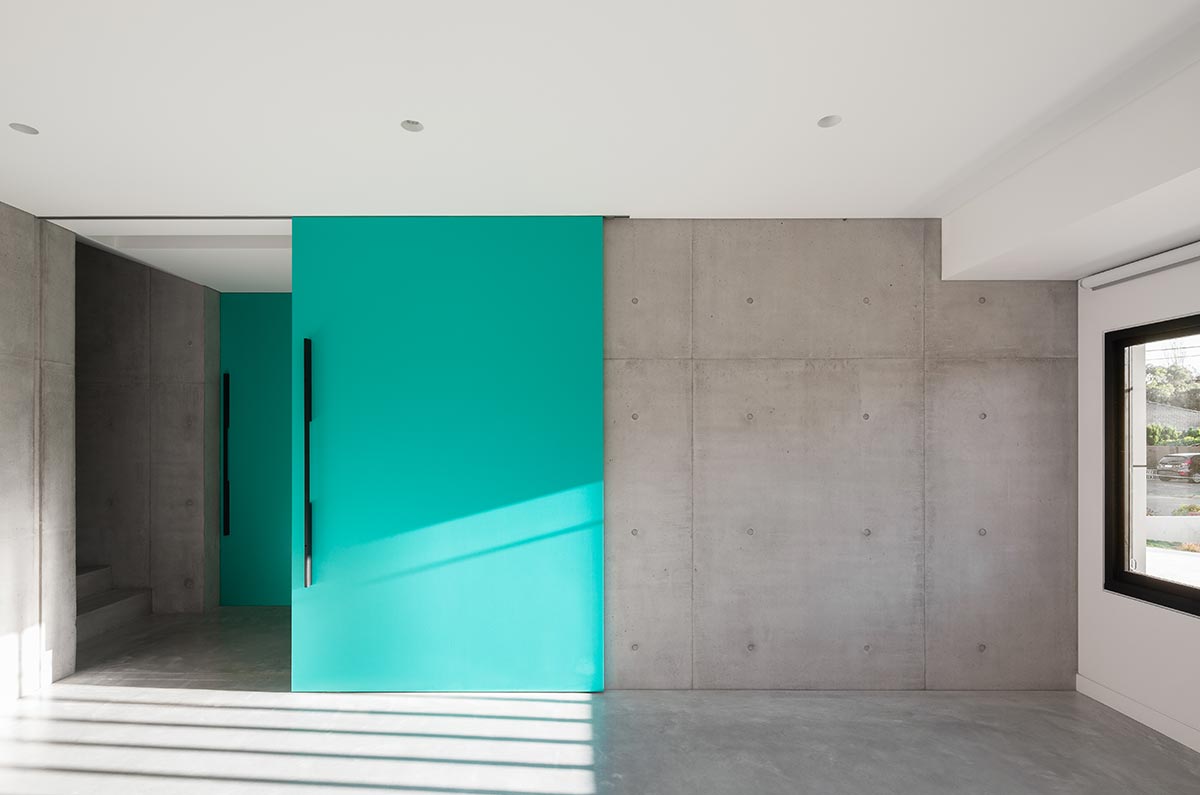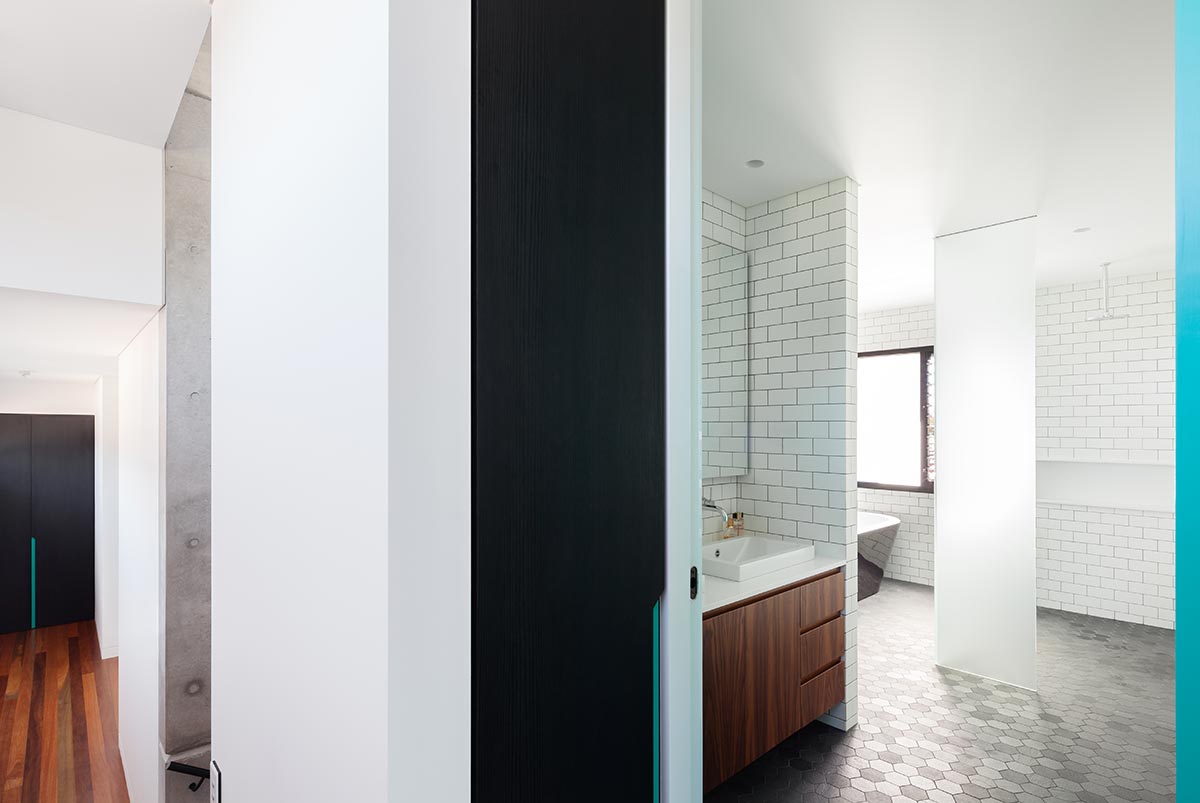 "Our clients own & operate a formwork business & from this, they have developed a great love for concrete & wanted this to be the centerpiece of their new house. They have been absolutely fantastic throughout the entire process & have allowed us the creative freedom to design something that is very striking in the established streetscape." – Ian Bennett Design Studio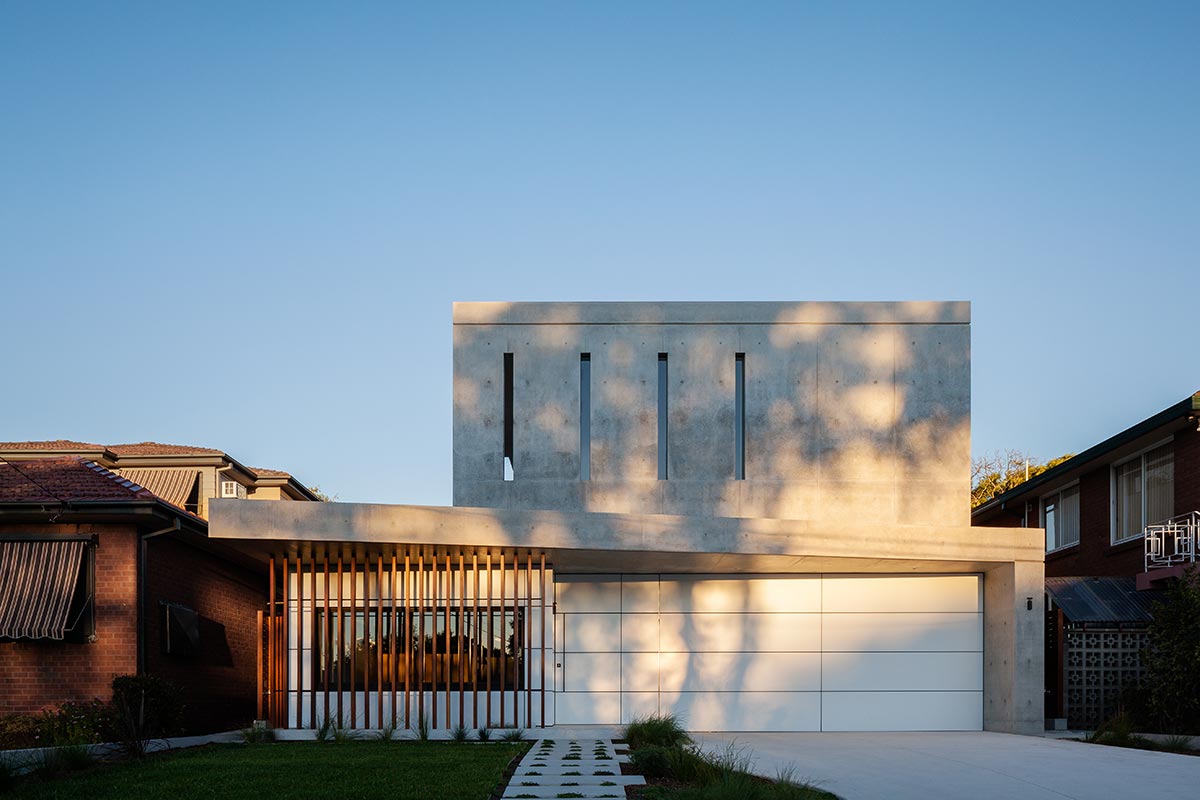 Predominantly made out of their chosen material for structure and finish, this amount of concrete is not usually the norm for a residential house in suburbia. In combination with alucobond cladding, this house provided the clients not only a visually appealing but also relatively maintenance free house.
House Project: Concrete House
Architect: Ian Bennett Design Studio
Location: Sydney, Australia
Type: New Build
Photography: Katherine Lu