Previously home to a run-down house, the site where Clovelly currently sits has been transformed into the forever home for a young couple and their first child. Designed by Modscape, this two-storey home is overflowing with character and coastal vibe brought about by picturesque views and breathtaking seascape. Let's go have a look!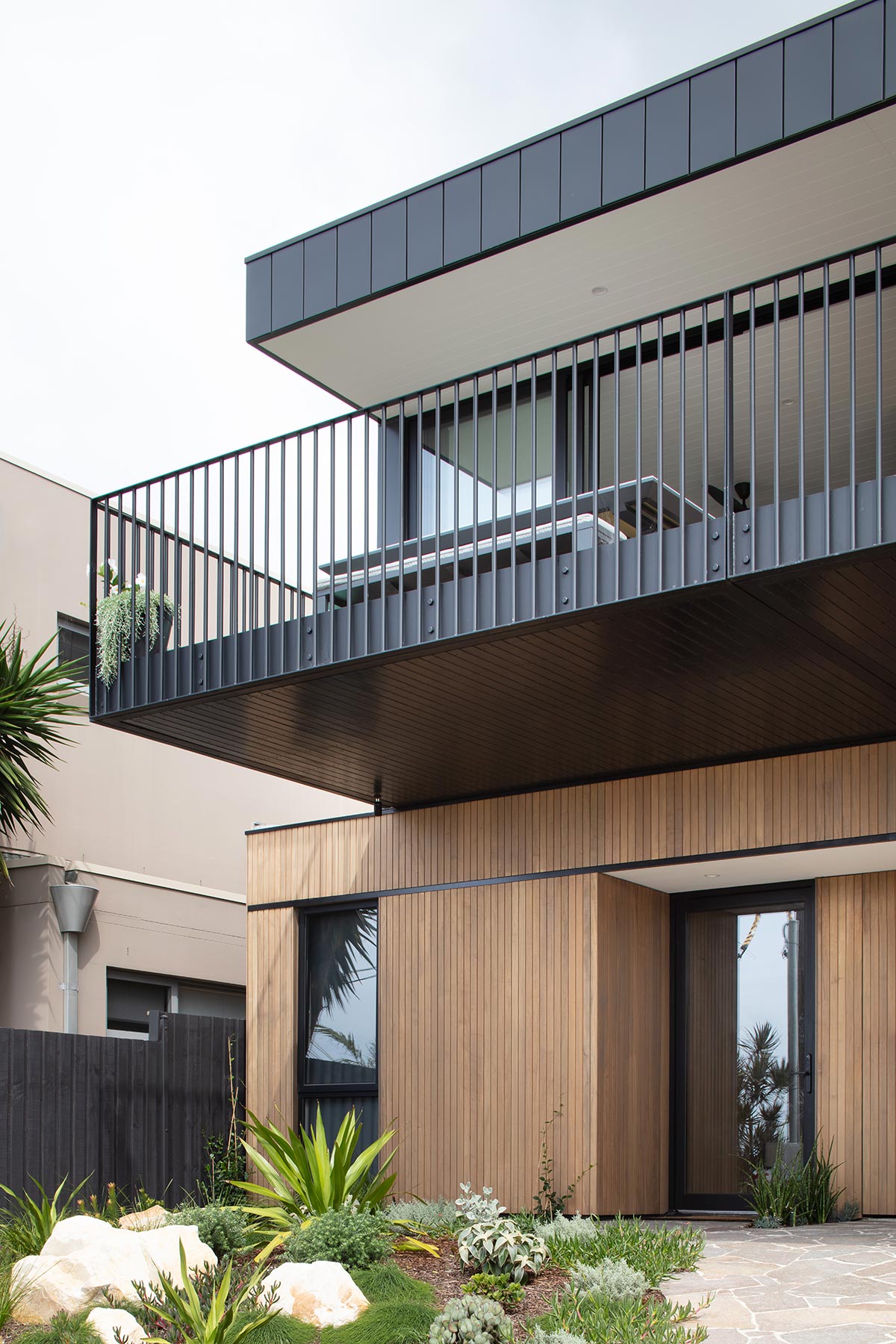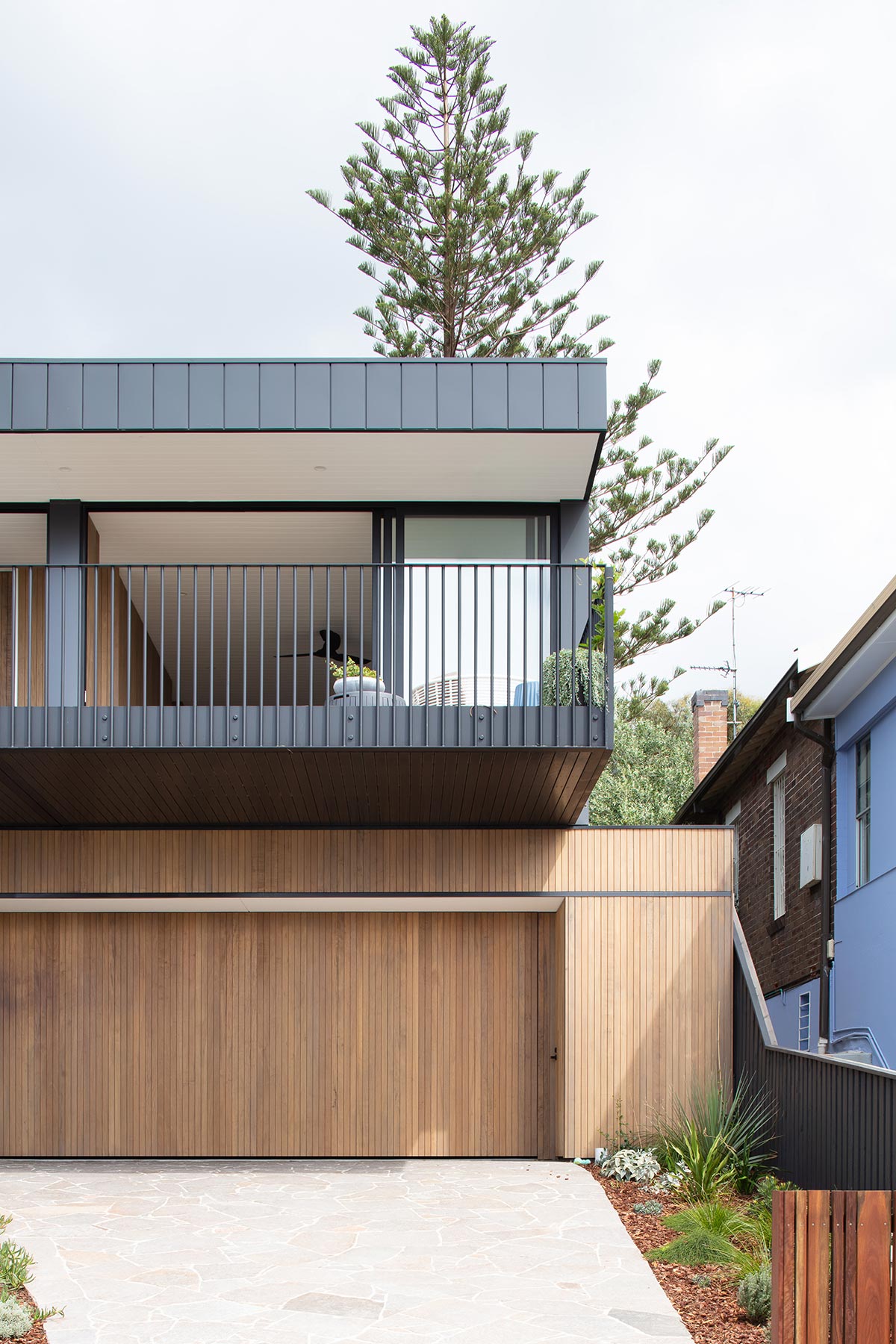 This new build consists of six prefabricated modules that form a low-maintenance family space with plenty of room for the eventual addition of new, smaller family members. Also central to the design intent was the monolithic Caesarstone island bench that sits as the heart of the home, providing a location for family gatherings, chats and meals.
"The ocean beckons, only a stone's throw from the property, so it would be inarguably criminal to not take advantage of the views. For the clients, it was essential that they would be able to enjoy the oceanfront from anywhere in the house, including the backyard. To cater, the design sits in orientation to the view, with a long, open plan living/kitchen space that leads from the rear decking and opens up at the front to full-height windows and a cantilevered balcony. This not only draws the breathtaking seascape in but also allows the clients to step outside and enjoy the salty breeze." – Modscape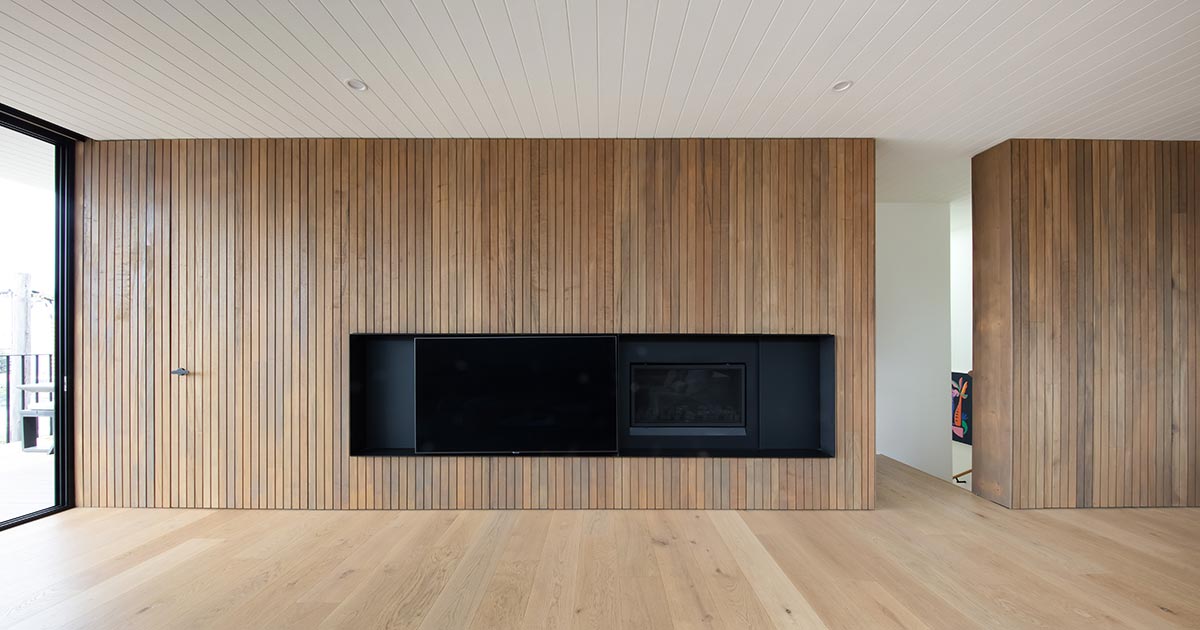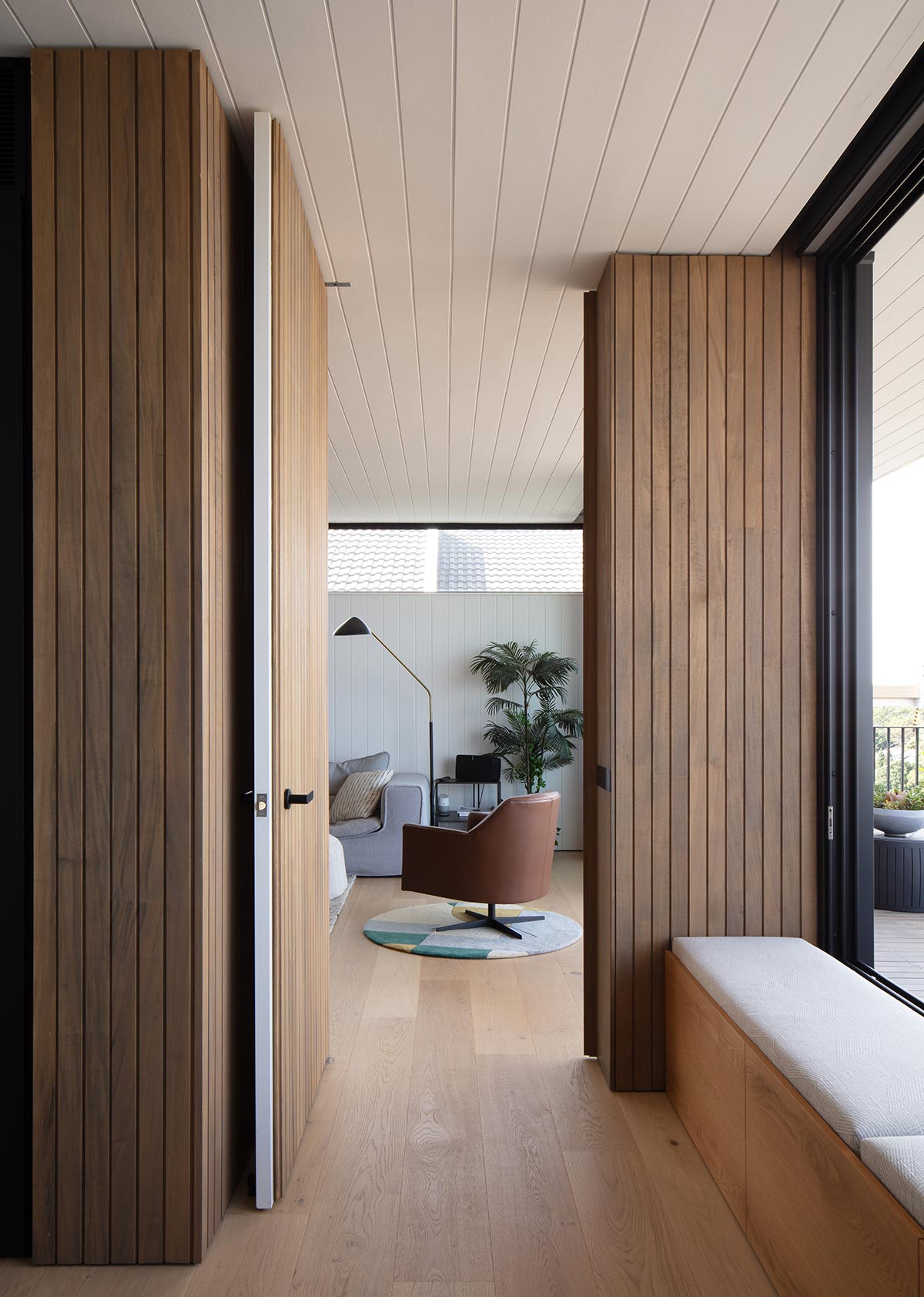 Due to the stretched nature of the structure, the glass frontage that lets in natural light only illuminates a limited area of the home. This issue was solved via the addition of high windows along the north-facing length, allowing sunshine to penetrate into the other areas of the home while providing privacy from the neighbours.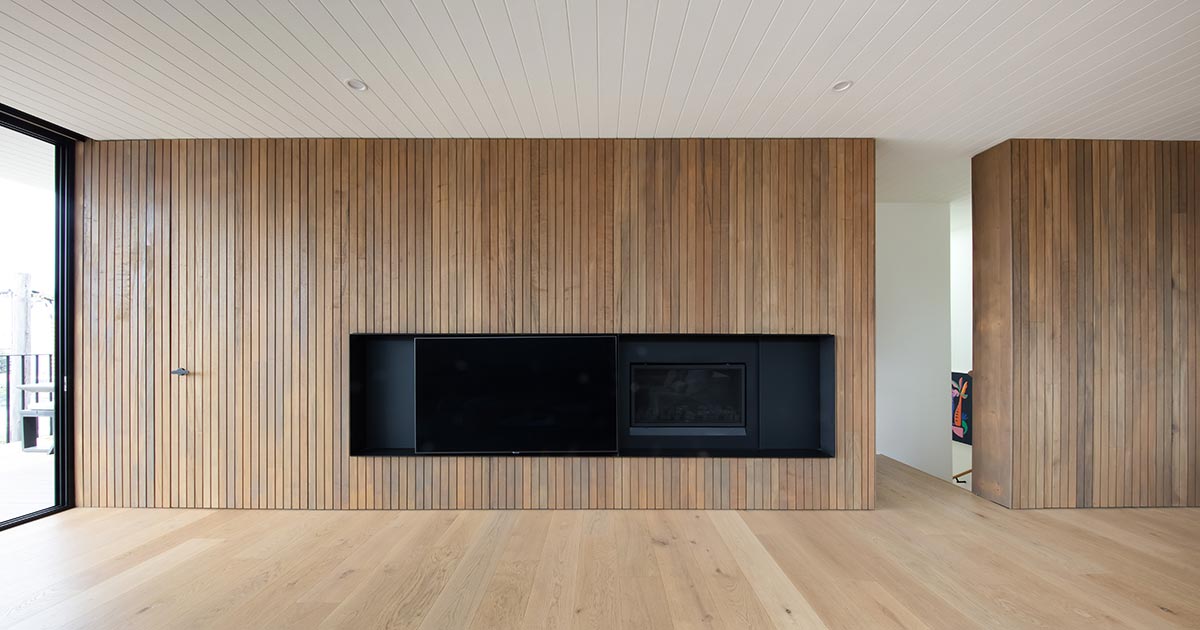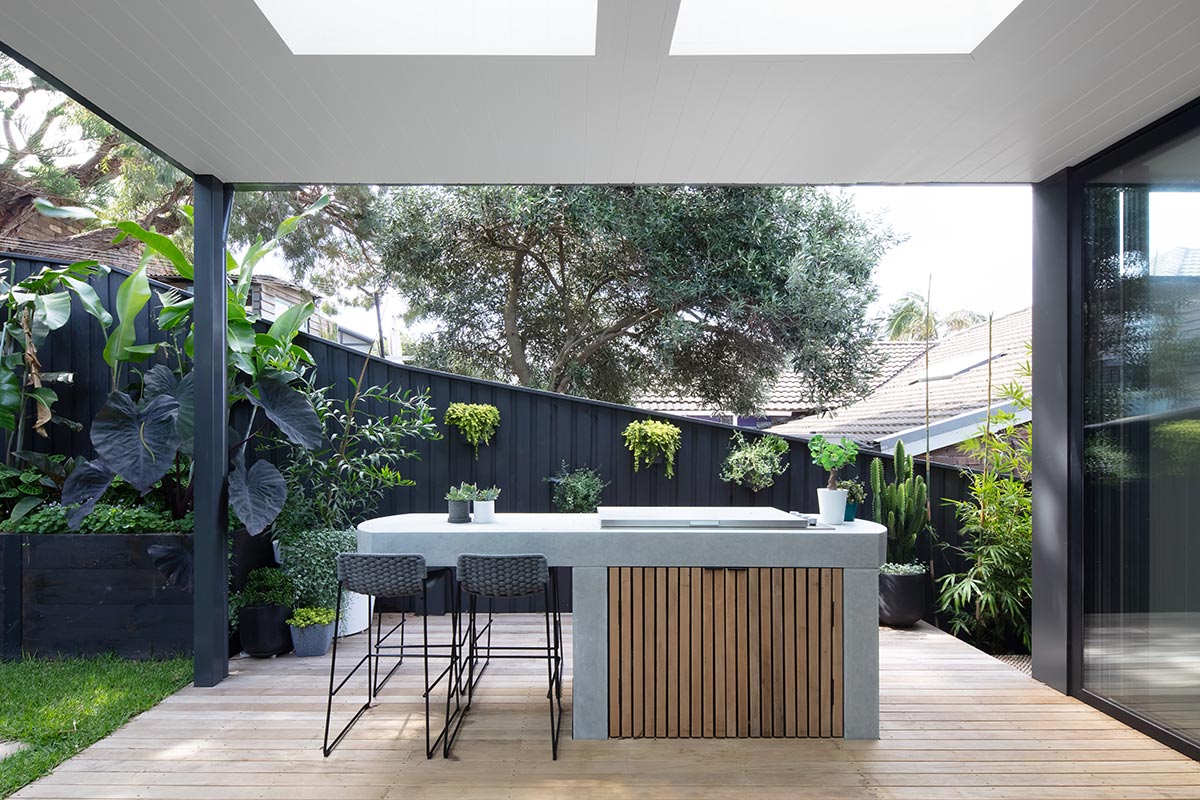 The clients were fascinated by the Modscape Brooklyn display suite, so a lot of cues were taken from it including the standout timber paneling detail. This design inspiration spearheaded the chosen material palette of pacific teak vertical panelling, which brings a rich texture to the interior. The garage and lower level are also dressed in timber, creating a seamless flow of materials upon entry.
Originally, the Clovelly site was home to a run-down house that – at the clients' request – was knocked down and removed by the Modscape team. The sloping land was then slightly excavated to allow the undulating property to perfectly flow into the font of the home, and out of the rear, communicating an effortless connection between the build and its environment.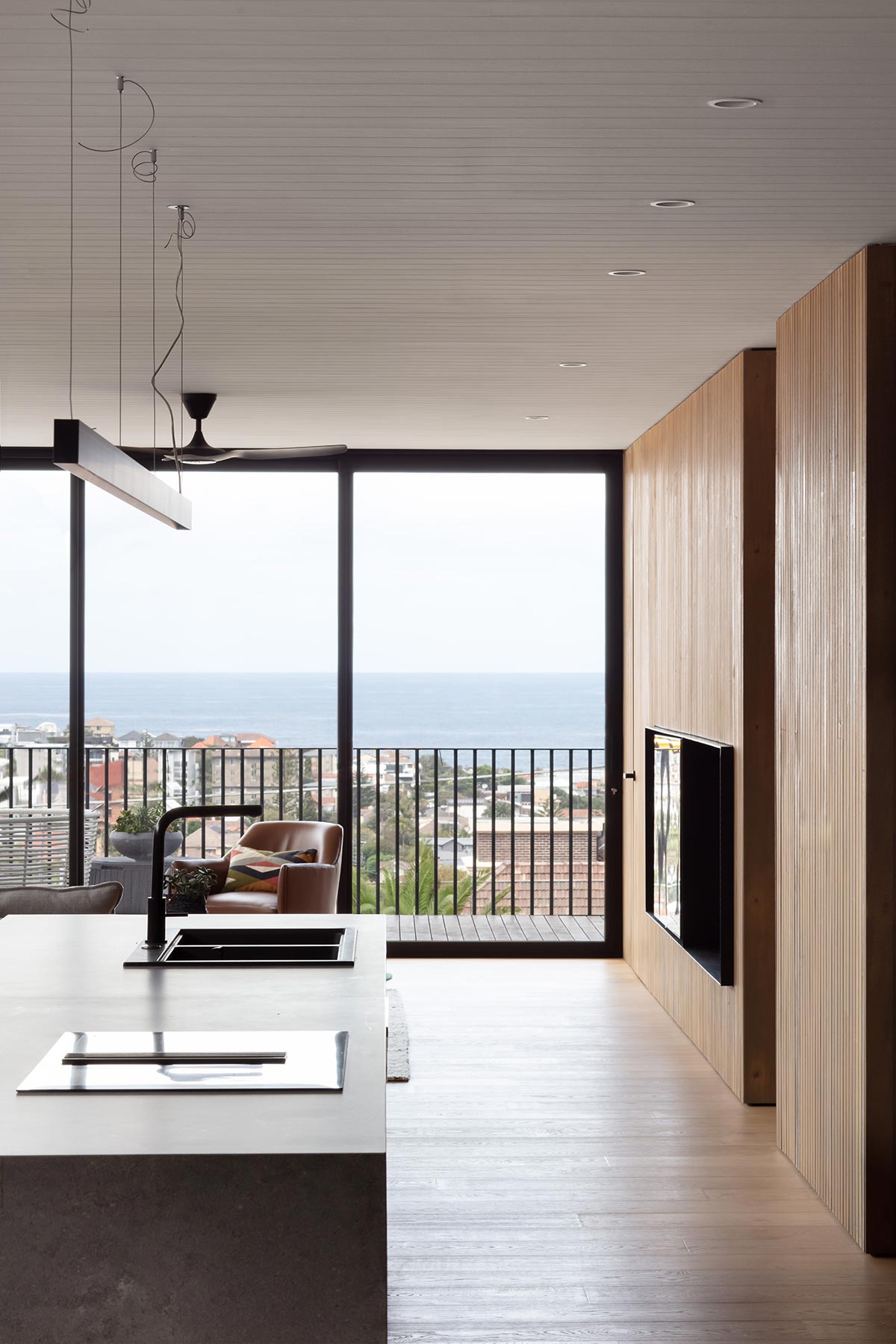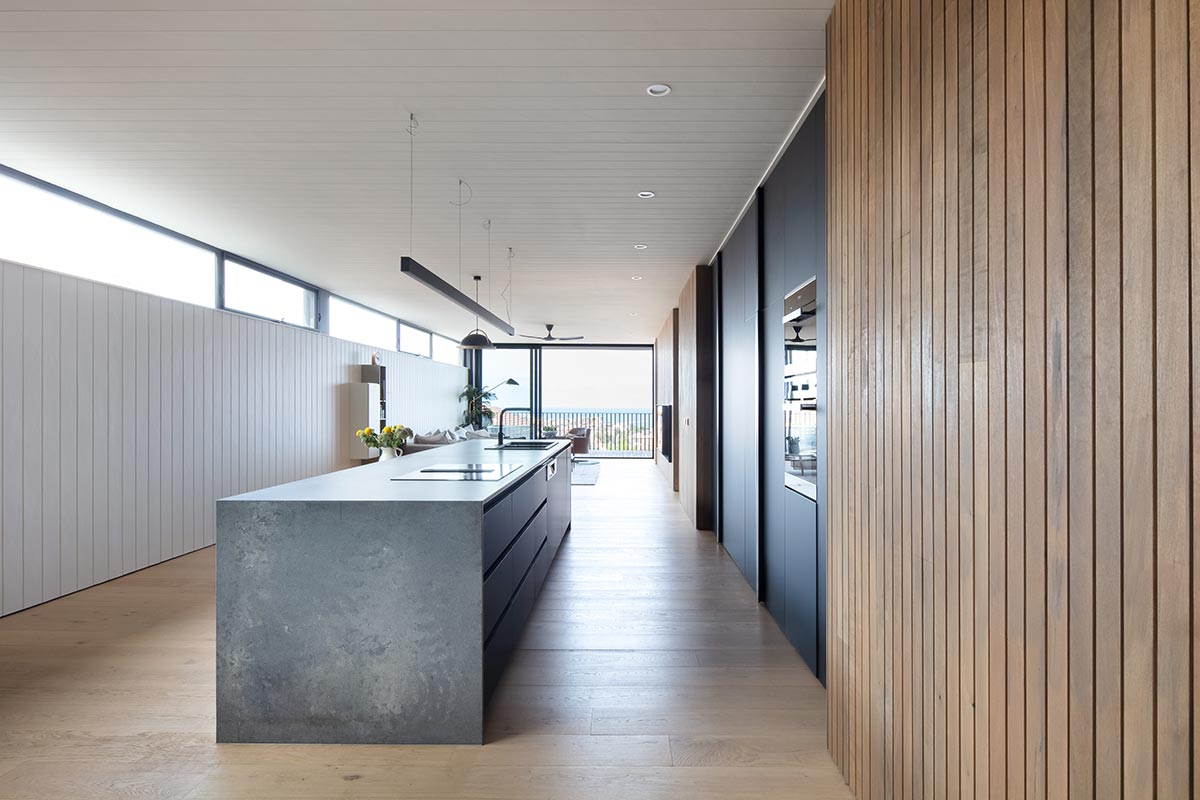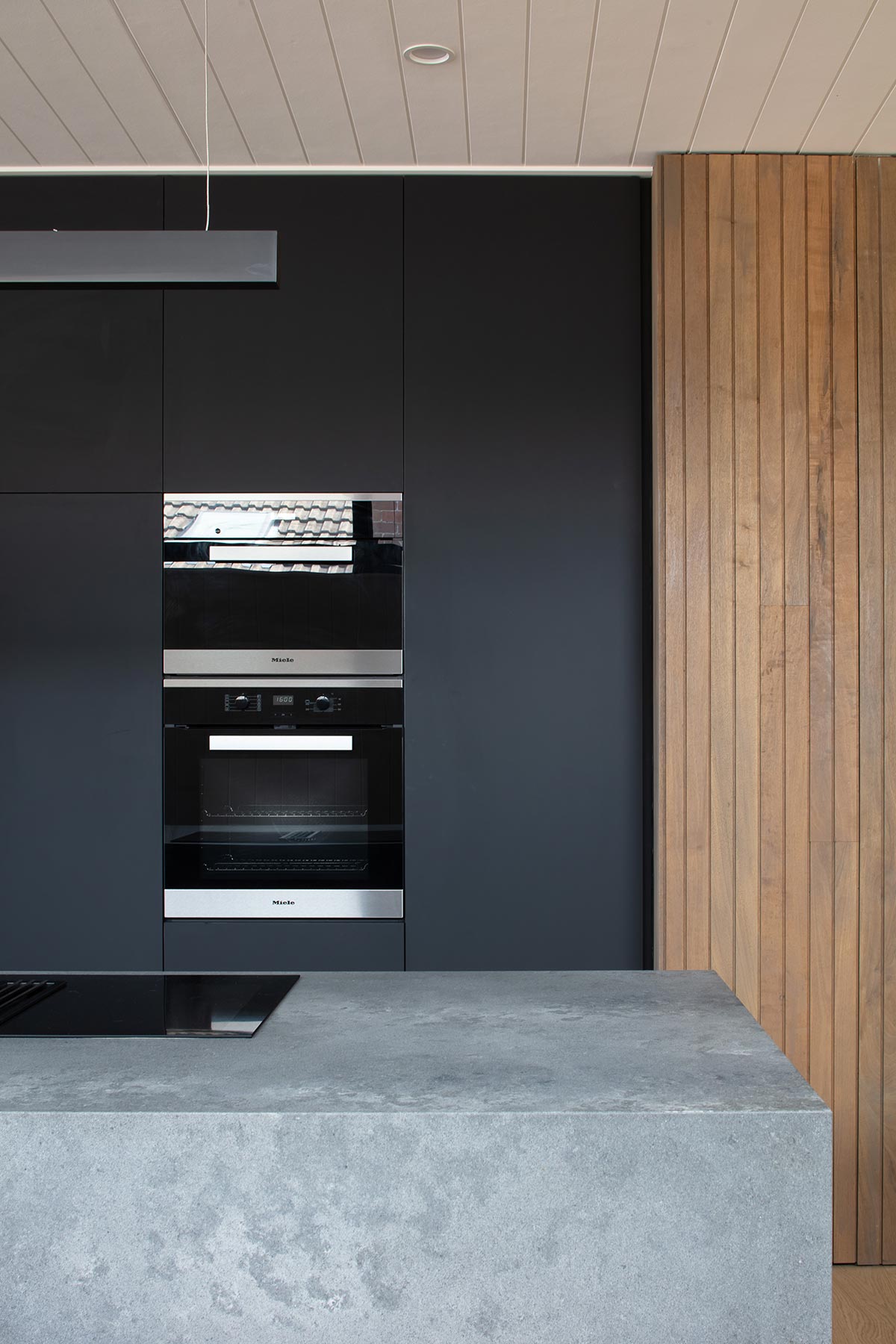 The Clovelly home by Modscape takes in sweeping views of the surrounding environment and is the perfect symbol of a young couple's new life journey.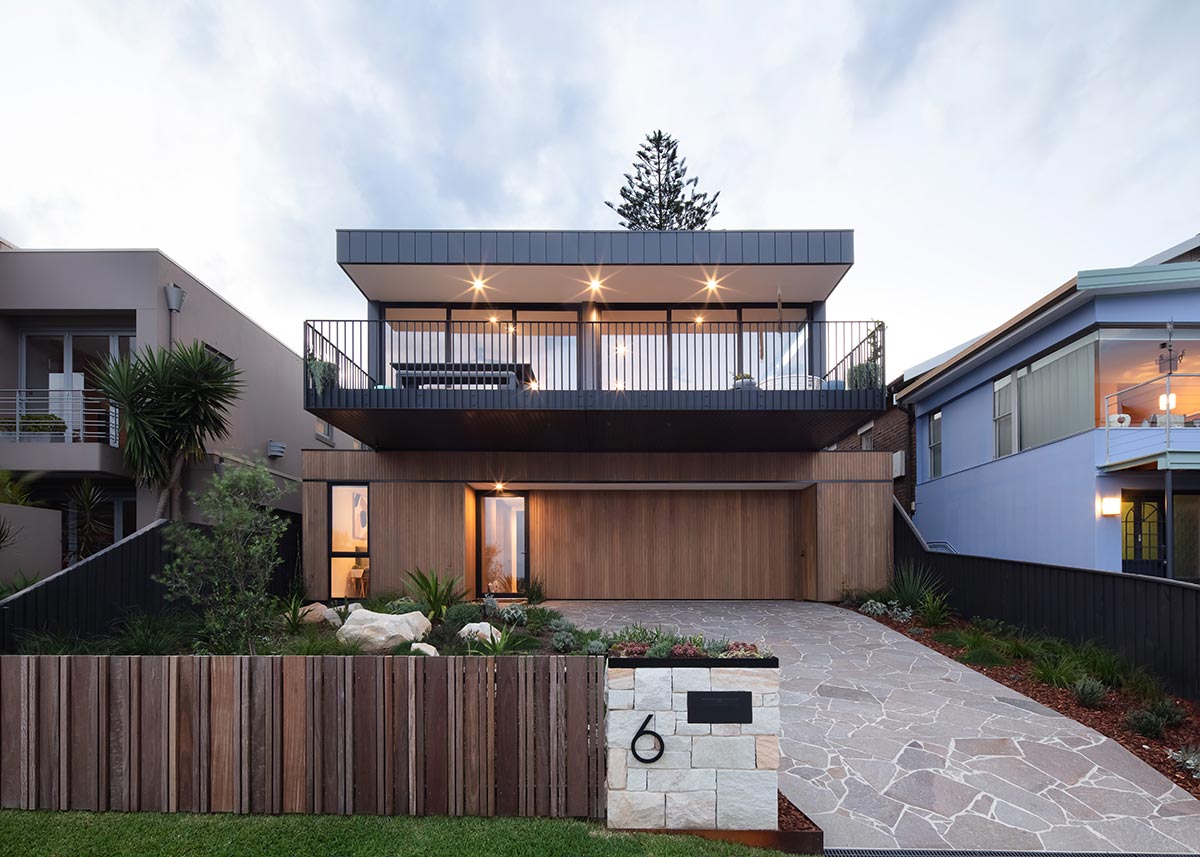 House Project: Clovelly
Architect: Modscape
Location: Sydney, Australia
Type: New Build
Photographer: John Madden