It's the end of May… what a month! We had a fairly busy month at Hunting for George and I thought we'd check in and give you a bit of a recap on what we got up to and what's coming next! We're really excited about the home tours and home makeovers we have coming your way, so watch the video to see what's on the cards for June…
In partnership with Suncorp, we talked about all things 'Working from Home' this month, how we inspire each other, be more productive at home and most importantly, how we all stay happy and healthy. We kicked things off with the Home Office Makeover where we did a bit of reno and transformed it into a more functional and inspiring work environment. Glad you guys absolutely loved it as much as we did!
We also put together more fun videos where we showed you Our Daily Routine! How To Stay Productive Working From Home and took you through a day in our lives and gave you some tips to help you be extra dynamic by creating a structure and daily routine that works for you. Lots of golden nuggets on this one so be sure to check this out if you haven't already done so!
We then followed up the productivity video and talked about perhaps the most important thing – wellness, by tackling How to Stay Happy & Healthy Whilst Stuck At Home where we shared some of the ways we are maintaining our wellbeing whilst spending so much time from home. We really loved giving you advice and inspiration and helped promote positivity despite all the challenges.
We hope we've kept you entertained, perhaps made you smile or even given you something to think about.
'Make It Yours' by Bunnings
Just in case you guys haven't heard yet, I hosted a TV show! The show is called 'Make It Yours', a new DIY home renovation show from Bunnings where I get to experiment with pretty things, talk all things styling and walk around some incredible makeovers from an amazing team of style gurus! Plans have changed a bit because we were actually meant to be doing a lot of renovation last month, but keep an eye out as we're picking them back up again soon.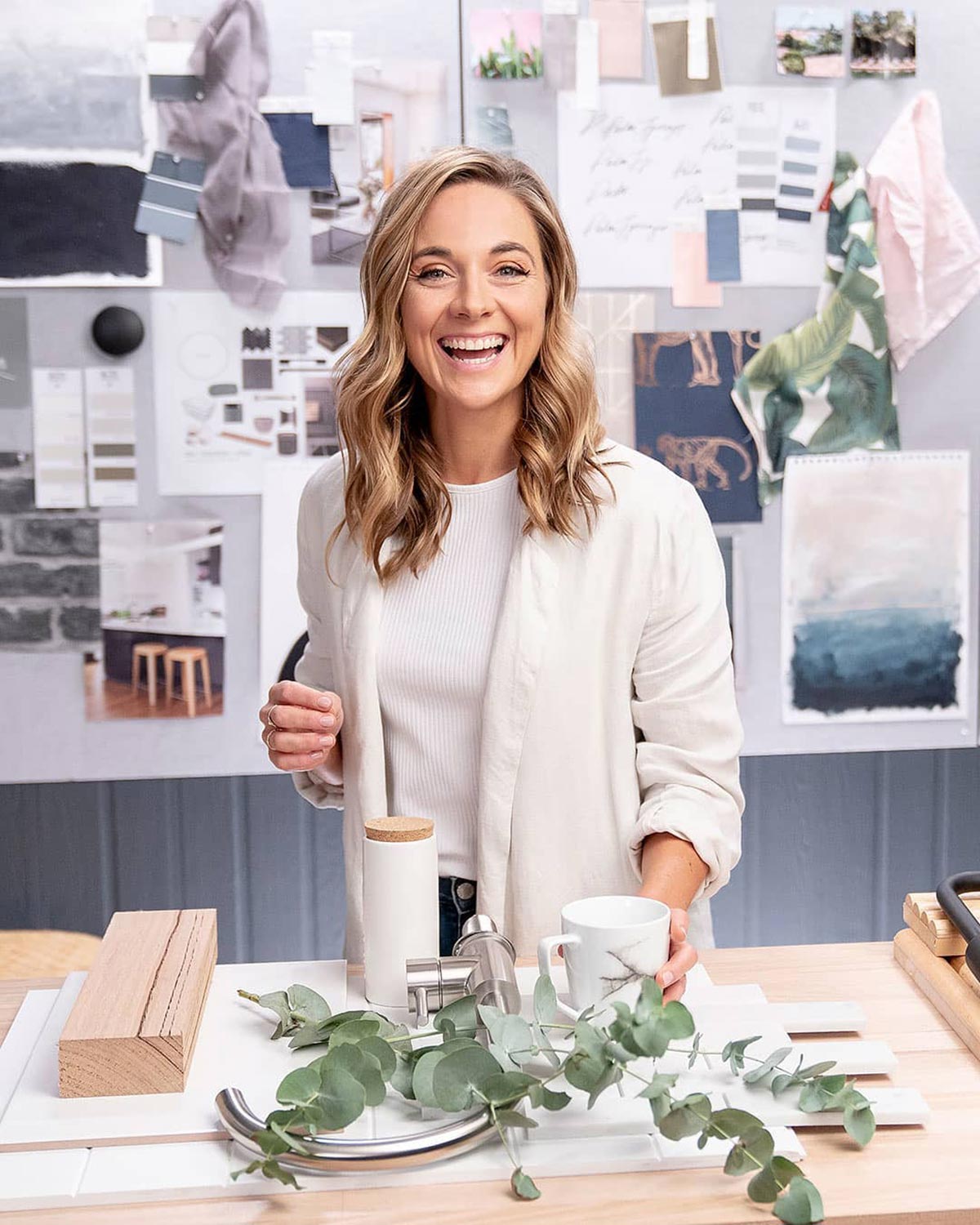 So, what's on for next month…
We heard you guys. We're back on doing more home makeovers! We finally finished the Green Room and it looks really awesome. We transformed this room to be a much more functional and usable room now and it probably got the most epic gallery wall I've ever created. We had a lot of fun renovating and styling the room and we can't wait to show you! Watch this space as we still have more rooms to work on including the guest bedroom, master bedroom, ensuite, and the dining room. That's five new room makeovers that you should definitely watch out for!
Now for even more exciting news… we're so stoked to be back on the road to shoot more incredible homes! Brace yourselves because next week we're finally launching a new Let Us In Home Tour featuring the extraordinary Uber Shed 2 by Jost Architects. It's basically a mega shed and is a LOT of fun! Definitely a great way to kick things off after spending a lot of time at home. More home tours coming your way…
Make sure to follow us on Instagram and subscribe to our YouTube channel because that's where they're all gonna be launching. We hope you've enjoyed all the content we've put together for you guys. We've got a lot more coming up next month. Thanks for watching! Keep following, keep liking, keep commenting, and we'll keep creating! Cheers!